Home Security Innovation In The Age Of Airbnb
All of our content is written by humans, not robots.
Learn More
Airbnb appears to be on an unstoppable rise. In fact, a Recode report1 noted the company is on track for 100 million stays in 2017. But safety concerns for both hosts and renters continue to be at the center of discussions surrounding the company. Is staying in an Airbnb or hosting guests in your own Airbnb safe?
Getting Secure: Airbnb Partners with Security Companies
In response to these security concerns, Airbnb has partnered with multiple smart home security companies like Vivint, August Home and Brickhouse Security. Here's what those partnerships entail.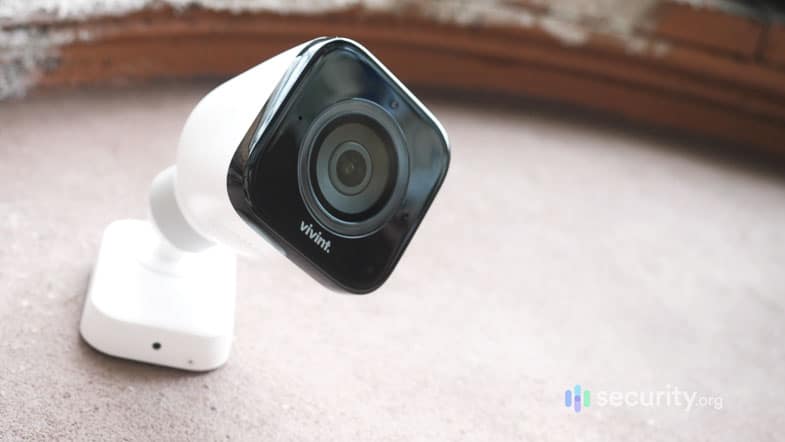 Vivint and Airbnb
The January 2017 partnership between home security company Vivint and Airbnb2 suggests a potential future in which the home security industry addresses the unique safety issues posed by home-sharing arrangements. With this partnership, both hosts and renters can use features of the Vivint home security app to increase safety during an Airbnb stay. For example, hosts who aren't present at the property can ensure guests' arrival and departure times through doorbell cameras, and guests can use smart home capabilities to lock doors in their rentals with simple voice commands. Learn more in our Vivint review.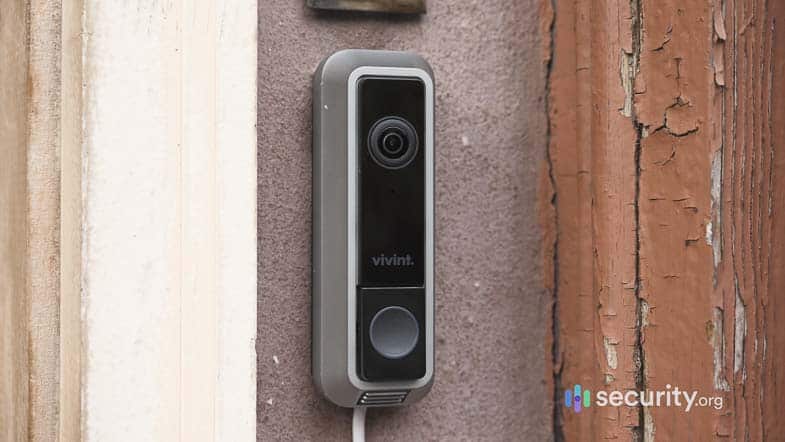 August Home and Airbnb
In fact, Vivint isn't the first security company to delve specifically into safety precautions for Airbnb. In 2015, August Home announced its affiliation with Airbnb's Host Assist program.3 Using August smart locks, one of the best smart locks on the market, hosts can let guests in remotely without having to hide a spare key. The guest can either access the property through the August app or through a keypad. However, with keypad access, the host will also need an August Doorbell Cam to create timed entry codes. At the end of their stay, the host will revoke the guest's access, keeping their property safe for the next guest.
Brickhouse Security and Airbnb
And while not officially affiliated with the company, Brickhouse Security4 has developed a "MORzA BnB" security system with the safety of hosts and renters in mind. This system includes a Touch Screen Control Panel, a cellular communicator to keep the system on in a power outage, two entry sensors, one smoke and temperature sensor, one carbon monoxide detector, one flood and freeze sensor and a smart lock. In one package, that's everything you need to let guests in securely and make sure that they're safe and comfortable once they're in.
How To Secure Your Airbnb
Aside from these partnerships, there are a few other things you can do to protect both your Airbnb and your guests, as well as making their stay as convenient as possible.
Smart Locks
One common feature in smart home security systems are electronic door locks, which address tangible concerns of both hosts and renters. With the electronic system, renters can get a passcode through an app to enter a home, as opposed to a physical key. This increases safety on the part of hosts, who don't have to shell out their key to dozens of guests, who could easily lose or make copies of them. The passcode expires after the arranged departure time, removing the guests' access to the home. Electronic keys are also helpful for renters, who don't have to line up their arrival times with hosts to gain access to the property.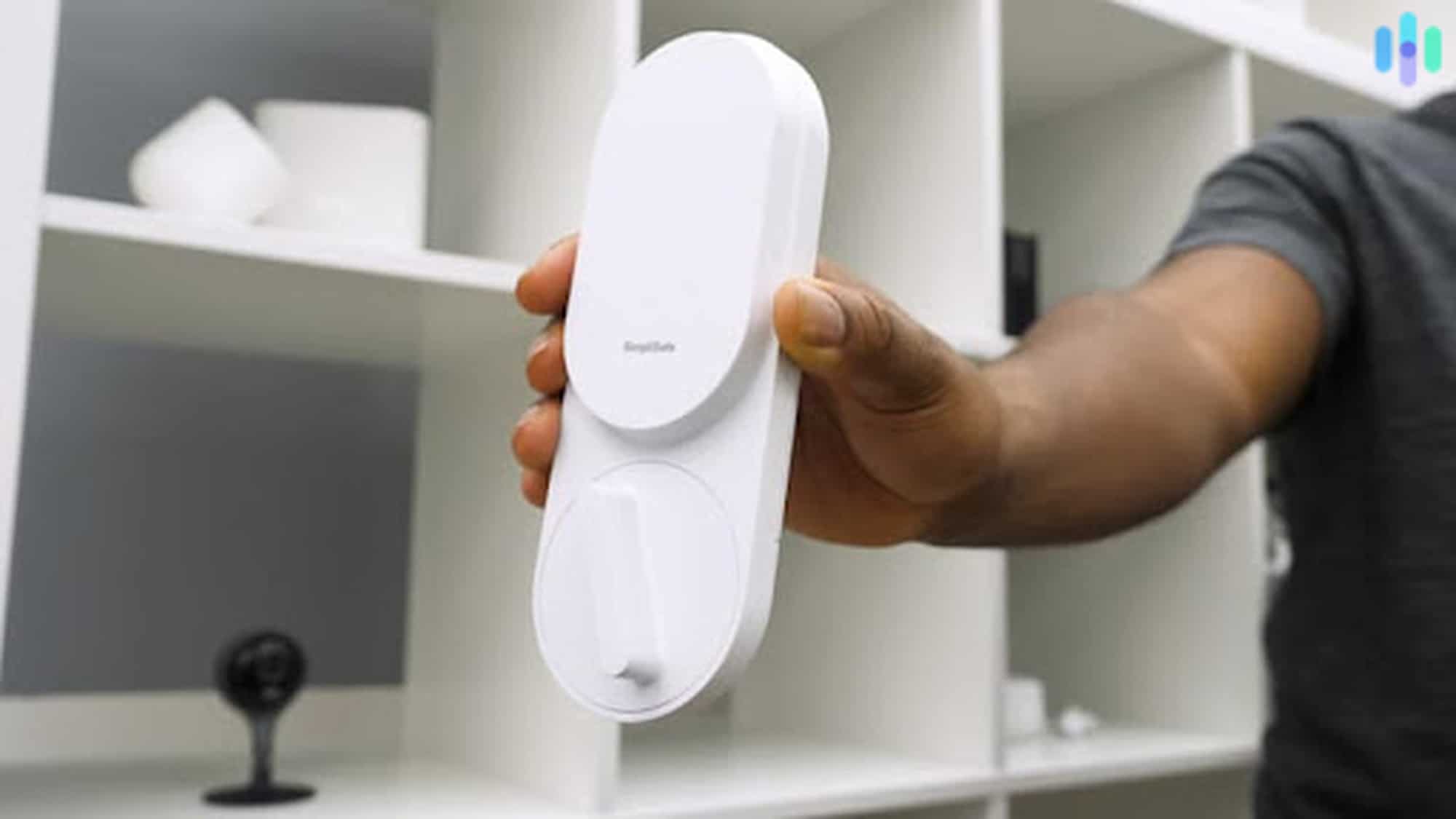 Temperature and Flood Sensors
Other potential features of the systems include temperature and flood sensors, which can also provide security for those on both ends of the rental arrangement. The ability to monitor temperature and any unexpected water levels let hosts know when these issues are caused by renter irresponsibility. For guests, they provide safety from environmental-based issues that could arise during the stay.
For more ideas on how to secure your Airbnb, check out our list of the best Airbnb home security systems.
Can You Trust Your Airbnb Host?
However, the benefits of these measures do seem to disproportionately address issues for hosts rather than guests. Some would likely argue that the biggest gap in Airbnb safety continues to be in scenarios where renters cohabitate with hosts. As a traveler, there is a different level of security involved when staying in an established hotel, as opposed to a stranger's personal home, especially if that stranger is nearby and has access to the Airbnb.
Airbnb has made some efforts to increase security in this regard: hosts are required to verify their identity with a government ID, for example, and users can check the legitimacy of hosts through reviews. The company has not, however, made background checks (for hosts or renters) a standard part of the experience.
What's Next for Airbnb's Security?
It's possible to envision a future in which home security companies step in to fill this gap. If Airbnb allows it, for example, background checks could be taken care of through an affiliated third-party app. Other heretofore unseen innovations may be in the works, as well. Airbnb has proven that it's here to stay, but some travelers may still be reluctant to consider using the site due to safety issues. It's worth noting that even though Airbnb is the most popular option, it has a number of similar competitors, including VRBO and its parent company Homeaway. If prospective travelers don't feel safe with Airbnb, or have other concerns, there are other options for those looking to avoid hotels. The growth of Airbnb and its competition proves that home security isn't always just for your own home. Home security companies would be smart to innovate in a way that also considers the needs of both hosts and renters.