The Best Cryptocurrency Exchanges of 2023
There are many options for crypto exchanges today. Here are some of the best exchanges we've used.
Best coin selection

Most user-friendly

Best for advanced users

Best NFT marketplace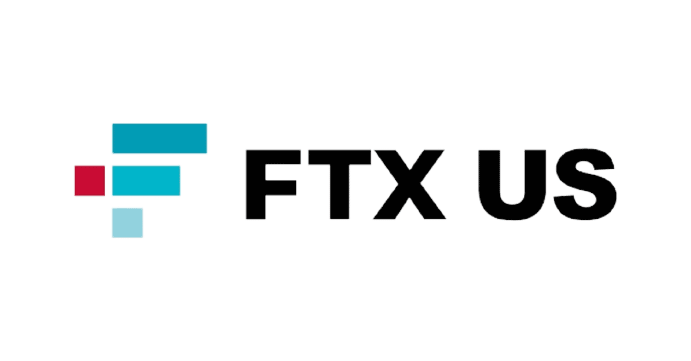 Most secure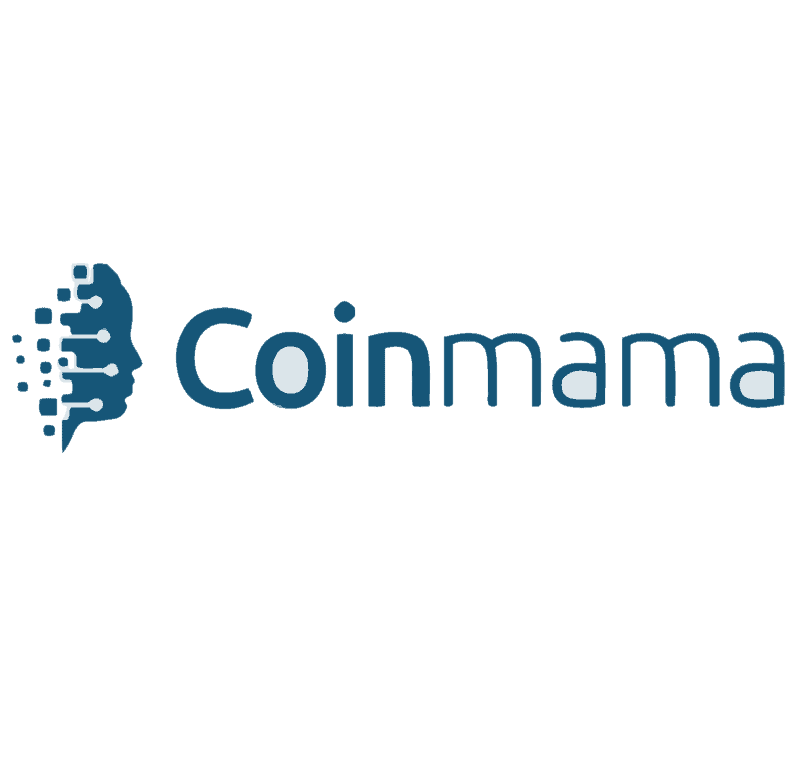 The content on this page is provided for informational purposes only. Security.org does not offer financial or investment advice, nor does it advise or encourage anyone to buy, sell, or trade cryptocurrency. It is advised that you conduct your own investigation as to the accuracy of any information contained herein as such information is provided "as is" for informational purposes only. Further, Security.org shall not be liable for any informational error or for any action taken in reliance on information contained herein.
Using a cryptocurrency exchange is the simplest and easiest way to get a hold of some crypto. But there are lots of options, and it isn't always clear what exchanges are worth using. At the best, you make some money. At the worst, you expose yourself to all sorts of digital threats. So if you haven't taken basic steps to beef up your digital security (a trustworthy VPN and some basic ID theft protection at the very least), now would be the time.
In this article, we'll cover the best crypto exchanges and discuss why they're so good. These exchanges excel at digital security and privacy, customer service, coin selection, and other categories. And you can use any of them to get crypto into your wallet quickly and safely.
This list includes some exchanges that are good for frequent traders and others that are good for simple buying and holding. So whatever type of crypto user you are, there's probably an exchange on this list that's right for you.
The Best Cryptocurrency Exchanges
Comparison of the Top Cryptocurrency Exchanges
| | Crypto.com | Uphold | Coinbase Pro | FTX.US | Coinmama |
| --- | --- | --- | --- | --- | --- |
| Ranking | 1st | 2nd | 3rd | 4th | 5th |
| Rating | 9.4 | 9.3 | 9.1 | 8.8 | 8.7 |
| Security | Good | Good | Good | Good | Excellent |
| Customer Service | Good | Good | Good | Good | Good |
| Coin Selection | 200+ coins | 90+ coins | 164+ coins | 20+ coins | BTC and ETH only |
| Fees | 0.4% or less | 0.8%-1.25% spread | 0.6% or less | 0.2% or less | 3.9% or less |
| Availability | All states except New York | 41 states | All states except Hawaii | All states except New York | All states except Hawaii and New York |
| Payment Methods | Debit card, bank transfer | Debit card, bank transfer | Bank transfer, Coinbase account | Debit card, bank transfer, SEN, Signet | Debit card, Apple Pay, Google Pay, wire transfer, SWIFT |
A Closer Look at the Best Cryptocurrency Exchanges
1. Crypto.com - Best coin selection

What We Like

Strong coin selection: This exchange offers more than 200 available coins.
Low fees: The fees are 0.4 percent or less per purchase or sale.
Debit card for spending crypto: If you need to dip into your savings, you can spend your crypto using the Crypto.com debit card. And you can even get cash back.

What We Don't Like

No crypto-to-crypto trades: To swap one crypto for another, you have to first sell the coin you have, then buy the coin you want.
No desktop version: The Crypto.com app is only available for mobile systems. We would prefer to see desktops as an option.

The first exchange on this list is Crypto.com. It offers a huge variety of coins, more than 200 in fact. These include exotic ones like DappRadar (RADAR), Tectonic (TONIC), and Threshold Network (T), as well as mainstream cryptos like Bitcoin and Ethereum.

And it has low fees, charging just 0.4 percent or less per purchase or sale. The greater volume of trading you do at Crypto.com, the lower your fee goes.

Best of all, Crypto.com is one of the few exchanges to offer a debit card program, and its program offers cash-back rewards that are a cut above the rest. You can get a basic midnight blue crypto.com debit card for free. It offers 1 percent cash back on every purchase.

Higher levels of the card can be obtained by staking the platform's native coin, CRO. For example, if you stake $40,000 worth of CRO, you can get a frosted rose gold or icy white debit card. This increases your cash back to 5 percent and gives you bonus perks like free Netflix, 10 percent off Expedia and Airbnb, and airport lounge access.

These are great perks if you like to travel or if you simply want the option to dip into your crypto savings quickly and easily with an exchange debit card.

That said, there are a few disadvantages to using Crypto.com that are noteworthy.

The Crypto.com app doesn't allow you to swap one crypto for another directly. Instead, you can only swap between cryptos by selling the first one for cash and buying the second one with the proceeds. This can be annoying at times.
Second, there is no desktop version of the exchange. It would be nice if we could use a large screen and mouse and keyboard for trades instead of relying on a small
touch screen.

Overall, Crypto.com is a great exchange. Its variety of coins, low fees, and stellar debit card program make it a cut above the competition.

But if you don't like Crypto.com, keep reading for more options.

2. Uphold - Most user-friendly

What We Like

Offers other assets: In addition to crypto, Uphold offers precious metals, fiat currencies, and equities, making it simple and easy to diversify your portfolio.
Partnership with Brave: If you use the Brave browser, you can receive Basic Attention Token (BAT) rewards through your Uphold account.
Easy to use: Uphold has a unique interface that makes it easy to swap any asset with any other.

What We Don't Like

Ineffective 2 Factor Authentication: Uphold's 2FA can be reset with just your email address. This makes it ineffective if your email account gets hacked.
Some cryptos can't be withdrawn: Many cryptos offered by Uphold can't be withdrawn from the platform, limiting Uphold's usefulness.

The next exchange on this list is Uphold. Uphold claims to be a place to swap "anything to anything." It offers forex, precious metals, and equities in addition to crypto. So if you want to diversify your portfolio into more than just crypto, you can do it at Uphold without needing a separate account somewhere else.

Uphold also has a partnership with Brave. If you earn BAT from viewing ads in Brave, you can use Uphold to complete "Know Your Customer" (KYC) and receive your rewards..

Pro Tip: Brave is a web browser that is popular with crypto enthusiasts. It blocks all ads and cross-site trackers, speeding up the browning experience. If you choose to view ads in the browser, all personal data is kept on the device, and you get rewarded with a BAT for each advertisement viewed. Uphold can be used to receive these rewards. To make things even more private, we've rounded up the best VPNs for Brave Browser.

The exchange has over 90 coins available, which entails a broad-enough selection that most crypto investors will not have trouble finding the coins they want. It also doesn't charge any deposit fees, fiat withdrawal fees, or commissions. Instead, Uphold's only trading fee is a spread on buy-or-sell orders.

For highly liquid cryptos like Bitcoin or Ethereum, Uphold charges between 0.85 percent and 1.1 percent spread. For more illiquid cryptos, it may charge up to 1.25 percent. Either way, it has fairly low fees compared to other beginner exchanges.

The biggest problem with Uphold is that it lacks effective 2FA. You can reset your 2FA with the web app using just your email address. This may allow an attacker to get into your account if he or she manages to compromise your email address.

Because of this problem, if you choose to use Uphold, you may want to keep the bulk of your crypto holdings in a wallet instead of leaving them in the exchange (read our beginner's guide to crypto wallets for more). You may also want to use a separate email account just for Uphold, just in case your primary email becomes compromised.

Another problem with Uphold is that it carries many cryptos that can't be withdrawn. For example, Stellar Lumens (XLM) and Cardano (ADA) can't be withdrawn from Uphold. If you want to use these coins in dApps, you'll need to get them from a different exchange.

Overall, Uphold is a great exchange for buy-and-hold investors of major cryptocurrencies, users of the Brave browser, or investors who are interested in forex, precious metals, or equities as well as crypto.

This crypto exchange with unique features is up there with the best, so we consider it to be one of the top exchanges around today.

3. Coinbase Pro - Best for advanced users

What We Like

Great variety of coins: This exchange offers over 164 coins. If it's available in the U.S. anywhere, you can usually find it at Coinbase Pro.
Low fees: Coinbase Pro charges only 0.6 percent or less per trade. The greater your 30-day volume, the lower the fee.
Accepts transfers from Coinbase: If you also have a regular Coinbase account, you can transfer your crypto from it to Coinbase Pro without withdrawing it. This is a convenient feature if you want to separate your "investment" account from your "trading account."

What We Don't Like

Fees are still higher than competitors: Fees are much lower than regular Coinbase. But they're still higher than some competitors.
No direct debit card option: It has no debit card option for making a fiat deposit. If you want to buy crypto with a debit card, you'll need to get it at Coinbase and then transfer it to Coinbase Pro.

Coinbase Pro is a separate exchange that was developed by Coinbase, Inc., which is also the developer of Coinbase exchange. While Coinbase is made for crypto beginners, Coinbase Pro is aimed at serious traders. It has lots of features that day traders and scalpers will love, like low fees, advanced order types, and technical indicators.

One of the best features of Coinbase Pro is its huge variety of coins. It has over 164 coins, including even obscure ones like Moss Carbon Credit (MCO2) and PlayDapp (PLA).

It also has low fees, charging just 0.6% or less per trade. The higher volume of trading you do, the lower this fee goes. You can also save on fees by doing limit orders instead of market orders, and the very highest volume traders who do limit orders can use the exchange for free.

Another great benefit to using Coinbase Pro is that it allows you to transfer your assets from Coinbase "offchain," without using the blockchain network. This may be convenient if you want to transfer your Coinbase assets to Coinbase Pro for the lower transaction fees.

One disadvantage to using Coinbase Pro is that it doesn't allow for direct debit card purchases. If you want to make a deposit using a debit card, you need to first log into your regular Coinbase account, buy crypto using a debit card, then transfer it to Coinbase Pro. This can be a hassle if you're in a hurry.

Coinbase Pro is not ideal for beginners or buy-and-hold investors. However, for serious traders, it's one of the best crypto exchanges out there.

4. FTX.US - Best NFT marketplace

What We Like

Built-in NFT marketplace: At FTX.US, you can trade NFTs directly on the platform, without needing to pay gas fees.
Very low fees: Just 0.2 percent or less per trade.
Carries forex as well as crypto: Lets you diversify your portfolio into fiat currencies if you want.

What We Don't Like

Small coin selection: It only offers 20 coins. If you're looking for exotic, small-cap coins, FTX.US may disappoint you.
Card deposits can't be immediately withdrawn: Deposits with a debit card are held for seven days after they clear. So if you want to withdraw to a wallet and invest in a DeFi app, for example, you'll have to wait, which may be frustrating.

Another great exchange for day traders is FTX.US. It has low fees of 0.2 percent per trade or less, and allows for advanced order types and indicators. As with most exchanges aimed at serious traders, the fees at FTX.US get lower as your trading volume increases. You get additional discounts if you add liquidity (place limit orders) instead of taking it (through market orders).

The exchange also allows you to trade fiat currencies like EUR and AUD. So if you want to gain exposure to national economies, you can do it through FTX.US instead of needing a separate forex trading account.

If you have over $100,000 in your account, you can even gain leverage and do margin trading at FTX.

Pro Tip: FTX.US is one of the few crypto exchanges that offers margin trading. Most crypto margin traders use offshore exchanges. But be careful if you go this route, as there are risks associated with offshore exchanges.

FTX.US features an off-chain NFT marketplace that carries NFTs from Ethereum and Solana. This is especially great if you like to collect Ethereum NFTs, since it lets you trade without needing to pay its high gas fees.

The biggest disadvantage to using FTX.US is the small number of coins available. It has all of the large-cap cryptos like Bitcoin, Ethereum, BNB, etc. But if you're looking for small-cap coins that may blow up overnight, you won't usually find them at FTX.

FTX.US is one of the best crypto exchanges for day traders, scalpers, and other serious traders, as well as for NFT collectors.

5. Coinmama - Most secure

What We Like

Very secure: This exchange sends crypto straight to your wallet. There is no need to "withdraw" at Coinmama. This reduces the chance of getting hacked and losing your crypto.
Fast and easy: Its extremely simple interface makes buying and selling fast and easy.
Loyalty rewards: The more you use Coinmama, the lower the fees you get.

What We Don't Like

Extremely limited coin selection: It only carries Bitcoin and Ethereum. So if you want other coins, you'll need to open a second exchange somewhere else.
Bank transfer sales only: If you sell crypto at Coinmama, you can only get paid through a bank transfer. It would be nice if instant transfer and PayPal were options.
Higher fees than other exchanges: Coinmama charges 3.9 percent for the first purchase or sale. If you do more than $5,000 worth of purchases or sales every 90 days, this fee falls to 3.41 percent. But that's still higher than most of Coinmama's competitors.

Coinmama is an excellent exchange for beginners. It's a non-custodial exchange, so it doesn't take in deposits and hold them for you the way other exchanges do. Instead, Coinmama sends your crypto directly to your wallet after receiving payment.

This means that it is extremely secure, since the only way a hacker can steal your crypto from Coinmama is by somehow intervening during the minute or two when the transaction is being processed.

It also means that you don't need to worry about withdrawal minimums, withdrawal holds, or any other kind of blocks getting their hands on your crypto. At Coinmama, there's no "Surprise! Your crypto is stuck in the exchange!" moments.

The biggest disadvantages to using Coinmama are the limited coin selection and high fees. Coinmama only offers Bitcoin and Ethereum, and the fee for purchases is 3.9 percent for new users. This is significantly higher than for most other exchanges.

Still, because of the high security and convenience it offers to beginning crypto investors, we have to rate Coinmama as one of the very best crypto exchanges around.
What Is the Safest Crypto Exchange?
Many people who want to know about the best crypto exchanges ask which one is safest. As noted in the previous section, Coinmama is probably the safest simply because it is non-custodial.
But the other exchanges on this list (Uphold, Coinbase Pro, FTX.US) can also be extremely safe if you immediately withdraw your crypto from them every time you make a purchase. The key to being safe isn't just to choose a secure exchange; it's also a way to practice good digital hygiene, regardless of the exchange you use.
Unlike stock brokerages or forex exchanges, crypto exchanges allow you to withdraw crypto into your own wallet. This means that if you store crypto in an exchange, it can be stolen by anyone who gets access to the exchange account. So there are two possible ways to secure your crypto:
Be especially diligent about not letting anyone into your account. You can help to accomplish this by using a separate PC for logging in, using a strong exchange password, enabling 2FA, or even using a separate email address for your exchange. This is the more difficult way to protect your crypto. But if you're an active trader, it may be your only option.
Withdraw your crypto out of the exchange and into your own wallet. If there is no crypto in your exchange account, there is nothing for an attacker to steal, so this is the easier way to keep your crypto secure.
Regardless of which method you decide to use, you  can find out more about how to keep your crypto ultra-secure in this guide to buying crypto safely and securely.
How to Buy Bitcoin
A lot of people who ask about the best exchange also want to know how to buy Bitcoin. Well, buying Bitcoin is actually pretty easy. Just take the following steps:
Choose a legitimate exchange (for example, the ones listed in this article).
Create an account.
Verify your identity (you'll need to upload a photo ID).
Use the exchange's webapp to purchase Bitcoin with a debit card or bank transfer.
Download a Bitcoin wallet and set it up.
Use the withdrawal function at your exchange to make a withdrawal. This will require you to give the exchange your Bitcoin address.
If you want a detailed breakdown of how to do each of these steps, check out how to buy crypto safely in the U.S.
Now let's talk about the methodology we used to make this list of crypto exchanges.
Methodology
Here are the factors we considered when we were making this list of the best crypto exchanges.
Security
The most important factor to consider is security. For an exchange to be considered secure, it needs to keep most of its crypto in cold wallets, away from the prying fingers of hackers. It also needs to use standard security procedures such as keeping passwords as hashes and using SQL injection filters and SSL on all pages.
All of the exchanges on this list are secure in this sense.
Customer Service
For an exchange to be considered the best, it needs to have decent customer service.
If an exchange is doing a good job, it should have some four- or 5-star reviews on Trustpilot from happy customers, even if they are not the majority. And these reviews should be detailed enough to be believable.
Of course, customer service reviews always have to be taken with a heaping dose of salt, because they tend to only be written by angry customers. But if there are only bad reviews, we think this may indicate that the exchange truly provides bad service.
All of the exchanges we've listed here have industry-standard customer service ratings, and at least some customers have praised them for their good service.
Coin Selection
A good crypto exchange should generally have a variety of coins available. The wider the variety, the better. If an exchange doesn't offer a lot of different coins, it should have some other features that trump this consideration.
In making this list, we've tried to provide choices that have a wide variety of coins when possible.
Fees
A crypto exchange should have low fees, especially if it is aimed at frequent traders, for whom fees can often mean the difference between profit and loss. If the exchange has higher fees, it should have convenience features that outweigh the higher fees, especially for users who don't trade frequently.
So we've tried to focus on exchanges with low fees.
Wrapping Up
So that's our list of the best crypto exchanges for 2023.
In the early days of crypto, the only crypto that you could buy with cash was Bitcoin. And you needed Bitcoin to buy other cryptos, because exchanges that sold other coins didn't accept cash.
Most exchanges during this time weren't licensed in the U.S., so Americans often had to use offshore exchanges to buy cryptos.
But the crypto exchange world has changed dramatically since then. Most crypto exchanges accept fiat nowadays, and they even accept debit card payments. There are also lots of licensed exchanges that operate within the U.S.
So there are more options for exchanges than ever before.
In the future, there may be new exchanges that have made this "best of" list, and others may have fallen off. So be sure to check this page from time to time to see if anything has changed.
FAQs About Crypto Exchanges