The Best Crypto Wallets for 2023
If you're getting started in crypto, you'll need a wallet to store your investments. Here are our picks for the best wallets this year.
Best for dApp users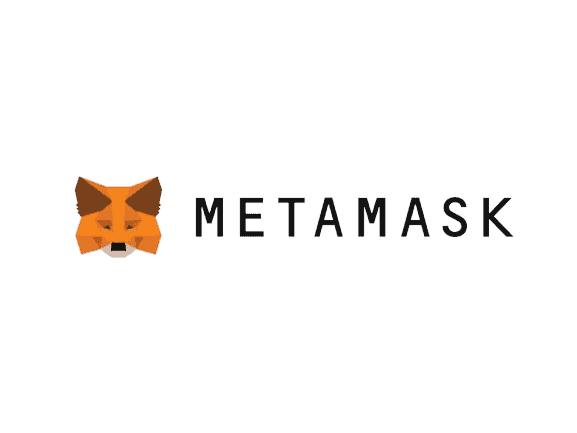 Best for multiple coins/networks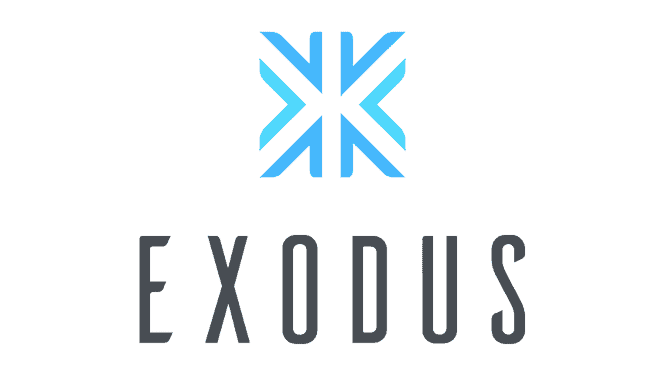 Best for Bitcoin users

Best for long-term storage

Best for storage on a budget

The content on this page is provided for informational purposes only. Security.org does not offer financial or investment advice, nor does it advise or encourage anyone to buy, sell, or trade cryptocurrency. It is advised that you conduct your own investigation as to the accuracy of any information contained herein as such information is provided "as is" for informational purposes only. Further, Security.org shall not be liable for any informational error or for any action taken in reliance on information contained herein.
If you want to store your crypto safely, use decentralized applications (dApps), or invest in DeFi, you're going to need a solid crypto wallet. But figuring out which wallet to use can be tricky.
Some wallets work with multiple cryptocurrencies, while others only work with one network. Some wallets can interact with dApps, while others are only good for storage. Some are more secure than Fort Knox, and some will allow any script kiddie to waltz off with your investments. While you obviously need a wallet that offers the features you're looking for, you also really need to prioritize digital security in your search. Just like a safe is useless if it's easy to open, a wallet is worthless if it can't keep people out.
To help, we've compiled this list of the best crypto wallets. Our roundup has wallets for every user: The buy-and-hold investor who simply wants a safe place to store his crypto; or the blockchain video game player who wants to trade non-fungible tokens (NFTs); or the liquidity provider who wants to earn a yield on her favorite exchange. Whatever type of crypto user you are, we've probably got a digitally secure wallet on this list that will work for you.
Without further ado, here's a list of the best crypto wallets this year.
Comparing the Top Crypto Wallets
| | Metamask | Exodus | Electrum | Trezor Model T | Ledger Nano X |
| --- | --- | --- | --- | --- | --- |
| Ranking | 1st | 2nd | 3rd | 4th | 5th |
| Rating | 9.8 | 9 | 8.9 | 8.5 | 8.4 |
| Type of Wallet | Software | Software | Software | Hardware | Hardware |
| Security | Good | Good | Good | Excellent | Excellent |
| Compatible with dApps | Yes | No | No | Yes, when combined with Metamask | Yes, when combined with Metamask |
| Allows staking | Only through dApps | ADA, ATOM, SOL, VET, and ALGO only | No | Only through dApps | Only through dApps |
| Easy to use | Yes | Yes | Yes | No | No |
| Good for long-term storage | No | No | No | Yes | Yes |
| EVM- compatible | Yes | Yes | No | Yes | Yes |
| Works with Bitcoin | No | Yes | Yes | Yes | Yes |
| Price | Free | Free | Free | $215 | $149 |
A Detailed List of the Top Crypto Wallets
1. Metamask - Best for dApp users

What We Like

EVM-compatible: It works with most of the popular crypto networks.
Great for dApps: You can log into Web3 sites; play games; deposit into liquidity pool; lend and borrow; and perform other actions in dApps using Metamask.
Free for users: There is no charge for Metamask. Just download it and go.

What We Don't Like

Only works with EVM-compatible networks: You can't use Metamask for networks that don't make use of the Solidity programming language. For example, Metamask won't work on Cardano (ADA), Solana (SOL), or Bitcoin (BTC).
Some currencies can't be staked with Metamask: For example, it lacks support for Binance Coin (BNB) and AVAX staking.
Not good for long-term storage: Metamask is a software wallet. So by itself, it isn't quite as secure as a hardware wallet. This means it might not be the best choice for holding a large amount of crypto for an extended period of time.

Metamask is the first wallet on this list, and that's because it's the most used crypto wallet in the world, with over 30 million monthly active users.

Metamask is EVM-compatible. This means it works with any blockchain network that uses the Solidity programming language. This includes Ethereum (ETH), as well as Binance Smart Chain (BSC), Fantom (FTM), Harmony (ONE), Avalanche (AVAX), and many others.

Did You Know: EVM stands for "Ethereum Virtual Machine," which is the computation machine used by all Ethereum validators. If a new network runs the EVM, it can run any code designed for Ethereum. This means that developers can easily port their dApps from Ethereum to it.

But Metamask is not only good for storing cryptos like Ethereum or Binance Coin. It can also be used for interacting with dApps like Uniswap, Curve, OpenSea, or Gods Unchained. Metamask is a browser add-on that serves as all-purpose web login software.

One downside to using Metamask is that it doesn't work with networks that are not EVM-compatible, like Bitcoin or Solana, for example. So if you own non-EVM coins, you'll need to keep them in a separate wallet from Metamask.

Another problem is that Metamask can't be used to stake all currencies. For example, if you want to stake Avalanche, you'll need to use Avalanche Wallet instead of Metamask. This is because the staking function is built into the Avalanche Wallet itself instead of being a separate dApp.

But Metamask can be used to stake coins, like Harmony or Fantom, whose staking function is just part of a regular dApp.

Metamask is a software wallet. This means that the private key to it is stored on your device. So it is best for situations where you plan to do frequent transactions. If you just want to store your crypto long-term, you may want to use a more secure hardware wallet instead.

You can connect most hardware wallets to Metamask, allowing you to use dApps without compromising on security.

2. Exodus - Best for multiple coins/networks

What We Like

Works on many different networks: Exodus is intended for investors with a diversified portfolio. It works with multiple networks, including Bitcoin, Solana, Cardano, and others.
Allows staking: Exodus lets you stake some cryptos directly from the wallet.
Portfolio tab: Exodus has a built-in "portfolio" tab that shows all of the crypto you own, their prices in your chosen fiat currency, and the total value of all of your crypto. This is a nice feature for the serious crypto investor.

What We Don't Like

Doesn't work with dApps: Exodus is a stand-alone desktop client, and there is no browser-extension version of it. This means that it can't be used to log into dApps and interact with them.
Doesn't show all fungible tokens: On some networks, fungible tokens don't show up on the Exodus interface.

Exodus is a great wallet for people who hold multiple cryptos on different networks. It's compatible with Bitcoin, Ethereum, Solana, Cardano, and many other crypto networks. So it can prevent you from needing to download and keep track of multiple wallets for different coins. This is a big win in our book.

It also has a nifty "portfolio" page that tells you the price for every crypto you have in the wallet, plus the total for all of them. So you can see your total crypto wealth at a glance.

Another nice feature of Exodus is its built-in staking. You can stake ADA, COSMOS, Solana, VET, or ALGO directly from within the wallet to earn additional crypto.

Pro Tip: Not all cryptocurrencies are legitimate or safe. Some are outright scams. Read our guide to finding safe crypto coins for some great tips on how to distinguish between the two.

The disadvantages to Exodus come from the fact that it is intended for investors rather than dApp users. There is no browser extension for Exodus, so there's no way to use it with dApps. If you want to play video games or invest in DeFi, you'll need to use another wallet for these purposes.

Some tokens are also not compatible with Exodus. For example, you can't see ADA tokens like Ardana (DANA) and OccamFi (OCC) in Exodus, even if they are in your address. So you have to import your key into a separate wallet to interact with these tokens.

Overall, Exodus is a great wallet for buy-and-hold investors that carry coins from multiple networks.

3. Electrum - Best for Bitcoin users

What We Like

Simple, no-frills interface: Once it has been set up, Electrum's interface is incredibly intuitive and easy to use.
Uses seed words: There's no need to keep track of multiple keys with Electrum. All of your addresses are derived from your seed words.
Choose your server: Downtime is reduced by allowing you to change servers if your current one goes down.

What We Don't Like

Only works with Bitcoin: This is a double-edged sword. It makes the software incredibly easy to use, but it also means that you'll have to get a second wallet if you have other cryptos.
Not suitable for long-term storage: Electrum is a software Bitcoin wallet. It stores your private key on your device. So if you plan on holding a large amount of Bitcoin for an extended period of time, you may want to go with a hardware wallet instead of Electrum.

Electrum is an excellent choice for Bitcoin users. It's a no-frills Bitcoin software wallet that can be downloaded for free.

It was created by Thomas Voegtlin in 2011 in an attempt to make Bitcoin more accessible. Electrum is an HD wallet, meaning it is backed up with a seed phrase like other modern wallets.

FYI: "HD" stands for "hierarchical deterministic" (not high definition!). A wallet is "HD" if it uses seed words to derive multiple addresses. With an HD wallet, you only need to keep track of one set of seed words, not multiple keys and addresses. HD wallets are industry standard these days.

When you first load up Electrum, you can choose which Bitcoin server you want to connect to, and you can change this from the settings if you need to. This helps to keep you up and running if a particular server goes down.

Electrum also has support for multi-signature transactions if you want to create an escrow-like Bitcoin account, and it uses Simple Payment Verification (SPV) to verify that transactions have gone through, which helps ensure that the balance you see in your wallet is accurate.

Basically, Electrum is a simple Bitcoin wallet, perfect for anyone who just wants to use Bitcoin and has little to no interest in other cryptos.

The biggest disadvantage to Electrum is that it's strictly a Bitcoin wallet. While focusing solely on Bitcoin makes this wallet especially good at what it does, it also makes it not ideal for users who hold cryptos other than Bitcoin.

Still, Electrum is a great wallet for users who are only interested in Bitcoin. So we consider it to be one of the best crypto wallets around today.

4. Trezor Model T - Best for long-term storage

What We Like

Large, color touch screen: There's no need to mess with clunky buttons, and you can use the screen to confirm the address you're sending to.
Open-source firmware: This makes it easier for security experts to confirm that the firmware is safe.
Supports over 1,800 different coins: Most users can store all of their crypto in the Model T, without needing an additional device. It supports over 1,800 coins and tokens.

What We Don't Like

No bluetooth: You can plug your Trezor into an Android device using a USB. But an additional bluetooth option would be nice.
Doesn't work on iOS devices: If you have an iPad or iPhone, you can't use it with the Trezor Model T to send crypto.
Expensive: The Trezor Model T costs around $204. So it's high priced compared to other hardware wallets.

The Trezor Model T is different from the other wallets we've covered so far. We've only listed "software" wallets that store your private key on your device. These are the most affordable and easy-to-use wallets available.

However, if you plan to store large amounts of crypto as an investment, the security of a software wallet might not be good enough for your purposes.

In this case, you may be better off getting a hardware wallet, which is a physical device that stores your key on it, away from the prying eyes of hackers and other digital thieves. This is where the Trezor Model T can come in handy.

The Trezor Model T is a top-of-the-line hardware crypto wallet. It features a large, color touch screen that allows you to confirm the address you are sending to. This also eliminates the need for buttons.

The Model T uses open-source firmware, which makes it much easier for security experts to detect vulnerabilities. Many Trezor fans cite this as their primary reason for choosing the Model T over the Nano X (we discuss the Nano X below).

The Model T also supports a wide variety of coins. It works with over 1,800 coins and tokens, which is a huge benefit in our eyes.

The main disadvantage of the Model T over other hardware wallets is its cost. At $204 per unit, it's on the high end in terms of price. The Model T also has issues with mobile transactions. You can plug it into an Android phone via a USB cable, but there is no Bluetooth option and no compatibility with iPhones.

If $200 is simply too high of a price for you, or if you do a lot of mobile transactions, you may want to consider the Ledger Nano X instead.

5. Ledger Nano X - Best for storage on a budget

What We Like

Great features for the budget-conscious: It's only $150, allowing you to get top-of-the-line features without breaking the bank.
Bluetooth capability: You can send transaction signatures to your phone through Bluetooth, eliminating the need for cables; yet the private key still stays on the device and is never exposed.
Works on iOS devices: If you've got an iPhone or iPad, you can still use it with the Ledger Nano X.

What We Don't Like

Small, B&W LCD screen: Compared to the Trezor Model T, the Ledger Nano X has a smaller screen, and it's black and white. This can make it harder to read.
No touch-screen capability: The screen is not touch-capable. You have to make do with buttons, and it isn't always clear which button to push in every context.
Firmware is proprietary: The firmware has been checked for security flaws by the company, Ledger. But no one outside the company has seen it. So using it requires you to trust that the company has done a good job of rooting out security flaws.

The Ledger Nano X is another great hardware wallet option. It offers support for over 1,100 coins. And it works great with mobile devices, since it features Bluetooth connectivity. The Nano X software is fully compatible with both Android and iOS devices.

But the biggest feature of the Nano X is its price. It costs $150, which is $50 less than the Model T. So if you want support for a variety of coins but you're on a budget, the Nano X might be the way to go.

Pro Tip: You can attach your Ledger Nano X to Metamask and use it to log into Decentraland or other versions of the Metaverse.

The biggest disadvantage to the Nano X is the small, black-and-white touch screen. This can make the info presented harder to read, especially under bright light.

The Ledger firmware is proprietary, not open source. This means that no one outside of the company has been able to check it for security flaws. If you prefer to use devices with open-source firmware, you may want to use a different hardware wallet than this one.

Now that we've gone over the best crypto wallets, let's discuss the basics of wallet security.
Wallet Security
Regardless of which wallet you use, you'll want to make sure that it stays secure. So here are some tips for making sure that no one can get access to your wallet's funds except you.
Store your seed words in a safe place. When you first load up your wallet, you'll be given a list of "seed words" that can be used to derive your keys and addresses. If your device ever crashes, you'll need these seed words in order to recover your account. So you may want to write them down on a physical piece of paper and store them in a flood- proof, fireproof safe or some other secure location. If you lose your seed words and your device crashes, your account will be unrecoverable.
Avoid keeping your unencrypted seed words on your device. If you have a screenshot of your seed words on your device, an attacker who infects your PC with malware can steal this image and use it to gain access to all of your crypto. So if possible, it's best to avoid having this information on any device connected to the internet, unless it's encrypted with a password (which we'll talk about next).
Use a strong password. If you're using a software wallet, you'll be asked to enter a new password when you first set it up. Whatever password you enter will be used to encrypt the copy of your seed words that is stored on your device. This copy will be used to do transactions. But if an attacker gets this file, he'll open it to find nothing but indecipherable gibberish. Using a strong password will help to prevent the attacker from decoding this gibberish through brute force and revealing your seed words. You can use our password strength tool to see how long it would take for an attacker to crack your password.
Avoid giving out your private keys or seed words to anyone (even by accident). Anyone who gets your seed words or private keys can steal all of your crypto. So if somebody asks you for this information, they're almost certainly scammers. In general, only you and your legal heir should have access to your seed words.
Use a hardware wallet if you can. Attackers are getting more sophisticated every day. There may come a time when they start using keylogging malware to record your keystrokes when you enter your password. Or they may create malware that swipes your password out of your PC's RAM after you enter it. This may allow them to steal both your encrypted seed words and the password used to decrypt it, giving them access to all of your crypto. If you want to be ultra-secure and protect yourself against even this possibility, there is no better way than to use a hardware wallet. If you own a lot of crypto, consider buying one of the hardware wallets listed above and putting at least some of your crypto into it.
Pro Tip: A legitimate site may ask you to "sign" a transaction by pushing a few buttons in your wallet, but they will never ask you for the key used to make the signature. We created a guide to cryptography that explains how this works in more detail.
That's the end of our crash course in crypto wallet safety. If you'd like a more detailed explanation of how wallets work and how to keep them secure, check out our complete guide to crypto wallets.
The next section will discuss the methodology we used to rank these crypto wallets.
Methodology
Here are the categories we used to judge whether a wallet was worthy of being included in this "best of" list.
Compatible with dApps
Over the past few years, wallets have evolved from just being ways to send and receive crypto. Today, they are more often being used to interact with Web3 sites, including decentralized token exchanges, DeFi apps, and NFT marketplaces. So the best crypto wallet will work with dApps.
If a wallet doesn't work with dApps, it will need to have some other feature that outweighs this disadvantage in order to be considered best.
Allows staking
Staking is a popular way for crypto investors to earn passive income while holding crypto. But not all wallets allow staking on all networks. For example, you can't stake Binance Coin using Metamask. So if a wallet allows staking on networks that other wallets don't, this is an advantage that might allow it to make the list.
Good for long-term storage
Some crypto users have large amounts of crypto that they need to store securely for a long period of time. So if a wallet is extremely secure and useful for long-term storage, this increases the chance of it being rated as "the best."
EVM-Compatible
Over the past year or so, the high transaction fees on Ethereum have driven thousands of users onto "EVM-compatible" networks like Binance Smart Chain, Avalanche, Harmony, Fantom, TLOS, ONT, and others. This has gotten people used to the idea of swapping between networks.
So a good wallet today should make it easy for users to swap between these networks without needing to download an entirely new wallet or create a new account.
Works with Bitcoin
As DeFi and NFTs have become more popular, the wallets that have started to grow their user bases the fastest have been ones that aren't compatible with Bitcoin.
But Bitcoin still represents 40 percent of the market cap of the entire crypto market, and it does 200,000 transactions per day. So if a wallet still works with Bitcoin, this is a benefit that should be considered.
Price
Some wallets are ultra-secure and great for long-term storage, but may be too expensive for the average crypto user, especially for beginners who may just want to get started right away. So if a wallet is low cost or, better yet, free, this is a big advantage.
Almost all software wallets are free to download and use. This includes Metamask, Exodus, Electrum, and many others. The developers of these wallets may allow you to swap cryptos directly from the wallet, and may charge you for this service. But you can always avoid this charge by simply not using the wallet's built-in exchange.
Hardware wallets, on the other hand, always cost something. Some models can sell for as low as $50. But these cheaper devices may have no screen, limited memory, or only work with a few blockchain networks. The hardware wallets that work with the most coins cost between $150-$210 or so. So there's a tradeoff between price and security.
Most beginning crypto users will do fine with a free software wallet, so we've ranked three of them in this best-of list. But we've included two higher-priced hardware wallets as well, just in case you have a large amount of crypto and need the security they provide.
Wrapping Up
So that's our list of the best crypto wallets. The crypto market is changing every day. In the first few years of the crypto market, wallets were used exclusively for sending and receiving crypto. But today, they are used for staking, interacting with dApps, and long-term storage.
In the future, folks may be using wallets for all kinds of things we can't even imagine today. Fiat currencies may have turned into "Central Bank Digital Currencies" that work with crypto wallets. Social networks and other websites may require wallet logins, and brick-and-mortar stores may be receiving a large percentage of payments with mobile wallets that work by scanning QR codes.
Wallet technology keeps changing, and as it does, the criterion for what can be considered "best" is likely to keep changing as well. So be sure to check back to this page from time to time to see if our "best wallets" ranking has changed.