The Top 10 Worst-Performing Cryptos of 2022 (So Far)
If you weren't holding these at the beginning of the year, breathe a sigh of relief. These are the worst-performing coins of the year.
All of our content is written by humans, not robots.
Learn More
The content on this page is provided for informational purposes only. Security.org does not offer financial or investment advice, nor does it advise or encourage anyone to buy, sell, or trade cryptocurrency. It is advised that you conduct your own investigation as to the accuracy of any information contained herein as such information is provided "as is" for informational purposes only. Further, Security.org shall not be liable for any informational error or for any action taken in reliance on information contained herein.
2022 has been a tough year for cryptocurrencies so far. Bitcoin has lost over 50 percent of its value since Jan. 1, and Ethereum has lost over 66 percent since the start of the year, which has made some true believers begin to doubt.
From a digital security standpoint, I get it. Volatility on that scale will scare the average investor as much as an online market teeming with scammers. The bedrock of crypto investing is safe, private financial transactions after all.
But if you think Bitcoin's losses are extreme, some cryptos have fared even worse. In this article, we're rounding up the top 10 worst-performing cryptos of the year.
I've listed these based on their performance from Jan. 1 to July 14, 2022, and I've used charts from Coindesk and Coinmarketcap.com to get price data. I've also excluded coins with a market cap of less than $900 million.
So without further ado, here are the biggest losers in crypto.
Filecoin (FIL)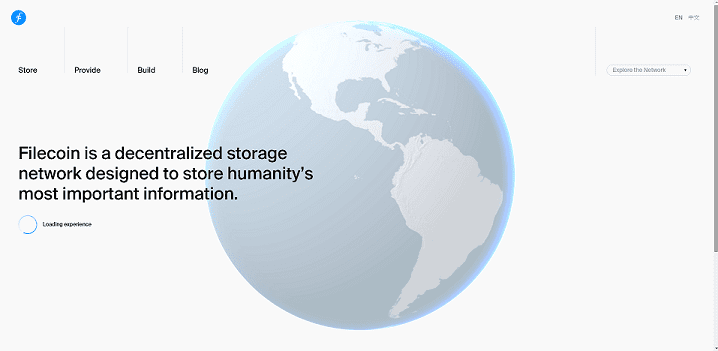 Filecoin is a decentralized cloud storage network. It forms the backbone of apps like Chain Safe Storage, Estuary, and Space Storage by Fleek. These Dropbox and Google Drive competitors seek to disrupt the cloud storage niche by offering blockchain-powered, low-cost alternatives.
FYI: On a Web3 app like Estuary or Space Storage, you can't log in without a crypto wallet. And, while crypto wallets are much more secure than using usernames and passwords, they can still be hacked if an attacker is able to steal your private key or seed words. I've written a guide to crypto wallets that helps explain how wallets work and how to keep yours secure.
But despite this lofty goal, investors have sold off Filecoin in a frenzy. On Jan. 1, each Filecoin was worth $35.56. But it has since shed 85 percent of its value, falling to just $5.37 per coin.
Unlike some of the other coins on this list, analysts seem to be unable to explain why Filecoin has declined so strongly. It started to recover in late January, but then plunged again at the beginning of April and never went back up again.
There was no major event that affected that Filecoin network in April. So it's unclear exactly why this coin has performed so badly compared to others.
Filecoin (FIL) Quick Stats
Jan. 1 price: $35.56
July 14 price: $5.37
Percentage drop: 85%
Axie Infinity (AXS)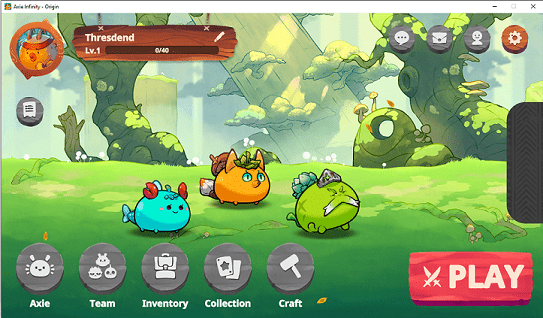 Axie Infinity is one of the most popular blockchain games around, with over 1 million active users. It features NFT creatures that players can use to form a team and battle each other. The creatures, called "Axies," can also be bred with one another, making each of them unique collectibles.
But Axie Infinity runs on a network called "Ronin," and on March 29, the bridge that connects Ronin to Ethereum was hacked for $615 million worth of crypto. It was one of the largest heists in the history of crypto. The U.S. Treasury Department has since accused a North Korean group of being behind the attack, but it has been unable to recover the funds.1
When the Ronin bridge was hacked, the price of Axie Infinity tokens was already reeling from the crypto crash. But the news of the hack sent it into an absolute tailspin. It has fallen from $93.86 to $13.92 over the course of the year, a decline of 85 percent.
Axie Infinity (AXS) Quick Stats
Jan. 1 price: $93.86
July 14 price: $13.92
Percentage drop: 85%
Avalanche (AVAX)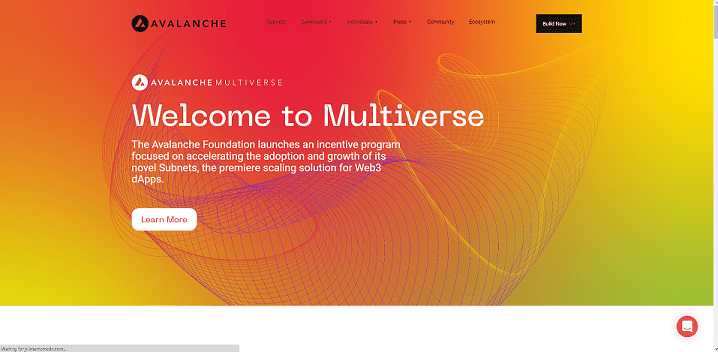 Avalanche was one of the biggest crypto successes of 2021. It's a Proof of Stake network that can handle millions of transactions per day and can confirm a transaction within 4 seconds. Last year, it gave investors a whopping 3,171.06 percent return. But this year, it has shed much of the value it had previously gained.
Pro Tip: Proof of Stake networks like Avalanche are the latest craze in blockchain tech. They allow you to deposit your crypto into a smart contract and earn a yield on it, just like a savings account or dividend-paying security. Some networks have yields of 10 percent or more. I've explained how it all works in my guide to crypto staking.
At the start of the year, each Avalanche coin was worth $113.10. From January to March, it lost a mere $16.63, in the midst of an overall crypto bear market. It looked like it was stabilizing and might recover.
But then, the real carnage began. During the crypto crash of April-May, Avalanche's transactions-per-day dropped from almost 900K to only 200K. It was not only losing investors, it was losing users.
This may have caused investors to lose confidence in the network, because it coincided with a fall in price from $96.47 to $26.43. It has since continued to fall, all the way down to $19.72.
In total, Avalanche has lost 82.6 percent of its value over the course of the year.
Avalanche (AVAX) Quick Stats
Jan. 1 price: $113.10
July 14 price: $19.72
Percentage drop: 82.6%
Solana (SOL)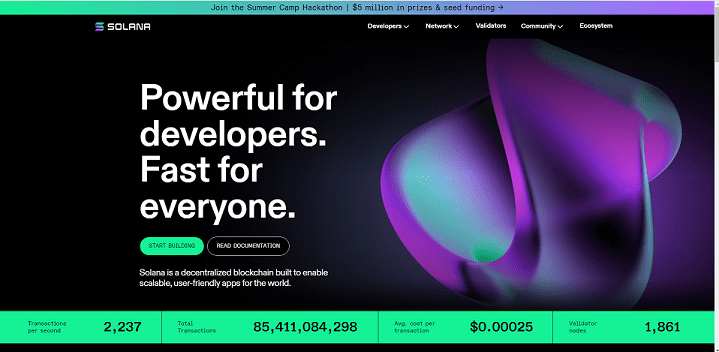 Solana was another darling of the "Proof of Stake revolution" of 2022. It routinely processes up to 3,000 transactions per second, making it one of the most scalable crypto networks. It also features a video game called "Star Atlas" that became popular last year.
But despite the great technological advancement that Solana represents, it has crashed unusually hard this year. On Jan. 1, each Solana coin was worth $179.04. As the crypto crash progressed into mid-March, Solana fell to $78.76. Then, it rebounded to $136.88 by April 3.
But as with many other coins on this list, the real bloodbath began in May. On the third day of the month, a popular dApp called "Candy Machine" minted an NFT and put it up for sale with a fixed price instead of using the usual dutch auction method. This accidentally incentivized bots to spam the Solana network with millions of transactions in just a few seconds, overloading the servers and crashing the network.
What is an NFT?: NFT stands for "non-fungible token." It's a digital collectible that can be bought and sold on a blockchain network. The two most popular forms of NFTs are digital art and video game items. You can read more about them in my analysis of NFTs.
Working with validators, the developers of Solana were able to fix the problem within seven hours and implement reforms that they say will stop the problem from happening again.
But this doesn't seem to have calmed investors. Since this incident, Solana has fallen by an additional 50 percent, from $85.83 to $37.12. In total, it has lost 79 percent of its value since the start of the year.
Solana (SOL) Quick Stats
Jan. 1 price: $179.04
July 14 price: $37.12
Percentage drop: 79%
Cronos (CRO)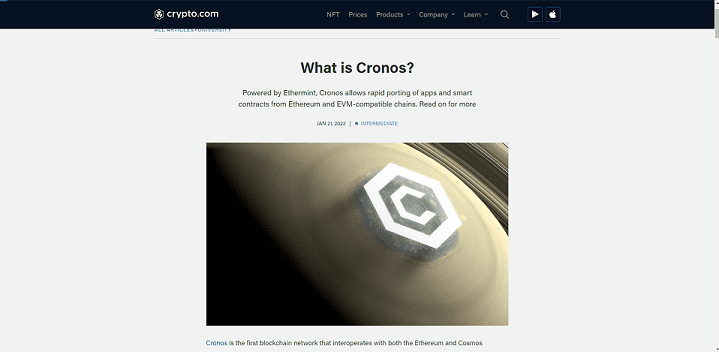 Cronos (CRO) is a utility token used in the Crypto.com trading app. Users can earn Cronos by using the Crypto.com debit card. This is similar to a "cash-back" reward, except that it is paid in crypto instead of cash.
You can read more about these debit card rewards in my Crypto.com review.
In January, Cronos was worth $0.59 per coin. But as the crypto crash progressed, it fell to $0.31 by the end of April. Then, on May 1, Crypto.com announced that it would dramatically reduce Cronos rewards for the lowest-tier cardholders. Over the next week, Cronos crashed an additional 30 percent.2 It still hasn't recovered, and Cronos is now worth just $0.12 per coin. Since January, it has shed 79.7 percent of its value.
Cronos (CRO) Quick Stats
Jan. 1 price: $0.59
July 14 price: $0.12
Percentage drop: 79.7%
Polygon (MATIC)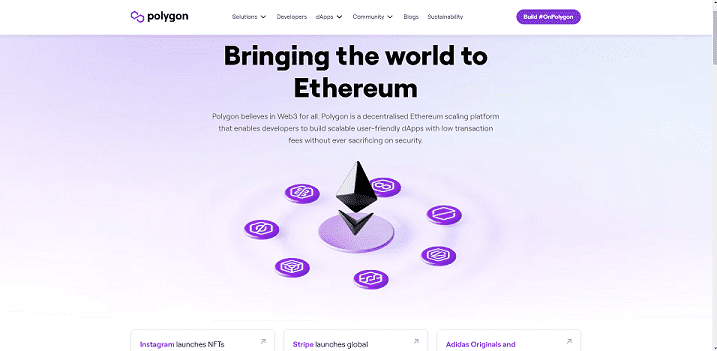 Polygon was one of the first Proof of Stake networks that could run Ethereum apps. It launched in 2012. Its top dApp, Sunflower Land, is a play-to-earn game with over 14,000 users. Arc8 and Crazy Defense Heroes are also popular games that run on Polygon.
Despite its rabid fanbase, Polygon has performed especially badly this year. It was worth $2.55 per coin on Jan. 1. At that time, investors had a total of $5.44 billion locked in Polygon's games and apps. But over the course of the year, its Total Value Locked (TVL) fell below $2 billion. This coincided with a fall in the Polygon price all the way down to $0.70 per coin, a 72.5 percent loss for Polygon investors.
Like Filecoin (above), Polygon seems to have been a victim of the broader crypto crash. There is no obvious event that can be pinpointed to explain why it has fallen more than other coins.
Polygon (MATIC) Quick Stats
Jan. 1 price: $2.55
July 14 price: $0.70
Percentage drop: 72.5%
The Sandbox (SAND)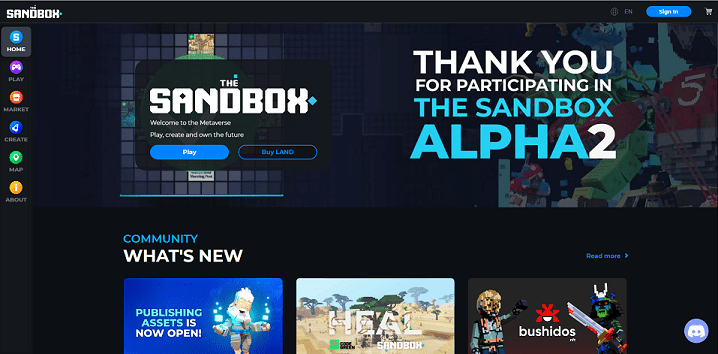 The Sandbox is one of the most hyped coins in the Metaverse niche. It's the native coin of a voxel gaming platform in development of the same name. The Sandbox platform has partnered with huge IPs like Care Bears, The Smurfs, and The Walking Dead, leading many investors last year to believe that it was destined for greatness.
You can read more about The Sandbox app in my guide to crypto in the metaverse.
In November 2021, the app ran a successful alpha test. But this wasn't good enough for investors in the bear market of 2022. The coin started at $5.92 at the beginning of the year, but has since fallen to $1.20, a decline of nearly 80 percent.
There is no obvious reason why The Sandbox has fallen more than other cryptos.
The Sandbox (SAND) Quick Stats
Jan. 1 price: $5.92
July 14 price: $1.20
Percentage drop: 80%
Internet Computer (ICP)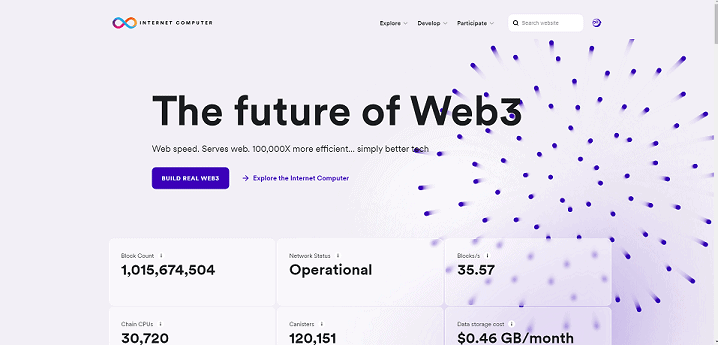 Internet Computer (ICP) is a hybrid network that combines features of a centralized, private blockchain with a decentralized, public one. It functions similarly to a cloud computing network like AWS or Microsoft Azure.
FYI: Many people new to crypto are familiar with public blockchains like Bitcoin and Ethereum, but they may not be familiar with private ones. Internet Computer is one example of a project that uses private blockchain technology. Another example is IBM's Hyperledger. You can read all about the different types of blockchains in my guide to understanding blockchain.
There are over 70 different dApps running on Internet Computer, including a chat app called OpenChat, a crypto exchange called InfinitySwap, and a play-to-earn game called ICMoji Origins.
But despite all of the progress developers have made on the network, it wasn't enough to keep Internet Computer from becoming one of the worst performing coins of 2022. At the beginning of the year, it was worth $25.61. But today, it is only worth $6.95. It has lost 72.9 percent of its value.
According to analyst Rohas Nagpal (creator of HyFi blockchain network), Internet Computer investors have become the victim of a "bad token distribution process."3 Blockchain explorers showed that project insiders had transferred $2 billion of coins to exchanges in June, presumably to sell them. This freaked out the market and sent Internet Computer into a tailspin that it never recovered from.
Internet Computer (ICP) Quick Stats
Jan. 1 price: $25.61
July 14 price: $6.95
Percentage drop: 72.9%
Flow (FLOW)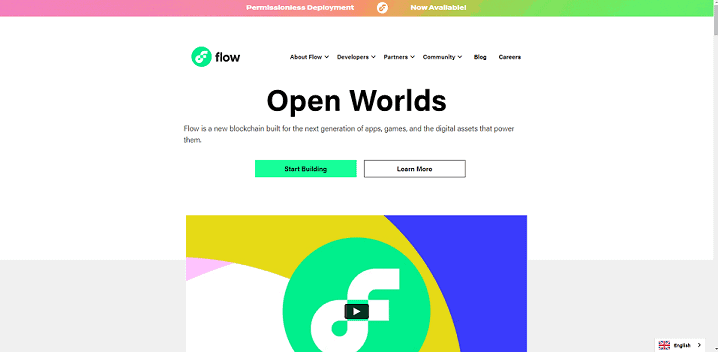 Flow is a Proof of Stake network that can handle up to 10,000 transactions per second and can finalize each transaction within around 2.5 seconds. It was created by Dapper Labs, the same team that brought us CryptoKitties and NBA Top Shot.
It features a digital card game called Solitaire Blitz that has over 21,000 active users. NBA Top Shot, BloctoSwap, and The Football Club are other notable dApps that run on the network.
The price of Flow has fallen by 83 percent this year, from $9.28 to $1.55. There are no obvious reasons why this particular project has been sold off so hard. It appears to have simply been affected by the overall bear market for crypto.
Flow (FLOW) Quick Stats
Jan. 1 price: $9.28
July 14 price: $1.55
Percentage drop: 83%
Algorand (ALGO)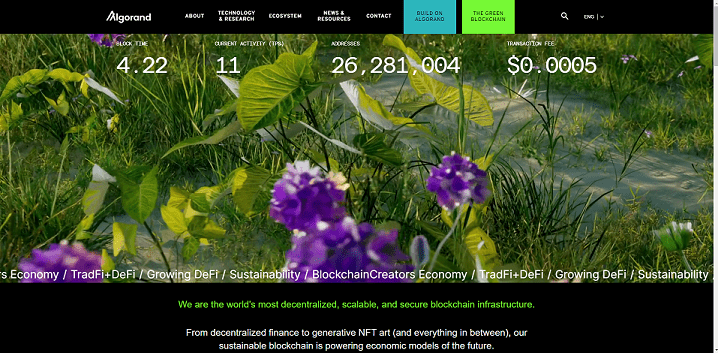 Algorand is another Proof of Stake network that attracted a record number of users in 2021. Over the course of 2021 and 2022, it has routinely processed over 1 million transactions per day. It has the capability to process up to 1,000 transactions per second.
Algorand is the home to two crypto exchanges, Algodex and Tinyman, which each have over 1,000 users.
In May, the developer of Algorand sealed a deal with FIFA to become the sponsor of the 2022 FIFA World Cup. But by the time this deal was announced, the coin had already fallen from $1.67 to $0.62 over the January-March period. The news caused a brief spike in the Algorand price, but then it reversed and continued to decline all the way down to $0.33. Over the course of 2022, Algorand suffered a total decline of 80.24 percent.
Algorand (ALGO) Quick Stats
Ja. 1 price: $1.67
July 14 price: $0.33
Percentage drop: 80.24%
The Biggest Crypto Losers
These are the biggest crypto losers of 2022 (so far). If you think any of these coins have good fundamentals, you may want to consider this a buying opportunity. And if you sold these before the year started, you can breathe a sigh of relief, because at least you avoided the worst performing coins of the year.
Has this article made you pessimistic about crypto? You may want to check out my analysis of the crypto winter of 2022 for more information about why the market is crashing.
But I'll leave you with this: Since the crypto market began, there have been four-year boom and bust cycles. These cycles happen with uncanny regularity. The previous crypto crashes happened in 2014 and 2018. So the current crypto winter is not out of the ordinary.
If this four-year cycle continues to repeat, the crypto market will start booming again in 2024. In this case, people who are holding now will be happy they did. There's no guarantee that this will happen, of course. But if you think the projects listed above (or other crypto projects) have good fundamentals, it's certainly something to consider.