Is Discord Safe?
It's mega-popular, but how much can you trust the messaging app Discord?
All of our content is written by humans, not robots.
Learn More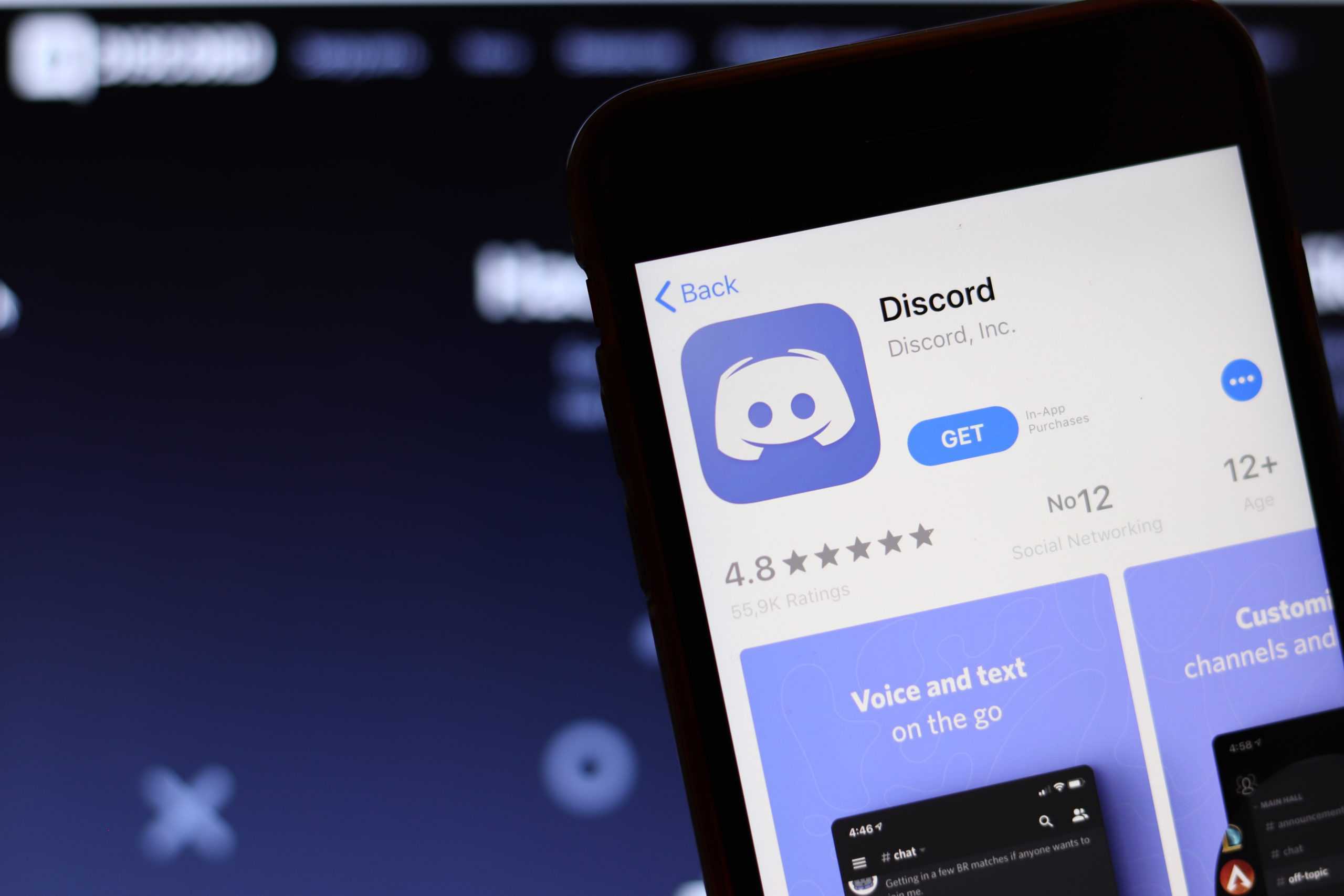 Discord bills itself as "a place where everyone can be themselves." To that end, the service allows users as much freedom as possible to connect with others and express their individuality. For instance, you don't have to tie your Discord account to your actual identity. Signing up is free, and all you need is an email address.
While misbehavior can certainly get you barred from Discord, and the company promises to work with law enforcement in cases of immediate danger and child abuse, you can use the service essentially with complete anonymity. That's one reason Discord has become so popular lately.
Who doesn't like freedom and inclusivity, right? There is often a price to pay for these benefits, though. Greater freedom, for instance, can come with greater safety and security risks. Airport checkpoints are a hassle, but what dangers might we face if we got rid of them?
In the same way, Discord is open and free, but just how safe is it? Below, we take a close look at what the app does to protect its customers and what hidden dangers might be lurking in the app itself. We can't make the decision for you, but we can provide enough information so you can decide for yourself whether Discord is right for you.
Most Popular Discord Servers
| | |
| --- | --- |
| Anime Soul Discord | 606,400 members |
| Chill Heaven | 518,277 members |
| Gartic | 497,119 members |
| Funime | 457,096 members |
| Jet's Dream World | 447,073 members |
Is Discord Safe?
The question of whether or not Discord is safe is a complicated one. In the plus column, the company provides users with a number of tools to help minimize the risks they face when using the app. Whether or not you use those tools appropriately, though, is really up to you. In addition, there are some risks you take no matter how careful you are with your privacy settings. In fact, Discord itself doesn't allow children under 13 on the app precisely because it can't guarantee users will be 100 percent secure.
The bottom line is: Discord can be safe, but only if you know how to take appropriate precautions.
What Does Discord Do to Keep You Safe?
To some extent, the structure of Discord itself is meant to keep users safe. In fact, that structure is one reason why many businesses have switched to Discord from services like Slack. Discord works through server communities. While there are some public servers on Discord dedicated to topics like video games, most servers are set up to be private. Users can only access these private forums through a direct invitation. In addition, there's no way to search through servers on Discord. This helps limit who can show up uninvited, even on public servers.
All servers have a moderator, though sometimes this is a bot. Theoretically, moderators can delete inappropriate content and, if necessary, ban users from a server.
Discord offers some further protections as well.
Two-Factor Authentication: To help prevent anyone from accessing your account without authorization, Discord uses two-factor authentication. You can set up your account to use either Google Authenticator or Authy. Every time you sign in, Discord will send an authentication to your mobile device which you enter along with your username and password to get access to your account.
Screening Settings: You can use Discord's privacy settings to limit who can send you friend requests and private messages. Essentially, you can filter out anyone you don't already know and trust.
Safe Direct Messaging: Though it isn't completely foolproof, Safe Direct Messaging uses a security bot to review all your incoming messages and eliminate any inappropriate content.
Link Filter: Like Safe Direct Messaging, the Link Filter can scan all of your direct messages for any suspicious links that might take you to fake sites and malware.
Enhanced Verification Level: This allows moderators to admit only those users who have a verified phone number into the server.
FYI: Two-factor authentication requires a factor other than a username and password in order to log in to an account. The second factor can be either something you know, something you have, or something you are.
Discord Dangers
Every website and app comes with some danger. That's the risk that comes with the freedom the internet provides us to connect instantaneously with others all around the globe. What are the specific dangers of using Discord?
Data Harvesting: Discord encourages moderators to develop useful widgets and bots through its Discord API (Application Programming Interface) with the goal of improving servers. However, though Discord prohibits it, some users have developed data harvesting widgets for collecting information about other users.
Malware: Bad actors can distribute malware on Discord through direct messages and even post dangerous links in server forums. The app relies on moderators and bots to delete such posts in servers, and it offers tools to screen private messages for malware. However, you must activate privacy settings to take advantage of these protections, and even then these tools are not 100 percent effective.
Online Predators: As with any messaging service, users are always vulnerable to predators whether they be sex traffickers or identity thieves. Obviously, you can take measures to protect yourself by turning on privacy filters and refusing to accept direct messages from strangers. However, these safety mechanisms require the individual themselves to take action. In other words, Discord cannot eliminate the threat, only offer tools to deal with it.
Definition: Malware is software meant to disrupt or damage computer systems. There are many types including viruses, ransomware, spyware, and adware.
Discord Privacy Policy
One of the most important dangers to any app user comes from the app itself. If companies collect your data and use it unscrupulously or fail to protect it, they can put your Personal Identifiable Information (PII) at risk.
Discord is free, and you don't have to give your name or phone number when you sign up for the service, just an email address. However, the company does track your IP address and keeps track of your in-app behaviors. It can also view your server posts and your direct messages, though it claims that for now it doesn't monitor voice or video messages. You can restrict the company's access to some of this data using privacy settings, but not all.
The good news is, while Discord does share this data with its partners, it doesn't sell data to any third parties. In addition, it hasn't to this point suffered any data breaches. However, no company is entirely immune to such breaches and the fact that Discord collects so much information puts its users at risk.
Your Role in Protecting Yourself
For the most part, your security when using Discord comes down to how you use it. You have to turn on privacy features. You have to screen your friend requests and messages. You have to use common sense. What else can you do to keep yourself safe on Discord?
Use a safe password: No matter how safe a website or app may be, it's easy for a hacker to gain access to your account if you use a weak password. If you have any doubts about your password, check out our guide to creating strong passwords and our free password strength checker.
Never share passwords with anyone: Of course, strong passwords won't help if you share them with others. You and only you should know your passwords.
Make use of two-factor authentication: Two-factor authentication makes it harder for hackers to access your account. In addition to a username and password, they need an additional piece of information that's only available to you. For two-factor authentication to work, though, you have to take the time to turn it on.
Install an antivirus for extra protection: The most common danger on Discord is malware. Discord itself has software that scans posts and messages for viruses and other sorts of nasty programs, but it isn't foolproof. A strong antivirus can provide you with additional protection from these dangers. We recommend TotalAV Antivirus or Kaspersky Antivirus. Norton, Surfshark, and McAfee offer great products as well.
Use a VPN: A Virtual Private Network, or VPN, routes your internet connection through a secure, encrypted tunnel and hides your actual IP address behind an anonymous one. The best VPNs can prevent anyone from tracking your movements on and off Discord.
Turn on safety features when available: Discord tools let you screen friend requests and messages. The company also offers software that can scan posts and messages for malware, suspicious links, and inappropriate content. As we mentioned above, though, these only work if you turn them on.
Be careful who you message and who you accept messages from: We tell our kids not to accept anything from strangers. Then we get online and chat with anyone and everyone. Don't trust anyone online you don't already know.
Keep your software up to date: If you want to take advantage of the most recent security technology from Discord, you have to update your software regularly.
Recap
Often the fun things in life come with a little risk. That's certainly true of Discord. The messaging service has become increasingly popular, both with businesses and individuals, because it provides a stable communication platform with fewer restrictions than other services. It can be dangerous, of course, as can any app. With a little common sense, though, you can keep yourself secure.
Use Discord's available tools like two-factor authentication and Safe Direct Messaging. Be on the alert for data harvesting bots. Install antivirus software and a reliable VPN. There's no reason you can't be safe on Discord, but ultimately, that safety is in your hands.
FAQs
Still have questions about whether or not Discord is safe? We've got even more answers below.