abode vs Scout Alarm
Scout and abode may be some of the newer home security companies on the market, but they both impress, especially in terms of smart home integrations.

Best Customer Support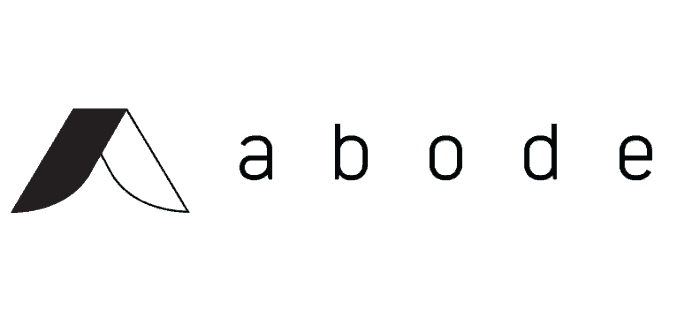 Flexible monitoring options
All-in-one CUE home automation
Extensive equipment offerings
Best Cellular Backup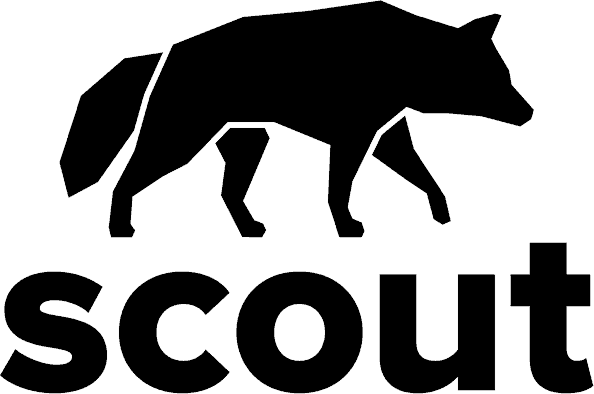 No long-term contracts
Award-winning monitoring
60-day money-back guarantee
If ever there was a millennial security company, it's abode or Scout. Both companies disrupt traditional security companies, allowing their customers flexibility, affordability, and customizations.
Ironically, abode was started by a former ADT executive in 2014. He wanted to make a security system that was both simple and convenient, giving customers the power to control their smart homes and security systems. And the best part? Abode is much cheaper than the prices of ADT.
Scout, on the other hand, was started when the soon-to-be founder couldn't find a security system that was both modern and affordable. These shortcomings, he reasoned, were the reason that 83% of Americans don't have a security system. Since 2013, Scout has sold over $500,000 worth of security systems. Not bad for what started from an independent crowdfunding campaign, right?
In this comparison, I'll compare abode's Essentials Starter Kit to a customized kit that I built from Scout. I'll be discussing the systems' key similarities, differences, system components, professional monitoring, customer support, and mobile apps. Let's jump in!
Key Similarities
First, let's talk about what abode and Scout have in common to ensure you're in the right playing field.
Self-monitoring: Both abode and Scout allow you to monitor your own system, but there are professional monitoring options, too.
Contracting: Neither company forces you into any long-term contracts, offering flexible month-to-month options without cancellation fees.
DIY installation: You'll install your abode or Scout systems all by yourself.
Smart platform integration: Both companies integrate with Google Home, Amazon Alexa, Yale, and Kwikset locks, Nest, LIFX, and Philips Hue light bulbs, among others. However, after a recent update, only abode works with Apple HomeKit.
Key Differences
The systems' differences are ultimately what's going to influence your buying decision. How do abode and Scout differ?
Customer support: While abode's customer support services differ based on your monthly subscription, Scout takes a more traditional approach, offering tutorials, phone support, and email support to everyone.
App ratings: iPhone users prefer the Scout app, while Android users prefer the abode app.
Return policy: Scout gives you 60 days after your purchase to return your system for a full refund, while abode makes you pay shipping costs plus a 20% restocking fee.
abode vs. Scout System Components
| Feature | abode | Scout |
| --- | --- | --- |
| Gateway/Hub | Yes | Yes |
| Door/Window Sensor | Yes | Yes |
| Motion Sensor | Yes | Yes |
| Glassbreak Sensor | No | Yes |
| Key Fob Sensor | Yes | No |
| Door Panel | No | Yes |
| Door Lock | No | Yes |
| Indoor Camera | Yes | Yes |
I ordered the Essentials Starter Kit from abode, plus the abode Cam, and I created a customized package from Scout. First of all, let me just say how much I love both of these companies' websites. Unlike older security companies, abode and Scout actually make it easy for you to get information about their products without being funneled to an aggressive sales team like Vivint. But that's a rant for another day!
Both of the systems that I bought include a gateway/hub, entry sensors, and motion sensors. The abode Starter Kit also comes with a key fob, while I added a glass break sensor, door panel, door lock, and indoor camera to my Scout kit.
Installing abode and Scout
Since both companies offer DIY installation, I want to make sure it's easy and convenient. Let's take a closer look.
Installing abode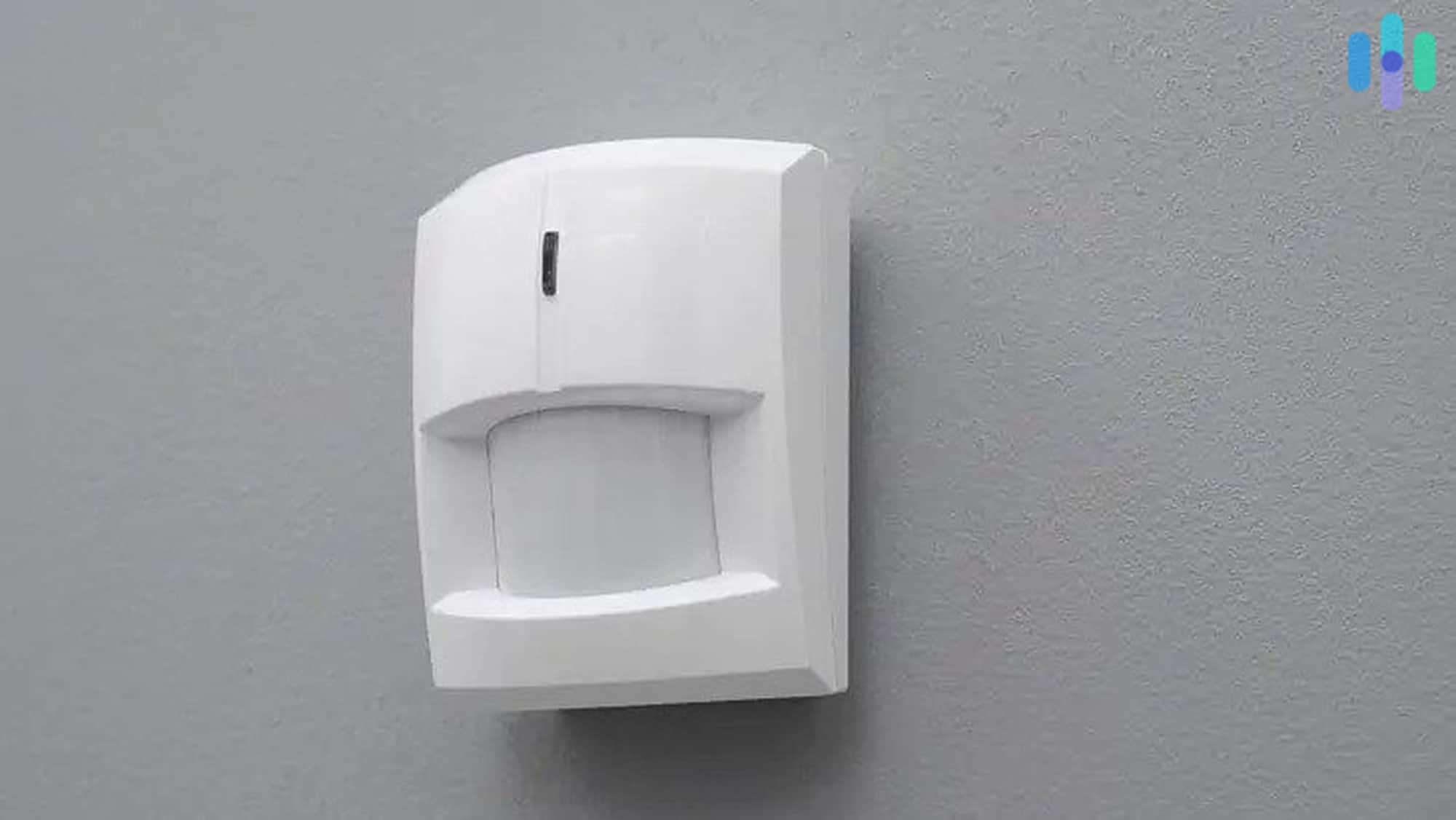 Installing abode was pretty simple, as it has a few system components. You can follow step-by-step instructions either on the web or mobile app. I started with the Gateway, plugging it into power and ethernet adapters. Next, I installed the entry sensors and motion detector, which were peel-and-stick (the easiest installation method, in my opinion). Finally, I installed the camera, which was much easier on the web app. All I had to do was plug in the ethernet adapter and type in our Wi-Fi password on the web app.
Installing Scout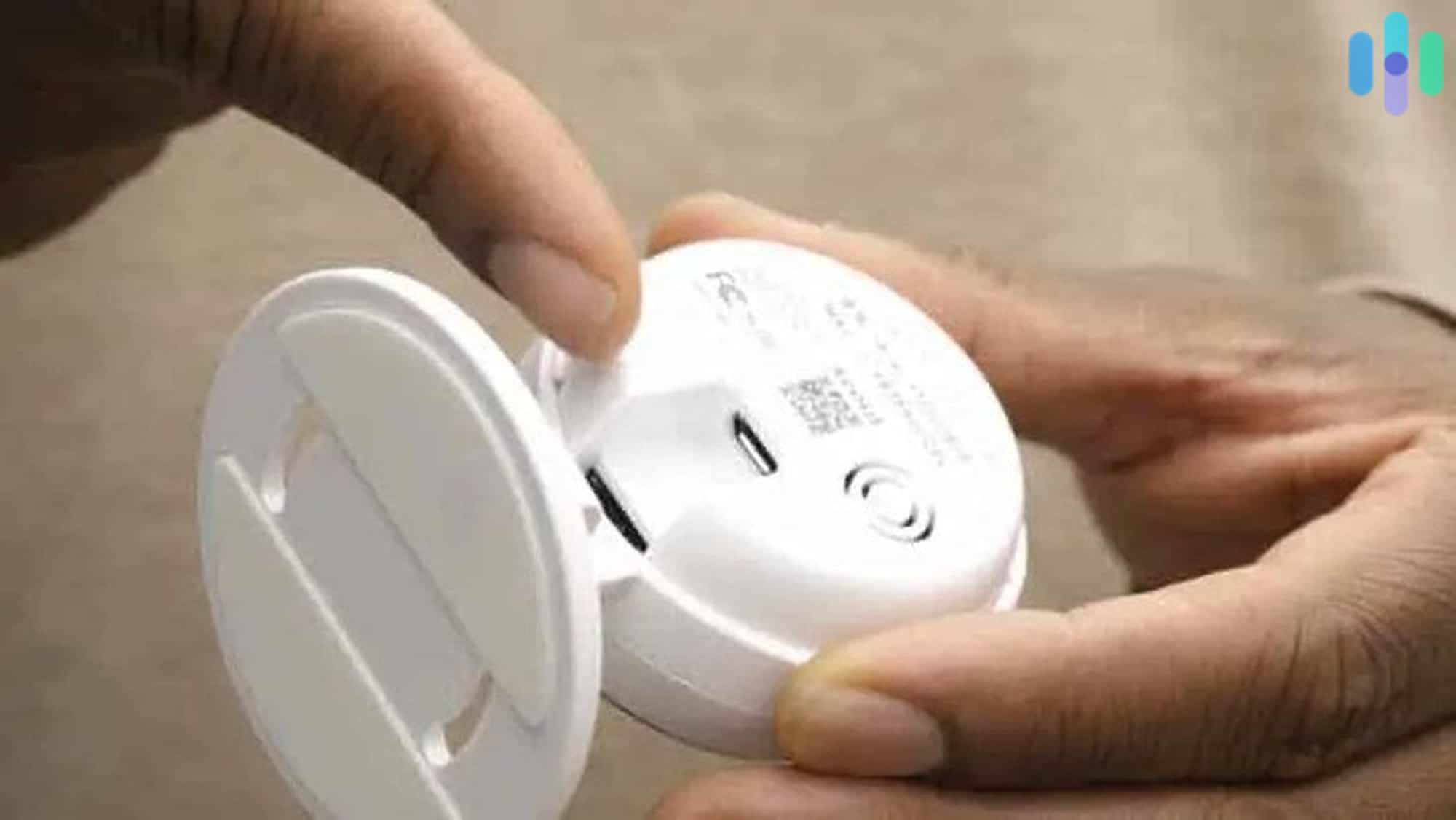 My number one piece of advice when installing the Scout Alarm system? Do everything one at a time. After I pulled the battery strips off before I should, everything turned into minor chaos.
Let's start with the Hub, your system's command center. It requires both a power adapter and an ethernet cable, which is a bit unusual. The Hub, door panel, access sensors, and motion sensors all require setup through the app. After that's done, just peel and stick the panel and sensors on the wall, doors, or windows. Scout guides you through a motion sensor test, which I like because it ensures that the system's components actually work.
Okay, that part wasn't too bad, but let me tell you about the camera. First of all, and I'll admit to not being the most dextrous person around, I had a lot of trouble physically connecting the camera to its power adapter. Then, when I tried to sync the camera with the rest of the system, I realized I had to pay for professional monitoring, which was not made clear to me even with my hours of research— annoying, for sure. Finally, I accidentally put a space in my password, which led to me having to reset the camera multiple times. All in all, the process took way longer than I wanted, so installation is definitely a weakness of Scout Alarm.
Top System for Installation
Overall, the abode system was a lot easier to install than the Scout system from start to finish. This one's a no-brainer!
Professional Monitoring with abode and Scout
As I said earlier, neither abode nor Scout requires that you do professional monitoring. You're free to self-monitor through your app. Keep in mind that to use your camera at all and receive cellular backup and notifications, you'll pay $9.99 a month with Scout even if you self-monitor. However, I recommend that you do 24/7 professional monitoring, and here's why: unless you're an agoraphobe, you're not always available to deal with home security issues. You have places to go, people to see. That's the beauty of professional monitoring— the monitoring professionals can deal with emergencies for you. It's especially useful if you're on vacation, a great time to get robbed, or simply unavailable for whatever reason.
abode and Scout Monitoring Options
| | abode Basic Plan | abode Standard Plan | abode Pro Plan | Scout Always On Plan | Scout Always On+ Plan |
| --- | --- | --- | --- | --- | --- |
| 24/7 Professional monitoring | N/A | N/A | Yes | N/A | Yes |
| Timeline and media storage (in days) | 0 | 7 | 30 | 14 | 14 |
| Cellular Backup | N/A | N/A | Yes | Yes | Yes |
| Monthly price per camera for cloud storage | $0 | Included | Included | $2.99 | free for first camera then $2.99 |
| Monthly Price of plan | $0 | $6 | $20 | $9.99 | $19.99 |
| Yearly Price of Plan | $0 | $60 | $100 | $107 | $215 |
As you can see, abode offers three plans- Basic, which means self-monitoring, Standard, which gives your system cellular backup so it can contact you during internet outages, but is still self-monitored, and Pro, the only option with 24/7 professional monitoring and cellular backup.
All abode plans allow you to create 100 CUE home automations, meaning you can have connected devices trigger actions in one another. In my home, I have the lights automatically turn on whenever my system disarms. All abode plans allow you to connect to up to 160 local devices and use IFTTT channels. Clearly, you have a lot of options in terms of customizing your smart home and its security. Please note that abode's customer support features also differ based on what plan you choose. I'll speak more about that below.
Unfortunately, only abode's Pro plan has cellular backup, which ensures that your system will stay on even if your power goes out. I recommend doing at least the Pro plan, as you don't want your home's security to be dependent on your neighborhood's power.
If you want professional monitoring through Scout, you'll need to choose the Always On+ plan. Both paid plans include cellular and battery backup as well as SMS and email alerts.
abode and Scout Contracts
One of the greatest things about abode and Scout is their flexibility. Neither company makes you pay cancellation fees, even if you already paid for a month or year's worth of service. Scout will even give you a pro-rated refund!
abode and Scout Moving Policies
As abode and Scout feature DIY installation, you can simply pick up your system, move it to your new home, and reinstall it- no fees required.
Top System for Monitoring
Since a recent price change from abode, their professional monitoring now costs $20 monthly, the same price as Scout. However, abode wins by a hair for including storage in that cost.
Customer Support with abode and Scout
abode
Scout
Feature
Basic
Connect
Secure
Always On
Always On+
Customer Support Via E-mail and Support Site
Yes
Yes
Yes
Yes
Yes
Customer Support via phone
No
Yes
Yes
Yes
Yes
Premium Phone Support
No
No
Yes
N/A
N/A
Amazon Rating
4.7
3.5
Google Rating
N/A
5
Better Business Bureau Overall Rating
C-
N/A
Better Business Bureau Customer Rating
N/A
N/A
Monthly Price of Plan
$0
$10
$30
$9.99
$19.99
Yearly Price of Plan
$0
$96
$240
$107
$215
Savings with Yearly Plan
$0
$24
$120
$12.88
$24.88
Good customer support is especially important when it comes to your home's security. If a sensor isn't connecting with your base station or your camera's not picking up motion, that's a problem you're going to need to be solved ASAP. Let's talk about how abode and Scout compare in both the features and the qualities of their customer support.
Most security companies (and companies in general) offer all of their customer support features to all of their customers. If you go with Scout, regardless of your plan, you'll be able to access customer support via email, their website, and phone. In contrast, abode separates its customer support features based on what plan you choose. With the Basic Plan, you will only contact support via email and the website. After you email, however, you might get a callback from abode The Connect and Secure Plans both allow you to contact customer support by phone directly, but the Secure Plan gives you premium phone support, meaning that your calls will be prioritized. I have to say that I'm a little disappointed that you have to pay a minimum of $10 a month just to call abode's customer support team directly, as this is typically a given.
Now let's talk customer reviews. Since abode and Scout are newer companies, they don't have as many customer ratings as I would like. For example, abode only has one customer complaint and no customer reviews from the Better Business Bureau, and all of Scout's Google reviews were just star ratings with no additional comments. As a consequence, I'm focusing on the companies' respective Amazon ratings.
Scout's reviews were pretty mixed. While some people said the customer support was fantastic, an equal amount had technical issues that customer support wasn't able to fix. In contrast, people absolutely loved abode on Amazon, with a 4.7 rating on their Essentials Starter Kit. Many customers praised the prompt responses to their inquiries, be them by phone or email. That's good to hear, as I was a bit concerned that those without a top-tier membership would fall by the wayside.
Top System for Customer Support
This battle was another tough one, as both companies had mixed reviews, but I am going to give the crown to abode for their customer support. Ignoring the one ignored customer complaint on the BBB, a 4.7 out of five stars on Amazon is hard to come by, and I am glad to see how responsive the customer support team is.
The abode and Scout Apps
To end our comparison, we'll talk apps. Whether you choose to monitor your own system or get professional monitoring, you want an app that's straightforward, well-designed, and incredibly useful. Which company has the better app, abode or Scout?
The abode App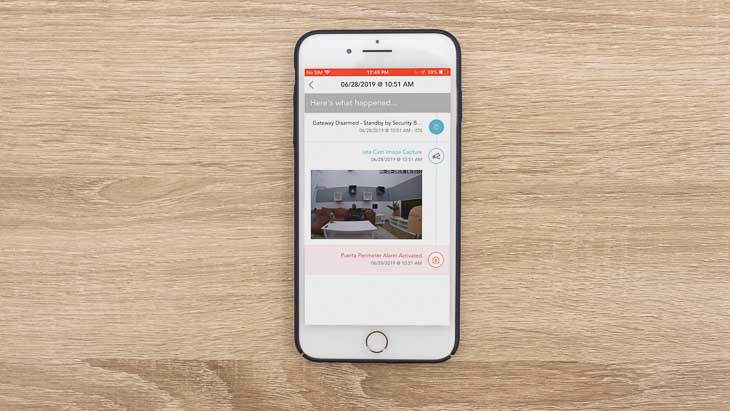 On the abode app, you'll be able to arm or disarm your system, livestream footage, receive notifications, and control connected devices. It's here that you'll set up your CUE home automation, and you can even link your phone to your security system so your system automatically arms or disarms based on your location.
While Android users gave the abode app a rating of 4.2, iPhone users were less happy, giving the app only 3.1 stars.
"The app is lackluster and some functions can only be done through the web portal. In addition, some of these functions (like managing groups) don't always work well on mobile…For such a beautiful and modern system, the app doesn't quite meet the high standard the security system has set,"
an iPhone user wrote in a four-star review. Clearly, the abode app works better on Android than it does on iPhones.
The Scout App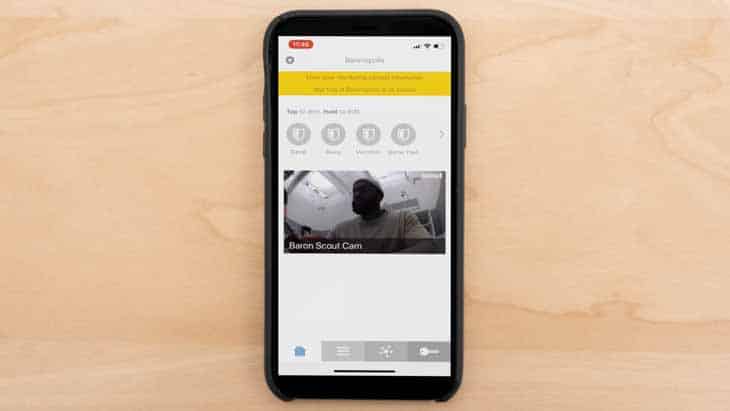 Scout's app allows you to arm or disarm your system, livestream your camera footage, review event history, and control all of your connected devices. The app received mediocre ratings on both the Google Play and Apple store of 3.6 and 3.3 respectively. Like the abode app, the Scout app is better for Android users, although neither side was thrilled. Many people said that, due to a recent update, the app crashed constantly and gave them a lot of false notifications, which is not ideal.
Top System App
Without a doubt, abode has a better app than Scout. Not only does it have more features, but customers were more satisfied with it, the ultimate sign of a good app.
Recap of abode and Scout
With options to self-monitor, flexible contracting, and DIY installation, abode and Scout certainly have a lot in common. Overall, however, I would go with abode over Scout. Especially since they've lowered their prices, they're the obvious choice, with better customer support, installation, and app compared to Scout. Reading the customer reviews, I can tell that abode customers were much happier with their security systems than Scout customers.
If you're still on the fence, I'll break it down for you.
Want to learn more? Check out our review of the Scout Alarm Security System.
Still have questions or comments? Let us know! We look forward to hearing from you.
If neither system sounds like the one for you, read about the best home security systems, which explains the top systems we recommend based on our research.
FAQs
We're not done just yet. We've put together a list of your most frequently asked questions about abode and Scout Alarm, along with our answers. Read on to learn more.