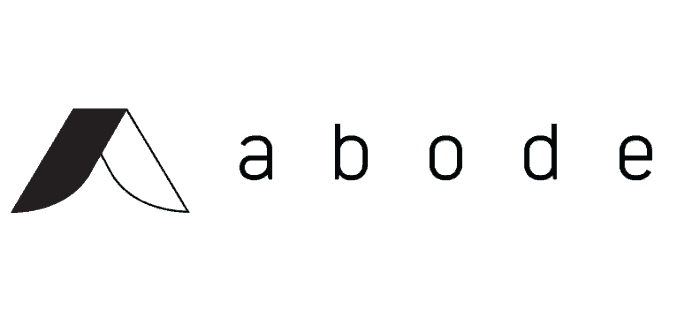 abode Black Friday & Cyber Monday Deals
Flexible monitoring options
All-in-one CUE home automation
Extensive equipment offerings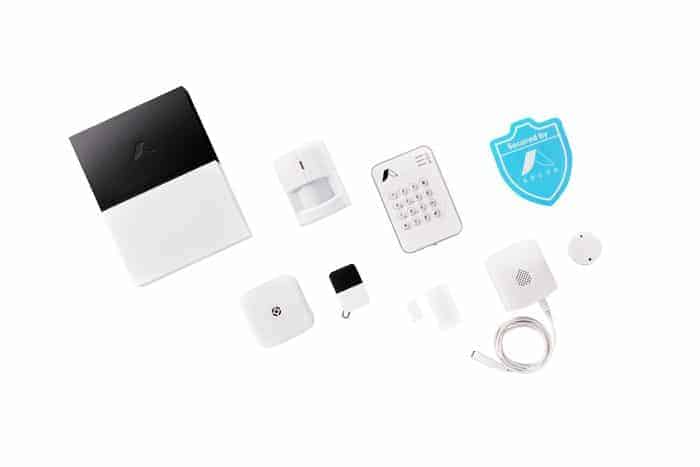 Abode is one of the better home security companies that has popped up the past few years, offering affordable packages with or without monthly contracts. So far, every year it has offered great deals on Black Friday and has run them through Cyber Monday, so if you want to save on an already budget-friendly home security system, join us as we give you a rundown.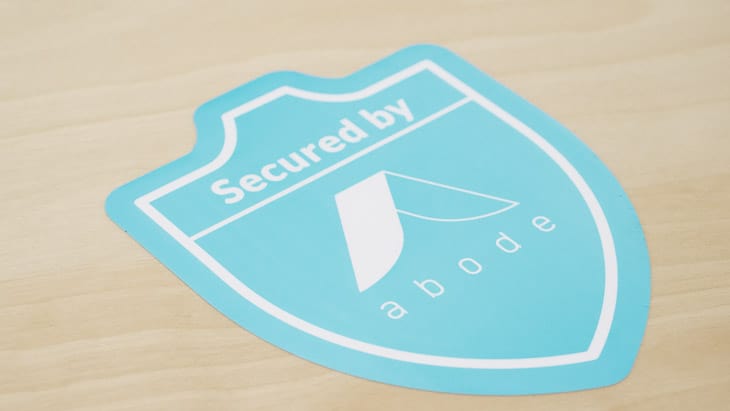 Black Friday Deals
Currently, abode is not yet advertising its Black Friday deals for 2020. However, looking at how it's handled its promotions the past few years, we predict that you may want to sit tight until after the turkey's been eaten before ordering the iota or any other abode products (which you can read about in our abode security review). In 2018, the company waited until mid-November to announce1 its Black Friday deals, but discounts were hefty, ranging from $60 off from the basic iota package to as much as $250 off2 more advanced plans. Discounts seem to run from 20 percent to 45 percent, so that's some major savings to look forward to, and they will likely run through until Cyber Monday, too.
Abode Features and Options
So, what bang are you getting for your buck? We like the abode home security system because it is highly modular, meaning you can switch parts in and out. It also means you can tailor your security setup to your budget, which, if combined with Black Friday deals, can save you a ton of money. To know exactly how much, check out our article on abode pricing.
Iota All-In-One Security Kit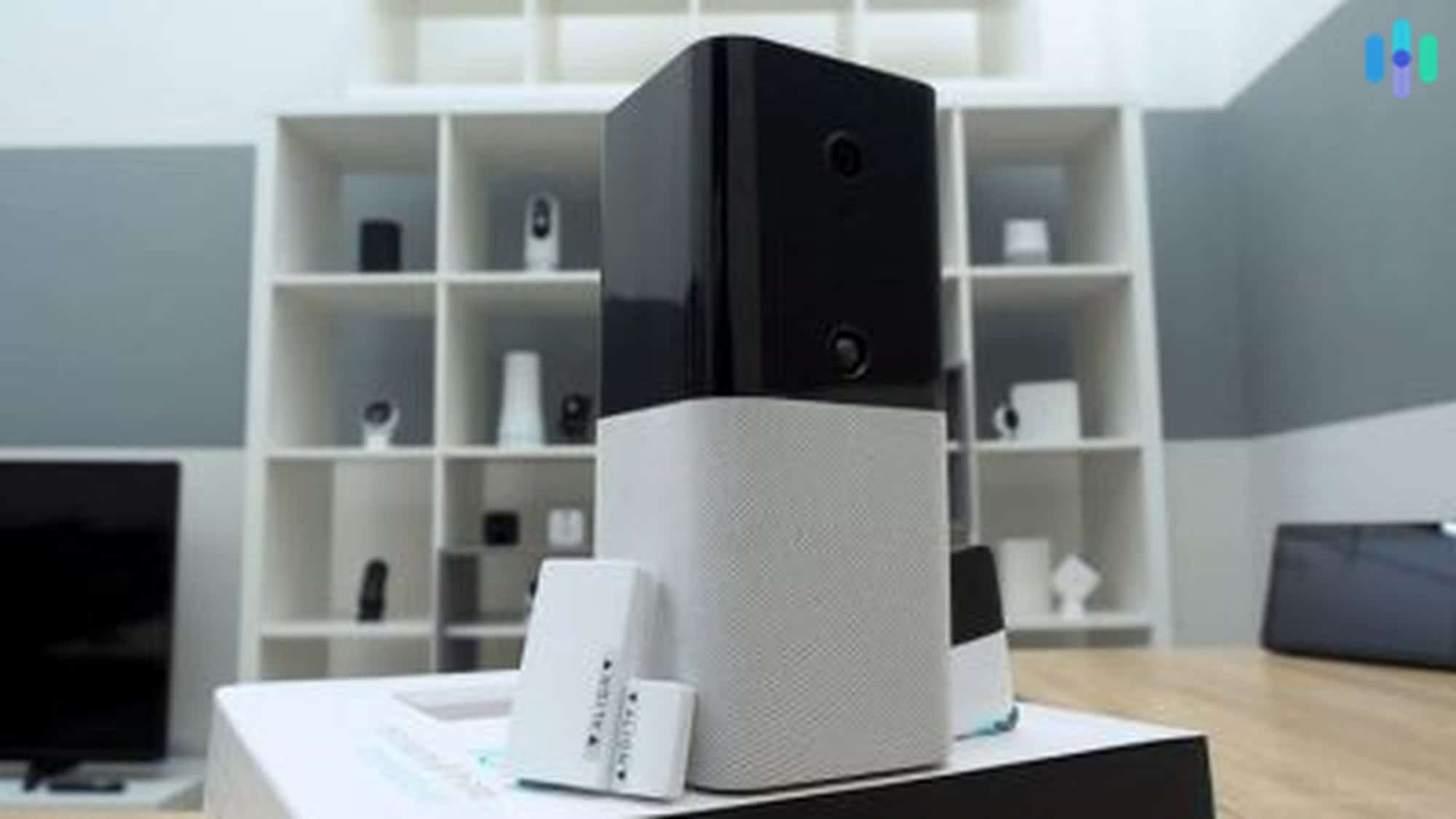 The centerpiece for most abode setups is the iota, which functions as the gateway, central control unit, camera and motion sensor in one. It offers clear picture and sound, with the ability to not just hear but speak as well, great for playing pranks on family members as well as warning intruders they're on camera. The entire system is armed and disarmed with a sleek-looking key fob, which was highly responsive when we tested it.
You can get started with the iota with the iota Security kit, which costs $329 normally (though it may be as much as 50 percent off come Black Friday) and comes with the main gateway, the key fob, and a mini door/window sensor. If that sounds good but a little minimalist, there are plenty of options to add all kinds of gadgets, but more on that later.
Smart Security Kit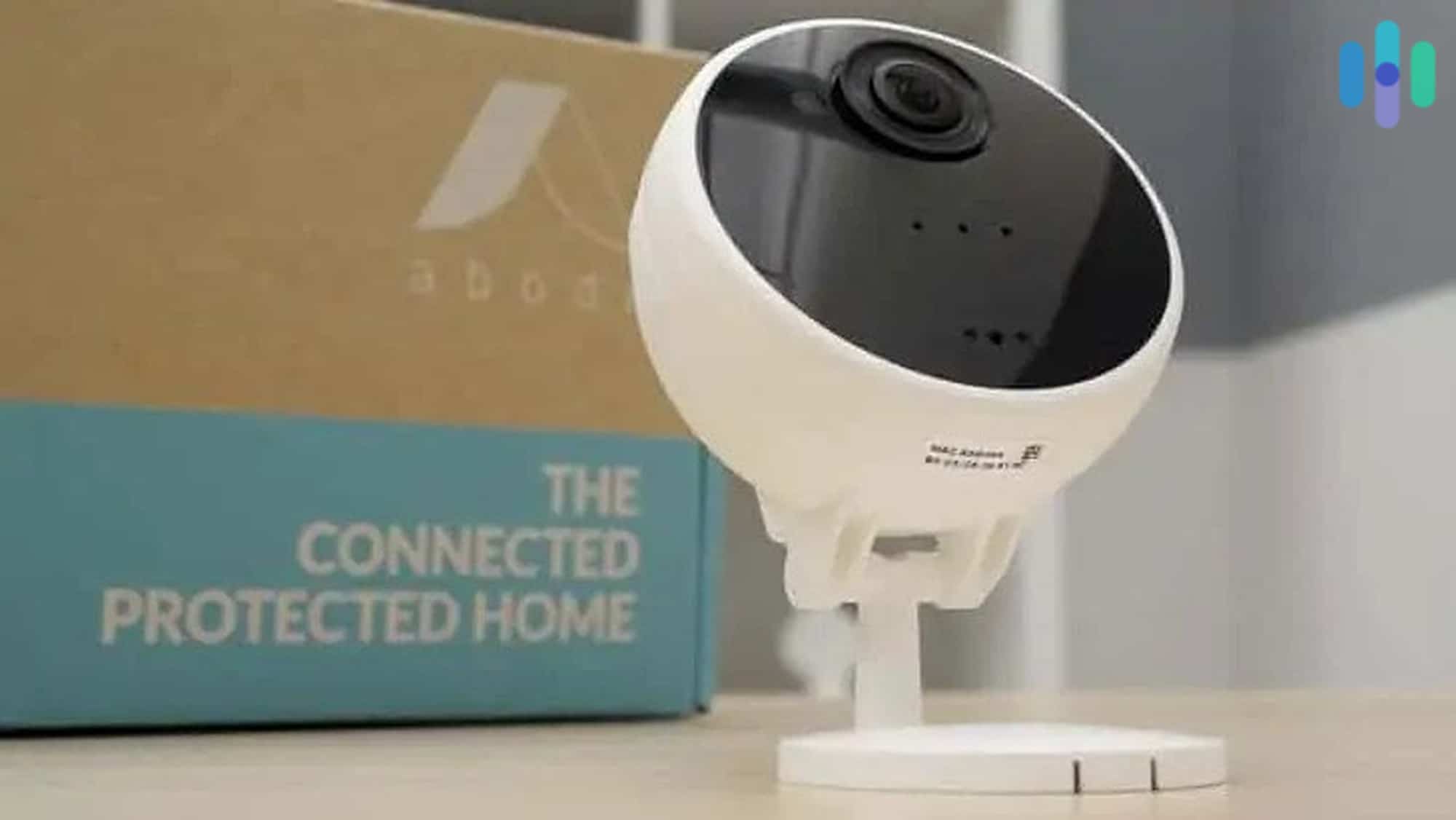 For those that think the iota is a bit too high-tech, there's also the Smart Security Kit, which comes with the mini door-window sensor, a regular motion sensor, and a gateway without a camera. There's also the key fob to control it all. It's $229 normally, but we feel that the extra $100 for the iota is a good investment.
Other abode Packages
Besides these Starter Kits, abode also offers four more advanced ones, two centered around the iota and two not. In all cases, they're cheaper than getting a Starter Kit and then the separate components, so let's check them out.
Iota Kit Middle
The next step up for the iota is the Middle kit, which comes with the iota and the key fob, as well as three mini sensors for doors and windows. This kit is $430 but saw some massive reductions during the past Black Friday sales, so expect as much as $100 off for this year.
Iota Kit Elite
The last step for the iota is the Elite, which comes with everything from Middle, but adds an extra motion sensor and has four mini door/window sensors rather than three. This one has seen the biggest reduction in price the past few years during Black Friday, going from $502 to as little as $320. It's a great deal at any price, though.
Smart Security Middle
If you want packages with the iota, you have two great options, too. First up is Smart Security Middle, which comes with the gateway of the Starter Kit, a keypad, a key fob, one motion sensor and three mini door-window sensors. You also get a sticker you can put on a door and window to scare away would-be intruders. All this will set you back $380 normally, but discounts may be pretty big on Black Friday.
Smart Security Kit Elite
The upgrade to the Smart Security Middle plan is also called Elite and is much the same, except it comes with four mini sensors for doors or windows. It comes in at $402, but again, we expect major savings over the holiday weekend.
Our Advice: If you have four spots you need to secure with door/window sensors, spring for the Elite pack as it gets you a sensor which is $38 normally for about 20 bucks.
abode Add-On Devices
With all the kits out of the way, let's take a look at all the components you can add to abode systems. There's a ton of them, so we've put them all together in the table below.
| Equipment | Price |
| --- | --- |
| Mini Door/Window Sensor | $38 |
| Recessed Door/Window Sensor | $42 |
| Slim trip Sensor | $42 |
| Vibration Glass Break Sensor | $50 |
| Acoustic Glass Break Sensor | $59 |
| abode Cam | $150 (not available for discounts) |
| Wide Angle Motion Camera | $115 |
| Motion Sensor | $55 |
| Multi-Sensor | $60 |
| Outdoor Smart Camera | $229 |
| Keypad 2.0 | $89 |
| Key Fob | $30 |
| Water Leak Sensor | $69 |
| Smoke Alarm Monitor | $58 |
| Indoor Siren | $59 |
| Outdoor Siren | $99 |
| System Status Indicator | $39 |
| Panic Button | $35 |
| Smart Home Power Switch | $49 |
| Yard Sign with Light | $25 |
| Sticker (either forward or backward facing) | $2 |
All these are full prices, and we expect drastic changes come Black Friday. Especially pricier items should see significant discounts.
Tip: A smoke alarm monitor monitors the smoke alarm and doesn't detect smoke itself! Please make sure to have a separate smoke alarm to keep you and your family safe.
Conclusion
As you can see, abode offers anything and everything you may need to secure your home and all the above integrates very well with the gateway from the Smart kits as well as the iota. Generally speaking, we'd recommend the multi-sensor for people living in a home with a yard as it works in all weather conditions, while apartment dwellers like ourselves will probably feel much safer with a sensor that detects whether glass has been broken. Black Friday and Cyber Monday are going to be great days for people looking to buy home security systems on the cheap, so keep an eye on our site in the weeks ahead for the best deals.