The Top 3 Online Predator Hunting Grounds
Are your kids swimming in dangerous waters?
Madi is a seven-year-old who, like many kids her age, enjoyed using the hottest smartphone apps. At the time, Musical.ly was all the hype.
She didn't have her own smartphone, so she used her parents' phones to make goofy duet videos with her cousins. It was all pretty innocent until one day, Madi received a message from Jessy, who claimed to be nine years old. "A new friend!" Madi thought.
Moments later, Jessy asked Madi to send a photo, to which Madi complied. It didn't end there, though. Jessy asked for more pictures of Madi, this time with her clothes off.
Madi's father, Brad, posted the entire conversation on Facebook.1 Fortunately, Madi was smart enough to decline Jessy's request — or rather the request of the online predator pretending to be Jessy. Instead, she reported it to her parents, who then posted on Facebook to raise awareness after contacting police.
What happened to Madi is not a rare occurrence. Online predators lurk on apps and websites looking for their next victims, and the FBI warns that there could be as many as half a million online predators right now.2 As parents, it's our job to maintain our children's online safety and part of that is keeping our children safe from online predators. To do that, we need to know where these online predators like to hunt.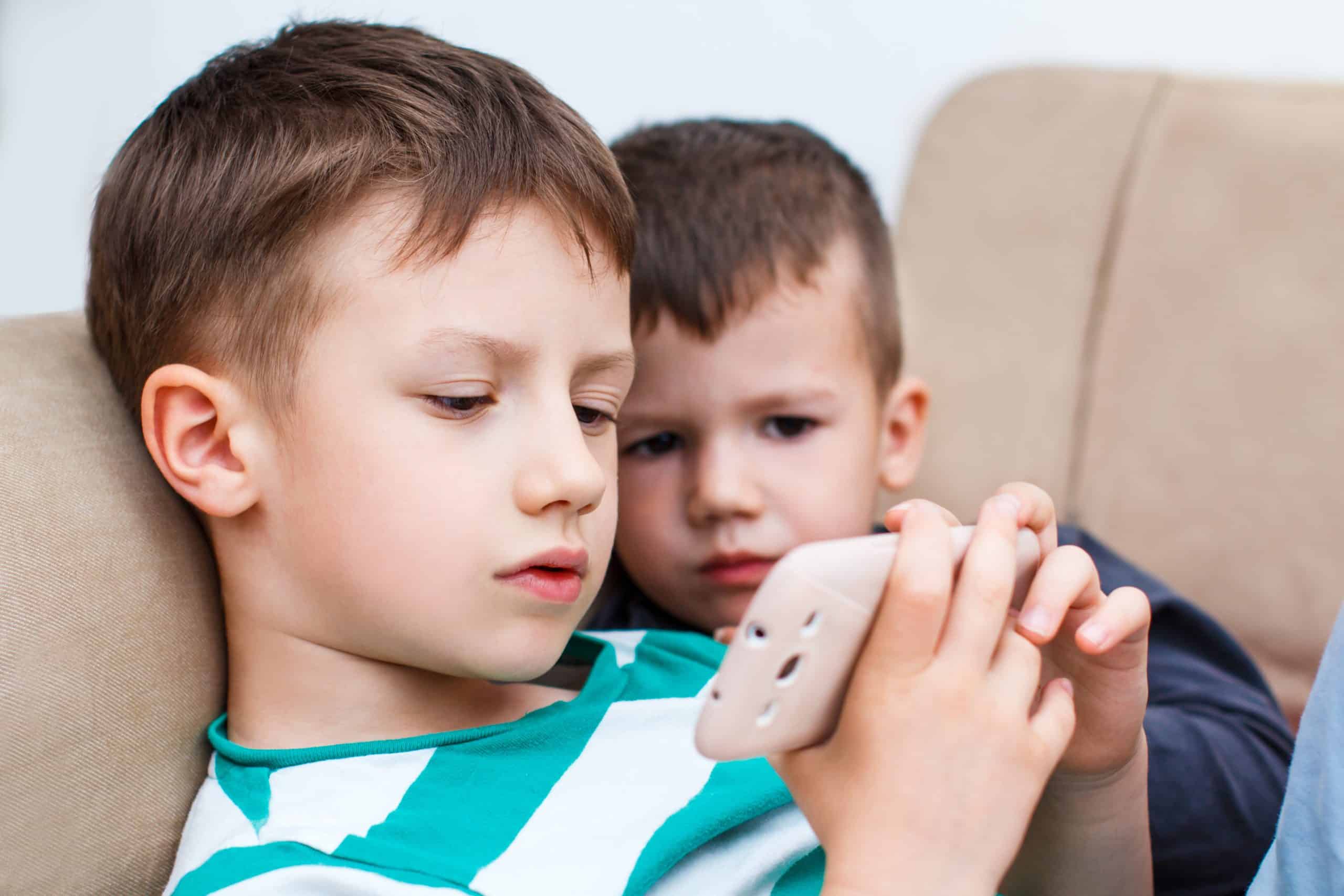 From Mainstream to More Obscure Social Media Sites
Madi's story gives us insight on where we should look first: Social media websites. As much good it has brought to our lives, social media can harbor a lot of bad things, from hacking to cyberbullying to online abuse.
Online Predators on Mainstream Social Media
Unlike the predator who targeted Madi, most online predators don't reveal their true intentions immediately. They will stalk their victims, get to know them, establish a relationship, and earn their trust. Only after they have done those things will they try to cross the line.
Unfortunately, social media websites give predators the avenues to target victims. It's so easy to stalk and contact someone on social media, especially if their privacy settings are not set up properly.
That said, Facebook, Instagram, TikTok, and other mainstream social media platforms have taken steps to protect their users, especially minors, from predatory behavior. They've made it easier for parents to set up barriers that would prevent strangers from, let's say, commenting on their children's posts, adding them as friends, or sending them messages. If your teenager is on any social media platform, we suggest you look into these privacy settings and set them up for your child's account.
Expert Tip: Is TikTok safe? Find out how safe TikTok is for your kids and their privacy, and learn how you can make it safer to use.
The Growing Predator Problem on Obscure Social Media Platforms
Because of the tightening policies of mainstream social media platforms, online predators are migrating to more obscure social media sites — those that are not as popular as Facebook or TikTok, but are also frequented by teenagers and kids.
Like, for example, platforms that are TikTok alternatives but, up until recently, didn't offer any option for parental controls or making accounts private. As a result, online predators have used the platform to not only communicate and groom minors, but solicit inappropriate photos and videos.
Another example is Discord, a chat website open for anyone over the age of 13, although without a true age vetting process, virtually anyone can join the platform. It's a favorite hangout among online predators and there have been many reported cases of abuse that stemmed from abusers contacting the victims through this site. In one extreme case, two teenage boys were found in a trafficking ring where they were used as sex slaves by the suspects who initially used Discord to make contact.
What makes it difficult to monitor these obscure social media sites is the fact that they may be flying under our radars. We all know to watch out for sites like Facebook and Twitter, but it's easy to miss apps and platforms that we are unfamiliar with. Here are a few other examples of obscure social media apps we should watch out for:
Kik
Telegram
BIGO Live
IMVU
Marco Polo
Online Predators Hiding in Video Games
Predators like to hunt where the "prey" is, and next to social media websites, teens and children spend most of their time playing games.
Now, if you're a parent who grew up playing video games yourself, it's important to note that video games nowadays are very different from the ones we grew up playing. They have added a social aspect to their platforms, allowing users to communicate with other players.
Many online games have a worldwide chat feature, or even a virtual lobby where players' avatars can interface with each other.
It's precisely that social aspect that online predators exploit. It's very common for players within these gaming communities to exchange information. There's even a not-so-secret code if you want to ask someone's age, gender, and location; just type "ASL" (short for age, sex, location). That's usually how online predators find their targets.
Sextortion is often the end-goal. Online predators will solicit inappropriate photos or chat inappropriately, often using virtual game currencies and items to entice their victims. It's the online equivalent of luring kids with candy.
If that doesn't work, they'll manipulate ("Nothing to worry about, all the kids are doing it"). Or they'll scare their victim into giving them what they want ("I know your location. I'll tell on you if you don't do it").
The worst part is, a lot of parents are unaware that online games, even child-themed ones, can be used for such sinister purposes. As a result, they don't monitor their children as much during their playing time.
Did You Know: Roblox has one of the largest online gaming communities, and many of its users are kids and teens. Is Roblox safe for kids? Find out before letting your child play this online game, and check out these Roblox dangers and safety tips every parent should know.
Live Broadcasts: Like Shooting Fish in a Barrel
At the height of the pandemic, a new form of social media rapidly increased in popularity: livestreams. People, especially teenagers, flocked to livestreaming sites, like the Amazon-owned Twitch, to watch others broadcast themselves playing video games, performing, or doing virtually anything.
Besides watching live broadcasts, users of these streaming sites can also create their own streams and make money through subscriptions and virtual goods from viewers.
Anyone above the age of 13 can broadcast on Twitch, and because there's a possibility of making money through it, there have been a lot of teenage streamers on the platform. Even kids under 13 have reportedly been spotted using the platform because, again, a lot of websites don't really have a reliable age-vetting process.
That's where the problem starts. Online predators have found a way to weed through thousands of livestreams to find those they can potentially target. As explained in a September 2022 article by Bloomberg, 3 online predators look for channels of minors with very few viewers and then entice them into doing things in exchange for virtual goods.
Online predators may "dare" their victims to do seemingly innocent things, like dance to TikTok trends, while others may be more straightforward and directly ask their victims to perform lewd or inappropriate acts.
It's not that Twitch — or any other livestreaming site, for that matter — is being light and loose when it comes to sexual exploitation of kids. Thousands of livestreams broadcast at any given time, and it's difficult for their moderators to monitor all those streams in real time. So unless they increase the minimum age limit of who's allowed to stream, online predators will likely remain a problem for them. The best we can do as parents is to not let our kids broadcast themselves to strangers in the first place.
Protecting Our Kids Against Online Predators
How many times have we seen nature documentaries portray a mother gazelle protecting her young from a predator, only to perish herself in the process? In nature, prey species are often powerless against predators, but the reverse is true when it comes to parents and online predators.
We as parents are not powerless; in fact, a mere mention of us by our kids can make online predators scram. That being said, we shouldn't wait until a predator gets access to our kids and teenagers before taking action. As they say, an ounce of prevention is worth a pound of cure.
So, how can we protect our kids online? We'll share with you a few tips.
Stay informed. To protect our kids, it's important that we know where and how online predators target children.
There are things to consider before entrusting your kid with a smartphone. Talk to them about internet safety, online scams, and other online dangers before giving in to their request for a new iPhone.
Set parental controls and monitor their online use. It's not about having control over your kids; it's about keeping them safe.
Instill in them the idea of "stranger danger" and how it applies online. We teach our kids that it isn't safe to talk to strangers on the street. Strangers online aren't any different.
Set an example. Kids do what they see, and if they see you accepting friend requests from strangers, they'll likely think it's okay to do the same.
The Bottom Line on Online Predators
There are things we can't control, and things we can. We can't control the fact that online predators exist, or that they'll likely exist for as long as there's the internet. We can, however, control how we protect our kids from them. Don't let the sleazeball online predators outsmart you. Instead, take the necessary precautions to give your children a fighting chance.