5 Minecraft Safety Tips Every Parent Should Know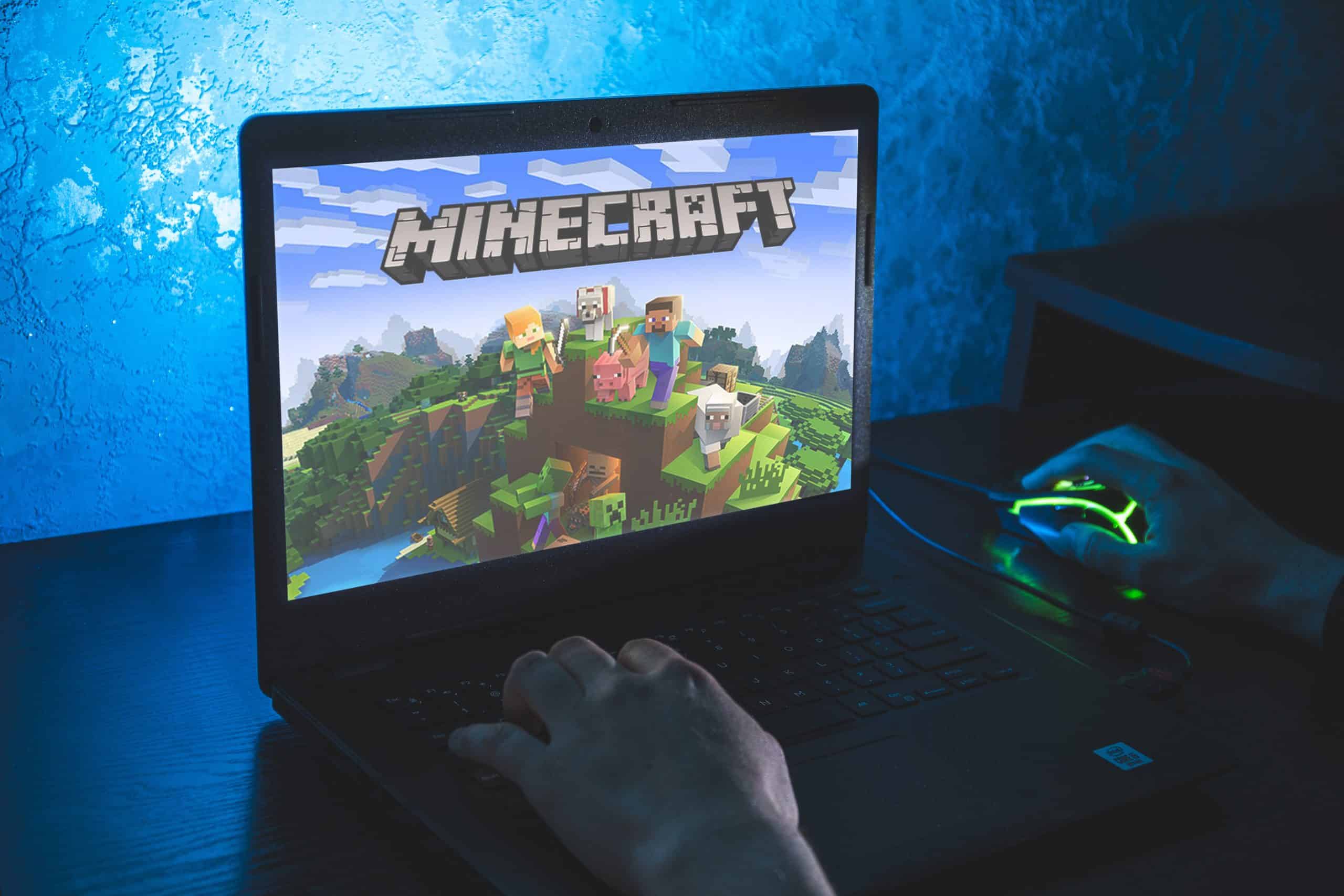 Released in 2011 by Swedish game maker Mojang Studios, Minecraft has grown into one of the best-selling video games of all time. Kids love the game's open-ended play, the social interaction among players, and both its creative and adventuring aspects. Many parents appreciate its educational value, since it fosters problem-solving, spatial reasoning, imagination, and more. Some teachers even use it in the classroom.
Like any other video game, however, Minecraft poses a few risks that parents need to bear in mind. To avoid hovering every time your children sit down to play, get smart about how Minecraft works and put some safety measures in place. (You'll be happy to know Minecraft has added features over the years to make it easier for parents!)
With the right measures in place, kids can enjoy a game with both entertainment and educational value — and parents may even discover they want to join in.
How Does Minecraft Work?
Before diving into safety tips, let's begin with a brief tutorial on what Minecraft is all about.
Minecraft is a sandbox game, which means players do not work toward fixed goals but instead have endless opportunities to explore, build, and interact with a virtual 3D environment. Players begin by creating a world and naming it, and then wandering and building at their own pace.
The game, which can be played individually or with others, offers three modes: adventure, creative, and survival. Each mode has four levels of difficulty.
Now that we have covered the basics, read on to learn about the risks involved with playing Minecraft, and some tips for mitigating them.
Did You Know: Minecraft has accumulated 141 million players worldwide1.
1. Protect Your Children's Personal Information
The easiest way to keep your children's personal information safe is to use Minecraft as a single-player game, especially when your children are young and just getting started. They may want to play with friends online as time goes by, which is when you will need to adjust privacy settings.
Minecraft has taken some steps to ensure the privacy of every player. The only way to play Minecraft online with multiple players is through the Xbox network (formerly called Xbox Live), an online multiplayer gaming service designed and operated by Microsoft. The service is free and doesn't require an Xbox console.
Personal information is protected on the Xbox network in a few ways. First, when players set up an Xbox network account, they create a gamertag, a unique identity they will use so their real names are never made public during multiplayer games. Filters have also been incorporated to catch email addresses and numbers, including phone numbers and ages. Finally, private messaging is no longer allowed2.
Microsoft has enacted some important steps to protect children, but parents can take several additional steps to ensure their family's privacy.
Talk to your children about never sharing passwords, including their Xbox network password. The account contains their personal information as well as a record of online Minecraft purchases that can be made.
Be in the know about Minecraft Marketplace coins. These "minecoins" can be used to purchase add-ons for the game. The only way to get them is through the game, and there is no way to send or exchange them with another player. Ask your children to report if anyone asks them for account details or personal information in exchange for coins. If it happens, block the player's account and report their gamertag to Minecraft.
The Minecraft team will never ask for personal information or a password, so make sure your children know that.
2. Ensure Age-Appropriate Play
Every parent needs to make their own decision on the best age for their children to begin playing Minecraft. We recommend following age recommendations from two nonprofit organizations that review media products for parents and teachers: Common Sense Media recommends Minecraft for children 8 and older3, and the Entertainment Software Rating Board rated the game E10+ (ages 10 and older)4.
To help your decision-making, below are a few details about the game:
The characters are blocky in appearance with square heads, resembling Lego characters.
The game provides opportunities to battle different creatures, but it is not gory or violent. When a character is defeated, it simply disappears.
You will come across creatures called hostile mobs, which include spiders, zombies, and black creatures with glowing eyes called endermen.
Playing in creative mode avoids any kind of attack scenario. You will see hostile mobs, but they won't attack.
Because of its open-ended nature, kids tend to get drawn into the game. For some, it is difficult to break away.
FYI: All children under the age of 13 need a parent's permission to create an Xbox network account. By default, these younger players' communication and multiplayer settings are blocked.
3. Manage Parental Controls to Block Unwelcome Content
Encountering mature content or language will most likely occur in multiplayer games. One safeguard is a built-in chat filter that screens an ever-growing list of words. Everyone your children play with online in Minecraft is playing through the Xbox network, so they will have their own gamertag. Any player (or parent) can mute, report, or block another player.
To manage your children's preferences, you can set up a Microsoft account, create a family group, and set up an Xbox network account for your children5. Next go to the privacy settings. Any adult in the family can manage the settings for their kids, but the kids can only see and not change the settings. Here are a few of the preferences you can set:
Allow or block individuals from joining your children's game.
Allow or block multiplayer games.
Block all chat messages or limit them only to people on your children's friend list.
Block invitations to join other players' games.
Require parental approval for every purchase made in the Minecraft Marketplace.
The Xbox network also has a Code of Conduct. If your children encounter bad behavior — which may include cyberbullying, the use of inappropriate content, or predatory conduct — you can report the gamertag. The report goes to both Minecraft and the Xbox network, and it can result in the player being temporarily or permanently suspended from playing.
4. Protect Your Computer From Viruses and Malware
The most likely place a virus or malware would come from is a Minecraft mod. Short for modification, a mod can be downloaded from the internet to alter elements of the game. One may change the lighting and colors, add new characters, or give existing characters new powers or abilities. This keeps the game fresh for many kids.
The downside to the variety that mods create is some of them contain viruses or malware. Before you or your children download any mods, be sure you have a good antivirus software in place and that it is up to date. Also make sure the mods are from legitimate sources, such as Microsoft. Finally, we recommend using a VPN from our list of the best VPNs for gamers.
5. Monitor Your Children's Minecraft Play
As parents, we want to know where our children are at all times and who they are with. Video games aren't much different. When playing, it's possible for your children to go to dangerous places and interact with individuals you would not allow them to spend time with in person. Like any other type of activity, video games require monitoring.
One way to do it is by setting up or finding multiplayer arrangements so you can control whom they play with. A Minecraft server is a software setup that allows individuals to organize and control the game. Some servers are well established and set up for specific groups. Autcraft, for example, is a server designed for kids with autism6. It may take a little homework to find a legitimate server, but seeking an appropriate one for your children is better than choosing one at random.
Another option is for your children to join a realm — a server created by someone they know. It's invitation only, and can include up to 10 players.
One other place you will need to keep an eye on is YouTube. Many kids love to watch videos created by other gamers. Kids watch the person's game in action for entertainment and to learn new tricks and techniques. Of course, it is easy to wander into subsequent videos that include less appropriate language and content. To avoid this, use the YouTube Kids app or the Family Link app to set up parental controls.
Fun Fact: One Minecraft YouTuber, Daniel Middleton, began his Minecraft channel, DanTDM, in 2012 and has since amassed 17.8 billion views and 24.8 million subscribers7.
Final Word
Getting to know Minecraft and putting restrictions in place may cost you a little time on the front end, but you will probably feel confident that your children are safe and you'll spend less time worrying or lingering over their screens. In the end, the investment will lead to happy kids and happy parents.