Here's Why You Need Parental Control Software, Even If Your Kids Don't Want It
Patrolling your kids' screen time might tick them off, but it's worth every argument.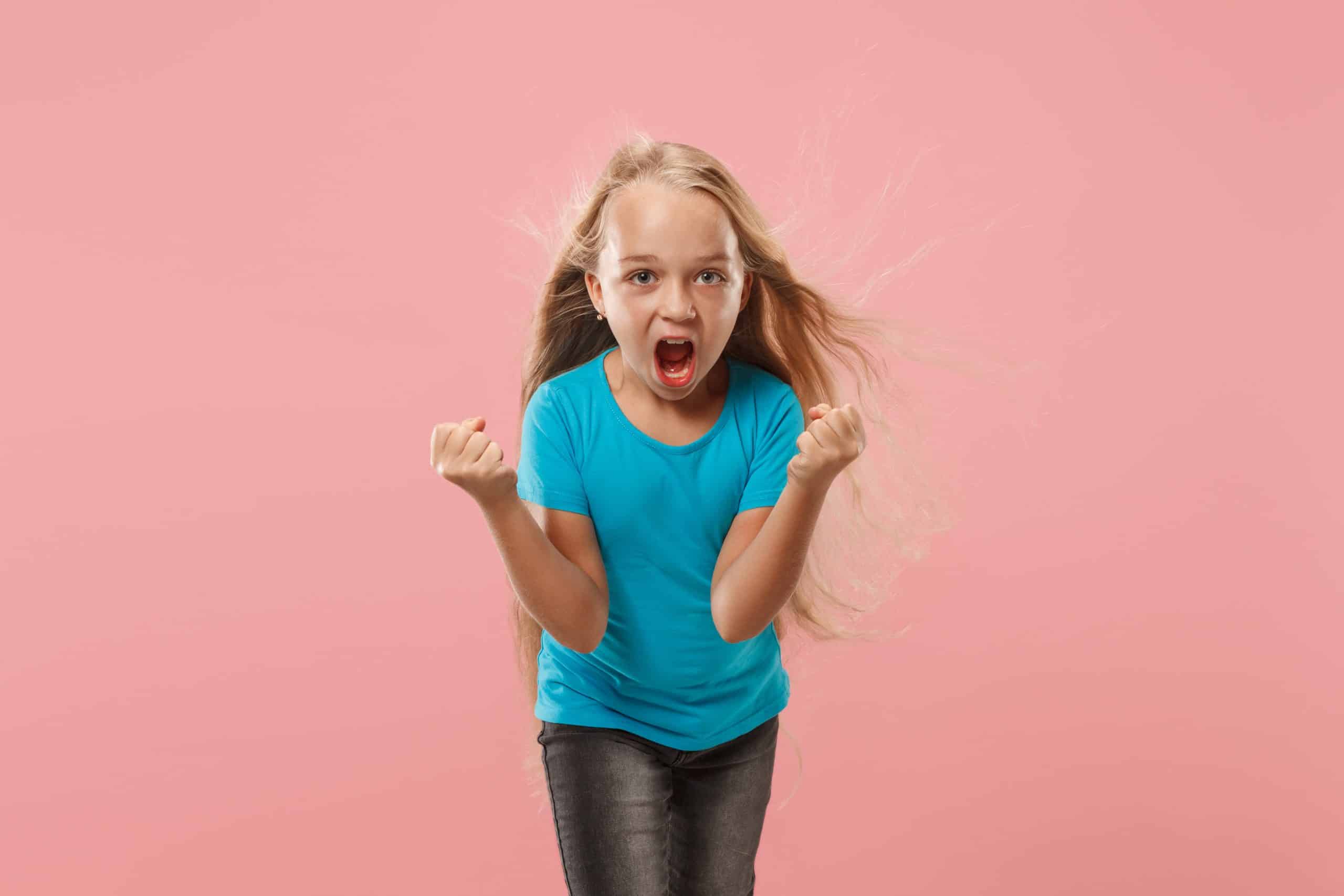 Remember the look in their eyes when the packaging slid off and the unsmudged screen emerged, gleaming with rows of brand-new apps? ("Yep, son, it's all yours," you said, a giver of plenty.) They headed straight for TikTok, of course. Five hours later, you were wondering what on earth went wrong.
Nearly every friend with a device-crazed kid who's approached me for advice has had a similar tale of woe to tell. They bought their child a tablet so they could Skype with grandparents, read books, explore educational apps, and indulge in the occasional Elmo compilation. Instead, their young Einsteins are chatting with randos on Roblox and vegging out on TikTok — for hours upon hours.
The question I ask all of my friends is the same: Have you activated the parental controls yet? Most of the time, the answer falls somewhere between "Parental controls? What are those?" and "I'm aware of child monitoring, but I didn't want to meddle in my kids' online privacy."
Famous last words, folks. Before we get into why you need them, here's a quick recap of what parental controls are and how they work.
Did You Know: Nine hours of screen time per day? Obviously toxic. But that's the shocking national average for our 11- to 14-year-olds these days, according to the folks at the Centers for Disease Control and Prevention.1
Parental Controls: What They Are and How They Work
Have you ever opened a savings account for a child? (Bear with me here.) Kids can't legally sign contracts, so the bank needs you to sign for them. You're the account executor, in other words.
That's exactly how parental controls work with devices. Your kids have their own Apple or Google account; i.e., it's their tablet. (Remember, this is very important for kids.) But you're the executor.
You may be "signing off" on how many hours of screen time they get per day, when their devices shut down for the night, or which apps they can download. You can set all of that up on the dashboard of whatever parental control software you wish. It takes only a few minutes.
Of course, you'll get flack. You'll get sighs and "ughs," and maybe even a door slammed in your face. (Here's how to deal with parental control backlash, by the way.)
However you deal with your kids' outrage, it's important not to cave in. The web can be a very dangerous place for kids, as we'll see below, and it's full of headaches for us, the grownups who are trying to keep them safe.
Parental Control Tip: Activating parental controls is a piece of cake. If your child is younger than 13 and they're signing into an Apple or Android device for the first time, you'll be prompted to give your login credentials as well, linking your accounts. After that, Apple users tap Settings > Screen Time > Content & Privacy Restrictions on their child's device. Android users can download the Family Link app onto their own device and set up monitoring from there.
1. Too Much Screen Time Is Bad
Going overboard on screen time is a huge problem for kids these days. Then again, can we really blame them? We parents don't always set the example we should. Big Tech spends billions of dollars hooking them on the latest devices and experiences. And don't forget the social angle. Kids crave social interaction, which their screens give them to a degree.
But, as doctors at the Mayo Clinic have pointed out, too much screen time is bad — "Mr. Burns from The Simpsons" bad. Anything more than the recommended daily allowance of two hours of tablet gazing per day can lead to obesity and behavioral problems, sleep disorders, and lower academic performance2.
How parental controls can help: Inside your parental controls settings, you'll find tabs for daily time limits (an hour on school days and two on weekends, for example) and bedtimes (screens are locked after 8 p.m.) If they want to use their devices outside those times, your kiddos will need your permission.
FYI: In 2021, parental control software creator Qustodio analyzed user data from 400,000 families that used their app. They found that kids watched 91 minutes of TikTok per day. In second place (56 minutes) was YouTube, for a grand total of 147 minutes. That's 27 minutes per day outside the 120-minute healthy zone, if you're counting.3
2. Nice-Looking Apps Can Host Nasty Malware
Shiny, new apps are hard for kids to resist. After all, they might not be old enough to have their own Amazon accounts, but there's all sorts of cool, free stuff to download from Google Play. And it's all just a click away — if only they could make that click without our permission! Come on, dad! It's freeeee!
Well, here's the thing: Apps are adorable little bundles of code, and they might even be free. But they're also the perfect mules for hackers to smuggle destructive viruses onto our kids' devices, even onto their iPads. Viruses that can steal their data, paralyze our networks, and sneakily sign us up for expensive subscriptions.
Just to give you a little taste of the danger — in one month over the summer, malware trackers at Dr. Web, a Russian security services outfit, spotted 28 apps on Google Play infested with adware. By the time the alarm was sounded, nearly 10 million Android users had fallen victim4.
How parental controls can help: When you check "ask me every time" on your parental control dashboard (look for "third-party apps"), two things will happen. You'll get an alert whenever your child wants to download an app, and you'll have final say over which apps they download. Problem solved.
Did You Know: Computer bugs are nasty, but the apps they hide out in come with harmless names like Creative 3D Launcher, Wow Beauty Camera, and Gif Emoji Keyboard — to name just three malware-infested apps that made it past Google's security in the past year, according to Evina cybersecurity researcher Maxime Ingrao.5
3. Lost Devices Are a Headache
My 8-year-old daughter is a pro at losing her iPad. She's left it in the car for days in the boiling heat. She's lost it under her mattress and under the bathroom sink. Once, she lost it for two whole months. (It was in a cabinet behind the firewood!)
It's not all bad news. A lost device means zero screen time. But it's also a big pain when she wants to play Tomb of the Mask right this minute and we've got to turn the entire house upside down to find a tablet she lost last week.
Then there are smartphones. For many parents, mobile phones aren't just portable entertainment systems; they're the only way they have of contacting their children in emergencies. If your own kids are itching for their first phones, folks, please be wise. Read my latest roundup of the things I wish I knew before giving my kid a smartphone. If they've already got one and are prone to losing it — like mine are — you've got a problem.
How parental controls can help: Switch on "location sharing." You can do this with both Apple and Android devices. If you're into your family tech, top-notch identity theft protection services with parental controls like Norton LifeLock will actually send you an alert whenever your kid wanders too far afield.
Parental Control Tip: Sometimes losing devices isn't about control or your lack of it. Back in 2019, Piper Jaffray interviewed 8,000 teens. Eighty-three percent of them owned an iPhone6. That number is probably even higher today. If your child keeps losing their Android device, they could be telling you (not very considerately) that they want a new iPhone like the cool kids.
4. Wait! I Didn't Buy This, Did I?
Sorry mom, but yes, you did buy it.
Or, to put a finer point on it, little Jeffrey bought it because you attached a credit card to your family Apple App Store account, like we all do. You just didn't block Jeffrey from making purchases all by his 5-year-old self. And now you own 50 bucks' worth of Minecraft skins.
Spending sprees like that aren't rare these days, by the way. According to the number crunchers at the Lending Tree, nearly half of our kids have used our credit cards (accidently and purposefully) to make purchases over the past year7.
Just ask 6-year-old Kristian from Canberra, Australia, who used a fingerprint ID his father had set up on his iPad (for homeschooling) to rack up $8,000 in Roblox addons!8How parental controls can help: This one is simple. There's a place on your parental control dashboard for purchase approvals. Make sure you select "all content." This means that no matter what your children try to purchase — with your credit card, theirs, or a friend's — you'll have final say.
Parent Beware: Kristian from Canberra's $8,000 Roblox spree (see above) is peanuts compared to what one U.S. mother unwittingly paid for a year's worth of Sega Sonic Forces in-app purchases made by her 6-year-old son. Jessica Johnson of Wilton, Connecticut, was bilked to the tune of $16,293.10.9
5. The Internet Is Awesome, but It's Also a Cesspool
I love the internet when it shows me awesome things like Justin Bieber falling into a hole on stage or the all-time-greatest fluffy pancake recipes. I don't love all the lunatics, sickos, and purveyors of garbage (Justin Bieber falling into a hole definitely doesn't count here) my family shares the net with.
Of course, misinformation and schlock are one thing. Cyber predators and their sleazy grooming tricks are another animal entirely. But there's also plenty of stuff I just don't want my little ones to see, and I do my best to keep it out of their search results. Another word for this is content filtering.
Google offers a stripped-down version of content filtering. You can set YouTube content to preschool (4 and under), younger (5-8), and older (9-12), for example. There are similar settings for its Chrome browser.
Admittedly, Google has some pretty advanced AI running under the hood, but if you want to get any more granular than that, you'll probably have to invest in quality antivirus software.
How parental controls can help: Both Google and Apple offer more than just content filtering for their browsers. You can set up content preferences for Google Assistant and Siri too. ("Hey Google, show me a tushy. Sorry, but I'm not allowed to do that.") And you can place restrictions on the apps, movies, and books that show up in Google Play and the Apple App Store.
FYI: One thing you can't do is use Google's parental controls (Family Link) to monitor both your child's Android tablet or phone and their iPad. You'll either have to set up controls on your Apple account (see above) too, or consider third-party monitoring software like Norton LifeLock, Qustodio, or McAfee, which you can use to monitor Apple and Android devices simultaneously.
Final Thoughts
We parents can't be everywhere at once. And even if we could, I'm pretty sure I wouldn't want to waste my omniscience monitoring my kids' mobile devices. (I have enough trouble keeping track of my own, thank you.)
Then again, one of my biggest (legitimate) fears is that the web is turning my kids into zombies hour by hour — not to mention all the truly horrible and damaging content they're likely to bump into if I let them loose on the internet without any reins.
Parental control software isn't a bulletproof solution. It will occasionally lead to family friction, especially as our kids morph into irritable, independent, validation-craving teenagers.
But if you can agree on a few basic rules about screen time, lock time, and getting your approval for purchases and apps, and you stick to your guns, with a little luck you'll chaperone your little ones into a healthy, creative young adulthood.