7 Roblox Safety Tips Every Parent Should Know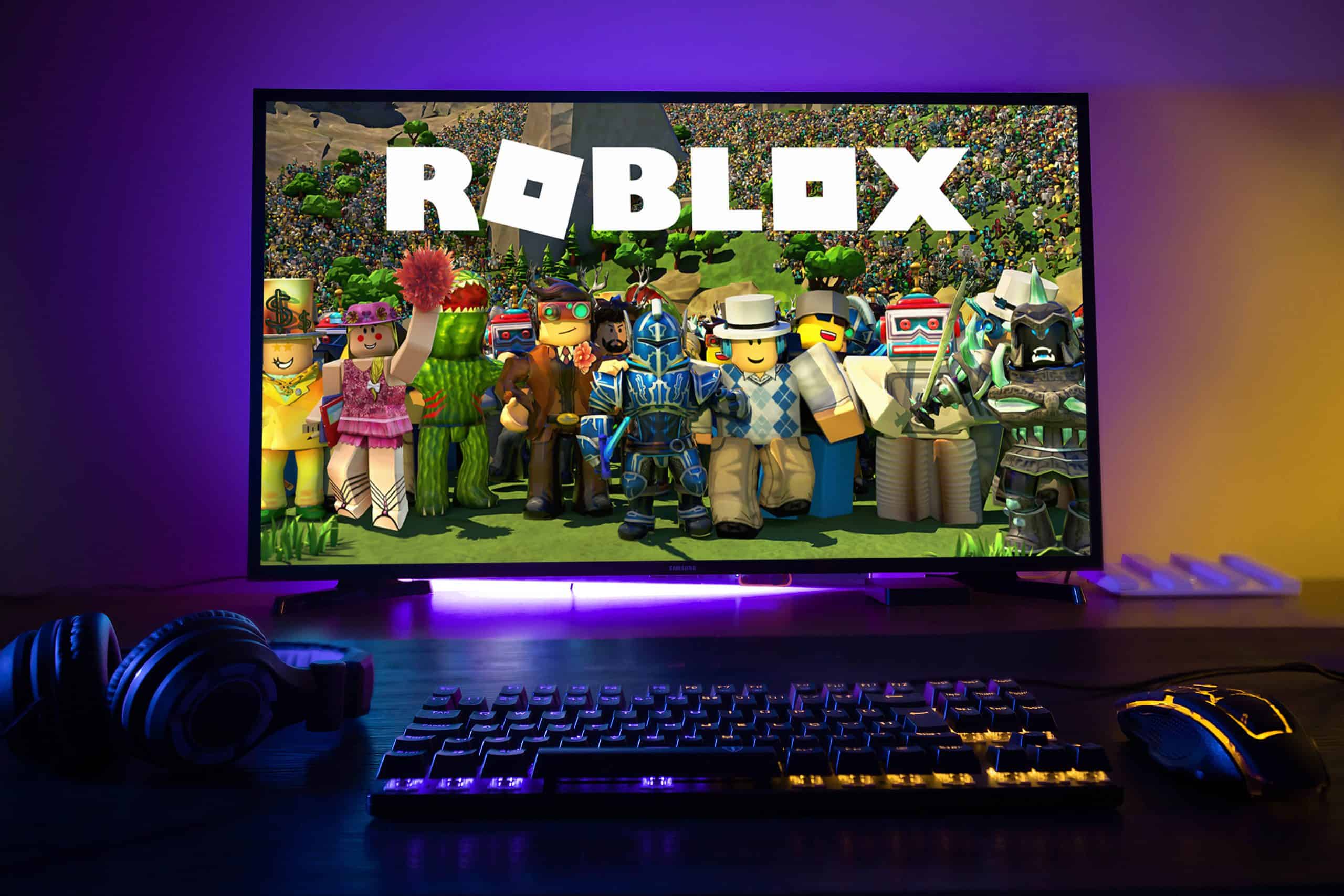 While Roblox may be new to you as a parent, it has actually been around for over 15 years. Similar to Minecraft, another popular virtual game for kids, Roblox uses blocky rather than realistic-looking characters. However, while Minecraft is a single virtual game, Roblox is a gaming platform where users can create their own games and then publish them for others to play.
Roblox offers two modes: creating games and playing games. Many kids like Roblox for its multiplayer focus. Players create and name their own character and then choose a virtual world or game (called an experience in Roblox parlance) to explore and compete in.
Roblox holds a lot of potential for kids. Through play, they can develop creativity, problem-solving, and team collaboration skills. However, you are probably here to learn about the inherent risks that go hand in hand with the skills kids gain. Fortunately, Roblox offers some great protections, and we have a few other tips to help you as you navigate the world of Roblox.
What Safety and Security Measures Does Roblox Already Have in Place?
Roblox has proactively put several measures into place to help keep kids safe. First, it has established community standards based on four pillars: safety, civility and respect, fairness and transparency, and security and privacy. With these standards, Roblox prohibits any content that involves sexual predation, cyberbullying, or the depiction of suicide or other forms of violence. In addition, it prohibits hate speech and profanity, and by restricting language focusing on political content or real-world tragic events, it goes a step further than many other online platforms.1
Roblox employees enforce these standards by monitoring Roblox experiences. They review offensive material and remove it if necessary.
Roblox also protects privacy by not allowing users to share their personal information, including names, addresses, phone numbers, and email addresses.
Pro Tip: You have the option of setting up a two-step verification process for signing in. When your child, or anyone else, attempts to log in from a new device, Roblox will send you a code via email.
Finally, all chat is filtered, and chat for children under 13 is more heavily filtered. Inappropriate language is replaced with hashtag symbols.
While these steps are critical in protecting kids, there is more that parents can and should do to watch out for their children. Consider taking the following seven steps before your child plays Roblox.
Tip #1: Enable privacy settings.
Before your child begins playing, enable the privacy settings. To do this, add your email address to your child's account. Next, create a pin that prevents them from changing your preferred settings.
For kids under 13, Roblox automatically defaults to stricter settings. However, as we all know, many kids under 13 are savvy enough to set up their own account, which includes entering a date of birth. To be on the safe side, it is a good idea to set up an account with your child.
Once your child's account is set up and you have created a PIN, you are ready to adjust the settings.
Tip #2: Disable or limit chats.
Private chat rooms are a huge threat. So while logged in to your account, go to account restrictions. This is where you can restrict or limit the chat feature. With Roblox, chats can take place within a group playing together in an experience or through a private message taking place between two individuals. By enabling the account restrictions, you can lock an account's contact settings so that your child will not receive private messages. You can also disable chats or limit them to a list of friends.2
Tip #3: Ensure that play is age appropriate.
Common Sense Media, a nonprofit organization that reviews media products, recommends Roblox for children 13 and older. 3 However, Roblox is popular with younger kids too. Because the content is user-generated, you will find creative and appropriate experiences for tweens and teens as well as some content that is not appropriate. First, let's talk about a few games recommended by Common Sense that your child might enjoy and that you will likely approve of: Meep City, Work at a Pizza Place, and Adopt Me!
Although rare, the potential exists for kids to encounter inappropriate content that has either fallen through the cracks or recently gone live and not yet been caught by the moderators. For example, some users create rooms with sexually explicit content, which they call "condo games." However, through the Roblox parental controls, you have the ability to customize your child's access to experiences, based on age. All of the games that pop up for a particular age are on a preapproved list that's been verified by Roblox. You can find this setting in account restrictions.
FYI: Roblox includes an avatar-clothing-detection feature. The automated detection ensures that all players are wearing appropriate clothing.
Tip #4: Place limits on online spending.
Roblox is free … sometimes. While it will not cost you anything to download and play Roblox, a premium version that does require a subscription is also available.
In addition, every game producer these days seems to find a way to monetize their product. Roblox does this through Robux, its in-game currency. Robux can be used to purchase virtual items for the avatars, including special outfits, abilities or powers, and weapons. You may want to consider disabling or limiting your child's spending through account restrictions. You can switch off spending entirely or set a monthly limit.4
Tip #5: Talk to your child about red flags and inappropriate online behavior.
One of the best tools in your safety toolbox is talking to your kid about dangerous online behavior. This includes communicating with strangers online. In particular, while on Roblox, kids should not accept private messages from individuals they don't know. And whether in an individual or group setting, kids need to be coached to watch out for red flags, such as someone asking for their personal information, suggesting that they meet offline or even on another platform, or promising favors, money, gifts, or Robux.
Tell your child that even if a message doesn't check one of the above boxes but makes them feel uncomfortable, they should report it to you or another adult.
Tip #6: Block and/or report other users when necessary.
As with many online activities, cyberbullying sometimes rears its ugly head on Roblox. It is important for both you and your child to know that if harassment occurs, you can block a user on your child's user profile page. This goes for a player using profanity or making other inappropriate comments too.
While Roblox has filters and moderators in place, know that blocking a user is the best way to put an end to something that has not been addressed. Roblox also encourages users to report inappropriate content or language. In fact, these tips are what help moderators know what to look for. Roblox's Report Abuse System is highly visible and can be accessed in multiple places throughout the site.5
Tip #7: Monitor your child's activity.
Proactively putting restrictions in place and talking to your child about dangers are great ways to ensure that they remain safe while playing Roblox. However, you may still want to keep an eye on their activity and interactions as they play. Roblox enables parents to view their kids' activity. While logged in, you can view the following histories:
Individual and small group chats
Private messages
Friends and followers
Virtual item purchases
Creations
Recently played experiences6
Final Thoughts on Roblox
Parenting is all about striking the right balance, such as giving your child the freedom to ride their bike around the neighborhood but setting up boundaries or allowing them to spend the night at a friend's house but speaking to the parents first and knowing who else will be there. That said, even these are up for debate.
The point is, you can allow your child to enjoy playing (and learning!) with Roblox, but be sure to put the right controls in place to keep them safe. Roblox offers plenty of these controls; it's up to you to decide which ones to use.