Inside the World of Vitalik Buterin, Crypto's Most Enigmatic Personality
Vitalik Buterin is the founder of Ethereum and a prolific crypto writer. Here are some interesting facts about his life and rise to crypto fame.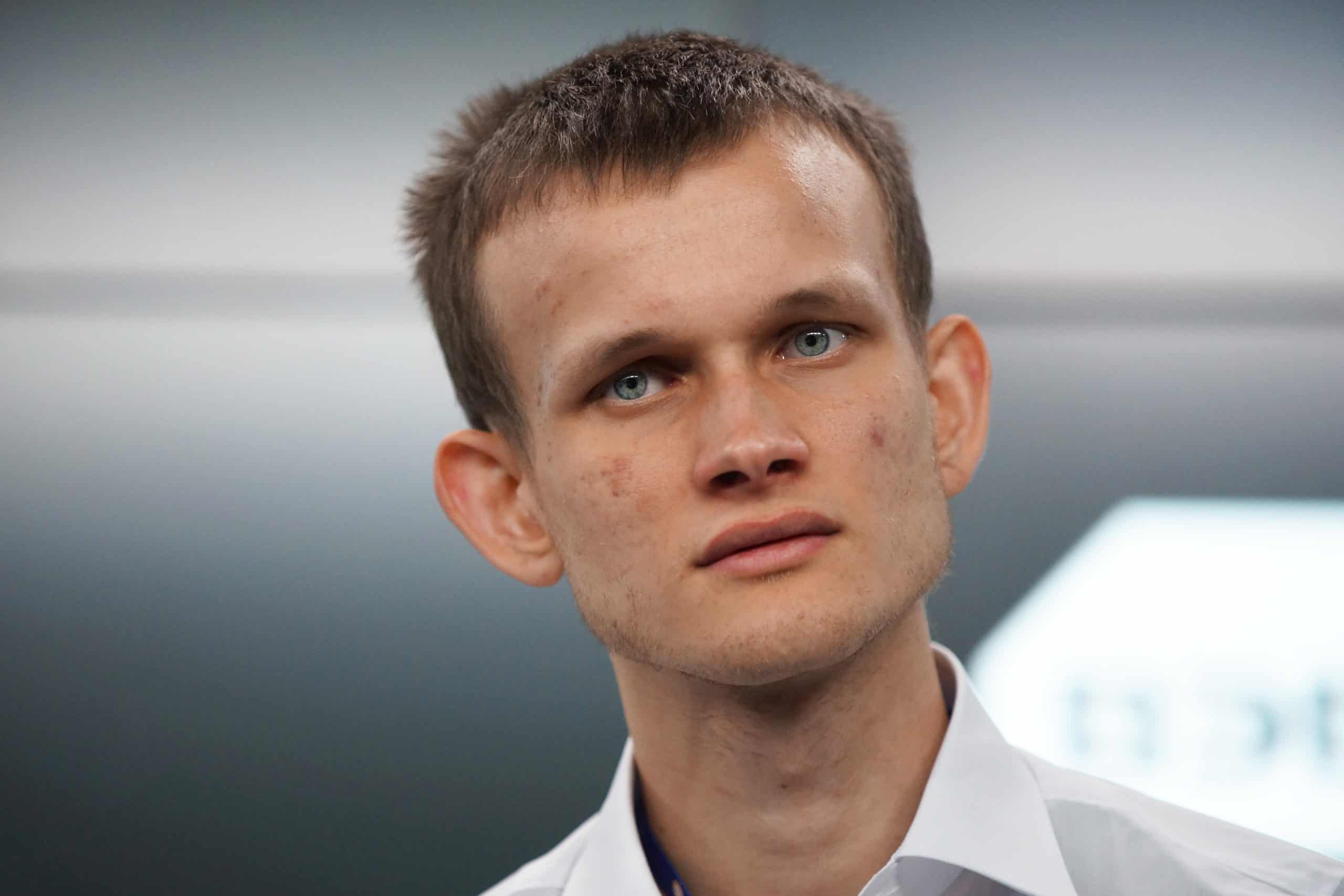 The content on this page is provided for informational purposes only. Security.org does not offer financial or investment advice, nor does it advise or encourage anyone to buy, sell, or trade cryptocurrency. It is advised that you conduct your own investigation as to the accuracy of any information contained herein as such information is provided "as is" for informational purposes only. Further, Security.org shall not be liable for any informational error or for any action taken in reliance on information contained herein.
Vitalik Buterin is one of the most influential figures in the cryptocurrency industry. Not only is he the founder of the world's second-largest crypto network, Ethereum, but he is also a prolific writer on blockchain engineering topics.
He's written about ZK-SNARKS, network states, systemic complexity, vetocracy, and plenty of other issues, including digital security.1 Buterin is actually an outspoken advocate for safter crypto wallets that pose less risk for novice investors, a point we strongly agree with. Ramping up your digital security is always a good idea — even more so when your money is on the line.
Buterin's notoriety as a developer and writer is only scratching the surface of who Vitalik Buterin is, however. The more you investigate, the more interesting things you find out about him.
Take the following list, for example. Here are eight cool and interesting facts about Vitalik Buterin.
Did You Know?: Buterin got his start in crypto by writing blog posts at a pay rate of five Bitcoins per post! That worked out to a meager $1.50 per hour back then, but a decade later a single Bitcoin would be worth over $60,000.
He Was a Child Prodigy
Vitalik Buterin was born in Moscow, Russia. His father, Dmitry Buterin, was a software engineer and serial entrepreneur. The family moved to Canada when Buterin was six years old, and they quickly discovered that Vitalik was an extremely bright student.
Buterin was put in the gifted children's program in third grade, and fellow students were amazed to discover that he could add three-digit numbers in his head at about twice the speed of his peers.
Buterin was drawn to math, computer science, and finance at an early age. His fellow students called him a "math genius" in elementary school.
FYI: Ethereum (ETH) is moving to a proof-of-stake validator system in September 2022. Once this system is implemented, Ethereum holders will be able to stake their coins to earn a yield from the network's transaction fees.
He Turned Down a Job at Google
In 2018, Buterin tweeted that Google had tried to recruit him. He posted the image of an email, most of the text for which was cropped out or redacted. Some of the writing could be discerned, though. It essentially consisted of two statements/phrases: "Hi Vitalik, hope you are doing well and enjoying the weekend!" and "Google make sense for you now or in the future."
Buterin implied that this was a recruiting letter. He humorously asked on Twitter, "should I drop Ethereum and work for Google? (poll below)."
Buterin's numerous Twitter followers answered the poll: 41% said that he should take the job, while 59% said he shouldn't. He later deleted the tweet and mentioned that they had offered him "an intern's salary."
He's No Longer a Billionaire, But a Centimillionaire
Buterin is one of the richest crypto investors in the world. In November 2021, at the height of the crypto and DeFi booms, Forbes declared that Buterin had amassed a net worth of $1.5 billion.
But in May 2022, in the midst of the crypto winter, Buterin tweeted, "I'm not a billionaire anymore." Wealthy Gorilla and Celebrity Net Worth have since recalculated their estimates, stating that Buterin's fortune is now worth only $400 million.
So Buterin is not a billionaire, but he's still a centimillionaire.
Did You Know?: The biggest investment in Buterin's portfolio is his large stash of Ethereum. But he also owns half of all of the Shiba Inu (SHIB) tokens in existence, having been gifted them by the developer of Shiba Inu.
He Was a Crypto Writer First, Crypto Developer Later
Buterin's biggest claim to fame is his creation of Ethereum. But before becoming a crypto developer, Buterin was a crypto writer.
In 2011, he learned about Bitcoin from a discussion with his father, and he decided that he wanted to get his hands on some coins. Instead of trying to buy Bitcoin, he scoured the Internet for someone who would pay him in Bitcoin to write blog posts about Bitcoin. He ended up making five Bitcoins per post, which equated to an hourly rate of $1.50.
Soon after this modest beginning, Buterin gained a much better crypto writing job. He met up with Mihai Alisie and founded Bitcoin Magazine, which turned out to be one of the most popular blogs in the Bitcoin community during the pre-Ethereum era. It is still published today.
Note: In 2011, there weren't very many cryptocurrency exchanges, and the ones that did exist weren't very user-friendly. But today, there are a wide variety of crypto exchanges aimed at many different types of users.
He Dropped Out of College to Create Ethereum
When Buterin was in college, he worked as a research assistant for cryptographer Ian Goldberg, former chairman of the board of directors for Tor. But as his notoriety in the Bitcoin community grew, he became convinced that his future lay in working on cryptocurrency rather than having a regular job.
Buterin applied for a grant from the Thiel Fellowship. He argued that a new crypto network needed to be created — one similar to Bitcoin, but with the added benefit that it would have a Turing Complete programming language. This would allow apps to be built on a Bitcoin-like network.
Buterin was awarded a $100,000 fellowship. He immediately dropped out of college and devoted his life to creating Ethereum. And it paid off. Ethereum was launched in July 2015. By January 2018, it was the largest market cap altcoin in the world, bringing Buterin fame and fortune.
He Learned Mandarin in Just a Few Months
Numerous sources have stated that Buterin learned Mandarin Chinese in just a few months using a phone app. And Buterin has confirmed that he knows how to speak Mandarin. On March 29, 2020, he tweeted, "As someone who has actually learned Chinese I have something to say about this!" And there are YouTube videos that show him speaking it fluently2.
This is yet another testament to Buterin's keen mind and excellent memory.
He Was the Victim of a 4Chan Death Hoax
In June 2017, an anonymous 4Chan user published a post titled "Vitalik Buterin confirmed dead. Insiders unloading ETH." The post went on to say that Buterin had died in a car crash. The post spread like wildfire across the Internet, and the price of Ethereum crashed, losing $4 billion of its market cap.
Buterin quickly tweeted that he was alive and well. But Buterin knew that some people may have been wondering if his account had been compromised. Was the Vitalik Buterin Twitter really being managed by Buterin himself, or was this some imposter claiming that he was still alive when Buterin was actually dead?
To deal with this problem, Buterin looked up the latest block on the Ethereum blockchain and copied down both the block number and hash. Then he wrote it on a piece of paper and took a photo of himself holding the paper. Because the latest block had been published after Buterin allegedly died, this proved that the claim of his death was a hoax. Smart man.
FYI: Death hoaxes aren't the only danger in crypto. There are a few different ways an attacker can steal cryptocurrency. But practicing a few simple security habits can make these attacks less likely. You can find out more in our complete guide to investing in crypto safely.
Even More Interesting Stuff to Come
I could list even more interesting facts about Buterin. He continues to make waves in the crypto community with all of his writings and public appearances.
For example, Buterin is a staunch critic of "Bitcoin Maximalism" or the view that the only crypto we need is Bitcoin. But on April Fools' Day, he published an essay supporting Bitcoin Maximalism3. This wasn't just your average April Fools' joke, either. The essay was so well argued that many people wondered if he were serious. This showed that Buterin has the skills of an ancient sophist: He can argue both sides of a position convincingly.
In another example, Buterin recently helped make a video called "Kutcher Kitchen Talks, Episode 1." It features celebrity couple Ashton Kutcher and Mila Kunis. Kutcher asks his wife, Kunis, questions about cryptocurrency. At the end, Kutcher asks, "Hey, babe. What's Ethereum?" The camera pans to Kunis and keeps panning and, lo and behold, sitting at their kitchen table is Buterin, who promptly launches into a technical lecture on what Ethereum is. The video was widely shared and caused hilarity throughout the crypto community.
Incidents like these show that Buterin is not slowing down. He'll probably continue to do interesting things in the future, so we'll have more to add to this list over time.