Canary View Review
Canary's least expensive camera features 1080p HD video plus a wide, 147 degree field of view.
What We Like
Integrations with Google Assistant and Amazon Alexa
Great video quality
Reasonable price
What We Don't Like
Two-way audio only available with membership
Only one day of cloud storage and no local storage included
Low app ratings
Bottom Line
The Canary View is an indoor camera with person detection included, which meant that whenever it detected a person when armed, we got alerted. We could even control the camera with Alexa or Google Assistant, making it as convenient as humanly possible.
At only $60.90, the Canary View is by far the most affordable camera that I've reviewed from Canary, but is it up to snuff? Canary is a newer security camera company, founded in 2012 in NYC, the city that never sleeps. Having previously reviewed the Canary All-In-One and the Canary Flex, I'm excited to see what the View can offer, especially considering it's about $70 to $100 less than its sisters.
In this review, I'll go over the camera's video, audio, night vision, storage, smart platform integrations, artificial intelligence, convenience, and value using our Necessary Features test. I have a lot to share with you, so let's get started!
Canary View features
| | |
| --- | --- |
| Video quality | 1080p HD |
| Motion sensor technology | Passive Infrared (PIR) |
| Activity zones | Yes |
| Night vision | Infrared |
| Audio | Two-way audio with Premium Service |
Editor's Rating
Works with Google Assistant and Alexa
1080p HD video display and a 147-degree field of view
Excellent infrared night vision
Promised Features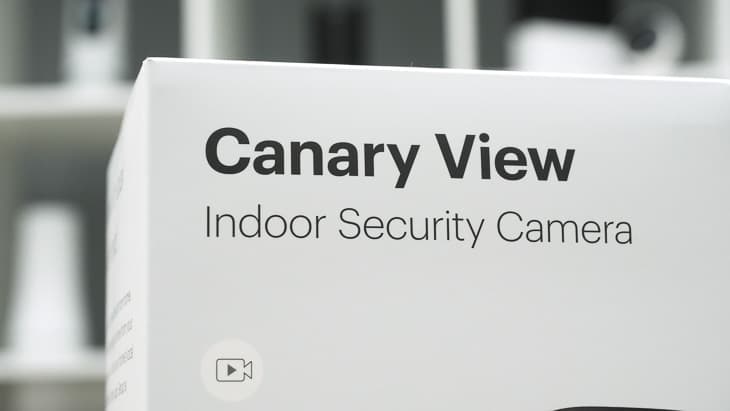 Call the Canary website a sweet-talker, because it is definitely telling me words I want to hear. Before I even receive my Canary View, they're promising me:
1080p HD video
Artificial intelligence capabilities
With membership, two-way audio, 30 days of cloud storage, unlimited downloads
So far, so good. Now let's actually get this thing out of the box.
First Impressions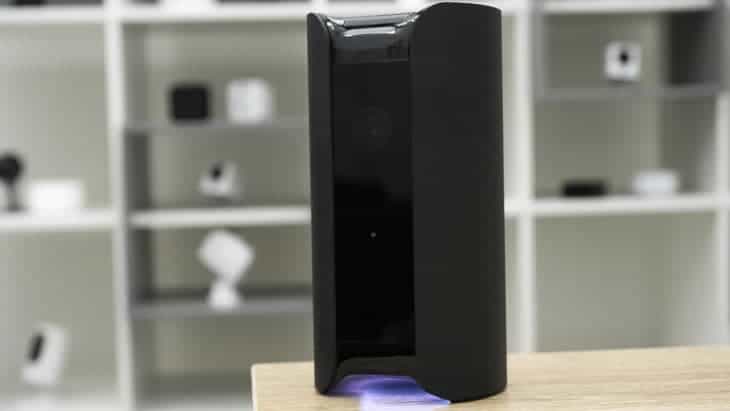 My first impression of the Canary View is that it looks nearly identical to the Canary All-In-One, except it's dark gray instead of black. My second thought is that, like the All-In-One, the View doesn't really resemble what I usually think of when I think of security cameras. But I like that about it. After all, you wouldn't want to let an intruder know that you're recording them, right?
As you can see, the View blends in nicely with any home surroundings, and I'm digging its sleek, minimalist look. Now let's move on to the fun part and actually test this thing out!
Necessary Features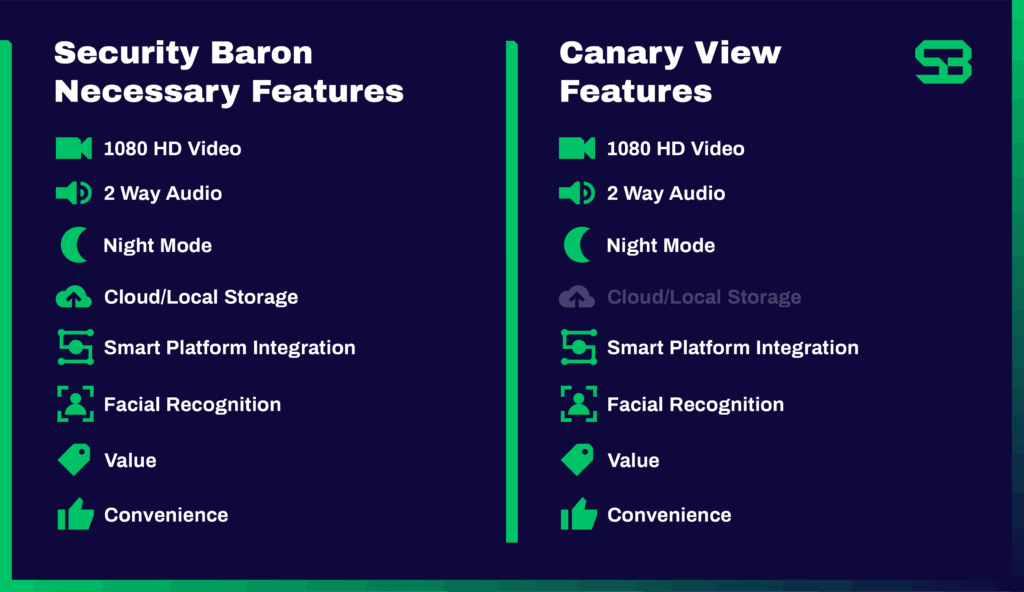 Naturally, I'm putting the Canary View through our test, which makes sure that cameras are up to both industry standards and my personal standards. Let's see if the Canary View gets a passing grade.
Video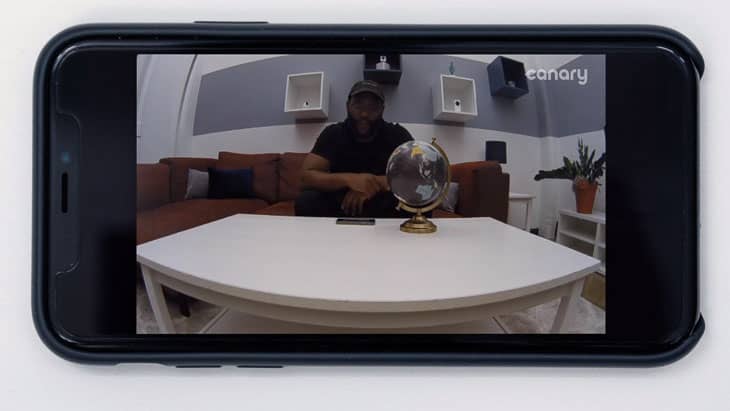 Video-wise, the Canary View is killing it, which is no surprise coming from this company. The View has the industry standard of 1080p HD video, plus a really wide field of view of 147-degrees. Add in the ability to zoom in three times and the Canary View definitely gets full marks when it comes to video.
Night Vision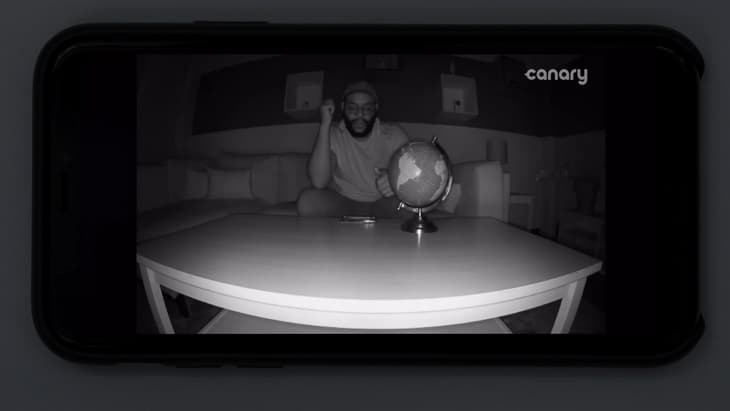 With 12 infrared LED sensors, and as you can see from the image above, the Canary View has excellent night vision.
Audio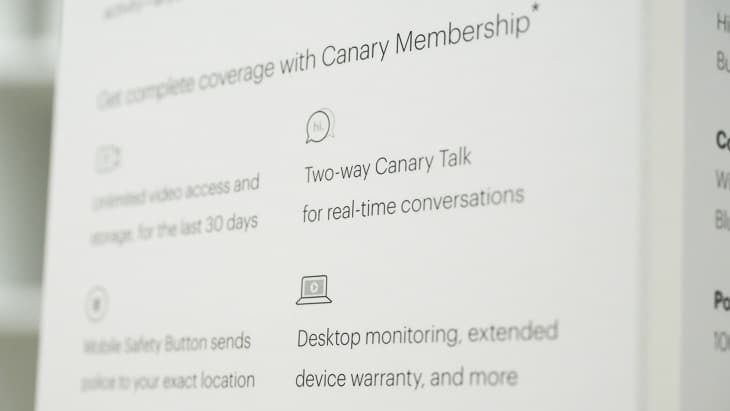 Two-way audio means that you can have a conversation with whoever the View is pointing out. It's great to speak to family members from other rooms without straining your voice, although we know how much fun it is to yell from the basement to the third floor. It's also useful if you do have an intrusion and want to scare the robbers away. Believe me, a disembodied voice coming out of nowhere is frightening enough for many criminals to abandon the scene completely.
While the Canary View doesn't include two-way audio, you can buy it with a Canary membership for either $9.99 a month or $99.99 a year. I'll be referencing this membership throughout the review, so keep your eyes peeled. Since two-way audio is available in some form, I'm going to give the View two thumbs-ups for audio.
Storage
When it comes to my security camera's footage, I want to back it up with both cloud and local storage to make sure it doesn't get lost. Here, the Canary View impresses— that is, if you do the membership. Without it, you won't get any local storage, and Canary only gives you one day of free cloud storage. But, if you do the membership, you'll get unlimited downloads plus 30 days of cloud storage. I've seen 30 days of cloud storage cost up to $30 a month (looking at you, Nest), so $9.99 a month is a great price. However, for the lack of local storage, I'm going to have to give the Canary View a B- for that.
Smart Platform Integration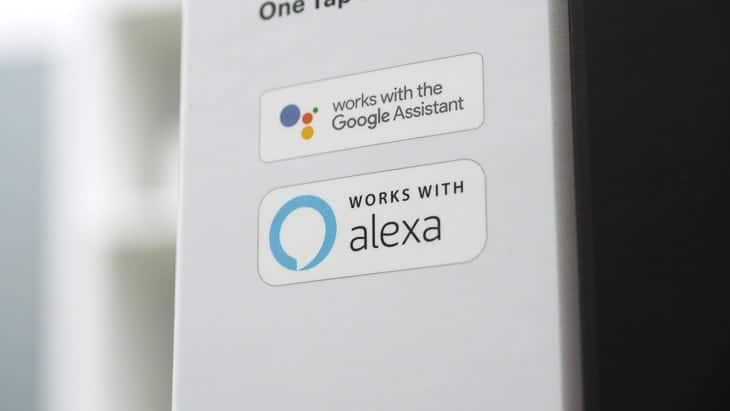 Hallelujah! The Canary View integrates with both Google Assistant and Amazon Alexa, so you'll be able to command it completely hands-free. I like that Canary gives you the flexibility to use your View with either a Google or Amazon ecosystem.
Artificial Intelligence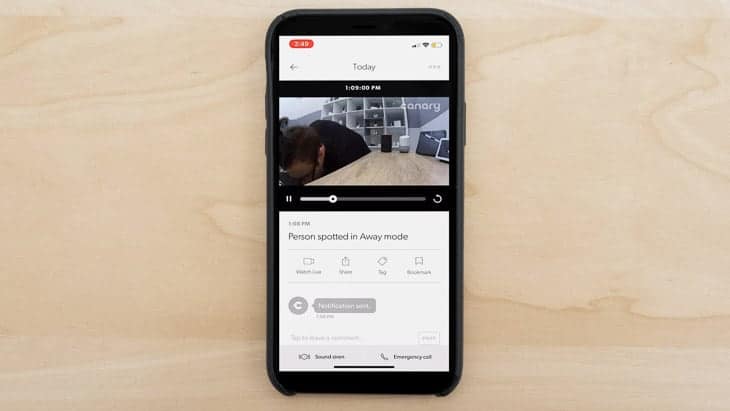 The point of a security camera is to keep you afloat of what's happening at home, but let's be honest, you don't need to know about everything. After all, if you get notified every time your dog walks by, then you'll spend even more time on your phone not working than usual, and we can't have that. That's why Canary gives you person detection, which tells people apart from other moving objects like pets, cars, shadows, what have you.
Convenience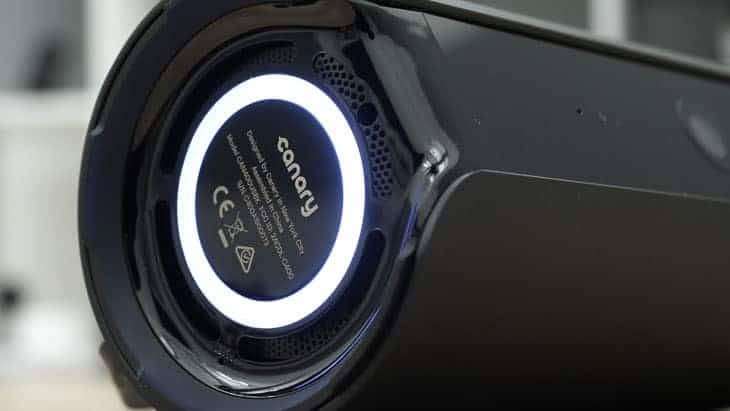 Setting up the Canary View only took about 20 minutes, and it could've taken shorter, had I not closed the app page during the process. After you take the camera out of the box, you'll plug it in and download the Canary app, if you didn't already have it. From there, you'll add the device and put two fingers on top of the Canary View. Once you see the blue light flashing on the bottom, the camera is ready to sync.
As the app walks you through each step of setup, it's pretty easy to follow. My suggestions? Make sure you update the software/ firmware on your phone before setting up the app, and again— stay on the app page or you'll have to restart the download process. All in all, I'm giving the Canary View full marks for convenience!
Value
At a little over $60, the Canary View is one of the more affordable security cameras I've reviewed, and with the membership, it becomes even more valuable. I think that the camera itself and the membership are worth the money, hitting industry standards in video, audio, smart platform integrations, and artificial intelligence.
The Canary Membership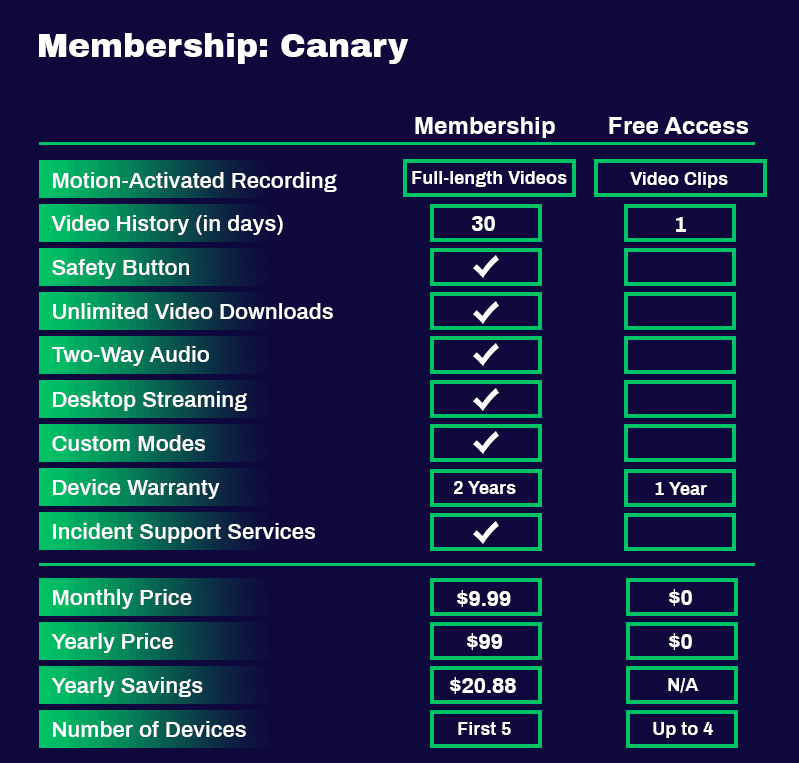 Now let's talk more about that membership I mentioned. It's what gives you a safety button to contact emergency services, unlimited video downloads, 30 days of cloud storage, two-way audio, and streaming on your desktop. It also allows you to have the camera record when the system is disarmed, which could be perfect for any event you'd like to remember like a birthday party. The membership doubles your View's warranty from one to two years, plus, you'll get Incident Support Services, a team of people trained to help you following a security incident. I recommend that you get the Canary membership if nothing else for the cloud and local storage. For $9.99 a month or $99 a year, it's a pretty good price, plus it covers up to five devices— seems like a good deal to me!
The Canary App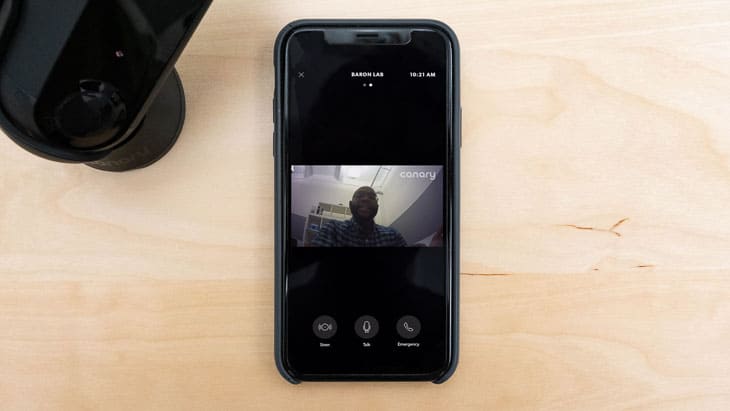 Now let's talk about the Canary app from which you'll livestream footage, view event history, and cloud storage, receive notifications, arm or disarm your cameras, put your cameras on a schedule, speak through two-way audio and press the safety button (with the Canary membership, of course). You can also use the app to set up geofencing, meaning your cameras automatically disarm when you come home based on your phone's location.
Another cool feature in the Canary app is the Safety Button, provided by Noonlight. If you're ever in a scary situation, you can just whip out your phone, go to the Canary app, and hold your thumb on the Safety Button. If you don't enter your PIN number, the police will be alerted of the emergency along with your exact location. It's a great way to contact emergency services without having to make a noisy and time-consuming phone call.
Unfortunately, the app has pretty abysmal ratings, a 2.8 from the Google Play store, and a 2.5 from the Apple store.
"This app is not intuitive. the permutations between modes, users and privacy settings are quite difficult for even advanced users to understand easily. I am a retired Principal Software Engineer and have some understanding of how to design an intuitive user interface. Canary needs to improve this confusing UI by spending more time and effort to redesign the application. I like this system; It deserves to survive but without a more intuitive UI it may not!"
wrote Android-user George Hayles in a two-star review.
Comparisons
Now that you're an expert on the Canary View, I want to talk about how it stacks up to its competition, namely the Canary All-In-One. Let's take a closer look.
Canary All-In-One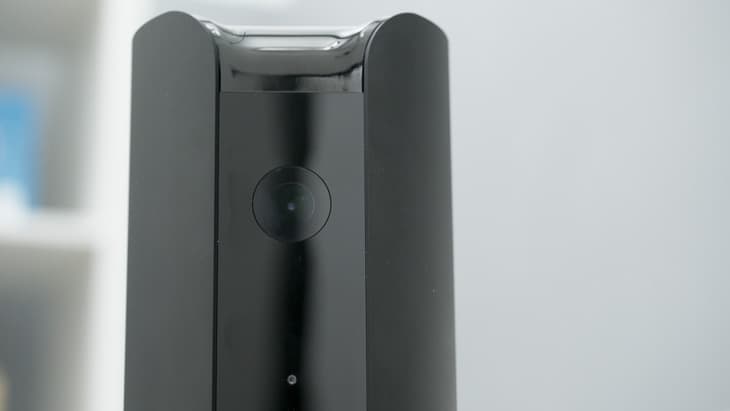 Being from the same company, the Canary All-In-One and the Canary View have a lot in common. Both are indoor cameras with 1080p HD video, 147-degree fields of view, three times fields of zoom, integrations with Amazon Alexa and Google Assistant, and, after a recent firmware update, person detection. Both only offer two-way audio with the Canary membership, and both have the exact same storage options. Without the membership, you'll get no local storage and one day of cloud storage, and with the membership, you'll get unlimited downloads and 30 days of cloud storage.
So what is the real difference between the All-In-One and the View that makes the former cost an extra $40? Well, the All-In-One has HomeHealth Technology, which is basically a climate monitoring system that can measure air temperature, quality, and humidity. Honestly, I don't think that HomeHealth Technology is worth the extra $40, as these are measurements you can easily Google. If I had to, I'd choose the Canary View over the All-In-One.
For more information, read our full review of the Canary All-In-One.
Recap of the Canary View
Overall, the Canary View is a really great choice for an indoor camera. It hits its mark in all of its categories, a true rarity, and it's incredibly reasonably priced. The only real negative of the camera is the Canary app's disappointing reviews. Despite this, I'd still choose the Canary View as my own.
But we're not talking about me, we're talking about you, and I want to break down who the Canary View would be good for.
Still not sure if the Canary View is right for you? Check out our list of the best home security cameras or feel free to contact us. I look forward to hearing from you soon!