Home Security Camera How Tos
Don't know where to start when it comes to your home security cameras? We're here to help
All of our content is written by humans, not robots.
Learn More
Although security cameras have existed for decades, there's recently been a renaissance in the world of smart home security cameras. Unlike regular cameras that aren't connected to the internet, these cameras let users control them remotely, see live footage through apps, and even speak to the people they're recording.
But with new technology comes a lot of questions on how to implement it. After years of testing the most popular options, our experts have a lot to say when it comes to installing, using, and choosing security cameras. See all of our security camera how-to pages below.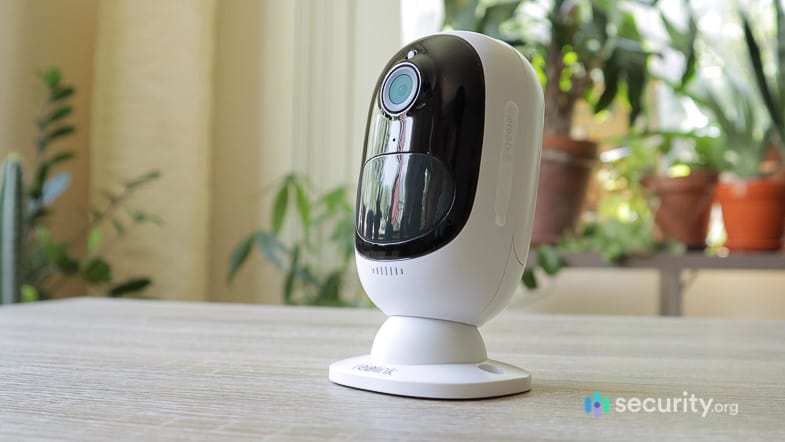 Security Camera How Tos
We cover a variety of security camera-related topics, from cameras that don't need Wi-Fi to best practices for installation.
Installing Security Cameras
After you buy your cameras, you may want to know the best places to install them. We recommend getting both indoor security cameras and outdoor security cameras to cover all of your bases.
Indoors, you should place your cameras in a central location like a main hallway or living room. We don't recommend putting cameras in private areas like bathrooms or bedrooms, where people have a reasonable expectation of privacy.1 Outdoors, put cameras near your ground-floor entrances, particularly your front and side doors.
NOTE: If you want cameras indoors only, look for indoor cameras specifically. Outdoor cameras tend to cost more due to their weather-resistant casing, so there's no point in overpaying if you don't need the durability.
Security Camera Costs
There's a huge range when it comes to how much security cameras cost, and that includes monitoring, installation, storage, and maintenance fees. We've seen cameras cost as little as $20 with the Wyze Cam's pricing and as much as $400 with Arlo camera pricing. And while some cameras have DIY installation and self-monitoring, others, like the Vivint Outdoor Camera Pro, may require you to pay monthly or yearly fees for 24/7 professional monitoring.
If you want to save money, check out our favorite affordable cameras as well as the best security camera deals, security camera Prime Day deals, and security camera Black Friday deals.
Security Cameras and Crime
In our security camera guide, we discuss in detail whether or not security cameras deter crime. (Hint: The answer is yes, according to multiple studies, including one from the University of North Carolina.2) We explain both sides, as well as the legality of security cameras, in the articles below.
TIP: Security camera laws differ based on locality. Before you buy or install a security camera, check your local laws to make sure you aren't breaking any.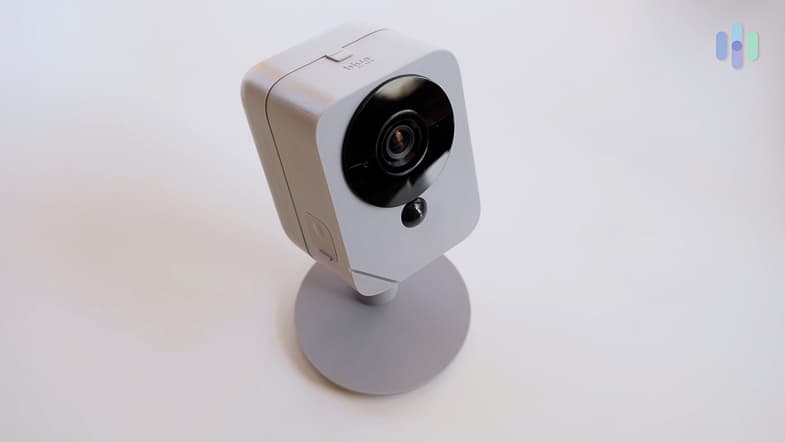 How Do Security Cameras Work?
Finally, we get into the nitty-gritty, the technical side of how security cameras work.
Believe it or not, there are security cameras that don't require Wi-Fi. The Reolink Go, for example, records footage locally onto a 64 GB micro-SD card and uses a T-Mobile SIM card to connect to the internet. If you need a security system for a rural area, Reolink is one of the best options.
There's also the question of the power source, also known as wireless cameras vs. wired types of cameras and hardwired security systems in general. Wireless cameras, particularly outdoor wireless cameras, are much easier to install than hardwired cameras, as they don't require drilling. However, with wireless cameras, you have to take battery life into account. These days, most security cameras' batteries are rechargeable with low battery mobile app alerts, but it's still a consideration.
With wired cameras, make sure you have some form of cellular backup, as they will not work if your home's power goes out. After all, there's no better time for a home invasion than when the power is out in an entire neighborhood.
Recap
From learning about security camera systems in our home security camera guide to choosing one of the best security cameras and installing it in your home, we hope we've provided you with the help you need to secure your home. But the truth is, cameras aren't sufficient for protecting your home from invasion. Rather, you should also look into full-fledged home security systems and video doorbells as well. Home security is a journey, and you've just gotten on the right track.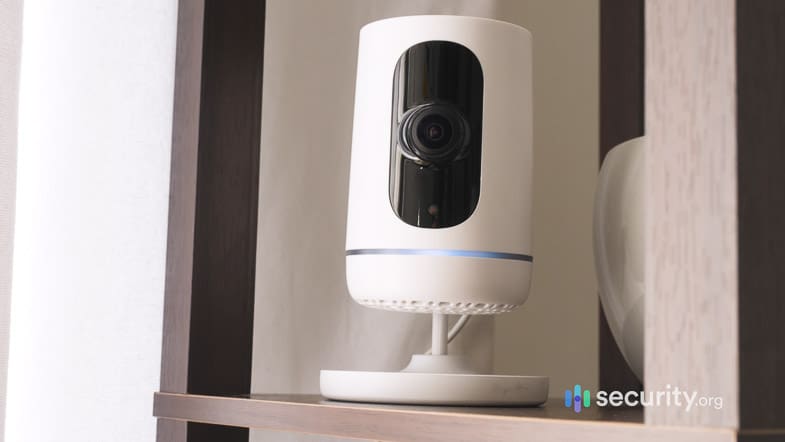 FAQs
If we haven't already answered your questions in any of the above guides, keep reading below.