Lorex Security Camera Deals and Discounts 2022
When searching for the point where value meets durability in home security cameras, we find ourselves taking another look at Lorex.
Exceptional video quality up to 4K
Commercial-grade quality and construction
Several custom recording options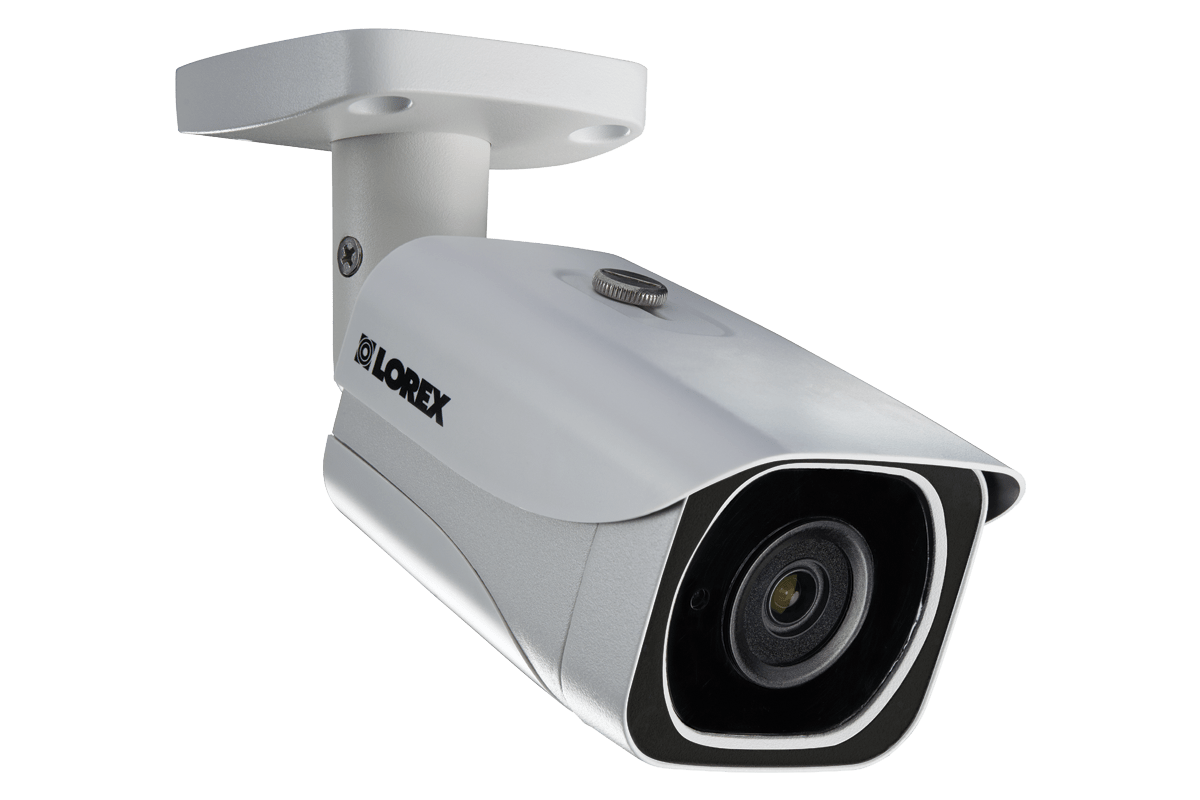 Lorex may not be the biggest name in home security, but it's carved out a niche for itself by selling no-frills home security camera systems without subscription packages or hidden fees. This laser focus on home security essentials allows Lorex to offer products at appealing price points.
Lorex Deals of the Day
Reliably, Lorex offers good deals on its camera packages every day of the year. We're confident in saying so because its website has a Deals of the Day section.1 If you have a specific package in mind, you may have to wait a while and track it every day until you see what you want, but the upside is discounts of as much as 40 percent. We're drawn to deals like the 16-channel 1080p HD security system with 16 active deterrence security cameras marked down from $1,000 to $600!
Along with the expected security camera packages, Deals of the Day is a great way to upgrade an existing Lorex security camera system with deep discounts on hard drives, DVRs, and specialty cameras to round out any setup. A handheld thermal temperature monitoring camera marked down from $1,000 to $400 really grabbed our attention. In sum, the patient customer can get their money's worth by staying on top of these offerings.
FYI: Lorex Deals of the Day are usually live for several days.
Holiday Deals and Promo Codes
On both major and minor holidays, Lorex offers discounts between 10 and 50 percent, which are great security camera deals. Sometimes a promo code is required, but you'll find that on the deals page. In most cases, though, discounts are applied automatically.
Right now, for example, Lorex is running one of its biggest sales of the year: the Fourth of July sale. How much can you save? Up to 50 percent, according to Lorex's website. That means you could potentially get an eight-camera system, which typically costs about $1,000, for just $500. In checking out the actual discounted products, though, the average savings are about 30 to 40 percent. Still a pretty good deal.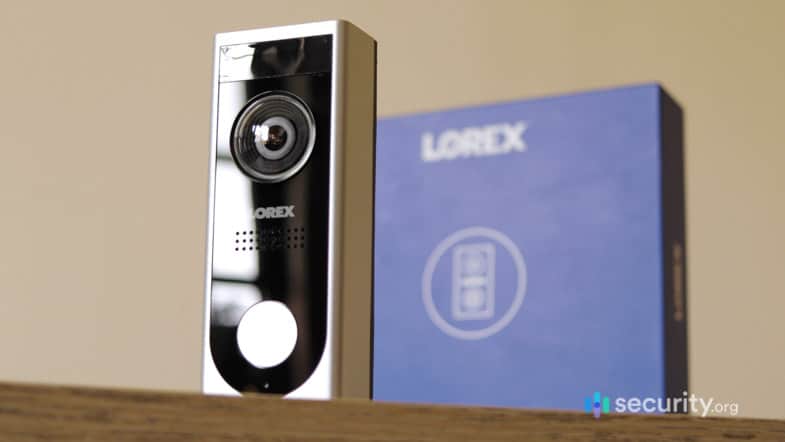 Amazon Monthly Deals
Lorex runs different specials every month over on its Amazon page. While it still offers deals on a handful of surveillance camera packages, these deals focus primarily on Lorex's smart product offerings or Lorex video doorbells (learn more about Lorex video doorbell pricing). You'll find several smaller bundles centered on the Lorex Home Center, a smart hub like an Echo Show 8. Read our Echo Show 8 review to learn more.
Most of these monthly deals have at least one standout discount, like the Lorex 1080p Full HD Smart Indoor Wi-Fi Pan-Tilt Security Camera. This camera went on sale for 44 percent off at $54.99. Checking in on these sales once a month is a useful way to grab new pieces for your security camera system.
TIP: Set a monthly notification as a reminder to check for new offerings on the Lorex Amazon page.
Prime Day Deals
Security camera deals on Prime Day are becoming as certain as Prime Day itself. For Prime Day 2021, we were pleased to see the new Lorex 2K doorbell camera marked down 17 percent to $150. The real heavy hitter of Prime Day 2021, however, was the Lorex 4K weatherproof indoor/outdoor security system, with eight 4K Ultra HD Bullet Cameras and a 2 TB eight-channel DVR, marked down 33 percent to $500!
This year, Prime Day falls on July 12 and 13, and we expect to see massive discounts on security camera systems such as those that include a DVR, multiple cameras, and the whole kit and caboodle. Watch out for 4K security camera systems, as the most expensive items often carry the biggest discounts.
Black Friday and Cyber Monday Deals
If you can wait to get a Lorex system or are just looking to add new pieces to your existing system, we recommend waiting for Lorex Black Friday and Cyber Monday deals for some serious savings. In 2020, we saw savings of $140 from Walmart and 49 percent off at Amazon.
Lorex itself offered the real deal to die for during Black Friday 2020 — 50 percent off for anything and everything sitewide, plus another 25 percent off on select camera systems with the coupon code BF2020. In fact, Black Friday 2020 was so successful that Lorex brought back the same deals last year, but we're not complaining, as the discounts meant huge savings particularly on security camera systems.
Upgrade Program
For loyal Lorex customers, there's always the option to return your old security equipment for new gear. Lorex offers 10 percent off your purchase with returns included, and that's on top of any other discounts that might already be applied. If you're looking at a bundle of 4K night vision outdoor cameras, that's potentially hundreds of dollars more off the original price. The upgrade process is as simple as this:
Fill out the upgrade form and include photos of your old system, no shipping necessary.
Check your email for a voucher code.
Shop for new discount Lorex security cameras and use the voucher code at checkout.
Wait for your new Lorex package to arrive.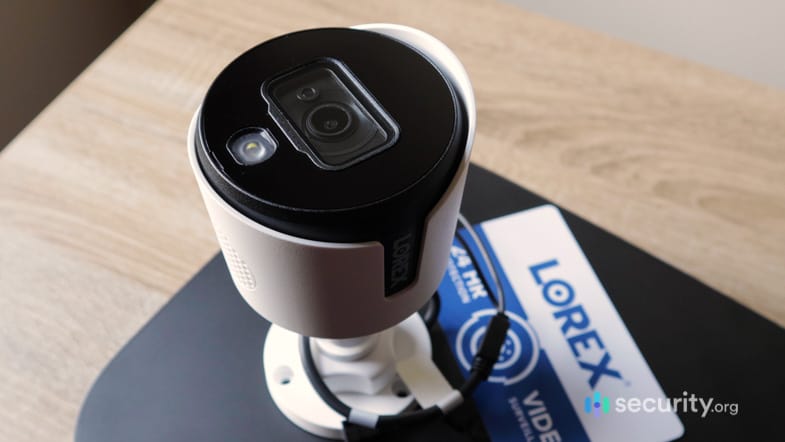 Recap
Lorex has maintained its status as a respected security company thanks to the quality and variety of its camera offerings. What makes its products difficult to pass up, in the end, is the great discounts you can find throughout the year on Lorex camera pricing. Plus, if you're upgrading an old security system, you can factor in another 10 percent off. Learn more in our Lorex camera review, or, if you're not sure Lorex is right for you, check out our list of the best security cameras.