Best VPNs for Craigslist
Do more on Craigslist with the right VPN.
2,500+ research hours
50+ VPNs reviewed
300 speed tests
6 experts consulted
5 VPNs recommended
Craigslist is one of the great tools of the internet, but it can be tricky to use if you want to do anything outside the norm. Want to sell a car in another state? Post lots of ads because you have lots to sell? You could find yourself blocked or even banned by the site.
The solution is to use a VPN. A VPN lets you mask your IP address so you can surf the web with total anonymity, even when you're on Craigslist. Not every VPN is optimized for the platform though. Below, we offer a rundown of the best VPNs for Craigslist.
VPNs With the Most Servers
| | |
| --- | --- |
| Private Internet Access | 20,000 |
| Ivacy VPN | 3,500 |
| Surfshark | 3,200 |
| ExpressVPN | 3,000 |
| NordVPN | 3,000 |
Comparing the Best VPNs for Craigslist
| System | Surfshark | Private Internet Access VPN | NordVPN | ExpressVPN | Ivacy |
| --- | --- | --- | --- | --- | --- |
| Ranking | 1st | 2nd | 3rd | 4th | 5th |
| Ratings | 9.5/10 | 9.4/10 | 9.7/10 | 9.1/10 | 9.2/10 |
| Best monthly price | $2.49 | $2.03 | $4.13 | $6.67 | $1 |
| Maximum monthly price | $12.95 | $9.95 | $11.95 | $12.95 | $9.95 |
| Contract lengths | 1 month, 1 year, 2 years | 1 month, 1 year, 3 years | 1 month, 1 year, 2 years | 1 month, 6 months, 15 months | 1 month, 1 year, 2 years, 5 years |
| Number of servers | 3,200 | 20,000 | 3,000 | 3,000 | 3,500 |
| Number of server locations | 115 | 110 | 160 | 160 | 100 |
| IP addresses | Dynamic and static | Dynamic and dedicated | Shared | Dynamic | Dedicated |
| Five Eyes, Nine Eyes, 14 Eyes member | No | Yes | No | No | No |
| Multi-hop | Yes | No | Yes | No | No |
| Split tunneling | Yes | Yes | Yes, on Windows and Android | Yes | Yes |
| Netflix | Yes | Yes | Yes | Yes | Yes |
| Torrenting | Yes | Yes | Yes | Yes | Yes |
| Read Review | Surfshark Review | Private Internet Access VPN Review | NordVPN Review | ExpressVPN Review | Ivacy Review |
The Best VPNs for Craigslist
A Detailed List of the Best VPNs for Craigslist
Why You Need a VPN for Craigslist
You know which VPNs work best with Craigslist, but you may be wondering why you need a VPN with Craigslist at all. Something we always remind our readers is that logging in to public Wi-Fi without a VPN is like playing Russian roulette with your data and identity. There are two other reasons, though, why a VPN can be helpful when you're using Craigslist.
Selling items in another location: First, Craigslist has gotten pretty cranky in the past few years about who can sell what where. It has been known to bar users from one geographic region from selling in a different region. How do they know who is where? Your IP address tells them. By masking your IP address, a VPN lets you choose where you want to be from.
Getting around bans: We all make mistakes, right? Well, the wrong mistake on Craigslist can get you banned for life. How does Craigslist enforce its bans? Once again, it all has to do with IP addresses. That means a good VPN that masks your actual IP address can get you back on the site. Make sure you're using a VPN with dynamic IP addresses, since otherwise Craigslist will recognize you.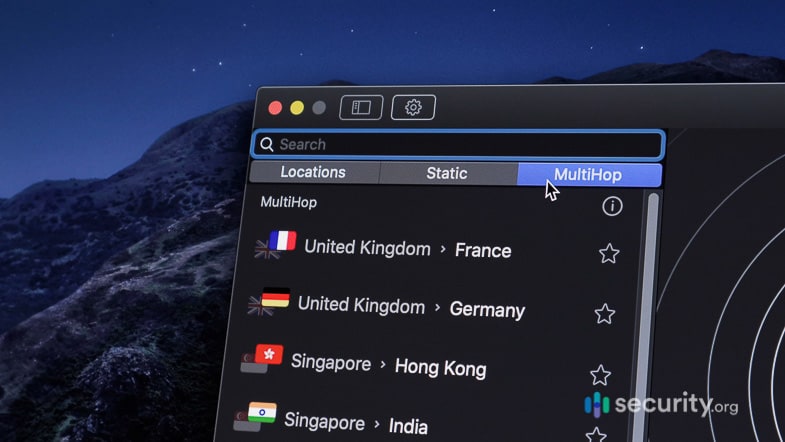 Methodology
We want to be up front and transparent about our selection process for lists like this, so we always include a complete breakdown of how we choose the best VPNs. The simple answer is we look carefully at several categories, including security, speed, bonus features, and price. If you're looking for more details about our process, then you can find fuller explanations below.
Craigslist
We couldn't put together a list of the best VPNs for Craigslist without first considering how well each VPN connects to Craigslist. As a starting point, we were interested in obvious things such as security and speed. If a VPN can't keep you safe on Craigslist, then it's not much good. In addition, we looked for VPNs with dynamic IP addresses, since they can help you get around bans. We also looked for VPNs with lots of servers in lots of locations, since more locations means more places where you can sell.
Security
It's easy to say a VPN must be secure before we include it on a list like this, but what does that actually mean? Security involves several important factors.
Company location: Companies in countries that are members of the Five Eyes, Nine Eyes, and 14 Eyes surveillance alliances must turn over customer data when a government agency subpoenas their records. If you're looking for a VPN that rigorously protects your privacy and anonymity, then you need to pick one located in a country outside these alliances.
Privacy policy: It's pretty easy to find out how seriously a VPN takes your security. Just examine its privacy policy. It's okay if a VPN keeps some data. VPNs need your email address and payment information to charge you, for example, but we take a dim view of any VPN that holds on to IP addresses, browsing histories, or time stamps. That information could reveal your identity and compromise your privacy.
Encryption: A VPN is all about encryption. It's literally an encrypted tunnel that hides your internet connection from prying eyes, so we expect VPNs to have the best encryption available. For now, that's AES-256, the same encryption used by the U.S. military and U.S. intelligence agencies.
Protocols: Encryption is important, but so is the order in which a VPN employs that encryption. Protocols serve as the instructions for connecting to the server, and they tell your computer which types of encryption to employ and when. OpenVPN remains the protocol standard because it is open source and has been tested by every computer expert out there. We're slowly becoming fans of newer protocols as well, including WireGuard and Lightway.
Multi-hop: The newest tool in VPN security is called multi-hop, or double VPN. Essentially, multi-hop technology routes your internet connection through two or more servers rather than just one, which means you are at least doubly encrypted and far more difficult to follow.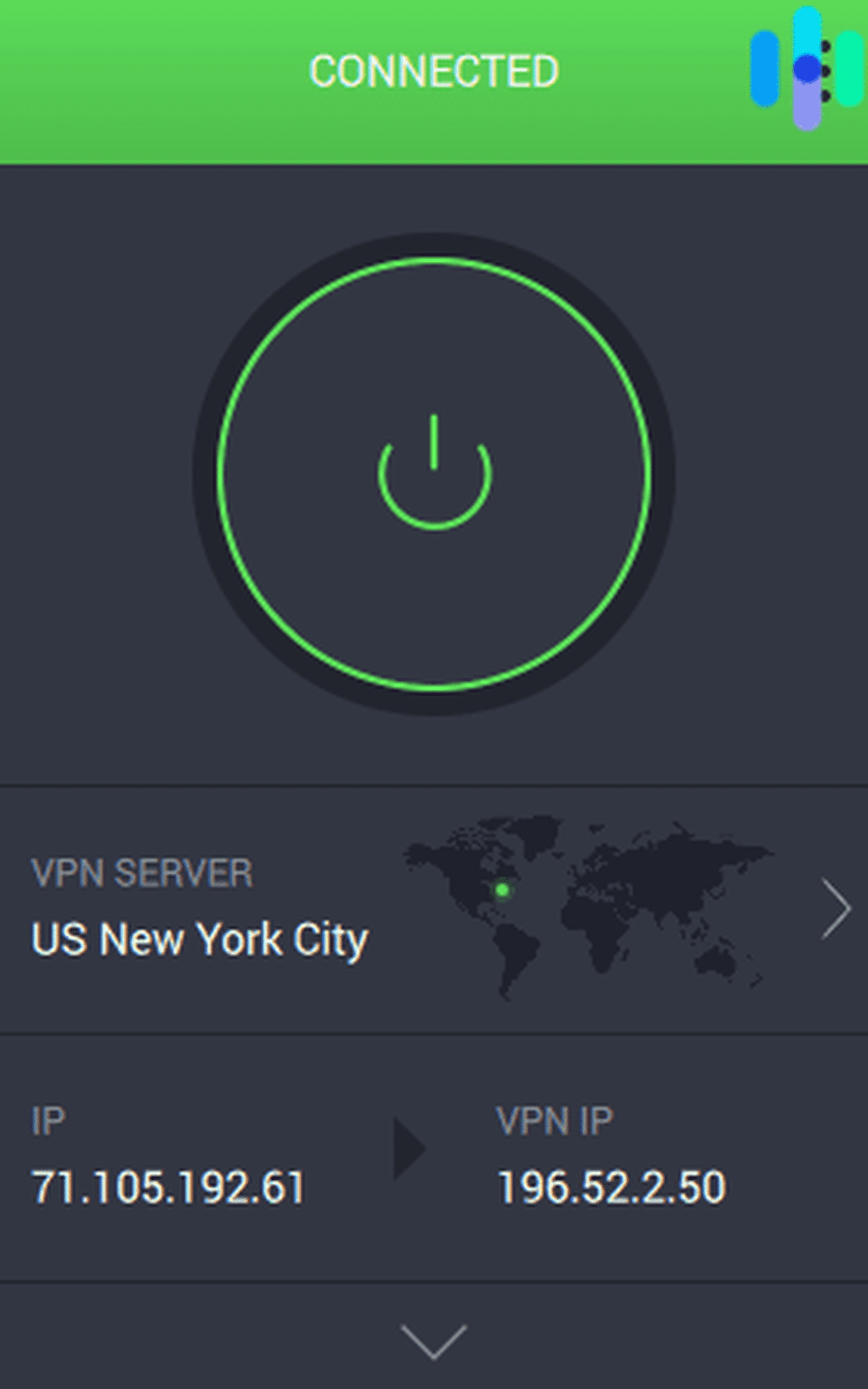 Speed
We check the speed of each and every VPN, and compare those speeds to find out which is the fastest. To do that, we run tests on both a Mac and Windows computer. First we test the speed of each computer running on its own with the VPN disabled. Then we test again with the VPN turned on. From those two numbers, we can derive a percentage that lets us see how one VPN stacks up against another. All VPNs slow down your device to some extent, but we're looking for as little drag as possible.
Features
Everyone likes a little bit extra, and some VPNs give us just a little more than others.
Split tunneling: Split tunneling allows you to log on to the plain old internet at the same time you're using a VPN, which means you can stream music at the same time you upload work files without gobbling up crazy amounts of bandwidth.
Streaming access: A good VPN will allow you to log on to streaming services from all over the world, which means you get access to more content. We like VPNs that provide access to lots of services, but they need to connect to the best services as well. For more, check out our lists of the Best VPNs for Netflix and the Top VPNs for Disney+.
Torrenting: Torrenting is one of those dicey activities where you need a good VPN to make sure no one can steal your data. We like VPNs that are specially set up for torrenting, with dedicated torrenting servers and P2P tools that let us connect at the touch of a button.
Free perks: With all the company mergers happening these days, we're starting to see more VPNs offer some unexpected perks. At least one VPN on this list, for instance, offers a free terabyte of cloud storage with every subscription.
Price
Obviously, we like low prices. Who doesn't? We talk about value more than price though. There are some free VPNs, but what good is a free VPN if it doesn't protect you or it's so slow you can't keep up with the plot of "Bridgerton"? We think about price in the context of all the other elements we've discussed: security, speed, and features. The sweet spot for month-to-month subscriptions is $10 to $13, but we like choices as well. We want to be able to buy a single month of a VPN, but also be rewarded if we're willing to sign up for longer terms. When it comes to yearlong subscriptions, we look for prices between $2 and $4 per month.
Recap
Whether you're a buyer or a seller, whether you're looking at tubas or real estate, Craigslist is a place you don't want to venture without a VPN to protect you. Now you don't have to. We're confident you'll find the right VPN to use for your Craigslist situation somewhere on this list.
FAQs
We pride ourselves on having the answers to all your questions. Here are a few in response to your most frequently asked questions about the best VPNs for Craigslist.