Cyberghost Black Friday and Cyber Monday Deals
Servers in 91 countries
Headquartered in Romania, outside Five Eyes, Nine Eyes, and 14 Eyes jurisdictions
Affordable with a variety of subscription options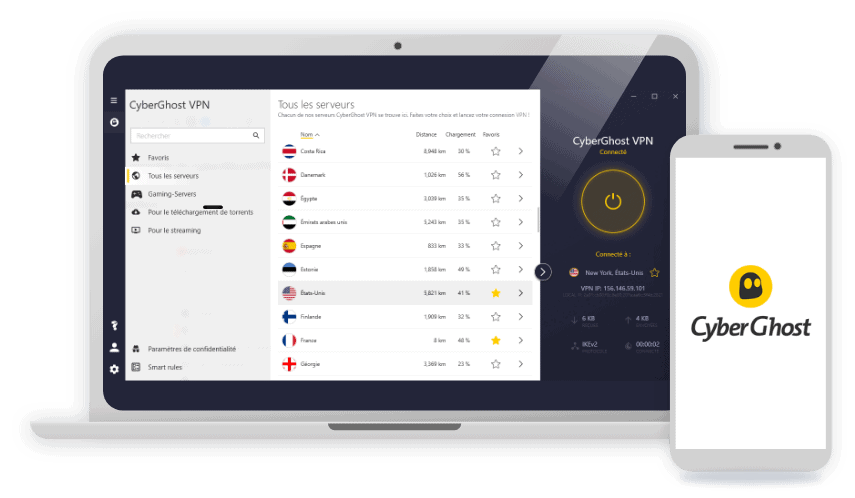 A virtual private network, or VPN, offers what we like to call priceless protection for your identity and browsing history, especially if you tend to use public Wi-Fi networks regularly. CyberGhost is one of the best VPNs out there, which makes it an especially valuable investment. It's one thing to say something is priceless, though; it's quite another to have to pay that price. The truth is that VPNs can be pretty expensive, upwards of $12 a month. CyberGhost is normally $12.99. If you're like us you're not made of money. That's why we're always on the lookout for deals and discounts.
Black Friday, the day after Thanksgiving, and Cyber Monday, the first workday after that long weekend, are two of the best days all year to get big savings on VPNs. We've all seen the videos of stampedes into big box stores, but one of the best parts of getting a deal on a VPN is that we don't have to face the crowds. We can save lots of money from the comfort of our own cozy couch.
So if you're looking for a priceless service for a price you can actually afford, we've got you covered. Below, we'll let you know just what kind of discounts CyberGhost has on offer this year.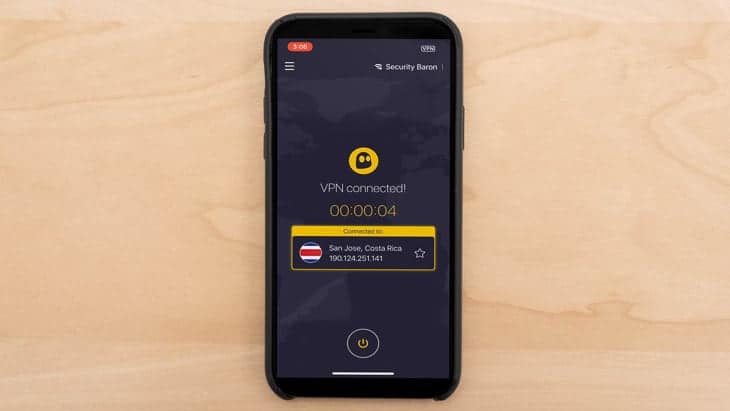 2021 Black Friday and Cyber Monday Deals
Let's not beat around the bush. What does CyberGhost's pricing look like this holiday season? The answer depends on whether or not you're willing to invest in the company's VPN long-term. Often, we like the convenience of month-to-month subscriptions. We never know when we might find a better service or just want to try out something new. Unfortunately, CyberGhost's monthly price hasn't moved for Black Friday and Cyber Monday. Even if you purchase on these days, you'll pay $12.99 a month, the same as you will all year long. The same is true for CyberGhost's six-month plan. It's priced at $6.39 a month, or $38.34 total.
However, CyberGhost does have a good deal going this year on its two-year plan. Right now you can get two years of VPN service for $58.50, and CyberGhost will throw in an extra three months for free. That's just $2.17 a month, a savings of 83 percent over the normal price. Best of all, CyberGhost promises that price will remain the same when you re-up for future years. You won't get the extra three months, but it's nice to know the company won't jack up the price just because you've shown a little loyalty and decided to stay with them over time (lots of companies do!).
Did You Know: In 2019, for the first time ever, there were actually more online shoppers on Black Friday than there were on Cyber Monday.1 Ten million more online shoppers, to be precise, for a total of over 93 million customers. That's even more than were in the brick-and-mortar stores, and the number is sure to be even higher this year. Who knows how this might affect the deals that technology companies like CyberGhost will offer?
CyberGhost's Year-Round Pricing
The truth is if you're willing to sign up for multiple years of CyberGhost's VPN service, you can usually get a good price all year round. There's one reason we ranked them among the best cheap VPNs around. With plans that start as low as $2.75 per month, it's almost like it's Thanksgiving every day.
For a regular month-to-month subscription, CyberGhost's pricing isn't really anything special. In fact, that price is at the higher end of the market. As with most VPN companies though, the more time you sign up for, the deeper the discounts. CyberGhost offers a six-month plan, unusual among VPNs, for just under half of what it charges for a single month. Oddly, it doesn't have an annual plan, but the two-year plan is usually around 79 percent less than the monthly plan.
| Contract Length | 1 month | 6 months | 2 years |
| --- | --- | --- | --- |
| Monthly Price | $12.99 | $6.39 | $2.75 |
| Total Amount Billed | $12.99 | $38.34 | $66 |
CyberGhost Features
Not sure whether CyberGhost is the right VPN for you? Our complete CyberGhost VPN review might help you make your decision. For a quick primer, though, here are some of the basics of what the company offers:
Logging policy: CyberGhost doesn't log any of our internet or browsing data, but they do keep personal information such as account information, name, address, email, username, and payment information. They also keep our IP address, though they claim to store it in an anonymized format.
Five Eyes, Nine Eyes, 14 Eyes non-member: Based in Romania, outside the big three surveillance groups, CyberGhost can't be forced to turn over customer data to government agencies. We still wish it didn't keep our IP address, but at least it's unlikely to give it to anyone.
Kill switch: CyberGhost does have a kill switch. If the VPN's connection is lost, our devices are disconnected immediately, keeping us safe from prying eyes.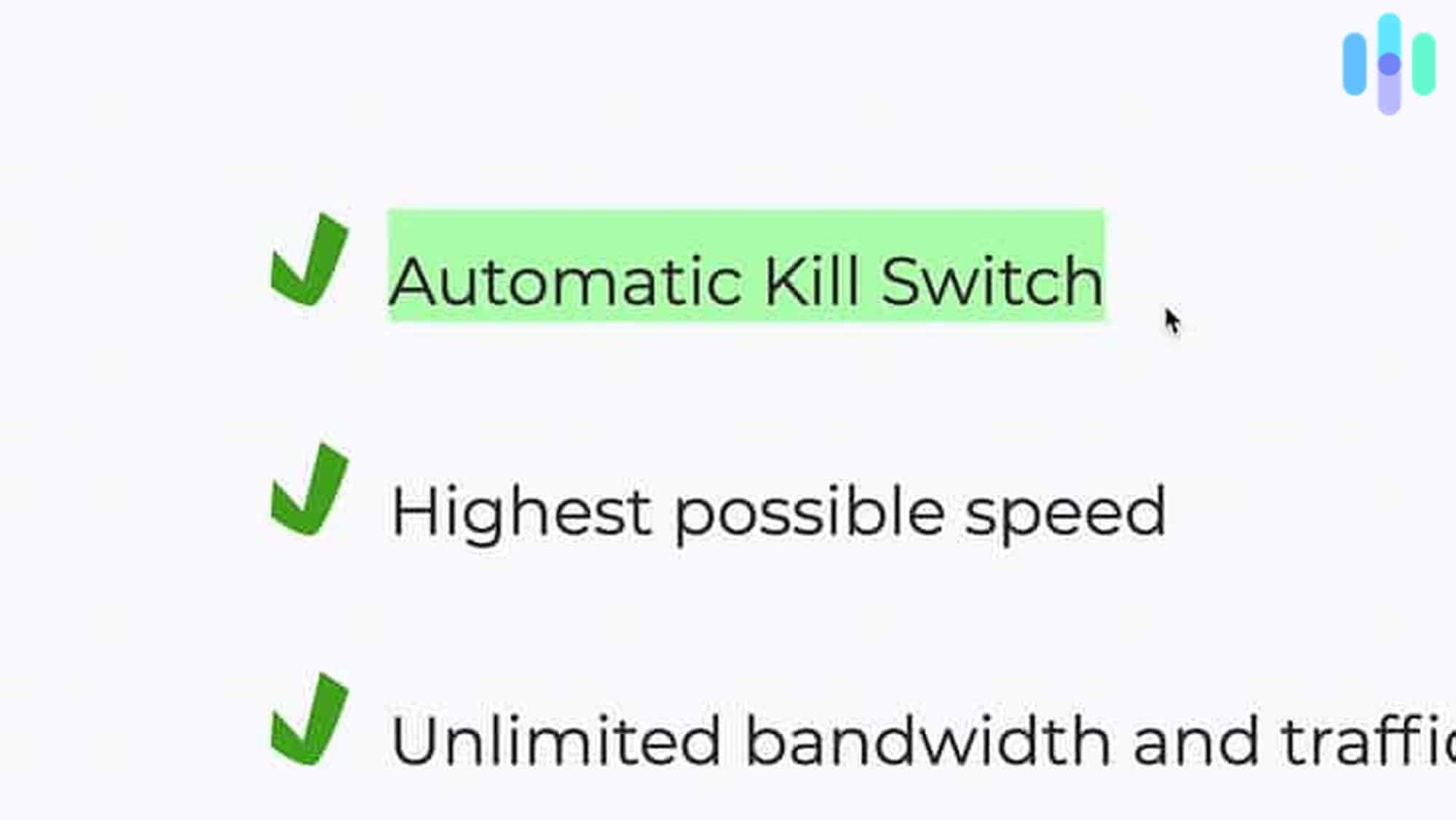 Netflix, streaming, and torrenting: Whether we're downloading or streaming, CyberGhost can certainly handle it. Netflix, Hulu, HBO; whatever service you use, CyberGhost makes it easy. And if we're feeling a bit edgy? It allows torrenting, too.
Anonymous, static, and shared IP addresses: Once connected to a server, we're connected to an anonymous static IP address that we share with tons of other CyberGhost users who chose the same server.
Of course, another factor for consideration: CyberGhost offers a full 45 day money-back guarantee. In fact, they'll even refund a monthly subscription for up to 14 days. The Black Friday and Cyber Monday deals include that same get-out-of-jail-free card. That's impressive. We've found that many holiday deals come with caveats, such as no returns.
Buyer Beware: The competition is getting fierce. Internet searches for Black Friday deals have more than doubled in the past five That means many VPNs are slashing prices to the bone. Make sure you check out all of our Black Friday and Cyber Monday deals so you're sure you're saving the most money you can.
Recap
The bottom line is that CyberGhost has great deals all year-round. $2.75 a month for a two-year plan isn't much more than the $2.17 price per month you can get this year on Black Friday and Cyber Monday. Of course, 58 cents a month of savings is still 58 cents a month of savings. If you're not ready to decide, though, or you just can't drag yourself to a computer after all that turkey you've eaten, you'll still be in pretty good shape even if you don't sign up for CyberGhost until January.