IPVanish vs. NordVPN

Most Affordable

A two-year plan costs just $3.79 per month.
Each plan comes with a 30-day money-back guarantee.
Students can receive a 15-percent discount for a two-year plan.
Best Speed

Access to ESPN, HBO, MLB TV, NBC Sports, and other streaming services
Dynamic IP addresses
Unlimited server switches and devices per subscription
IPVanish and NordVPN were established in 2012, but we quickly found out that they differ in more ways than one. Because they're premium VPN providers, we've decided to pit them against each other in a showdown. We believe that the differences between IPVanish and NordVPN are going to be deciding factors on which reigns supreme. Well, we went ahead and tested out the two VPN providers and laid out our findings below to save you time.
One thing to note: NordVPN recently bundled together multiple services offered by Nord Security, its parent company. You can now access NordVPN, NordPass (password manager), and NordLocker (secure cloud backup) under one subscription. If you're interested in those features, you can basically call it a day and choose NordVPN now. But if VPN features are most important to you, keep reading.
IPVanish and NordVPN Features at a Glance
When comparing VPN providers, we make sure that they meet VPN industry standards. We performed tests on our Macbook Air and VivoBook (Windows). In the chart below, we've listed some essential features that we like to see in VPN services. As you can tell, IPVanish and NordVPN have a lot in common on the surface.
| Feature | IPVanish | NordVPN |
| --- | --- | --- |
| Five Eyes, Nine Eyes, or 14 Eyes | Yes | No |
| Log Web Traffic | No | No |
| IP Addresses | Anonymous, dynamic | Static, shared with other NordVPN users |
| Kill Switch | Yes | Yes |
| Split Tunneling | Yes | Yes |
| Netflix | Yes | Yes |
| Torrenting | Yes | Yes |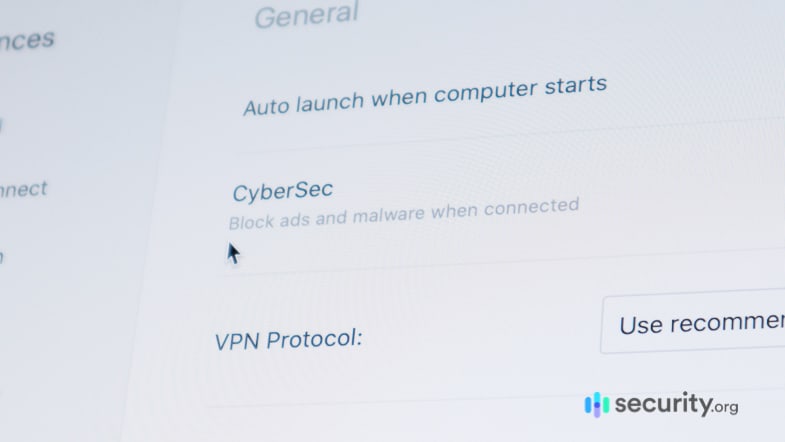 For a deep dive on both VPN providers, give our IPVanish review and NordVPN review a read! Or, check out our picks for the best VPNs, the best VPNs for Mac, and the best VPNs for Windows if you're curious.
Two Peas in a Pod
IPVanish and NordVPN are both premium VPNs, so it isn't surprising to see similarities between them.
Logging Policy
IPVanish and NordVPN have strict logging policies, which means that they won't collect, monitor, or track our usage of their VPN services.
IPVanish collects personal data like email addresses and payment information, and non-personal data like page requests, browser type, operating system, bounce rate, and the average time spent on their website. NordVPN also collects names, payment information, and email addresses.
Since IPVanish is under the jurisdiction of a Five Eyes country because it's based in the United States, we're giving this one to NordVPN. NordVPN is based in Panama, where companies have no legal obligation to present customer information to the government when subpoenaed. In the U.S, IPVanish is required to oblige to subpoenas and court warrants.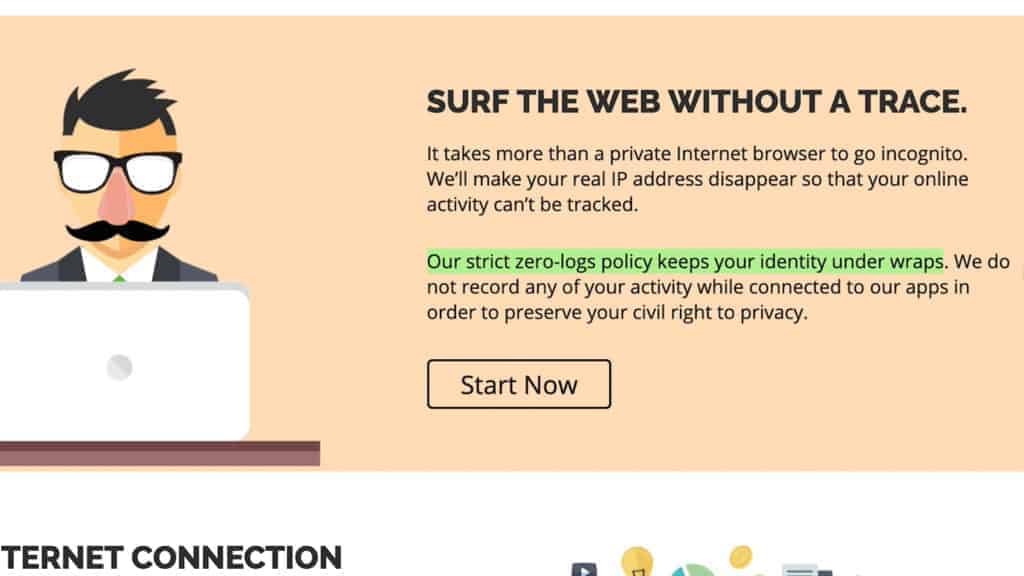 Kill Switch
Otherwise known as a network lock feature, a kill switch saved our butts on many occasions, especially during thunderstorms. IPVanish and NordVPN both offer this feature, checking off the box on our list of standards. Whenever our Internet connection was lost, the kill switch blocked our device or app and protected our private data from leaking on the web.
Torrenting
We did our fair share of torrenting non-copyrighted materials such as music and image galleries when testing out both VPNs. IPVanish and NordVPN employ uTorrent as their torrenting software, though the former only works with Windows.
Encryption Methods
Encryption is creating a code that either masks or transforms personal data, and luckily, IPVanish and NordVPN implement the standard high-quality encryption, AES-256. Other encryption methods for IPVanish include IKEv2, OpenVPN, and L2TP/IPsec VPN protocols, while NordVPN has IKEv2/ IPSec, SHA2-384, and PFS.
Tip: For an extra layer of security, two-factor authentication gives you one or more unique codes that you can only access on your phone. Two-factor authentication ensures that your online accounts are less susceptible to hackers who need to physically get a hold of your phone to steal your private data.
One of These Is Not Like the Other
Throughout our testing, we felt secure and anonymous whenever we browsed the web through IPVanish and NordVPN. That said, the experiences significantly differed. Depending on what you're looking for, the following differences might be a dealbreaker.
Location of Headquarters and Privacy Jurisdiction
IPVanish is a U.S. based company, which means they're part of the international surveillance alliance Five Eyes and will hand over personal data to the government if requested. On the other hand, NordVPN is based in Panama, so they don't have any mandatory retention laws. We're always more comfortable with companies that are non-members of Five Eyes, Nine Eyes, or 14 Eyes because we don't want Big Brother monitoring us.
Multi-hop
Imagine a VPN tunnel chained to another tunnel — that's multi-hop. NordVPN took security to another level with double the encryption on two servers. Our Internet Service Provider couldn't even trace our final destination because the first VPN server changed our IP address. IPVanish gave us only one server, so our "traveling" was limited.
Number of Servers and Locations
Generally, VPNs with many international servers are a better pick, especially if those servers are closer to your location. We noticed during testing that the closer the servers were, the faster our connection. IPVanish claims that they have more than 1,500 servers in over 75 locations while NordVPN has 5,525 servers across 59 countries. We leaned toward NordVPN because there were more servers to choose from.
IP Addresses
Before using VPNs, we had Instagram ads popping up on our feed based on our search history. When we tested IPVanish on our Macbook Air and VivoBook, the ads appeared less and weren't specific to our interests. That's because IPVanish gave us a new address every time we logged on, keeping us anonymous. NordVPN fell short by giving us the same IP address every time, but we still remained anonymous since it was shared among multiple users. We had the option to purchase a dedicated IP address from NordVPN for $70 a year but decided to pass.
Netflix and Streaming
NordVPN has long been one of the best VPNs for streaming, as it can unblock almost any streaming platform. IPVanish, on the other hand, only optimized some of its servers to work with Netflix and other streaming platforms. The locations are still limited as of now, although the list is growing steadily. For now, we're giving NordVPN the win.
Did You Know: Entertainment was the primary motivator for VPN use in 2018, with 54 percent of respondents using them on desktops and 57 percent using them on mobile devices.1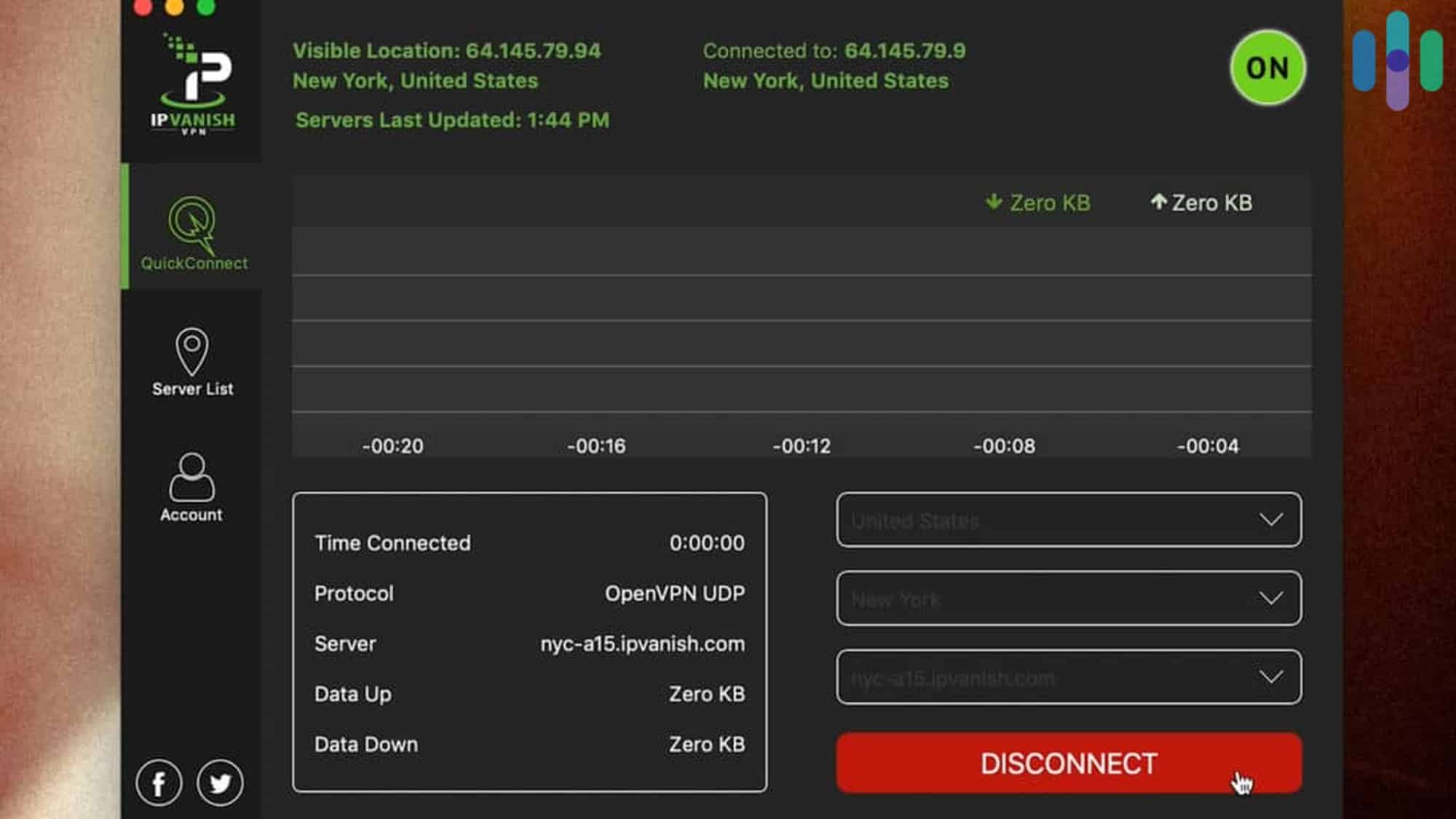 DNS and WebRTC Leak Tests
We performed DNS and WebRTC leak tests on our Macbook Air and VivoBook while connecting to IPVanish and NordVPN servers. We discovered that both IPVanish and NordVPN didn't have any leaks for either device for the DNS leak test, so the DNS traffic remained within the VPN tunnel instead of a third-party DNS server.
WebRTC allows web browsers to communicate with each other without an intermediate server directly. The test ensures that the devices' private IP addresses aren't leaked. When we tested IPVanish for these potential leaks, we were relieved to find none on either device. NordVPN didn't have any leaks either while we were using our VivoBook, so in their case, yay for Windows and nay for Macs.
Speed Tests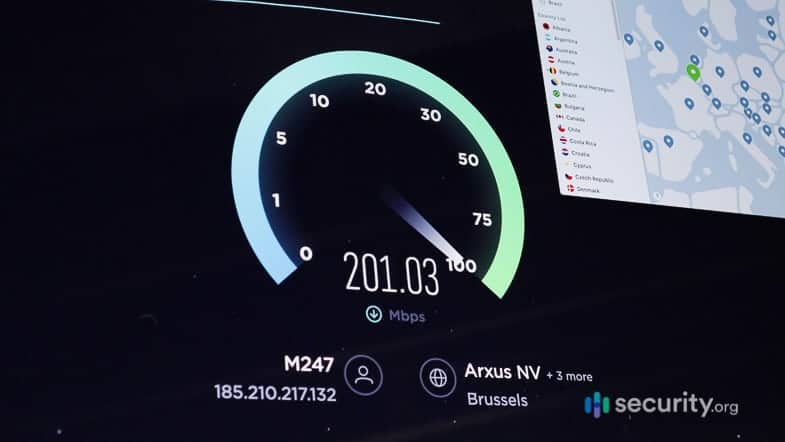 As far as speed tests go for IPVanish, we found that they performed better than NordVPN on our Macbook Air in download and upload speed differences. On our Windows VivoBook, IPVanish performed slower than NordVPN in download speed but faster in upload speed.
| Tests | IPVanish | NordVPN |
| --- | --- | --- |
| MacBook Air – High Sierra Version 10.13.6 | MacBook Air – High Sierra Version 10.13.6 | MacBook Air – High Sierra Version 10.13.6 |
| Ping without VPN (in ms) | 14 | 42 |
| Ping with VPN (in ms) | 16 | 46 |
| Ping Difference (avg-32%) | 14% | 10% |
| Macbook Download Speed without VPN (in Mbps) | 37.05 | 54.86 |
| Download Speed with VPN (in Mbps) | 31.57 | 41.37 |
| Download Difference avg- -25.44% | -14.80% | -24% |
| Upload Speed without VPN (in Mbps) | 25.9 | 33.86 |
| Upload Speed with VPN (in Mbps) | 21.13 | 27.21 |
| Upload Difference | -17.7 | -20% |
| VivoBook (Windows) | VivoBook (Windows) | VivoBook (Windows) |
| Ping without VPN (in ms) | 14 | 5 |
| Ping with VPN (in ms) | 15 | 160 |
| Ping Difference | 7.1 | 3100% |
| Macbook Download Speed without VPN (in Mbps) | 69.92 | 23.49 |
| Download Speed with VPN (in Mbps) | 26.31 | 21.7 |
| Download Difference | -62.37 | -8% |
| Upload Speed without VPN (in Mbps) | 41.51 | 24 |
| Upload Speed with VPN (in Mbps) | 30.98 | 7.91 |
| Upload Difference | -25.37% | -67% |
NordVPN wins in faster download speed performance on our VivoBook by a significant percentage. All in all, IPVanish was faster most of the time on both devices. We should note that these speed test results vary and aren't reflective of the standard by any means. Factors such as server locations and device types affect Internet speeds, so take our results as such.
Pricing
Using a VPN service sometimes boils down to the cost. If we're only looking at the one-month plan, IPVanish is cheaper. However, when we took a step back and calculated the cost of long-term subscriptions, the difference narrowed down.
Both IPVanish and NordVPN can be purchased for as low as $3.99 per month. Granted, you'll need to pay for an entire year or two in advance to get that rate, but it's a significant savings compared to the more than $10 per month rate if you pay monthly.
Company
Contract Length
Monthly Cost
Total Cost
Savings (compared to monthly plan)
IPVanish
1 Month
$10.99
$10.99
0%
3 Months
$5.32
$15.96
51%
12 Months
$3.99
$47.89
63%
NordVPN
1 Month
$11.95-$13.99
$11.95-$13.99
0%
12 Months
$4.99-$6.99
$59.88-$53.88
39-57%
24 Months
$3.99-$5.99
$95.76-$143.76
51-63%
For a detailed overview of the costs, check out our IPVanish pricing page and NordVPN pricing page.
Devices Per Subscription
IPVanish allowed us to connect an unlimited number of devices per subscription. On the contrary, NordVPN only allowed six devices per subscription. Though this might seem like a small number, it's suitable for small and medium households but not for businesses with tons of employees.
Tip: Some VPNs will offer exclusive plans for businesses or larger teams so you can save more money while connecting multiple devices.
Apps
For privacy on the go, we made sure to download the iOS apps and Android apps for IPVanish and NordVPN. IPVanish goes the extra mile and offers apps for Chromebook, Windows Phone, Linux, and wireless routers aside from the standard Windows, macOS, iOS, and Android. NordVPN only provides the standard but does better in terms of app ratings on the Apple Store and Google Play. IPVanish has better ratings on the Apple Store than Google Play. Both apps were easy to navigate, and we didn't run into any issues while using them.
Choose Your Fighter: IPVanish or NordVPN
IPVanish and NordVPN are both strong contenders, but we recommend NordVPN overall. While both VPNs have kill switches and encryption methods to protect our private data further, IPVanish performs better in terms of speed, while NordVPN is the more affordable option with easier access to Netflix. While both VPNs deserve their praise, IPVanish and NordVPN have encountered situations where privacy was compromised, with the former giving up information to the government2 and the latter getting hacked.3 We never said that the two of them are perfect, but they're some of our favorite VPNs. Overall, IPVanish and NordVPN have their strengths and weaknesses, but we highly recommend both of them for anyone new to VPNs.
FAQ
If all that information isn't enough to help you make a decision, let's see if the answers to these frequently asked questions are.