Surfshark vs. Private Internet Access
Deciding between Surfshark and Private Internet Access is a tough call. We make it easier.

Best Technology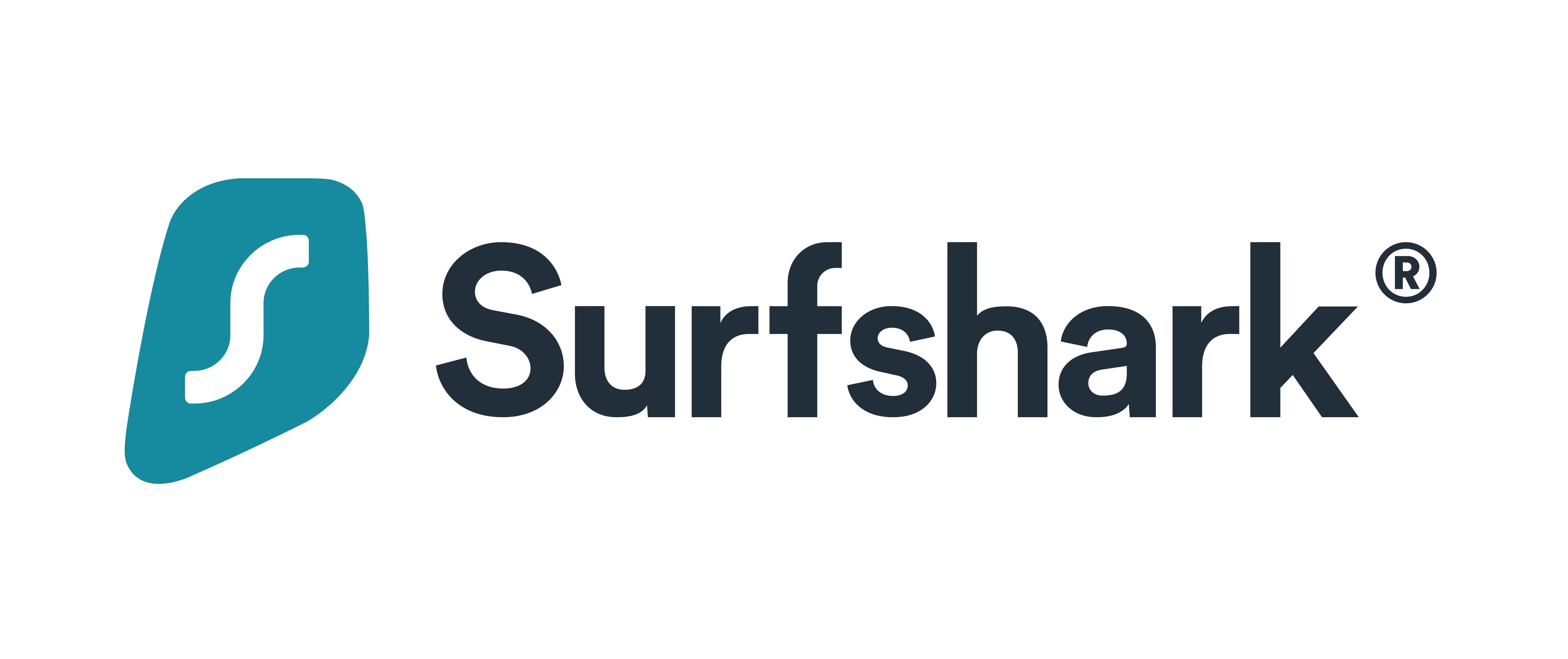 No-logs VPN company based in the Virgin Islands
Allows unlimited connections, double VPN, and split tunneling
Choice of OpenVPN, WireGuard, and IKEv2
Most Affordable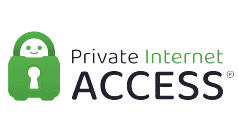 Doesn't keep websites accessed or IP addresses
Kill switch protects web traffic even if VPN fails
Torrenting allowed
It's easy to choose when one side is clearly better than the other. Take VPNs, for instance. If one clearly protects you and the other leaks data like a sieve, the decision is easy. When you're dealing with two strong virtual private networks (VPNs), though, like Surfshark and Private Internet Access, it can be hard to know which is right for you.
Both Surfshark and Private Internet Access rank high on our list of the best VPNs. Both provide excellent security and a number of useful features to improve your online experience. Both provide great value for the money and offer deep discounts for yearlong or multiyear commitments. So, how do you choose?
The answer is, you dig deep until you discover the subtle differences between them. Or, rather, you let us do the job for you. Below, you'll find our detailed comparison of these two top-tier VPNs. We examine every important aspect of VPNs and consider precisely how the two stack up against one another. As a result, we're confident that by the time you're done, you'll know exactly which one is right for you.

Similarities
Let's start by examining what these two VPNs have in common.
Encryptions and Protocols
Encryption is the heart of all VPNs. In fact, that's what a VPN is: an encrypted tunnel that connects you to a remote server. Protocols, meanwhile, are the instructions for how a VPN deploys its encryption methods. Both have to be strong to create a secure VPN.
Both Surfshark and Private Internet Access (PIA) feature the strongest encryption in the industry, AES-256. That's the same encryption used by the U.S. military. In addition, both offer a choice of protocols, including the gold standard OpenVPN and its newest rival, WireGuard. You just can't get much safer.
We should point out that PIA offers a bit more choice than Surfshark. Not only does it offer a few more protocols to choose from, but you can also choose a less rigorous encryption method, AES-128 instead of AES-256. We don't recommend lowering your security this way, but it will increase your connection speeds.
Locations and Privacy Policies
Generally speaking, we prefer VPNs headquartered in countries outside the Five Eyes, Nine Eyes, and 14 Eyes surveillance alliances. Countries in these alliances have laws that can compel companies to share customer information with law enforcement agencies and have agreed to share that information with one another. Surfshark is based in the Netherlands, a member of Nine Eyes. Worse, Private Internet Access is based in the U.S., a member of Five Eyes and the country that coordinates all of this intelligence sharing. Either company, then, can be compelled to turn over customer records if they're served with a subpoena.
Here's the good news: Both have strict privacy policies that limit what kind of data they collect. In particular, neither company records any information about your online activities. That means no browser histories, no IP addresses, and no timestamps. Thus, even if they are forced to hand over your information, they have nothing that could identify you or what you're doing when you're online.
FYI: Many VPNs claim to be "no log," but every VPN logs some information, if only to keep the VPN running. No log really means the company doesn't record any data related to your online activities.
Bonus Safety Features
Beyond their encryption and their privacy policies, both PIA and Surfshark offer some additional features that help to ensure your security. First, both offer a kill switch. Basically, a kill switch shuts down your browser and all of your apps any time you lose your VPN connection. This guarantees that no one can accidentally see what you're up to should your connection go down.
In addition, both accept cryptocurrencies as payment. With cryptocurrency, you can pay for your service without having to supply your name or your billing information. Ultimately, this creates an extra layer of protection from anyone who might be looking to spy on your activities.
Finally, we should also add that both VPNs have proved 100 percent leak-free in our testing. Neither of them has a WebRTC leak, which would expose your IP address. And neither of them has a DNS leak, which would expose your browsing activity.
Productivity
Surshark and PIA also offer a number of additional features that can help boost your productivity. As a starting point, both allow you to access all the best streaming services, like Netflix, Hulu, Disney+, and HBO Max. In fact, with an IP address from another country, you can even access streaming libraries that are only available overseas.
If this isn't enough entertainment for you, Surfshark and PIA provide torrenting support, so you can download even more content without worrying about who might be watching. In fact, both are so good with torrenting that we've put them on our list of the best VPNs for torrenting.
All this downloading is made faster and easier because both companies also offer lots of servers in lots of locations. The more servers a VPN has, the more likely you'll be able to find one that doesn't have much traffic. And the more locations it has, the more likely you'll be able to find a server that's nearby. Both factors play an important role in upload, download, and ping speeds.
We should point out that PIA has many more servers than Surfshark. While Surfshark has a healthy 3,200, PIA has over 12,000. Of course, it's also worth noting that Surfshark comes out on top when counting the number of locations. It maintains servers in 100 countries, while PIA has servers in 84.

Number of Devices
If you're anything like us, you have more than a few devices. We've got desktops, laptops, tablets, cellphones, smart TVs, smart watches; you name it, we've got it. The thing is, all of these need to be protected. Any of them could be a potential route for an identity thief to steal our personally identifiable information (PII). If we had to buy a VPN for every device, though, we'd be out of money by the end of the week.
Thankfully, both Surfshark and PIA cover multiple devices with a single subscription. PIA lets you install the VPN on up to 10 devices, and you can even use all 10 at once. Surfshark goes one better: One subscription gets you installation on an unlimited number of devices. That's handy for device hoarders like us, but it can be a lifesaver for families who need VPNs.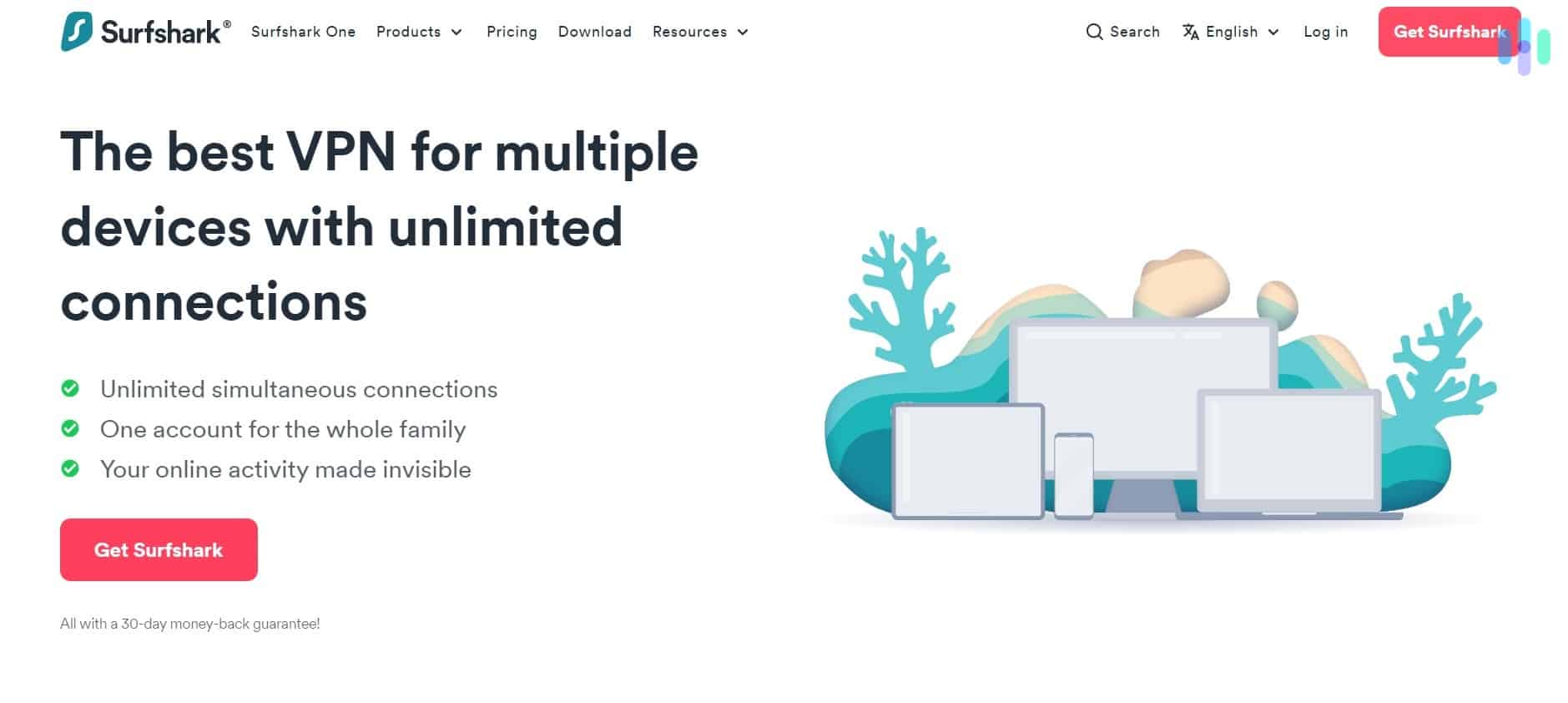 Differences
You've probably already noticed some small differences between Surfshark and PIA, like the difference in how many servers they each maintain. However, there are some much larger differences between them as well, and these can be crucial in determining which VPN is right for you.
PIA's Strengths
First, let's go over PIA's real strengths, the features it has that Surfshark just can't match.
One of these is the fact that its code is entirely open source. That includes the source codes of every app. It also includes the source code for its protocols. Anyone can access these; anyone can analyze them. Why is that so important? It means that PIA can't insert any backdoors without users knowing about them. There's no possibility that PIA could be secretly collecting your data or allowing third-party vendors access to your private information.
Just as important, open source code means countless users have had the chance to pore over PIA's apps and protocols, looking for potential security holes. After 10 years in the business, there just aren't any holes left at this point, making PIA one of the safest VPNs on the market.
Surfshark's Strengths
Don't start thinking PIA's the better VPN, though, just because it's open source. As it turns out, Surfshark has a few tricks up its sleeve. In particular, Surfshark provides two bonus security features you won't find with PIA: multi-hop and camouflage mode.
Multi-hop means that instead of routing your connection through one encrypted tunnel to one remote server, Surfshark routes your connection through two or more encrypted tunnels to two or more remote servers. Your connection winds up encrypted twice, and since you are hopping, it's harder for any would-be spies to follow you online. The result? You're even safer with multi-hop than you are using a normal VPN.
Camouflage mode boosts your overall security as well. This feature conceals the fact that you're using a VPN at all. While apps and sites can't identify you if you're using an anonymous IP address assigned by your VPN, they can still block you if they detect you're using a VPN. With camouflage mode, though, they can't tell, meaning they can't block you.
Pro Tip: Camouflage mode adds extra security if you're in a country like China, Iraq, or the UAE, which ban the use of VPNs altogether.
Price
You've seen how PIA and Surfshark compare in terms of security and features, but how do they compare in terms of price? As with other aspects of these two VPNs, on the surface, their prices seem quite similar, but there are some notable differences between them.
When it comes to single-month subscriptions, there's a one-dollar difference between them. PIA charges $11.95 for a month of service, while Surfshark charges $12.95. Not an enormous difference, but a dollar is a dollar.
Both offer deep discounts if you sign up for long-term subscriptions and offer similar prices for a yearlong subscription. A year of PIA costs $3.33 per month; a year of Surfshark costs $3.99 per month. Again, not an enormous difference, but $.66 per month over 12 months is nearly $8 in savings with PIA.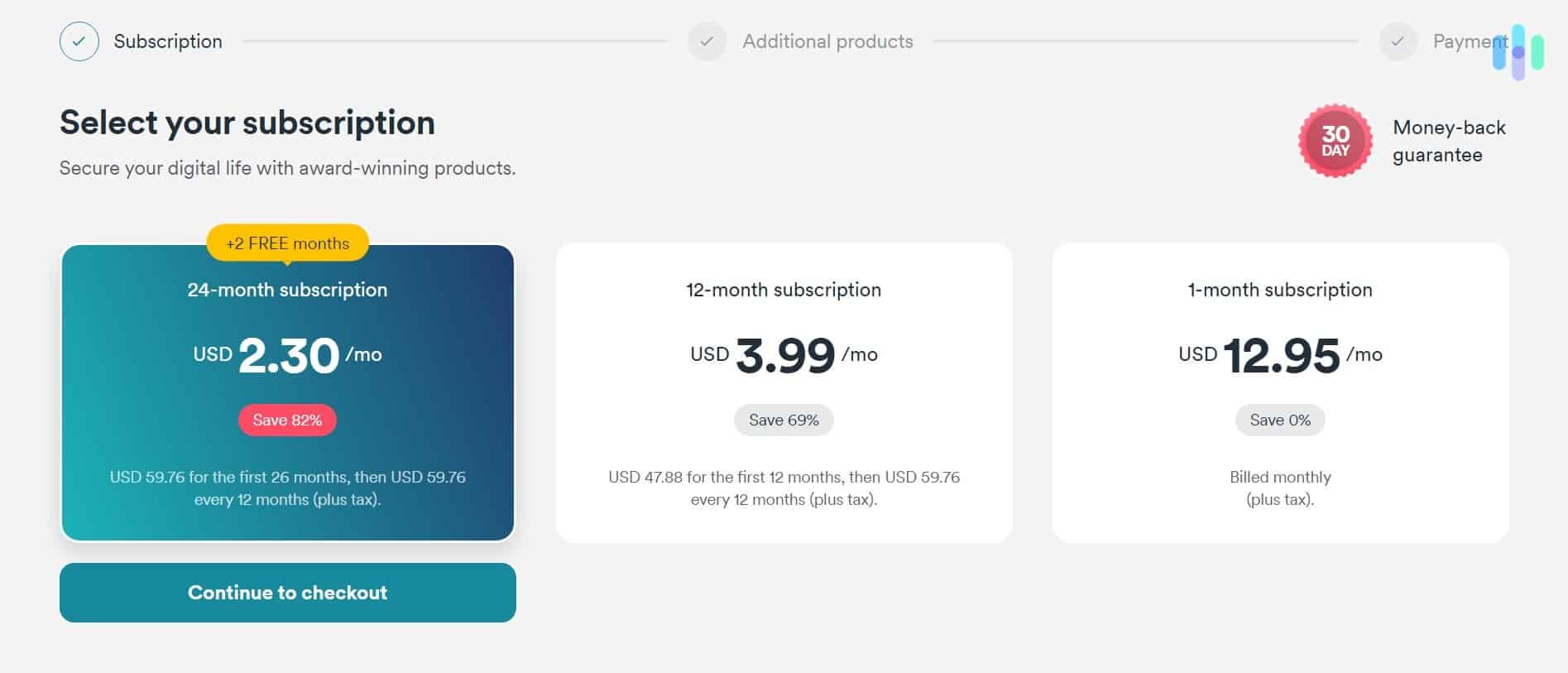 Finally, both offer a two-year subscription as well. Here, the prices really do seem almost the same: PIA charges $2.03 per month, while Surfshark charges $2.05 per month. However, PIA throws in an extra three months. Surfshark throws in two. 
| VPNs | Monthly subscription | One-year subscription | Two-year subscription |
| --- | --- | --- | --- |
| Surfshark | $12.95 | $3.99 per month | $2.05 per month (two free months) |
| PIA | $11.95 | $3.33 per month | $2.03 per month (three free months) |
In the end, PIA bests Surfshark across the board in terms of price. The margins aren't huge, though, and it's important to take value into account as well as price. In other words, always consider just what you're getting for your money before deciding which VPN will do the job for you.

The Bottom Line
So, Surfshark or PIA? PIA or Surfshark? Which one is the better VPN? Honestly, there's really not enough room between these two to come up with a definitive answer. Both provide stellar security when you're online. Both include a number of features that can boost your productivity and provide you with a ridiculous number of entertainment options. You can purchase either at a great price, especially if you're willing to commit to a long-term contract.
The answer has more to do with you and your needs than with any objective criteria.
FAQs
Still have questions about Surfshark and PIA? You'll appreciate the answers we offer below.