Tunnelbear Black Friday and Cyber Monday Deals
Kill switch protects web activity if VPN cuts out
AES-256 encryption hides web traffic and IP addresses
Dynamic IP addresses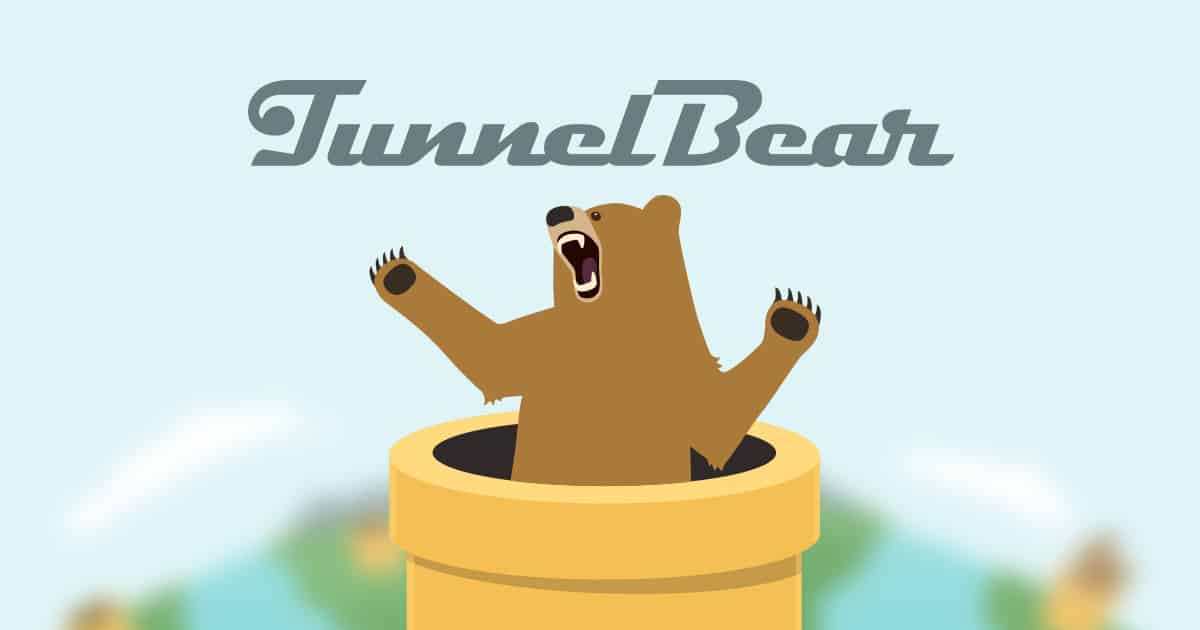 We're huge turkey and dressing fans, so Thanksgiving always gets our mouths watering. What makes us more excited than the prospect of pumpkin pie, though? Black Friday and Cyber Monday. This year, we're planning to track down a ton of savings on a bunch of VPNs, including TunnelBear. This bear-themed VPN is known for having a free subscription option, torrenting access, and the highest encryption methods available, but are the holiday savings top-notch or so-so? Keep on reading to discover ways to save.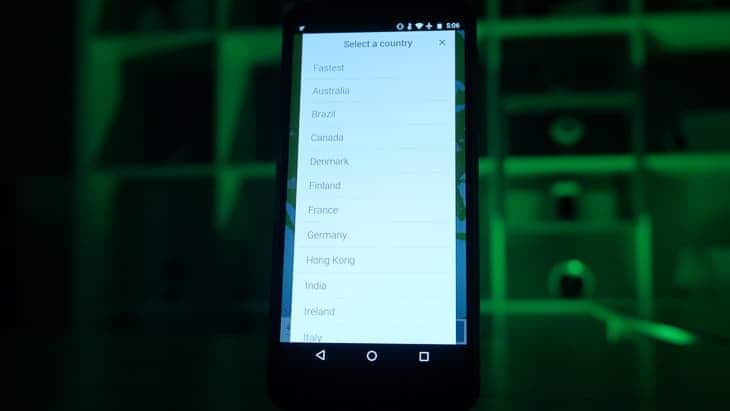 TunnelBear Black Friday Deals
Black Friday 2021 is upon us, but so far we haven't heard anything about any potential deals from TunnelBear. That's unusual. Last year, the company offered discounts on all three of its annual plans, one, two, and three years.
| | One Year | Two Years | Three Years |
| --- | --- | --- | --- |
| Monthly Cost | $3.33 | $2.75 | $2.78 |
| Total Amount Billed | $39.99 | $65.99 | $99.99 |
| Savings | 67% | 72% | 72% |
Those aren't exactly the deepest discounts we've come across for a Black Friday sale, but we'd sure be disappointed if the company had nothing to offer this year.
TunnelBear Cyber Monday Deals
Unfortunately, we can't find any sign that TunnelBear has ever offered any savings in association with Cyber Monday.

Try TunnelBear For Free, Whenever!
TunnelBear does have a free VPN option, and it's available all year round. However, the plan limits users to only 500 MB per day. Compare this to the paid subscriptions, which don't have any limits on data usage. Free is a good deal, no doubt, and TunnelBear always makes our list of the best free VPNs. However, for most people, 500 MB won't be enough. To learn more about the different subscriptions available, read our page on TunnelBear's pricing.
Tip: If you can stay under 500 MB a day, download TunnelBear for free, forever!
TunnelBear's Typical Pricing
Let's talk about TunnelBear's pricing in general, both for individuals and teams. While we're at it, we'll go over the pricing for RememBear, the company's password manager. It's yet another great tool to up your online security.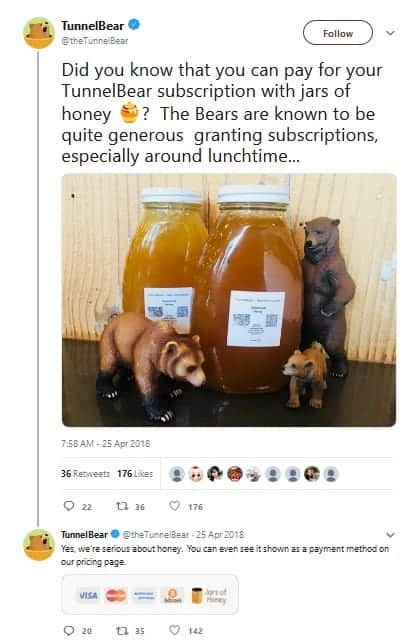 Individuals
For individuals, paid VPN subscriptions are either $4.99 a month if you sign up for a year, or $9.99 a month if you don't make that commitment. In addition, Tunnelbear has a three-year option for only $3.33 a month. That's a savings of nearly 70 percent over the monthly plan. The best part? That three-year plan comes with three free years of RememBear, providing even more value.
| | Free Option | One Month | One Year | Three Years |
| --- | --- | --- | --- | --- |
| Maximum Amount of Data Used Daily | 500 MB | Unlimited | Unlimited | Unlimited |
| Customer Support Level | Normal | Priority | Priority | Priority |
| Monthly Price | $0.00 | $9.99 | $4.99 | $3.33 |
| Total Amount Billed | $0.00 | $9.99 | $59.88 | $120 |
| Savings | 0% | 0% | 50% | 67% |
| Extras | No | No | No | Free three-year subscription of RememBear |
Teams
If you're a business that needs to secure web traffic for more than two employees, it makes sense to get a TunnelBear Teams account. The cost is $5.75 per user, per month. The price is a little more than an individual plan, but you get all the same features as the individual paid subscriptions plus a dedicated account manager and centralized management and billing.
RememBear
We were pretty excited to discover that TunnelBeal offers RememBear as well. Many people know that they're not supposed to use the exact same password for multiple online accounts, but let's be honest: unless you're Rainman, remembering unique passwords is a hard if not impossible task. That's where password managers come in. These are encrypted vaults that not only keep track of your existing passwords but can also generate new ones and provide advanced authentication as an add-on.
Did You Know: The average person has 70 to 80 passwords.1 Pretty hard to memorize that many, especially if they're all dramatically different. That's where password managers come in handy!
The company offers RememBear in two flavors:
| | Free | Premium |
| --- | --- | --- |
| Number of Devices Covered | 1 | Unlimited |
| Sync Items Across All Devices | No | Yes |
| Backup Data | No | Yes |
| Customer Support Level | Normal | Priority |
| Monthly Price | $0.00 | $6 |
Like TunnelBear, RememBear is also available on a free level, although it only covers one device. If you're looking to sync your passwords across all of your devices and back them up both locally and through cloud storage, you should spring for the Premium package for $6 a month.
More Ways To Save
Are you a student? Not just a student of life but an actual books-in-the-classroom student? If so, TunnelBear offers 70-percent off a two-year subscription. While we don't have the exact prices, this seems like amazing savings. You'll have to head over to Student Beans, though, to get them.
Is TunnelBear For You?
Sure, we have a full review of TunnelBear if you want to get into all those nitty-gritty details, but for the rest of us, we break down here exactly who we think TunnelBear would be good for.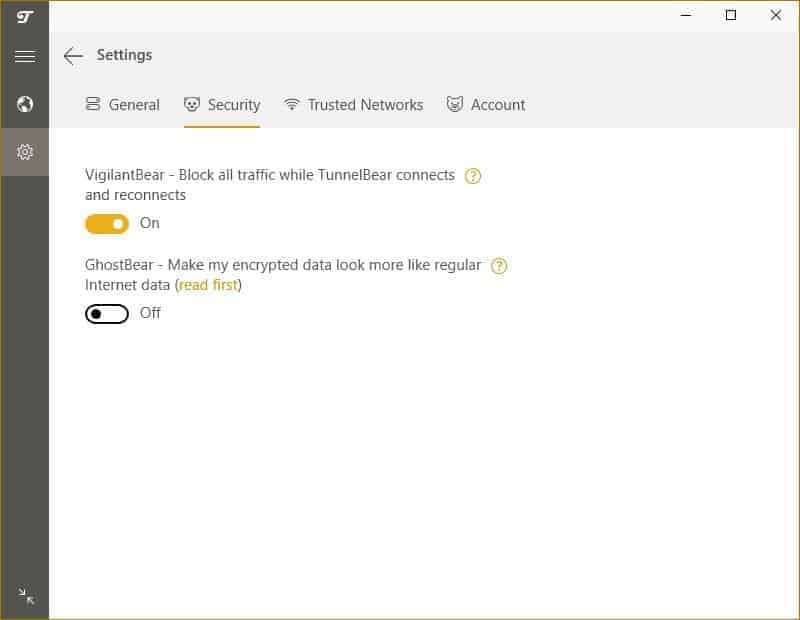 For most people, the biggest deal-breakers of TunnelBear are going to be its headquarters in Canada, as Canada is a member of the international surveillance network Five Eyes. That means that the company could be forced to give the government customer data, and while TunnelBear didn't log our private IP addresses or web traffic, it did log some stuff like our email addresses, operating system and app versions, as well as the total amount of data we used each month. If you're a particular stickler about privacy, this is an issue.
Another issue is TunnelBear's lack of Netflix access. Of course, many VPNs suffer from this problem, since Netflix has gotten better at detecting VPN IP addresses. Still, if we can get it, we're always going to prefer a VPN, like ExpressVPN or NordVPN, that lets us watch Bridgerton no matter where we might be in the world. Check out our list of the best VPNs for Netflix to find more options.
In Conclusion
TunnelBear surprised us last year with some decent Black Friday discounts. However, the company doesn't have a great history when it comes to offering Black Friday and Cyber Monday discounts on VPNs. There's still time to find out it has something great in store for this year, but the possibilities this close to the holiday season aren't looking great.