6 Surprising Things We Know About Satoshi Nakamoto, Founder of Crypto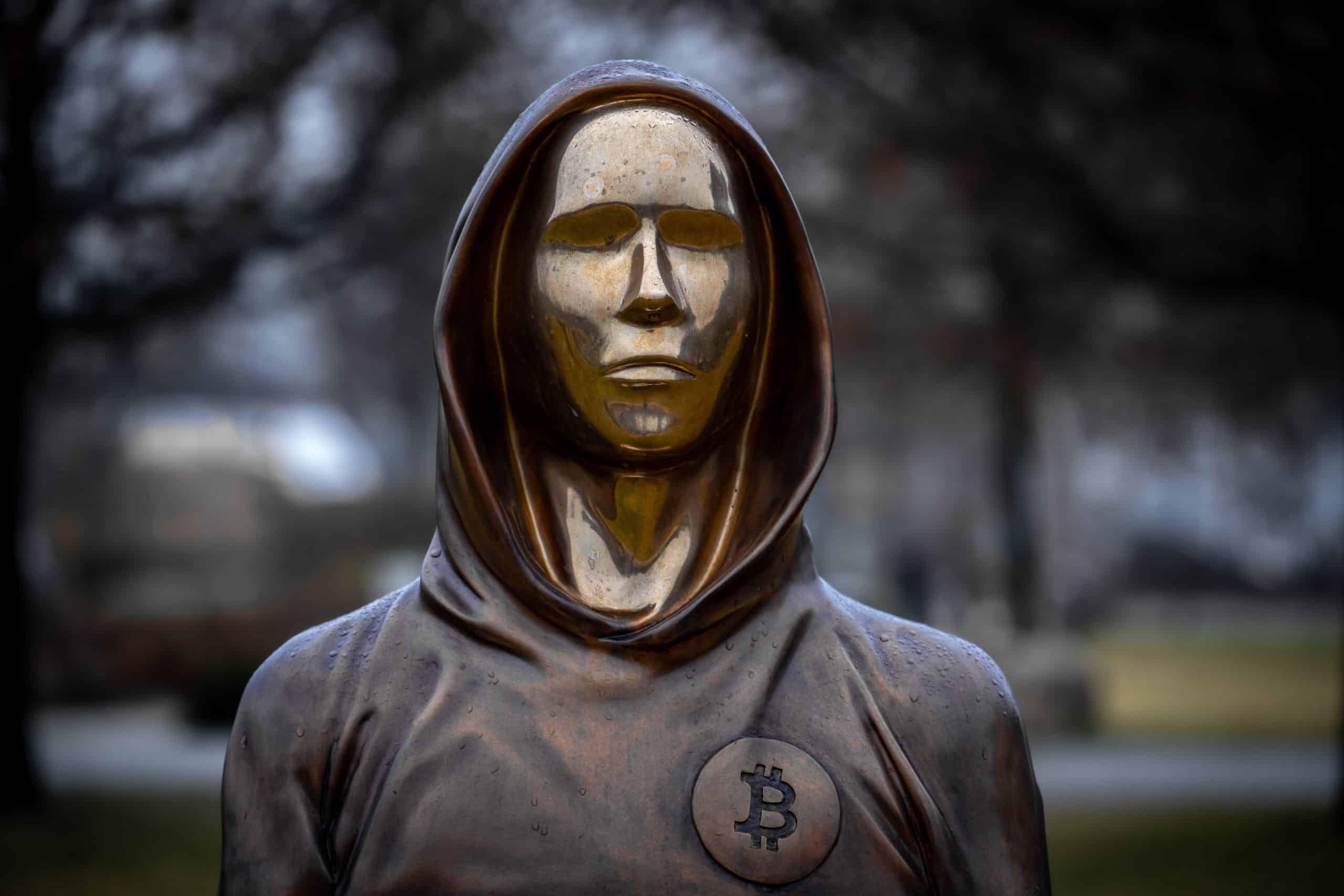 Satoshi Nakamoto, the creator of Bitcoin, is most known for what we don't know about him, including his actual identity. But it turns out that there are lots of things about Nakamoto that we do know.
Nakamoto was a prolific poster to both the P2P Foundation Forum and the Cryptography Mailing List, for one. These forums were popular places for cryptographers and anti-surveillance activists to gather and talk about the latest efforts to protect our privacy and digital security. Not seeing the immediate connection there? Keeping our digital transactions safe and private from the hordes of fraudsters (yes, even governments) out to steal them lies at the heart of the crypto movement. Nakamoto's forum posts were ahead of the game in this sense.
When he posted in these forums, Nakamoto signed all of his messages with a private key, so we can be nearly 100% certain which messages were his.
These posts reveal a wealth of information about the person who created Bitcoin, and some of these revelations are quite surprising.
Here's a list of six surprising things we know about Satoshi Nakamoto, founder of Bitcoin and crypto.
Nakamoto Is One of The Richest People in the World
One of the most important features of Bitcoin is its ability to keep a user anonymous. As long as you don't associate your Bitcoin transactions with any identifying information about you, it shouldn't be possible for random people on the Internet to determine what you are spending your money on or how wealthy you are.
But when it comes to Nakamoto, this anonymity has failed. We know with a high degree of certainty that he mined around 1 million bitcoins in 2009. These bitcoins have never been moved. So if Nakamoto is still alive and hasn't lost his private key, he should still have access to these coins.
The Bitcoin Nakamoto mined is now worth over $18 billion, making Nakamoto the richest crypto investor in all of history and the 83rd or 84th richest person in the entire world.
Did You Know? Each time a computer tries to mine a block of bitcoins, there is a number called the "nonce" that gets "incremented," or increased by one, thousands of times per second. When the block is solved, this number is supposed to reset to zero. But because of a bug in the programming, the original Bitcoin software just kept increasing the nonce forever. So we know which computer is likely Nakamoto's: the one with the highest nonce.
In late 2009, Nakamoto fixed the bug that allowed his computer to be identified, but he did not leave any comment explaining why he had made the change. It wasn't until much later that Bitcoin developers realized that the bug had existed in the past and could be used to figure out which early wallets were Nakamoto's.
Because he fixed the bug in late 2009, Nakamoto could have mined many more bitcoins than the ones we've identified as his, so he could be even wealthier than our estimations.
Nakamoto May Have Lied About His Age
Nakamoto may be much older than he claimed to be on his P2P Foundation profile.
Since Nakamoto used two spaces after every period in all of his writings, he may have learned how to type on a typewriter.
Typewriters used monospace fonts, which made sentences look squeezed together if they weren't separated by two spaces after every period. So before the invention of computer keyboards, most people typed with double spaces after every period.
If Nakamoto learned how to type on a typewriter, this implies that he was no younger than 16 or 18 years old in 1977, when the first computer keyboards were released, which means that he must be 61 or older today.1
Nakamoto's P2P Foundation profile claimed that his birth date is April 5, 1975. That would make him 47 years old today. So he may have lied about his age on his profile.
FYI: If you're just getting started buying Bitcoin or other cryptos, it can be difficult to know which app to use. Some crypto apps are intended for advanced users, while others are intended for beginners. Some have low fees and/or greater coin selection as well, while others may be more secure. You can get a rundown of all of these factors in our guide to the best crypto apps.
Nakamoto Is Probably British
In all of his writings, Nakamoto uses a lot of British spelling and phrases. For example, he uses the British spellings for analyse, organise, defence, and colour (in American English, these are spelled analyze, organize, defense, and color).
Nakamoto also read British newspapers. He embedded an encrypted message into the first block of Bitcoin. When decrypted, the message read, "The Times 03/Jan/2009 Chancellor on brink of second bailout for banks." This is a reference to the front page headline for the January 3, 2009, edition of The London Times.
The London Times doesn't have a huge circulation outside of the U.K., so this is pretty strong evidence that Nakamoto is a U.K. resident.
On the other hand, all of this evidence of Nakamoto's "Britishness" may just be part of his operational security practice. In other words, he may have been trying to make us all think he's British to throw us off his trail.
If He's Not British, There's a Strong Chance Nakamoto Is From California
In the 1990s and early 2000s, California was a hotbed for the "cypherpunk" movement, the movement to use cryptography to protect privacy. Nakamoto's writings show that he was very familiar with this movement.
The most popular forum for cypherpunks was the Cryptography Mailing List. By 1994, this list had over 700 subscribers.2 The idea of creating a decentralized digital currency had been discussed on it by many different prominent cypherpunks, including Nick Szabo, Adam Back, Hal Finney, David Chaum, and Wei-Dai.
This list was created in the early days of the World Wide Web, when most mailing lists got subscribers through word of mouth. So if Nakamoto isn't from the British Isles, he may have resided in California during the 1990s to 2000s. This would explain how he discovered the Cryptography Mailing List and the works of previous digital currency creators/theorists.
Do we know Nakamoto's IP address? The forums Nakamoto posted to may have logged his IP address. But the admins of these sites have never revealed what geographical location Nakamoto was posting from. Regardless, he was probably using a VPN to hide his IP address anyway. If you don't want people knowing where you're located, you can do the same. Check out our list of the best VPNs of 2023.
Nakamoto might still be living in California today. But then again, he might not be living at all.
Nakamoto May Be Dead
Nakamoto mined 1 million bitcoins before the Bitcoin privacy bug was fixed. But he has never cashed out any of these bitcoins. This is despite the price of Bitcoin having risen by thousands of percentage points since its creation. The fact that he hasn't cashed out even a single one of the bitcoins he mined implies that he may have died before he was able to profit from his invention.
In order to control bitcoins and sell them, the owner needs to backup his private key and keep it in a safe place where it can't be found. If a Bitcoin owner wants to pass on his bitcoins to a family member when he dies, he needs to give his loved one a copy of this key or instructions on how to find it.
If you're concerned about how to make sure you don't lose your crypto or fail to pass it on to loved ones, you can learn how it all works in my beginner's guide to crypto wallets.
Maybe the bitcoins have never moved because Nakamoto never gave instructions to his loved ones on how to obtain the key, or maybe he didn't have a family and didn't think to provide for an heir.
Did You Know? Although Nakamoto never cashed out the coins that we know are his, many other crypto investors have made millions or even billions of dollars from crypto. We've published this list of crypto's richest investors to document who they are and how they made their fortunes. If you want motivation to keep HODLing, this might be just what you need.
Nakamoto Disappeared When the Government Started Paying Attention
Nakamoto was active on Bitcoin forums until late 2010. But when Bitcoin started to gain negative media attention as a currency that is used for criminal transactions, Nakamoto protested that he didn't like the attention Bitcoin was getting. When most members of the Bitcoin community didn't take his complaints seriously, he suddenly disappeared, never to be heard from again.
In late 2010, all of the major payment providers in the U.S. banned donations to WikiLeaks, cutting off its funding completely.
Keir Thomas, a writer for PC World magazine, commented on this development and its implications for Bitcoin in an article titled "Could the WikiLeaks Scandal Lead to New Virtual Currency?" He argued that Bitcoin might be good for the world because it might help whistleblowers avoid government crackdowns.
Because of the wide circulation of this article, thousands of curious readers flocked to Bitcoin forums to learn how it worked.
But Nakamoto didn't like the attention Bitcoin was getting from this incident. He stated:
"It would have been nice to get this attention in any other context. Wikileaks has kicked the hornet's nest, and the swarm is headed towards us."3
After this post, Nakamoto made only one more update to the Bitcoin software. He then made Gavin Andresen a project manager in the Bitcoin github account. With his new admin role, Andresen hired new admins to continue managing the Bitcoin team, and Nakamoto never worked on the project again.
FYI: Keeping your crypto safe from hackers and scammers isn't always easy. You need to use a legitimate exchange, withdraw your crypto into a wallet, store your seed words securely, and do a few other things. I've written a guide to safe crypto investing and compiled a list of common crypto pitfalls to help explain it all.
In April, 2011, Nakamoto sent an email to Andresen that reaffirmed his concern about Bitcoin becoming associated with criminal activity and attracting the attention of the government:
"I wish you wouldn't keep talking about me as a mysterious shadowy figure, the press just turns that into a pirate currency angle. Maybe instead make it about the open source project and give more credit to your dev contributors; it helps motivate them."
He continued:
"I've moved on to other things and will probably be unavailable. Here's the CAlert key and broadcast code in case you need it. You should probably give it to at least one or two other people. There are a few long time users who are always around all the time."4
Andresen responded by agreeing that he didn't like the "wacky pirate money tone" the media was running with. But then he mentioned that the CIA had invited him to speak about Bitcoin.
Nakamoto never responded, and this turned out to be the last known email he sent to a Bitcoin contributor. So Nakamoto may have stopped participating because he was concerned that the government would start to crack down on the Bitcoin community.
Note: Luckily for Nakamoto, he got all of his Bitcoin by mining it. This means he didn't need to buy it from a regulated exchange and provide proof of his identity. Today, Bitcoin mining requires a significant capital outlay to get started, so investors who want to stay anonymous use offshore exchanges to buy their crypto without compromising their privacy. You should know the risks and benefits to using offshore exchanges.
Pro Tip: It's not easy to profit from Bitcoin mining. In order to have a successful mining project, you need to consider the hash power of your computer, the difficulty of the hash problem, the total hash power of the network, and several other factors. I've written a complete guide to Bitcoin mining that can help with these calculations.
Who Is Satoshi Nakamoto?
So now you know six surprising things about Satoshi Nakamoto. But you're probably still wondering: Who exactly is Satoshi Nakamoto?
There have been lots of theories over the years. But no one has been able to definitively prove who Nakamoto is.
He could be Adam Back, creator of the digital currency prototype, HashCash. Adam Back coined the term "proof of work" and invented the idea of generating coins by producing strings of text that hash to a certain value. Back also puts two spaces at the end of every sentence and writes in British English.
However, Back has denied that he is Nakamoto.
Another candidate is Hal Finney, creator of Reusable Proof of Work (RPoW). RPoW was a proto-cryptocurrency that could be sent back and forth between multiple people. This was more advanced than HashCash because HashCash could be mined and sent only once. Finney also lived in Temple City, California, for 10 years.
Hal Finney died in 2014. But until the day he died, he always maintained that he was not Nakamoto. And he publicly revealed emails that he claimed were conversations between him and Nakamoto, which he considered to be proof that he can't be Nakamoto.
Nick Szabo could also be Nakamoto. Szabo wrote a paper called "BitGold" in 2005. Many of the basic concepts of Bitcoin were described in this paper, including a "challenge string," or hash problem, and a "securely time-stamped proof of work."5
But Szabo has emphatically denied being Nakamoto. He claims that he simply couldn't figure out how to solve the engineering problems that would have turned BitGold into a working product, but Nakamoto did. The implication is that Szabo simply wasn't capable of creating Bitcoin and therefore can't be Nakamoto.6
So we still don't know who Nakamoto is. But despite not knowing his identity, at least you now know six surprising things about Satoshi Nakamoto.