The Best Antivirus Protection Software of 2023
Our team tested 40 antivirus software providers, and these were the ones that stood out.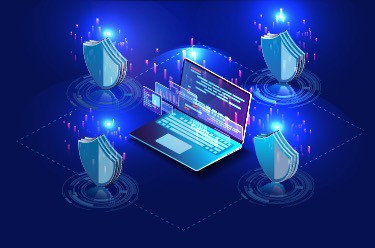 Computer viruses are just lurking around in the digital space. The moment you connect your devices to the internet, they become vulnerable to malicious codes known as malware. That's why having antivirus software on every device is critical.
When it comes to choosing antivirus software, there are several things to keep in mind. The software must be efficient and good at detecting existing threats as well as new and emerging malware. Otherwise, it's useless. The software must also come from a trustworthy brand, as antivirus software scans all device files. You must know for sure that your data is in safe hands. And lastly, the software must be agile and quick with updates to remain protected from the latest threats.
This leads us to the overarching topic of this post: Which antivirus software is best?
While the answer depends on a number of factors — which platforms you are using, how many devices you own, and what types of threats you are most concerned about, just to name a few — we present you with the best pieces of antivirus software we've ever tested. These options offer a variety of features, and no matter what you're looking for in antivirus software, you'll find the right one for you right here.
Statistics
| | |
| --- | --- |
| Available firewall | 10/10 |
| On-demand scanning | 10/10 |
| Behavior-based detection | 10/10 |
| Monthly price range | $19.99-$99.99 |
The Best Antivirus Software At A Glance
| System | TotalAV Antivirus | Kaspersky Antivirus | Surfshark Antivirus | Norton Antivirus | McAfee Antivirus | Bitdefender Antivirus | Trend Micro Antivirus | Avast Antivirus | ESET Antivirus | Vipre Antivirus |
| --- | --- | --- | --- | --- | --- | --- | --- | --- | --- | --- |
| Ranking | 1st | 2nd | 3rd | 4th | 5th | 6th | 7th | 8th | 9th | 10th |
| Ratings | 9.7/10 | 9.6/10 | 8.9/10 | 9.5/10 | 8.8/10 | 8.7/10 | 8.6/10 | 8.5/10 | 8.4/10 | 8.3/10 |
| Price Range (1 year subscription) | $29.00 - $49.00 | $26.99 - $56.99 | $65.76 - $77.64 | $19.99 - $39.99 | $39.99 - $89.99 | $29.99 - $44.99 | $29.95 - $69.95 | $34.68 - $44.28 | $39.99 - $149.99 | $32.99 - $52.99 |
| Number of Devices | 1-6 | 3-10 | 1-5 | 1-10 | 1-Unlimited | 5-10 | 1-10 | 1-10 | 1-5 | 1-5 |
| Free Trial/Version | Free version capable of manual Smart Scans | Free version with limited features (Kaspersky Security Cloud) or free trial of full version for 30 days | 30-day money-back guarantee | Free trial for seven days | 14 days free trial of Windows app or 30 days free trial of iOS app | Free on one device (Android or Mac) with limited features | 30-day free trial of PC and mobile apps or seven days free trial of Android antivirus | Free version with limited features | 30-day free trial | 30-day free trial |
| Operating Systems | Windows, Mac, iOS, Android | Windows, Mac, iOS, Android | Windows, Android, Mac | Windows, Mac, iOS, Android | Windows, Mac, iOS, Android | Windows, Mac, iOS, Android | Windows, Mac, iOS, Android | Windows, Mac, iOS, Android | Windows, Mac, iOS, Android, Linux | Windows, Mac, iOS, Android |
| Virus Detection | Yes | Yes | Yes | Yes | Yes | Yes | Yes | Yes | Yes | Yes |
| Malware Detection | Yes | Yes | Yes | Yes | Yes | Yes | Yes | Yes | Yes | Yes |
| Firewall | Yes | No | No | Yes | Yes | Yes | Yes | Yes | Yes | Yes* with Advanced Security or Ultimate Security |
| On-Demand Malware Scan | Yes | Yes | Yes | Yes | Yes | Yes | Yes | Yes | Yes | Yes |
| On-Access Malware Scan | Yes | Yes | Yes (on Android, coming soon on WIndows) | Yes | Yes | Yes | Yes | Yes | Yes | Yes |
| Behavior-Based Detection | Yes | Yes | No | Yes | Yes | Yes | Yes | Yes | Yes | Yes |
| Money-Back Guarantee | 30 days | 30 days | 30 days | 60 days | 30 days | 30 days | 30 days | 30 days (for licenses purchased from their website or Google Play) | 30 days | 30 days |
| Customer Support | Live chat, phone, email, online ticket, and online support center | Phone, email and online support center | 24/7 live chat, email | Live chat, 24/7 phone support, online help center, and social media (Facebook or Twitter) | 24/7 live chat, email, and online help center | Email, call, live chat, online help center, and expert community forum | Live chat, phone, email, online help center, and Facebook Messenger chat | Online help center (FAQs) and online forms | Live chat, phone, email, and online help center | Online help center, phone, email |
| Read Review | TotalAV Antivirus Review | Kaspersky Antivirus Review | Surfshark Antivirus Review | Norton Antivirus Review | McAfee Antivirus Review | Bitdefender Antivirus Review | Trend Micro Antivirus Review | Avast Antivirus Review | ESET Antivirus Review | Vipre Antivirus Review |
FYI: With on-access scanning, the app continuously scans for malware and viruses whenever it's running. In contrast, on-demand scans are user-initiated.
Summary of the Best Antivirus Software
Feature Highlight
1. TotalAV Antivirus - The Best Antivirus Software for Malware Protection

Pros

Free option with excellent malware detection
Real-time protection and manual scans
Automatic malware definition database updates
Smart Scan goes beyond just scanning for malware

Cons

Lacks a firewall
Email support takes time to respond
Prices increase after the first year

All-Around Digital Security Protection

TotalAV is the Swiss Army knife of antivirus software. In its most basic configuration, it protects your devices from a wide variety of viruses and malware, optimizes your devices' performance, and makes sure your browser isn't compromised. With the most advanced subscription, TotalAV will also protect your privacy using a VPN, block intrusive ads, and save your passwords in a secure vault.

TotalAV real-time protection at work

But let's shift our focus on TotalAV's ability to protect your devices from malware. TotalAV is best-used for manual scans, as it was able to detect all the viruses we hid in our computer, even those that were inside .zip archives. That unmistakably shows that TotalAV is great at detecting malware.

That said, when we turned on real-time protection, which supposedly catches malware even without starting a scan manually, TotalAV failed to catch everything. Our recommendation is to use manual scans even if real-time protection is on. That way, nothing gets past TotalAV.

2. Kaspersky Antivirus - The Best Free Antivirus Software

Editor's Note: The German cybersecurity agency BSI put out a warning that the anti-virus software developed by Moscow-based Kaspersky poses a threat of "a serious hacking attack." This warning comes as Russia's invasion and attacks on Ukraine escalate.

Kaspersky responded that it is a privately-managed company with no ties to the Russian government and that the BSI warning was politically motivated. We will keep you updated on this development as new information comes forward.

---

Pros

Comprehensive set of features even for the free version
Behavior-based malware detection
100 percent detection in our virus detection test
Extra features like password manager and VPN

Cons

Alleged ties to the Russian government
No phone or live chat support for free users
iOS app has limited features
2019 security flaw that allowed hackers to spy on users' browsing data

1

Kaspersky Antivirus Support Webpage

Free Antivirus Software, Premium Protection

There's no question that Kaspersky does a great job detecting malware. Out of the 40-something software we tested, it was one of the only two to score an impressive 100-percent in our virus detection test. And the best part? We initially tested Kasperksy's free antivirus option. Of course, we did eventually test the premium version, but the fact that the free version caught all the malware we hid was impressive.

Of course, buying a subscription makes sense if you want all-around protection. The premium Kaspersky subscriptions include additional features like a VPN, identity protection, online payment protection, and a lot more. Premium features like real-time protection are also available only with the premium subscriptions. But in the end, whether you buy it or use the free software, Kaspersky is great at detecting viruses and malware.

3. Surfshark Antivirus - The Best Antivirus Software For Digital Security

Pros

Virtual private network, antivirus, identity protection, and secure browsing in one plan
24/7 live chat support
Scheduled, quick, and full scans
Regular automatic updates of virus database

Cons

Not yet available on iPhones
Doesn't have on-access detection on Windows
Requires a Surfshark VPN subscription
Lacks behavior-based detection

Surfshark is best known as a virtual private network provider, but it also has digital safety tools in its tool belt. One of those tools is the Surfshark antivirus, which is part of the Surfshark One subscription.

Surfshark Antivirus – Scan Complete

Surfshark One

Current Surfshark VPN users can add Surfshark Antivirus for $1.49 a month, while non-users can pay as low as $3.98 a month for the whole deal — VPN, antivirus, password manager, and safe search included. Surfshark antivirus features on-demand scanning, scheduled scanning, and real-time malware detection on Android. And since it uses the same app as the VPN, users get a seamless meshing of vital digital security tools.

4. Norton Antivirus - The Best Cross-Platform Antivirus Software

Pros

Affordable introductory prices
24/7 phone and live chat support
Highly-rated iOS and Android apps
Lots of extras (cloud backup, parental control features, etc.)

Cons

Prices will more than double after the first year
A history of class-action lawsuits due to alleged security breaches
Not the best desktop app experience
Collected a ton of user data and shared it with third parties

Norton App Home Page

Mobile Device Protection At Its Finest

Smartphones have become the prime target of malware these days, with all the sensitive data and apps we have on our mobile devices. That's why it's important for antivirus brands like Norton to offer mobile device protection.

In our experience, Norton has one of the best mobile apps. First of all, the app is easy to navigate and clutter-free. Case in point: You can start a scan with a press of button, and there are widgets available so you can access features without having to open the app.

In terms of malware detection, an independent audit by AV-TEST in July discovered that Norton detects 100-percent of widespread Android malware and real-time attacks. While we didn't have as large a sample size as them, the tests we conducted ourselves concurred with those findings.

FYI: Norton discovered a breach that affected thousands of customer accounts. Norton claims that its systems remain uncompromised, so the attack was likely a credential stuffing attack, where breachers use previously leaked login credentials from other accounts to break into accounts on different sites. Norton reminds users to enable two-factor authentication so that even if their credentials are leaked, hackers won't be able to login without verification.

5. McAfee Antivirus - The Most Complete Cybersecurity Software

Pros

Antivirus packages with VPN, identity protection, and more
Real-time detection of threats
Customizable firewall protection
Easy to navigate apps

Cons

Lengthy scans
Alleged security breach by Russian hackers in 2019
Real-time and background scans affected system performance
Frequent notifications when you turn off some features

McAfee Scan Options

Multiple Digital Safety Tools In One App

The cybersecurity landscape is evolving quickly, and the latest trend is apps that cover multiple facets of digital safety and security. McAfee is a shining example of this. If you buy a McAfee subscription, you're not just giving your devices virus and malware protection. You'll also get a VPN or virtual private network, a password manager, identity monitoring, a safer browsing experience, three-bureau credit monitoring, identity theft insurance, and many more.

This long list of digital and identity safety features doesn't come cheap, as McAfee subscriptions can cost as much as $199.99 during the first year, but you'll get premium protection way beyond just malware detection. And if we do the math, paying an average of $17 per month isn't bad at all considering that a VPN subscription alone can cost up to $15 per month.

6. Bitdefender Antivirus - The Best Antivirus Software for Malware Detection

Pros

Perfect score in our virus detection test
Protects up to 15 devices
Affordable pricing starting at $38.98 for the first year
Behavior-based malware detection

Cons

History of security breaches that affected customers' privacy
Low iOS app ratings
No free trial but has a free version with limited features
Price likely to increase after the first year

Bitdefender Dashboard

Impressive Malware Detection

We use antivirus software primarily to detect malware, and Bitdefender excels in that particular area. When reviewing antivirus software, we test its malware detection by hiding viruses in our computers and letting the software loose to find the viruses we hid. Out of the dozens we tested, Bitdefender, was among the only two that found all the viruses. Although our sample size is small, our simple test clearly shows how much more advanced Bitdefender is at seeking out and destroying malware.

FYI: Expanding its horizons, Bitdefender now offers an identity protection service. This service leverages Bitdefender's antivirus to actively steer users away from digital threats that can cause identity theft, such as malware.

7. Trend Micro Antivirus - The Best Antivirus Software for Web Protection

Pros

Great Windows, iOS, and Android apps
Social media privacy scanner
"Firewall booster" for Windows
Monthly and yearly subscriptions

Cons

Clunky Mac app
Requires way too many computer restarts when installing or updating
The full scan option was buried deep beneath the app's settings
Not as configurable as other antivirus software

Trend Micro Folder Shield

"Oversharer Protection"

Antiviruses protect us from malware, but there are other threats lurking on the internet. Many of these threats aim to invade our privacy to obtain personal information that can be used in identity theft. That's why we appreciated Trend Micro's Privacy Scanner feature.

Basically, it looked at the social media profiles we linked, including Facebook, Twitter, and LinkedIn, to check for potential privacy concerns. That's a nice little feature that goes a long way in making sure your online data is safe. And of course, Trend Micro offered that feature on top of its malware protection features.

8. Avast Antivirus - The Best Antivirus Software for Mac

Pros

Comprehensive virus protection features
Easy to install and download on Mac
Free version for Windows, Mac, iOS, and Android devices
Affordable pricing for up to 10 devices

Cons

No phone or live chat support
Pop-ups despite paying for the premium version
Sold anonymized browsing data of users to third parties
Extensive data collection

Avast Antivirus – Mac is Protected

Broad Virus and Malware Protection

We tested both the free and premium versions of Avast, and to our delight, both editions offered protection against viruses, malware, adware, spyware, and ransomware. Now, it's pretty run-of-the-mill for Windows antivirus tools to offer protection against those types of threats. But for Apple computers, which are more secure than Windows (but still vulnerable to a growing number of attacks), that level of protection is just right. That's why Avast is the best antivirus software for Mac.

Did you know: Although there are fewer viruses that target Apple products, the number has grown remarkably over the past few years. In 2017, there was a 270 percent increase in Mac viruses compared to 2016, and the number of threats have increased ever since.2

9. ESET Antivirus - The Best Antivirus Software for Windows

Pros

Trustworthy Windows app (NOD32)
Detected 80 percent of threats in our virus detection test
Email scanning for Windows Live Mail and Outlook
30-day money-back guarantee

Cons

Cluttered user interface makes it harder to access some features
Less frequent updates compared to other software
NOD32 is pretty basic compared to other ESET products
$39.99 per year is expensive for a single device

ESET Dashboard

Best Protection for Windows

ESET NOD32 and its trademark picture of a human-like robot has been a common sight in Windows computers for decades. And there's a reason why it's a preferred Windows antivirus for many (including ourselves). Although NOD32's features were basic compared to the other security suites offered by ESET, it's a sturdy and trustworthy antivirus that reliably detected malware, adware, spyware, and ransomware. In fact, in our virus detection test, NOD32 scored a solid four out of five. That's better than more than half of the other antivirus software we tested. Aside from that, ESET directly integrated a scanning feature into our Windows email apps, namely Live Mail and Outlook. The scan looked for suspicious attachments and prevented us from opening them. Being on the receiving end of countless email chains from co-workers and friends, this was a feature we really appreciated.

10. Vipre Antivirus - The Best Antivirus Software for Android

Pros

Customer support based in the U.S.
Protection for individuals and businesses
No history of security breaches, privacy violations or lawsuits
Detected 100 percent of widespread malware in past month

Cons

In our tests, only detected one out of five viruses
No money-back guarantee
Personal subscription only covers one device
Online help center is pretty limited

Android Security Like No Other

Vipre offers antivirus and device security solutions for Windows, Mac, and iOS, but its Android security solution really stood out. Aside from the usual virus protection that Android antivirus apps provide, the Vipre Android Security app included features we typically don't see in other Android antivirus apps. For starters, the Autopilot feature acted as our security advisor, letting us know of potential weaknesses in our Android settings. The app also allowed us to lock some apps, like our photo gallery, so that only we can access them using our fingerprints. And aside from digital security, Vipre provided our Android phones physical security. The Snap Photo feature, in particular, snapped a front camera picture of anyone who tried and failed to unlock our phones.
Methodology
So that's about it for our list of the best antivirus software, but before we end this review, we'd like to give you an idea of our methodology.
We wanted to make our assessment as objective as possible, so we tested each software for at least six months. We took careful notes of their strengths and weaknesses, observed how they affected our devices, and monitored their behavior with regards to updates. We also tried to test each software across multiple operating systems to get a feel of their performance on Windows, Mac, iOS, and Android. If you want more specific information, check out the best antivirus for Mac, the best antivirus for Android, the best antivirus for Linux, and the best antivirus for PCs. And last but not least, we compared how each software fared in the following criteria.
More Information: You can learn more about these criteria and what other things we generally look for when testing antivirus software in our antivirus guide.
Virus Detection
First, we stripped down each antivirus to their most basic feature: virus detection. We performed a virus detection test wherein we downloaded five files, each containing a different type of virus or malware. They ranged from adware to spyware and even Trojan malware. We then performed a full scan using each software and noted which antivirus detected which files. And the result? Well, the majority of the antivirus programs we tested detected at least three of the five files, but there were a couple of software that detected all five files and a few that detected 80 percent of the files.
Now, we don't recommend doing the virus detection test by yourself unless you know what you're doing. You could lose important files or even subject yourself to the dangers of having viruses on your computer. However, if you really want to see how an antivirus reacts to malware, you could use a harmless anti-malware testfile such as the one developed by the European Institute for Computer Antivirus Research (EICAR).3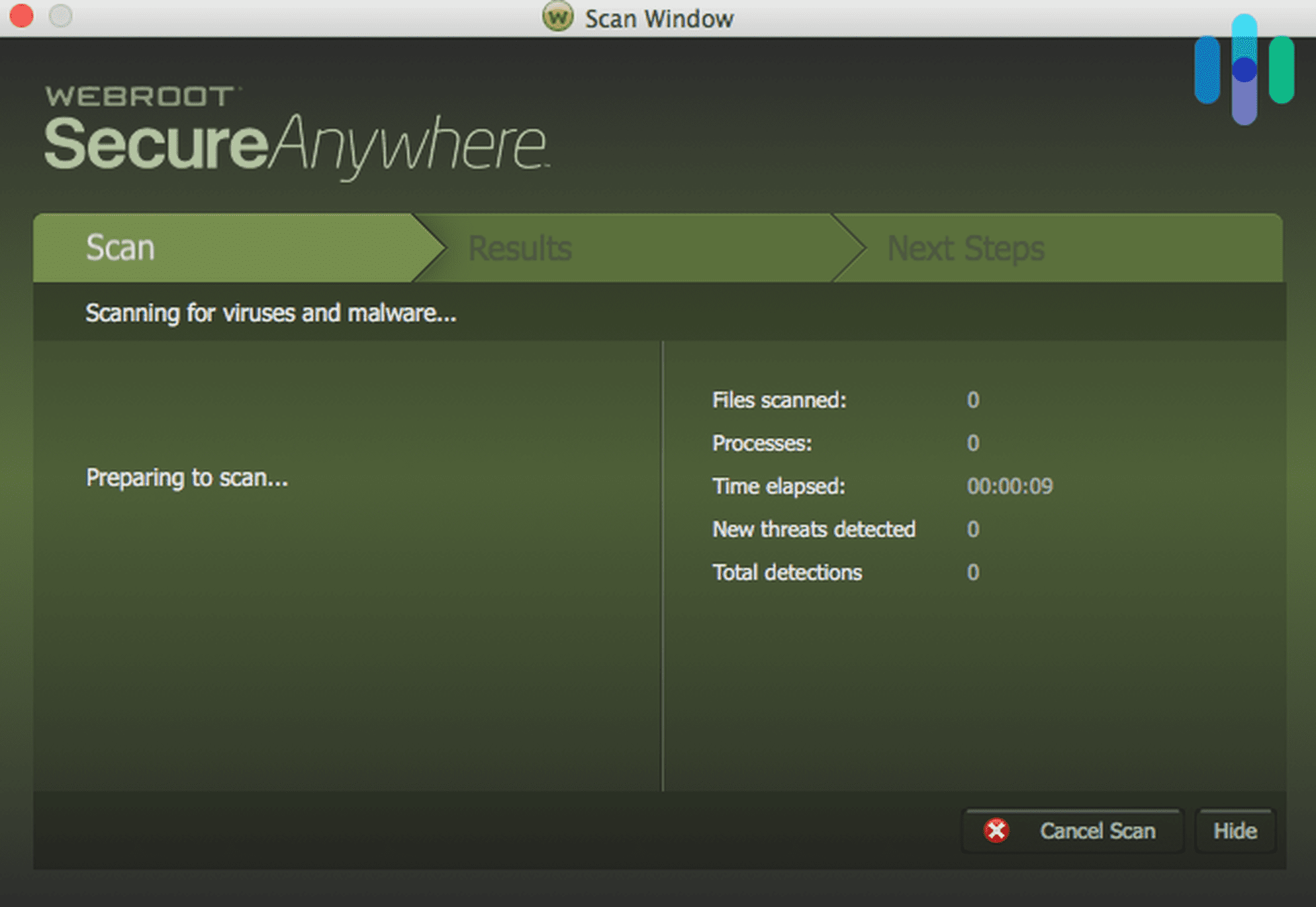 Scans
While we're on the subject of virus and malware detection, the next thing we tested was whether each antivirus tool scanned on access or on demand. Simply put, those that scanned on access searched for threats whenever the software was running, even in the background. In contrast, those with on-demand scanning scanned only whenever we instructed or scheduled them to scan. We prefer on-access scanning as it stops viruses and malware in real-time whether we remember to scan our computers or not. However, having on-demand scanning is also ideal. We still want to be able to scan our computers whenever we're feeling anxious, you know?
Behavior-Based Detection
There's another scanning-related feature that we deemed necessary: behavior-based detection. To understand what it is, we must first explain how traditional antivirus programs detect threats. Basically, when scanning a computer, the antivirus compares programs and files to a database of all known malware. The software may consider a file suspicious if it shares the same characteristics or code base as an existing threat. Now, that's effective for detecting previously-known threats, but it has little to no effect on malware that is not yet on the database.
That's where behavior-based detection kicked in. Instead of checking the code of each program and file, behavior-based detection monitored suspicious behaviors of files. For instance, one of the software we tested used this kind of detection to isolate a Trojan virus disguised as a Word file, likely because the .doc file in question tried to access our system files (nice try!). Having behavior-based detection really came in handy, especially since hundreds of thousands of new malware are being registered on a daily basis, according to the AV-TEST institute.4
Cost
We know that the cost is a major deciding factor when it comes to choosing an antivirus software. However, the prices of such tools fluctuate depending on the features, number of devices, and length of subscriptions. To keep them on equal grounds, we compared each software's pricing for a one-year license that supports one to five devices. On average, the antivirus software we tested cost $30 to $50 for the first year, which breaks down to about $2 to $4 per month. Not bad for total malware protection. Of course, this isn't the case for business antivirus, only personal.
We also checked if they have a free trial or better still, a free version. What's the difference? Typically, a free trial includes all the features of the paid antivirus, but it only works for a limited time. Most of the free trials we found lasted up to 30 days only. In contrast, a free version is usually a licensed software that you could use for free indefinitely. The catch is that the features are limited, most likely. You likely won't see any bells and whistles in your software— like password managers or VPNs, for instance— but you'll have antivirus protection nonetheless. If you're hesitant about getting a paid antivirus, we recommend using a free version for the time being.
Privacy Policy
Now onto the more tedious stuff. Because antiviruses needed access to our computers and files to do their jobs, it's understandable that many of them collected our data. But the questions are: how much data did they collect and how did they use it? To answer that, we delved into each antivirus company's privacy policy, and boy were we surprised. Many of the companies we looked into collect a ton of data from their users. The data they gathered included:
Personal information such as contact details
Payment information
Browsing data such as the URLs we visited (although some of them anonymized the data before storing them)
Device information like our MAC and IP addresses, IMEI numbers, and OS version
Technical and crash reports
Location information
Network data
Usage statistics
And many more! But wait, what's even more concerning was how they used the data they gathered. Many of the antivirus companies we looked into explicitly said in their privacy policy that they share user data with third parties, usually with their partners for targeted advertisement purposes. Needless to say, we weren't thrilled. However, that's the industry norm. So instead of counting out those that do these practices, we gave higher scores to those that didn't or those that let us manage what data they collected.
Recap
Getting antivirus software is the first step towards staying safe in the digital world. With the right software, you're sure to find yourself worrying less about the cyber threats looming around online. But it's not the only digital security measure you can take. Once you get an antivirus software set up, be sure to check our review of the best VPNs and best identity theft protection products.
FAQ
This piece covers a lot regarding antivirus software, but we know that our readers still have plenty of questions.