Identity Theft Protection Guide
Identity theft may seem scary, but with a few proactive actions, you can protect yourself and your family.
All of our content is written by humans, not robots.
Learn More
Have you ever seen an unfamiliar charge on your bank account statement? Waited for electricity bills that never came? Got a strange call about a debt you didn't know about? If so, you may have been the victim of identity theft, which is a common problem in the United States. In a recent report released by the Federal Trade Commission, data shows that the government agency received more than 1.4 million reports of identity theft in 2021 alone. Fortunately, you can decrease the likelihood of identity theft, and learn how to deal with it if it happens.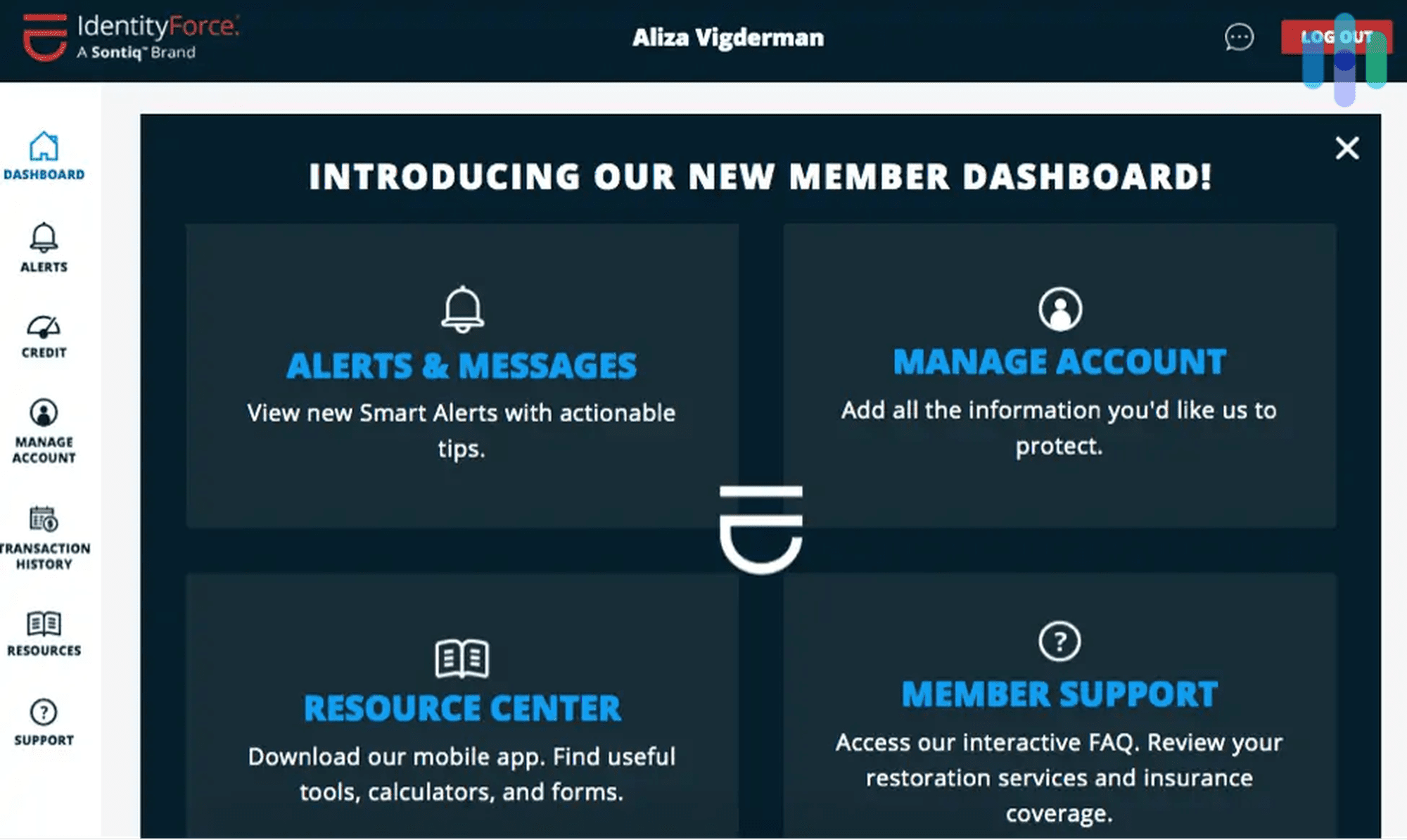 What Is Identity Theft?
Identity theft is a crime that involves the use of a victim's personally identifiable information in fraudulent activities or for financial gain. Criminals often access the personal information of victims from data breaches. There are also many cases of identity theft that stem from phishing scams, physical device theft, and malware attacks.
Types of Identity Theft
There are several different types of identity theft, which is determined based on who the target is or how their personal information was stolen. Knowing these types of identity theft can help you avoid falling prey to them.
Medical: Medical ID theft occurs when someone uses the health insurance information or name of someone else to see a doctor, obtain prescriptions, make fraudulent insurance claims, and more.
Business: Businesses aren't safe from identity theft, either. If someone obtains their identifying information without authority to get tax benefits or file false business returns, their "identity" can be stolen as well.
Children: Not only can children's identities be stolen as well, but they're actually easier to steal from, as many do not find out about the theft until they are adults applying for a loan. Child ID theft happens when someone uses a kid's Social Security number to open bank or credit card accounts, rent a home, apply for utility services, loans or benefits. Many identity theft protection services offer coverage for children, like the companies in our list of the best family identity theft protection.
Other types: There are a ton of other types of identity theft based on how the thief steals the victim's identity and who the victim is, including:

Senior
Estate
Tax fraud
Phone scams
Military
Wire transfer
Driver's license
Mail
Online shopping
Social Security number from a lost Social Security card
Note that this isn't a completely comprehensive list of the different types of identity theft, a list that is ever-expanding as more and more of our PII is available online and off, but these methods are the most common.
How Common Is Identity Theft? Identity Theft Statistics
In 2019, the Federal Trade Commission found that there were 3.2 million reports of fraud sent to the Consumer Sentinel Network. By 2021, the number of reports had increased to 5.7 million. Out of all the reports of identity theft, credit card fraud was the most common type, with the highest per capita rates of reported fraud going to the states of Louisiana, Georgia, Delaware, Florida, and Nevada.1 Better hope the business you're shopping with has a secure credit card processor!2
According to another study by Javelin Strategy,3 a research firm, fraud incidents affected 5.66 percent of all consumers in 2018. The same year, they found that there were 1.4 million victims of ID theft in the U.S, down by 15 percent from 2017 However, the incidents were more likely to be higher-impact types of fraud like account takeovers, misuses of non-card accounts and account fraud. So while research is conflicting about exactly how common identity theft is, one thing that is agreed upon is that it affects millions of Americans every year.
How Does Identity Theft Happen?
There are a number of different ways that thieves can steal people's PII, including:
Stealing wallets or purses that contain cards like driver's licenses, credit cards, etc.
Stealing mail that includes bills, tax information, statements from banks, and more.
Redirecting people's mail by doing a change of address request to USPS.
Dumpster diving through trash to find disregarded documents that contain people's PII
Looking online to see what PII people have shared, often on social media.

4
As you can see, it's shockingly easy to give away your PII simply by throwing out a bill without shredding it first. Later, we'll show you exactly how to prevent identity theft, or at least decrease its likelihood.

Potential Victims of Identity Theft
Anyone can fall victim to identity theft, but some groups are more likely to be preyed on than others. The most vulnerable groups are children and seniors. Most people don't monitor their children's PII, so they may not find out their identities are stolen until years later when they apply for a business or home loan. Seniors, on the other hand, share more of their PII with caregivers and doctors than other age groups, which makes their information easier to access.5
Factors like age, sex, race and income bracket also affect the likelihood of identity theft, according to the U.S Justice Department's Bureau of Justice Statistics:6
Age: Nine-percent of the total population of people aged 16 and older fell victim to identity theft in 2018. Out of all the victims of identity theft, nearly 60-percent belong to the 35 to 65 age group, meaning, people who are likely at the peak of their careers. Specifically, 29-percent of the victims were between 35 and 49, while 28-percent were 50 to 65 years. Seniors were also severely affected. Around 16-percent of all victims were over the age of 65.
Sex: Males and females were equally likely to have their identities stolen, with about nine-percent of each sex falling victim.
Race: Caucasians were the most likely victims of identity theft in 2018. 71-percent of all identity theft victims that year were Caucasian. People of Hispanic origin came second, accounting for almost 12-percent of the cases.
Income: People who made $75,000 or more, which is the highest income category in the study, were the most likely victims of identity theft. 60-percent of the victims in 2018 had a household income of over $75,000. In comparison, only 19-percent of the victims belonged to the $25,000 to $49,999 group and 18-percent belonged to the $50,000 to $74,999.
Pro Tip: Taking our online Security Score checker can give you further insight on how secure your identity is from online and physical threats. This tool takes into account several lifestyle factors (where you live, age group, your social media presence, etc.) to determine your security score, and then recommends ways on how you can improve your score.
The Impact of Identity Theft
The main impact of identity theft is financial losses as well as emotional distress. In 2014, people in the U.S lost $15 billion from identity theft; the average out-of-pocket costs for victims were $354 for each identity theft abuse and an additional $1,205 for each new account fraud.7 A 2016 survey from the Federal Trade Commission,8 (FTC), found that after their identities were stolen, about 38 percent of people had trouble getting a credit card, while another 24 percent found difficulty obtaining other types of loans. On top of that, about 16 percent of the survey's respondents were unable to open checking and savings accounts.
Aside from financial losses and difficulty with loans, credit cards and accounts, identity theft also causes emotional distress, which can later result in physical symptoms. Three-quarters of respondents from the FTC's survey said they were severely distressed over the misuse or even the attempted misuse of their PII. Julie Ferguson, a Board Chair for the Identity Theft Resource Center, explained the impact that identity theft can have on its victims, stating "…it can impact victims' ability to get a job, rent an apartment, or go to college…the harm is serious". In sum, identity theft's impact can have a domino effect in people's lives, affecting not only their financials but also their emotions and educational, career or housing prospects.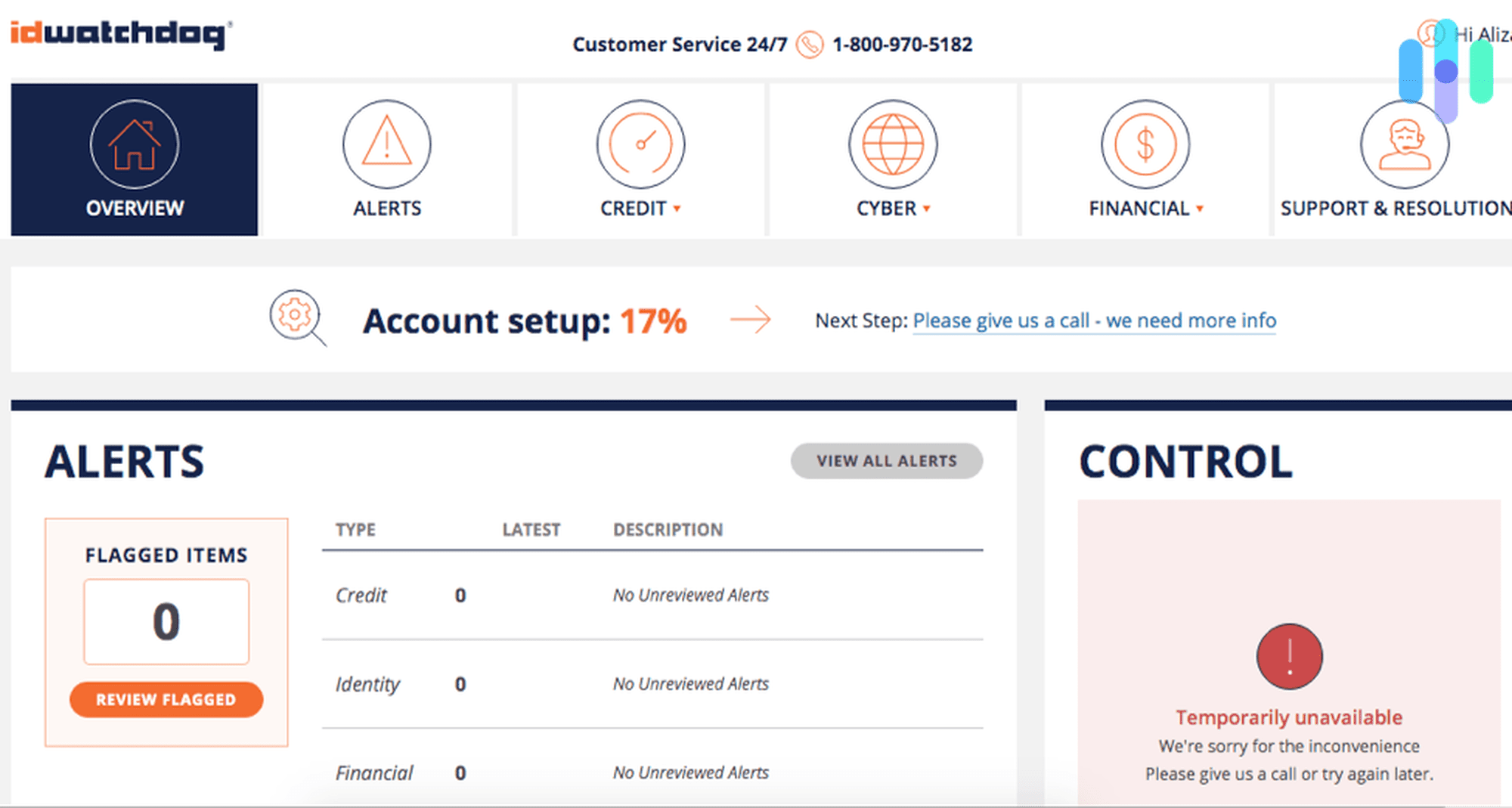 Preventing Identity Theft
Unfortunately, it's impossible to completely prevent identity theft, but there are a number of steps you can take to decrease its likelihood, such as:
Read bank, credit card, and health insurance plan statements often to make sure all of the charges or claims are familiar.
Know when you can expect bills to come in via the due dates for payments.
Review credit scores and reports from three credit bureaus: Experian, Transunion and Equifax. You can do so through AnnualCreditReport.com for free.

9

Shred any documents that contain your PII or financial information.
Subscribe to an identity theft protection service that keeps track of your credit and PII in a number of different criminal and financial areas.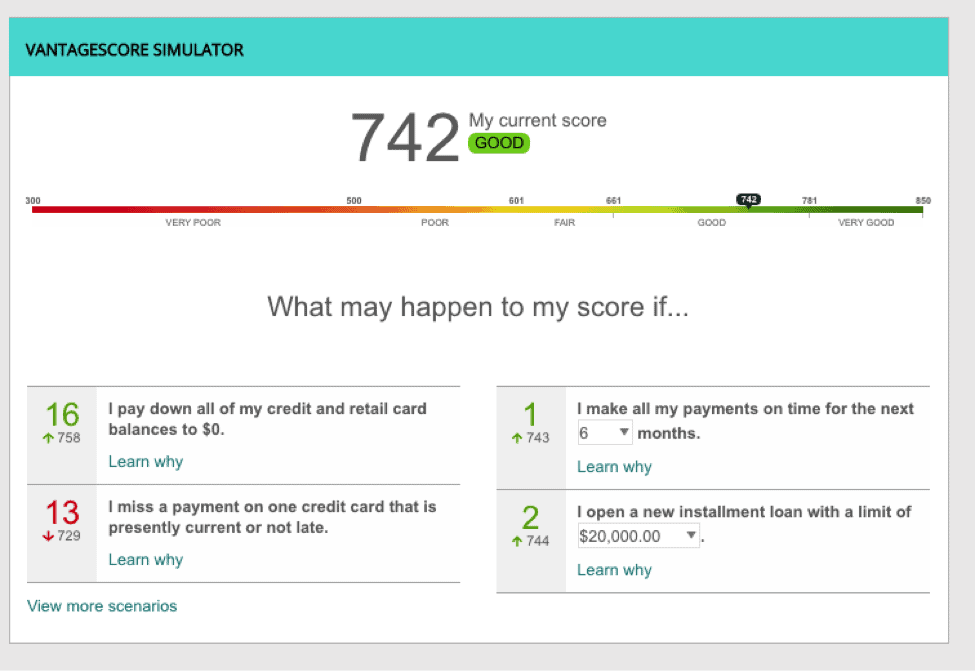 What Is Identity Theft Protection?
Identity theft protection services combine different types of monitoring to detect early signs of identity theft. That includes monitoring people's PII, financial accounts, and even online accounts such as emails. They look at criminal records and court records, and even monitor credit scores and reports, change of address requests, payday loan apps, and much more. They do all these in an effort to detect identity theft, and potentially stop it before it results in financial damage.
In addition, as a kind of failsafe, identity theft protection services help those who fall victim to identity theft with professional identity restoration and identity theft insurance.
Identity Theft Protection Buying Guide
When comparing identity theft protection services, there are several factors to look for, including credit monitoring, identity monitoring, identity theft recovery and insurance and more. Our page on the best identity theft protection services of 2023 includes our complete methodology, but here's a summary if you like to be more hands-on:
Credit Monitoring
First and foremost, identity theft protection services monitor your credit, usually with all three major credit bureaus in the U.S. for premium plans. They look for signs of identity theft, such as abrupt score movement and unexpected credit inquiries. When they see these signs, they alert the user so they can take action and file a report.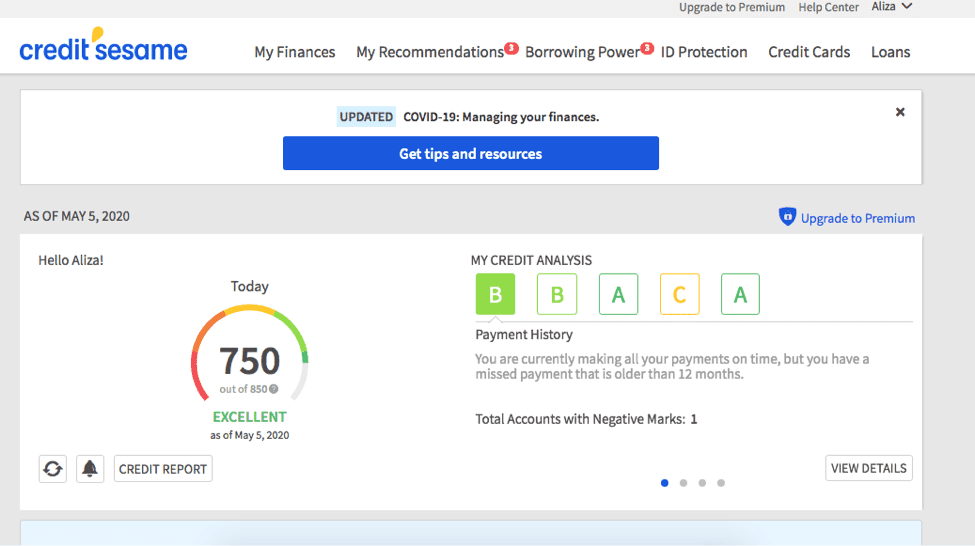 Tip: Make sure your credit reports are from Transunion, Experian and Equifax, the largest credit bureaus in the United States.
Identity Monitoring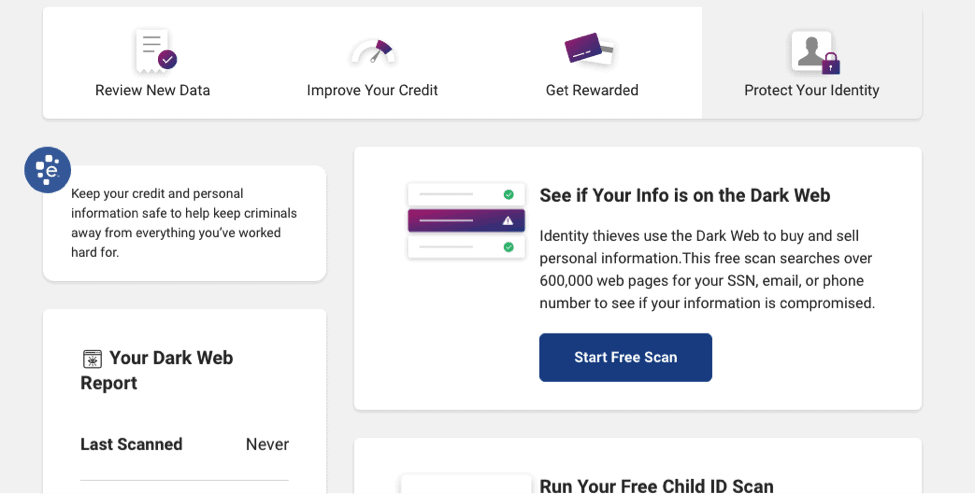 Identity monitoring includes any services that monitor PII in websites, credit applications, public records, and other areas like:
Public records
Dark web
USPS address changes
Criminal records
Sex offender registries
Payday loans
New bank, credit cards, 401(K) and investment accounts
Home titles
Checkings and savings accounts.
Most identity theft protection services use software to autonomously monitor these areas for customers' PII, a task that would be nearly impossible to do manually.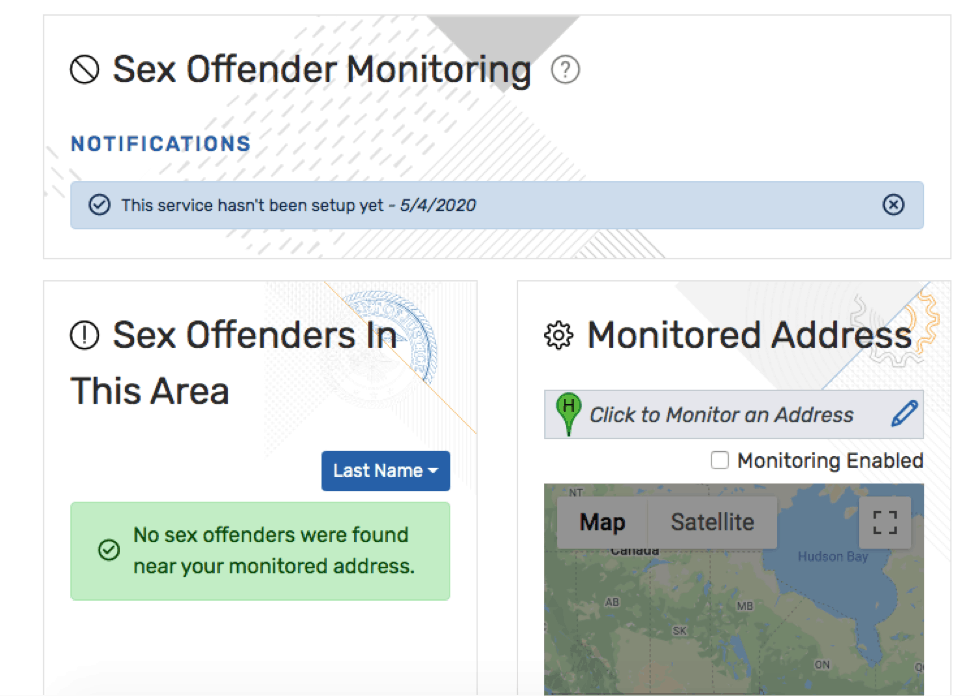 Identity Recovery Services
Recovery is an important part of identity theft protection, as again, no service can prevent identity theft 100 percent. As a result, most services offer identity recovery services to help people take back control of their finances and PII, usually through case managers or other trained counselors. From helping customers write letters to their debt collectors and creditors to freezing credit reportings, these counselors will do the heavy lifting of identity theft restoration; many of them are even available 24/7.
Identity Theft Insurance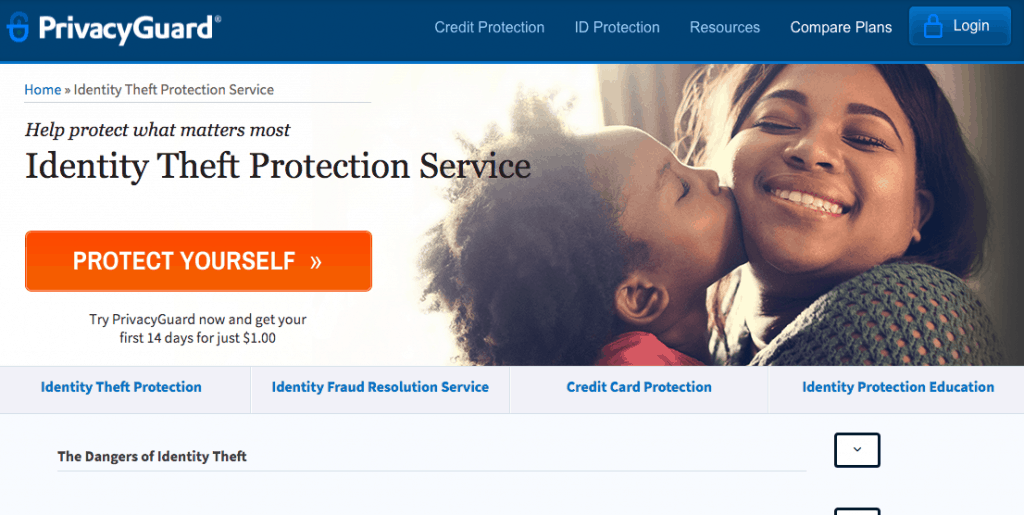 Another essential feature of an identity theft protection service is an insurance policy that covers identity theft; most policies offer reimbursements for up to $1 million. However, it's important to note that these policies often don't include damages for lost wages, legal fees, financial losses or stolen money. Instead, they cover the out of pocket expenses associated with reclaiming your identity, which can be limited to postage, copying or notary costs. On top of that, the policy may have a deductible or other exclusions or limitations; most don't cover anyone already covered by renters or homeowners insurance, which is why it's important to always read the fine print.
Note: If your homeowners or renters insurance already covers identity theft, then the insurance from your identity theft protection service may not apply.
Security and Privacy

Aside from the actual services offered, it's important that the service protects customers' PII; if they don't, it defeats the purpose of the service in the first place. To determine how safe our information was with any given company, we looked at three main areas:
Encryption: Make sure your information is encrypted using the current industry standard, which is AES 256-bit.
Logging policy: Read the company's privacy policy to find out what data they keep and who they share it with, if anyone. Obviously, none of your PII should be shared with or sold to third parties.
Privacy jurisdiction: Finally, we take a look at where the company is based to see what surveillance laws it falls under. For companies based in the United States, they could be forced to share consumer data due to the U.S's membership in Five Eyes, Nine Eyes and 14 Eyes. However, this will only happen in rare cases.
Pricing
Although credit monitoring is free from a few services, most subscriptions cost around $10 to $15 a month, or, if you pay annually, about $100 to $150. Many companies also offer protection for entire families, businesses or couples, with discounted packages available.
*Monthly price increases to $11.00 after the first year
To find out if a service is really worth its cost, be sure to read our identity theft protection reviews, in which we test out the service and judge it against our high standards. Some companies offer free trials, but make sure you read their terms and conditions before putting down your credit card.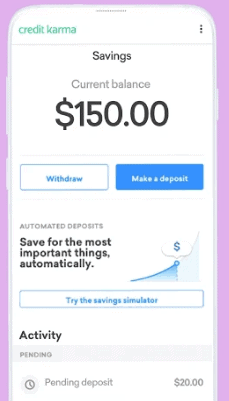 App
Finally, some identity theft protection services include a mobile application so that people can check in on their monitoring, credit scores and reports, and get notified if their PII is found anywhere it shouldn't be. We test out all of the available apps in our individual reviews, but you can also check their ratings from the Google Play store, if you have an Android phone or tablet, or the Apple store, if you have an iOS device.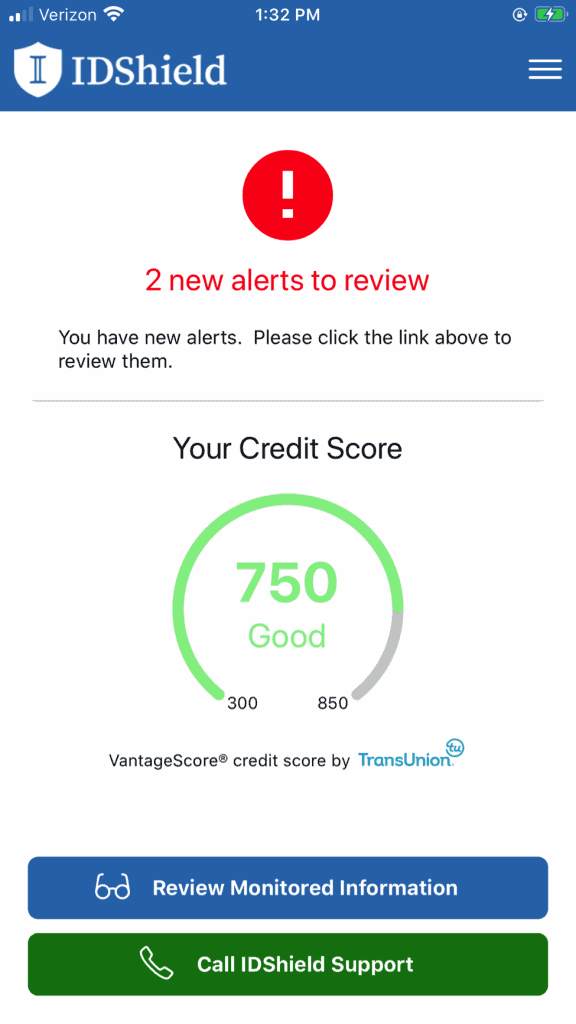 How To Spot Identity Theft: Warning Signs
Even with an identity theft protection service in place, it's still important to look out for warning signs of identity theft, which can include:
An unfamiliar notice from the IRS
Accounts on your credit report you aren't aware of
Strange withdrawals from your bank accounts
Bills you don't recognize
Calls about debts you don't owe.
Don't just depend on the software you paid for; stay on top of your bank accounts, credit reports, and health insurance, among other areas, for the best chance of stopping identity theft in its tracks. Learn more about how to check if someone is using your identity.
Recovering From and Reporting Identity Theft
Sometimes, even the most stringent identity theft protection service can allow identity theft to fall through the cracks. If that's the case, here's what to do if your identity is stolen:
Call the companies where fraud has occurred to explain the situation.
Place a fraud alert on your credit report, freezing it. Get copies of your credit report as well.
Report the theft to the Federal Trade Commission at IdentityTheft.gov.
Report the crime to your local police department.
The good news is that recovering from identity theft is possible, and the sooner you catch the fraud, the less time recovery will take.
Identity Theft Resources
Finding out your identity has been stolen is nothing if not stressful, and looking up things like phone numbers can feel like too much. That's why we've provided the contact information for the three credit-reporting bureaus in the United States along with some other government and non-profit organizations that can be of service.
Credit Company Contact Information
We recommend that you call each credit bureau directly at the following numbers:
Equifax: 800-685-1111
Experian: 888-397-3742
TransUnion: 888-909-8872

10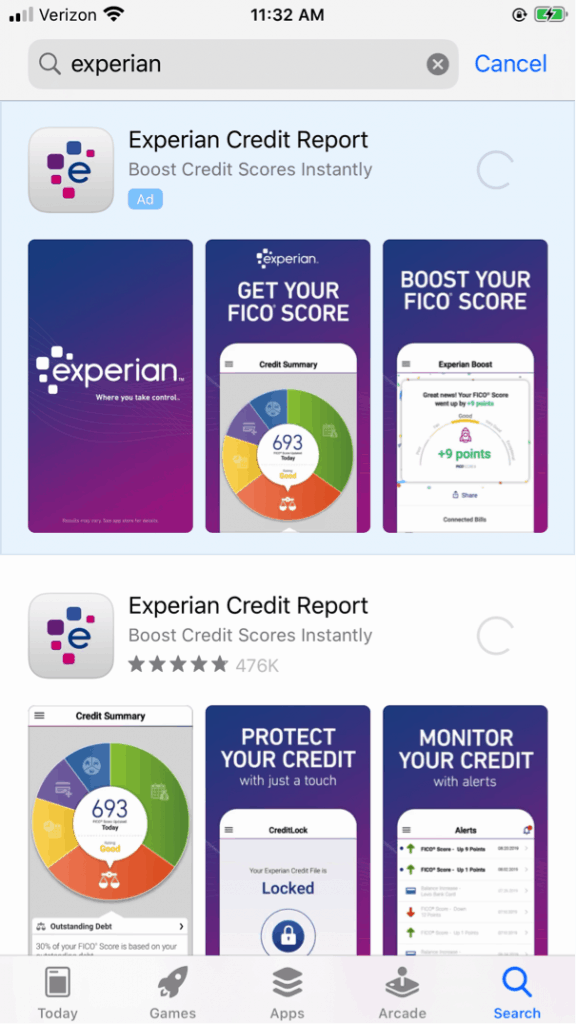 Other Identity Theft Organizations
Whether it's from the U.S federal government or another non-profit agency, free help is available for victims of identity theft.
Federal Trade Commission: The FTC provides victims with free personal recovery plans and a place to report identity theft in the first place; their plans cover over 30 different types of identity theft.
AnnualCreditReport.com: AnnualCreditReport.com

11

is a federally approved website where every U.S. citizen can request a free credit report once every year. Signs of identity theft often pop up in credit reports, so monitoring your credit report at least every year is a must.
Identity Theft Resource Center: Finally, the Identity Theft Resource Center helps victims resolve their cases at no cost.

12
Recap
While identity theft is relatively common compared to other types of theft, with a few changes, you can protect your PII and put protections in place if your identity is compromised. In our opinion, the best place to start is to choose an identity theft protection service, which combines credit and identity monitoring, identity theft insurance and restoration into one neat package. While it's impossible to completely guard yourself and your family against identity theft, that doesn't mean you shouldn't do everything in your power to lessen the chances. Identity theft protection services make that possible in a few easy steps.