Best Apple Home Security Systems
When we're investing in a home security and automation system, we want to make sure that it integrates well with our phones and enables us to make voice commands with Siri. In this piece, we're going to take a look at some of the best home security systems for Apple users.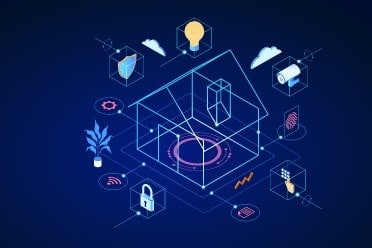 10,000+ research hours
60+ systems tested
150+ simulated break-ins
40 systems reviewed
7 systems recommended
Best Professional Monitoring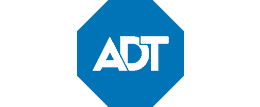 Highly rated Pulse app available for iPhone
Works with a variety of Apple devices including Apple TV and Apple Watch
Apple Homekit Compatible through Homebridge
Best Customer Support for an Apple Security System

View video feeds from you iPad
Use Apple TV voice commands to check alerts
Vivint iOS app lets you control your entire system from anywhere in the world
Best Customer Support for an Apple Security System

Use your Apple Watch to arm and disarm your system
iPhone app provides real-time alerts
Make system changes with Siri voice commands
Best Security System with Apple HomeKit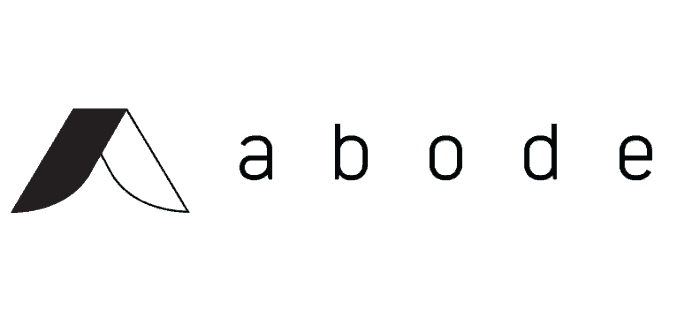 Best DIY Monitored Security System for Apple Users

Best Apple Security System for Video Monitoring
Best Low Cost Professional Monitoring for Apple Users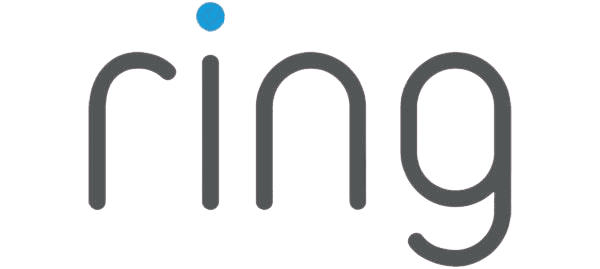 If you're an Apple customer—specifically an iPhone user—odds are you value cutting-edge technology, sleek design, and the prospect of a host of integrations that enable you to control multiple devices right from your phone. But while the Apple platform does a lot of things well, they also reward loyalty and commitment to their family of products (have you ever tried syncing an iPhone up to a PC? It's a nightmare). The best security systems that work with Apple are ADT and Frontpoint.
Statistics: Best Apple Home Security Systems
| | |
| --- | --- |
| iOS app ratings | 2.5-4.8 stars |
| Professional monitoring cost | $10-$60/month |
| Contract lengths | Monthly, annual, multi-year |
| Installation types | Professional, DIY |
Comparison of the Best Apple Home Security Systems
| System | ADT | Vivint | Frontpoint | abode | Brinks Home Security | eufy Security System | Ring Alarm Security Kit |
| --- | --- | --- | --- | --- | --- | --- | --- |
| Ranking | 1st | 2nd | 3rd | 4th | 5th | 6th | 7th |
| Ratings | 9.8/10 | 9.4/10 | 8.9/10 | 8.0/10 | 8.6/10 | 7.5/10 | 7.7/10 |
| Monthly Cost Range | $40- $60 | $29.99- $49.99 | $49.99 | $6- $20 | $29- $39 | None | $3- $20 |
| Contract Lengths Available | 3 years | Monthly or 5 years | 1 month | 1 month, 1 year | 3 years | n/a | 1 month, 1 year |
| Installation Type | Professional | Professional | DIY | DIY or professional | DIY or professional | DIY | DIY or professional |
| iOS App Rating | 4.8 | 4.6 | 4.5 | 2.3 | 4.7 | 4.7 | 4.4 |
| Smart Home Integrations | Alexa, Kwikset, Z-Wave, Liftmaster | Philips Hue, Amazon Echo, Nest Thermostat, Google Home, airbnb | Alexa, Google Assistant | Google Assistant, Amazon Echo, Nest, Philips Hue lightbulbs, ecobee, LIFX, Yale, Kwikset, Z-wave, First Alert, IFTTT, HomeKit | Google Assistant | None | Alexa, Google Assistant, Dome, Ecolink, First Alert, GE, Leviton, etc. |
| Read Review | ADT Review | Vivint Review | Frontpoint Review | abode Review | Brinks Home Security Review | eufy Security System Review | Ring Alarm Security Kit Review |
The Best Home Security Systems for Apple Users
While not all of these systems are going to be perfect for every user, specific types of users will want something different out of all of these systems individually. Our designations for the best systems are as follows:
All of these systems are great in their own ways, and each one of them offers something unique for Apple users, whether it be unique integrations or excellent apps. Let's get into what makes all of these systems special.
Detailed List of Apple Compatible Security Systems
1. ADT - Best Professional Monitoring

ADT is arguably the most recognizable name in home security. Heck, they've been in business for more than 140 years, and along that journey have been at the cutting edge of innovation (including work in the then-emerging field of telegraphy). Through all that time, ADT has managed to stay relevant, now offering best-in-class fully monitored security systems in addition to a host of smart home integrations.

While ADT has some negatives like the fact that they're professional installation only and not a DIY system, they have more than enough going for them to make them our choice for Apple users looking for a fully monitored system. Let's take a closer look at ADT.

Pro Tip: ADT is designed to work with Alexa, so while you won't be able to make Siri voice commands for your system, if you have an Amazon Echo you can use it with your ADT system.

What We Liked

Best-in-class 24/7 monitoring
A host of home security and smart home integrations
The ADT Pulse app is a pleasure to use on an iPhone
Well-respected brand with a long track record

What We Didn't Like

No self-monitoring option; the system required professional monitoring
Binding contracts necessitate a three-year commitment
High monthly fees even with long contract terms
System needed to be professionally installed

Professional Monitoring and Cellular Backup

The cornerstone of ADT's business is 24/7 professional monitoring. In fact, we were unable to get a purely self-monitored system (though self-monitoring is included; more on that in a bit); every one of their plans requires professional monitoring. The good news is, ADT's professional monitoring is the best in the business, constantly on standby and ready to assist should one of our sensors get triggered. Their monitoring centers are available 24/7/365, and were ready to contact us a moment's notice to dispatch emergency personnel if necessary. With ADT, we're paying for the trust in knowing that the company's track record for reliability was there.

Blue by ADT Base

All Types of Integrations

As with many security system providers, in the past decade ADT has adapted their business to provide a number of smart home automation integrations to fill their system out. Not only were we able to add a number of sensors to specific trouble points in our home security, but we could add smart locks and cameras to our system as well, further ramping up our home security. ADT offers a suite of integrated products from indoor and outdoor cameras to smoke and carbon monoxide detectors, all unified under their security platform. And, what's more, it's all accessible right from our iPhone using the ADT Pulse app.

The ADT Pulse App

Earlier we said that ADT doesn't offer a purely self-monitored home security option, but there is the option to self-monitor our home through the ADT Pulse app, which runs magnificently on an iPhone. The app has an astonishing 4.8 rating in the app store, which makes it one of the best reviewed security apps we've encountered. Through this intuitive app we were able to check in on security camera feeds, receive instant alerts should one of our sensors get triggered, and arm and disarm our system right from our phone. For professional home monitoring, few systems work better for Apple users than ADT with ADT Pulse.

2. Vivint - Best Smart Security System

What We Liked

Professional installation is free.
Integrations with Alexa and Google Assistant
Professional or self-monitoring

What We Didn't Like

If you don't pay upfront, contracts are five years long.
Costly monitoring
$129 Moving fee

Professional Installation

Vivint is one of the few smart home security companies to offer professional installation for free. That meant that, when we got our system installed originally, we didn't have to do a lick of work, which was nice. Rather, once it was set up, we familiarized ourselves with the iOS app and integrated the system with Alexa and Google Assistant. Connected to the monitoring team through the SkyControl Panel, having the system installed by a professional gave us the confidence we needed to feel safe at home.

Smart Home Integrations

Whether you're in the Google or Amazon smart home ecosystem, Vivint is a good option for you. We had Alexa turn our lights on and off, arm our security system, set our thermostat, lock our garage and front door, and show us our Vivint Doorbell Camera on our Echo Show 8. Google Assistant allowed the same commands, working with our Nest Hub Max to show our footage on the larger screen. Of course, for the full automation experience, you'll need smart lighting from Philips Hue, a Nest Thermostat, and a Kwikset smart lock.

The Vivint iOS App

The Vivint iOS app was where we armed and disarmed our system remotely, set up our smart home integrations, viewed livestream footage and cloud storage, received notifications when our alarms went off, and controlled all of our IoT devices. Currently, the app has a 4.6 out of five star rating from over 24,000 customer reviews, so if you don't believe us, check out the ratings themselves on the App store.

While Vivint doesn't work with Siri directly, that's a rarity when it comes to smart home security systems. Still, we appreciated the user-friendly nature of Vivint's iOS app. With so many IoT devices from different companies, it was convenient to be able to control all of them through the Vivint app, rather than controlling each through its respective third-party app. Here, we could open and close our garage door, lock our front door if we had forgotten it, and turn our lights onto away mode so they made it seem like we were home when we're not. Our iPhone can do a lot of things, but to integrate Vivint with all these smart home devices was definitely more useful than scrolling TikTok for hours…debatably.

3. Frontpoint - Best Customer Support

While perhaps not as well known as ADT or Brinks, Frontpoint has been establishing itself as a major player in the home security industry, and part of that success has to do with their customer service. Frontpoint offers a host of security solutions and home integrations that are great for Apple users, but the thing that set them apart for us was their excellent customer support, especially over the phone.

What We Liked

Simple DIY installation
Fully monitored, 24/7 professional support
Intuitive, well-designed iPhone app
No long-term contracts

What We Didn't Like

No self-monitoring options
Some of the most expensive monthly fees in the category
Basic features like livestreaming are only available in more expensive plans
Some of their hardware is poorly designed and feels outdated

Easy to Set Up, Help Included

Some professional monitoring security systems require professionals to come to our home and help. Fortunately, Frontpoint was simple enough to set up on our own without requiring installers. Additionally, their fantastic customer support staff was there for us to field questions in the setup process to ensure everything was running smoothly.

Just The Facts: Frontpoint also offers an extensive online knowledge base which can help users get the help they need on a number of products and services.

Fully Monitored System

Frontpoint's monitoring price is relatively high, since the only plan available is the $49.99 a month Ultimate plan. However, this plan includes everything Frontpoint has to offer, from remote smartphone access and professional monitoring to video surveillance and home automation. We'd definitely recommend Frontpoint to a more well-established homeowner who can afford the cost of service, though the service Frontpoint provides is definitely some of the best.

Frontpoint Indoor Camera

Professional-Grade App

The Frontpoint app gave us full remote control of our system right from our iPhone and iPad, enabling us to arm and disarm our system as well as see detailed activity logs of everything the sensors were picking up. We could also watch video clips and live streams of integrated cameras for an even more detailed view of everything going on in our home. And customers agree: the app currently has a 4.5-star rating in the app store.

4. abode - Best Security System with Apple HomeKit

Given their flair for minimal design and their pedigree in the security industry—they were founded by a former ADT executive—it makes sense that abode would be a perfect pairing with Apple's smart home system. In fact, abode is the only smart security system on this list designed to be compatible with Apple HomeKit, which makes it the clear choice as our best overall system. Let's take a quick look at what makes abode so special.

What We Liked

Apple HomeKit and Siri integration
Slick design and simple DIY setup
Flexible, professional monitoring plans available
High-quality video with two-way audio

What We Didn't Like

Lackluster iPhone app
Iota has no A.I features
Poor customer support
No email notifications with the free version

Most Advanced Apple Integration

The hub of the abode system is their iota, which is a sleekly designed centerpiece that connects all of our smart home devices and sensors and also features a built-in 1080p HD camera. Long story short, the iota acts as an excellent hub for any smart home security system, enabling us to monitor our home remotely by receiving instant alerts if our door was opened, and tapping directly into the hub's video feed to ensure that everything was okay.

Because abode works with Apple HomeKit, it features Siri voice command, which allowed us to control all of the aspects of our home security system just by talking to it. The list of potential integrations is massive, but some of our favorites were smart locks from Yale and Kwikset and a number of Z-wave and Zigbee-enabled sensors built to monitor specific problem points of our home.

A Truly Beautiful, Simple System

Even casual tech users will be struck by the beauty of abode's minimal design. Apple users especially will find the abode system to be an attractive complement to the devices they've already invested in. What makes abode a cut above the rest is how their minimal design isn't purely aesthetic but is mirrored by their simple, DIY set up. While other, more complex security systems may require professional installation, a basic abode system can be installed in a matter of minutes.

abode iota components

Professional Monitoring and Flexible Plans

While abode doesn't have the same professional monitoring pedigree as some of the more established security companies included on this list, the fact that they offer 24/7 monitoring at all is a big mark in the plus column. And, the fact that their plans are flexible meant that we were able to test the service in the short term (for $20 per month) before committing to a more long-term monitoring plan ($100 for their first-year annual price). Having a team of experts monitoring our home for environmental or security emergencies was a great way to get some peace of mind when we weren't available to totally self-monitor our system.

5. Brinks Home Security - Best DIY Monitored Security System for Apple Users

If you know one security company in the U.S., it's probably ADT; but if you know a second, it's probably Brinks. Brinks is an industry leader in home security systems and, much like many other established companies, has spent the last couple decades adapting their offerings to a changing market. That includes smart home and automation integrations that let us carry our home security in your pocket via our iPhones.

What We Liked

Guided DIY installation that ensured everything was set up properly
Professional, 24/7 monitoring
Great app performance through Alarm.com on iPhone
Plans also include cellular backup in the event of Internet connectivity issues

What We Didn't Like

Long-term contracts required a three-year commitment
Monthly fees are on the high side, starting at $19 per month
No self-monitoring option
No live video streaming option on the lower plans

Professional DIY Installation

"Professional DIY" is an oxymoron, sure. But one of the things we liked most about Brinks is that it was a professional home security system that we could install ourselves, but they additionally gave us free over-the-phone support with one of their experts to ensure that we were setting everything up properly and that all of our system components were functioning properly. While there is something to be said about professional installation—which Brinks also offers—being able to do it ourselves while still having professional input was a really great selling point.

Brinks Home Panel

A Fully Monitored System

Much like ADT, Brinks offers full 24/7 monitoring that would contact us and dispatch necessary personnel in the event of a security or environmental emergency. As with other established security companies, we wish we had the option to fully self-monitor, but knowing that our home was being protected gave us assurance in the Brinks system.

The Alarm.com App

The Brinks security system runs on the Alarm.com app platform (along with a few other security providers), which may seem like a negative. But because Alarm.com is dedicated to the app performance, it leaves Brinks to focus on hardware and monitoring, instead of doing both things halfway. The Alarm.com app is one of the better iPhone security apps, enabling us to check the status of our system, arm and disarm it right from our phones, engage in two-way audio and a whole lot more. The app currently has a 4.7-star rating in the app store, so other users besides us are in agreement that it's among the best in the business.

6. eufy Security System - Best Apple Security System for Video Monitoring

While more robust home security systems offer environmental and break-in sensors as well as smart locks and more, there is something to be said about low-cost home monitoring using local alarms security cameras. Eufy is the security camera brand of respected tech powerhouse Anker, and their offerings are some of the best for home monitoring, especially for Apple users.

What We Liked

Fully self-monitored with no monthly fees
Free local file storage with optional, affordable cloud storage options
Live streaming right from our iPhones via the eufy app
AI-powered people detection integrated into the cameras

What We Didn't Like

Limited selection for security system options
Base price on cameras is on the high side
Product selection can be confusing with multiple similar cameras available
Cloud video storage prices are up there

Simple Self Monitoring

Eufy is primarily a security camera company, with a unique collection of simply setup cameras that enabled us to check live feeds right from our phones; but that wasn't the only thing that they brought to the table. In recent years the company has expanded their offerings to include a DIY home alarm system with remote sensors that alerted us to the presence of intruders when triggered.

No Monthly Fees and Low-Cost Storage

One of the things we liked most about eufy's system was that it didn't require monthly fees to use their cameras or their alarm system. Of course, this meant that there wasn't a professional monitoring option, but not everyone (us included) is in the market for full 24/7 monitoring and the monthly fees that level of service entails. Even without monthly fees we were able to live stream our video feeds, and the cameras had local storage capacity so we could review our footage after the fact. What's more, eufy offered affordable cloud storage for as little as $2.99 per month. Learn more about eufy's costs and how you can save with eufy Black Friday and Cyber Monday deals.

eufy App – Cloud Storage

Using the eufy Secure App

With an impressive 4.7 rating in the app store, eufy is one of the more popular security apps on the market. The eufy app gave us a window into all of our camera feeds directly from our iPhone as well as the ability to arm and disarm our alarm system with the push of a button. This sleek, intuitive app makes remote home monitoring easy for Apple users.

7. Ring Alarm Security Kit - Best Low Cost Professional Monitoring for Apple Users

Ring Alarm may be part of the Amazon ecosystem of products, but that doesn't mean it isn't a stellar option for Apple users looking for a DIY home security system with the option of professional monitoring. With sleek, simple hardware, a host of integrations and, most importantly, a number of flexible professional monitoring options at some of the lowest rates in the category, Ring Alarm provides a level of customization other systems can't.

What We Liked

Low-cost, customizable 24/7 professional monitoring plans
A number of compatible Ring products to build out our security system
Simple DIY installation
Easy to expand our system as our space grew

What We Didn't Like

Some privacy concerns after recent security breaches
Lack of local camera storage
Only one plan option for professional monitoring
Best suited for customers already invested in other Amazon smart home products

Lowest-Priced Professional Monitoring Around

As we've seen with some of the other 24/7 professionally monitored systems on this list, prices can get pretty staggering, with some capping out at nearly $50 per month for premium service. Because Ring Alarm is backed by Amazon's immense resources, they're able to provide professional monitoring at some of the lowest costs around: $10 per month. Ring Alarm does only offer one plan option for professional monitoring, however, so for those looking to customize their plans, Ring may not be the best choice. To see all of your options, read our Ring pricing page.

Ring Video Doorbell 3

A Number of Ways to Expand Our System

While customizations may not be readily available in their plans, Ring Alarm does have a massive suite of integrated products that enabled us to build out the security system of our dreams. From sensors and cameras to locks and doorbells, whatever we needed to feel protected could be easily integrated. And, because of Ring's simple DIY installation process, we could move and expand our system as we changed apartments.

Well-Designed Experience for iPhone Users

The Ring app is one of the most popular apps in the smart home market, currently ranked as the number five app in the Utilities category of the app store. Even with that many users, the app retains a 4.4 out of five-star score. We were impressed with the app's capabilities, specifically the fact that we were able to get notifications of crime and safety alerts from our neighbors through the app.
Methodology
When we test out security systems, we're always looking for the same key features, but with the best security systems for Apple in particular, we focused on systems with Siri integrations and highly-rated iOS apps. Aside from those two parameters, we focus on the basics, such as:
Well-designed and easy to use components
Simple DIY installation or affordable professional installation
Smart platform integrations with Alexa, Google Assistant and other third-party IoT companies
Professional monitoring or self-monitoring options
Low monitoring and storage costs
Monthly and yearly contracts
Cellular backup
Helpful customer support
To learn more about how we choose the best security systems, read, our home security guide.
FAQs About Apple Friendly Security Systems
Now that we've taken a deeper look at some of the best security systems for Apple users, let's answer some outstanding questions you may have.
What is HomeKit?

Apple's HomeKit isn't a product or a software, but rather it's the overarching framework Apple uses for its integrated products. HomeKit compatible products include locks, cameras, thermostats, and a number of other devices that can be controlled right from an iPhone or voice command using Siri.

Does Apple have a security system?

Apple doesn't make its own security system, but there are a number of home security products that can be integrated into a security system using HomeKit. The only full security system that can be used through HomeKit is abode.

What security systems work with Apple HomeKit?

While abode is the only security system designed for integration with Apple HomeKit, almost all security systems offer remote control of their systems through iOS apps.