Best Home Security System of 2023
The team at Security.org has been testing and reviewing home security systems for nearly 10 years. Each year we select the top systems based on reliability, flexibility, smart home integrations, and of course, affordability. See our best picks of 2023.
10,000+ research hours
60+ systems tested
150+ simulated break-ins
40 systems reviewed
10 systems recommended
Most Trusted Home Security Brand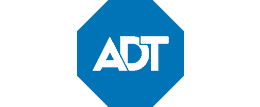 145+ years of home security innovation
6-month money-back guarantee is best in the business
Complete home security and smart home automation
Reasonably priced hardwired and wireless systems
Best No Contract Home Security System

Best-in-class customer service team
Simple DIY setup only takes minutes
Impressive home automation capabilities
Surprisingly affordable home security system
Best Pro Installation

Sleek and modern equipment design
Advanced but easy to use smart home features
Free, professional installation
Best Security System for Response Times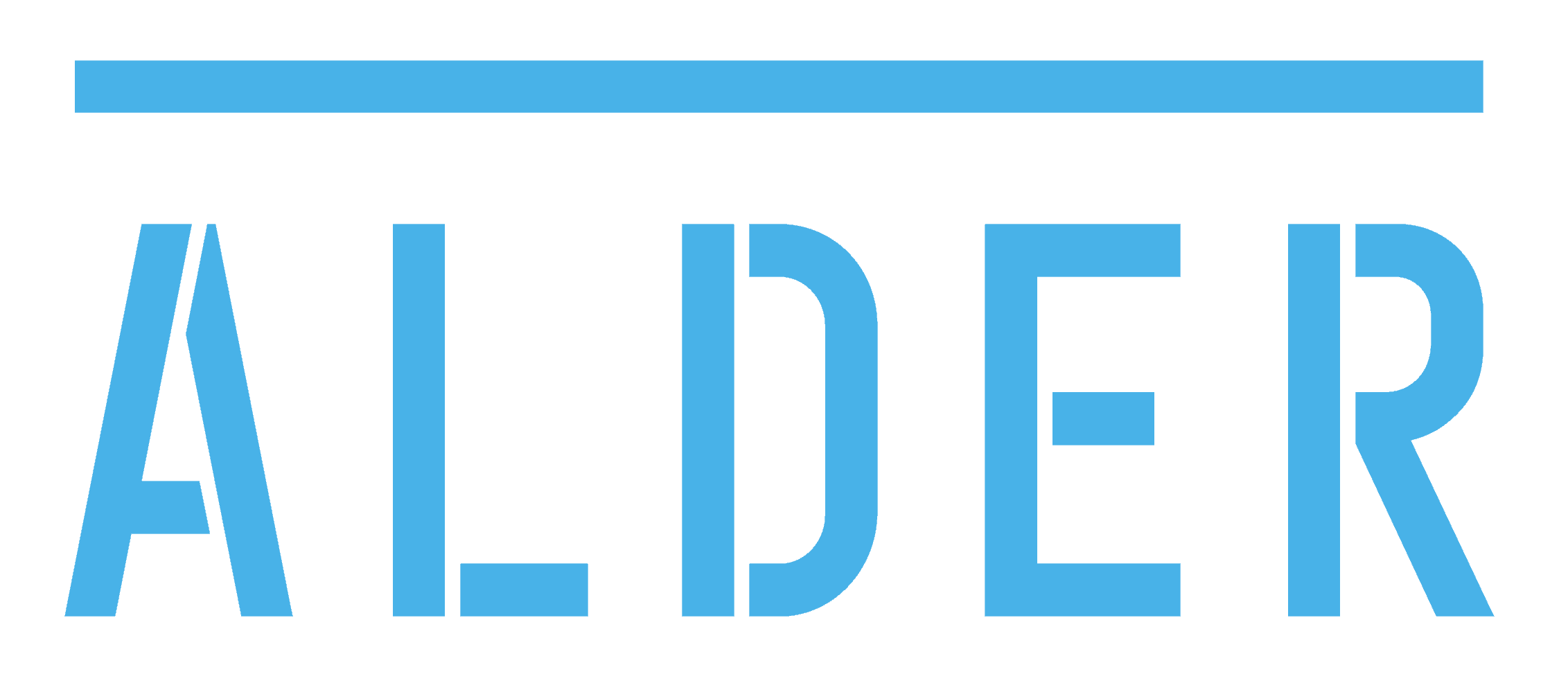 Fast response rate
Easy, DIY installation
Free equipment
Best for Installation & Convenience

Alexa and Google Assistant integrations available
Professional monitoring and cellular backup included with every system
Monthly costs range from $15 to $35
Best Home Security & Automation

Flexible monitoring options
All-in-one CUE home automation
Extensive equipment offerings
Best DIY Home Security System

Fast and easy DIY installation
Smart home features and integrations
Industry's best customer service
Best No Monthly Fee Home Security System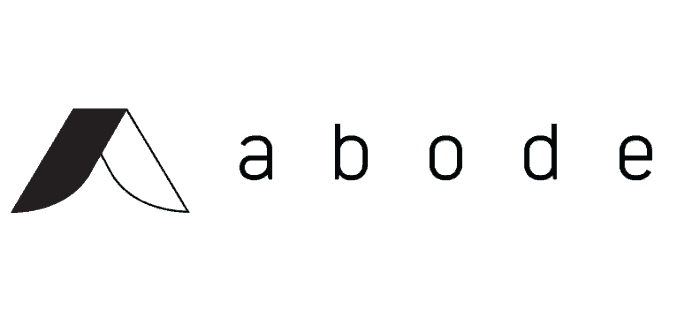 Predictive AI surveillance
24/7 human monitoring
Fast response times
Best Security System for Artificial Intelligence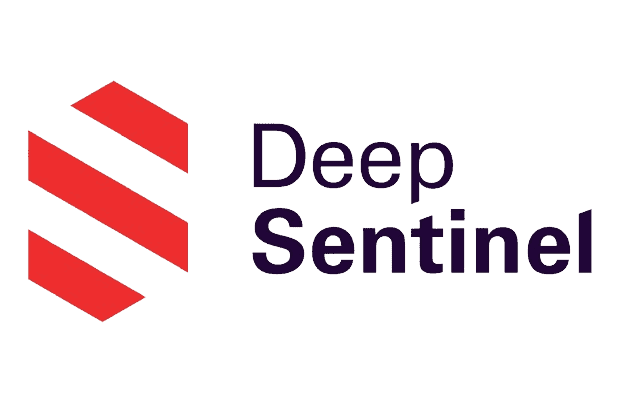 Professional monitoring for $10/mo.
No contract required
Amazon-owned company
Best Alexa Home Security System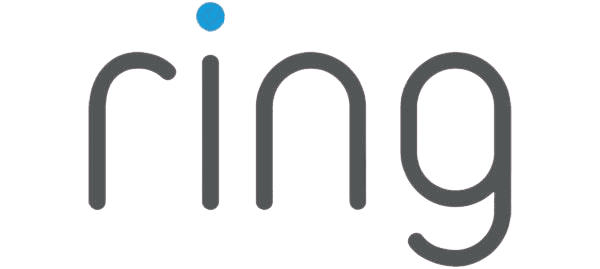 Highly-rated iOS and Android apps
Person, vehicle, and pet detection available with Home Security Plus
Professional monitoring and cellular backup for $30 or $40 a month
Testing Statistics
| | |
| --- | --- |
| Number of systems tested | 40+ |
| Length of testing | 6+ months |
| Systems with DIY installation | 8/10 |
| Systems with cellular backup | 8/10 |
Best Home Security System By Type
Comparing the Best Home Security Systems
The Best Security Systems In The News: The Latest Deals & Discounts
Before we begin with our detailed assessment of each system, take a look at this week's news, deals, and discounts from these top home security systems.
ADT: Save 40 percent on ADT Pro Install and Self Setup systems, and get a free Google Nest Cam if you purchase a qualified package.
SimpliSafe: Get discounts up to 50 percent on SimpliSafe security systems if you add Fast Protect monitoring ($29.99 with a 30-day free trial) at checkout. The monitoring plan renews automatically, but without a contract, you can cancel anytime without fees.
Cove: Get a massive 65-percent discount on any Cove package plus a free indoor camera. By far, this is the largest sale they've had this year.
Frontpoint: Save as much as 78-percent on packages. Prices start at $99.
abode: Enjoy up to 50-percent off on abode's website. The discount applies to both security systems and accessories.
Our Research of the Best Home Security System of 2023
1. ADT - Most Trusted Home Security Brand

The biggest name in home security known for professional installation and monitoring you can trust.

Product Specs

| | |
| --- | --- |
| Equipment Costs | Starting at $109 |
| Monitoring Options | Professional only |
| Monthly Monitoring Costs | Starting at $49 |
| Contract Lengths | 36 months |
| Installation Options | Professional |
| Smart Platform Integration | Alexa and Google Home |

ADT continues to revolutionize home security to this day, over a hundred years after it introduced telegraphed security alerts. Today, ADT security systems offer automation and hands-free control with the help of Alexa and Google Assistant.

Beyond voice control, ADT offers convenient home security in the form of an intuitive smartphone app (ADT Control) and its touchscreen control panel that comes with most ADT systems. Together, ADT equipment guards against burglaries, provides environmental alerts, and offers home automation features, all from the app and the control panel.

| ADT control options | Uses |
| --- | --- |
| ADT Control app | At home or on-the-go |
| Alexa/Google Assistant | Voice control at home |
| Key fob | Quick arm/disarm at home |
| Panic button | Emergency help at home |

If you're worried about the price, we can say from experience that ADT is more affordable than most people think. It may not be as affordable as a SimpliSafe system that starts at about $250, but ADT frequently offers discounts or free equipment to offset the slightly higher equipment cost. For example, ADT systems are 40 percent off right now and could come with a free Google Nest Cam if you purchase the right package. If you want the absolute best deals from ADT, though, check our page on ADT deals – they usually peak around the holidays starting on Black Friday.

>> Related: ADT Black Friday deals

What We Like

145+ years of security innovation
Professional installation
High-quality equipment
Reliable monitoring with multiple centers

What We Don't Like

Professional monitoring is more expensive than others
Customer service is hit-or-miss
Requires long-term contracts
Installation Technician must visit your home

ADT Home Security Equipment

Professional Installation

This is an example of why it matters to make your security system buying decision a personal choice. While some users prefer a DIY installation, there are those who prefer professional installation. If you're the latter, you'll like ADT.

Professional installation is required for every ADT Control security system. That's non-negotiable. ADT has a reputation to uphold – one that it built over the past 145 years. As such, it wants to ensure that system installations are done right. You'll get a trained technician who will assess your home, provide suggestions on where to best put sensors, and then install the entire system for you.

The downside is that it's not free. When we tested ADT, professional installation cost us about $100, but with that came a lengthy six-month money-back guarantee. ADT essentially assured us that they did the install job correctly and if any issue arises, they'll fix it. Otherwise, if they can't fix it, they'll give us our money back. All ADT systems are covered by this guarantee.

All in all, the ADT equipment we had installed was valued at around $850, but thanks to their flexible payment options, we didn't have to shell out that amount upfront. ADT chopped up our equipment fee into easy-to-pay installments.

World-Class Professional Monitoring

In addition to professional setup, ADT Control security systems need professional monitoring. This simply means that whenever your system's sensors are triggered, ADT will be there to check on you and your home.

ADT combines a number of technologies to make its professional monitoring service as reliable as possible. For instance, if your internet is not working, ADT systems are designed to switch over to cellular networks. If there's a power outage, the system also has battery backup.

Even ADT's monitoring centers are prepared with contingencies. All nine monitoring facilities have backup servers and generators. Yes, ADT has nine facilities, each of them mirroring the others. That's called redundancy, and it ensures that ADT has facilities running no matter what.

Lastly, ADT utilizes advanced technology like SMART Monitoring to improve response times. SMART Monitoring is a text-based communication technology that connects family members more efficiently during emergencies, allowing for faster coordination.

Continuous Innovation

The home security market is always evolving, but ADT manages to keep up all the time. In fact, it's leading the charge of innovation by continuously developing new security technologies, including a security robot for business establishments.

For homes, though, ADT's latest innovations include smart home automations, a high-tech touch screen hub, and high-end security cameras. These things are included in ADT's most advanced packages, and you'll be able to reap their full benefits with an ADT professional monitoring plan.

2. SimpliSafe - Best No-Contract Home Security System

A popular choice for no-contract, easy DIY setup, and refreshingly affordable home security. (Right now you can get 50-percent off a new system with a free first month of professional monitoring.)

Product Specs

| | |
| --- | --- |
| Equipment Costs | Starting at $250 |
| Monitoring Options | Professional and DIY |
| Monthly Monitoring Costs | Starting at $20 |
| Contract Lengths | Single month only |
| Installation Options | DIY |
| Smart Platform Integration | Alexa and Google Home |

For those who are leaning more towards DIY setup than professional installation, SimpliSafe is a smart choice. After living with it for a few weeks, we can say that it's a versatile system that can work for renters (no drilling and permanent installation) as well as homeowners (scalable security system). It's also quite affordable.

SimpliSafe security systems start at $250. If you read our breakdown of security system costs, you'll see that that's below the industry average, especially with providers that charge $500 or more for a basic system. Here's where it gets even better: If you time your purchase right, you might be able to get up to 60-percent off, especially around big shopping days like Black Friday. Those special offers can drop the prices down to below $150.

>> Check Out: SimpliSafe Black Friday Deals

Then, there are the options SimpliSafe provides. You can choose from a wide variety of equipment, you can DIY the installation process or hire a professional, you can self-monitor for free or pay for professional monitoring, and there are no long-term contracts for the monitoring plans should you choose to get one. You'll pay month-to-month and you can stop anytime.

Lastly, SimpliSafe is user-friendly, from the simple installation process that often takes less than an hour to the functional app and keypad that comes with the system, almost everything about SimpliSafe is simple. (Not perfect, but simple.)

Read on for our reasons why SimpliSafe was best for no-contract home security.

What We Like

No long-term contracts to sign
Easiest installation of any system
Incredibly affordable monitoring plans
Award-winning professional monitoring

What We Don't Like

Pricey up-front equipment costs
Limited home automation capabilities
No outdoor security camera options
May be too simple for some homes

SimpliSafe Base Station

Low Prices for Equipment & Monitoring

SimpliSafe has always been one of the cheaper home security solutions. You can buy a starter kit for about $250, and once the system is in place, you won't have to pay a monthly fee. That is, if you're okay with monitoring the system yourself. Otherwise, professional monitoring will cost you $19.99 to $29.99 monthly, which is still well below the average cost of security monitoring.

Additionally, SimpliSafe offers discounts almost the entire year. It's usually around 20- to 40-percent, but you can get higher than that during peak holiday seasons starting November (Black Friday) until January (New Year). SimpliSafe Black Friday deals last year dropped the price of its security systems by up to 60-percent.

You can time your purchase to enjoy the biggest savings, but even without these deals, SimpliSafe systems are among the most affordable ones around.

Quality Equipment

Although affordable, SimpliSafe's equipment is far from cheap in terms of quality. SimpliSafe manufactures and develops its own equipment, and every piece goes through rigorous quality testing.

One example that shows SimpliSafe's hardware quality is the base station that comes with the SmashSafe anti-tampering feature. If someone makes an attempt to disable the base station – either by smashing it or tampering with it – the base station will sound an alarm and let you and the monitoring center know. It also has a 24-hour battery backup so even unplugging it won't work.

Similarly, there's a feature called Heartbeat that checks every connected component and alerts you when one gets disconnected. We accidentally moved one door sensor out of the base station's range, and before we knew it, we got an app alert telling us that a door sensor had been disconnected.

SimpliSafe also offers a good variation of security cameras, consisting of the SimpliCam indoor camera, the new Smart Alarm smart indoor camera, the SimpliSafe Outdoor Camera Pro, and the SimpliSafe video doorbell. All of these devices work together to help ensure your home stays intruder-free. The Smart Alarm camera can even be monitored by live agents for more robust intruder protection. And like any SimpliSafe hardware, these security cameras aren't expensive at all.

| SimpliSafe camera options | Price |
| --- | --- |
| SimpliCam | $99 |
| Smart Alarm indoor camera | $139.99 |
| SimpliSafe Outdoor Camera Pro | $189.99 |
| SimpliSafe Video Doorbell | $169.99 |

FYI: Due to a global computer chip shortage, the SimpliSafe Outdoor Camera is in limited supply. For now, you can buy it with a SimpliSafe system, but not individually.

Simple to Install and Move

One of SimpliSafe's major selling points is its easy setup. The entire process took us just 20 minutes, although we estimate it would take someone inexperienced about 30-40 minutes to manage.

The equipment is either freestanding, as is the case with the base station, or wall-mounted using peel-and-stick adhesive, which is the case for the motion and entryway sensors.

SimpliSafe is just as easy to dismantle, which comes in handy if you ever have to move. Combined with no-contract professional monitoring, that makes SimpliSafe a favorite for both renters and homeowners.

That said, if you prefer professional installation, that's also an option. SimpliSafe partnered up with OnTech to provide installation services. The price starts at $124.99, but it may increase depending on the size and complexity of your system.

3. Vivint - Best Pro Installation

An intelligent approach to home security with an impressive lineup of home automation features.

Product Specs

| | |
| --- | --- |
| Equipment Costs | Starting at $600 |
| Monitoring Options | Professional only |
| Monthly Monitoring Costs | Starting at $40 |
| Contract Lengths | 42-60 months |
| Installation Options | Professional |
| Smart Platform Integration | Alexa and Google Home |

Vivint is a far more advanced security system than the ones we usually test. It is stacked with home automation features, plus it offers video monitoring driven by artificial intelligence. Vivint is not something an average user can and would want to install themselves, but fortunately, it is a professionally installed system. And based on our experience, they have the best installation service around.

Better still, you can get professional installation for free (normally, it's $199) if you find a Vivint special deal. That's more than you can ask for from a smart security company with some of the best home automation features and security cameras on the market.

Vivint is a little more expensive than some DIY security options. The thing is, when you sign up with a company like Vivint, you know your home is protected 24 hours a day. We understand some home owners prefer to do things themselves, mostly to save a little money. But when you have a DIY system, and you happen to be getting your teeth cleaned, or seeing a movie, or just–you know–sleeping, no one has eyes on your property. We're big proponents of paying the extra money to let the professionals handle our security with professional monitoring.  And that's Vivint.

Of course, the other aspect of Vivint's pricing plans is that they require a three-year contract. Not everyone wants to be locked into three years. For those home owners who are looking for a premium, substantial system, though, a three-year plan actually makes a lot of sense.

What We Like

Best smart home automation features available
Well-designed, modern equipment
Lifetime warranty on equipment/devices
Free professional installation

What We Don't Like

Long-term contract is required
Equipment and service is more expensive than most
Costly to move equipment to a different home
Equipment pricing can be confusing

Vivint Entry Sensor on Door

Voice Commands

Vivint combines the latest in smart home technology to deliver one of the most convenient to use home security systems in the market. Voice control is a pretty big selling point for Vivint, enabled through its Alexa and Google Assistant integration.

Through either of the two voice assistants, you can command Vivint to arm your security system, control smart home devices ("dim the lights," "close the garage door," etc.) and report sensor status.

Of course, more traditional control options are also available. There's an app that compiles all the controls you'll ever need to manage your home, as well as a touchscreen control panel. Control key fobs and panic buttons are also available.

Home Security with AI

Vivint systems are built around a control panel, called the Vivint Smart Hub, and boy is it really smart. Automations make life easier for Vivint users, as the hub can perform certain actions based on a number of inputs. For example, it can arm on its own at night, making sure you don't leave your home unattended when you go to dreamland.

Other examples of automations we had set up were:

If our security system detected that nobody was home, it could set our thermostat to conserve energy.
If it learned that we usually returned home at a certain time, it would reset the temperature in time for our arrival.

Vivint reported that intelligent energy management saved customers about 10 to 15% on home heating and cooling.

We could control Vivint Sky's adaptation. Under our direction, our security system gradually transitioned along a three-point continuum:

Only taking orders
Making suggestions based on our previous interactions
Taking actions on its own

High-Quality Cameras

Vivint made cutting-edge security cameras for our indoor and outdoor use. We could record video anytime with cloud storage and remotely adjust each camera's settings.

We were most impressed by the newest Vivint security camera, the Outdoor Camera Pro with night vision. It provided 24/7 "lurker detection," thanks to artificial intelligence.

Vivint's security lineup also includes the Ping indoor camera and the Doorbell Camera Pro which features a 180-degree by 180-degree field of view.

4. Alder Security - Best Security System for Response Times

With response times 10 times faster than the rest, the professional monitoring from Alder was top-notch.

Product Specs

| | |
| --- | --- |
| Equipment Costs | Starting at $0 |
| Monitoring Options | Professional only |
| Monthly Monitoring Costs | Starting at $35 |
| Contract Lengths | 36 months |
| Installation Options | Professional or DIY |
| Smart Platform Integration | Alexa and Google Home |

Every second counts during a security breach, and with Alder, we had peace of mind that help would come ASAP if we were ever in a dire situation. Alder boasts a response time that is 10 times faster than the average alarm company, and we saw what it can do during our numerous test alarm calls to the company.

Alder's reputation for being one of the companies with the fastest response times started in 2017 when the company notched a 3.7-second average response time. Since then, Alder never looked back and kept up its excellent alarm response performance.

Read on for more Alder features that made us consider it an elite security system.

What We Like

Quick installation
30-day trial period
User-friendly mobile app
Free equipment

What We Don't Like

Three-year contracts
Not many equipment options
Pricing isn't listed on website
Expensive monthly fees

Alder's Motion Sensor

Trial Period

The first thing you should know about Alder is that it requires a three-year agreement. That's an awfully long time, especially for renters such as ourselves. It's also a huge risk even for homeowners to sign a contract without knowing if the system works for their needs.

There is a silver lining, though. Alder comes with a 30-day money-back trial period. The contract doesn't fully kick in until the 30th day, giving you enough time to try Alder first-hand and see if it works for you. If you cancel within the trial period, you'll get a full refund less the shipping cost, which is a pretty fair deal.

Alexa Integration

We've been slowly building up our Alexa smart home over the last several years, adding devices one at a time. So we were pretty excited to find how well the Alder system integrates with the Echo station and our other smart products. In addition to checking the Alder system status, we were able to use Alexa to arm and disarm our security. We even connected our security to our thermostat so that when we arrive home our house is the perfect temperature, no matter the season.

Note: Alder's newer control panel didn't work with smart thermostats that connected over Z-Wave, unlike the older systems with GC2 panels.

DIY Installation

It literally took us less than 15 minutes to install our Alder security system. All we had to do was plug in the control panel and set it up on the screen, stick the sensors on our walls, doors, and windows, and download the Alder Security app to our iPhones and Androids. Alder also offered us professional installation on the house!

5. Cove - Best for Installation and Convenience

Cove is a newer security company that's disrupting the market by providing self-installed home security with professional monitoring and equipment. If you want a quick and easy setup, it's one of the best security systems around.

Product Specs

| | |
| --- | --- |
| Equipment Costs | Starting at $87 |
| Monitoring Options | Professional and DIY |
| Monthly Monitoring Costs | Starting at $50 |
| Contract Lengths | Single month only |
| Installation Options | DIY |
| Smart Platform Integration | Alexa and Google Home |

Cove is another DIY option that rivals SimpliSafe in terms of simplicity and budget-friendliness. Cove's monitoring plans start at $17.99 per month, and you can get started on a system for under $200.

Our favorite thing about Cove is the installation process. When we ordered a system, Cove sent us pre-programmed equipment that was ready to work out of the box. We simply plugged in the control panel and pulled out the battery tabs out of the sensors and they paired right away. To activate the system, we just called Cove's customer support. All in all, including the customer support call, we spent less than 30 minutes installing Cove.

What We Like

Integrations with Google Assistant and Alexa
No long-term contracts
Can choose to pay nothing upfront
Battery backup

What We Don't Like

Professional monitoring required
Monthly fees required
Relatively new company
Doesn't sell home automation equipment

Cove Motion Sensor

24/7 Professional Monitoring

Being a newer company, we were surprised that all of Cove's systems require 24/7 professional monitoring for either $17.99 or $27.99 a month, but since we prefer professional monitoring over self-monitoring anyway, it wasn't a big deal. That extra $10 a month got us remote control, Alexa and Google Assistant integrations, a lifetime lock on our monthly rate, plus a $5 monthly credit if we wanted to buy extra equipment. We think that's worth it for the remote control and smart home integrations alone!

Text Communications with Cove Plus

It might seem counterintuitive, but we found Cove's text communications to be quite useful. Whenever the system gets tripped, Cove sends a link to a text-based communication system, where everyone in your family circle can communicate. Unlike traditional alarm systems that only call one member of the family to verify alerts, Cove's InstaText system allows for a more efficient and faster emergency response. That's one of the reasons that Cove's response rate is three to four times faster than its competitors.

The InstaText system also reduces false alarms, potentially saving you hundreds of dollars in false alarm fees. If the alert turns out to be a false alarm, you and your family circle can easily waive it off through InstaText. In a traditional system, if you miss the call, the cops might be called to respond, which could lead to false alarm fees from your city or local police department. In a way, Cove is also helping the government reduce unnecessary spending due to false alarms.

6. Frontpoint - Best Home Security and Automation

DIY home security systems offering cutting-edge technology, outstanding service, and total home automation.

Product Specs

| | |
| --- | --- |
| Equipment Costs | Starting at $99 |
| Monitoring Options | Professional only |
| Monthly Monitoring Costs | Starting at $18 |
| Contract Lengths | 1-36 months |
| Installation Options | DIY |
| Smart Platform Integration | Alexa and Google Home |

Frontpoint finds the sweet spot between DIY and professional. Setup is DIY, which saves us money. And the process isn't just DIY: it's simple and straightforward. Monitoring, though, is professional, which we always advocate. Plus, each system supports burglary prevention, environmental protection, and home automation.

Another great thing about Frontpoint is that you can order a system hassle-free online or by phone, and Frontpoint's sales agents were refreshingly low pressure in our experience. The cheapest package costs $129, and they even pointed us in the direction of the online deals they were running at the time.

What We Like

Full home security and automation solution
Easy DIY installation takes only minutes
Impressive smart home features and capabilities
High-quality equipment

What We Don't Like

Requires a long-contract
Can be prone to false alarms
Requires a credit check if you finance your system
No other monitoring option besides the $49.99 a month plan

Frontpoint Security System

Rapid Response Emergency Monitoring

Frontpoint is a DIY system, so we installed the equipment ourselves. However, we did leave the monitoring of the system to the pros by enrolling in a professional emergency monitoring service. With this service, we can rest assured that someone will be there to help us or call for help on our behalf during alarm incidents.

Additionally, for the $49.99 monthly fee, we'd get professional monitoring, access to the app, home automation, and video monitoring — basically every feature in Frontpoint's arsenal. It's the only subscription plan they offer, so we're glad it has everything.

A Frontpoint rep explained that Frontpoint won't be monitoring our system themselves, but rather a third-party partner takes care of 24/7 monitoring. The company is called Rapid Response Monitoring Services.

We checked out the company and found pretty interesting things about them. They have a great reputation and an A+ rating with the Better Business Bureau. What impressed us the most, however, was the robust backup measures they have in place in case of power outages and national crises.

The company has two monitoring facilities, each at different locations. The two are redundant, which means they have exactly the same resources and setup. If one goes down, the other can easily take over. This ensures that the monitoring centers never go offline. That's a setup we'd gladly put our trust in, and we did.

Rich In Features

Frontpoint is one of the leading security systems thanks in part to its feature-rich security systems. As stated, the Ultimate plan includes everything from home security to home automation and video monitoring. To complement it, Frontpoint offers basic and advanced systems that are not only scalable, but also offer a wide range of features.

Just look at the mid-range equipment package from Frontpoint and what it includes. It has the usual home security components such as motion sensors and entry sensors, but you can also get an indoor security camera and a video doorbell for monitoring your entryway. Mid-range packages also include a heat and smoke sensor to protect your home from fire.

Even if you buy a pre-set bundle, you can still add components to your system. Your options include glass break sensors, indoor and outdoor cameras, garage door sensors, CO and flood sensors, and a whole lot of home automation devices. And remember, you can use all of these devices without having to pay any more than the $49.99 monthly fee.

7. Brinks Home Security - Best DIY Home Security System

Easy to install home security system that works with Google Assistant and Alexa.

Product Specs

| | |
| --- | --- |
| Equipment Costs | Starting at $199 |
| Monitoring Options | Professional only |
| Monthly Monitoring Costs | Starting at $29 |
| Contract Lengths | 36 months |
| Installation Options | DIY |
| Smart Platform Integration | Alexa and Google Home |

Not only do we love DIY installation because it's free, but with Brinks, we got help over the phone anyway, without having to pay. Plus, if we had signed up for the Smart Security Ultimate Package, we could've gotten professional installation for free! But we digress.

When we set up our Brinks security system, we talked on the phone with an installation expert who helped us every step of the way. After we set the system up, we did a test medical alarm call (with the guidance of the support agent we were on the phone with) and talked more about how the system worked. The entire process took us 35 minutes and was actually, dare we say, pleasant, as far as home security installation goes.

What We Like

DIY installation with free phone support
Google Assistant and Alexa integrations
Affordable professional monitoring
Easy-to-use Alarm.com app

What We Don't Like

No proprietary Google Assistant action
Three-year contracts
Pricey professional monitoring
No proprietary app

Brinks Glassbreak Sensor

Smart Home Integrations

We controlled our Brinks system using Alexa and Google Assistant, because who doesn't love a good voice command? After figuring out that Brinks only works with the Alarm.com Google Assistant action, we used Google to:

Arm our system
Control IoT devices
Ask if our system was armed

Alexa had one more capability, disarming the system as well. We had fun telling our voice assistants to play our live footage on the big screen, as Brinks works well with Echo Shows, Fire TV Sticks, Nest Hubs, Apple TV, Chromecast, etc. In fact, Brinks systems can act as a hub for up to 119 smart home devices.

Brinks Home Panel

Professional Monitoring

Brinks doesn't allow customers to self-monitor, but that's not a turn-off considering Brinks' relatively affordable pricing. We say "relatively" because it's more expensive than monitoring from the likes of Cove and SimpliSafe, but Brinks is on the cheaper end compared to brands like Vivint and Frontpoint. And unlike Frontpoint, Brinks lets its customers decide the level of protection and amount of features they want with its three-tiered monitoring plan pricing.

| Package name | Cost per month | Description |
| --- | --- | --- |
| Smart Security Essential | $39.99 | Basic home security with smartphone access |
| Smart Security Complete | $44.99 | Home security plus home automation features |
| Smart Security Ultimate | $49.99 | Home security, home automation, and video monitoring |

While these aren't the lowest prices for monitoring we've ever seen, they're also not the most expensive, and for 24/7 protection, we felt that the monitoring plans are worthwhile. Plus, the plans include cellular backup, which kept us connected to the monitoring center even during a neighborhood blackout.

8. abode - Best No Monthly Fee Home Security System

Get home security and smart home automation without all the contracts and monthly fees.

Product Specs

| | |
| --- | --- |
| Equipment Costs | Starting at $199 |
| Monitoring Options | Professional and DIY |
| Monthly Monitoring Costs | Starting at $20 |
| Contract Lengths | Single month only |
| Installation Options | DIY |
| Smart Platform Integration | Alexa, Google Home, and Apple HomeKit |

Abode was one of the best security companies that allowed us to monitor activity for free; we loved that we could access all features of their mobile app without paid service. We had the options for long-term and very short-term contracts, too. If we were away for a long weekend, for example, we could order three days of professional monitoring.

Pro Tip: It's always rewarding to shop abode systems around special days, like Black Friday, Christmas, and New Years. Abode offers huge discounts around the holidays, sometimes up to 50-percent.

We bought our equipment through the Abode website, the only place it was available. We built a high-quality Abode system for security alerts, environmental monitoring, and home automation. Additionally, we used the option for voice commands with Amazon Alexa, Google Assistant, or Apple HomeKit. Read on for details about why Abode security was one of our favorites.

What We Like

No contracts, with flexible monitoring options
All-in-one CUE smart home automation platform
Compatible with both Zigbee and Z-Wave
Extensive equipment and device offerings

What We Don't Like

Requires up-front equipment purchase
Add-ons and equipment upgrades get pricey
No outdoor security camera options
Limited support with base security plan

abode Motion Sensor

DIY Monitoring and Control

For DIY monitoring our Abode security system connected to a mobile app. Without paid service, we could arm our system, watch live video surveillance, adjust lighting and temperature, and use all other app features.

For three days, the Abode app stored our system activity for free. Longer storage was available to us with paid contracts.

Professional Monitoring

We could select professional monitoring by Abode, which added emergency dispatch service and kept a 90-day log of our system's activity.

We could easily switch from one monitoring plan to another within the billing section of our app. The best Abode monitoring deal we found required one year of prepaid service.

Advanced Equipment

Abode's high-quality sensors detected movement and environmental threats in and around our home. For the ultimate simplicity, we could have chosen an all-in-one security tower with a video camera. We chose the following components as part of our Abode set:

Motion sensors that take pictures
Glass vibration sensors
Acoustic glass break sensors
Wide-angle video cameras

In addition, we were able to add an Abode Cam 2 indoor/outdoor camera for just $27.00. We splurged and bought a couple of the company's smart light bulbs as well.

One of our favorite aspects about Abode, was the Abode home security app also integrated automation devices from third parties. Hue lights, Kwikset locks, and Nest thermostats were some of the options we had.

We could use voice control integrations with both Amazon and Google through Abode. These let us get hands-free help around the home. All we had to do to adjust our home's lighting, blinds, temperature, and more, was talk.

9. Deep Sentinel - Best Security System for Artificial Intelligence

Deep Sentinel's cameras can distinguish suspicious behaviors from non-suspicious behaviors, the only AI of this type in the home security industry.

Product Specs

| | |
| --- | --- |
| Equipment Costs | Starting at $399 |
| Monitoring Options | Professional and DIY |
| Monthly Monitoring Costs | Starting at $60 |
| Contract Lengths | 1-12 months |
| Installation Options | DIY |
| Smart Platform Integration | None |

While other security cameras can simply distinguish people, pets, vehicles and packages from other moving objects, Deep Sentinel is designed to detect suspicious behaviors. That includes attempted robberies, vandalism, car theft and burglary, making your notifications matter more.

What We Like

Advanced AI
24/7 professional monitoring
DIY installation
Month-to-month contracts

What We Don't Like

Pricey systems
Expensive professional monitoring
No self-monitoring only option
No smart platform integrations

Deep Sentinel Hub

DIY Installation

After we watched the instructional video, setting up our Deep Sentinel system took about half an hour. All we had to do was plug the cameras in and sync them with our mobile app and the hub. Of course, we had to mount the cameras as well, but we loved the fact that Deep Sentinel gave us a screwdriver plus step-by-step instructions in the app.

Fast Response Times

In 30 seconds, we would have gotten alerted of any robbery attempts, break-ins involving our doors or windows, violent behavior, package theft attempts and more. Within 60 seconds, we would've gotten confirmations of packages deliveries, notifications that someone was standing at our front door or that police were on our property. Leveraging advanced AI capabilities with 24/7 professional monitoring, Deep Sentinel has some of the fastest response times in the business, next to Alder of course.

Advanced Equipment

Deep Sentinel offers some of the best equipment in the business, packed with all sorts of AI technology. The system hub can process more than fifty images a second and label each one with a security classification. In addition, Deep Sentinel offers both wireless and PoE options. With Power over Ethernet, you don't have to connect your cameras to an outlet. Just plug in the ethernet cord, and you're all set.

10. Ring Alarm Security Kit - Best Alexa Home Security System

The Amazon-owned Ring Alarm plays well with Alexa and offers 24/7 monitoring for just $10/mo.

Product Specs

| | |
| --- | --- |
| Equipment Costs | Starting at $199 |
| Monitoring Options | Professional and DIY |
| Monthly Monitoring Costs | Starting at $20 |
| Contract Lengths | 1-12 months |
| Installation Options | DIY |
| Smart Platform Integration | Alexa and Google Home |

We were obsessed with our Alexa, so we were thrilled to test out Ring, which is owned by Amazon and was compatible with Alexa. When we did our shopping, we found out Ring also sold high-decibel alarm systems compatible with video cameras, environmental monitoring, home automation, and voice control.

This system allowed us to self-monitor or pay for an affordable month-to-month monitoring service. Note that Ring now has the Ring Alarm Pro system available, which is a security system with a built-in router with extra features built for digital safety.

What We Like

Highly-affordable professional monitoring at $20 per month
Advanced home automation features and Alexa integrations
No contract required on Ring Alarm systems
Simple DIY setup takes only minutes to install

What We Don't Like

Requires up-front equipment purchase
Premium cameras are expensive
Ring Alarm is a relatively new product offering
System is not as comprehensive as professional offerings

Ring Alarm Keypad

Low-Cost & Free Features

Our most affordable option was Ring's simplest home security package, which cost $199.99 retail. Optional monitoring started at just $20, and we could cancel anytime without penalty. Another option is to self-monitor for free, but if you have Ring cameras as well, we recommend paying for cloud storage, at least, which starts at $3 a month for one camera or $10 for unlimited cameras. Exclusive Ring security discounts were available to teachers, military members, and first responders.

We were able to self-monitor our home with Ring's free mobile app. Ring also developed a free Crimewatch app, Neighbors App that we could choose to join or not join. In our area, it added community power to home security with safety alerts from neighbors, police, and Ring.

Video Security with Low Bandwidth Demand

Our Ring video security cameras were high definition, but they were set to record only when motion was detected. This put less demand on our home Wi-Fi service compared with popular competitors systems which recorded constantly. This would have mattered a lot to us if we didn't have an unlimited Wi-Fi data plan or were concerned our home security would slow down our other online activity.

Third-Party Integration

Ring was so easy for us to use because its security hub was compatible with devices from so many brands. Some examples included:

First Alert smoke/carbon monoxide detector
GE light dimmers
Schlage smart deadbolts
Chamberlain garage door openers
Honeywell thermostats

However, not all our third-party gadgets could be monitored by emergency dispatchers. To save us time, we found a list of certified products that were available on the Ring security website.
How We Determined Which Security System is The Best
Buying a home security system required us to consider a ton of factors, from the costs of equipment to the quality of the devices. How did we decide which security system was right for our home? Below, we included info about how to choose a fitting security system and a methodology section, where we detailed how we tested and reviewed our systems.
FYI: In case you're wondering, we also came across security systems that are best to stay away from. Read here for the three worst security systems you don't want protecting your home.
Why Buy a Home Security System?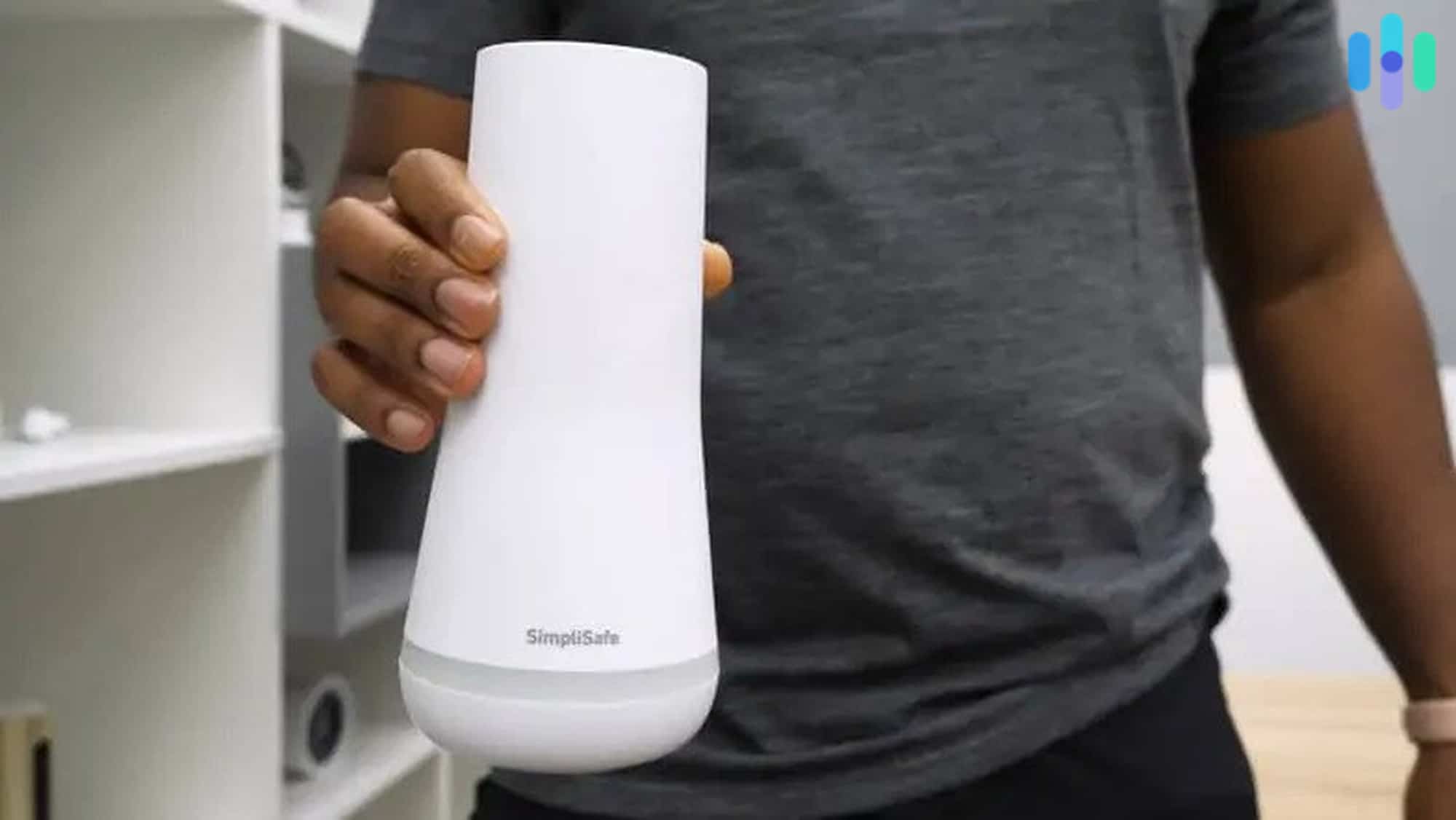 The first question we asked ourselves was whether or not we actually needed a home security system at all.
We wanted to know exactly how common home burglaries were and if home security systems could really decrease the likelihood that we'd be robbed? To answer these questions, we turned to the hard statistics on burglaries in the United States; here's what we found.
Burglary Facts and Figures
A news station asked 86 convicted burglars (inmates at a prison in Oregon) exactly how they committed robberies

1

. They determined that the majority of burglars entered homes through unlocked doors or windows. Most of the intruders said that if an alarm went off, they would have left immediately.
In the same study, most of the inmates said they would first knock on the door of a home before invading it. If someone answered, they would leave. Some inmates said even just having visible cameras would deter them from choosing that home as a target.
Knowing that most security systems offered contact sensors for doors and windows as well as motion and glass break sensors, we thought having these simple sensors may have stopped these convict's robberies before they started. Video doorbells, a part of some smart security systems, allowed homeowners and renters to see and speak to whoever was at their front door from a mobile application. We realized if the victims had these, they would have always been able to respond to the door, whether or not they were at home. We liked the idea that at our home we could seem like we were there when we were away.
Another report from Arizona State University's Center for Problem-Oriented Policing

2

found that burglary was the second most common crime in the United States and was responsible for up 18% of all serious crimes. Unfortunately, a whopping 65% of burglaries had no evidence or useful information for the police to investigate.
We believed security cameras could have made a big difference in the amount of evidence available from these robberies. Besides material losses, burglaries caused psychological harm to victims. In sum, we concluded that every family, including our own, could benefit from a home security system's ability to help prevent crime or stop one midway.
Top Three Advantages of Home Security Systems
After testing out dozens of systems, we firmly understood and agreed with their advantages:
Increased safety: It was no secret that simply having a security system could reduce our chances of being burgled, from visible cameras to video doorbells that let us answer our door wherever. Even if a burglar managed to enter our home through a door or window, we'd be notified immediately via our phones. Plus, video evidence made catching and convicting anyone who entered our home much more likely.
Protection from material and emotional damages: Having a security system prevented the loss of our physical items as well as the negative feelings that follow a home burglary. According to Colonial Behavioral Health in Williamsburg, Virginia

3

, property crime had a huge effect on victims. They felt violated and unsafe. We imagined we would likely have felt the same way. Having a security system in place gave our family the peace of mind that we probably would never have to go through that kind of trauma.
Home insurance discounts: Our homeowner's insurance policy, and many others we looked at, gave us a discount of up to about 15% for installing a security system in our home.
Tip: To save up to 15% on your homeowner's insurance, get a security system to protect your home from burglaries.
Home Security System Buyer's Guide
We recommended considering the following factors before buying a security system:
Homeowner vs. renter: We felt all right about drilling or hardwiring a security system into our home because we owned it. However, we wouldn't have had the same perspective if we were renters with a security deposit in jeopardy. For renters, we recommended looking for a wireless home security system, as most components were peel and stick and did not require any holes. Our other recommendation for renters was to look for systems with monthly contracting and easy portability, which was the case for most DIY systems.
Apartment vs. house: Since we lived in a single-family home, we also invested in an outdoor system to protect our front and backyard. We recommended that our friends who lived in an apartment choose a video doorbell that fit their peephole, like the Ring Peephole Cam.
Size of home: Of course, the size of our home determined what equipment we selected. We knew that the larger a home or family, the more sensors, cameras, and video doorbells we might need. However, we also considered that many families that live in smaller homes, like us, may be able to get away with just a few sensors, like the motion and contact sensor from the $20 Wyze Sense Starter Kit. Learn more about the best security systems for large homes.
City, suburbs, or rural areas: For surveillance of outdoor spaces, we remembered that different areas have different laws on recording footage, so we recommended anyone who planned to set up outdoor recording check out local regulations first, especially if it covered property other than their own. Another area-related consideration we mentioned was traffic, both foot and car-related. For example, because we were in the city, we wanted cameras that ignored motion from cars and only alerted us if people were on our property. We also looked for cameras with activity or motion zones, meaning we could tell them what areas to focus on and what areas to ignore, like the street and sidewalk in front of our brownstone. For those who lived on busy streets, like us, we stressed person detection and activity zones were a must. However, we recognized that someone in rural areas may not have shared our need for any AI features, as motion events might be more rare, resulting in fewer notifications.
Outdoor space: We learned that securing outdoor space was more challenging than indoor space. For example, power was a huge factor; we didn't have any well-placed outdoor outlets, so we had to look for outdoor, wireless cameras. There was also the issue of connectivity; we were solid with cellular backup or Wi-Fi but recommended that those who weren't found a camera that didn't require Wi-Fi like the Reolink GO.
Garage: We faced similar issues with our garage and our outdoor spaces. For this issue, we looked into companies that sold entry sensors for garage doors specifically, like Vivint.
Small businesses: We suggested our neighbor's, who owned a nearby small business, invest in security cameras with 24/7 continuous recording, like the Nest Cams under the Nest Aware subscription. We thought these cameras might both deter criminals and come in handy for more everyday tasks, like keeping an eye on employees or customers in the store.
Vacation homes: Our family's vacation home was unoccupied most of the year, so, naturally, we wanted a way to monitor it. Ultimately, we decided to invest in a plug-in system or one with long battery life, like the Blink cameras. We also recommended that others looking for a vacation home system consider 24/7 professional monitoring, which really took the work out of monitoring our second home.
20 Specific Security System Buying Guides
How To Buy
Taking these five steps before we decided on a security system made an enormous difference for us, and we recommended others do the same.
Before we selected our system, we:
Assessed our security needs: Every home has different security needs, so the crucial first step before buying a security system is assessing what you need. To help you do that, we developed a Security Score tool that can tell you how secure you are based on a number of factors, and then recommend steps on how you can improve your security score. We suggest using the tool to determine which areas you'll need to improve security-wise.
Checked for homeowner's insurance discount: We were awarded a 15-percent discount on our homeowner's insurance because we used one of their choice security systems. We even learned some other homeowner's insurance companies offered savings of up to $156 for adding a security system.
Made a list of the equipment we wanted: We went in knowing exactly what components we wanted, and it saved us from being swayed by aggressive salespeople or sleek websites pushing more and more add-ons for products we didn't really need.
Set a pre-determined budget: Finally, we laid down a budget for everything,  from equipment to any additional costs, like activation fees, installation fees, monitoring fees, and storage fees. Then we agreed to stick to that budget as we shopped for a system.
Take advantage of deals: From Ring Alarm Prime Day deals to Alexa Prime Day deals, and SimpliSafe Prime Day deals, wait for sales holidays to make your purchase.
Methodology: How We Ranked Security Systems
There were dozens of factors we considered when reviewing home security systems, from how well they worked in our testing to costs. While this list was by no means comprehensive, it provided us with a general overview of what to consider when deciding which home security system was right for us.
Equipment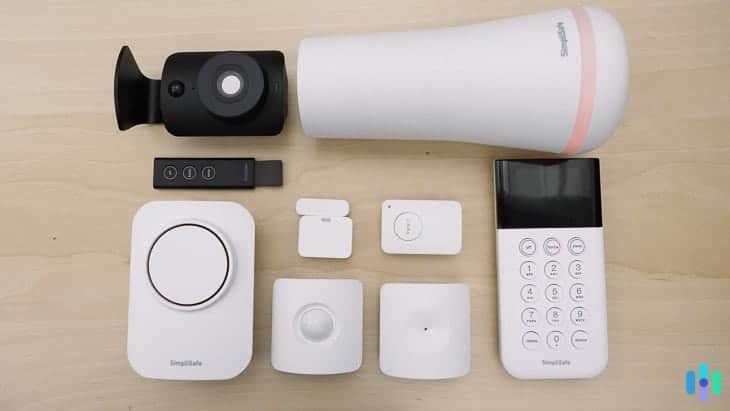 First, we looked at the equipment that was available on a company's website, which usually included some combination of the items on this list:
Security cameras
Video doorbells
Smart locks
Motion sensors
Entry sensors
Glass break sensors
Garage door sensors
Base station
Panic button
Keypad
Key fob remote
We preferred companies that offered a wide range of devices, so we could create a kit customized to our home. Of course, we also cared a lot about the quality and features of the devices, such as:
Wired vs. wireless: With wireless components, we cared about battery life. We also appreciated solar-powered devices, like the Ring Stick Up Solar. Ideally, if cameras were wireless, their batteries were rechargeable with an easy-to-change magnetic charger.
Camera features: We discussed camera features much more in-depth in our security camera necessary features guide. For cameras, in particular, we looked for features like 1080p HD video, infrared night vision, two-way audio, cloud, and local storage, smart platform integrations, and person detection.
Durability: We only chose outdoor components that had large temperature ranges and IP ratings of 65 and up, meaning they were dust-tight and protected from water jets.
We also liked companies that offered packages, discounts, and scalability, meaning we could add more components as we went along. Flexibility was key.
Installation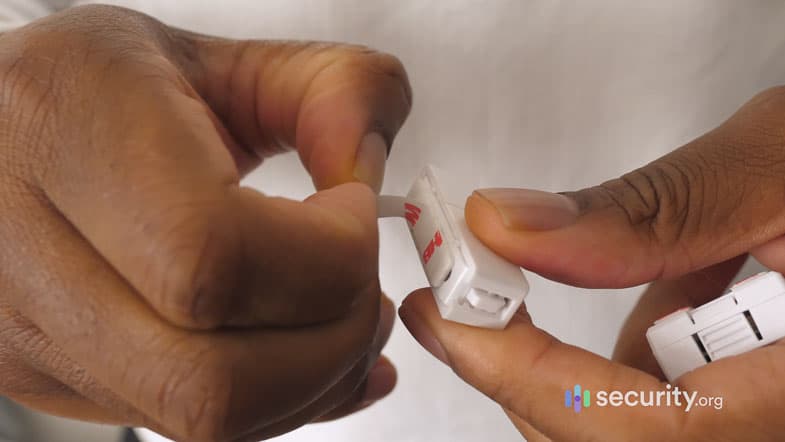 Both DIY and professionally-installed security systems had their advantages and disadvantages. Overall, we recommended DIY installation for those that wanted to save some money and didn't mind spending a bit of time setting up a system. For those willing to spend a buck for convenience, we recommended professional installation.
DIY Installation
What We Like
Free
Typically didn't require any drilling or special tools
Easily moved during a change of residence
What We Don't Like
Sometimes time-consuming
Some systems were easier to install than others
Less reliable than professionally installed systems
Professional Installation
What We Like
No work from the user required
More trustworthy
What We Don't Like
Costs ran as high as up $150, although some companies offer free professional installation
Sometimes needed to schedule the installation way in advance, which  delayed home security
Monitoring
Most systems had two options for monitoring: self-monitoring, meaning we looked after our own system via live streaming, notifications, and remote control, or 24/7 professional monitoring. With the latter, not only did we have access to our system, we also had a team of people available at all hours to respond to any alarm going off. If we weren't able to respond for whatever reason, be it work or a vacation, the monitoring team was able to verify the emergency and call the police for us, if needed. We always recommended getting professional monitoring, although it usually required a monthly fee.
We also preferred companies that offered month-to-month contracting as opposed to long-term contracting. While long-term contracts often meant a locked-in rate, we were more worried about avoiding cancellation fees. Fortunately, we witnessed monthly contracting become more of a norm with smart security systems.
Smart Home Integrations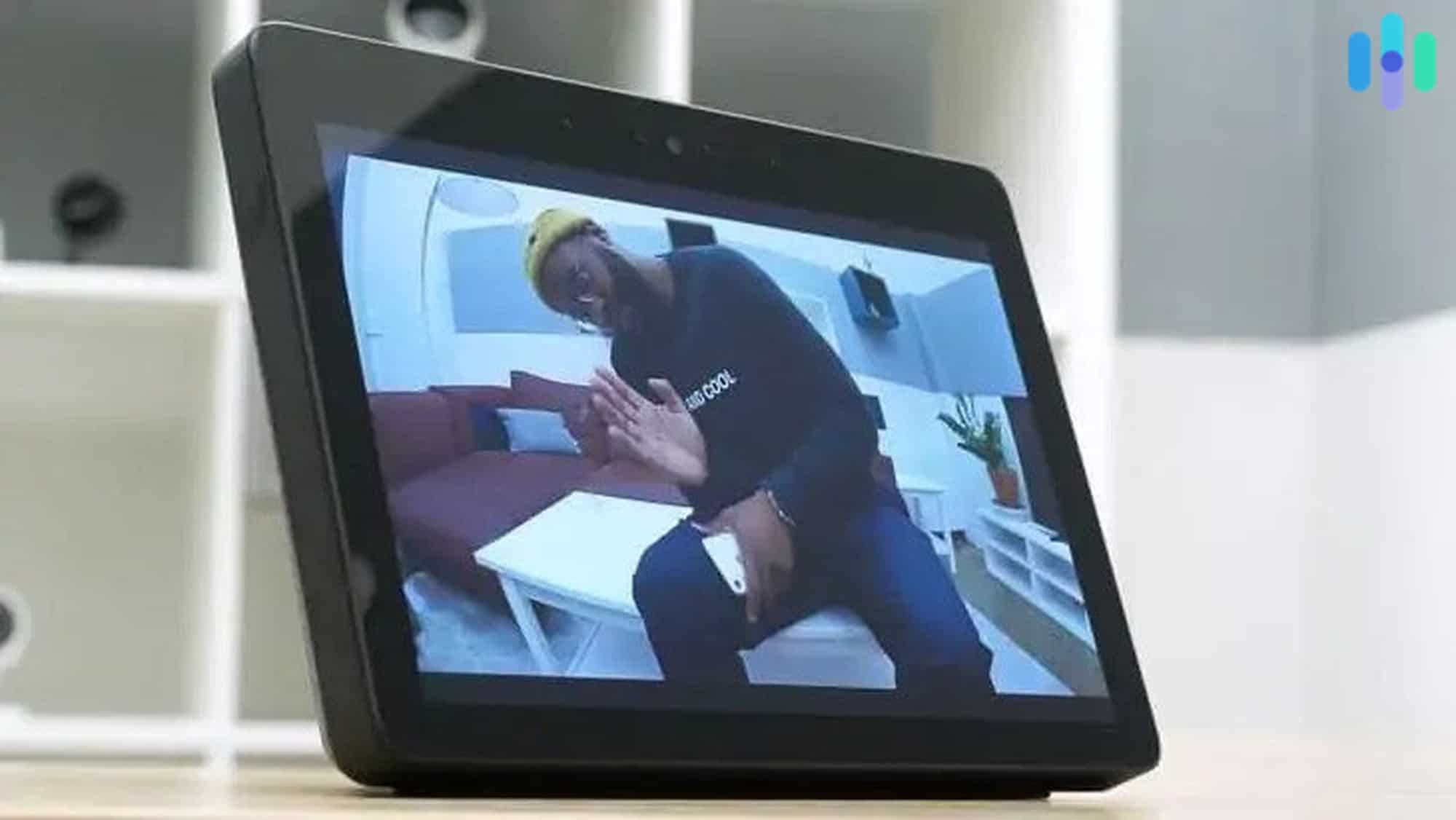 Whether it was our Alexa and Google voice assistants or other IoT devices like smart lights, smart locks, or smart thermostats, we liked security systems that allowed for voice commands and home automation.
Costs
Here, we broke down the costs we suggested anyone buying a security system consider:
Activation cost: In our research, we determined most companies don't make customers pay any activation fees to get started; this was more common in the early 2000s and was largely phased out. However, we also found that some companies still required activation fees.
Equipment costs: Depending on the home size of our amount of security requested, we discovered we could expect to pay anywhere from $20 to more than $900 on our home security system. The good thing was that most companies offered scalable systems. Typically, users, like us, chose a package but also had the opportunity to add on more components down the line, if needed. Many companies also said we could customize our systems, which made it easier to keep our budget in check.
Installation cost: Most companies we researched did not charge a required installation fee. In fact, the majority of systems offered DIY installation that didn't require drilling or hardwiring. However, some companies like Vivint and ADT required professional installation, which ranged from around $80 all the way up to $150. Our recommendation was that those on a budget opt for a DIY system with self-installation.
Monthly costs: While some systems didn't come attached to any monthly fees whatsoever, other companies we spoke to offered or required paid subscriptions for 24/7 professional monitoring, cellular backup, and/or storage. Typically, we found monthly or yearly contracts included monthly fees that ranged anywhere from $10 with Ring Alarm all the way up to $60 with more traditional companies like ADT. We liked that storage was often included in that fee and were usually less impressed when it was separate. We suggested anyone not looking to pay any costs aside from equipment either self-monitor their system through its mobile application or use a local alarm system only, like with SimpliSafe. Different companies we researched allowed different actions, like livestreaming footage and receiving motion-activated notifications, based on whether we paid a monthly fee or not. That's definitely something we encouraged potential buyers to keep in mind.
Alternatives to home security systems: If we felt the costs of a home security system were just too high, we identified a few alternatives that still allowed us to feel protected in our home. We used a simple indoor security camera, outdoor security camera, and video doorbell to notify us when it detected either movement or people, depending on its artificial intelligence capabilities. While we thought additional sensors and panic buttons certainly had their value in home security, we were grateful for other options those of us on a budget could turn to. We even learned that something as low-maintenance as a security sign could help!
Connectivity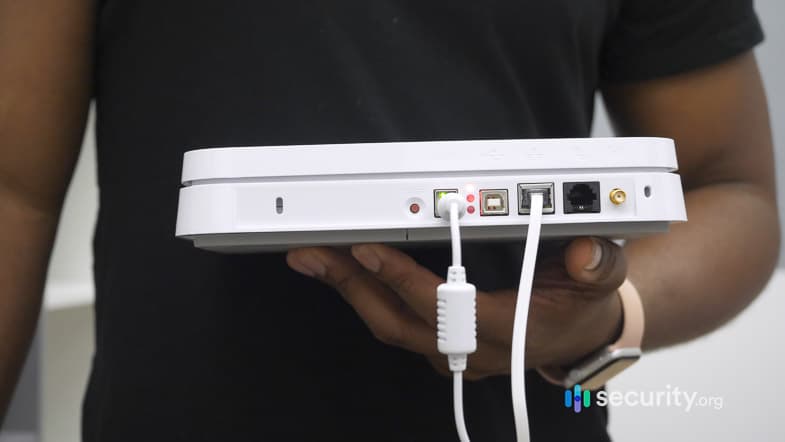 During our testing, smart security required a connection between all of the system's components, its base station or hub, and its mobile application. Typically, this came in the form of Wi-Fi, but some companies we explored also offered cellular or landline backup in case our power went out. Also some devices we tried needed to connect over  ZigBee or Z-Wave protocols, which sometimes required an additional hub. We looked for systems with cellular backup, ideally included for free, although it was usually part of the monitoring cost.
Digital Security
We asked that question everyone wanted to: Could our home security system be hacked? Unfortunately, the answer was yes. All smart security systems could potentially be hacked. But the truth, which we thought was quite eye-opening, was that anything that used the Internet was potentially hackable. As a result of this information,  we committed to adhering to the best digital security practices. That was why we looked for companies that offered two and multi-factor authentication for us to sign in to our security accounts. We also investigated each company's history of security breaches, as we wanted to keep our private footage private.
Mobile Application
When it came to a security system's mobile application, we wanted something that let us easily livestream footage, control our system remotely, and get notified whenever alarms went off. One step we took to find this was we made sure the app had a high rating on either the Apple or Google Play store.
Company Policies
We also looked for companies with free trial periods, flexible cancellation policies, flexible return policies, and extended warranties.
Company Background and Customer Reviews
Finally, we took into consideration how long the business had been around and what other customers thought of their systems on Amazon and Google. However, our reviews were completely our own and based on our own testing experiences.
Our Security Experts
Security.org's Chief Editor Gabe Turner and Senior Staff Writer Aliza Vigderman did all of the research and testing necessary to make the most comprehensive security reviews online. Here's a little bit of background information on each of them.
Gabe Turner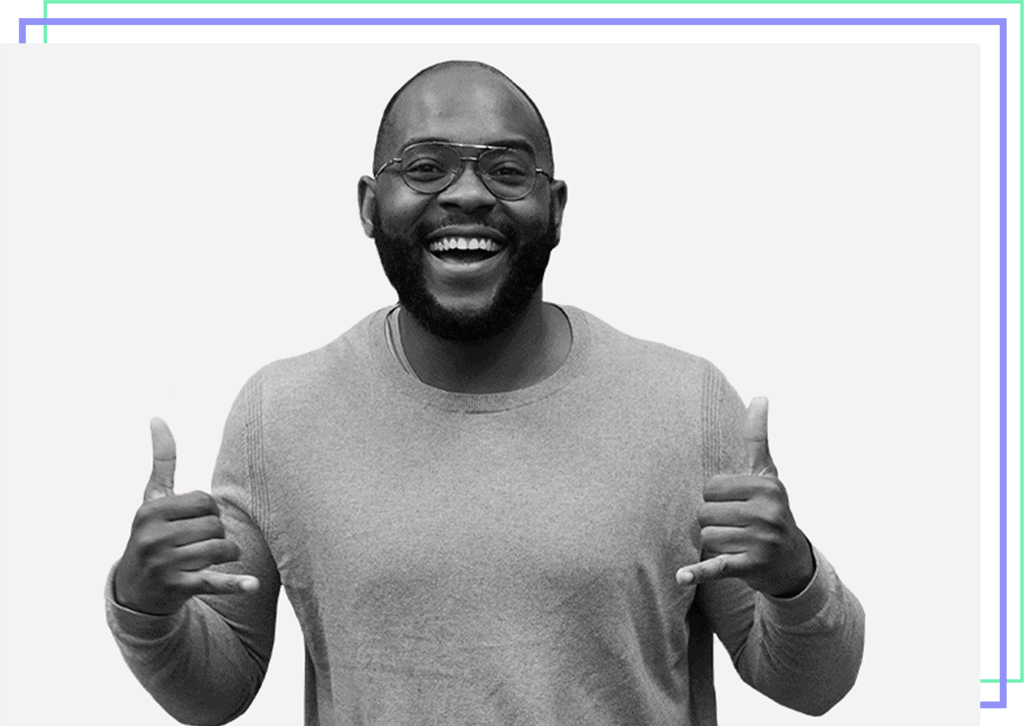 Gabe Turner is a home security and digital security expert based in Brooklyn, New York. A former attorney, Gabe spent years testing out everything from home security systems and cameras to digital security products like VPNs and identity monitoring services. Watch him test products on Security.org's Youtube channel with 30,000 subscribers.
Aliza Vigderman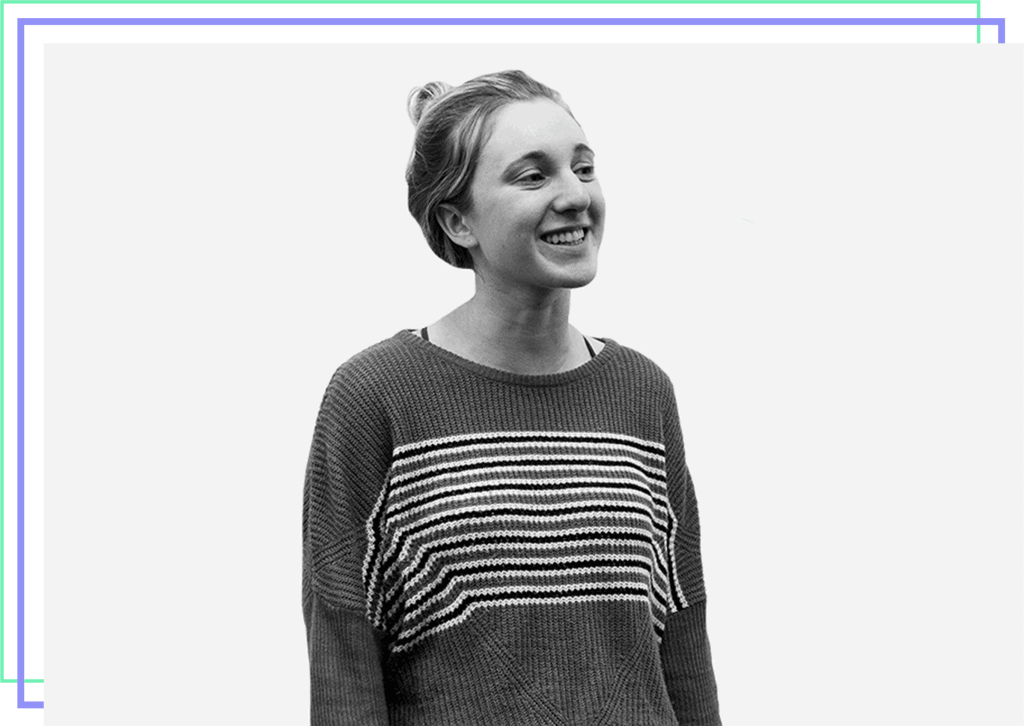 Aliza Vigderman is a technology journalist also based in Brooklyn. Previously, she wrote for outlets like the Huffington Post, Degreed.com, and SquareFoot. She was also a research assistant at the Schuster Institute for Investigative Journalism in Waltham, Massachusetts. At Security.org and its predecessor Security Baron, Aliza wrote about home security, digital security, and smart home technology exclusively for about two years.
FAQs About Home Security Systems