The Best VPN Services of 2023
Our experts did the heavy lifting of testing dozens of VPNs, and these VPN services worked best.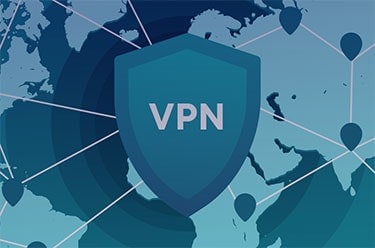 2,500+ research hours
50+ VPNs reviewed
300 speed tests
6 experts consulted
13 VPNs recommended
What is a VPN?
A VPN, or Virtual Private Network, is networking technology we use every day to protect our online privacy and anonymity. A VPN creates a tunnel that bridges our connection to the internet, and all online traffic that passes through this tunnel is encrypted. We also use VPNs to conceal our IP address behind an anonymous, untraceable address provided by the VPN service.
That may sound like too much for everyday browsing, but believe us, it's not. Privacy is non-existent online; websites gather data, internet providers log browsing activity, and fraudsters are everywhere trying to gain access to our personally identifiable information. The key to staying safe is to lock up our data, and we can best do that by using a VPN.
That said, the best VPNs to use aren't free. You'll need a subscription – either monthly, yearly, or every few years or so. So before you buy just any VPN, follow our guide to choosing the best ones. We've tested dozens of VPNs and we know from experience that some are better than others. To help you narrow down your options, here's our roundup of the best VPNs personally tested, graded, and ranked by our cybersecurity experts.
No matter what type of VPN you're looking for, there's going to be a good option for you in this list. Let's take a closer look.
Quick Glance: VPN Testing Statistics
| | |
| --- | --- |
| Number of VPNs tested | 35 |
| How long we test VPNs | 6 months |
| Maximum monthly cost | $13.99 |
| Available contract lengths | 1 month, 1 year, 2 years, 3 years, 5 years |
The Best VPN Services of 2023
What To Look For: The Three Traits of the Best VPNs
There are so many factors to consider when choosing a VPN. How many servers does it have? What type of encryption does it use? On which devices does it work? Does it log or record browsing activity? Can it keep IP addresses hidden well? Those are all things we consider when rating and comparing VPNs, and we've devised a methodology that allows us to fairly assess VPNs based on those factors and more.
When it comes to choosing the best VPNs, however, it all boils down to three crucial factors: privacy, speed, and security. All the best VPNs can provide adequate privacy, good speeds, and airtight security for your online traffic. Armed with that knowledge, let's discuss the top VPNs. As we go through each option, we'll give you an overview of how they did in those three areas and why we consider them top-notch options for digital privacy.
Comparison of the Best VPNs
| System | NordVPN | Surfshark | Private Internet Access VPN | UltraVPN | Norton Secure VPN | Hotspot Shield | IPVanish | Ivacy | ExpressVPN | PureVPN | CyberGhost | Proton VPN | Atlas VPN |
| --- | --- | --- | --- | --- | --- | --- | --- | --- | --- | --- | --- | --- | --- |
| Ranking | 1st | 2nd | 3rd | 4th | 5th | 6th | 7th | 8th | 9th | 10th | 11th | 12th | 13th |
| Ratings | 9.7/10 | 9.5/10 | 9.4/10 | 9.2/10 | 8.4/10 | 8.9/10 | 9.3/10 | 9.2/10 | 9.1/10 | 8.9/10 | 8.9/10 | 8.8/10 | 9.0/10 |
| Best Monthly Price | $2.99 | $2.30 | $2.03 | $1.99 | $1.67 | Free | $2.49 | $1.00 | $8.32 | $2.03 | $2.19 | Free | $1.70 |
| Maximum Monthly Cost | $12.99 | $13.99 | $11.99 | $7.99 | $4.99 | $12.99 | $12.99 | $9.95 | $12.95 | $12.45 | $12.99 | $12.00 | $11.99 |
| Encryption | 256-bit AES | 256-bit AES | 128-bit to 256-bit AES | 256-bit AES | 256-bit AES | 256-bit AES | 256-bit AES | 128-bit to 256-bit AES | 256-bit AES | 256-bit AES | 256-bit AES | 128-bit to 256-bit AES | 128-bit to 256-bit AES |
| Server locations | 60 countries | 100 countries | 84 countries | 125 countries | 31 countries | 35 countries | 75+ countries | 70+ countries | 105 countries | 70+ countries | 91 countries | 66 countries | 49 countries |
| Five Eyes, Nine Eyes and 14 Eyes Member? | No | Yes | Yes | Yes | Yes | Yes | Yes | No | No | No | No | No | Yes |
| Read Review | NordVPN Review | Surfshark Review | Private Internet Access VPN Review | UltraVPN Review | Norton Secure VPN Review | Hotspot Shield Review | IPVanish Review | Ivacy Review | ExpressVPN Review | PureVPN Review | CyberGhost Review | Proton VPN Review | Atlas VPN Review |
Taking A Closer Look at the Best VPNs of 2023
1. NordVPN - Best VPN for Privacy

Product Specs

| | |
| --- | --- |
| Multi-hop | Yes |
| Camouflage Mode | Yes |
| Kill switch | Yes |
| Split Tunneling | Yes |
| Netflix | Yes |
| Torrenting | Yes |

Privacy

NordVPN delivers privacy through a number of features, an automatic kill switch and Double VPN, which as the name implies, doubles the VPN encryption for extra privacy. NordVPN has also stayed true to its promise not to keep IP addresses and VPN usage logs.

Speed

Our speed with NordVPN varied, but overall, NordVPN was reliably fast. Our speed test readings averaged 225 Mbps and 218 Mbps for downloads and uploads, which was about 90-percent of our 250 Mbps fiber-optic internet network. Thanks to its consistency, we consider NordVPN one of the fastest VPNs we tested. It never once let us down when it comes to bandwidth-heavy activities like streaming and downloading torrent.

>> See More: Download Torrent Privately with The Top VPNs

Security

NordVPN's encryption is beyond reproach. It offers military-grade encryption, a.k.a. 256-bit AES, the highest encryption standard there is. There are additional safety and security measures in place as well. Whenever we connected to NordVPN, for example, it gave us access to a private DNS server, making sure we were not using our internet provider's public DNS which could lead to IP address leakage.

Why We Picked It

With a NordVPN subscription, we ramped up our online privacy with its advanced features, 256-bit AES encryption, and top-notch VPN protocols, namely OpenVPN and NordLynx. We personally enjoyed using NordLynx on our Android, as we found that it's about five-percent faster than OpenVPN. We also enjoyed lots of useful extras, like Threat Protection, which kept us out of malicious websites and kept ads out of our browsing experience. NordVPN, in our opinion, is more than just a VPN; it's a multi-purpose tool for online privacy.

What We Like

Non-member to Five Eyes, Nine Eyes and 14 Eyes
Multi-hop option in Double VPN feature
Top-of-the-line encryption and VPN protocols
Netflix access
Strict logging policy
High app ratings

What We Don't Like

Steeper prices than the competition
Hard to reach customer support
Limited torrenting support

NordVPN Mac App Screenshot

Double The Encryption

NordVPN is a great day-to-day VPN, but if you're looking for a little extra security, privacy, or anonymity, it's also the VPN for the job. This is largely thanks to its multihop capabilities. When we selected a multi-hop connection, NordVPN routed our internet signal through at least two separate servers. That not only makes us more difficult to follow but, because each server provides its own encryption, it also meant our data was exponentially more difficult to decode.

Note that you have to choose to use multi-hop, and it will slow your device down a little more than the normal VPN. However, when we needed extra privacy for sending confidential files back and forth to the office we made absolutely sure it was engaged.

OpenVPN and NordLynx

The VPN protocol is everything for a VPN, which is why it's great that NordVPN offers two of the fastest, most reliable, and most secure VPN protocols: OpenVPN and WireGuard in the form of NordLynx. Here's a quick comparison, and for a more in-depth look, here's our comparison of the top VPN protocols.

| OpenVPN | NordLynx (based on WireGuard) |
| --- | --- |
| Up to 400 Mbps | Up to 1,200 Mbps |
| Flexible encryption via OpenSSL | Non-flexible (ChaCha 20 only) |
| Adds up to 20% overhead data usage | Adds up to 4% overhead data usage |

NordVPN worked well with OpenVPN and NordLynx, but we found the latter more suitable for mobile devices because it's lightweight, it adds less overhead data (useful for those in a data plan), and it's faster. Our average Android download speed was 225 Mbps with NordLynx and 216 Mbps with OpenVPN. OpenVPn was still our top choice for privacy though, because it was more flexible and robust in terms of encryption.

Good Price-to-Feature Ratio

Although not exactly a cheap VPN, we got more than our money's worth from NordVPN thanks to its impressive feature-set. It protected us from malicious websites and trackers, gave us rare VPN features like Double VPN, and we found no fault in its performance. We'd happily pay the $1 per month extra cost of NordVPN compared to its competitors. Take a look at its pricing:

| Features and Price | Standard | Plus | Complete |
| --- | --- | --- | --- |
| Monthly plan | $12.99 | $13.99 | $14.99 |
| One-year plan (with 3 months free) | $67.35 | $82.35 | $97.35 |
| Two-year plan (with 3 months free) | $80.73 | $107.33 | $134.73 |
| Included features | Access to NordVPN | Access to NordVPN and NordPass (password manager) | Access to NordVPN, NordPass, and NordLocker (secure cloud backup) |

FYI: For a limited time, you can get three months of free service if you subscribe to the Standard, Plus, and Complete plan for either one year or two years. The cheapest subscription, Standard for two years, costs only $80.73 or about $2.99 per month.

So, which NordVPN plan is best for you? It depends on you. The Plus and Complete plans include extra digital security tools like a password manager and secure cloud backup, but even the cheapest Standard plan gives all the features we mentioned above.

Who It's Best For:

NordVPN offers best-in-class digital security, making it the ideal option for those who are ultra-concerned about their privacy. That said, even novice and casual VPN users can benefit from NordVPN's impressive suite of extra features.

2. Surfshark - Best VPN for Security

Product Specs

| | |
| --- | --- |
| Multi-hop | Yes |
| Camouflage Mode | Yes |
| Kill switch | Yes |
| Split Tunneling | Yes |
| Netflix | Yes |
| Torrenting | Yes |

Privacy

Surfshark's recent move to the Netherlands might raise some eyebrows since the country is a known member of the Nine Eyes, a government alliance with laws that could undermine the confidentiality of VPNs. However, we didn't bat an eye because Surfshark is known for its privacy practices. Just as we were wrapping up our Surfshark tests, Cure53 released a positive audit report on the privacy of the VPN's server infrastructure.

Speed

The speed we got from Surfshark was a mixed bag. We got excellent download speed readings that averaged 228 Mbps, but in some instances, the upload speed dropped to as low as 91 Mbps – less than half of our internet speed. The average upload speed, however, was 167 Mbps.

Security

Surfshark more than just kept our online traffic private; it also made sure to keep our VPN use a secret through Camouflage Mode. Enabled automatically in our Windows Surfshark app, this mode made our encrypted traffic seem like normal traffic, which is handy if you're in a country or network that restricts VPN usage. A colleague traveled to China recently and used Surfshark with no issues, despite it not being a government-approved VPN. We should mention that thanks to Camouflage Mode, Surfshark is one of the best VPNs that work in China.

Why We Picked It

Surfshark is a feature-rich VPN that offers beyond what most VPNs provide. In addition to the standard functionalities of VPNs, such as encryption and tunneling, Surfshark delivers a host of useful extras, such as the Camouflage Mode we previously discussed. It's also one of our favorite VPNs for Firestick, making it easy to stream content from all over the world.

On top of that, Surfshark can be your all-in-one digital security solution with its new Surfshark One offering, which combines malware protection, data leak detection, a secure search engine, and webcam protection for desktops. Head over to our page on Surfshark pricing to see all your payment options and see us take the antivirus software for a spin in our Surfshark One antivirus review.

What We Like

Camouflage mode
Unlimited devices per subscription
Low costs with one or two-year subscriptions
30-day trial period

What We Don't Like

No phone support
Have to set up kill switch manually on Windows
Dedicated IP address costs extra
Not the fastest

Surfshark – Cleanweb

Camouflage Mode

VPNs encrypt and hide your browsing data, but those who have access to your network can tell if you're using a VPN based on how your data packets look. This could spell trouble if you're in a restrictive network (like office or school networks) or country (like China) that monitors the use of VPNs. But like we stated, a colleague was able to use Surfshark in China without any problem because Camouflage Mode made their traffic blend in. In VPN terms, this is also known as obfuscation.

Pro Tip: Another feature you might find useful is Alternative ID. Essentially, Surfshark creates an online alias (name, email address, etc.) to use for signing up for email newsletters or creating accounts on websites with shady or vague privacy policies. Alternative ID isn't included in the Surfshark VPN subscription, but is included in Surfshark One.

RAM-only Servers

Surfshark's use of servers that run on random access memory or RAM instead of hard disk drives speaks to the company's commitment to its no-logs policy. Once a VPN session is closed, all the data related to it is wiped. In fact, we read from Surfshark's privacy policy that data is wiped automatically 15 minutes after a session ends, which was confirmed by Cure53 in their Surfshark audit.1

All of Surfshark's over 3,200 servers are RAM-only, and there's at least a few servers in every continent except Antarctica.

| Countries | Surfshark Locations |
| --- | --- |
| United States | 33 |
| United Kingdom | 8 |
| Australia | 5 |
| France | 3 |
| Canada | 2 |

Streaming Services

A nice little side-effect of using a VPN is gaining access to streaming content available outside your country. You can use it to unblock Hulu, for example, if you're outside the U.S., or access Disney+ shows that are not available in your country.

And it's not just for Disney's streaming service — although yes, Surfshark is one of the best VPNs for Disney+. Surfshark works quite well with any streaming service, including Netflix, HBO Max, Spotify, and even YouTube. So the next time you're shopping for the best Hulu VPN for your travels abroad, consider taking a look at Surfshark.

Who It's Best For:

Surfshark's Camouflage Mode is a solid stealth-mode VPN feature for users worried about government restrictions. If you think you might get into trouble if you connect to a VPN — in school, at the office, or countries that are not VPN-friendly, Surfshark is for you.

3. Private Internet Access VPN - Best VPN for Windows 

Product Specs

| | |
| --- | --- |
| Multi-hop | Yes |
| Camouflage Mode | No |
| Kill switch | Yes |
| Split Tunneling | Yes |
| Netflix | Yes |
| Torrenting | Yes |

Privacy

Based in the U.S., a member of the Five Eyes alliance, we had reservations about Private Internet Access, but it was immediately cleared after reading its privacy policy and seeing how they operate. We especially liked that users can opt out of providing usage metrics – even though they are anonymous – like device identifiers and connection events. Most VPNs, even our top-picks NordVPN and Surfshark, collect that data automatically.

Speed

Private Internet Access' Windows speeds were fast during our tests, averaging 236 Mbps for downloads and 223 Mbps for uploads. It's one of the fastest VPNs for Windows. Its macOS and smartphone connections were also decent (200+ Mbps average), so overall, we're happy with how PIA's speed turned out.

Security

By default, Private Internet Access uses 256-bit AES encryption, but it was one of the few VPNs we tested that allow users to choose between 256-bit and 128-bit AES. The latter is less secure, but tends to be faster than 256-bit, which is why we preferred it for less privacy-demanding tasks like streaming Netflix or online gaming.

Why We Picked It

Private Internet Access' speed on Windows was one of the reasons we considered it one of the best VPNs for Windows, but we also liked how easy it was to customize. The Windows app gave us endless options to personalize how our VPN connected, how it encrypted our data, and how it tunneled our traffic through the VPN. It's that flexibility that allowed us to optimize our VPN connections for different activities – from simple browsing to work and even online gaming.

>> Related: The Top VPNs for Online Gaming

What We Like

Strict logging policy
Fast on Windows
High app reviews
Netflix access

What We Don't Like

Based in United States
Split tunneling unavailable for iPhones
Slow on Mac

Connecting to Private Internet Access

Encryption Options

Not everything you do online requires Pentagon-level encryption, especially since tougher encryption can slow down your network. With Private Internet Access, we set the balance between speed and security. Fresh off the installation, we got maximum security from 256-bit AES encryption, but whenever we needed faster speeds, we switched to 128-bit AES, which is still secure but significantly speedier. We even found an option to turn off encryption altogether (proxy mode), which came in handy when we just wanted to change our IP address location to access anime from Netflix Japan.

» Read More: Best Proxy Servers

| Encryption Options | VPN Protocol Options |
| --- | --- |
| 128-bit AES | OpenVPN |
| 256-bit AES | WireGuard |
| 256-bit AES with GMC | IPSec |

Advanced Split Tunneling

Split tunneling is an often undervalued VPN feature, but Private Internet Access recognizes its importance and even made it more advanced. PIA's split tunneling allows the creation of rules for both apps and websites. It's highly customizable, so whatever your reason is for using split tunneling — multitasking, accessing websites that block VPNs, remote work connections, bypassing the VPN for individual hosts, etc. — you can find a way to make PIA's split tunneling work for you.

Here's one example: For security reasons, one of the programs we use at work doesn't allow VPN traffic, so we can't access it while connected to a VPN. We set the program server's IP address to bypass PIA's tunneling, and now, we can connect to it without having to turn off Private Internet Access every time.

Highly Efficient Apps

A VPN's app can make or break the service. Private Internet Access is a great VPN with just as great an app. The app is highly customizable, as detailed above, allowing you to fine-tune your connections to get the most out of your Private Internet Access subscription.

Private Internet Access' app isn't just for networking and VPN experts, though. It's also very easy to use – even our office intern who's new to VPNs took no time learning to use it. If you're not used to tinkering with VPN software, it works out-of-the-box. It's simple, yet it offers advanced functionalities, which is why we just love Private Internet Access and its software. And we're not the only ones. Just look at these app ratings.

| | |
| --- | --- |
| iOS app rating | 4.7 out of 5 |
| Android app rating | 4.5 out of 5 |
| macOS app rating | 4.4 out of 5 |
| Windows app rating | 4.4 out of 5 |

Who It's Best For:

While PIA has pretty good mobile apps, the desktop apps offer the best functionalities. So this VPN is best for people who mostly use desktops for work and play.

4. UltraVPN - Best for Day-to-day Use

Product Specs

| | |
| --- | --- |
| Multi-hop | No |
| Camouflage Mode | No |
| Kill switch | Yes |
| Split Tunneling | Yes |
| Netflix | Yes |
| Torrenting | Yes |

Privacy

UltraVPN's privacy policy discusses how it doesn't log data, but without third-party audits like we saw from Surfshark, there's no way to concretely prove or disprove it. However, when India passed a law requiring VPNs to collect user data, UltraVPN was among the VPNs that abandoned their India servers. It still offers India IP addresses last time we checked, but those are from virtual servers located in Singapore. That's a good indication of the company's commitment to privacy.

>> More Options: The Best VPNs for India

Speed

UltraVPN uses a proprietary VPN protocol called Hydra from its sister company Hotspot Shield, highly-touted for its speed, but UltraVPN's speed wasn't exactly top-notch. Our download and upload speed dropped to about 160 Mbps – about 40-percent less than our baseline network speed (250 Mbps). UltraVPN was still fast, but not as fast as NordVPN, that's for sure.

Security

OpenVPN and WireGuard are the default protocols of many VPNs. We like those options because they are proven and tested, but UltraVPN's use of Hydra has a unique appeal. This protocol is exclusive to a few VPNs, so cyberattackers have less interest in exploiting it. It may not be as secure as OpenVPN, but in our tests, UltraVPN has proven enough that it encrypts traffic and hides IP addresses well (no IP address leaks whatsoever).

Why We Picked It

VPNs need not be complicated. While advanced and innovative features can be useful for some, especially those that need airtight privacy, a simple VPN that can do the job, is affordable, and is easy to use is the kind of perfect VPN for others. UltraVPN checked all those boxes. That's why we think UltraVPN is the best day-to-day VPN.

While it lacked the advanced features and customizations we saw from Private Internet Access, UltraVPN's performance as a VPN was rock-solid. It gave us decent speeds, bug-free apps for desktops and smartphones, and a respectable number of VPN servers to choose from (1,000 servers in 125 locations). For its price – $7.99 monthly or $1.99 per month if you sign up for two years – it's definitely a cost-effective solution for online privacy.

What We Like

Simple to use app
Affordable monthly and yearly subscriptions
30-day money-back guarantee
Strong IP address protections

What We Don't Like

No real kill switch on Android
Can't pick VPN protocol on mobile
Higher-than-average speed loss
Limited VPN protocol options

The UltraVPN Windows app

Strong IP Address Protections

When you're using a VPN on a day-to-day basis, you need good IP address protection. You don't want your VPN leaking IP information through WebRTC and DNS vulnerabilities. Otherwise, others would still be able to track your every move online even if you're using a VPN.

UltraVPN delivered impressively in terms of preventing IP address leakage. We tested it for DNS leaks and WebRTC leaks, and the results were negative, which means it completely blocks out vulnerabilities. We were doubtful at first, because it doesn't offer the tried and tested OpenVPN and WireGuard protocols, but the Hydra protocol it uses ended up being secure as well.

Hydra Protocol

Speaking of Hydra, we liked UltraVPN's implementation of the proprietary protocol. Originally developed by Hotspot Shield, Hydra is a VPN protocol that promises to deliver fast speeds, agile connections, and good security. It's actually one of the best VPN protocols after OpenVPN and WireGuard.

We especially liked UltraVPN's agility when using the Hydra protocol. It reconnected automatically and swiftly even when we changed Wi-Fi networks or switched from mobile data to Wi-Fi and vice versa on our phones. It left very little opportunity for attack. It also made day-to-day use a little bit easier as we didn't have to check our connection as often as we did with less agile protocols like OpenVPN.

Flexible Pricing

UltraVPN can be quite flexible in terms of pricing. Even its monthly subscription, which is typically the priciest subscription plan of a VPN, costs only $7.99. Just for comparison, our top-pick NordVPN costs $12.99 with a monthly subscription.

If you're looking for a VPN for long-term use, UltraVPN's pricing gets even better. If you sign up for two years, you'll pay only $47.76 per month. That's an average of just $2 per month. See the pricing breakdown below.

| Duration | Total cost | Cost per month (averaged) |
| --- | --- | --- |
| 2 years | $47.76 | $1.99 |
| 1 year | $35.88 | $2.99 |
| 1 month | $7.99 | $7.99 |

The bottom line is, whether you're looking for a short-term or long-term VPN, UltraVPN is a practical choice.

Who It's Best For:

UltraVPN is a good day-to-day VPN for average users, especially with its affordable pricing and easy to use apps. While it doesn't offer as many features as other options, UltraVPN is reliable and fast.

5. Norton Secure VPN - Best VPN With Dynamic IP Addresses

Product Specs

| | |
| --- | --- |
| Multi-hop | Yes |
| Camouflage Mode | No |
| Kill switch | No |
| Split Tunneling | Android and Windows only |
| Netflix | Yes |
| Torrenting | No |

Privacy

NortonVPN collects more information from users than other options. For example, while Private Internet Access let us opt out of providing aggregate usage data (bandwidth use, device ID, etc.), Norton logged mobile device data and aggregate bandwidth usage. It's still a "no-logs" VPN, though, as it did not log which websites we visited and IP addresses we used.

Speed

Norton Secure VPN ranked 12th in our VPN speed comparison, which is still decent considering we tested 35 VPNs in total. The download speed was impressive. It kept the speed loss to less than 12-percent. However, the upload speed (averaged 84 Mbps) and latency (averaged 120 ms) could be improved.

Security

Norton Secure VPN had a particularly nifty feature where it automatically detected whenever we connected to a suspicious Wi-Fi network, such as password-less coffee shop Wi-Fi, and secured our connection with a VPN tunnel. While not rare, features like that one offer good digital security.

Why We Picked It

Norton, perhaps most famous for its LifeLock identity theft protection (read more in our LifeLock review) and its Norton antivirus software, also has a VPN, and it's not half bad. Every time we connected to the macOS app, we got a different shared IP address, which made it difficult to trace us online. Not only did the IP address change everytime, but the IP addresses it provided us were shared with other users as well. Since online anonymity is what we're after, we were satisfied with this VPN app.

What We Like

AES-256 encryption
Different IP addresses every time you connect
Affordable
10 devices maximum

What We Don't Like

Based in the U.S., a Five Eyes member
No split tunneling on iOS devices or Macs
Netflix isn't available everywhere
Kill switch isn't available on Macs or iOS devices

Norton App Home Page

Affordable Prices

How much does the Norton Secure VPN cost, you ask?

Well, if you only sign up for a month on one device, it's $4.99. However, for 10 devices for a year, the cost is only $59.99, which amounts to only about $0.50 a per device per month. If you need a VPN for the whole family, this plan is incredibly affordable, and one of the best VPN deals we've seen in a while.

| Maximum number of devices | Contract length | Amount billed |
| --- | --- | --- |
| 1 | 1 month | $4.99 |
| 1 | 1 year | $19.99 |
| 5 | 1 month | $7.99 |
| 5 | 1 year | $29.99 |
| 10 | 1 month | $9.99 |
| 10 | 1 year | $59.99 |

Strong Encryption

Norton Secure VPN encrypted our web activity and hid our IP address using AES-256, the same encryption that the U.S. government and military use, so you know it's secure.

Beyond that, in some locations, the VPN encrypted our web activity and changed our IP addresses multiple times, a process called multi-hop or double hop. That made it that much harder to track us online, from our personal emails to the items we bought on Etsy. No one needs to know about our obsession with vintage cookie jars, after all.

Speed Test on Windows Without VPN

Speed Test on Windows With VPN

User-Friendly Mobile Apps

With how much we're on our phones these days — from our commute to work to falling in line for croissants — having a good VPN app is necessary. Fortunately, Norton does mobile apps well, specifically the Norton Secure VPN— Security & Privacy WiFi Proxy Android app and the Norton Secure VPN & Proxy VPN iOS app.

After we downloaded the apps, we connected to nearby servers in seconds without any bugs or glitches. Other Norton customers agree with us, as the Android app has a 4.4 rating and the iOS app has a 4.3.

Who It's Best For:

Norton Secure is best for those who are just starting to utilize cybersecurity tools to protect themselves online. Besides being easy to use, Norton Secure is from a brand most famous for its antivirus software.

6. Hotspot Shield - Best VPN for Netflix

Product Specs

| | |
| --- | --- |
| Multi-hop | Yes |
| Camouflage Mode | No |
| Kill switch | Yes |
| Split Tunneling | No |
| Netflix | Yes, but not in all regions |
| Torrenting | Yes |

Privacy

You might be getting tired of VPNs that say they have a "no-logs" policy with no data to back it up, but Hotspot Shield actually has proof. In a transparency report, the company released that it received 56 subpoena and government requests in 2018, but that it hadn't been able to provide any information because, again, it doesn't log VPN usage and IP address information.

Speed

As you might remember, Hotspot Shield created the Hydra protocol used by UltraVPN. While its supposed fast speeds didn't materialize when we tested UltraVPN, we saw Hydra's speed potential from Hotspot Shield. It was the fastest VPN we tested in terms of download speed, averaging 242 Mbps. That's only four-percent less than our baseline internet speed.

Security

Hydra is Hotspot Shield's only VPN protocol. It doesn't use the tried-and-tested OpenVPN or even the newer protocol WireGuard that has been making waves in the VPN market recently. Although it has proven itself in speed, Hydra still has a lot to prove in terms of security. We would have liked to see more VPN protocol options from Hotspot Shield – even NordVPN, which has NordLynx, still offers OpenVPN as an option.

Why We Picked It

Hydra's speed played a huge part in why we picked Hotspot Shield. When it came to Netflix-watching parties, Hotspot Shield had us covered with fast speeds on our Mac and Windows computers. We also didn't experience huge delays or lags on Netflix when we used the app on our Android devices, which came in handy during commutes.

Of course, its fast speed was advantageous in more ways than just watching Netflix. Whether for downloading, streaming, or just general browsing, Hotspot Shield kept our data safe without sacrificing speed.

Money Saver: To get discounts, sign up for long term-lengths; typically, one or two-year subscriptions are cheaper than monthly plans.

What We Like

Fast speeds
Free option
Netflix access
Torrenting access

What We Don't Like

Five simultaneous connections
Based in U.S.
Unresponsive customer support
Keeps IP address

Using Hotspot Shield on my Mac

Hydra Catapult Protocol

These days, we see a lot of proprietary VPN protocols — VPN protocols made and developed by a VPN company — from the best VPN brands. Not many of them, however, can claim to be as fast as Hotspot Shield's Hydra Catapult VPN protocol. Thanks to Hydra, the only VPN protocol offered by Hotspot Shield, we notched record-high download speeds during our recent VPN speed testing (more on that below).

Hydra is also plenty secure. It's actually built around OpenVPN, (which if you can remember is one of the most secure VPN protocols), but Hotspot Shield tweaked it a little to give it a boost in speed without compromising security.

Free VPN

We usually avoid free VPNs because of how prone they are to shady privacy practices. Hotspot Shield, however, is a reputable company with a proven track record, so we had no issues trying out its free VPN.

It still has limits; for instance, only one device can connect at a time, and there's a 500 MB daily data limit (which we think is generous). But we liked that the free VPN was covered by the company's no-logs policy, so we didn't worry that Hotspot Shield would log our activity and sell our data to third parties.

Super-Fast Speeds

We recently tested and compared the speeds of the top VPNs, and even though Hotspot Shield didn't take the top spot, it was right up there. We were most impressed by the download speed, as Hotspot Shield only made a negative 3.17-percent impact on our regular internet speed. That meant that with our roughly 250 Mbps connection, Hotspot Shield maintained an average download speed of over 240 Mbps.

| Hotspot Shield Speed Tests | Our regular internet speed | Hotspot Shield speed |
| --- | --- | --- |
| Download | 250 Mbps | 242 Mbps |
| Upload | 250 Mbps | 50 Mbps |
| Latency | 2 ms | 79 ms |

Who It's Best For:

Hotspot Shield has strong streaming potential. Plus, Hotspot Shield is affordable, so it's best for young people looking to expand their entertainment options without spending much.

7. IPVanish - Best Customer Support

Product Specs

| | |
| --- | --- |
| Multi-hop | No |
| Camouflage Mode | No |
| Kill switch | Yes |
| Split Tunneling | Yes |
| Netflix | Yes |
| Torrenting | Yes, with uTorrent |

Privacy

Back in 2016, IPVanish faced backlash after providing the U.S. government with data that helped in the arrest of a child predator. Nobody's saying the company should have helped a criminal, but what IPVanish provided to law enforcement demonstrated conclusively that the company was making records of user activity. That's a no-no for any VPN. Since then, IPVanish has taken a page of Surfshark's playbook. In addition to saying in its privacy policy that it collects no user data–no IP addresses, no timestamps, and no browsing histories, IPVanish's has also hired independent firms to audit its service and verify that it's complying with that policy.

Speed

IPVanish was the second fastest VPN we've tested overall, considering its impressive upload and download speeds as well as network latency. We measured only four- and five-percent decrease in download and upload speeds, respectively, and the VPN kept our network latency well below 80 ms. We tested IPVanish on a Windows laptop and subsequently named it one of the best Windows VPN because of its speed.

Security

IPVanish security doesn't stand out in any particular way, but it's admirable that it comes complete with all the features we're looking for in a secure VPN. It has a kill switch, it offers several VPN protocol options, it uses 256-bit AES encryption, and it passed our DNS and WebRTC leak tests. All things considered, it's a solid and secure VPN.

Why We Picked It

What sets IPVanish apart from other companies is its commitment to customer service. We can't tell you how much trouble we have sometimes getting companies to respond to our technical questions. Many VPNs don't offer phone support, and a fair number don't provide answers 24/7.

IPVanish has friendly customer service agents you can talk to any time, via both phone and online chat. Yet, the company doesn't charge any more than other VPNs. A one-year subscription, for example, is just $2.99 a month.

What We Like

Fast download speeds
Streaming and torrenting-safe
Split tunneling
Unlimited number of connections

What We Don't Like

History of sharing customer logs
Based in United States
Slow speeds on Windows, but has recently gotten much faster with WireGuard protocol

IPVanish App

Kill Switch

All VPNs can fail at any time without warning; that's just the reality. That's also why we recommend looking for a VPN with a kill switch just like IPVanish. It's not that IPVanish is unreliable. It only ever got disconnected unexpectedly once, apparently due to server maintenance, but it showed us the kill switch in action. Without it, we would have kept browsing thinking IPVanish is protecting our data. But because it halted our device's network connection the moment IPVanish disconnected, the kill switch alerted us that we were no longer getting protection. We reconnected through a different server and got back online moments later.

Robust Customer Service

IPVanish also wins when it comes to helping customers with problems. Not only do they have 24/7 live chat and a comprehensive FAQ section, but also a phone line, a huge rarity for VPN companies.

| IPVanish Customer Support Options | Availability |
| --- | --- |
| Email support | 24/7 (48-hour response time) |
| Phone support | 9 AM to 5 PM (UTC-6), Monday to Sunday |
| Live chat support | 24/7 |

We got responses within five minutes, and other customers had similar experiences according to reviews on Amazon and Trustpilot, four out of five and 4.6 out of five respectively.

An Audited Privacy Policy

All of the VPNs we've reviewed have privacy policies that outline what types of data they collect, why they collect those types of data, and how they use the data. Not all of them, though, have been audited like IPVanish.

The Leviathan Security Group, an independent security and privacy auditing firm, audited IPVanish's privacy and security practices just this year. They've found that IPVanish's claim that it doesn't log browsing and usage data is true. The firm also determined that IPVanish is non-invasive to its users' privacy, making it a solid VPN for privacy-conscious users.

Who It's Best For:

IPVanish has great mobile apps and it's also affordable, so students looking to improve their digital security and privacy, not to mention access blocked sites on their school's network, could benefit from this VPN.

8. Ivacy - Most Affordable

Product Specs

| | |
| --- | --- |
| Multi-hop | No |
| Camouflage Mode | No |
| Kill switch | Yes |
| Split Tunneling | Yes |
| Netflix | Yes |
| Torrenting | Yes |

Privacy

Ivacy is generally privacy-friendly. We only needed to provide two types of information to sign up: an email address and our payment information. It didn't ask for anything else. We also liked that there are more anonymous payment options available, like BitPay and Coingate for cryptocurrency transactions. As for the VPN service itself, it has a no-logs policy, but it is yet to undergo an independent audit.

Speed

Ivacy wasn't super-fast, but it had decent speeds. It slowed down our download speed by less than 15 Mbps (4.5-percent), although our upload speed suffered an 85-percent decrease. We had to leave our Macbook on overnight to upload a 10-minute YouTube video. We've seen worse from VPNs like Hola VPN, but the upload speed is definitely something to improve for Ivacy.

» Further Reading: ISP Throttling

Security

Ivacy offers 256-bit AES encryption and the OpenVPN protocol for top-level security, but then again, there are other VPNs on this list that offer the same security features. What set Ivacy apart, though, was the inclusion of a free password manager that let us safely store our passwords. VPNs are only one piece of the digital security puzzle; having a password manager included gives you a more robust security profile.

Why We Picked It

It's hard to find a VPN that costs just over a dollar per month, but it's harder to find such a cheap VPN that won't sell your data to make a little extra cash on the side. With subscriptions as low as $1.00 per month, though, Ivacy was both.

We went through its privacy policy with a fine-toothed comb and found that Ivacy doesn't keep IP addresses, timestamps, and browsing histories. Plus, its location in Singapore means that it's outside surveillance bodies such as the Five Eyes, Nine Eyes, and 14 Eyes.

What We Liked

Split tunneling
Strict logging policy
Affordable long-term subscriptions
Netflix access

What We Didn't Like

Poor Mac app
Kill switch only for Mac and Windows
Relatively slow download speeds
Located in Singapore, a Five Eyes member

Strict Logging Policy

All VPN companies have to keep some information if only to conduct business. Ivacy VPN, though, keeps as little of our information as possible. Yes, it does keep our:

Names
Emails
Payment methods
Crash event reports
Performance data
Failed connection attempts
Application usage
Aggregated bandwidth use

It would be hard to operate a successful VPN without this information, though. More important is what Ivacy VPN doesn't keep:

IP addresses
Browsing histories
Timestamps

As long as it's not tracking any of this data, we feel pretty safe and secure.

Ivacy VPN Windows Screenshot

Smart Purpose Selection

VPNs serve multiple purposes, but Ivacy actually configured servers optimized for specific purposes. It has servers optimized for streaming, downloading, unblocking content, and so much more.

We enjoyed its streaming capabilities the most, as it let us access Netflix uninterrupted. It's not just for Netflix, though, as we were able to use Ivacy to stream on Prime Video, Disney+, Hulu, Kodi, BBC, and other streaming platforms.

Low Prices Plus Discounts

A VPN need not be expensive. With Ivacy, it'll cost you just $1.00 per month to gain online anonymity. The tradeoff? That's the rate for the five-year plan, and you'll need to pay the full amount of $60 upfront. It's still not bad, considering how much cheaper the monthly rate is compared to options like Norton Secure, which charges $4.99 per month to protect just one device.

That being said, you can always buy a shorter subscription for a slightly lower upfront cost but eventually a higher monthly rate. The one year plan costs $47.76, which is about $3.99 per month.

| Ivacy Plans | Total Cost | Average Cost Per Month |
| --- | --- | --- |
| Monthly | $9.95 | $9.95 |
| One-year | $47.76 | $3.99 |
| Five-year | $60 | $1.00 |

Who It's Best For:

If you're looking for a cheap VPN, this could be it. Because of the long-term subscription, however, it's best suited for those looking for a solid VPN they could use for the next few years.

9. ExpressVPN - Best Encryption

Product Specs

| | |
| --- | --- |
| Multi-hop | No |
| Camouflage Mode | Yes |
| Kill switch | Yes |
| Split Tunneling | Yes |
| Netflix | Yes |
| Torrenting | Yes |

Privacy

Privacy is ExpressVPN's bread-and-butter, and it made sure to use state-of-the-art technology to remain a top option. It has invested in making its VPN servers run on RAM, which we consider more private than traditional VPN servers that run on hard drives. If you remember, another VPN that offers RAM-only servers is Surfshark, which is number two on this list. That speaks to how high-quality ExpressVPN's network is.

Speed

ExpressVPN was middle-of-the-pack in terms of speed. It wasn't great, but it also wasn't bad. It was speedy enough to let us stream movies in 4K resolution. With ExpressVPN connected, our download speed averaged 230 Mbps while our upload speed averaged around 210 Mbps.

Security

ExpressVPN uses a combination of 256-bit AES encryption and its speedy and lightway VPN protocol called Lightway to protect user traffic. It was a solid pairing. We found no IP address leaks from the Lightway protocol and its speed was well-within the average. We also liked how quickly Lightway established tunnels – less than five seconds on average – which meant we could connect to ExpressVPN anytime without hassle, even when we're commuting via the subway.

Why We Picked It

ExpressVPN excels at doing the one thing every VPN should be able to execute well: Encryption. It uses 256-bit AES as the standard, and then improves on that by offering a swath of secure VPN protocols. ExpressVPN even came up with its own VPN protocol that is both well-encrypted and agile.

Another reason why we like ExpressVPN is how easy it was to install on our Firestick. With the VPN installed, we were able to stream different media libraries from all over the world.

Sure, the slightly higher cost of ExpressVPN may be a bit hard to swallow, but ExpressVPN is nothing if not one of the most secure VPNs around.

What We Like

No data retention laws
Great app ratings
Netflix access
Fast speeds on Windows

What We Don't Like

No phone support
Slow speeds on Mac
Five simultaneous connections per subscription
No browser extension for Internet Explorer

ExpressVPN App

Lightway Protocol

ExpressVPN is at the forefront of VPN technology. In addition to adopting existing VPN protocols, it developed a proprietary protocol that is both secure and fast, called Lightway. This VPN protocol runs on only 2,000 lines of code, much less than protocols like OpenVPN. And as a result, it's lightweight and it provides a smooth user-experience.

Here's how it compares to OpenVPN:

| Features | Lightway | OpenVPN |
| --- | --- | --- |
| Year established | 2001 | 2020 |
| Security | Secure | Secure |
| Speed | Faster | Fast |
| Battery consumption | Low | Mid to high |

Strict Logging Policy

Of course, ExpressVPN didn't keep our web traffic or activity, which is the most basic thing we expect from VPNs meant to give us privacy.

On top  of that, though, ExpressVPN didn't keep much more of our information than necessary; they only knew which app and version we used, when we used it, the server we connected to, and the amount of data we transferred in MB. Our traffic, metadata, and DNS queries weren't logged, thankfully.

IP Leak Blocking

There are VPNs that we consider "leaky" because their technology doesn't effectively block IP address and browsing data leakage. ExpressVPN is far from being that, though. It's one of the most secure VPNs on the market, capable of blocking DNS leaks and WebRTC leaks.

In fact, once you're connected to ExpressVPN, you can use its website's WebRTC leak detector to make sure it isn't leaking your IP address through your browser's WebRTC feature. Each time we tested ExpressVPN for those leaks, we didn't find any — just the result we were hoping for.

Who It's Best For:

ExpressVPN offers agile data protection, which is particularly ideal for frequent travelers. It has strong privacy features, and its lightweight proprietary VPN protocol also makes it a good travel companion, as it runs fast on most mobile devices and computers.

10. PureVPN - Best Server Base

Product Specs

| | |
| --- | --- |
| Multi-hop | No |
| Camouflage Mode | Yes |
| Kill switch | Yes |
| Split Tunneling | Yes |
| Netflix | Yes |
| Torrenting | Yes |

Privacy

Much like IPVanish, PureVPN was embroiled in controversy when the connection timestamps it shared with the FBI helped catch a cyberstalker. Since the incident, PureVPN made changes to its privacy policy, and to verify that its VPN structure conforms with the new policy, PureVPN underwent an independent audit by Altius IT and then KPMG in 2022.

Speed

PureVPN's speed was solid overall. It ranked the fastest VPN overall because of its consistency in all three speed categories – upload, download, and latency. PureVPN maintained upload and download speeds over 90-percent of our baseline network speed, and the network latency rose to only about 80 ms.

Security

PureVPN offers 256-bit bank-grade encryption coupled with OpenVPN tunneling, which as you've probably noticed by now, are the gold standards for VPN encryption and tunneling. We did like that there's an option to sign up for a PureMax subscription starting for $4.99 per month if you sign a two-year deal, which includes the VPN, a password manager, an encrypted file manager, and a digital well-being app focused on privacy and security.

Why We Picked It

PureVPN is one of the best VPNs for travel, with more than 6,500 servers in over 78 countries including the U.K., Australia, France, Germany, the Netherlands, Spain, Japan, Mexico, Singapore, and the United Arab Emirates.

This made it easy for us to travel without joining shady Wi-Fi networks and running into internet censorship. PureVPN hid our browsing history and IP address so we could be more anonymous online.

What We Like

AES-256 encryption
OpenVPN protocol
Over 6,500 servers in more than 78 countries
Based in the Hong Kong, a Five Eyes non-member

What We Don't Like

Torrenting doesn't always work
Static IP addresses
Latency on Windows and Macs
No free trial

PureVPN Kill Switch

Huge Global Network

PureVPN has one of the largest global networks of servers and is available in more than 78 countries. Specifically, the VPN has servers in:

| Country | Servers and locations |
| --- | --- |
| U.K. | 147 in Manchester, 18 in Gosport, 399 in London, 3 in Maidenhead |
| Australia | 128 in Sydney, 79 in Melbourne, 76 in Perth, 77 in Brisbane |
| France | 24 in Paris, 18 in Roubaix |
| Germany | 63 in Frankfurt, 54 in Munich, 12 in Nuremberg, 54 in Berlin, 18 in Hessen |
| The Netherlands | 316 in Amsterdam |
| Spain | 90 in Madrid |
| Japan | 110 in Tokyo |
| Korea | 14 in Seoul |
| Mexico | 20 in Mexico City |
| Singapore | 142 in Singapore |
| United Arab Emirates | 33 in Dubai |

No wonder PureVPN is one of the best VPNs for Australia, the best VPNs for France, the best VPNs for Germany, and more.

Strict Logging Policy

While we were jet setting and connecting to international PureVPN servers, PureVPN hid our IP address, along with our browsing history. In fact, the VPN only collected our:

Names
Email addresses
Payment information
Total bandwidth consumed.

Everything we did online, on the other hand, was ours to keep. And since PureVPN is based in Hong Kong, a Five Eyes non-member, the company can't be forced, legally, to give any of our information to the government (despite having a history of helping law enforcement in the past). Add in some AES-256 encryption, the highest standard around, and PureVPN is certainly trustworthy when it comes to privacy.

Dedicated IP Address Available

With PureVPN, we got the same IP address every time we connected, shared with thousands of other PureVPN users. That was great for security, since we were lost in the crowd. For some websites that recognize these shared IP addresses, though, that was an issue and we got blocked. That's why we were happy that, in addition, PureVPN offers dedicated IP addresses for only $2.04 a month with a two-year subscription. Dedicated addresses are just as secure as shared addresses, but we were the only ones using this IP address. That made it easier for websites to remember who we were.

Who It's Best For:

If you need a VPN to access websites blocked in your country, or to access Netflix libraries in other countries, then PureVPN is for you. With a huge global network and fast servers, PureVPN is great for unblocking websites.

11. CyberGhost - Best VPN for Mac

Product Specs

| | |
| --- | --- |
| Multi-hop | No |
| Camouflage Mode | No |
| Kill switch | Yes |
| Split Tunneling | No |
| Netflix | Yes |
| Torrenting | Yes |

Privacy

In our previous tests of CyberGhost, we found that it logged IP addresses in an anonymized format (the IP address is on record, but not tied to a specific user). This raised concerns from us, but fortunately, CyberGhost adjusted its privacy policy. Last we checked, they no longer store IP addresses; just the country of origin of connection requests. That's an improvement.

Speed

Like many of the VPNs here, such as Norton Secure VPN and Ivacy, CyberGhost provided fast download speeds but significantly slower upload speeds. Our upload speed went down by 70-percent, which meant we only got about 75 Mbps from our 250 Mbps network. Fortunately, the download speed, which is usually what matters most to us because we like streaming, remained high with an average reading of 223 Mbps.

Security

In terms of security, we liked CyberGhost's IP address masking in particular. Normally, when trying to access sites like Netflix and Disney+ that block VPNs, they'd occasionally detect that we're using VPNs. For example, in our X-VPN review, while we were eventually able to stream Netflix, two of the 10 servers we tried were detected. With CyberGhost, we connected to 10 different servers in different locations, and all of them worked. That was, to some degree, proof that CyberGhost was hiding our IP address well.

Why We Picked It

CyberGhost has over 7,500 servers in 91 different countries, so although we only tested it out in the United States, wherever in the world you are, you probably won't have trouble connecting either.

The company is based in Romania, not a member of those international surveillance networks we keep mentioning; plus, Romania as a country has almost no data retention laws of its own, making CyberGhost a great pick for privacy.

FYI: CyberGhost offers split tunneling on Android devices only, so if you're using a Windows, Mac, or iOS device, you'll only be able to access private and not public networks.

What We Like

Non-member to Five eyes, Nine Eyes and 14 Eyes
Great customer support
Affordable costs
Thousands of servers around the world

What We Don't Like

Logging policy
Split tunneling available for Android only
Static IP addresses
Slow performance on Windows

CyberGhost Kill Switch

Military-Grade Encryption

CyberGhost uses AES-256, which is the current industry standard when it comes to encryption. Whenever we connected, we got an anonymous IP address that we shared with other CyberGhost users on the same server. Combined with the encryption, we felt confident that our identities were hidden when we used CyberGhost to browse the Internet.

Discounts Available

CyberGhost offers a wide array of subscriptions to choose from, and this makes the VPN very flexible. You can sign up for a month subscription to try things out, or go all-in on a one-, two-, or three-year subscription. The best part is, you'll get a discount depending on the length of your plan.

The highest discount is over 80-percent off, which you can get by signing a three-year subscription. All in all, you'll pay only $56.94 every three years, which breaks down to just over $2 per month.

| CyberGhost Pricing | 1 Month | 6 Months | 2 Years |
| --- | --- | --- | --- |
| Total subscription cost | $12.99 | $41.94 | $56.94 |
| Average cost per month | $12.99 | $6.99 | $2.19 |

NoSpy Servers

CyberGhost, like most of the VPNs we review, doesn't keep logs of its users' browsing data. Bur CyberGhost takes things up a notch with its NoSpy servers. These data centers operated by CyberGhost itself are located in Romania, which is outside the reach of the 14 Eyes alliance.

Romania's laws also makes it a VPN-friendly country, as it doesn't require data gathering and mass surveillance tactics used by other countries. When you connect to one of CyberGhost's NoSpy servers, you can rest assured that your data is safe.

Who It's Best For:

It's true that the longer subscriptions offer the best prices, but CyberGhost's flexibility makes it a great-value VPN for pretty much anyone.

12. Proton VPN - Best VPN for Work

Product Specs

| | |
| --- | --- |
| Multi-hop | Yes |
| Camouflage Mode | Yes |
| Kill switch | Yes |
| Split Tunneling | Yes |
| Netflix | Yes |
| Torrenting | Yes |

Privacy

Proton is a privacy-focused company that offers privacy tools like a secure email and calendar, an encrypted cloud drive, a password manager, and of course, Proton VPN. It's also based in Switzerland, a privacy-friendly country with no data retention laws, so Proton VPN can legally maintain a no-logs policy not just for its VPN, but for all its privacy tools and services.

Speed

We've seen a fair share of VPNs with good download speed but disappointing upload speed. If you're looking for a VPN with fast upload speeds, though, we can recommend Proton. It topped our ranking in terms of upload speed, notching just a four-percent decrease compared to our baseline speed. The average upload and download speed were both 240 Mbps, which is why we mostly used it for Zoom meetings and other work-related tasks that require both solid download and upload speeds.

Security

Though fast, Proton VPN was plenty secure as well. Notably, we discovered that it uses perfect forward secrecy encryption. VPNs use keys to decipher encrypted traffic as it passes through a server, but if not secure enough, these keys can be stolen by hackers to decrypt subsequent traffic. With Proton VPN, it generated a different cipher key for every session. Another VPN that offers perfect forward secrecy is NordVPN, which as you might recall, is our top-pick for privacy.

Why We Picked It

ProtonVPN is now Proton, which seems like an ignorable change, but is actually big for the VPN company. As Proton, it now includes the entire Proton suite of cybersecurity tools. That includes ProtonMail, ProtonCalendar, ProtonDrive, and ProtonVPN. As such, Proton is a good personal VPN to use at work.

What We Like

Fast speeds
Free option
Netflix access
Torrenting access

What We Don't Like

Relatively high prices
Customer support limited to tickets
No browser support
Relatively few servers

ProtonVPN App on iPhone

Regular Transparency Reports

Their transparency speaks tons for VPN companies. It builds confidence and trust in the company. Proton has been releasing regular transparency reports about data requests it receives from governments. In 2019, for instance, we know that the Swiss courts requested browsing data from the company. We also know that Proton didn't hand over any because of its strict logging policy.

Things like that may seem small, but if you're shopping for a VPN for your privacy, you're going to want to know small details like that. And thanks to its transparency report, we know we can trust Proton's discretion.

Stealth VPN

Proton recently joined the growing number of VPNs with their proprietary VPN protocols. Proton's VPN protocol is called Stealth, and it has one special feature: obfuscation. Basically, it encrypts your traffic, but it also makes it look like regular traffic, hiding it from network, ISP, and government filters. Obfuscation is particularly useful in countries where the use of VPNs is highly controlled or monitored.

Right now, however, Stealth is only available for Android, iOS, iPadOS, and macOS users, but Proton will roll out support for the Windows platform soon.

Fast Upload Speeds

At work, we need fast upload speeds and low latency so our meeting software works smoothly. There's nothing more embarrassing than when you laugh at someone's joke but they don't hear it until two minutes later. ProtonVPN was one of the fastest VPNs we tested on our Windows and Mac computers when it came to both upload speeds and latency.

Proton VPN Speeds

| | |
| --- | --- |
| Upload speed difference, Macs | 11 percent slower |
| Upload speed difference, Windows | 4 percent slower |
| Download speed difference, Macs | 87 percent slower |
| Download speed difference, Windows | 42 percent slower |
| Latency speed difference, Macs | 20 percent faster |
| Latency speed difference, Windows | 10 percent faster |

Who It's Best For:

Digital privacy is Proton's main priority, with a whole suite of privacy-focused online tools. So if your profession calls for extra privacy, like if you're a journalist, you should consider Proton.

13. Atlas VPN - Best Data Breach Monitoring

Product Specs

| | |
| --- | --- |
| Multi-hop | Yes |
| Camouflage Mode | No |
| Kill switch | Yes |
| Split Tunneling | Yes |
| Netflix | Yes |
| Torrenting | Yes |

Privacy

Atlas is relatively new to the VPN market, but having been acquired by NordVPN (our top-pick), Atlas must conform with the company's high privacy standards. We especially liked that it has a Warrant Canary on its website. While it wouldn't disclose the specifics of subpoenas, gag orders, and warrants received by the company, the Warrant Canary will disclose if Atlas VPN receives any of those, showing commitment to transparency.

Speed

What's most impressive about Atlas VPN's speed is that even though it offers a free and premium version, you can expect the same fast speeds from the VPN. In some instances, the free version is even faster. For example, during one of our tests, we recorded a 20-percent decrease in download speed with the free version and a slightly higher 22-percent decrease with the premium version.

Security

Much like its sibling NordVPN, Atlas comes with lots of useful extras focused on digital security. One of our favorites was the Data Breach Monitor, which as the name implies, monitored the web for data breaches and checked if our personal information was on any of them. We don't normally see this feature in VPNs, but this is a common feature of identity protection services. So just as NordVPN is more than just a VPN, so is Atlas VPN.

Why We Picked It

Atlas VPN is a relatively new player in the VPN market, but we're already impressed by what it can do.

We got all the security we expect from a top-tier VPN, with AES-256 encryption and a strict privacy policy. In addition, we got tons of extras, like access to multiple streaming platforms, unlimited simultaneous connections, IP addresses that rotate while we're browsing, and a free data breach monitor. We predict you'll be hearing lots more about this VPN in the months and years to come.

What We Like

Affordability
Unlimited simultaneous connections
Data breach monitor
Access to all streaming platforms

What We Don't Like

750 servers in 44 locations
Doesn't support OpenVPN
Headquartered in the U.S.
It's new, so expect inconsistencies while it finds its footing

Connected to SafeSwap

IP Address Safeswap

We always prefer VPNs that use dynamic rather than static IP addresses because dynamic addresses change regularly. When our address changes every time we log on, we're harder to track.

» Learn more: Static vs Dynamic IP Addresses

Atlas VPN goes one better than dynamic addresses, though. The company's Safeswap technology didn't just assign us a new address every time we logged on. We got new addresses as we browsed, every time we visited a new site. You can't get much more anonymous than that.

Data Breach Monitor

More and more VPNs have begun offering extra perks to their customers, like free cloud storage or free antivirus. Atlas provides a data breach monitor on all its paid plans. This monitor scans leaked databases looking for your personal information.

While it isn't quite as thorough as the best ID theft services, it does provide important early alerts so you can change your credentials and lock down your accounts at the very first signs of trouble. Compare Atlas' data breach monitor and ID theft services below.

| Features | Atlas Data Breach Monitor | ID Theft Protection Services |
| --- | --- | --- |
| Email breach monitoring | Yes | Yes |
| Alerts | Yes | Yes |
| Credit monitoring | No | Yes |
| Credit scores and reports | No | Yes |
| ID theft insurance | No | Yes |

Free Option

What's better than Atlas VPN's affordable plans? Its free VPN. Unlike other free VPNs, Atlas won't limit your bandwidth or cap your speed. It also won't roll you over into a paid plan after a certain amount of time.

With the Atlas free VPN, you'll have unlimited speeds, unlimited data, and unlimited time to use the product. The only limit is that you can only use up to three of its hundreds of servers. If you're fine with that, then by all means, don't ever pay for a VPN again.

Who It's Best For:

Atlas VPN is a great option for families. The data breach monitor that comes free with a paid plan can provide basic identity protection for kids and parents alike. The VPN itself supports unlimited simultaneous connections for families with lots of devices.
Video Review
We made a video review so you can see the VPNs for yourself! Watch it below or on our Youtube channel (and be sure to subscribe once you're there).
How VPNs Keep You Safe Online
By connecting to private servers, people can make sure that their web traffic isn't easily hackable for someone on the same public Wi-Fi network. Since all of their traffic will be encrypted, no one will be able to access the websites they've visited or your credentials like their usernames, passwords, financial account information, and other sensitive personally identifiable information (PII).
VPN Consumer Usage, Adoption and Shopping Study
We conducted a comprehensive study on how adults in the United States use and shop for VPNs, and we found some interesting bits of information:
Nearly half of respondents said that they used VPNs for general security reasons, while 40% said they use VPNs for general privacy.
38% of respondents between the ages of 45 and 60 said that their jobs paid for their VPNs, while only 14% of those aged 18 to 29 had their companies pay.
68% of the survey respondents say that they use a VPN, either free or paid, for personal or work use. Altogether, that's about 142 million users in the U.S alone.
The survey also touched on VPN's costs. The plurality of respondents, 28%, said that they paid anywhere from $5 to $10 a month for their VPNs, while 24% said they paid less than $5 a month.
But of course, not everyone uses VPNs; 57% of the respondents who didn't use VPNs said they don't need one for personal use, and half said they don't plan to use a VPN in the next six months. However, these respondents may not be familiar with how VPNs can help them protect their privacy in the digital landscape; if they were, perhaps they'd be more open to the idea.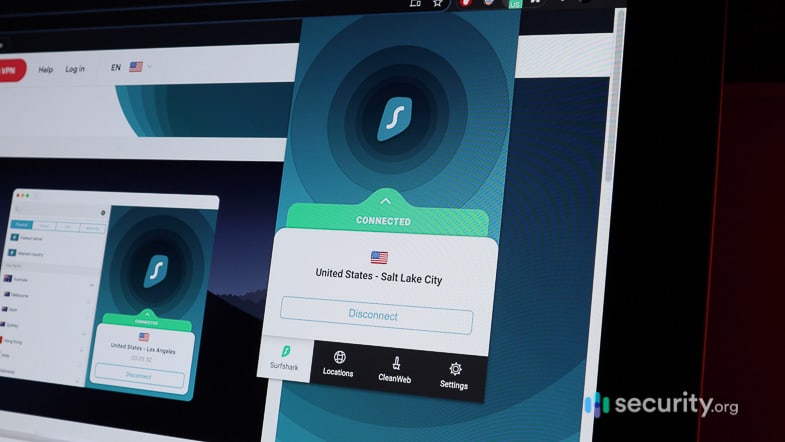 Where People Use VPNs
People use VPNs all over the world, not just in the U.S. In fact, only 17 percent of North Americans online use VPNs, compared to 19 percent of internet users in the Middle East and 30 percent of Internet users in Asia Pacific.2
More specifically, 38 percent of total internet users in Indonesia and India use VPNs, compared to 32 percent in Turkey, making these countries the most popular places for VPNs. Other popular countries for VPN usage include:
Depending on your country, VPNs may or may not be legal, and countries also differ when it comes to net neutrality and blacklisting domains. But as VPNs increase in popularity, we expect more international servers to be built than ever before.
VPN Services: What Can I Use Them For?
There are a number of things you can use a VPN for, including:
Security on public networks: Being on a public network can make you more susceptible to hacking, with your web traffic and IP address easily accessible. However, joining a VPN will replace your IP address and encrypt your web traffic, upholding your privacy.
Access private networks: You may need to access a network for your home or office elsewhere; VPNs with split tunneling allow users to access public and private networks simultaneously.
Increased security for e-commerce: Buying stuff online can feel a bit tricky, especially if it's a website you aren't super familiar with. To keep your financial information protected, VPNs hide your web activity.
Hide data from marketers and Internet Service Providers: It's no secret that large tech companies like Google and Facebook make billions of dollars on user data, selling it to third party advertisers to create targeted ads. Given that 47 out of the 50 states in the U.S have weak or nonexistent data privacy laws for consumers, connecting to a VPN is one of the only ways to avoid having your data tracked and sold online.
Access international content: Maybe you want to see what Netflix is like in Canada, or maybe you're in a country that doesn't allow Netflix at all. Whatever the reason, using a VPN can give you access to content that's otherwise inaccessible unless you're in a certain locality.
Bypass government/school/office restrictions: Whether you want to browse social media at work or torrent files in a country that doesn't allow for torrenting, being able to connect to VPNs all over the world means unlimited access to the Internet, free of restrictions.
Activism/whistleblowing: Some journalists, activists or whistleblowers may use a VPN to hide their identities while researching or writing.
Whether it's accessing your office's private network while working from a local coffee shop or watching HBO Max on your trip to China, VPNs can come in handy for more than just general privacy or security online, although they'll give you that, as well.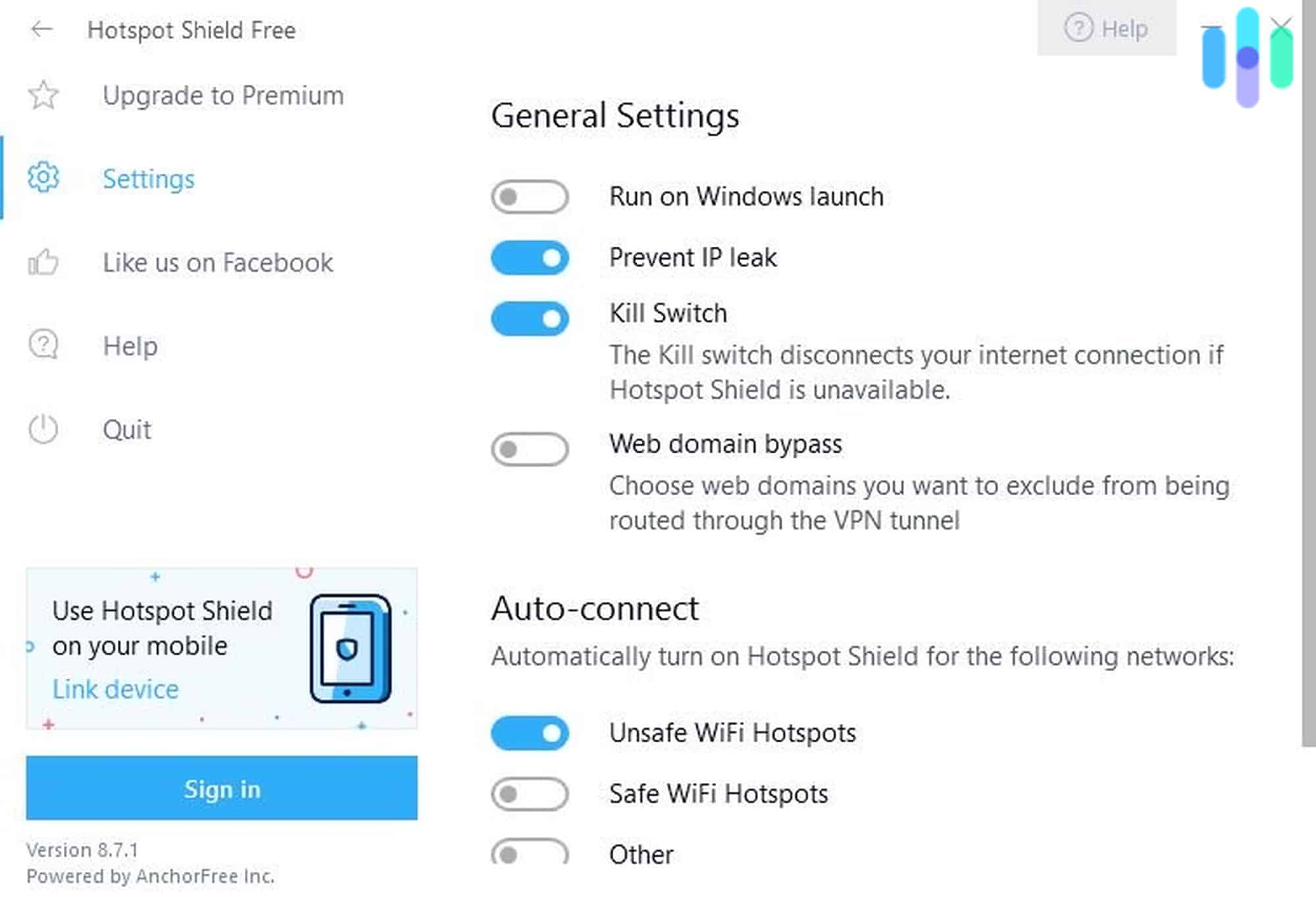 Can a VPN Track You Online?
The entire point of downloading a VPN in the first place is to ensure your online anonymity, but some VPNs save more of your data than others. While we haven't reviewed many VPNs that save user data, many VPNs will save other information about their users, which can include:
The time and duration the user connected to the VPN
The user's IP address
The amount of data the user used while connected to the VPN
The user's personal information like their name, address, payment information, email, etc.
For the large majority of VPNs, they will not track their users online in terms of the sites they visit, or any of their web traffic or activity. However, we recommend reading the VPN's privacy policy before you sign up to make sure that they don't log web activity. Another option? Read our VPN content, which goes into detail on each of the VPNs' privacy policies. We've read them so you don't have to!
How Do VPNs Work?
VPNs work by connecting the user to a private server as opposed to a public server. The private server encrypts the user's web traffic and activity in a tunnel and replaces their IP address, which makes them much less likely to be hacked while on a public Wi-Fi network.
Most VPN companies have servers all around the world so users can connect as locally as possible; the closer the server, the faster the speeds while connected. Some VPNs even encrypt users' traffic multiple times through multiple servers, a process called "multi-hop".
Web traffic is encrypted using the latest industry standards like AES-256, the SSL, or Secure Socket Layer, as well as SHA 2, the Secure Hash Algorithm. Once the VPN creates the encrypted tunnel, the user's data is sent to the server using VPN protocols like TCP, Transmission Control Protocol, and L2TP, Layer 2 Tunneling Protocol. Of course, the user doesn't see any of this happening; they just click "connect" and their web traffic is encrypted and their IP address is hidden.
» Problems getting your VPN to work?: Learn How To Fix Common VPN Issues
Why Do I Need a VPN?
There are a number of reasons why anyone who uses the Internet needs a VPN, among them including:
Avoid hackers: There's a hacker attack

3

every 39 seconds, and when you're on a public Wi-Fi network like at a cafe or library, it becomes even more likely that you'll be the next victim (not to scare you, of course!). However, VPNs replace your IP address and hide your web traffic, which makes it harder for hackers to access your personal information and steal your identity.
View international content: You may be at home wanting to watch Hulu from a neighboring country with different programming, or maybe you're traveling in a country with web restrictions like China. By connecting to a private VPN server in a location of your choosing, users can access content typically only accessible by being in another country, expanding their streaming possibilities and avoiding government restrictions.
Torrent files: Torrenting is often in a legal gray area, and while we can't support illegal torrenting, many people use VPNs to download movies and TV shows that they otherwise wouldn't have access to.
Access private networks: Whether it's a private home or work network, VPNs with split tunneling allow users to be on public networks and access private networks at the same time.
Maintain your anonymity online: From pop-up ads to cookies, the act of being online means that your data is at stake. While we can't remain completely anonymous online, VPNs can help, hiding the user's web activity and IP address from view.
Who Needs a VPN?
Anyone who uses the Internet on a public Wi-Fi network needs a VPN. They're also ideal for anyone traveling internationally who needs to access a private network in another location, or anyone that wants to bypass government, school or work restrictions on Internet usage. VPNs are ideal for journalists, activists, whistleblowers, and anyone else that wants to be as anonymous as possible online.
How Do I Get a VPN?
Getting a VPN is as easy as downloading an app from the Apple Store or the Google Play store; you can also use a browser extension if that's easier for you. Of course, we recommend researching the VPN thoroughly before you connect, as not all are created equal. A good place to start is our best VPN page; scroll up to see our favorite tried and tested picks.
Can You Trust Your VPN Service?
VPNs are meant to hide users' web traffic, but what if the VPN itself isn't trustworthy? Sadly, not all VPN companies are trustworthy. Here's how we determine if we can trust our VPN service or not:
Company headquarters: We look for companies based in countries that are non-members to Five Eyes, Nine Eyes, and 14 Eyes, the international surveillance alliances that legalize the government forcing companies to hand over customer data. In countries like the United States, a Five Eyes member, the government has forced companies to give them information about customers, like with IPVanish. Ideally, we want a company based in a non-member country with no history of handing over customer data to the government. We also would like the VPN to be based in a country with no data retention laws of its own.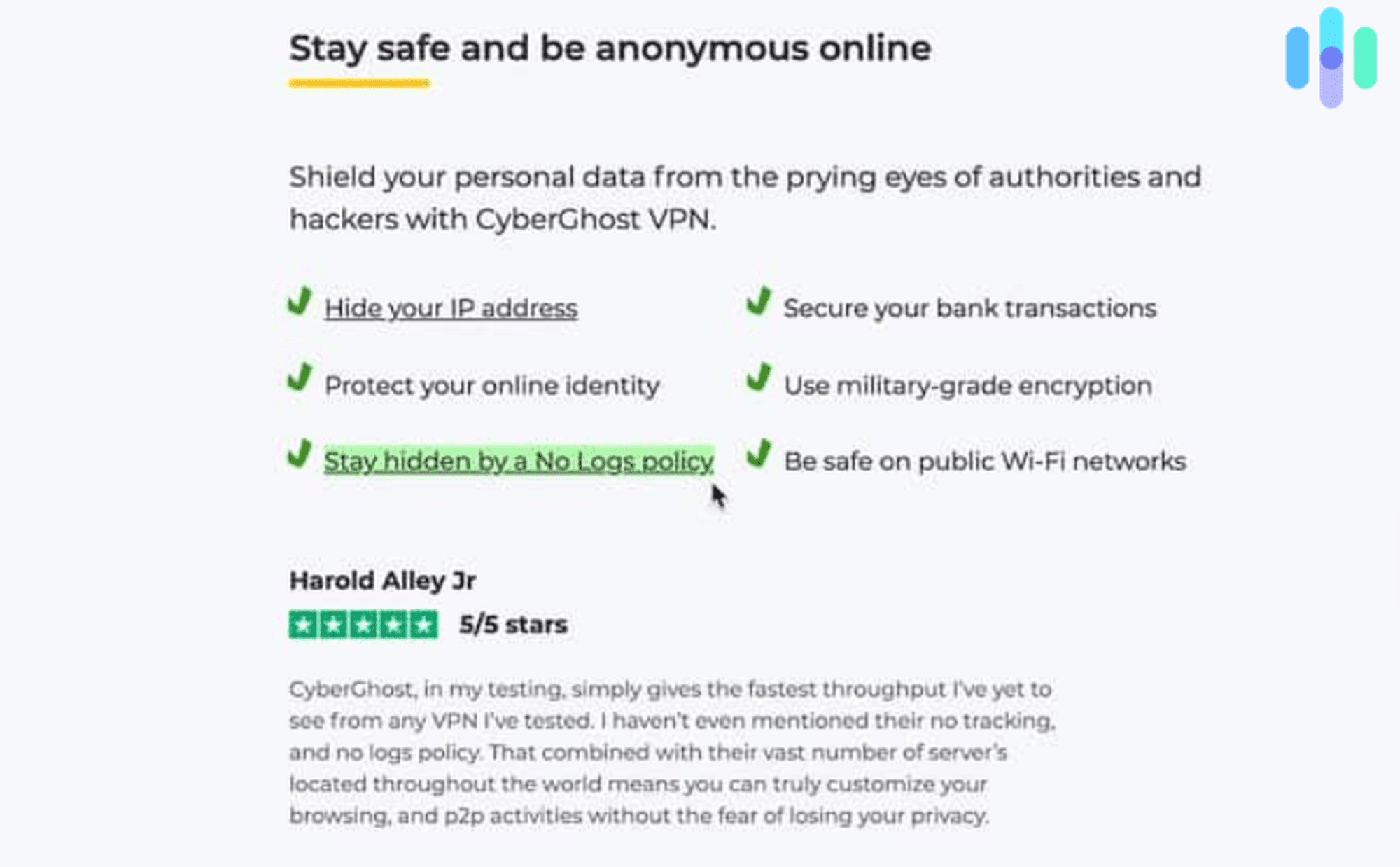 Privacy policy: Nearly all VPNs claim they have a "zero logs" policy, but that's not the case for the majority of them. While most VPNs don't log web traffic, many log other user information like IP addresses, times and durations of visits, the amount of data used, and more. To find out how much data a company collects, we read their privacy policy and see if they keep the minimum amount of data necessary to uphold the user's account, which is typically just their email address, payment information and not much more.
Encryption methods: We prefer companies that use the latest encryption methods like AES-256 as opposed to AES-128, which is outdated.
Are VPNs Legal?
VPNs are legal in the United States, Canada, the United Kingdom, and other countries but that may not be the case elsewhere. Here are a few countries with complete or partial VPN bans:
China
United Arab Emirates
Russia
Oman
Iran
Belarus
Turkey
Iraq
» Learn more: Is Using a VPN Legal?
The Limitations of VPN Services
While VPNs are certainly useful for millions of people, they also have their disadvantages, such as slower speeds. By having your data go through an additional server, you may experience decreases in download and upload speeds and increases in latency. Plus, VPNs don't give you the legal right to perform illegal activities online, like torrenting copyrighted material or going to websites that are illegal in your location. Keep in mind that if the VPN's headquarters is based in a Five Eyes, Nine Eyes or 14 Eyes country, they can hand over customer information to the government, if need be. So while most VPNs hide your web traffic, total invisibility online isn't possible for most.
VPNs by the Numbers
When we shop for VPNs, we're looking for a few key numbers, which include:
Simultaneous connections: How many devices can be connected to a VPN at once? For large families or workplaces, this question is particularly relevant. Although connecting to multiple devices at once can definitely cause slowdowns, it's an essential feature for many people. We've reviewed VPNs that cover anywhere from one to an unlimited number of devices at once, so make sure that the VPN you choose has the coverage you need.
Available servers: How many servers does the VPN company have? With a large company like NordVPN, you'll get access to 5,246 servers, while smaller companies like Perfect Privacy only have about 55 servers. If you travel frequently, look for a VPN with a large number of servers so you can always stay connected.
Server locations: Even more important than the number of servers are the servers' locations around the world. Look for a company with servers nearby; the closer you are to the server, the better speeds you can expect. Companies like ExpressVPN even let you choose servers by city, with options for New York, L.A, Atlanta, and other major cities in the U.S.
VPN Buying Guide
VPNs are a good example of undifferentiated products,4 meaning that they are largely all similar in terms of their functionality, i.e. hiding your web traffic and replacing your IP address. So your choice of VPN will really come down to a few specific features, which we've outlined below.
Streaming: Would you like to stream movies and TV shows from services like Netflix, HBO Go, and Hulu? Not all companies allow for these streaming services on a VPN, so make sure to check that out beforehand.
Simultaneous connections: How many devices will you be connecting to the VPN at once? Make sure your VPN allows for sufficient simultaneous connections.
Split tunneling: Will you need to access a private network while using the Wi-Fi from a public network? If so, look for a VPN with split tunneling.
Privacy:

Jurisdiction: Depending on how important privacy is to you, you may want to look for a VPN based in a country that's a non-member to Five Eyes, Nine Eyes and 14 Eyes, meaning they can't be legally forced to hand over customer data to the government.
Privacy policy: While the majority of VPNs say that they have a "zero-logging" policy, this is rarely the case. Read the VPN's privacy policy to find out which pieces of data they do save; at the very least, they shouldn't log your web traffic and IP address.
Encryption: Choose VPNs with up-to-date encryption methods like AES-256 bit.
Two or multi-factor authentication: It's easy for hackers to gain access to accounts through phishing emails, but if you add on two or multi-factor authentication to your VPN account, they won't be able to log in, even with your credentials. Look for VPNs that let you get a passcode sent to your mobile device or use your fingerprint or facial recognition to log in, preventing unauthorized access.

Location: Make sure that the VPN you choose has servers near the locations you'll be using it in. This is especially important if you need fast speeds for something like gaming. Read more about our best VPN's for Xbox
Device Type: Does the VPN work on the device you have? For most users, the answer will be yes, but it's still something to double-check before putting down your credit card.
Browser Type: Some VPNs also have browser extensions; if you want to use a browser extension rather than an app, make sure the VPN supports your preferred browser (even in private mode).
Budget: Finally, it's always important to keep budget in mind. There's a pretty big price range when it comes to VPNs, but if you're on a budget, there are options like NordVPN which can cost as little as a few dollars a month. Also, keep in mind term length; with many VPN companies, the longer you commit for, the lower your monthly rate.
How We Test VPNs: Methodology
Want to learn more about how Security.org reviews VPNs? Take a look at our methodology, which will truly make you an expert when it comes to Virtual Private Networks.
First, we start with the VPN itself, making sure it has all the features necessary to a VPN and putting it through speed and security tests.
Speed
Like we say in individual reviews, we test all of our VPNs on a private Optimum network in our Brooklyn office. Using only one device at a time, we make sure that our Internet speed without a VPN is an objective control to measure against.
We also test everything on both Macbook Air and a Windows Vivobook to give useful information to more readers. To test download speed, upload speed, and ping (latency), we use the website SpeedTest.net,5 performing tests with and then without the VPN.
While download and upload speed are measured in megabits per second, latency is measured in milliseconds. After we determine these figures, we figure out the difference between the two measurements in terms of a percentage, as the natural speeds of Macs and Windows computers differ wildly.
Tip: To see how much your VPN affected your web speeds, be sure to perform a speed test on SpeedTest.net without the VPN first so you can have a control to compare against.
Ideally, VPNs have no more than a 40% difference in any of the speed categories, but it's always important to remember how much speed can vary by a number of factors: distance to the server, operating system, device, etc. So while we try to be as objective as possible, we also urge readers to take the speed test results with a grain of salt.
Security
Many people who use VPNs are doing so in order to protect their web traffic, composed of domain name servers (names of websites) and their respective IP addresses. We also want to make sure that users' private IP addresses are not being leaked due to WebRTC, which allows browsers to communicate directly with each other and is the default on browsers like Chrome, Microsoft Edge, and Firefox.
We test for DNS leaks using DNSLeakTest.com. By comparing my computer's IP address with the IP addresses that come up on the website, we can see if there was a DNS leak with the VPN or not. Next, we test for WebRTC leaks using the tool available on ExpressVPN's website.6 Again, by looking at the local and Public IPv4 IP addresses, we can determine if there were any WebRTC leaks.
Aside from testing for DNS and WebRTC leaks, we also look into a company's privacy jurisdiction and data-logging policy. Ideally, companies are based in countries that are non-members to Five Eyes, Nine Eyes, and 14 Eyes, international surveillance alliances that could legally force companies to hand over customer information.
As far as data-logging goes, we prefer companies that only keep users' account information like their name, email, and payment information. We don't think that it's necessary for VPNs to keep any information about when customers use their VPNs, for how long, how much data they've transferred, etc.
In our longer reviews, we analyze the VPN's encryption methods and Internet protocols to ensure that they meet industry standards, which typically include AES-256 and OpenVPN, the most secure methods around. We also look for private domain name servers and anonymous and dynamic IP addresses, as they are harder to track. Finally, we make sure that each VPN has a kill switch, which will shut down all Internet browsers in the event that the VPN fails.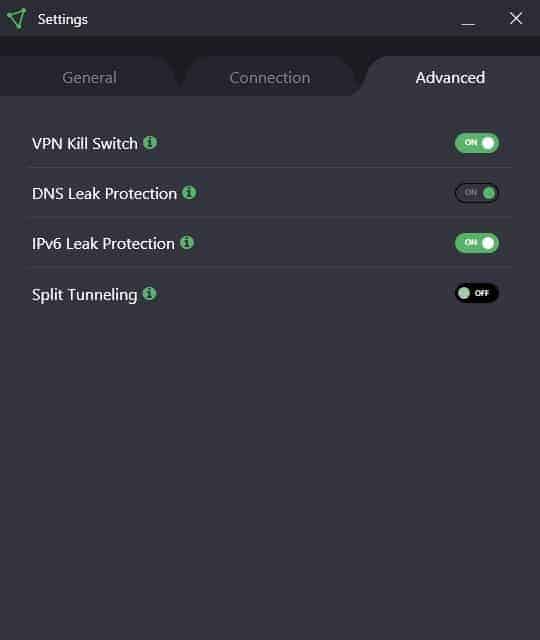 Performance
As many people use VPNs for media like movies and television, we look for VPNs with Netflix and torrenting access. Keep in mind that Netflix constantly updates its code to block any VPN connections, so there is no guarantee that it will ever work on a VPN.
Another feature we look for is split tunneling, which allows users to access the VPN and the public network at the same time. This allows for lower bandwidth, which can create faster speeds. We also prefer double or multi-hop VPNs, as they encrypt data multiple times through multiple servers.
Subscriptions
Not only do we give readers the most objective information about a company's subscription options, but we also tell them whether or not the price is reasonable, based on competitors' pricing as well as features offered.
VPNs can be anywhere from under a dollar to $15 a month in the most expensive case, mostly falling around $4 a month. We prefer plans that offer monthly as well as annual options, to give users flexibility, and we also point out if they have a trial period or money-back guarantee, common for VPNs.
Finally, we outline what a subscription actually entails in terms of the numbers of server switches, simultaneous connections, and devices allowed. Typically, VPNs allow for unlimited server switches and devices and anywhere from one to unlimited simultaneous connections.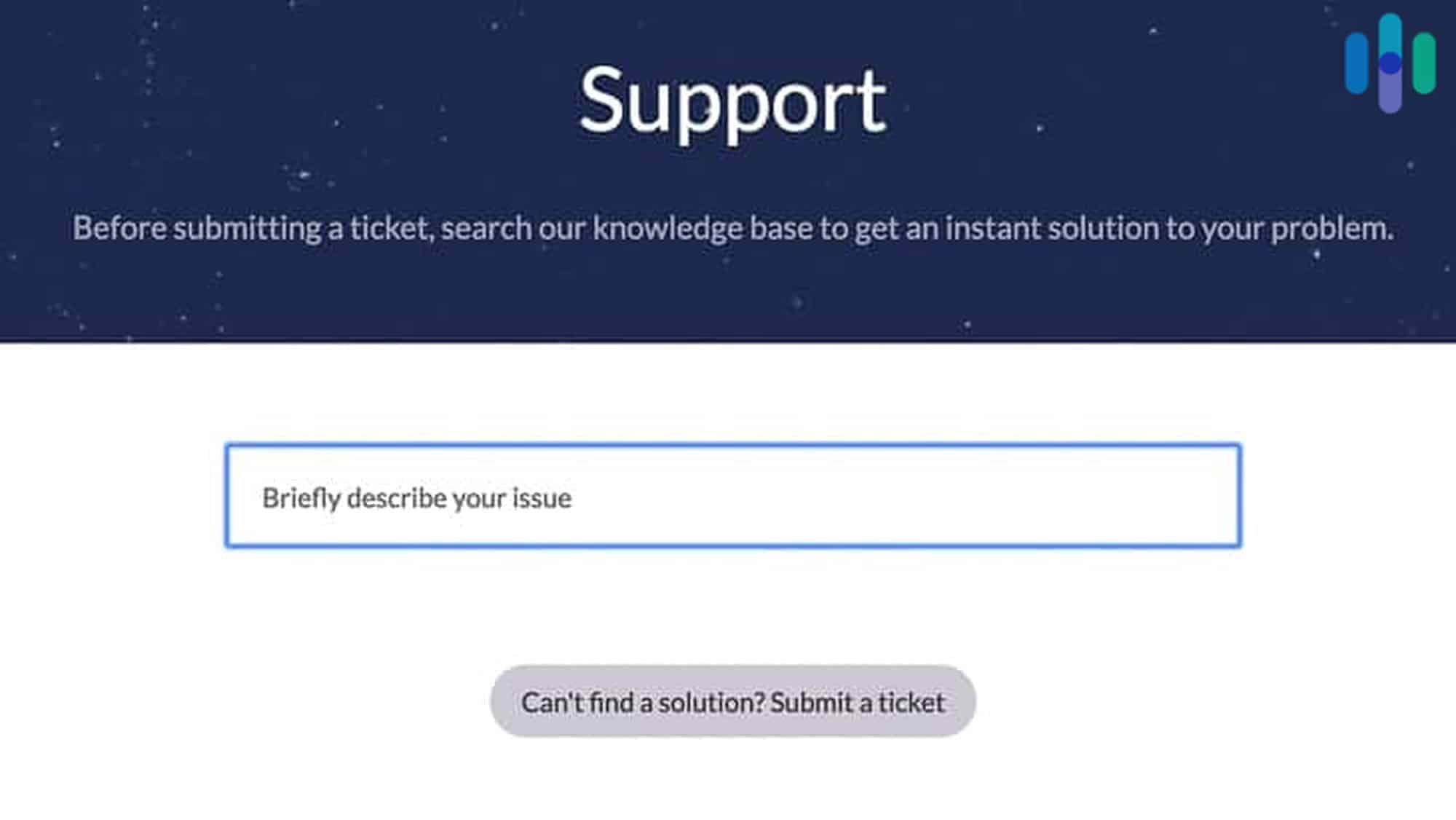 Customer Support
Although VPN companies are not known for their customer support, ideally they have a live chat feature in addition to their online help center. 24/7 live chat is preferred, and extra points if they also have a phone line.
App
Finally, we review the app for both iPhone and Android, as well as its ratings. If an app has a rating below three stars, we cannot recommend the product to the device-owner which the app goes with.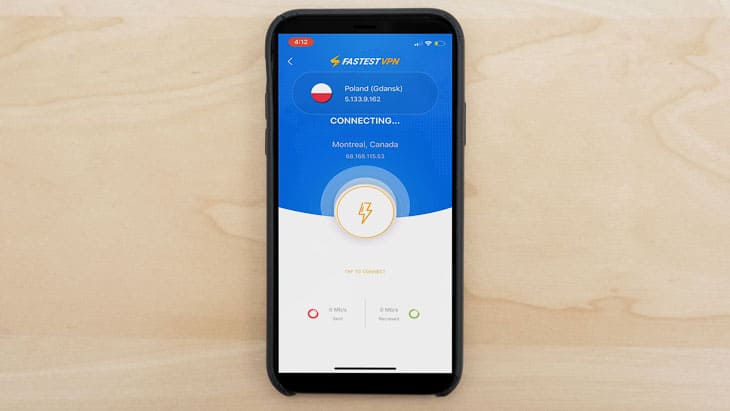 Pro Tip: Connecting to a VPN on your mobile device is easy. Just go to the Apple or Google Play store, depending on the make of your phone, and download the VPN's app. From there, you just have to sign in and click connect for private browsing.
Do I Need A VPN At Home?
Compared to public Wi-Fi hotspots, our home networks are, for the most part, safer from hackers looking to steal our data. However, hackers aren't the only ones who are after our internet traffic. The U.S. Congress has given Internet Service Providers (ISP) the go-ahead to sell the browsing data of their consumers.
Right this very moment, your internet provider could be sniffing through your browsing history, looking for data to sell. While a VPN won't be able to stop your ISP from doing that, it will make it much harder for anyone to tie your internet traffic back to you and your devices. So to answer the question, a VPN is necessary even at home if you want better privacy from the prying eyes of ISPs.
VPNs have another useful application at home: entertainment. You can use some VPNs to access websites blocked in your country as well as digital content not available in your region.Watching shows from foreign Netflix libraries is one example.
Free vs. Paid VPNs
They say there's no such thing as a free lunch, but for VPNs, that's not exactly the case. Some VPNs have free options, for either a limited time period like 30 days or for a limited amount of data.
If you're looking to use a VPN only for a short period of time, check out free options like TunnelBear or Hotspot Shield. However, for long-term VPN use, it's worth coughing up the money for a monthly or yearly subscription.
The Best Free VPNs
The best free VPNs are PrivadoVPN, Hotspot Shield, Atlas VPN, Surfshark, TunnelBear, and Windscribe.
TunnelBear, for example, only offers 500 MB of data on its free option. Windscribe limits free users to 10 GB of data per month, while Hotspot Shield's free option doesn't include unlimited bandwidth, access to all servers, five simultaneous connections, and 24/7 tech support. Finally, ProtonVPN's free option only allows users to connect to three servers, without any limits on data. So while you can get a free VPN, your best bet is to pay for one.
What's the Fastest VPN?
In our experience performing speed tests on all of our VPNs, the fastest options were:
IPVanish: We saw super quick download speeds with IPVanish.
Private Internet Access: Private Internet Access is a great option for Windows-users in terms of speed.
Hotspot Shield: Whether we were doing speed tests on our Windows or Mac computers, Hotspot Shield performed well.
ExpressVPN: ExpressVPN also had really fast speeds on our Windows computer.