Cove Security Systems Pricing and Packages
Learn about Cove monitoring plans and equipment costs
Alexa and Google Assistant integrations available
Professional monitoring and cellular backup included with every system
Monthly costs range from $17.99 to $27.99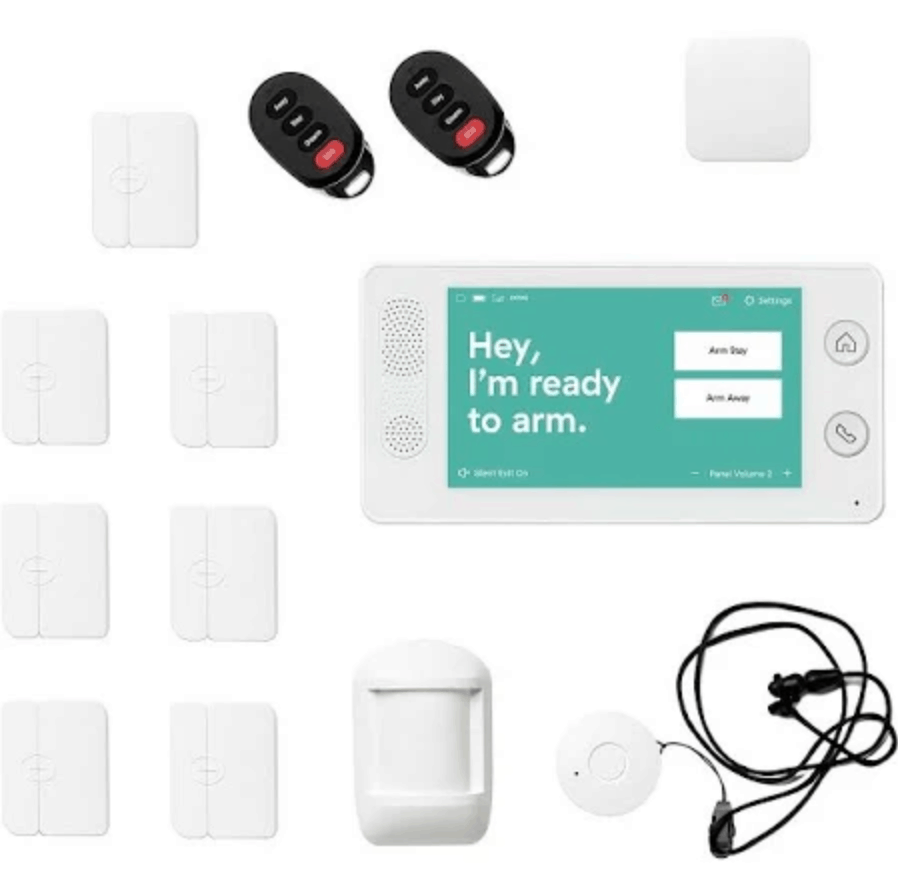 All of our content is written by humans, not robots.
Learn More
By

&

Last Updated
Mar 16, 2023
Cove, a home security company, is one of the best-kept secrets in smart home security today. With only a couple of years in business, it's certainly doing things differently than its predecessors. Here, our experts go over what you'll spend on Cove in terms of its physical devices as well as its monitoring costs. We'll also detail how Cove will fit into your smart home, pre-existing or future.
Of course, we don't want to tell you what Cove costs before detailing some of the things that make it worthwhile:
What We Like About Cove
Low equipment prices: For those on a budget, Cove won't break the bank too much in terms of the cost of its devices.
Alexa and Google Assistant integrations:Users in the Plus plan control their Cove systems using their voice assistants.
No contracts: You won't have to sign up for a long-term contract with Cove.
DIY home security systems: Another money-saver, users can install their Cove systems themselves.
Cove's Equipment Costs
Cove's equipment is extremely affordable; the most expensive item is the Alarm Panel, which is $124.50. Other than that, nearly all of Cove's components cost $120 or under. Plus, all of its systems come with a free indoor camera, which normally retails for $99, although Cove sells each additional camera for just $49.50.
Overview of Cove's Equipment Pricing
| Item | Price |
| --- | --- |
| Cove Touch alarm panel | $124.50 |
| Door sensor | $7.50 |
| Motion detector | $15.00 |
| Key remote | $12.50 |
| Glass break sensor | $17.50 |
| Window sensor | $7.50 |
| Smoke and CO detector | $27.50 |
| Flood sensor | $10.00 |
| Medical/panic button | $10.00 |
| Outdoor camera | $99.50 |
| Indoor camera | First free or $49.50 with each additional camera |
Cove doesn't offer any packages; rather, you can just pick out your security system component by component, which saves you from paying for anything you don't want.
Good news for your wallet, Cove has some of the most affordable devices in the smart home security market today. Cove's door sensors, for instance, are just $7.50, while SimpliSafe's cost twice as much, $15, and abode's cost over three times as much, $28. (Visit our best affordable security systems page for more money-saving ideas.) But that's still no excuse for leaving any doors or windows unlocked, as that's how many burglars "break-in" to people's homes.1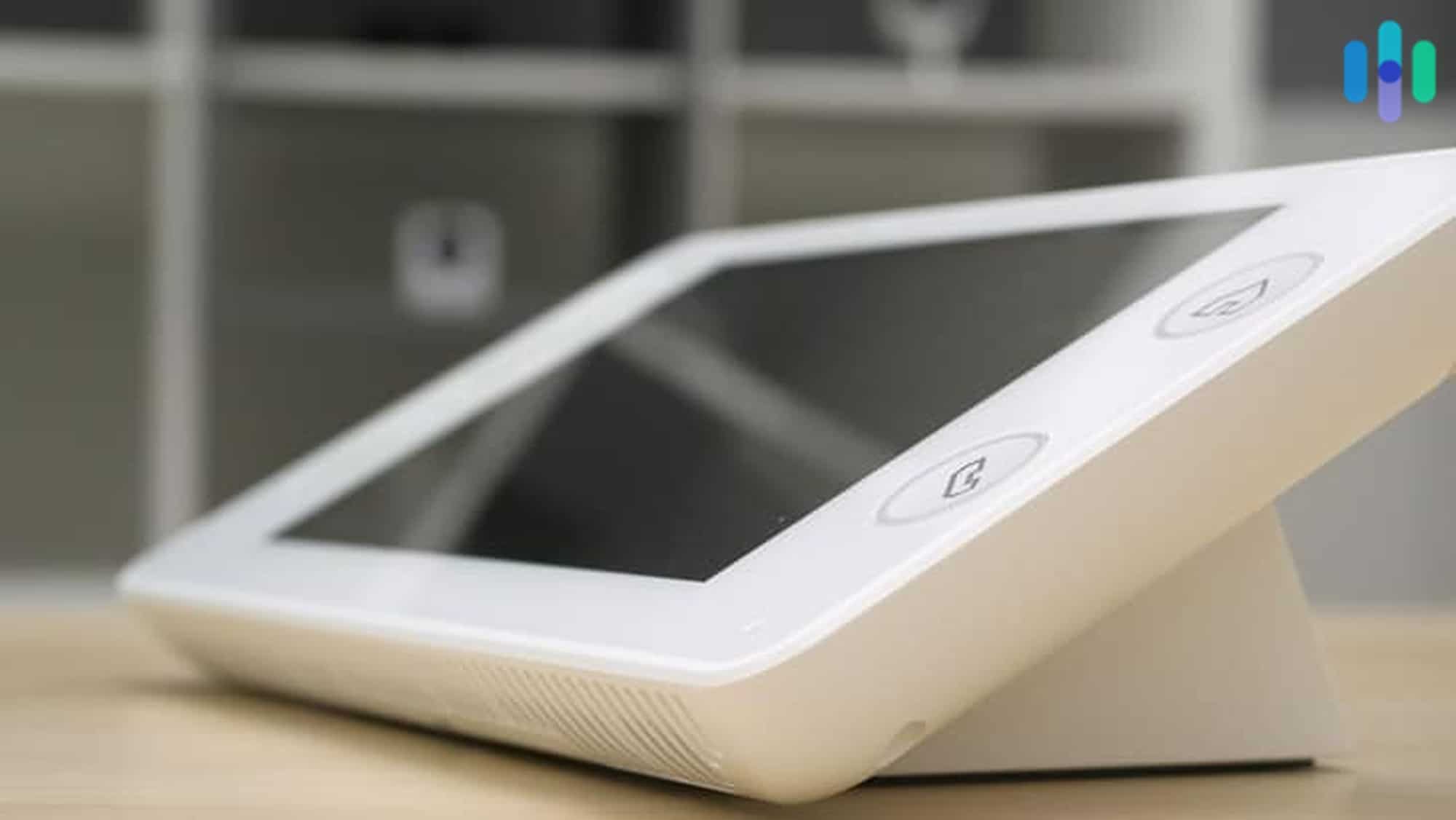 Cove's Monitoring Prices
Cove's monitoring options work pretty differently than most. All of its systems include 24/7 professional monitoring and cellular backup security, which will keep your system on even if the power goes out.
Of course, if you prefer a fully cellular system, you could go with the Reolink GO security camera we reviewed or the $349.99 Arlo Go. We like systems like Cove that provide Wi-Fi with cellular backup. That way we're protected if either network should go down.
Cove's Monitoring Breakdown
| | Cove Basic | Cove Plus |
| --- | --- | --- |
| 24/7 professional monitoring | Yes | Yes |
| Environmental monitoring | Yes | Yes |
| TripleTouch communications | Yes | Yes |
| Cove InstaText | Yes | Yes |
| Cove LiveAssist | Yes | Yes |
| Smash and Grab protection | Yes | Yes |
| Cellular backup | Yes | Yes |
| Hourly automated system check | Yes | Yes |
| 24-hour battery backup | Yes | Yes |
| Equipment warranty | 1 year | Lifetime |
| Smartphone control | No | Yes |
| Alexa and Google Assistant integrations | No | Yes |
| $5/month equipment reward | No | Yes |
| Lifetime monitoring rate-lock guarantee | No | Yes |
| Monthly cost | $17.99 | $27.99 |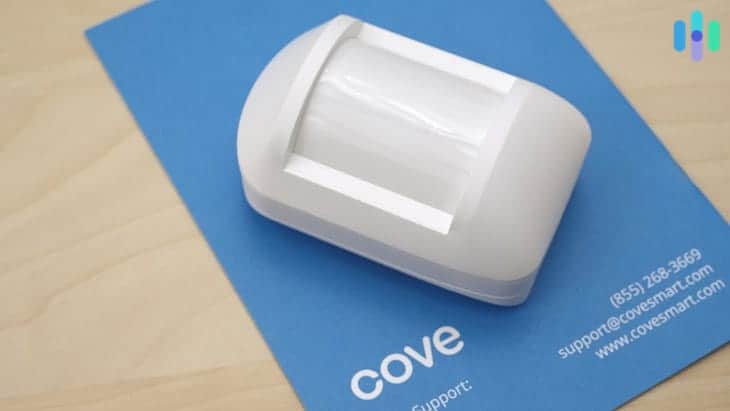 There are two plans to choose from: Basic and Plus. Let's talk about exactly what you get in each:
24/7 professional monitoring: A team of people will check in if any of your alarms go off, verifying emergencies before contacting the proper services.
Environmental monitoring: The 24/7 professional monitoring will also include any environmental monitors, like your smoke, CO, or flood sensors from Cove.
Triple-Touch communications: The Triple-Touch Alarm Response means that the monitoring team contacts its users three ways— through LiveAssist, a.k.a your control panel, through InstaText, meaning you'll receive a text, and by a direct phone call. If they can't reach you by any of these methods, that's when the monitors will reach out to the police, the local hospital, or the fire department, depending on the type of alarm that went off.
Cove InstaText: Aside from calling you, the professional monitoring team can even text you during emergencies, which may come in handy if you're hiding from an intruder. This makes for response times that the company claims is 10 times faster than its competitors. Group texts are also available for the whole family.
Cove LiveAssist: Using the Alarm Panel, you can speak directly to the professional monitors making for quicker response times than if you call by phone.
Smash and Grab protection: The Panel has Smash and Grab protection, meaning that if someone tries to tamper with it, the monitoring team will respond and the panel's sirens will sound.
Cellular backup: This keeps your system communication on in the event of power or internet outages.
Automated hourly system checks: Cove's system tests itself hourly to make sure it is in proper working order and that its connection to the monitoring team is active.
24-hour battery backup: The Touch Panel also comes with battery backup to last 24 hours, in case of power outages.
Equipment warranty: Your warranty is either a year under the Basic Plan or lifetime with the Plus Plan.
Smartphone control: Unfortunately, you can control the system remotely using Cove's mobile app only if you're on the Plus plan.
Alexa and Google Assistant integrations: Likewise, you can only control your Cove security system with Alexa or integrate the security system with Google Assistant if you're on the Plus plan.
$5 per month equipment reward: If you want to buy more Cove equipment, the company will give you an extra $5 a month to pay for it.
Lifetime monitoring rate-lock guarantee: Finally, if you're a Plus plan member, Cove will lock in your monthly rate for life, so your monthly fee will never increase.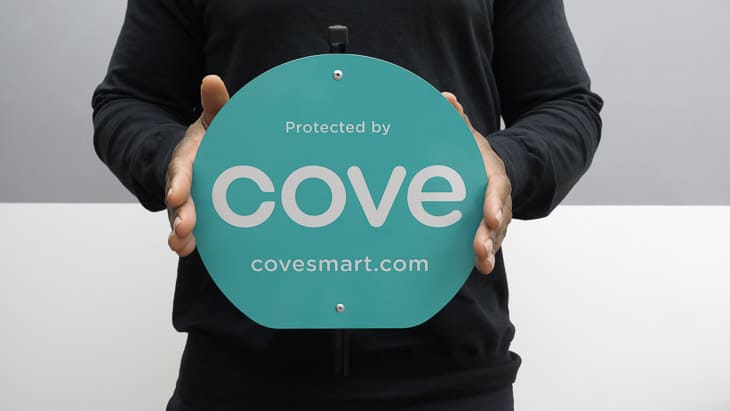 Cove Installation Costs
We installed Cove ourselves for free, but now Cove offers professional installation for just $79. This is a decent price to have everything done for you, comparable with other home security companies like SimpliSafe.
How Cove Fits Into Our Smart Home
If you're already deep into your own smart home ecosystem, you'll be happy to know that Cove works with Alexa, Amazon's voice assistant, and Google Assistant, Google's version. With Alexa, we armed our system in away mode or asked for its status. And don't worry; you won't be able to disarm your system with voice commands for obvious reasons!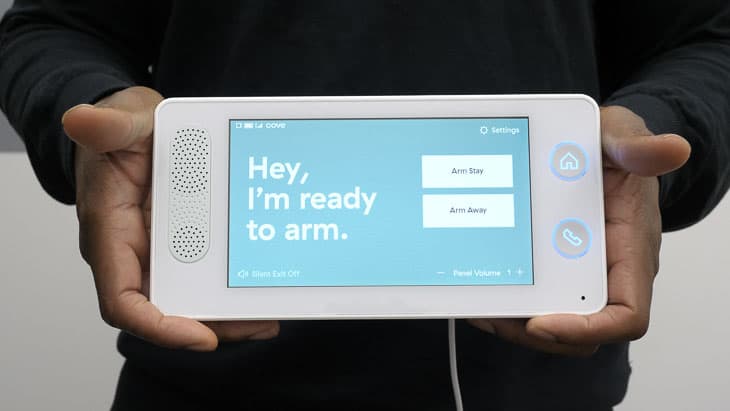 Using Google Assistant with our security system, we got the same capabilities as with Alexa. Plus, we had the ability to check event histories if we wanted to see what went on during specific days or weeks. Clearly, Google Assistant has more capabilities than Alexa does, so Cove would work better in the Google versus the Amazon smart home ecosystem.
FYI: You'll be able to do more with Google Assistant than with Alexa when it comes to commanding Cove with your voice.
Pricing-Wise, How Does Cove Compare?
We've reviewed the best wireless security systems of today, comparing and analyzing each brand's pros and cons. Price, as you know, is always a big consideration when choosing the right system. (We've got lots more info on choosing the right system in our thorough security system buyers guide.)
Price-wise, Cove is definitely on the lower end both when it comes to its equipment and monitoring costs. For its equipment especially, you won't spend more than $150 on anything. When you compare this to a system like Xfinity, which charges $40 for a single motion sensor, you can see that Cove is a great deal for anyone on a budget. Plus, while more traditional security companies charge up to $60 a month on monitoring, Cove's monitoring plans top out at $27.99, while offering most of the same features. What's more, there are discounts almost all year round. Right now, most pieces of equipment are 50-percent off, plus you'll get a free indoor camera or video doorbell with any Cove package.
The Overall Value of Cove
Cove isn't just a good choice for someone who doesn't want to break the bank. Although it's a newer company with low prices, its system also works well, as you can read about in our full review of the Cove security system. With affordable monitoring plans and nice smart home integrations, Cove democratizes smart home security, making it available whether you have a large house that needs a ton of equipment or a small apartment. When it comes to Cove, everything's totally customizable and available for some of the lowest prices around.
FAQs
If you have any more questions about Cove, feel free to check out these FAQs that we've answered.