Best Identity Theft Protection Services of 2023
Our experts tested out dozens of identity monitoring services, and these options performed the best.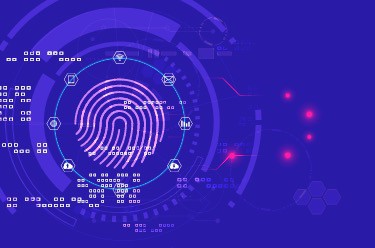 Best Identity Theft Protection with Antivirus

Best Identity Monitoring Features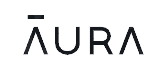 Best Identity Theft Protection with Artificial Intelligence

Best Child Protection Options

Best Social Security Number Monitoring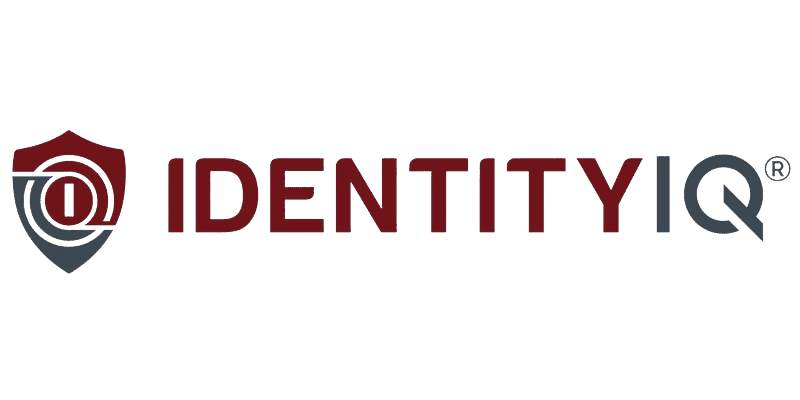 Best Proactive Protection

Best Family Plans

Best ID Theft Resolution Service

Best Identity Theft Protection for Families

Best Credit Monitoring
Best Free Credit Reporting

Best Customer Service

Best Insurance Bundling

Best Value Identity Theft Protection

There's only one you in the whole world, which is why you should work hard to protect your identity. Otherwise, criminals could steal your personal information and use it for personal gain, leaving you with ruined credit, lost funds, and a stressful legal process to restore your identity.
Millions of Americans experience identity theft each year, and the worst part is that there's nothing that can guarantee protection from this crime. As long as you have an identity (and who doesn't?), you are a potential target.
So the best course of action is to get identity protection from an identity protection service. While these services don't guarantee 100% protection from identity theft, they make the target on your back much smaller. And they help you get your life and finances back on track should you become a victim.
Identity protection services offer three points of protection:
They provide proactive protection features like malware detection and removal of personal data from risky sites.
They detect early signs of identity theft to prevent it from escalating.
They offer courses of actions to recover from identity theft, like stolen funds reimbursement through insurance.
With so many identity protection services crowding the market, however, you might be wondering which service suits you best. Let's go through the best identity protection services we've tested and break down their features and offers. And if you see a particular service you're interested in, you can check our reviews for more in-depth information about the company.
Identity Theft Protection: Top Things We Look For
| | |
| --- | --- |
| Credit monitoring | Reports, scores |
| Identity monitoring | Financial, criminal areas |
| Identity restoration service | Dedicated case manager |
| Identity theft insurance | $1 million reimbursement |
Best ID Protection in 2023
Comparison of the Best Identity Theft Protection Services
A Detailed List of the Best Identity Theft Protection Services
1. LifeLock - Best Identity Theft Protection with Antivirus

LifeLock customers enjoy ID theft monitoring and device protection with Norton 360 antivirus.

A huge part of preventing identity theft is ensuring your devices aren't leaking personal information, especially now that scammers are resorting to online means to target as many victims as possible. That's what makes NortonLifeLock an exceptional choice.

LifeLock, a well-established identity protection company, merged with Norton, a strong player in the antivirus space, to form NortonLifeLock. And that partnership means that LifeLock can now offer both identity protection and proactive device protections. The device protections include antivirus, a VPN, password manager, and more.

Of course, LifeLock still offers the standard features we see in identity protection services. As the company's name suggests, for example, LifeLock lets you lock your credit easily. All three LifeLock plans help if you lose your wallet or detect identity fraud. If you have the Advantage or Ultimate Plus plans, you can freeze your accounts and lock inquiries instantly with all three credit bureaus (Equifax, Experian, and TransUnion).

Main categories of LifeLock features are:

Theft prevention
Credit monitoring
Identity recovery assistance
Identity theft insurance up to $1 million****

What We Like

ID theft protection and credit monitoring
Streamlined credit lock feature
$1 million identity theft coverage plan
Device protection with Norton 360 antivirus

What We Don't Like

Select plan only offers limited coverage
Does not offer a full-service family plan
Past problems with controversial advertising
Premium plan is relatively pricey

Lifelock Dashboard

LifeLock for Children & Adults

Lifelock has the right plan for whatever kind of family you might have. You can purchase all three of Lifelock's packages in one of three different flavors, as individual plans, as two-adult family plans, or as two-adult five-children family plans. That's a total of nine different plans. If you go with the larger family plan, your children are eligible for all the same protections you are, including Social Security number alerts and stolen funds reimbursements. In addition, Lifelock will let you know if anyone tries to open a credit file in your children's names. Plus, with antivirus protection on an unlimited number of devices, everyone's safe from malware and other internet dangers.

The LifeLock plans for individual adults are:

LifeLock Standard, $8.99/month – $25,000 insurance for stolen funds****
Norton 360 with LifeLock Advantage, $13.99/month ($11.99/ month with an annual plan) – $100,000 insurance****
Norton 360 with LifeLock Ultimate Plus, $29.99/ month ($24.99/ month with an annual plan) – $1,000,000 insurance****

Benefits List

Some LifeLock benefits for members of all ages are:

Constant scans of the dark web for personal data
Auto-detection of accounts opened in your name
Social Security number tracking for signs of fraud
Real-time fraud alerts by text, phone and/or email
Lost wallet protection with assistance getting new driver's licenses, health insurance ID cards, and more
Stolen funds reimbursement up to $1 million****
Payment for lawyers, private investigators and other experts needed for ID theft resolution
Up to $1 million in restitution for identity fraud****

Furthermore, for adults LifeLock can supply triple-bureau credit reports with Vantage 3.0 scores, send notifications of crimes committed in your name, and more!

LifeLock plans differ in terms of credit reporting, how many devices can run Norton 360, and more. 

*LifeLock does not monitor all transactions at all businesses.
**Terms apply to all LifeLock plans.
***The credit scores provided are VantageScore 3.0 credit scores based on data from Equifax, Experian, and TransUnion respectively. Any one bureau VantageScore mentioned is based on Equifax data only. Third parties use many different types of credit scores and are likely to use a different type of credit score to assess your creditworthiness.
****Reimbursement and Expense Compensation, each with limits of up to $1 million for Ultimate Plus, up to $100,000 for Advantage and up to $25,000 for Select, when purchased in Norton 360 with LifeLock plans. And up to $1 million for coverage for lawyers and experts if needed, for all plans. Benefits under the Master Policy are issued and covered by United Specialty Insurance Company (State National Insurance Company, Inc. for NY State members). Policy terms, conditions, and exclusions at: LifeLock.com/legal.

2. Aura - Best Identity Monitoring Features

Aura provides customers with solid identity theft protection, but it goes further, offering credit and fraud protection as well as complete device and network protection.

Don't be fooled by the fact that Aura is new to the industry. It may be a newcomer, but it has already established itself as a powerhouse by offering a broad range of services at very affordable prices. All of its subscriptions feature identity and credit monitoring, online accounts monitoring, financial accounts monitoring, Social Security number monitoring, and device protections through a VPN and antivirus software. All that starts at $12 per month.

All Aura subscriptions also keep users insured up to $1 million for lost and stolen funds due to identity fraud, and they also offer top-notch identity restoration in case of identity theft.

You can try Aura for two weeks free. If you like it, you'll only pay at the end of the free trial. If you don't, you can back out and you won't be charged at all.

Aura WiFi Security

One of Aura's real strengths is that it draws information from so many different sources in order to keep your identity safe. Aura is constantly checking dark web sites, data broker lists, public records, and new account records, looking for your name, Social Security number, address, and other identifying information. You can be certain that if someone has hijacked your identity, Aura will catch them.

Aura's protection is also proactive. Aside from detecting potential information leaks, Aura offers digital protection so you can stay safe from hackers, malware, and online scammers. Specifically, all of Aura's subscriptions include a VPN to keep your data private while browsing, and antivirus software to keep invasive malware at bay. These tools help prevent identity theft perpetrated through digital means.

Aura also looks at your financial well-being when monitoring for identity theft. It keeps track of your credit report from all three major credit bureaus and provides you with a composite credit score each month. You'll also stay on top of things like name changes and unusual spending with your accounts through Aura's alerts.

What We Like

Affordable plans starting at $12 per month
Data encrypted using AES-256
Aura pulls monitoring information from several sources including public records, the dark web, new account records, and data broker lists
Uses all three credit bureaus for monthly monitoring

What We Don't Like

Part of Five Eyes
No live online support
Android app is difficult to navigate

Aura Dashboard

Aura's Pricing and Benefits

Aura keeps things simple with an all-inclusive pricing structure. All plans offer the same features, but protect a varying number of household members. There's a plan for individuals, a plan for couples, and a plan for families of five or more (five adults and unlimited children in the same household).

| Features | Individuals | Couples | Families |
| --- | --- | --- | --- |
| Monthly price | $15 | $29 | $50 |
| Yearly price | $144 | $264 | $444 |
| Number of individuals covered | 1 | 2 | Up to 5 individuals living in the same household |
| Personal information and ID monitoring | Yes | Yes | Yes |
| $1 million insurance coverage per adult individual | Yes | Yes | Yes |
| Credit monitoring using 3 bureaus | Yes | Yes | Yes |
| Monthly credit score and annual credit reports | Yes | Yes | Yes |
| One-on-one "white glove" fraud resolution | Yes | Yes | Yes |

The family plan from Aura stands out. It's not enough to protect yourself from identity theft. The people living with you, even children, need identity protection too, as they have become a prime target for identity thieves. That's because children's identities are a clean slate and often less-monitored, making them ideal targets.

Aura's identity theft protection for children isn't as comprehensive as the protection it provides to adults, but it does cover the most important areas like SSN monitoring. They are also included in identity theft insurance coverages, and best of all, you can add an unlimited number of children to your family plan as long as they live with you.

In The News: Aura's recent report, released on Valentine's Day, shows that romance scams on dating apps are on the rise. According to the report, 30-percent of dating app users have encountered scammers asking for money. The report also cites the Federal Trade Commission's report that in 2022, around 70,000 people reported romance scams, resulting in losses of $1.3 billion. Yikes!

3. Identity Guard® - Best Identity Theft Protection with Artificial Intelligence

Identity Guard leverages IBM artificial intelligence to deliver advanced identity theft protection and credit monitoring.

This Virginia-based company emerged in the 1990s as the world wide web was becoming mainstream; its main mission is protecting identity in the digital age. An Identity Guard subscription covers all four features recommended above:

Theft prevention
Credit monitoring
Identity recovery assistance
Identity theft insurance up to $1 million

Furthermore, Identity Guard family plans can help kids stay safe online. If identity fraud happens to any family member, a dedicated case manager will help restore the victim's name and cover up to $1 million in related expenses.

What We Like

Full-service identity theft protection plans
Services powered by IBM® artificial intelligence
Up to $1 million in identity theft coverage
Facebook timeline analysis

What We Don't Like

Pricey mid-tier and upper-tier plans
No 'limited power of attorney' for recovery services
Does not have fraud alerts with credit bureaus
Does not offer a money-back guarantee

Identity Guard Risk Management

Watson™ at Your Service…

Identity Guard's biggest advantage is its use of artificial intelligence to improve identity theft detection. It enlisted the help of IBM Watson™, a highly intelligent AI whose skills include winning at Jeopardy and diagnosing medical problems.

Watson can process and analyze billions of data points per day, which is how Identity Guard earned the reputation of being fast in detecting potential signs of identity theft. It has been known to alert users within three seconds of detecting potential problems, giving them plenty of time to take steps to avoid further damage.

Benefits List

Here's a partial list of available Identity Guard benefits:

Identity theft prevention with IBM® Watson™ artificial intelligence
Monthly credit scores based on TransUnion or Experian data, and an annual credit report with scores from all three bureaus
Bank account alerts, e.g., get an alert if someone changes your address or adds a new name to your checking or savings accounts
Analysis of Facebook timeline and suggestions for improvement to help prevent cloning and other types of identity theft
Cyberbullying alerts and support for victims
Dedicated case managers in case of ID theft
Up to $1 million in stolen funds reimbursement

The features above are included with Identity Guard Ultra plans. Lower-priced plans provide less credit reporting and omit the social media features (Facebook analysis and cyberbullying alerts/response). If you're confident in your online management skills, you could go with a lower plan to save a few bucks. It's all up to you.

Identity Guard Pricing

Monthly rates range from $8.99 to $29.99, but you can save up to 17-percent by signing up for a full year. Ultra plans give the most comprehensive protection. Value plans, as the name implies, are the most affordable.

Ultra Family covers all adults and minors in one residence for $39.99 per month total ($33.33 per month with an annual plan).
Individual Ultra covers one adult for $29.99 per month ($25.00 per month billed annually).
Value plans are the most affordable identity theft protection, priced at $8.99 per month ($7.50 per month billed annually). Compared with the Ultra Family and Ultra Individual plans, these have fewer credit reporting features. Also, they don't include the Facebook analysis and cyberbullying alerts.

© Identity Guard All Rights Reserved. Identity Guard, Total Protection, Monitor, Protect and Recover and associated designs are trademarks or federally registered trademarks of Intersections Inc. Equifax is a registered trademark of Equifax Inc., and other trademarks are trademarks of their respective owners.

Disclaimer: This content is not provided or commissioned by the companies referenced in this article. Opinions expressed here are the author's alone and have not been reviewed, approved, or otherwise endorsed by the companies mentioned. We may be compensated through advertiser affiliate programs.

4. IdentityForce - Best Child Protection Options

Protect the whole family with IdentityForce family plans, and get comprehensive credit monitoring.

The Massachusetts-based company IdentityForce stands out as one of the best ID protection services for families, with a particular focus on child ID protection.

The internet is a huge part of kids' lives these days, so it's important for them to get necessary online protection. IdentityForce's family plans give every member access to a VPN — a necessary tool for ensuring online privacy while browsing — as well as anti-phishing technology. Phishing is dangerous, especially for children who haven't yet learned the ropes on how to avoid scammers, so that feature is invaluable.

In addition, parents will appreciate that IdentityForce notifies its users when a registered sex offender moves into their area.

Moving on into IdentityForce's identity protection features, if identity fraud occurs, IdentityForce assigns certified agents to help resolve your case. The team is available by phone 24/7 to answer questions, complete paperwork, and help members take advantage of identity theft insurance policies of up to $1 million.

Main categories of IdentityForce features are:

Comprehensive 24/7 identity threat alerts
Three-bureau credit monitoring and reporting
Credit improvement simulator
Identity recovery assistance
Identity theft insurance up to $1 million

IdentityForce offers its UltraSecure + Credit plans for individuals, or you can sign up for a family plan that includes two adults and an unlimited number of children. With either plan, IdentityForce monitors the dark web, court records, change of address requests, sex offenders lists, and other areas for potential fraud.

In addition, the company monitors credit scores from the three credit bureaus daily. It provides instant access to three-bureau credit reports, a month-after-month credit score tracker, and a credit score simulator. The UltraSecure + Credit individual plan costs $17.95 per month, while the family plan costs $23.90 per month. In fact, if you pay yearly, you can get up to two months of identity theft protection for free.

| Feature | UltraSecure | UltraSecure+Credit |
| --- | --- | --- |
| Monthly price | $17.95 | $23.95 |
| Yearly price | $179.50 | $239.50 |
| Savings with yearly plan | $35.90 | 47.90 |
| Number of adults covered | 1 | 1 |
| Number of children covered | 0 | 0 |
| Identity monitoring (dark web, court records, change of address, etc.) | No | Yes |
| Three-bureau credit monitoring | No | Yes |
| Three-bureau credit reports | No | Yes |
| Three-bureau credit scores | No | Yes |
| Credit score tracker | No | Yes |
| Credit score simulator | No | Yes |
| Insurance | Up to $1 million | Up to $1 million |
| Identity recovery | Yes | Yes |

Aside from the individual plans, you can add ChildWatch, a child identity theft protection service, for $2.75 a month for each child. Another option is to go with a family plan, which IdentityForce will customize for you if you give the company a call.

What We Like

Great family plans
Includes anti-phishing, anti-keylogging software
Social media monitoring
Recovery services with every plan

What We Don't Like

Information about the UltraSecure plan is difficult to find
Based in U.S., Five Eyes member
Not the absolute lowest prices on the market
Poor iOS app

IdentityForce dashboard

Benefits List

Benefits of the UltraSecure+Credit plan include these and more:

Two-factor authentication at sign-in
Annual reports from all three credit-reporting bureaus
Real-time alerts of potential identity fraud
Bill payment history to help you stay organized and alert to fraud
Credit-improvement simulator
Financial advice (e.g., about applying for a mortgage or getting a car)
VPN via the IdentityForce mobile apps

Whether you're on your own or want to protect your whole family, IdentityForce offers identity protection, financial well-being, and safety online and in the neighborhood.

5. IdentityIQ - Best Social Security Number Monitoring

IdentityIQ customers enjoy identity theft protection in both credit and non-credit related areas. Among its many other features, IdentityIQ provides dark web monitoring and keeps an eye out for arrest and conviction records in your name.

Identity fraud covers a wide array of categories, from financial fraud to medical insurance fraud, and IdentityIQ made it its goal to protect customers from all those types of fraud.

Based in California, IdentityIQ pinpointed the most common problem areas for identity theft. From there, it built a monitoring solution that keeps close watch of all those areas, not just credit scores. Among the monitoring features you'll enjoy with IdentityIQ are daily credit report monitoring, dark web monitoring, and extensive SSN monitoring.

IdentityIQ's SSN monitoring, in particular, is a cut above the other identity monitoring services because it doesn't just alert users to suspicious activities involving their SSNs. Instead, IdentityIQ sends alerts every single time a user's SSN is used, whether in a suspicious manner or not. We don't know about you, but we'd rather stay informed on everything involving our SSN than risk missing attempts to steal our identities because our ID protection service "thought" it's a legitimate transaction.

In addition to monitoring though, IdentityIQ also provides proactive protections in the form of a VPN. It also offers some safety nets in case a customer falls victim to identity theft, including top-notch identity restoration service, dedicated case managers based in the US, and insurance coverage up to $1 million.

What We Like

Customer support and identity restoration teams based in the U.S.
Comprehensive credit and identity monitoring
Up to $1,000,000 identity theft coverage for legal, out-of-pocket, and indirect expenses
Free coverage for children under 24 years old with the Secure Max plan

What We Don't Like

No mobile apps
No social network monitoring
Third party data sharing
Limited phone support

IdentityIQ Main Dashboard on Chrome

IdentityIQ's Pricing

IdentityIQ's pricing is among the best on the market. At $6.99 per month, the Secure Plan is one of the lowest prices we've seen, and even the mid-level and high-level plans are affordable. IdentityIQ offers four subscription plans, with the Secure Plan at the bottom and Secure Max for $25.49 monthly at the top. Here's an overview of what's included in each plan:

| | Secure Plan | Secure Plus | Secure Pro | Secure Max |
| --- | --- | --- | --- | --- |
| Price Per Month | $6.99 | $9.99 | $19.99 | $29.99 |
| Price Per Year | $83.88 | $119.88 | $239.88 | $359.88 |
| Credit Monitoring | One bureau | One bureau | Three bureaus | Three bureaus |
| Identity Monitoring (Dark web, SSN, criminal records, etc.) | Basic | Mid-level | Advanced | Advanced |
| Three-Bureau Credit Reports | No | Annual | Bi-annual | Monthly |
| Identity Restoration Service | Yes | Yes | Yes | Yes with LPOA |
| Insurance | Up to $1 million | Up to $1 million | Up to $1 million | Up to $1 million + $25,000 family coverage |

All of these plans include up to $1 million in identity theft insurance coverage, but the Secure Max plan stands higher than the others thanks to the free family coverage. The free family coverage provides insurance coverage up to $25,000 for all children under 24 years living in the same address as the account holder.

In addition to identity protection, IdentityIQ partnered with Bitdefender to offer device protection, as well. When you sign up for an identity protection plan, you have the option to tack on an antivirus subscription for a small fee. For the Secure plan, for example, the total cost with Bitdefender is $8.99. Essentially, you'll get antivirus protection for just $2 per month.

Benefits List

Here are some of the main benefits of having an IdentityIQ subscription:

Alerts to changes in credit scores and personal information on credit accounts
Detection of new credit and trade lines opened in your name
Continuous dark web monitoring for data leaks
Alerts whenever your Social Security number is used
Monthly, bi-annual, or annual credit reports from the three main credit bureaus
Checks for national and international arrest and conviction records under your name (with Secure Pro and Secure Max plans)
National Change of Address registry alerts for change of address requests
Lost wallet assistance
Up to $1 million identity theft insurance coverage
U.S.-based identity restoration services

In addition, if you opt for the highest plan, you'll get additional benefits like free family coverage, identity restoration service with limited power of attorney, and a credit score simulator.

6. McAfee Identity Theft Protection - Best Proactive Protection

McAfee combines its decades of experience in malware protection with credit and identity monitoring to protect customers' identities proactively.

McAfee wasn't always an identity theft protection service provider. In fact, you might recognize it as one of the leading antivirus brands. In recent years, however, McAfee has forayed into other forms of digital protections, and that includes protecting users' digital identities.

It may be working well for the company, because over the past year, McAfee continued to strengthen its identity protections, even adding identity monitoring, credit monitoring, ID theft insurance, and monthly credit reports to its list of features.McAfee might remind you of LifeLock and Norton's partnership, but McAfee's identity protection and device protection is more than just a partnership. All the features are integrated into an easy-to-use dashboard where you can access firewall features, the McAfee VPN, data cleanup tools, and a bunch of more nuanced but very useful digital security features. All these features mesh together seamlessly for a smooth experience.

McAfee Identity Protection Menu

One of McAfee's best identity protection features is called Personal Data Cleanup. With this feature, McAfee scours the database of the most dangerous data broker sites. It informs you which sites hold your information, and if you're on the highest-tier plan, it'll even remove your data from those sites automatically.

Of course, with features as comprehensive as McAfee's, you're probably wondering how much this will all cost you. The highest tier plan, which includes everything we've discussed, costs $199 for the first year. That's about $17 per month. Granted, the price will shoot up to $280 yearly after the first year, but that's still an attractively competitive price given its features. There's also a 30-day cancellation window so you can test out the service first before fully committing.

What We Like

Low price
Protection Score lets you know how safe you are online
Free antivirus and VPN software
Data cleanup services

What We Don't Like

No financial account monitoring
Relatively new and untested in the identity theft service market
No credit reports
Shares customer data with third-party vendors

Plans & Pricing

McAfee offers comprehensive identity protection in two of its highest plans: Advanced and Ultimate. The latter offers three-bureau credit monitoring, daily credit score updates, credit lock, and a $25,000 ransomware coverage, while the former offers back-to-basics one-bureau credit monitoring and monthly credit scores.

| Plan Type | Advanced | Ultimate |
| --- | --- | --- |
| Individual (1 year) | $89.99 | $199.99 |
| Family (1 year) | $99.99 | $219.99 |

Benefits List

Depending on which level of protection you choose, McAfee offers a number of valuable benefits.

Dark web monitoring
Security freeze
Data cleanup
Protection score
$1 million theft and restoration coverage
Unlimited VPN
McAfee antivirus software

7. IDShield - Best Family Plans

IDShield offers best-in-class family plans with an impressive $2 million in ID theft coverage.

If your identity is stolen, the expense can be exorbitant! Most ID theft protection companies offer up to $1 million in ID theft insurance. IDShield is unique for upping that limit. Under its Family Plan, customers are eligible for up to $2 million in identity theft reimbursement. In addition, the company employs a team of licensed private investigators to deal with identity fraud, and that investigative support is available 24/7.

If your identity is compromised, IDShield pledges to keep working on your case until files are completely restored and financial damages are reversed.

Main benefits of membership are:

ID theft prevention
Credit monitoring
Identity recovery assistance
Identity theft insurance up to $2,000,000

IDShield is part of LegalShield, an Oklahoma-based law group. The service dates back to 2001 and has an A+ rating with the Better Business Bureau for 2019.

What We Like

Extensive ID theft protection educational resources
Quarterly credit reporting from one or three bureaus
Impressive $2 million coverage for family plans
24/7 private investigator hotline

What We Don't Like

Some people find setup process confusing
No 401(k) or retirement account monitoring
Premium plan is a touch pricey
Limited plan levels and options

IDShield Credit Check

IDShield Benefits & Prices

You can get an identity protection plan that provides you with one credit report, or you can get one that supplies reports from all three credit bureaus. Choices include:

IDShield Individual, $14.95/month & up – This comprehensive ID protection plan monitors social media, payday lending services, and other platforms to detect fraudulent activity. If your identity is compromised, you'll get dedicated support and can call private investigators for advice anytime. Choose credit report monitoring from one bureau ($14.95 per month plan) or all three ($19.95 per month plan). Plans include $1 million in insurance policies.
IDShield Family, $29.95 per month and up – The IDShield Family Plan includes all the protections of IDShield Individual, extended to a spouse/domestic partner, and up to eight children. Plans include $2 million ID theft insurance policies. Credit report monitoring from one bureau costs $29.95 per month. Monitoring of all three bureaus costs $34.95 per month.

In sum, IDShield is unique for its $2,000,000 family ID protection insurance plans. They're also unique for their 24/7 hotline to private investigators.

8. ID Watchdog - Best ID Theft Resolution Service

Enjoy full-service identity theft protection backed by credit-reporting agency Equifax.

ID Watchdog has a cute name and a serious bite! This Denver-based company is owned by the credit bureau Equifax and has been guarding against identity theft since 2005. A membership delivers reports from all three major credit reporting agencies, plus ID Watchdog is top-notch in terms of ID theft resolution: If your identity is stolen, a certified ID theft risk management specialist will manage your case until your identity is fully restored. Some other top companies tire of helping you if the consequences of identity theft drag on for years.

Advanced identity theft prevention is a benefit of membership too. For instance, ID Watchdog monitors dark web forums and other sources so it knows immediately if something is amiss. If it does discover a breach, it alerts you right away. That way, you can change your email password or take other steps to stay ahead of criminals.

Main types of IDWatchdog benefits are:

ID theft prevention
Credit monitoring
Identity recovery assistance

Finally, IDWatchdog is rare among ID theft protection companies for offering ID recovery assistance for non-subscribers.

What We Like

Impressive identity theft restoration assistance
Highly secure two-factor authentication
Owned by the major credit-bureau Equifax
Excellent credit monitoring features

What We Don't Like

Past data breaches at Equifax, which owns ID Watchdog
Low-rated apps
Credit score tracker uses only one bureau
No money-back guarantee

ID Watchdog Account Dashboard

Pricing and Benefits

Two ID Watchdog plans are available: Select and Premium.

ID Watchdog Select, $12.50/month with annual plan – Benefits include basic and advanced identity monitoring, dark web monitoring, fraud alerts, and professionally managed ID theft resolution. This plan does not supply credit reports.
ID Watchdog Premium, $18.33/month with annual plan – Benefits include all of the above plus monthly Vantage credit score that pulls from all three credit bureaus and a yearly report from all three bureaus.

Help is available by phone 24/7 in 100 languages, and ID Watchdog has an A+ rating with the Better Business Bureau.

9. Allstate Identity Protection - Best Identity Theft Protection for Families

Allstate protects the identities of the most vulnerable members of families: The children and seniors.

Your family's digital safety is only as strong as its weakest link. Allstate understands that better than any other ID theft monitoring service on the market today. Admittedly, this might not be our go-to provider for credit monitoring — we typically swear by triple-bureau monitoring and Allstate only offers single. However, we wholeheartedly recommend their service for families with children or older folks in your home whose sensitive data is especially vulnerable to exploitation.

One thing we really liked about Allstate's coverage is that when they say "family" plan, they mean it. You can protect up to 10 family members with your Allstate plan, including seniors and college-aged dependents. This is a good thing because senior fraud has gone off the rails since the pandemic hit, and so have ransomware scams that target schools and then threaten to sell troves of our kids' private info on the dark web.

Allstate puts the kibosh on dark web-fueled identity crime in a few important, innovative ways. First, it's got a totally unique Digital Footprint tool that shows you where your account info surfaces on the web and where you spend your time online. This gamified approach to identity protection is great for kids, and even Grandpa and Grandma. But it's also effective at pinpointing potential vulnerabilities ahead of time.

Second, Allstate has spectacular social media monitoring. Catfish and identity thieves love to stalk children because, well, they're children. If you're not careful, these lowlifes could take over your childrens' social accounts, and then use them to "phish" more data from friends until they've got enough of it to open an account in your child's name or worse. On the Allstate Premiere plan, your kids can connect in safety.

There's a lot more that Allstate offers families, like student loan monitoring, W-2 "tax fraud" monitoring, and up to $1 million in stolen funds reimbursement. For your complete options, you'll want to visit our guide to Allstate's plans and pricing.

What We Like

AI-driven family identity and financial monitoring
Digital Footprint tool to visualize online activity
Protects college-aged dependents and seniors
24/7 family assistance

What We Don't Like

Premium plan only provides single credit report
Lacks standard credit monitoring tools
Reimbursement up to $50,000 only on Essentials plan
No credit card transaction alerts on basic plan

Allstate Dashboard

Plans & Pricing

Allstate keeps its ID protection simple. There are two tiers with individual and family options. Family plans cover up to 10 family members (and dependents) as long as they have a Social Security number and live in the U.S.

| Plan Type | Essential | Premiere |
| --- | --- | --- |
| Individual | $9.99 | $17.99 |
| Family | $18.99 | $34.99 |

Benefits' List

Depending on which ID theft protection plan you go with, your Allstate family plan may come with the following perks:

Digital footprint tool
Smart financial monitoring
Identity and Social Security number monitoring
Credit card transaction alerts
401(k) monitoring
Dark web and social media monitoring
Round-the-clock assistant from reimbursement specialists
Stolen funds reimbursement up to $1 million

10. Experian IdentityWorks - Best Credit Monitoring

Comprehensive ID theft protection plus credit monitoring and credit improvement tools.

It's no surprise that Experian IdentityWorks wins "best credit monitoring" among the top ID theft protection services. The firm is a branch of Experian, the Ireland-based multinational credit reporting bureau. IdentityWorks can monitor your credit reports from Experian, Equifax and TransUnion – and they share your Experian score daily, not just monthly. Daily updates can serve as early tip-offs to identity fraud, plus they can help you use credit wisely. (Reflect on your behavior!) Some other preventive measures from IdentityWorks include:

Surveilling the dark web for signs of data breaches
Sending alerts from the sex offender registry if a criminal moves into your neighborhood
Monitoring social media for fraudulent accounts in your name
Checking payday lenders for applications in your name

Despite the best prevention efforts, ID theft happens. If your identity is compromised, Experian IdentityWorks will help with fraud resolution and help secure reimbursement up to $1 million.

In sum, with affordable plans from Experian IdentityWorks you can get:

ID theft prevention
Credit monitoring (daily)
Identity recovery assistance
Identity theft insurance up to $1 million

What We Like

Three-bureau credit monitoring and reporting
Daily credit score tracking and updates
Budget-friendly standard protection plan
Social media fraud monitoring

What We Don't Like

App isn't comprehensive
$500k insurance plan is not so competitive
Customer service could be more responsive
Upper-tier plans are relatively pricey
Confusing cancellation policy

Experian Social Network Monitoring

Experian IdentityWorks Prices

Plans with $1 million insurance start at just $19.99 per month and top out at $29.99 for coverage up to ten minors and two adults.

11. Credit Sesame - Best Free Credit Reporting

Credit monitoring and reporting served up on both free and paid monthly plans.

Credit Sesame is a no-charge financial wellness company based in northern California. For free they let you see daily updates to your credit report, and the scores can alert you to identity theft. Credit Sesame also helps people make wise credit/loan decisions based on personal credit scores. Even if you aren't interested in loans, it could be worth joining simply for its $1 million in identity theft insurance. Did we mention, it's free?

Essentially, with Credit Sesame, you can:

Monitor your credit score, updated daily, for signs of fraud
Understand what influences your credit score
Choose from the best credit and loan offers that fit your profile (such as auto loans, credit cards and mortgages)
Safeguard your credit with ID theft monitoring

To help you monitor for signs of ID theft, Credit Sesame makes your daily TransUnion VantageScore available. Developed in 2006 as an alternative to FICO, your VantageScore lets lenders know how likely you are to repay loans.

What We Like

Free (and paid) personal credit management service
Monitoring and reporting of TransUnion credit scores
Great tips on how to improve credit score
Free plan offers $1 million in identity theft coverage

What We Don't Like

Does not offer full-service protection
No bank or credit account monitoring
Difficult to contact customer service team
Free service does not give credit reports

Credit Sesame App Home Screen

Credit Sesame doesn't offer identity recovery services… but again, this identity theft protection is free! How can it possibly operate without charging customers a dime? Credit Sesame revenue comes from connecting people with loans and other paid financial services.

Main categories of Credit Sesame benefits are:

Identity theft prevention
Credit monitoring (daily)
Appropriate credit & loan offers
Identity theft insurance up to $1 million

Credit Sesame launched in 2010 with big support from the Silicon Valley startup community, and within a couple of years, it was managing a reported $35 billion for borrowers! Today, it has over 12 million customers and has seen over 100-percent growth for each of the past three years.

12. PrivacyGuard - Best Customer Service

PrivacyGuard combines basic-to-advanced ID theft protection with superb customer service.

PrivacyGuard is an ID theft protection company featuring easy-to-understand pricing, with low monthly rates and high coverage for fraud resolution. Reviews suggest that the company offers some of the best customer service in the business, too. This Connecticut-based group serves all U.S. states except Iowa, Rhode Island, and Vermont.

What We Like

Excellent customer service
Basic budget-friendly identity theft protection plan
Premium plan offers credit monitoring and fraud restoration
Up to $1 million identity theft insurance plan

What We Don't Like

No plan designed specifically for families
No social media monitoring
No free trial
Premium plan is a bit pricey

PrivacyGuard Identity Monitoring Station

With PrivacyGuard the cheapest ID protection costs just $9.99/month, and it provides $1,000,000 for fraud resolution. Auto-renewal is required for the deal.

Delivered with pleasant customer service, the main types of benefits with this company are:

ID theft prevention
Credit monitoring
Identity recovery assistance
Identity theft insurance up to $1,000,000

PrivacyGuard Prices

Privacy Guard offers three different plans. One offers just identity protection; one offers just credit protection; one offers both.

ID Protection, $9.99/month – This plan doesn't include credit reports. The main preventive benefits are dark web surveillance, SSN tracking, and ID verification monitoring. Subscribers also get fraud resolution support and up to $1,000,000 in coverage for identity theft.

Credit Protection, $19.99/month – This plan doesn't include the features of the ID protection plan, such as dark web monitoring. However, it features daily monitoring of credit reports from all three bureaus. If ID theft occurs, PrivacyGuard provides fraud resolution support and helps secure up to $1,000,000 in theft/damages.
Total Protection, $24.99/month – A combination of the two plans above, Total Protection includes identity theft prevention, credit report monitoring, and fraud resolution. The insurance plan is for $1,000,000.

We like PrivacyGuard's approach to membership plans; it's easy to choose between ID protection, credit monitoring, or both. Each plan includes generous insurance and top-notch customer support. You can also try a trial membership for just $1 for 14 days of service.

13. Zander Insurance - Best Insurance Bundling

Low-cost identity theft insurance plans backed by financial guru Dave Ramsey.

Zander Insurance Group is among the oldest companies in our guide. Founded in 1925, they've served generations of Americans with car insurance, home insurance, life insurance, and related products. In 2010 Zander expanded to provide identity theft protection with up to $1 million in restitution. In case identity fraud is detected, Zander agents will work for up to three years to restore your records.

What We Like

Low-cost, basic identity theft protection services
Certified recovery specialists available 24/7
Up to $1 million in recovery compensation
Endorsed by personal finance guru Dave Ramsey

What We Don't Like

Does not offer credit monitoring
Low rated mobile apps
No social media monitoring
Website lacks detailed information

Zander Insurance Personal Information Monitoring

One main advantage of choosing Zander for ID theft protection is that you save when you bundle your protection with insurance. In addition, Zander will replace up to $7,500 per month for lost wages. That is well above the industry norm of $5,000. Furthermore, identity theft protection from Zander Insurance Group comes with advanced detection services. Unlike many competitors, they monitor for these types of identity theft:

Medical records in your name
Employment fraud
Tax fraud
Title fraud

Zander Benefits and Prices

Main types of benefits with Zander identity protection are:

ID theft prevention
Identity recovery assistance
Identity theft insurance up to $1 million

Zander recommends that subscribers receive free credit reports annually as provided by federal law.

The Zander ID theft individual plan costs just $6.75/month or $75 annually. Their affordable family plan costs just $12.90/month or $145 per year.

14. IDnotify - Best Value Identity Theft Protection

This Experian-owned ID theft protection service offers basic but affordable plans.

IDnotify is part of the credit reporting bureau Experian. So too is IdentityWorks (above). The main difference between Experian's two ID theft services is insurance coverage. While IdentityWorks has a cap of $500K, IDnotify provides identity theft insurance of $1 million with plans starting at $17.99/month. Cheaper plans cost just $9.99/month.

Main types of benefits with IDnotify are:

ID theft prevention
Credit monitoring
Identity recovery assistance
Identity theft insurance up to $1,000,000

However, perks vary significantly plan-to-plan.

What We Like

Owned by major credit bureau Experian
One or three-bureau credit monitoring options
Basic but straightforward fraud protection
Up to $1 million in identity theft insurance

What Don't Like

Weak apps
Lacks advanced features
Inconsistent / inaccurate alerts
Premium plan is expensive

IDNotify Home Screen

Plans & Benefits

Essential Plan, $9.99/month – This low-priced plan doesn't include identity theft insurance or credit reports. The main benefits are dark web surveillance, social media monitoring, lost wallet protection, and 24/7 identity restoration assistance.
Select Plan, $17.99/month – Benefits include those of the Essential Plan plus up to $1 million in fraud restitution, change-of-address monitoring, annual single-bureau credit reports, and more.
Premier Plan, $25.99/month – Premier service from IDnotify builds upon the Essential Plan with reports from three credit bureaus. You'll also get alerts about sex offenders in your area, applications in your name with payday lenders, and other safety benefits.

While the $9.99 Essential Plan is a great value in identity theft protection, the $17.99 deal can pay off significantly if your name is compromised!
Identity Theft Video
If your identity is stolen, the best ID theft protection companies can literally save you a million dollars in expenses…plus they'll make identity restoration as hassle-free as possible, providing services like:
Send real-time alerts.
Freezing credit cards.
Paying for lawyers and private investigators.
Covering wages lost due to ID theft.
What Is Identity Theft? Everything You Need To Know
Identity theft is a crime where someone uses the personal information of another person to make purchases, open accounts, get loans, and other activities.1 When someone steals your identity, you might lose money or even get in trouble with law enforcement, if they used your name in an arrest. It's important to resolve identity theft as soon as possible, but a better option is to prevent it from happening in the first place.
Identity Theft Statistics
Just how common is identity theft? Well, in 2020, the Federal Trade Commission's Consumer Sentinel Network saw 3.2 million reports, 30 percent of which regarded identity theft.2 The most common type of identity theft? Government benefits fraud, unfortunately, with nearly 400,000 reports. In fact, credit card fraud reports increased by 2,920 percent from the previous year, a truly scary number. And out of everyone who experienced an imposter scan, 14 percent lost money with a median loss of $1,200.
Why is identity theft on the rise? After all, you're careful: you have plenty of antivirus protection, you use a VPN, you never give personal information out to anyone. Well, according to the Identity Theft Resource Center,3 2020 saw a 19 percent rise in the numbers of breaches reported compared to 2019. All those breaches exposed the records of over 27 million people, including usernames and passwords. You can't protect against a breach. Only the companies you do business with can do that. That's why it's important to acquire some identity theft protection, even if you're naturally cautious. The best services alert you any time one of those companies suffers a breach.
What Is Identity Theft Protection?
Identity theft protection is any service that monitors people's personally identifiable information online, in credit applications, criminal records, and other places on the Internet and beyond. It often includes identity theft insurance, which covers damages, as well as credit monitoring.
Credit Monitoring: Credit scores and reports are great indicators of identity theft, especially if you see actions that you don't recall. For the most protection, some services include credit scores and reports from all three major credit bureaus in the U.S, namely Equifax, TransUnion and Experian.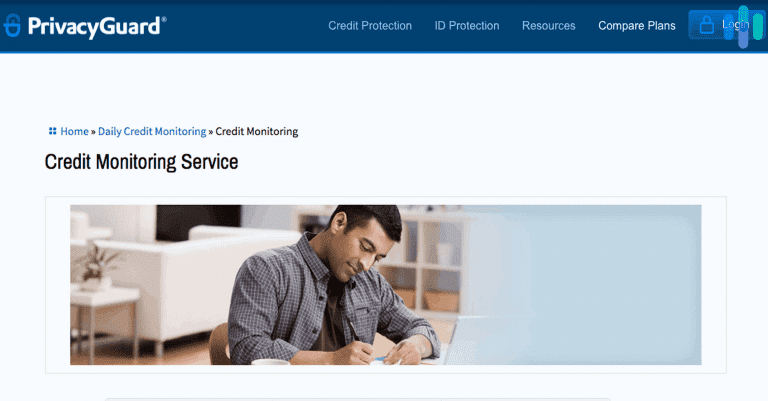 Identity Monitoring: Identity monitoring takes place in a number of areas, scanning them for your credentials. From financial areas like your bank account to criminal areas like court records, most identity theft protection services use artificial intelligence to scan for your information.
How Does Identity Theft Protection Work?
Identity theft protection works in a very straightforward way. After we signed up and paid for a service, we were asked to verify our identity with a few simple multiple-choice questions. Next, we entered all of our personal information in; the more information we gave them, the more the service could monitor for us. After we filled out everything from our name, email, home address, phone number, Social Security number, driver's license number, bank account information, and the like, we set up notifications so that we got alerted whenever the service detected our info where it shouldn't be. They do this through artificial intelligence software, which scans areas both on and offline for our information.
If we got notified, we could check and see what exactly happened in the app, speaking to an identity restoration specialist if we needed to. If our identities were stolen while we still paid for a subscription, we could've gotten reimbursed for our damages for up to $1 million with most services. And that's a general overview of how identity theft protection works!
The Cost of Identity Theft Protection
Identity theft protection varies from a few dollars a month to over $30 a month, or $75 to $400 a year, depending on the service. However, many companies offer trial periods, so make sure to take advantage when they're available.
Price Comparison
While some identity theft protection services offer free subscriptions, they usually aren't comprehensive enough to really protect your identity. In general, plans of the services we've tested specifically start at around $9.99 a month going all the way up to about $33 a month for the best coverage. Yearly plans range from around $75 to nearly $400, so clearly, there's a lot of flexibility when it comes to pricing.
| Company | Monthly Price/ Range | Yearly Price/ Range |
| --- | --- | --- |
| Credit Karma | $0.00 | $0.00 |
| Credit Sesame | $0.00- $19.95 | $0.00- $239.40 |
| Discover | $15 | $180 |
| Experian IdentityWorks | $9.99- $29.99 | $99.99- $299.99 |
| ID Watchdog | $14.95- $34.95 | $150- $350 |
| Identity Guard | $7.20- $31.99 | $107- $320 |
| IdentityForce | $11.99- $23.90 | $119.90 – $239 |
| IdentityIQ | $9.99- $29.99 | $101.89- $305.89 |
| IDNotify | $9.99- $35.99 | $119.88- $383.76 |
| IDShield | $14.95- $34.95 | $179.40- $419.40 |
| LifeLock | $9.99- $29.99 for first year, $14.99- $34.99 after first year | $99.48-$299.88 for first year, $149.99- $349.99 after first year |
| PrivacyGuard | $9.99- $24.99 | $119.88- $299.88 |
| Zander Insurance | $6.75- 19.49 | $75- $215 |
Is Identity Theft Protection Worth the Money?
In our opinion, identity theft protection is worth the money in general. However, some services are better than others. Before signing up for anything, we recommend reading our individual identity theft protection reviews. We've tried and tested each service so you don't have to waste your time and money.
About the Best ID Theft Protection Companies
Every shopper has different priorities, but in general, the best ID theft protection has four main types of benefits:
Identity theft prevention: Stay a step ahead of fraudsters! The best identity theft prevention companies detect real-time data breaches in multiple ways. For example, they can monitor payday loan applications, criminal court records, and social media for your name and other personal identifying information (PII).
Identity theft monitoring: The best identity theft protection companies generally monitor credit reports from all three major bureaus, Equifax, Experian, and TransUnion. Scores may come from each individual bureau or as a Vantage 3.0 score reflecting all three bureaus. But while some anti-theft services provide daily credit-score updates, monthly reports are more common.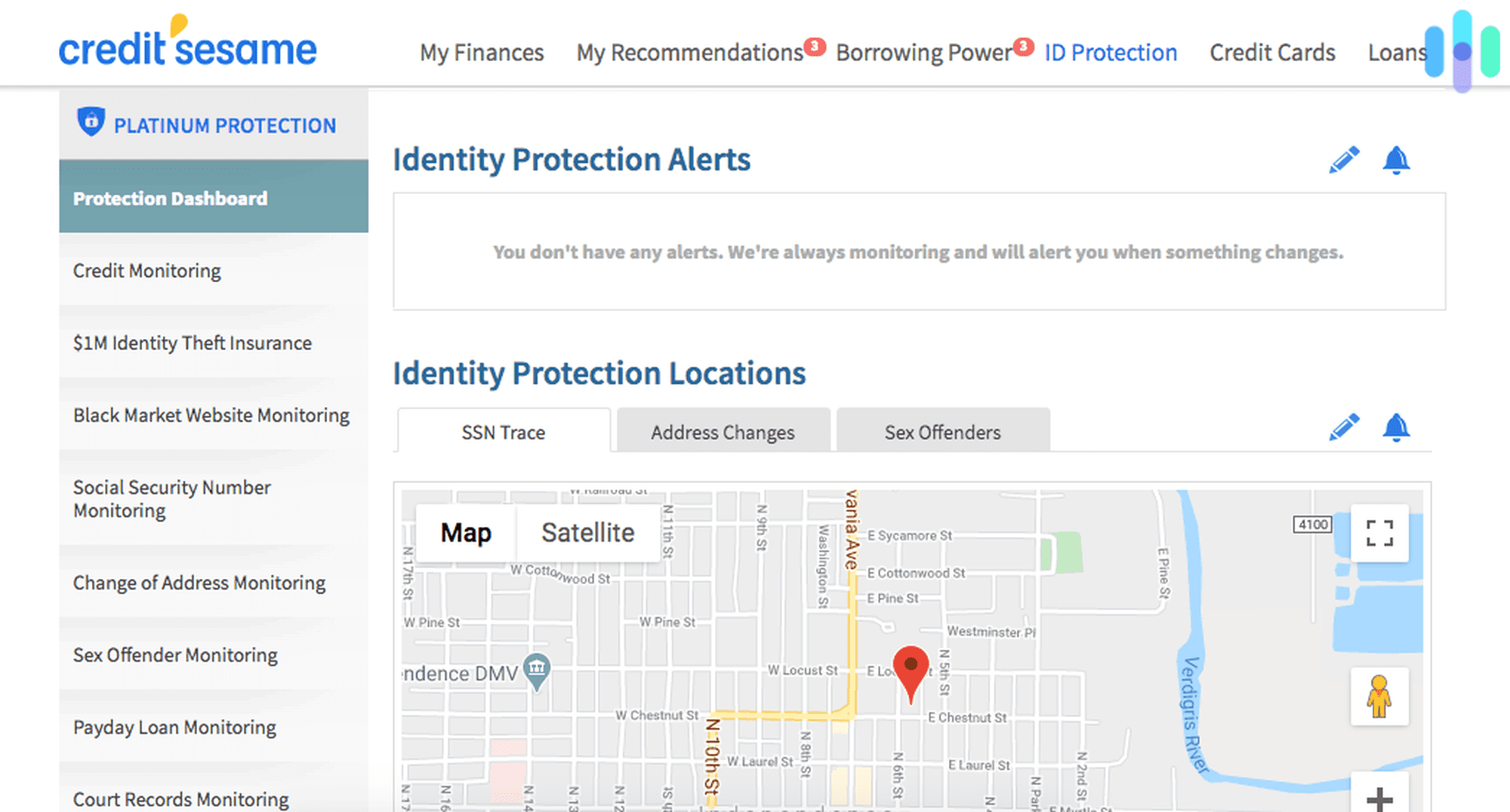 Identity recovery: If your identity is stolen, the best anti-theft companies will assign an expert case manager to help restore your name. A case manager can arrange for lawyers to contact credit reporting agencies, for example, and help get documents notarized.
Identity theft insurance: The best identity theft protection plans include lots of insurance with no deductible. Typically you can recover up to $1 million in theft-related expenses. Lawyers' fees can add up, after all, and what if someone buys a home or airplane in your name?
Some companies below are devoted entirely to identity theft protection. Others are divisions of groups in related industries such as credit reporting, insurance, and law.
Types of Identity Theft
Why do people steal identities? Easy money is one big motivator. But criminals could use your name, financial account information, and Social Security Number for many reasons besides trips to the mall or car dealership…and it doesn't matter if you have poor credit or no credit. Even a baby can have their identity stolen! Here are ten types of identity theft to beware of.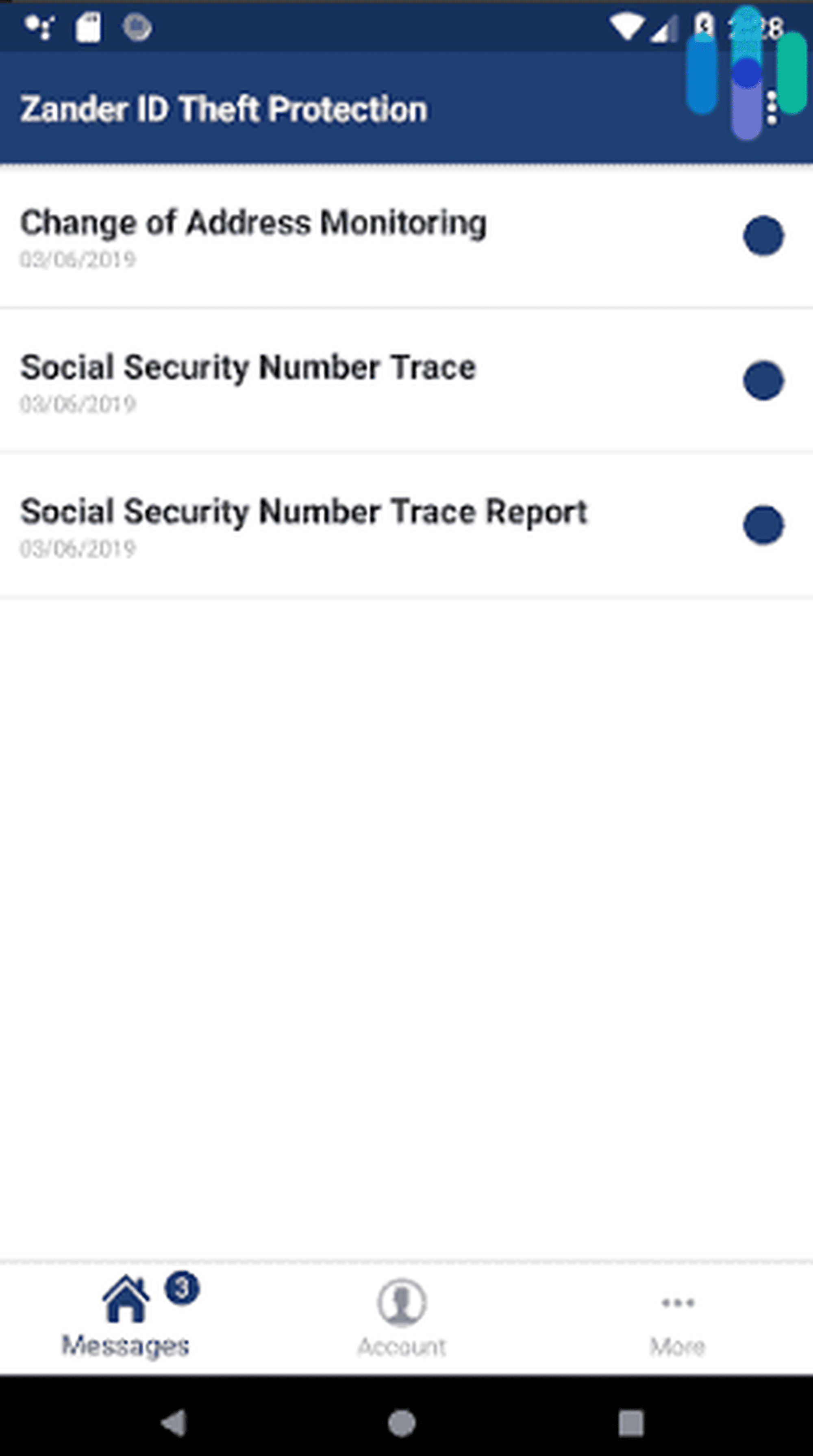 Financial Identity Theft
With financial identity theft, someone takes your name to get goods and services. Maybe they only gas up their Honda, but maybe they use your credit and debit accounts to live the high life. Thieves steal identities to pay for cars, homes, military-grade weapons, and even espionage. This helps explain why the leading ID theft protection companies have such high insurance payouts. Typical insurance covers up to $1 million in expenses.
How do criminals get account numbers and bank cards? The most obvious opportunity is when somebody steals your wallet. A more advanced technique is accessing your mailbox or recycling or trash to obtain a new card or an "additional user" card. Criminals also might trick you into sharing info online through phishing emails, over the phone or in person, or they might find your info on the dark web.
A person set on financial identity theft might own a bank card maker or have a shady friend at a legitimate bank card company. However, sometimes a physical copy of your credit/debit card isn't needed to spend your money. For instance, someone could shop online with your account numbers only, considered "card-not-present fraud."
Identity theft prevention services can help by sending real-time alerts if your accounts are altered. Services like LifeLock let you instantly freeze your accounts, for example. The best identity theft protection companies can recover related expenses as well.
Medical Identity Theft
With medical ID theft, somebody uses your personal data to get healthcare services or medication. An example: one of these Security.org experts was billed for another person's knee surgery, but unwarranted medical bills are one just related problem for victims. More trouble comes if a criminal's medical history becomes combined with your records. This could raise your health insurance rates or might even trigger errors in your personal medical treatment. To stay alert to medical identity theft, read your healthcare statements carefully!
Senior Identity Theft
Compared with middle-aged adults, seniors are more vulnerable to financial identity theft and medical ID theft.4 Criminals specifically target older Americans, knowing that they're statistically less likely to monitor accounts for identity fraud. Also, seniors tend to be more vulnerable to phishing, as they're more likely tricked by fraudulent emails and websites. Learn more about the best identity theft protection for seniors.
Criminal Identity Theft
With criminal ID theft, a person uses another person's credentials when arrested for a crime. If you have a clean record, then using your identity could help them avoid an immediate penalty such as arrest during a traffic stop. Instead of spending the night (or longer) in jail, they'll simply take a ticket.
Of course, the criminal won't actually pay the ticket or appear in court if required. This makes you look like a criminal in police databases. Thus, a simple police pullover for a traffic violation could lead to your incarceration. Criminal ID theft can interfere with multiple areas of your life beyond false imprisonment. After all, people pay for background checks when considering people as renters, employees, investors, and romantic partners.
Identity Cloning
Identity cloning means that someone lives their daily life as another person. It's a type of immigration fraud, as it lets undocumented people get housing and employment, but generally, identity cloning takes other forms. For example, U.S citizens who have poor credit, criminal records, and eviction records are more likely to masquerade as other people.
Identity cloning sometimes involves social media accounts. On Facebook, for example, criminals can rather easily duplicate genuine accounts by using publicly available images, then tricking contacts into sending money for romantic escapades or made-up emergencies.
Child Identity Theft
According to a study done in 2018, more than one million children were victims of identity theft.5 Generally, this involves someone using a child's Social Security Number to commit fraud. Regardless of the child's age, a criminal can stack payday loans and make a quick getaway, get a driver's license, or abuse credit under a child's name.
Obviously, you may have a problem if your toddler receives notices of pre-approved credit status, but this sort of identity theft could go undetected for years. A child might only become aware of the problem when they first interview for a job, get pulled over for speeding, or apply for a credit card. The best identity theft protection plans for kids will send early alerts about signs of fraud.
Tax Identity Theft
Tax identity theft can occur when criminals obtain your name and Social Security Number. Their goal is to get your tax refund. You could become a victim of tax identity theft even if you're unemployed, low-income, or actually owe the government a tax payment. Tax fraudsters can easily submit a phony income in your name, then change your listed address to receive a refund check. The federal government recommends that you request an IRS tax PIN to help safeguard your account against this kind of ID theft, but it's also helpful to get an identity monitoring service that checks for U.S.P.S address change requests and tax returns filed in your name.
Employment Identity Theft
A person who isn't legally eligible for employment might use a false name and Social Security Number to get a job in the United States. A sneaky employer also might trick people into signing falsified documents, especially if the employee doesn't speak English fluently. With employment ID theft, the actual worker gets the benefit of paychecks in exchange for labor. However, at tax time, someone else is stuck with any related payments to the federal, state or local government.
Automobile Lending Fraud
A criminal who wants a car or truck might use a false identity when applying for credit. Auto lending ID fraud is somewhat common because some eager auto dealers are more concerned with making sales than with cross-checking applicants' names, Social Security Numbers, and photo IDs. In addition, fraudsters can falsify employment verification and otherwise defeat auto loan safeguards.
Synthetic Identity Theft
Synthetic identity theft involves a mix of real and fraudulent data. Generally, it combines real Social Security Numbers with made-up names and birthdays. This sort of ID theft may remain hidden for a while, as it won't show in a typical credit report search for the real SSN owner's name. However, unlike the other types of identity theft on this list, synthetic identity theft mainly harms the creditors. That being said, records for synthetic identities could eventually be merged with the victim's real records, which could harm their credit rating, lead to false imprisonment or create other complications.
Examples of Identity Theft
There are a number of famous examples of identity theft, both recently and in the past. The largest identity theft case in the U.S involved 30,000 American and Canadian victims. An employee at a financial software company named Philip Cummings accessed his clients' credentials, including their credit reports, and sold them illegally for years, looting thousands of savings accounts and running up credit cards. In total, Cummings caused his victims millions in losses.6
More recently, a couple from Miami targeted seniors to get their credit card and financial account credentials, which they used to spend $2 million on designer clothes and high-end vacations. After stealing from over 40 people in the U.S, the thieves Patricia Perez-Gonzalez and Alberto Companioni were finally discovered by Immigration and Customs Enforcement and charged with grand larceny and identity theft.7
The Technology Behind Identity Monitoring
Let's get technical. The main features that power most identity monitoring services are encryption and artificial intelligence. Since we give identity monitoring services so much personal information about us, from our Social Security numbers to our home addresses, it's extremely important that they're storing our information safely, which requires encryption. Basically, encryption transforms our data into indecipherable text, only accessible through our account. This ensures that our identity theft protection service isn't increasing our risk of identity theft, defeating the purpose of the service in the first place.
Companies like Identity Guard use artificial intelligence to monitor the web and world for our credentials. With Identity Guard specifically, they use IBM Watson® Artificial Intelligence, which scans these criminal and financial areas 24/7 for the user's PII. Since being on the lookout 24/7 would be expensive and exhausting for companies, using AI-powered robots is a more efficient way to monitor identities. Compare the identity monitoring service Identity Guard to other companies in our comparisons, which include Identity Guard vs. Complete ID, Identity Guard vs. IdentityForce, and IdentityGuard vs. Infoarmor. Or, read more about the Identity Guard app, Identity Guard credit monitoring, the Identity Guard free trial, or Identity Guard for spouses.
Do I Need Identity Theft Protection? How It Helps You
You need identity theft protection to catch identity theft as soon as it happens, mitigating your damages. You also need it for identity theft insurance and restoration, with reimbursements of up to $1 million and 24/7 support if your identity is stolen. Based on the fact that there were over 1.4 million reports of identity theft to the Federal Trade Commission in 2020, this isn't an uncommon problem, so it's much better to be safe than sorry.
Who Needs Identity Theft Protection?
Let's face it: we all have personally-identifying information, so we could all fall victim to identity theft. Literally everyone needs identity theft protection. However, some people need it more urgently than others. Visiting our "What is My Security Score" tool can help you determine how much you need identity theft protection. This tool takes into account your physical and digital security score; remember, identity theft can also happen offline, like through stolen wallets or credit card statements. By understanding what your security score entails, you'll be able to pinpoint key areas that need reinforcement, and thus make your identity a little more secure.
Can I Monitor My Own Identity? Identity Theft Protection Alternatives
Of course, identity theft protection services aren't the only ways to prevent identity theft. Here are some alternatives straight from the Federal Trade Commission:8
Keep all your important documents, like credit cards, Social Security certificates, birth certificates, passports, and Medicare cards in a safe place, using one of the better home security systems to protect them if necessary.
Get your mail out of your mailbox as soon as possible so no one can steal it and glean your credentials.
Shred any papers that have your personal information on them immediately after you're done using them.
Use a long, complicated and unique password for each of your accounts.
Use anti-phishing software to avoid hackers gaining access to your accounts.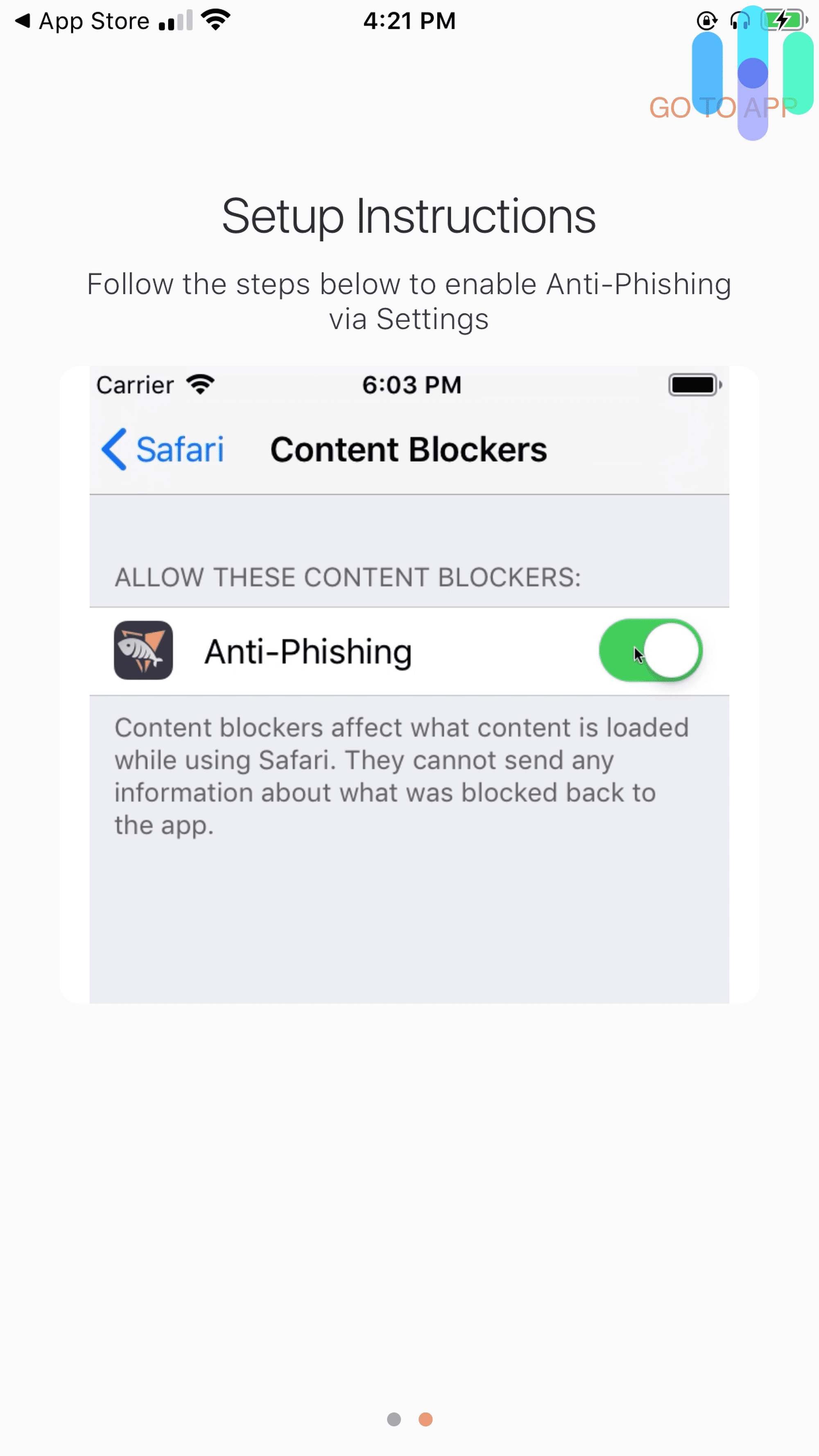 Use a VPN while on public Wi-Fi networks.
Only give your Social Security Number to businesses when it's completely necessary; you may have to figure this out on a case-by-case basis.
Manually check your credit scores and reports from TransUnion, Equifax and Experian, as well as your bank accounts and any other financial or medical accounts you may have.
While nothing can guarantee that your identity won't be stolen, these simple steps will make it less likely.
Our Methodology: How We Picked the Best Identity Theft Protection of 2023
When we test out and research different types of identity theft protection services, we look for a few key factors. Note that for every identity theft service we review, we actually choose a subscription, download the app and fill out our information, using the service for about six months to determine if it's worth the price. While we're trying it out, here's what we look for:
Credit agencies monitored: We want credit monitoring from all three Bureaus, Experian, TransUnion, and Equifax, plus frequent updates of both credit scores and reports.
Financial areas monitored: From credit card, investment and bank accounts to payday loans, we want subscriptions to keep track of our finances, making sure no one has accessed our payment information.
Criminal areas monitored: Whether it's court records, our local sex offender registry, the dark web or any other area we generally want to avoid in life, we look for services with comprehensive coverage for criminal areas.
Identity theft insurance: Services should also include identity theft insurance with a reimbursement maximum of $1 million, which we see most commonly from policies.
Privacy jurisdiction: We don't put too much weight on this, as every service we've reviewed is based in the U.S, a Five Eyes member. However, we do check out the company's privacy jurisdiction for those super concerned about privacy.
Privacy policy: We're nothing if not thorough, which is why we read each company's privacy policy to see which of our information they keep. Given how much of our personally identifiable information we give them, we want to make sure that they're not selling it to marketers to make our ads even more personalized, if that's even possible at this point.
Encryption method: Of course, we want our PII to be encrypted using the highest standards like AES-256.
App: Trying it out on both iOS and Android devices, we like apps that are intuitive to use and free of annoying bugs.
Pricing: We don't want to spend more than $30 a month for our service, and we also appreciate companies that give discounts if you sign up for a year.
Customer support: Finally, we want to ensure that if we have any technical issues, help is right around the corner via live chat, phone, or email (preferably all three).
Identity Theft Protection by Group
Identity theft protection can look different for different groups of people, so we've dived deep into services that'll fit your needs, whatever group you fall into.
U.S Military: Some companies offer special promotions that give service members discounts on their services. Be sure to check for a discount code before you put down your credit card information!
Deceased People: Believe it or not, it's important to monitor the identities of the deceased as well as the alive. Why? Because thieves steal the identities of almost 2.5 million Americans every year.

9

Although the deceased's surviving relatives won't be responsible for the charges, there's no reason to give a criminal free money by leaving your passed family members' credentials right in the open.
Families: Many identity theft protection services have subscriptions designed specifically for families, which usually amounts for up to two adults and ten children. Check out our list of the best identity monitoring services for families.
Seniors: Seniors, in particular, are more vulnerable to certain types of identity theft like medical, estate, tax fraud, military, wire transfer, and familiar fraud. Even if the older person in your life isn't terribly tech-savvy, it's easy to set up and monitor subscriptions for them with identity monitoring software.
Children: Children can fall privy to identity theft just as easily as adults. Again, the one million children in 2017 that had their identities stolen lost a total of $2.6 billion, $540 million of which was out-of-pocket, so we recommend getting an account for the whole family.
Couples: Don't leave out your spouse! While it may not make sense to get an entire family subscription for two people, getting two individual subscriptions could be highly beneficial to protect your identities.
Businesses: When we think of identity theft, we typically think of people, not businesses. However, business identity theft is possible when a thief uses a business' identifying information to get tax benefits.

10

While it's not too common, some companies like Experian have plans that protect businesses instead of people, a service called Business Credit Advantage, to be specific.
No matter which category you fall into, identity theft protection will give you the peace of mind that you'll know as soon as your credentials are used. Now it's just time to decide which service is right for you.
Identity Theft Protection Buying Guide
Google "identity theft protection" and you'll get over 145 million results; gee, that's not overwhelming at all. To make things easier, we put together a guide to get the best identity theft protection service for your needs.
Credit scores and reports: Most identity theft protection services only offer credit monitoring for all three bureaus with their top-tier plans. You can decide if one bureau is enough for you, or if you want a complete picture.
Identity monitoring: Identity monitoring can be really expansive or relatively narrow depending on the service. At a minimum, make sure the service has monitoring for the dark web, your bank, credit card and investment accounts, as well as court records. More comprehensive services include monitoring for U.S.P.S address change requests, sex offender registries, home titles, and more. We recommend making a list of the services you want before comparing plans!
Identity theft insurance: Most identity theft protection services offer identity theft insurance, which can typically give users up to $1 million in reimbursements if their identities are stolen. This is the standard of 99% of identity theft protection companies, so don't settle for anything less.
Identity theft restoration: If your identity is stolen, make sure your service has the support built in to help you restore it. Some companies even offer restoration support 24/7!
Security: If you want the most protection, look for a company that offers an app with two or multi-factor authentication. These days, it's pretty easy to steal other people's usernames and passwords, be it through phishing or stolen devices. But with two or multi-factor authentication, the hacker wouldn't be able to log in, even with the correct username and password. Rather, two-factor authentication will require a passcode sent to the user's device, while multi-factor authentication requires fingerprint or face ID, preventing unauthorized access.
Privacy: Depending on how much you care about your privacy, you might want to look for a company that's based in a non-member country to Five Eyes, Nine Eyes, and 14 Eyes. For example, the majority of the identity theft protection services that we've reviewed are based in the U.S, a Five Eyes member. That means that the company could be forced to hand over our data to the government, which wouldn't be possible in a non-member country. We also recommend you read the company's privacy policy to see which data they collect and share with third parties, along with their encryption methods. Look for companies that store customer data with AES 256-bit encryption, the current industry standard.
Pricing: It's always better to go into any shopping situation with a budget in mind. On average, expect to pay anywhere from $10 to $30 monthly for your identity theft protection service. Many companies also offer yearly plans, which may or may not be discounted.
App: Finally, if you want to check your identity and credit monitoring on the go, check out the company's app's ratings on the Apple or Google Play store, depending on the make of your mobile device. We recommend going with an app that's rated three stars or above to avoid bugs.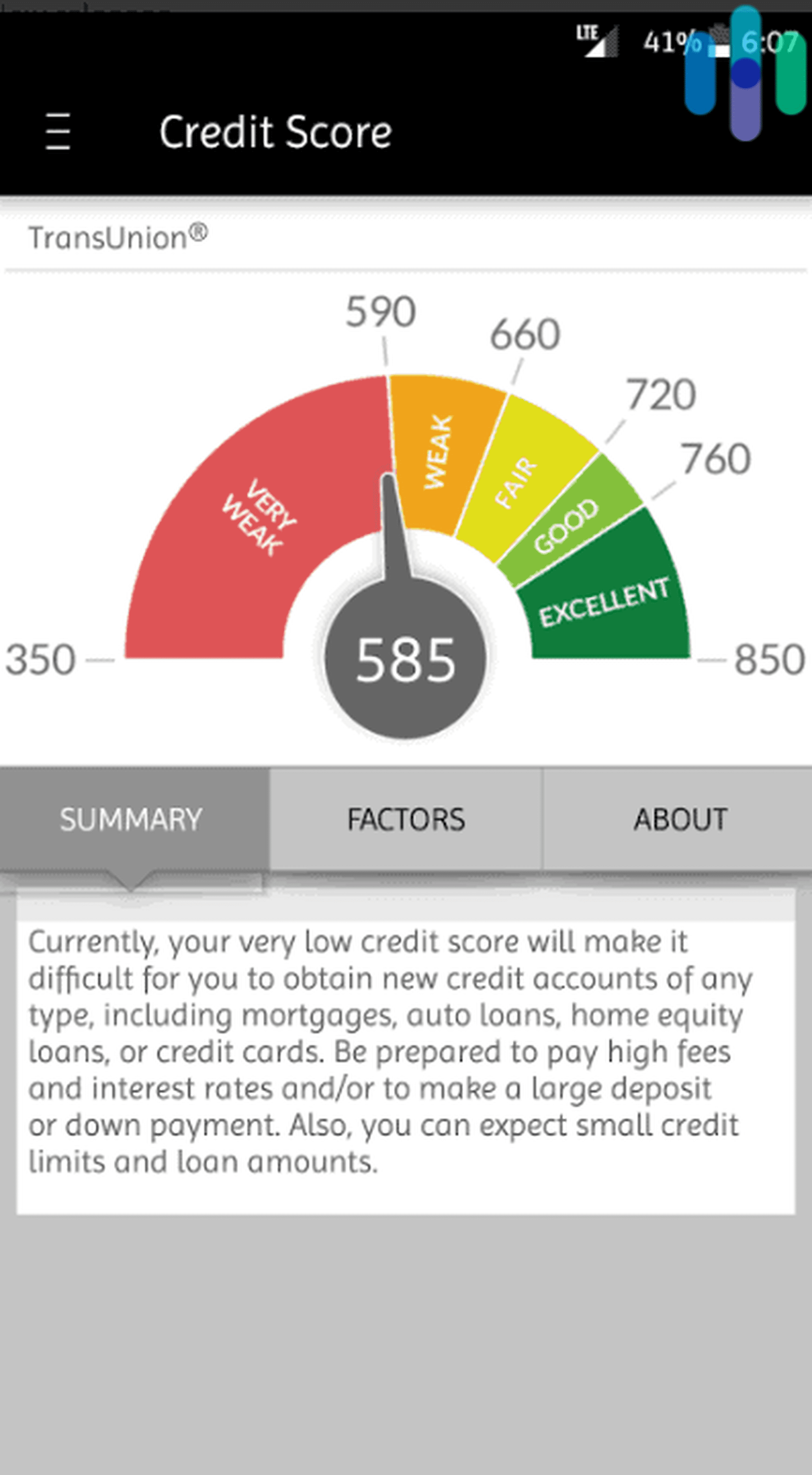 Identity Theft Insurance
Like we said before, most identity theft protection companies offer identity theft insurance with their subscriptions. Typically, this gives users up to $1 million in reimbursement if they are victims of identity theft. The thing is that no one and nothing can completely prevent identity theft. Even the staunchest of digital security experts like us could have our credentials compromised and our identities stolen, which is why identity theft insurance exists in the first place. We love that it's built into most identity theft protection plans!
Identity Restoration and Recovery
Clearly, getting your identity stolen is a headache, with both financial and emotional losses. Fortunately, most companies offer identity restoration support in addition to insurance. While we didn't have our identities stolen during testing, thankfully, it was nice to know that if we did, we'd have 24/7 support, in some cases. These experts would guide us through the entire process of freezing our credit, alerting the proper authorities and filing insurance claims, helping us every step of the way.
More Digital Security Guides
Identity theft isn't the only thing to worry about when it comes to your digital identity. We've put together a few guides that should help you stay secure online.