ProtonVPN Review: Is It Safe?
ProtonVPN serves over eight million people, but how well does it work?
What We Like
No data logging: ProtonVPN has annual transparency reports to back up its no-logs policy.
Torrents: The combination of unlimited bandwidth and special P2P servers makes ProtonVPN great for torrenting.
Watching Netflix: With speeds above 60 Mbps and no IP address blacklisting, I had a great experience on Netflix.
What We Don't Like
Customer support: We wish ProtonVPN had more ways to contact support than just email support tickets.
Price: If you're looking for a budget VPN, ProtonVPN is not it. ProtonVPN's pricing, which starts at less than $4 per month, is a little higher compared to the competition.
Bottom Line
Whether we were watching Netflix or torrenting movies, we knew that ProtonVPN encrypted all our web traffic. It even replaced our IP address, making us much less susceptible to hacking when using public Wi-Fi networks.
In times when online privacy has become more crucial than ever, finding a reliable and secure VPN is critical. Enter ProtonVPN, a cutting-edge solution that not only originates from Switzerland, a nation known for being privacy-friendly, but is also developed by Proton, a company dedicated to safeguarding users' privacy.
In this review, we're giving you a tour of ProtonVPN. We delve into the VPN's features and performance, as well as our overall experience using the VPN. Does it live up to its reputation as a defender of online anonymity?
ProtonVPN Privacy Features
| | |
| --- | --- |
| Network traffic encryption | AES-256 |
| WebRTC leak test | Passed |
| DNS leak test | Passed |
| Kill switch | Yes |
| Five Eyes, Nine Eyes, 14 Eyes | Non-member |
Editor's Rating
The company's headquarters are in Geneva, Switzerland, which means it isn't under the jurisdiction of any international surveillance alliances.
Strict logging policies and annual transparency reports ensure that customer data is untraceable and secure.
A free version is available, in addition to subscription options starting at $3.29 a month.
ProtonVPN vs. Our Top Picks
ProtonVPN and the highest-rated VPN in our book, NordVPN, actually share a lot in common — something we highlight in our NordVPN vs ProtonVPN comparison. Both offer more than just a VPN, for example, as they also have other security-focused products like password managers and secure emails. That said, NordVPN beats ProtonVPN in terms of customer service. And it's not just NordVPN, as our other top-picks also offer better user service than ProtonVPN.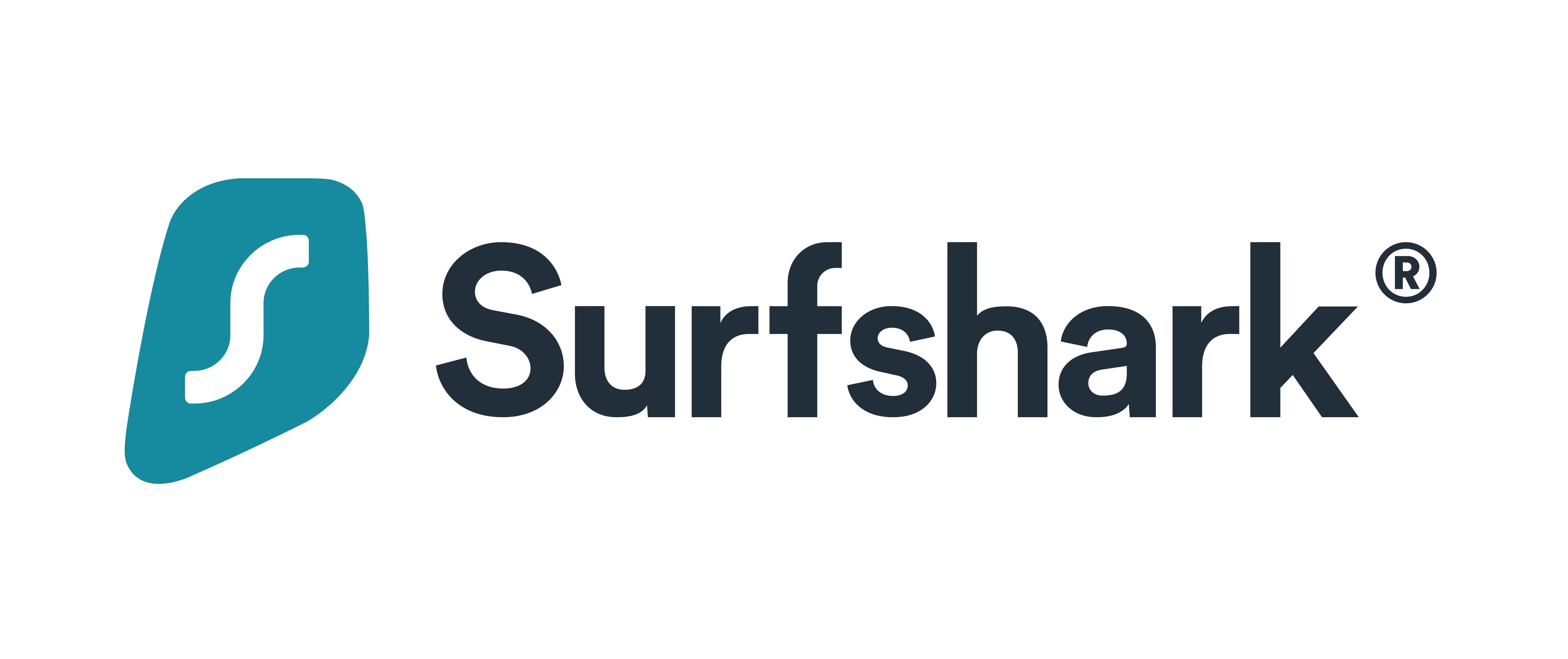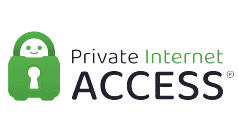 About ProtonVPN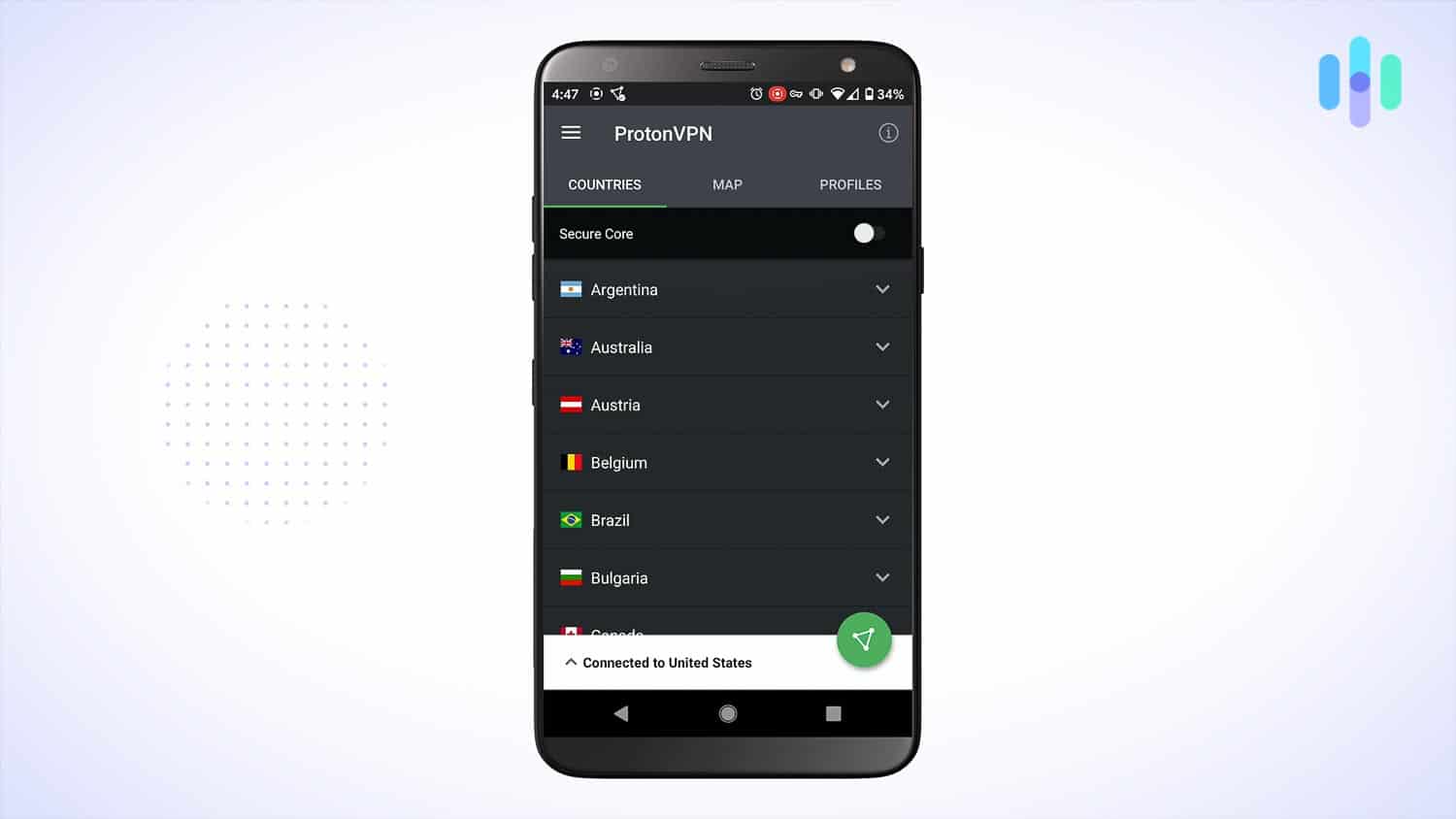 How many VPN origin stories involve international nuclear physics research organizations? Well, we would guess only one.
Proton Technologies AG, the parent company of ProtonVPN, came about after its founding members met at CERN. They created ProtonVPN "to better protect the activists and journalists" around the world. That's a cause we can get behind, as journalism is an increasingly dangerous profession.
Since its founding, ProtonVPN has grown to have more than 2,500 servers in 67 countries. Typically, when it comes to VPNs, the more servers, the better, as your proximity to a server influences your internet speed. But it's not just about quantity with ProtonVPN. Its servers have over 1 Gbps capacity, which means they are fast. And on top of that, 95 of its servers are Secure Core servers, which means they only route traffic through privacy-friendly countries.
Speaking of privacy-friendly countries, Switzerland, the location of ProtonVPN's headquarters, has strong personal privacy laws. For instance, Swiss law doesn't require VPNs to keep user data logs,1 which makes the country great for VPNs with no data-logging policies. Switzerland also doesn't belong to any international surveillance alliance like the Five Eyes, Nine Eyes, and 14 Eyes alliances.
However, it does cooperate with Five Eyes' partner countries regarding law enforcement requests. So how does ProtonVPN handle court-approved data requests?
On its website, ProtonVPN maintains a transparency report which discloses every time that third parties request user information. Its most recent transparency report shows that only one IP information request came in in 2019.2 And even when the court mandated that ProtonVPN hand over user data, the company had no data to hand over since it doesn't log customer IP addresses. If there is any VPN out there you can trust with your data, it seems to be ProtonVPN.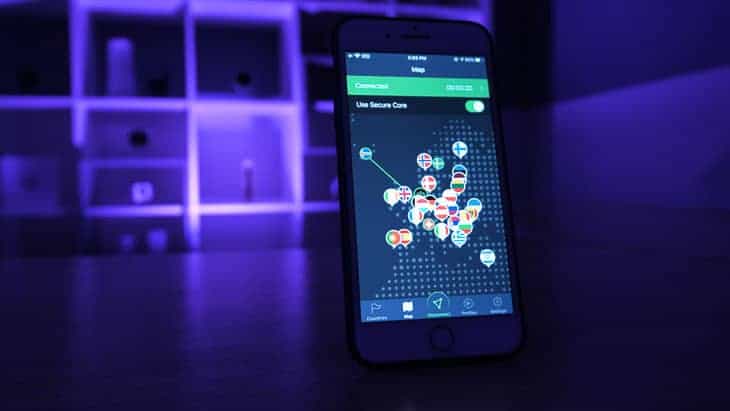 ProtonVPN Features
| | |
| --- | --- |
| Data Logging | No |
| Kill Switch | Yes |
| Split Tunneling | Yes |
| Netflix | Yes |
| Torrenting | Yes |
| IP Addresses | Shared IP address with other users |
Will ProtonVPN Log My Data?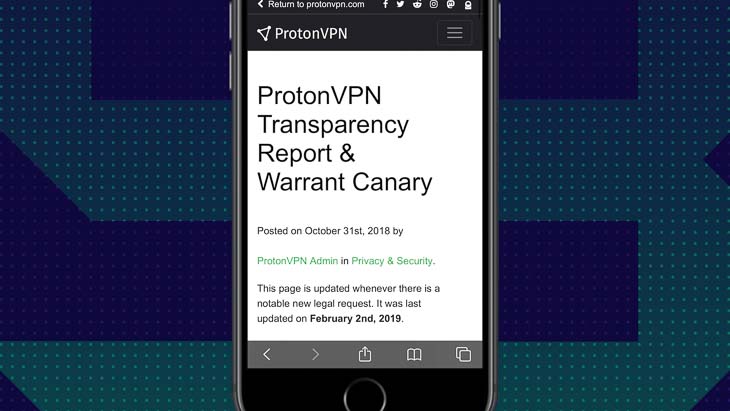 This question never has a simple yes or no answer for any VPN. The real world is never black and white. Frustrating, isn't it? The truth is that every VPN logs at least some data that it needs to run its operations.
Despite that, ProtonVPN is about as good as it comes from a privacy perspective. As we noted in our ProtonVPN privacy report, the VPN doesn't log users' VPN connection data, so even if the Swiss government requests it, the company has nothing to hand over.
But how do we know they really don't log any browsing data? Most honest VPN companies submit their privacy and security infrastructures to external audits. These audits are performed by third-party firms that are not affiliated with the VPN company, and they provide objective insight as to whether a VPN strictly follows its privacy protocols or not.
ProtonVPN was audited as recently as April 2022, performed by Securitum. The firm didn't find any significant security issues, which confirms that ProtonVPN's privacy policy and practices are watertight.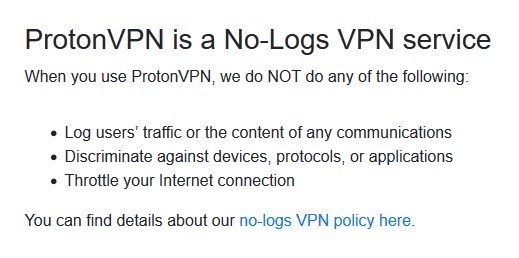 As you can see above, ProtonVPN holds true to its claim and doesn't log your session data. The only session data it records is the last time you tried to log in in order to prevent brute force attacks against your password. ProtonVPN does, however, record the following personal data:
Email address
Support requests or bug reports
Payment information
ProtonVPN promises to delete all this data when you delete your account, but until then, the company stores all personal data in its encrypted local servers.
Does ProtonVPN Have A Kill Switch?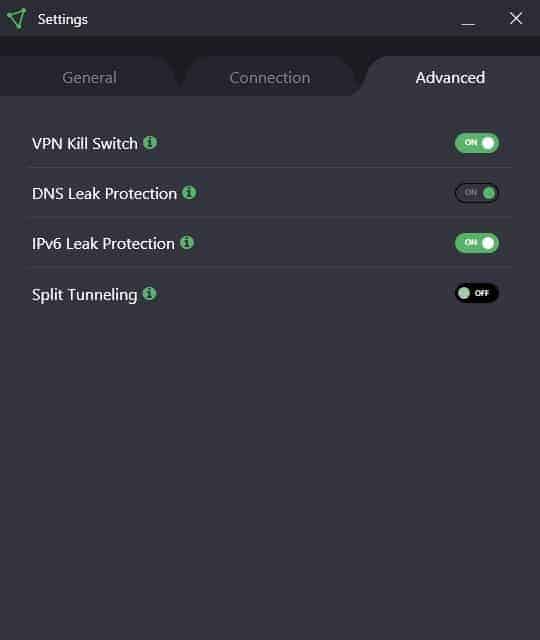 Don't worry, turning on the kill switch isn't going to harm anyone. Actually, using a kill switch, or network lock feature, will protect you during those moments when you lose connection to the VPN by shutting down all of your web traffic. Think of it as a digital Plan B.
Let's say you're using a VPN to torrent a huge file that will take hours to download completely. Without a kill switch, if the VPN disconnects even for a moment, your internet service provider would see what you are doing and it could get you in trouble. Luckily, ProtonVPN has you covered with kill switches on Mac, Windows, Android, iOS, and Linux devices.
Does ProtonVPN Offer Split Tunneling?

VPNs work by creating an encrypted tunnel to send all your web data through. With split tunneling, VPNs create two tunnels: one goes to your ISP directly as if you weren't using a VPN, and the second routes your traffic through the encrypted VPN tunnel.
For example, this feature would let you watch Netflix in your home country and surf the web with your VPN at the same time. For some users, split tunneling is a must-have feature and for others, it's a nice-to-have. With ProtonVPN, split tunneling is available on Windows and Android.
More VPN Reviews: Need more than what ProtonVPN offers? Be sure to check out our reviews for other VPN providers such as SurfShark, Norton, and ExpressVPN.
Can I Use Netflix with ProtonVPN?
As we'll discuss further down, ProtonVPN has different subscription types: Free, Basic, and Plus. If you choose Plus, you will be able to watch Netflix with your VPN. Free and Basic don't offer access to Plus servers and your internet speed will not be fast enough to allow for streaming services like Netflix. However, you can use either the Free or Basic subscription to access other types of restricted content by changing your IP address and in effect, changing your location.
When it comes to torrents, you will be able to download P2P files with either a Basic or Plus subscription. However, faster speeds on Plus servers will give you a better experience, likely, if you plan to torrent often.
ProtonVPN Encryption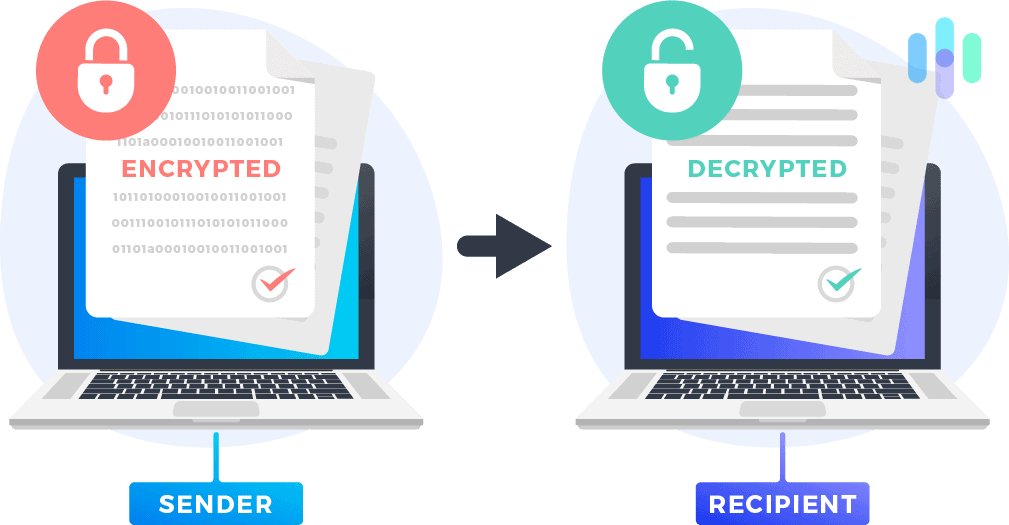 ProtonVPN encrypts all network traffic with AES-256, then uses 4096-bit RSA for key exchange and HMAC with SHA384 for message authentication. All of your encrypted VPN traffic has perfect forward secrecy, meaning that even if someone discovers encryption keys, the keys will only be useful for one session and not all sessions thereafter. Read on as we explain what each encryption standard means.
With a strict no data logging policy, we felt comfortable letting ProtonVPN encrypt our web traffic. Get started now.
AES-256
Advanced Encryption Standard (AES) is an encryption algorithm that encrypts data with 128-, 192-, or 256-bit key lengths. AES-256 (AES with a 256-bit key) is ubiquitous in the encryption field because it's fast, secure, and doesn't use much computing power. The United States uses AES-256 to encrypt top-secret information, which is why some advertise it as "military-grade encryption".
4096-bit RSA
RSA (Rivest–Shamir–Adleman) is another encryption algorithm that transmits data securely. This algorithm is slower than AES, which is why usually, VPNs use it to transmit keys, rather than all the data. First, VPNs encrypt traffic using AES, then send keys that unlock the encryption to their servers using RSA. Security professionals consider 2048-bit RSA keys secure, so ProtonVPN is really going the extra mile with 4096-bit RSA.
HMAC with SHA384

HMAC, or Hash-based Message Authentication Code, is a way to check the integrity and authenticity of messages. In ProtonVPN's case, it creates shared secret keys using SHA384 (384-bit Secure Hash Algorithm) cryptographic hash functions.
ProtonVPN Protocols
Internet connection protocols determine how VPNs dispatch data packets across networks. The degree of security a VPN has depends on the protocol it uses. Some VPNs use outdated, insecure protocols for faster speeds and lower maintenance costs, which is not a good thing, obviously.
This is not the case with ProtonVPN, which built its Mac and Android VPNs around OpenVPN and its Windows and iOS VPNs around IKEv2/IPSec. The information security community considers both of those protocols to be highly secure.
OpenVPN
OpenVPN is an open-source VPN protocol that VPNs use to make secure tunnels for your web traffic. Many consider OpenVPN as the gold standard when it comes to VPN protocols, and rightly so, because it offers a good balance of speed and security. It offers up to 256-bit encryption using the Open SSL library and many other security features that VPN providers can configure with protocols such as PPTP, L2TP, IKEv2/IPSec, SSTP, and more.
IKEv2
Internet Key Exchange version 2 is a VPN protocol that re-establishes your connection with your VPN automatically after disconnection from the internet. This comes in handy when you would like to switch between Wi-Fi and mobile hotspots, which happens all the time when you're on a mobile phone.
WireGuard
WireGuard is a relatively new, open-source VPN protocol. Although it's new, it uses proven cryptographic standards, like ChaCha20, BLAKE2, and Poly1305. Privacy and security-wise, it's not better than either OpenVPN or IKEv2. However, WireGuard boasts lightweight coding, which means it won't eat up as much computing resources as heavyweight protocols like OpenVPN. As a result, ProtonVPN claims that it can establish VPN connections in less than a second, even on mobile devices. It could also save your device's battery life if you're using ProtonVPN for extended periods.
Video Review
Based in Geneva, Switzerland, ProtonVPN offers a total of 1,720 servers across 63 countries. Watch our Chief Editor, Gabe Turner, test it out for himself.
Testing ProtonVPN
Now that we know that ProtonVPN is secure, let's see if it's fast enough to keep up with the competition. To perform well, a VPN needs to be lightning-fast and must not leak your IP address, no matter what. Let's see how well the ProtonVPN performs across its platforms.
Speed Test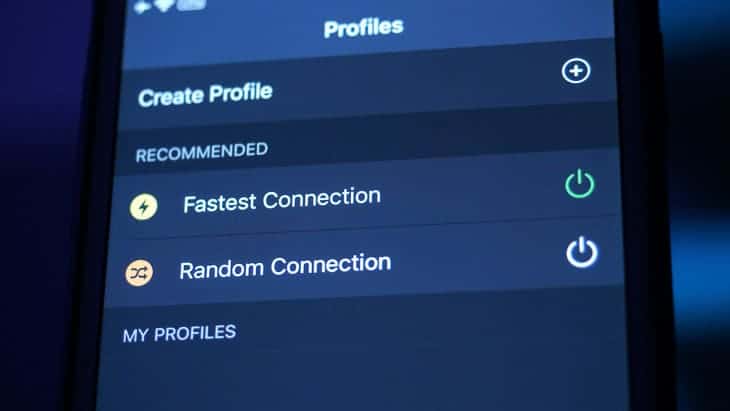 With ProtonVPN, the connection speed you get will depend on which subscription plan you signed up for. Basic will be faster than Free and Plus will be faster than Basic. For our tests, we used ProtonVPN Plus exclusively.
Whichever VPN you choose, you'll have to accept the fact that your internet speed will slow down. The extra protection from VPNs comes at a price. Please note that many factors determine internet speeds— time of day, location, internet service provider, VPN server distance, and, of course, the VPN service provider.
We tested ProtonVPN on a Macbook Pro running macOS Mojave and our ThinkPad T430 running Windows 10. We used the Quick Connect option in the app to connect to the optimal servers in our area.
Download Speed Tests
Mac
Without VPN
463.85 mbps
With VPN
61.47 mbps
Windows
Without VPN
157.52 mbps
With VPN
91.41 mbps
First, we measured the difference in download speed in megabits per second (Mbps). On Windows, ProtonVPN was pretty fast.
Download speeds decreased by 42 percent but remained above 90 Mbps. On our Mac, we started out with a higher initial internet speed, so the drop was more significant. Our download speed decreased by 87 percent.
Now, that sounds really bad, but our Mac internet speed still remained above 60 Mbps, which is still fast enough for streaming. Overall, ProtonVPN worked better on Windows in this category.
Upload Speed Tests
Mac
Without VPN
28.66 mbps
With VPN
25.6 mbps
Windows
Without VPN
28.95 mbps
With VPN
27.88 mbps
Next, we tested the difference in upload speeds with and without the VPN. ProtonVPN barely slowed down our upload speed on Windows, only decreasing upload speed by four percent. On Mac, the upload decreased a little more at 10 percent, not bad overall.
Ping Speed Tests
Mac
Without VPN
10 ms
With VPN
11 ms
Windows
Without VPN
10 ms
With VPN
12 ms
Finally, we tested the ping, or latency in milliseconds. For this category, ProtonVPN worked spectacularly. The latency increased by only one millisecond on our Mac and only two milliseconds on our Windows computer. This is very impressive and could mean ProtonVPN would be great for gaming.
Overall, we're impressed with how fast ProtonVPN was on our computers. We thought maybe using such secure VPN protocols would slow our internet down to a crawl, but that was not the case. Sure, some VPNs are a little faster, but if these are the speeds ProtonVPN Plus provides consistently, then we would not have any complaints about the level of security it provides.
DNS Leak Test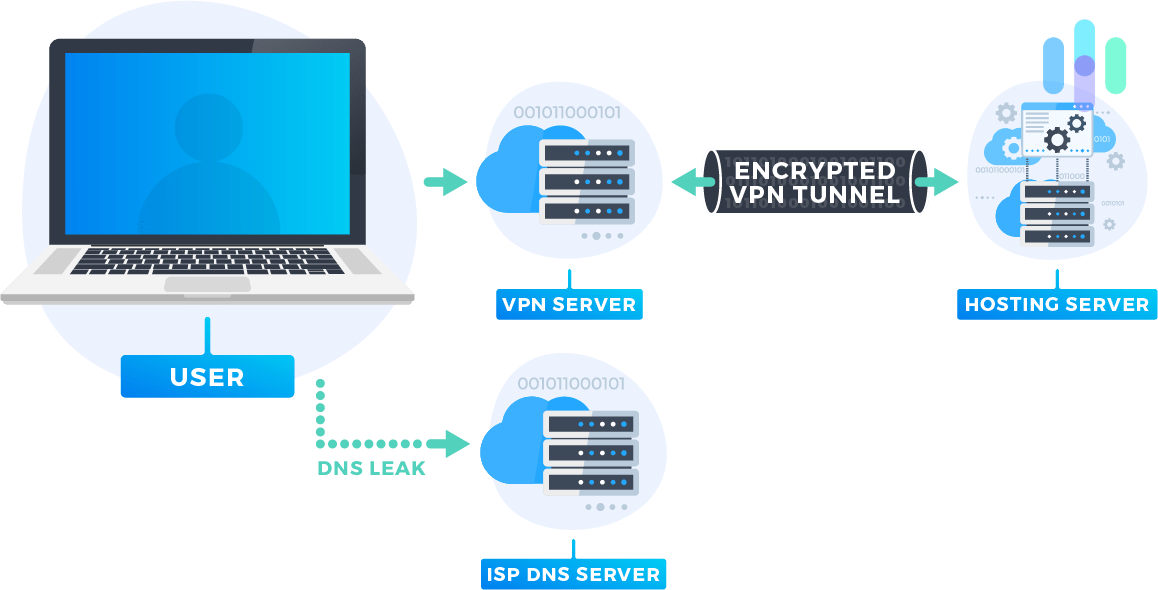 DNS leak tests are important to do because a device might send DNS (Domain Name System) server traffic outside of the VPN's tunnel, thereby giving your private IP address away. Fortunately, ProtonVPN offers DNS leak protection. By default in the ProtonVPN app, the "DNS Leak Protection" option is on, and for safety reasons, you can't turn it off.
As you can see above, the public IP address ProtonVPN detected from our connection was in Italy. Since that's not our real IP address, and we were nowhere near Italy at that time, our little test proved our VPN worked.

WebRTC Leak Test
Are you going to use your VPN with web browsers like Chrome, Firefox, Microsoft Edge, or Opera? If so, you need to know about WebRTC leaks. WebRTC, otherwise known as Web Real-Time Communication, is a collection of standardized technologies that allows web browsers to communicate directly with each other rather than going through intermediate servers. WebRTC makes for faster speeds for video chat, live streaming, and file transfers.
All good, so far, but here's the bad news: Any two devices that communicate with WebRTC need to know each others' public IP addresses. So theoretically, a website or third party could use WebRTC to detect your real, public IP address.
That's no good. What's the point of an encrypted VPN tunnel if your browser will give away your private IP address, anyway? We tested ProtonVPN and luckily, ProtonVPN didn't allow WebRTC leaks.
ProtonVPN Subscriptions
| Features | Free | VPN Plus | Proton Unlimited |
| --- | --- | --- | --- |
| Number of server locations | 3 | 67 | 67 |
| Server access | Free servers only | All servers | All servers |
| Total number of servers | 100+ | 2,500+ | 2,500+ |
| Access to P2P servers | No | Yes | Yes |
| Access to Secure Core servers | No | Yes | Yes |
| Tor servers | No | Yes | Yes |
| Streaming | No | Yes | Yes |
| Number of devices | 1 | 10 | 10 |
| Access to Proton Mail, Calendar, and Drive | Free features only | Free features only | Premium features |
| Speed priority | Medium speed | Highest speed (up to 10 Gbps) | Highest speed (up to 10 Gbps) |
Since ProtonVPN's mission is to give everyone access to secure and private internet browsing, its VPN should be affordable enough to meet that goal. ProtonVPN offers three different subscription types: Free, Plus, and Unlimited.
ProtonVPN Free offers a bare-bones VPN experience and is, obviously, free. One level up from Free and you have the VPN Plus plan, which gives you full access to the VPN. Lastly, the Proton Unlimited plan bundles together Proton's digital security products — Proton Mail, Proton Calendar, Proton Drive, and Proton VPN — into one easy subscription.
The VPN Plus and Proton Unlimited plans offer VPN protection for up to 10 devices, as well as access to the entire Proton server network. On the other hand, the free version covers only one device at a time and gives you access to only a bunch of servers in three countries. That said, the free version has no ads and it offers unlimited bandwidth, so it's almost as good as a premium VPN.
In terms of pricing, you can get the VPN Plus and Proton Unlimited plans in monthly, one-year, and two-year subscriptions. Here's how much they cost.
| Subscription Options | VPN Plus | Proton Unlimited |
| --- | --- | --- |
| Monthly plan | $9.99 | $11.99 |
| One year plan cost | $71.88 | $119.88 |
| The monthly cost of one-year plan | $5.99 | $9.99 |
| Two-year plan cost | $119.76 | $191.76 |
| The monthly cost of two-year plan | $4.99 | $7.99 |
With either the VPN Plus or the Proton Unlimited plan, you get the option to pay monthly, yearly, or every two years. Moreover, the longer you commit, the more you save. The yearly plans carry at least a 17-percent discount compared to the monthly plan, while the two-year plans include at least a 33-percent savings. Keep in mind that ProtonVPN offers a 30-day money-back guarantee, so if the VPN itself starts to let you down, you can get a refund for the prorated number of days remaining.
Overall, we really like that ProtonVPN offers a free option. We wouldn't touch most free VPNs (except the best free VPNs, of course) with a ten-foot pole, so it's nice having a free option from a trustworthy company that isn't out to profit from our personal data. We would recommend ProtonVPN Free to everyone.
ProtonVPN Customer Support
Unless you're incredibly lucky, pretty tech-savvy, or both, you'll probably have to contact customer support at some point, no matter which VPN you end up choosing. So let's see what kind of customer support ProtonVPN has.
The only way to contact ProtonVPN for customer support is through an online ticket system. Honestly, we would have liked to see more options for contacting support, such as live chat or telephone. Communicating back and forth through email is about as slow as it gets.
If you're in a hurry, though, ProtonVPN's extensive knowledge base might be able to help. It contains answers to questions that customers ask frequently regarding accounts, setting up VPN, billing, troubleshooting, and more. Again, we would have liked it better if ProtonVPN had phone or live chat support, but its lack of those customer support features isn't a deal-breaker.
The ProtonVPN App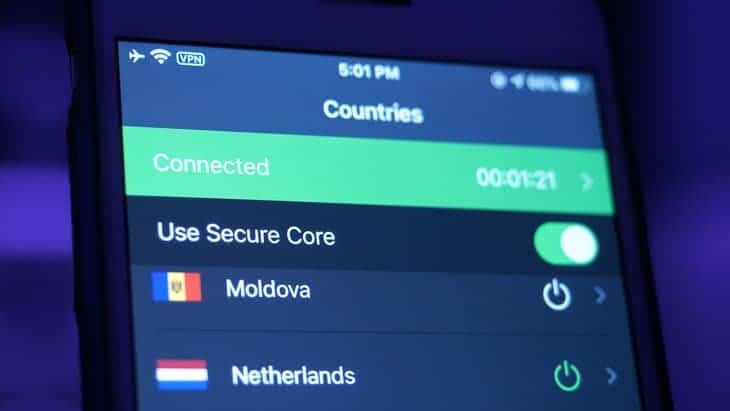 The ProtonVPN app is available on Windows, Mac, iOS, Android, and Linux. Inside ProtonVPN's apps, you will find a quick-connect button to turn on the VPN service. ProtonVPN has a great 4.2 rating from the Google Play store, and a 3.9 rating from the Apple App Store, quite high for a VPN.
ProtonVPN Vs. NordVPN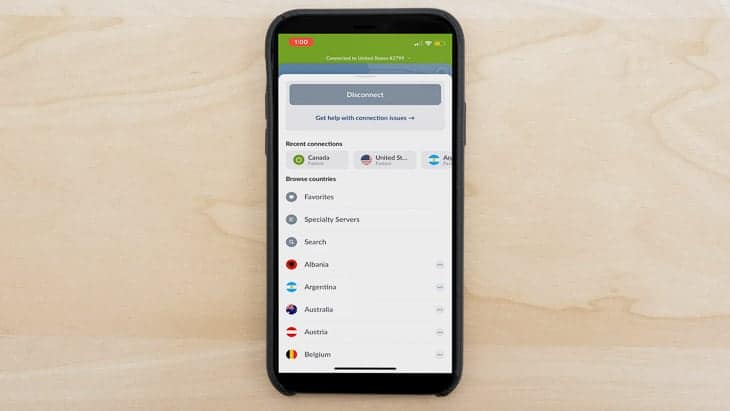 NordVPN is another popular VPN, so let's see how it compares with ProtonVPN. While ProtonVPN has over 1,700 servers in 63 countries, NordVPN has a staggering 5,000 plus servers in more than 60 countries. Neither ProtonVPN nor NordVPN is under jurisdictions of Five Eyes, Nine Eyes, and 14 Eyes member countries, as they have headquarters in Switzerland and Panama, respectively.
| Features | ProtonVPN | NordVPN |
| --- | --- | --- |
| Logs personal data? | No | No |
| Kill switch | Yes | Yes |
| Split tunneling | Yes | Yes |
| Netflix | Yes | Yes |
| Torrenting | Yes | Yes |
| IP addresses | Shared IP addresses with other users | Shared with other users, rotated regularly |
The two are actually very similar. Like Proton, Nord Security offers more than just a VPN. It has a password manager and secure cloud drive, for example. Those tools can be bundled with NordVPN, too, for as low as $5.99 per month.
In terms of just the VPN, we give NordVPN the higher rating. It's more innovative, it offers better security features, and the user-experience is much more streamlined. NordVPN's pricing is also more budget-friendly long-term. Two years of NordVPN costs $83.76 or about $3.49 per month. ProtonVPN's pricing for the same length of term is $119.76. That's an over $30 difference.
You can read more by seeing our full NordVPN review.
Find out if ProtonVPN can protect your home like other VPNs
ProtonVPN is a great choice, but there may be better options out there. See how ProtonVPN compares to our favorite VPNs.
Recap of ProtonVPN
In summary, we would definitely recommend ProtonVPN. It's hard to find a free VPN that doesn't compromise your privacy and gives you unlimited bandwidth, but ProtonVPN's Free version hits the spot. Plus, we like its privacy policy and how transparent the company is. But is ProtonVPN the right VPN for you?
If you have more questions about ProtonVPN, keep reading.
ProtonVPN FAQs
We answered the questions we get the most about ProtonVPN below.