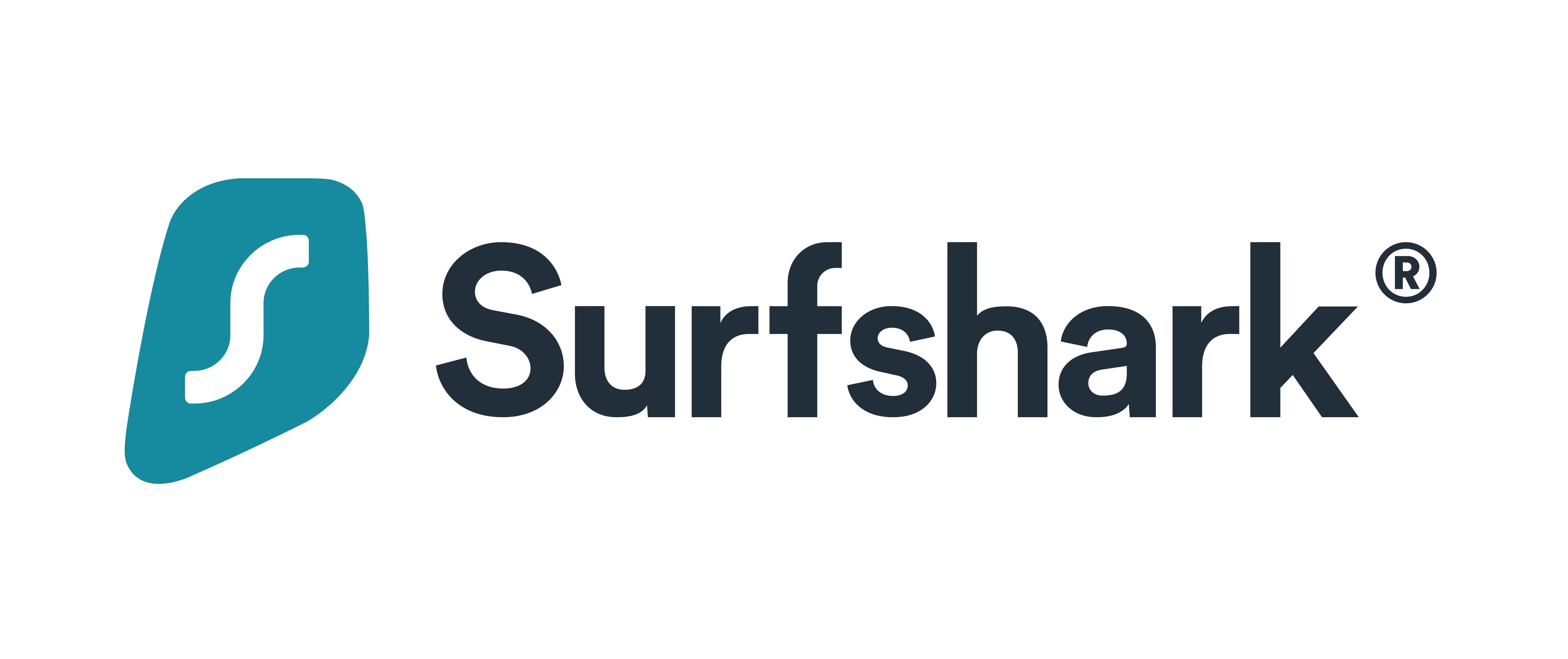 How Much Does Surfshark Cost?
Surfshark is one of our top choices for VPNs, and its pricing can't be beat.
No-logs VPN company based in the Virgin Islands
Allows unlimited connections, double VPN, and split tunneling
Choice of OpenVPN, IKEv2, L2P2, Shadowsocks & more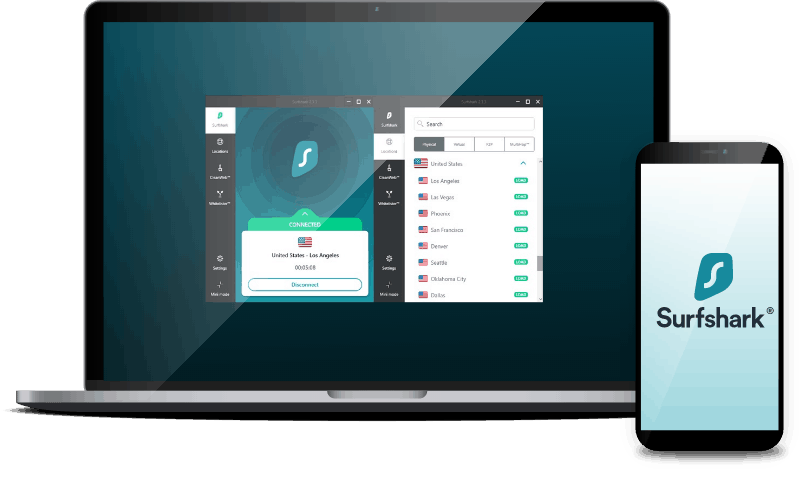 All of our content is written by humans, not robots.
Learn More
By

&

Last Updated
May 15, 2023
Recent Update: 1 month ago
Surfshark has brought the Webcam Protection feature, originally found in its macOS app, to Windows. Exclusively available to Surfshark One and Surfshark Antivirus users, the Webcam Protection feature lets users decide which apps are allowed to have access to their webcams and blocks any attempt by other apps.
You can't throw money at all your problems and expect them to go away, but if your main problem is a lack of online privacy, there may be a solution that money can buy. The best part? It won't cost you much.
We're talking about VPNs. While there are a lot of free VPNs, we strongly recommend getting a premium VPN for catch-free online privacy protection. And when it comes to premium VPNs, one brand we know that offers elite protection at a low price is Surfshark.
Surfshark is a well-rounded VPN that is fast and secure and has innovative features and a wide-reaching server network. Those are things most people want in a VPN, and you can get all those for as low as just over $2 per month. Well, you'd have to buy a two-year subscription to get that price, but the bottom line is, VPNs don't need to be expensive.
On this page, we'll be talking about everything you need to know about Surfshark's pricing, including, how to get the best prices, whether you have a money-back guarantee to fall back on, and whether or not it's worth it.

Surfshark VPN Subscription Options
Surfshark's simple and straightforward subscription model makes it easy to choose the right plan for your budget and start protecting your privacy right away.
There are three options available, but whichever you go with, you'll end up with the same features. The plans differ only in price and subscription length; basically, the longer the subscription, the lower the average monthly cost, so you'll be able to save with a long-term plan compared to a monthly plan.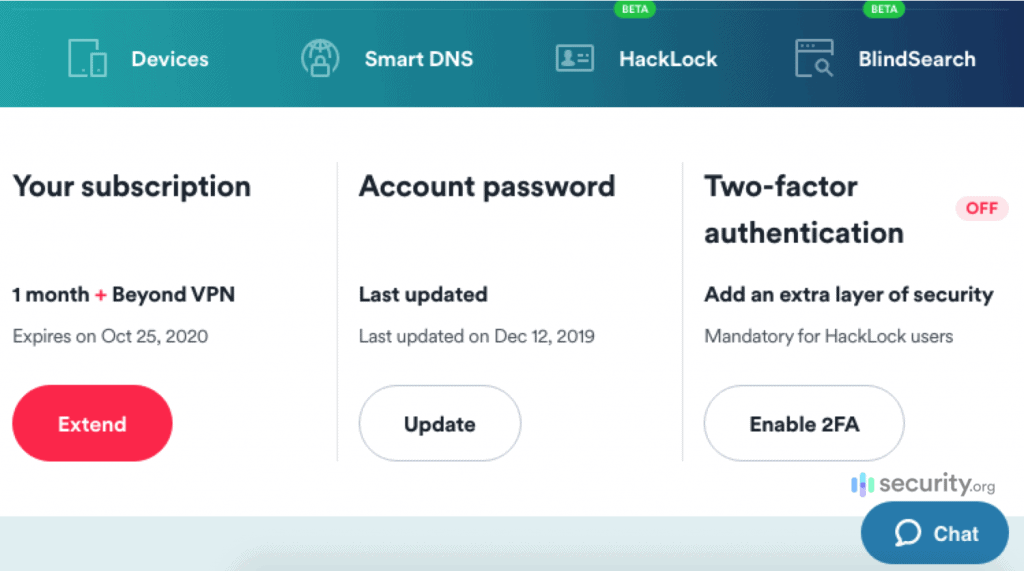 | Months in contract | Monthly cost | Total amount billed | Total price for one year after the first billing |
| --- | --- | --- | --- |
| 1 | $12.95 | $12.95 | $155.40 |
| 12 | $3.99 | $47.88 | $59.76 |
| 24 | $2.49 | $59.76 | $59.76 |
You get the lowest rate with the 24-month subscription. You'll pay $59.76 upfront, and that gets you access to Surfshark for 24 months. On average, that's $2.49 per month.
Keep an eye out, though, for the renewal rate. After the initial 24 months is up, your subscription will renew automatically every year, and the renewal price is $59.76. That raises the monthly average price to about $5 per month; still not bad, but that's almost double the original rate.
Compared to some of the other top VPNs, Surfshark is affordable. Take ExpressVPN's pricing, for instance. The best price for a subscription is $8.32 per month for the one-year plan. The cost of a Surfshark plan for the same time period is $3.99, less than half of what ExpressVPN charges.
Another advantage of Surfshark? You can connect unlimited devices simultaneously. With ExpressVPN, you can only connect five at a time, so if you're part of a household with more than five devices, you might need to purchase more than one subscription. With Surfshark, one subscription is all you'll need.
KEEP IN MIND: Connecting to public Wi-Fi or mobile hotspot is always unsafe without a VPN; your online data could leak through your devices to the internet. Fortunately, you can use Surfshark on any number of devices. Just download the Surfshark app and it's ready to protect your privacy anytime.
Surfshark's Best Features
More than just being affordable, Surfshark provides tremendous value for its price because of its features. You can read about Surfshark's features in detail in our in-depth Surfshark review, but here's a sampler platter of what you'll get with a Surfshark subscription.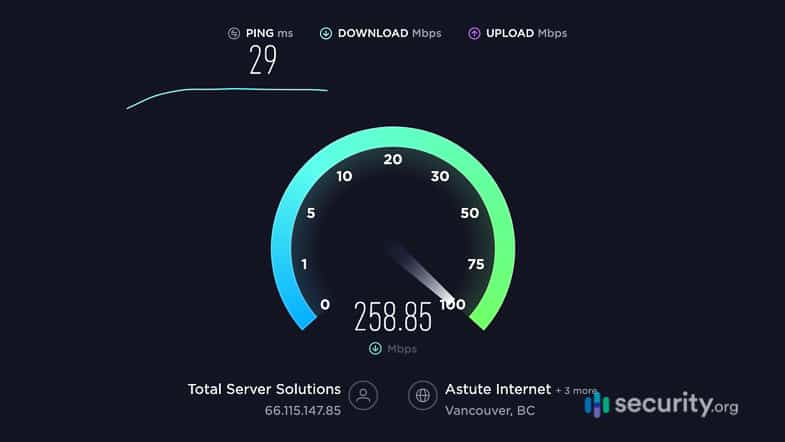 Logging policy: Surfshark doesn't log browsing activity and IP addresses. Period. If you use Surfshark, what you do online is between only you and your device. Nothing ever gets recorded, and that's not just a promise, as the "no-logs" policy was recently confirmed by Deloitte, a third-party auditing firm that audited Surfshark.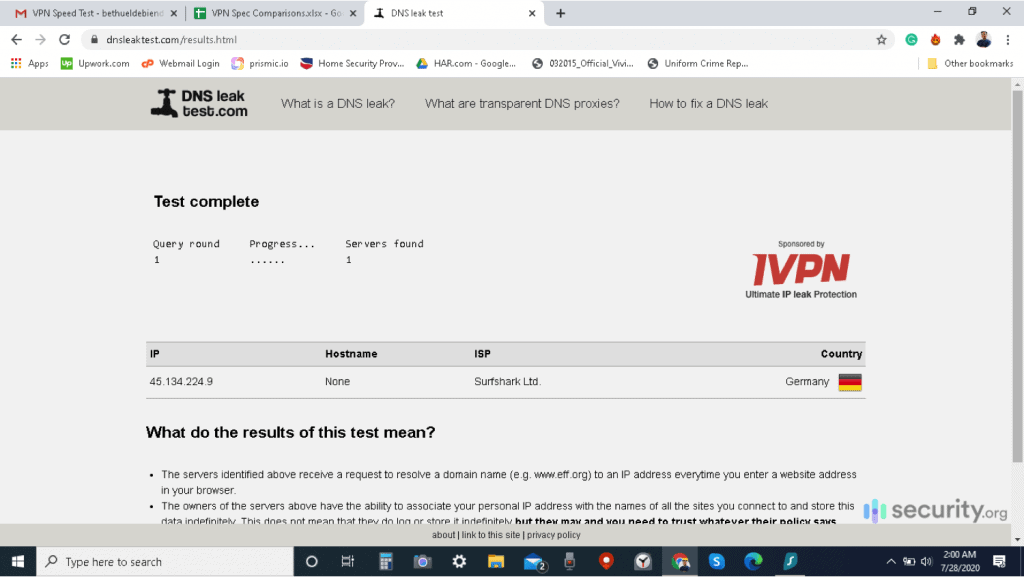 Split tunneling: When we needed to, Surfshark let us route some traffic through its VPN server and others through the public internet. This came in handy when using banking apps or accessing local news.
Low prices: Starting at less than $3 a month, Surfshark ranks better than most VPNs with the same features (not to mention its seven-day free trial VPN).
Torrenting: For the film buffs out there, you'll appreciate getting to torrent movies and television shows using Surfshark to protect your identity. Read our guide on how to use a VPN to torrent.
Netflix: We hopped over to the U.K. Netflix while connected to Surfshark, which allowed us to catch up on TV shows not available on the U.S version using a U.K. IP address.
An effective app: We love that Surfshark has an app for both Android and iOS users that works just as effectively on each. Many other VPNs we've reviewed, like VPN Secure and Mozilla VPN, suffer from lower app ratings, as you can see in our VPNSecure review and our Mozilla VPN review. That's not the case with Surfshark. Surfshark's iOS app boasts a 4.4-star rating, and its Android app has a 4.0-star rating.
Unlimited and simultaneous connections: Surfshark allowed us to connect to as many devices as we wanted, with no limit on simultaneous connections.
GPS changing: Surfshark is the only VPN we've reviewed that allows us to change our Android's location within the app. If you're looking for a VPN that allows you to change your GPS location rather than just your IP address, look no further.
Dynamic MultiHop: Multi-hop, otherwise known as double VPN, lets you connect to two VPN servers at a time to double down your encryption and protection. Usually, though, you can connect only to select server pairings. Surfshark's Dynamic MultiHop feature, however, lets you customize your server pairings from a list of servers.
NoBorders Mode: When traveling outside the country, Surfshark used NoBorders Mode to bypass censorship and restrictions set forth by the countries we were visiting, including China.
Camouflage Mode: Additionally, it camouflaged our online traffic to make it look like normal traffic rather than VPN traffic. This helped draw suspicion away from our online data, particularly in countries where VPNs are illegal or frowned upon.
FROM THE PROS: Sometimes, we want to catch a Snapchat filter from a different part of the world while we're on our couch in Manhattan. The easiest way to change your location on Snapchat is by purchasing a Surfshark subscription. It's the only VPN we've reviewed that allows us to change our GPS location on Android.
Surfshark One
| Service | VPN (1 month) | VPN (2 years) | Surfshark One (2 years) |
| --- | --- | --- | --- |
| VPN | Yes | Yes | Yes |
| Antivirus | No | No | Yes |
| Alert | No | No | Yes |
| Search | No | No | Yes |
| Term length | 1 month | 2 years | 2 years |
| Price per month | $12.95 | $2.49 | $3.98 |
| Total amount billed | $12.95 | $59.76 | $95.52 |
| Annual price after the first billing period | $155.40 | $59.75 | $95.52 |
Surfshark protects your online privacy in more ways than one, but to take advantage of its other online protections, you need a Surfshark One subscription. In addition to the VPN, a Surfshark One subscription gives you access to a Surfshark Antivirus, Alert, and Search.
Here's a closer look at each service.
Surfshark Alert: Did you know that in 2020, it took an average of 280 days to identify and contain a data breach? That's nearly a year of stolen credentials floating around the web.
But we could have found out about data breaches sooner with Surfshark Alert, which would've scanned the entire internet for our email addresses. Sure, that's not as comprehensive as the best identity theft protection services; it doesn't offer credit monitoring, identity restoration, or dark web monitoring, for example. But it's better than nothing.
Surfshark Search: Advertisements above the organic search results can be annoying and can affect what we end up clicking on. In fact, the first link that appears in the search engine results page receives 28.5 percent of the clicks, and many times, that link is an ad. If you dislike ads as much as we do, consider Surfshark Search, which gets rid of ads so all the search results are as organic as your local farmer's market.
Antivirus: Another service we subscribed to is antivirus protection. We loved that this complete subscription package allowed us to protect our personal information and safeguard our devices.
So how much does Surfshark One cost? If you're new to Surfshark, it costs $95.52 for two years, which is about $4 per month. If you have an existing VPN subscription, it costs $1.49 per month on top of your VPN plan. In our experience, those are incredible affordable prices for antivirus software. You can learn more about Surfshark One in our Surfshark antivirus review.
Payment Options
Worried about secure online payments for your VPN connection? Consider which payment option is the best for your information security. Depending on the payment method, the company can get more or less information about the customers themselves. For example, Bitcoin would be a better option for the super privacy-concerned, as it doesn't include any third-party financial institutions and uses cryptography to secure payments. We used a regular old Visa to pay for Surfshark, but here are some other options:
Major credit cards including Mastercard, Visa, American Express, and Discover
PayPal
Google Pay
Amazon Pay
Cryptocurrency including Bitcoin, Ethereum, and Ripple
TIP: For the most privacy, pay for Surfshark using cryptocurrency as opposed to a more traditional method like Visa or Mastercard.
Cancelling Surfshark
Although we're talking about VPN subscriptions, figuring out a VPN's cancellation process should be on your checklist before you even purchase a plan. It's important to know that you have the option and power to opt out of the service for whatever reason.
Cancelling a VPN subscription is typically headache-free. With Surfshark, you just email support@surfshark.com or contact customer support via live chat, and the rep will tell you how the cancellation process works. Plus, if you're still within the 30-day money-back guarantee, they'll initiate the refund process as well.
If you're outside the money-back guarantee period, however, no refund will be issued. They'll simply stop the recurring payments so that when your current subscription expires, it won't renew automatically. That said, you can continue to use the VPN until the end of your subscription. You've paid for it, so why not?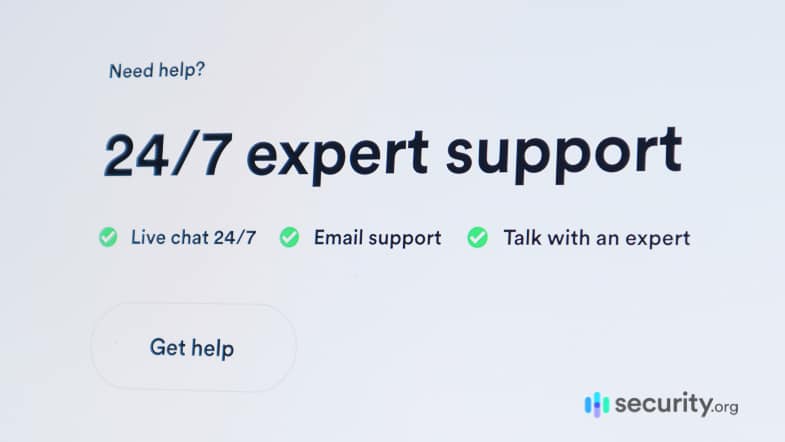 Surfshark: Is There A Free Trial?
Let's back up. If you want to try out Surfshark for free as we did, it offers a seven-day trial on iOS and Android; we didn't even have to put a card down. Once we had created our account, we were able to log into it on our Mac and Windows computers using the same trial plan.
Once the trial ended, we bought a two-year subscription, which, by the way, comes with a 30-day money-back guarantee. So all in all, we got 37 days to test out Surfshark virtually risk-free. During those 37 days, we got to enjoy all of Surfshark's features with no limits. This is pretty generous, as some free VPNs have limits on the amount of bandwidth we could use, but not Surfshark.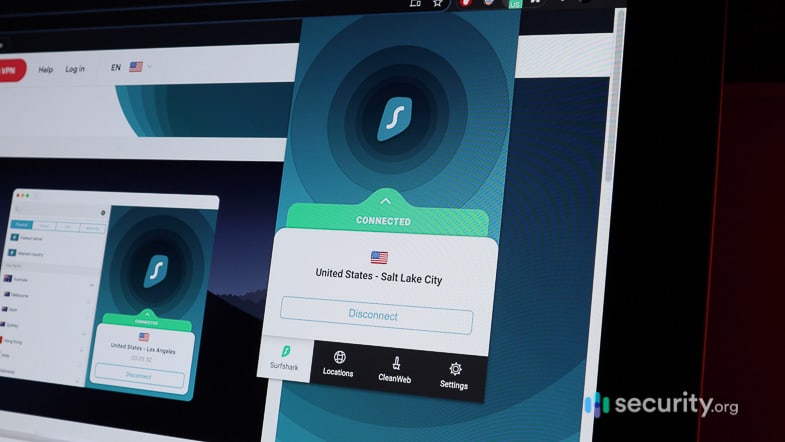 Student Discounts
When it comes down to it, monthly subscriptions add up. This reminds us of another reason why we love Surfshark: it offers generous student discounts. Purchasing a VPN subscription is a good idea if you're a student, and Surfshark is a great VPN for school.
Aside from protecting you from the insecure public Wi-Fi networks across campus, a VPN will allow you to bypass location-based pricing when you shop online, which could help you save money on books and back-to-school clothes. Plus, if you plan on studying abroad, Surfshark will allow you to access sites some other countries block, such as Wikipedia.
But we get it; between tuition and textbooks, most college students don't have a pile of money lying around to spend on a VPN, which is why Surfshark offers an extra 15-percent off. This discount only applies to the two-year plan, though, but it brings the monthly cost of the two-year plan down to $2.11. Additionally, it includes three months of free service. It's not much, but at least, it's there.
Other Discounts
But even though we're no longer students, we still got to enjoy discounted prices. Surfshark is one of the most active VPN companies when it comes to promotions; for instance, last time we reviewed Surfshark, it was offering three months of VPN use for free if we signed up for two years. We could have paid $59.76, the regular price of the two-year subscription, and gotten 27 months of Surfshark VPN. That's equivalent to only $2.21 a month.
Before you subscribe to Surfshark, be sure to browse its website for its current deals, or check our pages on Surfshark deals and Surfshark Black Friday deals.
Referral Program
We're always interested in freebies, which is why we took advantage of Surfshark's referral program.
| Number of invited friends | Number of free months |
| --- | --- |
| 1 | 1 |
| 3 | 6 |
| 5 | 12 |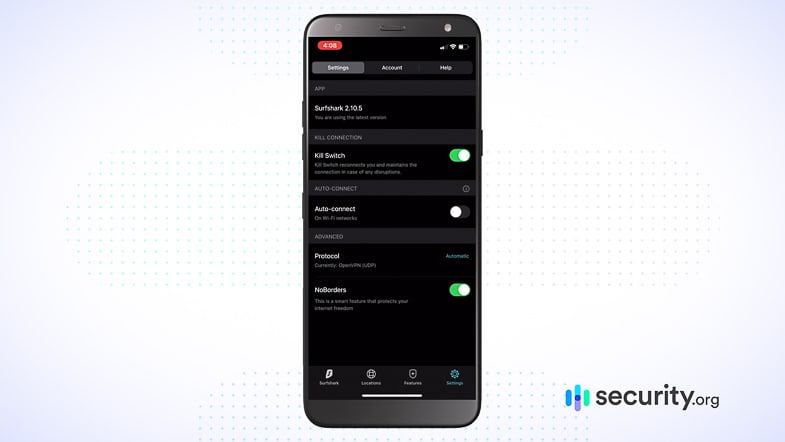 Here's how it worked: first, we told all our friends and family about Surfshark and sent them referral links, which were easy to access in our app's settings under Earn Free Months. If anyone signed up for more than 30 days and used Surfshark via a Windows, iOS, or Android app, we received free months of its VPN, which ranged anywhere from just a month all the way up to a year.
NOTE: In order to receive rewards, the referral must be a completely new customer to Surfshark. Also, you'll need an active Surfshark subscription to refer friends; you can't use the referral link on its own.
Server Locations
Before you test out any VPN, we recommend checking its list of servers to find one near you. The distance between the user and the server can greatly affect the internet connection speed, so make sure Surfshark has a server in your area: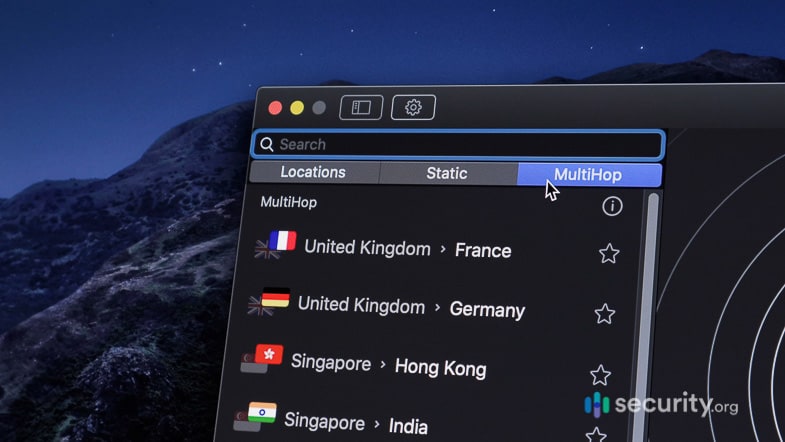 Albania
Argentina
Australia
Austria
Azerbaijan
Belgium
Bosnia and Herzegovina
Brazil
Bulgaria
Canada
Chile
Colombia
Costa Rica
Croatia
Cyprus
Czech Republic
Denmark
Egypt
Estonia
Finland
France
Germany
Greece
Hong Kong
Hungary
Iceland
India
Indonesia
Ireland
Israel
Italy
Japan
Kazakhstan
Latvia
Libya
Luxembourg
Malaysia
Mexico
Moldova
New Zealand
Nigeria
North Macedonia
Norway
Pakistan
Paraguay
Philippines
Poland
Portugal
Romania
Russia
Saudi Arabia
Serbia
Singapore
Slovakia
Slovenia
South Africa
South Korea
Spain
Sweden
Switzerland
Taiwan
Thailand
The Netherlands
Turkey
Ukraine
United Arab Emirates
United Kingdom
United States
Venezuela
Vietnam
Will My Device Work With Surfshark?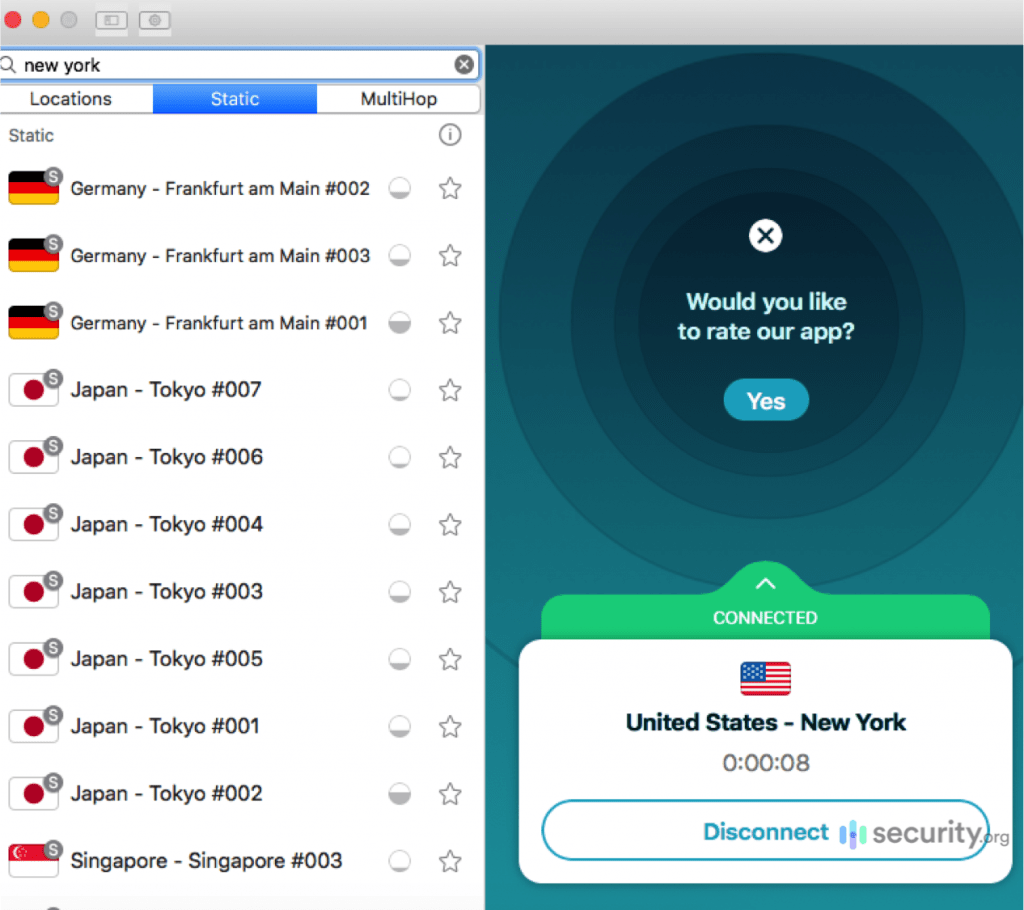 Another thing to check before you purchase a Surfshark subscription is the devices compatible with its VPN software. However, it's highly unlikely that your device won't work with Surfshark, as it's compatible with all of the most popular consumer electronics brands like:
Android
Apple TV
Fire TV
iOS
Linux
macOS
Playstation
Samsung TV
Windows
Xbox
Surfshark Recap
Just because we like a VPN doesn't mean it's worth it, especially if the price isn't right. However, Surfshark made our investment well worth it, with prices starting at just $2.49 a month or less with its generous student discount.
Still unsure? Try out Surfshark for seven days with no risk; you won't even have to put a credit card down. And if you do decide to get a paid subscription, you'll get 30 more days to test Surfshark or get your entire money back.
FAQs
Not to brag, but we're experts on Surfshark, and dozens of other VPNs to boot. But let's focus on Surfshark, specifically the questions we get asked the most.