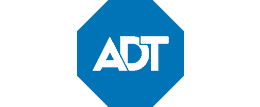 ADT Home Security Systems Pricing and Package Costs
How Much It'll Cost You Monthly and More
Professional installation on all systems
24/7 monitoring centers nationwide
145+ years of home security innovation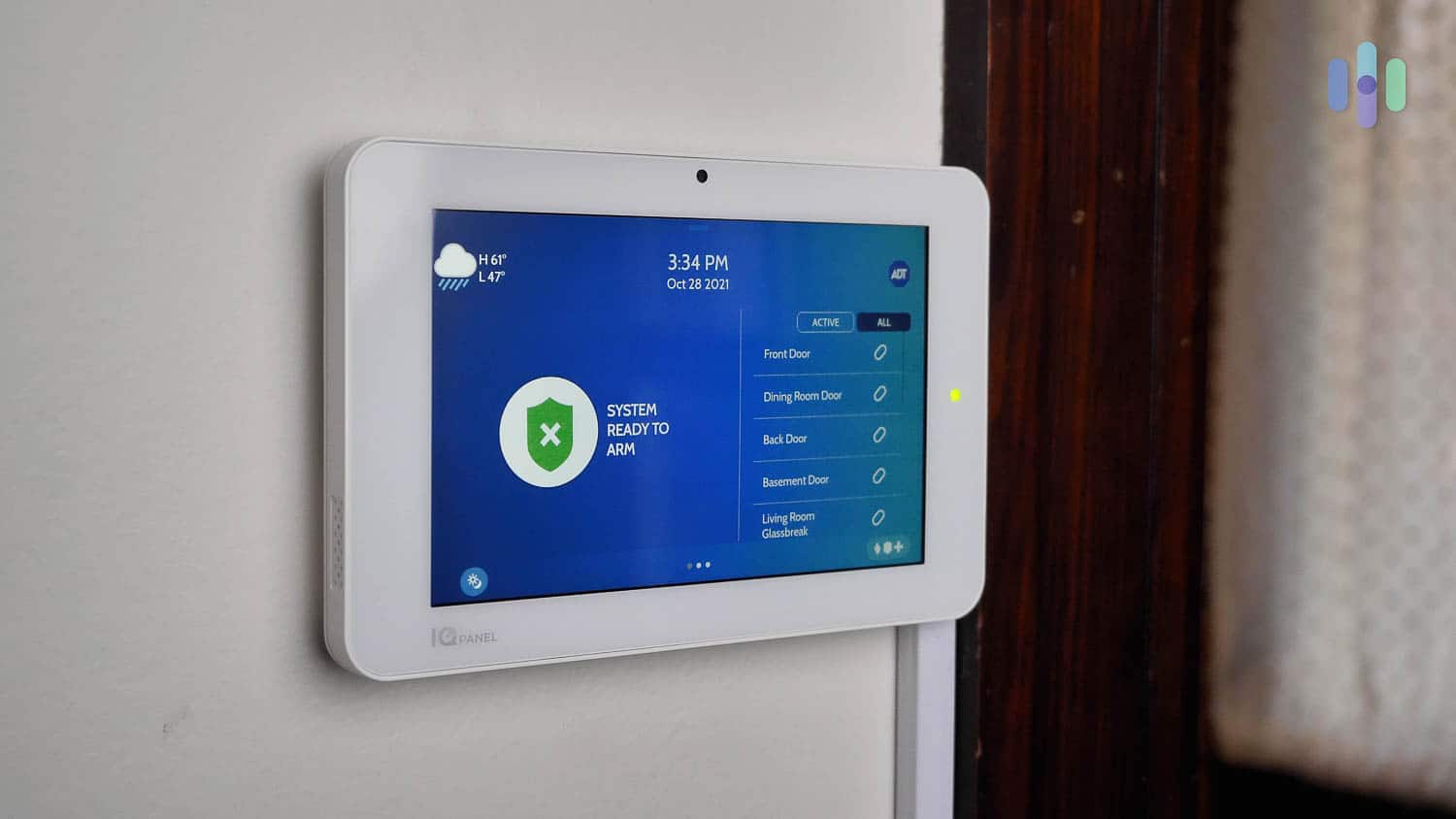 All of our content is written by humans, not robots.
Learn More
By

&

Last Updated
Nov 13, 2023
Recent Update: 3 weeks ago
This November, ADT packages are up to 40-percent off. For the classic ADT Control system, you'll get the discount by signing a three-year agreement for professional monitoring, while for the ADT Self Setup system, you'll get 40-percent off if you buy a system worth at least $750.
In home security, you usually get what you pay for. That is why when some people hear about the premium features ADT offers – a bug-free app, wireless equipment, cameras from none other than Google Nest, a monitoring network with nine fully-redundant facilities – they immediately conclude that ADT is out of their budgets. Is it really?
In our hands-on ADT review, we lived with ADT for a month to see what it's like to use the security system in a regular home setting. It was, indeed, one of the most premium home security systems we've ever lived with. Head over to our review to see how it did.
On this page, however, we'll focus on ADT's pricing. Is it as costly as it sounds? Exactly how much should you prepare to pay for an ADT security system? We'll answer those questions as we discuss ADT's pricing for equipment, installation, and professional monitoring. By the end, we'll help you make a sound decision – is ADT the right security system for your budget?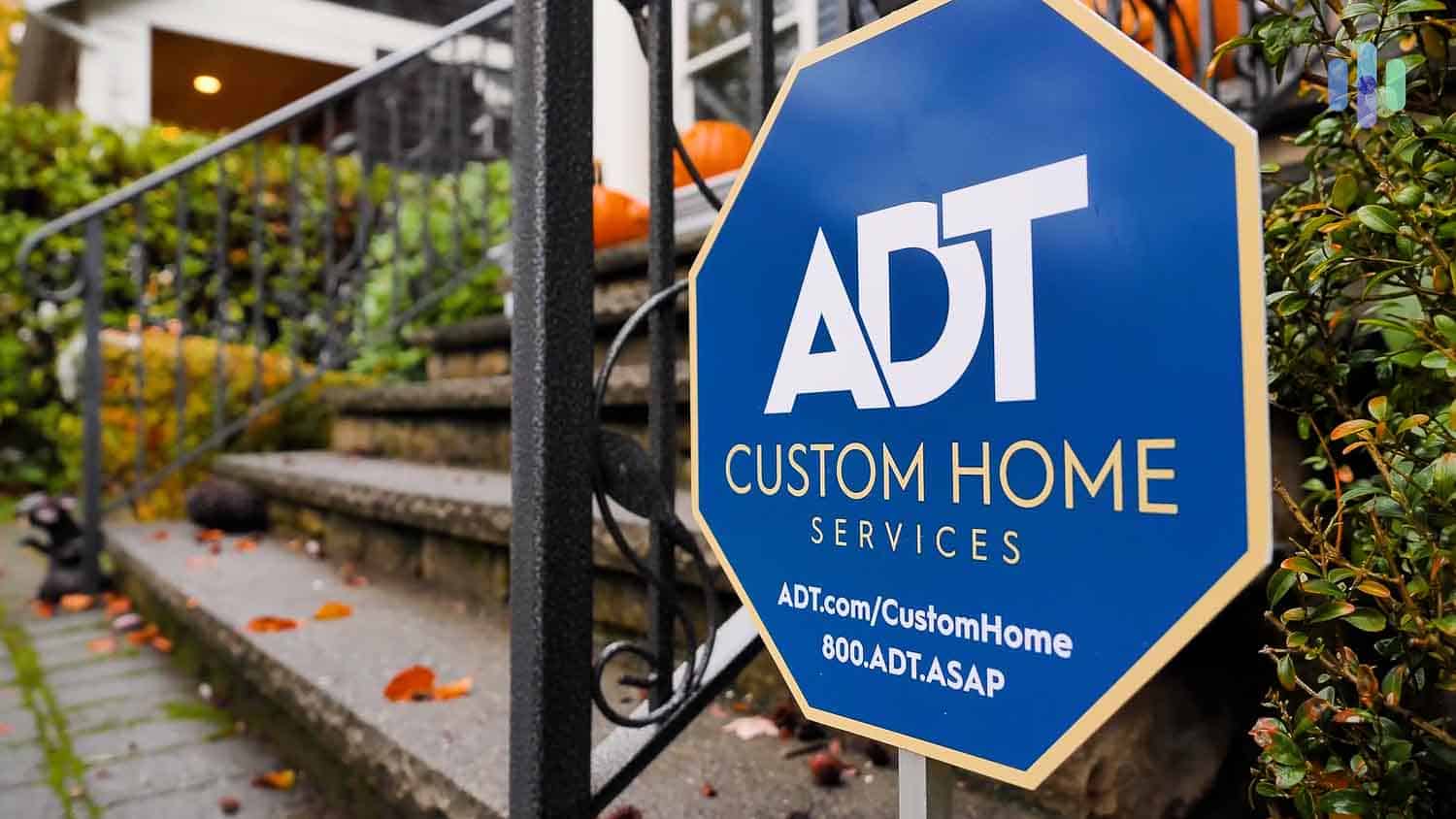 Before we go on, note that ADT offers two types of security systems. This page is all about ADT Control, a professionally installed, professionally monitored whole home security system. The second product line is ADT Self Setup, which is a DIY system much like SimpliSafe and Ring Alarm. To learn more about its pricing and performance, head over to our ADT Self Setup review.
| Monitoring plan information | ADT |
| --- | --- |
| Monthly cost | $40 to $60 |
| Contract length | 3 years |
| Money-back guarantee length | 6 months |
What We Like About ADT
Smart home integration: ADT has developed a close partnership with Google, a premiere player in the smart home industry, while also maintaining integrations with products from Amazon, Kwikset, Liftmaster, and more.
Professional installation: You can rest assured that your system works post-installation, as professional technicians will take care of the whole process. And if it doesn't work, you're covered by an industry-best six-month money-back guarantee.
User-friendly app: The ADT Control app makes it easy to monitor and control your home's security remotely.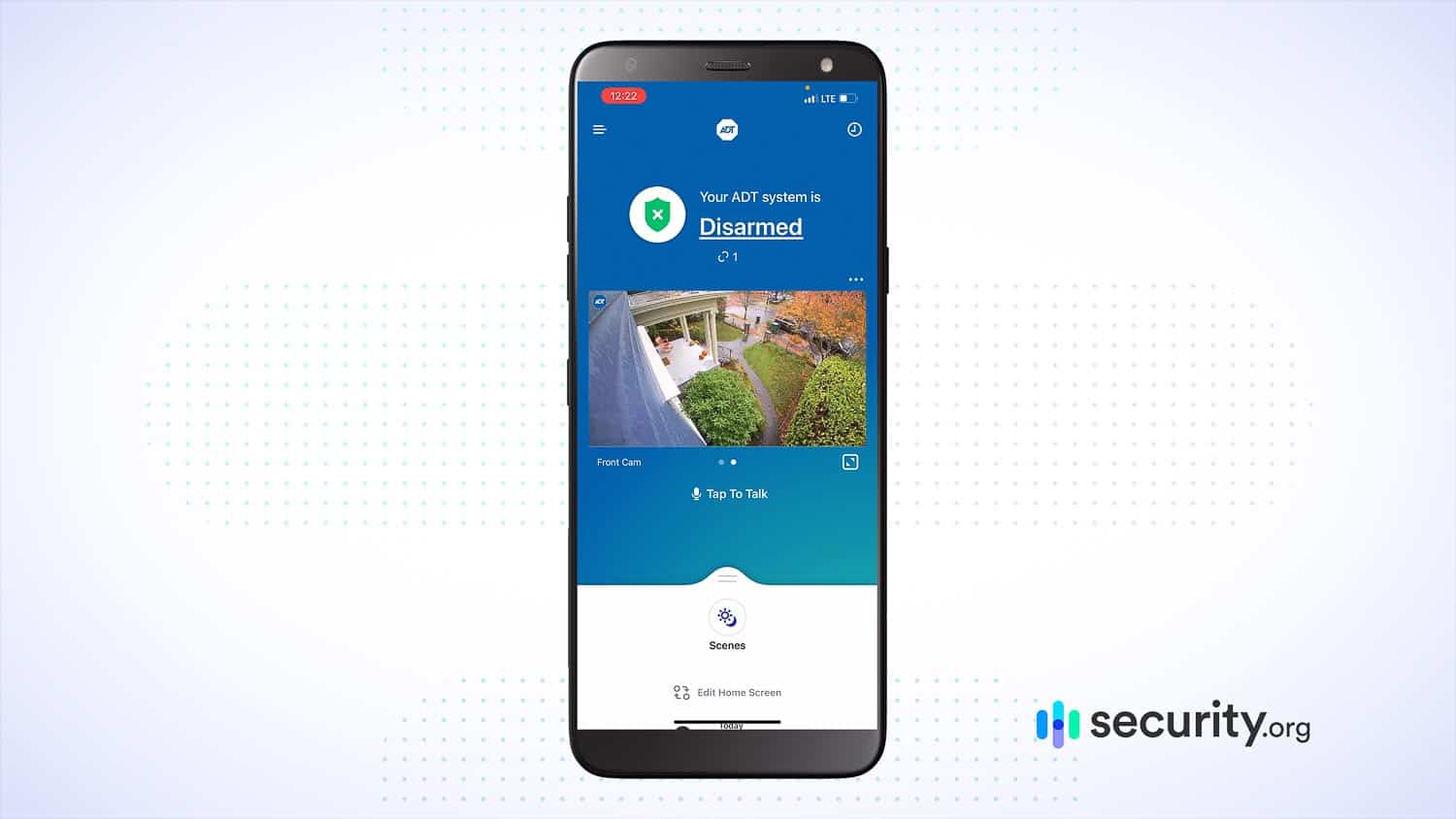 Packages & Monitoring
ADT offers three different packages1: Build Your Own, Smart Home, and Video and Smart Home. Each package contains a varying number and type of security equipment, but one aspect we like about ADT is that you can customize your security system to make it your own. The packages serve merely as foundations; particularly the Build Your Own package. It's like an open floor plan for those who want a truly customized security system.
On top of that, you can enlist the help of an ADT security expert if you need guidance in building your own security system. They will talk you through the functions of each device, help you decide which sensors to place where, and identify for you key areas of your house that need extra protection.
ADT Packages and Monitoring Analysis
| Package name | Build Your Own | Smart Home | Video and Smart Home |
| --- | --- | --- | --- |
| Learn more | View Packages | View Packages | View Packages |
| 24/7 Professional monitoring | Yes | Yes | Yes |
| Environmental monitoring | Yes | Yes | Yes |
| Professional installation | Yes | Yes | Yes |
| Remote arming and disarming | Yes | Yes | Yes |
| Customizable alerts, schedules and automations | Yes | Yes | Yes |
| Livestreaming from mobile devices | No | No | Yes |
| Record and save clips | No | No | Yes |
| Digital panel | Yes | Yes | Yes |
| Entryway contact sensors | Yes | Yes | Yes |
| Keychain remote | Yes | Yes | Yes |
| Motion detector | Yes | Yes | Yes |
| Yard signs | Yes | Yes | Yes |
| Window decals | Yes | Yes | Yes |
| Smart light bulb | No | Yes | Yes |
| Smart thermostat | No | Yes | Yes |
| Garage controller | No | Yes | Yes |
| Smart plugs | No | Yes | Yes |
| Doorbell camera | No | No | Yes |
| Outdoor camera | No | No | Yes |
| Indoor camera | No | No | Yes |
One of the main aspects of ADT's pricing that we liked was its flexibility. The prices are set in stone, but shoppers have options on how to pay for the packages and equipment. They could either pay everything upfront – between $500 to $1,100 for the packages – or get it financed and pay over the course of 24, 36, or 60 months.
The latter option provides flexibility, especially if you want an ADT system with more than just the basic components. It will allow you to purchase all the equipment you need without shelling out a huge sum up front. Instead, you'll pay an additional monthly equipment fee between $10 to $23 for the basic packages plus the cost of any additional equipment. Bear in mind that the monthly equipment fee is different from the monitoring fee, which also requires monthly payment.
Paying upfront, on the other hand, lets you keep the monthly costs low. You'll only pay a monthly monitoring fee because the equipment cost will be covered by your upfront payment.
As for the monitoring service fee, it covers the cost of professional monitoring and could cost you from $45.99 to $61.99, depending on your system's features and equipment. A system with smart home and video monitoring capabilities will cost you the maximum monthly fee, while a system with neither of those will cost you the minimum.
That sounds pricey, especially next to monitoring plans from the likes of SimpliSafe and Cove that cost as little as $18 per month, but ADT offers features you don't normally see from other companies.
For starters, ADT has nine monitoring facilities, each operating from different states. The facilities are equipped with backup generators and servers, and even if one should fail, the others can easily take over, ensuring continuous service 24/7, 365 days a year.
Additionally, ADT uses the latest in tech to provide reliable monitoring. There's the SMART Monitoring feature, for example, which is a text-based communication system aimed at reducing false alarm dispatch. (Did you know that you can get a false alarm penalty if police are dispatched to your house on a false alarm? SMART Monitoring prevents that from happening.)
With any of the three plans, you'll get access to the ADT Control app, but the Smart Home and Video and Smart Home packages unlock more features. With a Smart Home package, you'll be able to control smart home devices paired with your system, either from ADT or from compatible brands like the Nest Learning Thermostat. With the highest plan, Video and Smart Home, users also receive access to security camera live streaming and cloud storage.
While some alternatives to ADT, like abode security, offer home security with no monthly fees, you will have to sign up for a long-term contract with ADT (three years, to be exact, or two years in the state of California). This contract locks you into the service, which means there will be a cancellation penalty if you bail while under contract, except in some special circumstances.
Of course, if you don't mind being in it for the long haul with ADT, this means that you'll keep the same rate. In contrast, companies with monthly contracts often increase their rates as time goes by. This has happened recently to SimpliSafe's plans and Cove's plans. Cove's monthly rates jumped from $14.99 to $17.99, while SimpliSafe's monitoring fee was recently raised to $19.99 and $29.99 for the two plans that they offer.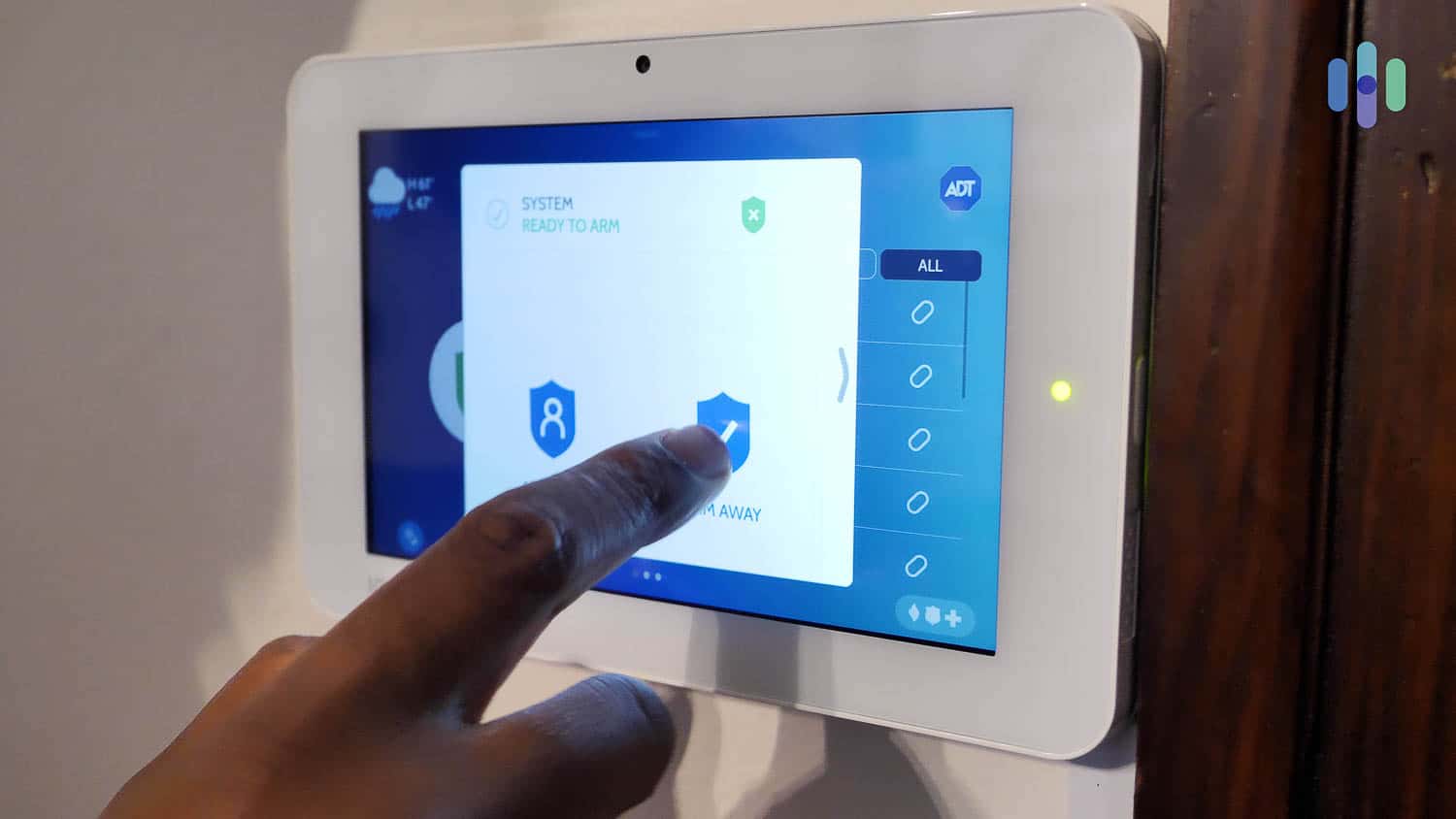 ADT Pricing vs The Competition
| Security system | Professional monitoring cost per month |
| --- | --- |
| ADT | $44.99- $61.99 |
| Vivint | $29.99- $49.99 |
| Ring | $10 |
| Frontpoint | $49.99 |
| SimpliSafe | $17.99- $27.99 |
ADT's pricing for its equipment and professional monitoring service tend to run higher than the competition, but when it comes to choosing a security system, it's better to pay slightly more and get top-quality service than to pay a lot less and receive less protection. It's all about getting the most value for your money, and in that regard, ADT is a clear top choice.
Not only does ADT provide high-quality equipment, it also offers reliable professional monitoring. That $45 to $60 you're paying per month affords you access to ADT's monitoring network that, as we mentioned earlier, has redundancies and backup measures in place to ensure zero downtime.
In addition, ADT offers a wide selection of security equipment and the system itself works cohesively to offer a high level of protection. For example, with a video package, ADT security cameras can record every important event that happens in your home.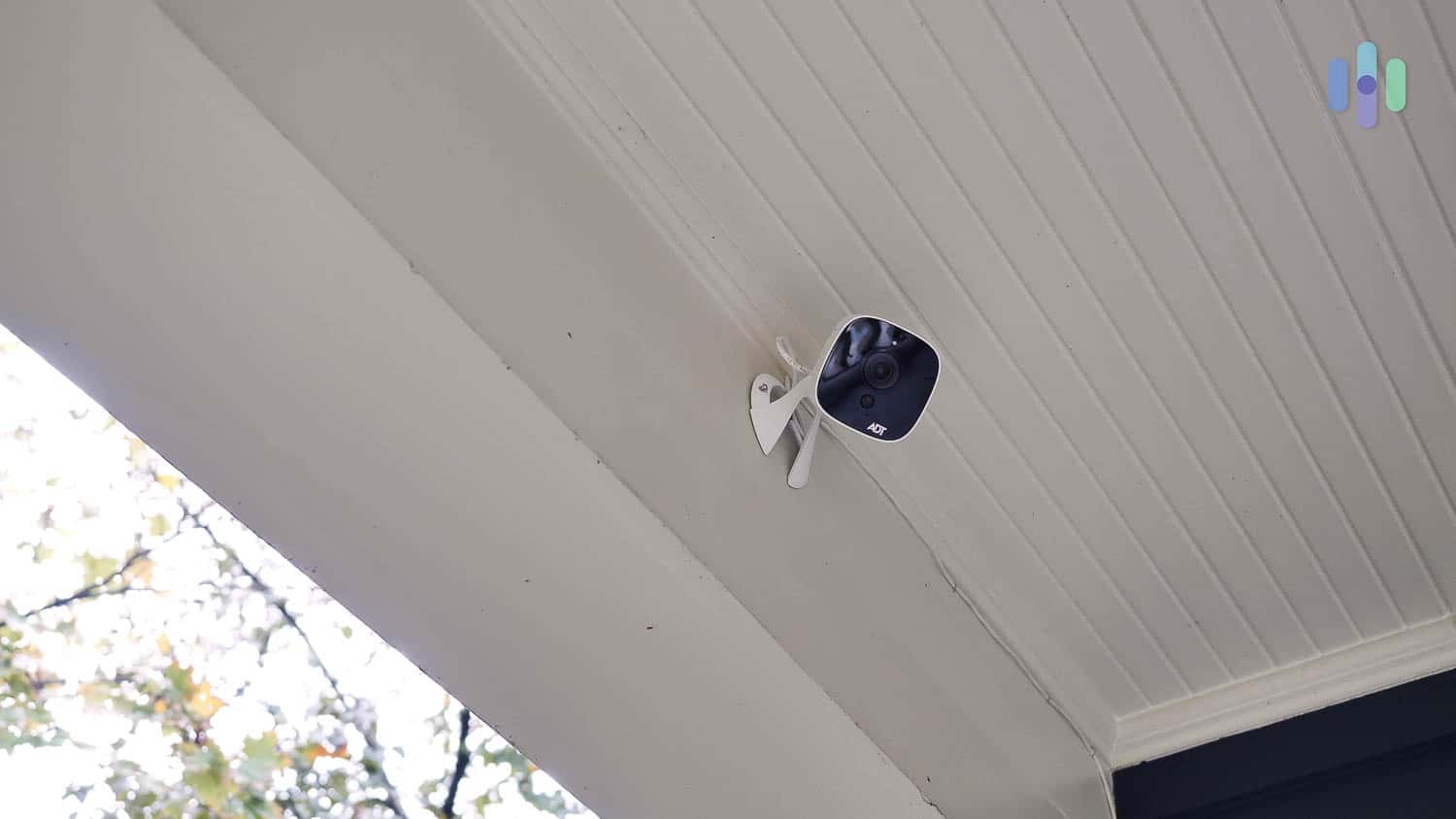 Of course, if you're looking for ways to keep costs down, make sure to check out all the ADT deals. ADT's Black Friday and Cyber Monday deals in the past have included free security camera or video doorbells, $100 prepaid gift cards and free system installation, which usually costs about $100.
Smart Home
ADT has always been a key player ever since the smart home industry emerged. Previously, ADT had a security system called ADT Pulse that integrated seamlessly with third-party smart home products, such as smart thermostats and lights, for overall home control.
In recent years, however, ADT doubled-down its efforts in making friends with smart home brands. In 2021, the company partnered with Google Nest, and we're seeing the results now in the ADT Control system. In addition to Google Nest Cams, ADT systems directly connect to the Google Nest Wi-Fi router, Google Nest smart speakers and displays, and Google Nest Thermostats. This allows users to control ADT and Google products alongside each other.
Voice control is a strong focus of ADT as well. It works with Google Assistant so you can use voice commands to arm, disarm, and check the status of your ADT system. ADT is not closed off to other voice assistants, though, as it also works with Alexa,2 the other popular voice AI.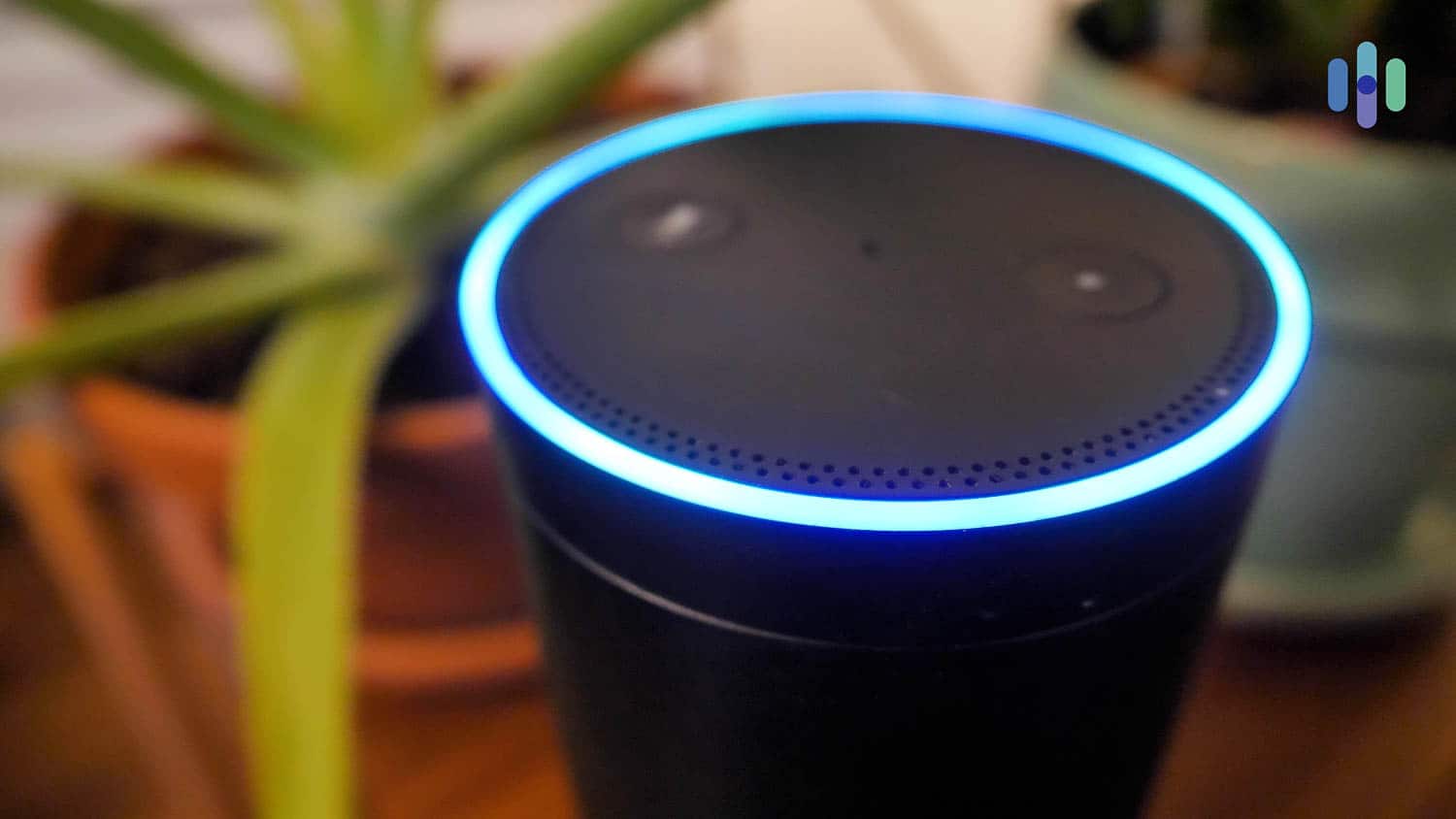 Unfortunately, ADT doesn't work with Siri, so it may not be the best choice for users already in the Apple smart home ecosystem. If that's you, check out our list of best security systems for Apple.
FYI: ADT works well if you're already in the Amazon ecosystem, one reason it makes our list of the best Alexa security systems. Now that the company has partnered with Google, it works great in that ecosystem as well.
Aside from Google and Alexa, the ADT security system also works with home automation devices from Kwikset, Liftmaster, Sonos, and anything with Z-Wave connectivity. Here are just a few of ADT's add-on equipment options:
Smart light bulbs: ADT's smart light bulbs let you control their lights remotely and even dim them via either the app or a voice command. You can create custom scenes, groups of lights set to specific brightness levels that can be turned on and off together. In addition, you can set up schedules so that the lights turn on and off at specific times. There's even an away mode that mimics the typical light patterns you use when you're home. Using this mode can make it seem like you're home, even when you're not.
Smart thermostats: One way to reduce heating and cooling costs is to use a smart thermostat that can be set onto schedules. ADT's version lets you control your home's climate from anywhere and set schedules to save on energy. We liked that the system alerted us if the house got over 75 degrees. We loved making scenes connecting the thermostat to the lights. For example, we had our lights turn off as soon as the thermostat was set to 60 degrees since that's the temperature we use when we aren't home. Combining these two IoT devices made our lives more convenient and saved us money on bills, a win-win! ADT's smart thermostat works with most HVAC systems as well as heat pumps, but you can find out from your expert installer if your system or heat pumps are compatible.
Garage door gadgets: Next, ADT offers a garage door opener that sends you an alert if you leave the door open. Then, you can use the handy built-in controls to close it. This device connects to the ADT app so you can control the door remotely and receive notifications about its activity.
Smart plugs: Finally, ADT offers one of our favorite smart home devices, smart plugs. Smart plugs can turn off lights along with small appliances remotely. We found it easy to set up the plugs with our non-IoT devices turning them into smart devices. We were able to use the plugs to dim lights, even on lamps that lacked dimmer switches. These plugs are useful for everything from lighting to coffee makers to flat irons. Users can also set their plugs on schedules and connect them with Alexa allowing for voice commands.
In fact, ADT offers many of these Internet of Things products, like smart locks and smart plugs, on its website.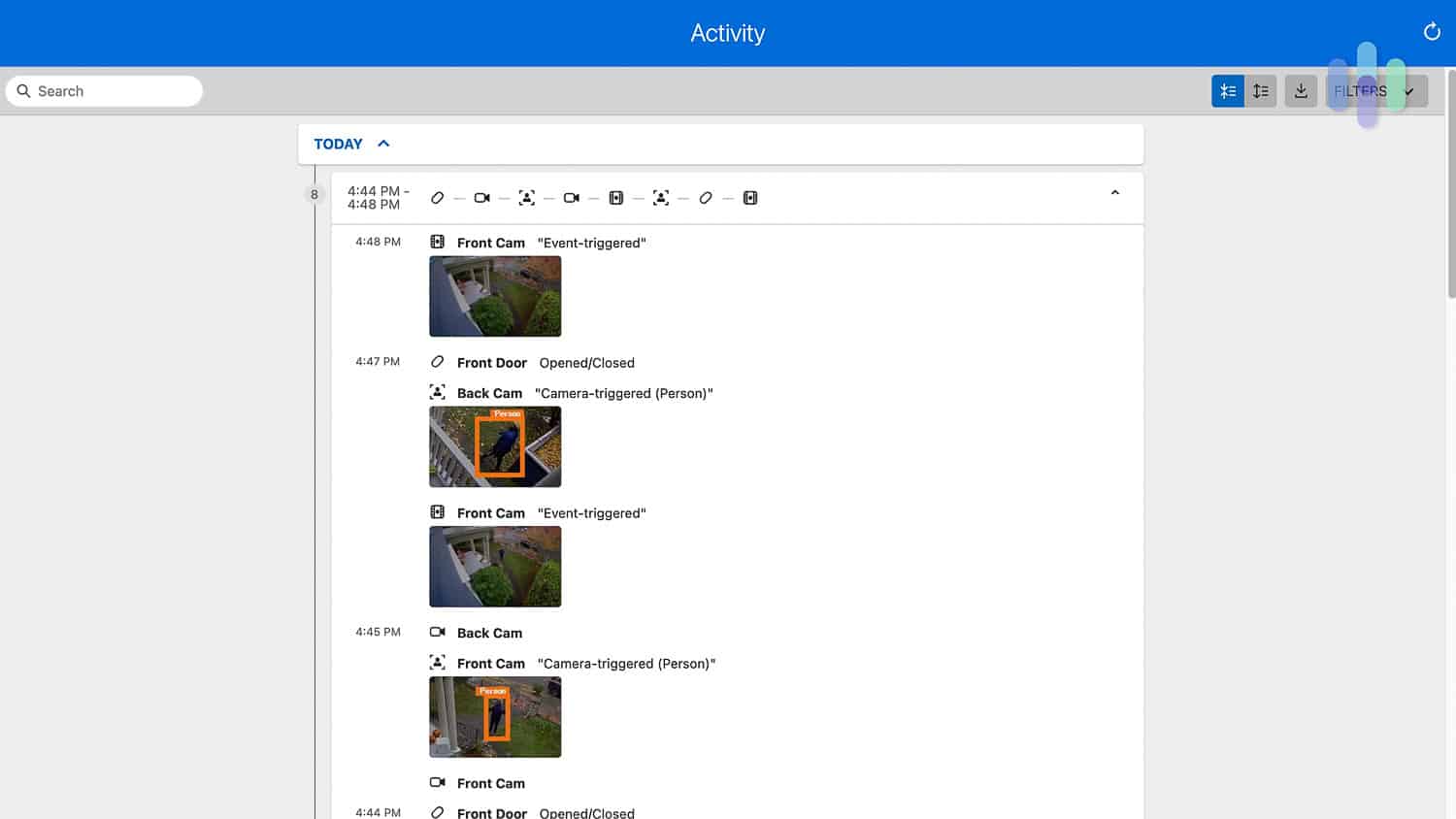 Although ADT is the oldest security company in the United States, they can compete with the best of them in terms of smart home integrations. And that's great news, as smart home technology is only becoming more and more popular.
Find out if ADT can protect your home like other home security systems
Wondering if ADT is right for you? We squared it up with the best systems available to help you make a smart decision.
Overall Value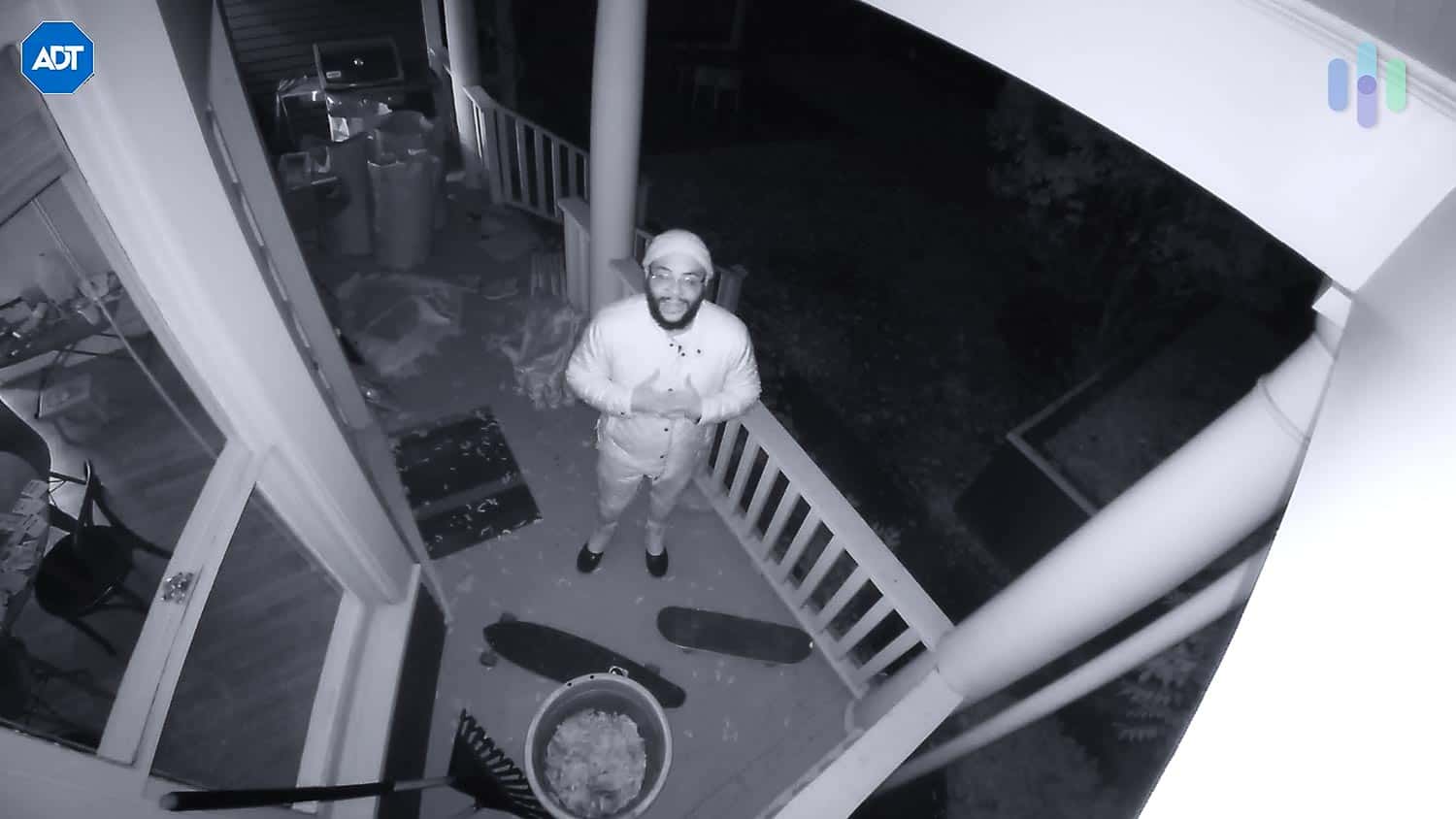 It's no secret how ADT has remained in business for so long. With reliable 24/7 monitoring, quality devices, and professional installation through Dish, we felt confident our home was protected at all times with ADT. Although ADT isn't the most affordable home security system around, given how long the company has been in business, it's trustworthy, definitely. That's true particularly when it comes to 24/7 professional monitoring and cellular backup. That being said, ADT has made a ton of changes throughout the years, modernizing to include integration with Alexa and Google as well as easy-to-use apps for remote control. So while there are definitely cheaper options available, ADT still offers its customers a ton of value.
We felt confident knowing that ADT's professional monitoring team could call the police for us in an emergency. Stay informed about your options here.
FAQ
That's not all there is to know about ADT's pricing. The lightning round starts now!