Best Alexa Home Security Systems
Already in the Amazon ecosystem? These security systems work with Alexa, Amazon's voice assistant.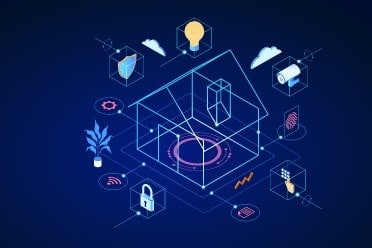 10,000+ research hours
60+ systems tested
150+ simulated break-ins
40 systems reviewed
6 systems recommended
Alexa is the virtual personal assistant who "lives inside" Amazon Echo speakers. With compatible devices such as TVs and security lights, Alexa can respond to voice commands. Make life easier while protecting your home! Here we outline five best security systems that work with Alexa.
What Alexa-Friendly Security Systems Have
| | |
| --- | --- |
| Alexa Skill | 3+ stars rating |
| Home automation | Lights, thermostat, etc. |
| Security cameras | Indoor, outdoor, doorbell |
| Monitoring options | Professional, self |
Lots of home security brands are Alexa-friendly. However, some offer more Alexa skills (or functions) than others. Skills are add-ons for the Alexa app. Some examples:
Basic skill – Built into the Alexa app is an alarm clock. With this function, Alexa can wake you and give reminders throughout the day.
Smarter skill – Alexa can automatically tell you about local weather after the morning alarm sounds. You could program this skill directly, or Alexa could "learn" the action if you habitually check the weather shortly after waking.
Security skill – With voice commands you can arm your security system for "Home" or "Away" mode. Similarly, some security systems let you disarm by saying a PIN.
You can choose from thousands of Alexa skills at Amazon's website. Many of the downloads are brand-specific, e.g., for Hue smart lights or Domino's food delivery. ("Alexa, ask Domino's to track my order.") Downloads are free but some skills have paid upgrades.
Of the best Alexa-friendly security companies, SimpliSafe stands out for Alexa security skill variety. Read on for SimpliSafe Alexa details, or skip ahead to another Alexa-friendly favorite.
Best Alexa Home Security Systems
A Detailed List of the Best Alexa Compatible Home Security Systems
1. SimpliSafe - Easiest Setup

Product Specs

| | |
| --- | --- |
| Equipment Costs | Starting at $250 |
| Monitoring Options | Professional and DIY |
| Monthly Monitoring Costs | Starting at $20 |
| Contract Lengths | Single month only |
| Installation Options | DIY |
| Smart Platform Integration | Alexa and Google Home |

SimpliSafe is popular for combining DIY installation with no-contract monitoring. Many customers choose SimpliSafe for no-monthly-fee home security, but SimpliSafe has an affordable paid option with Amazon Echo integration too. They make some of the easiest systems to set up for home security with Alexa.

Alexa is available with SimpliSafe's Interactive Plan. As explained below, the Alexa SimpliSafe skill is very basic. However, this paid plan also provides 24/7 professional monitoring. SimpliSafe Interactive costs $27.99 per month, no contract required.

With no contract required, SimpliSafe is one of the best home security companies for renters in particular. Read about all of the plans from SimpliSafe.

SimpliSafe Perks

DIY installation
No contract required
Alexa available month-to-month

SimpliSafe Alexa Skill

The SimpliSafe Alexa skill is basic. It lets you:

Set Home Mode
Set Away Mode
Ask about system status

You can choose from several phrases for an action. For example, to activate Home Mode you could say:

Alexa, tell SimpliSafe to lock up.
Alexa, tell SimpliSafe I'm going to bed.

In addition to supporting basic Alexa, the Interactive plan gives access to text and email alerts. It also lets you get alerted when certain parts of your home are accessed. For instance, you can hear a chime or get a silent alert (via text/email) when someone opens your mailbox, medicine cabinet, or bedroom door.

SimpliSafe is highly rated for its straightforward policies and effective security equipment. It's one of the best security companies that works with Alexa without requiring a long-term contract.

2. ADT - Best Professional Monitoring

Product Specs

| | |
| --- | --- |
| Equipment Costs | Starting at $109 |
| Monitoring Options | Professional only |
| Monthly Monitoring Costs | Starting at $49 |
| Contract Lengths | 36 months |
| Installation Options | Professional |
| Smart Platform Integration | Alexa and Google Home |

If you're in the market for a home security system with professional monitoring, you can't do much better than ADT. The company provides more monitoring centers across the U.S. than any other company. At the same time, the Pulse app gives you complete control over your ADT system. You can get even more control by integrating your ADT system into your Echo device. Use your voice to turn your system on, or have Alexa listen for the sound of your carbon monoxide alarm when you're away.

ADT Perks

24/7 professional monitoring with every plan
145+ years of experience
User-friendly Pulse app

ADT Alexa Skills

Alexa, arm ADT
Alexa, turn on the bedroom light
Alexa, turn down the kitchen temperature
Alexa, unlock the front door

In addition to commands like these, Alexa recognizes names that you assign to your devices in the ADT Pulse app. That means you can call your office glass break sensor "Glassy" if you want to, and Alexa will still know what you mean when you say "Turn Glassy on." We were most impressed, though, by ADT's ability to use Alexa's listening skills. When you're away from home, Alexa will listen for your smoke and carbon monoxide alarms and keep you updated with audio clips.

Of course, it's not a perfect system, but ADT is a great pick for smart home security. Their systems are tried and true, and no other brand can hold a candle to their 24/7 professional monitoring.

3. Vivint - Best Environmental Controls

Product Specs

| | |
| --- | --- |
| Equipment Costs | Starting at $600 |
| Monitoring Options | Professional only |
| Monthly Monitoring Costs | Starting at $40 |
| Contract Lengths | 42-60 months |
| Installation Options | Professional |
| Smart Platform Integration | Alexa and Google Home |

Vivint home security is professionally installed and monitored long-term. It's a high-quality option for those who want security, environmental monitoring, and home automation.

Compared with other favorite security companies, Vivint makes it especially easy to create "environments" or scenes; with one short phrase, you can order multiple actions. Set up a Movie Night scene, a Good Morning scene, and so forth.

Vivint Perks

Professional installation
Pro monitoring 24/7
Best Alexa environmental controls
Vivint Alexa Skills

Two Vivint Alexa skills are available for customers in the USA: Complete and Basic.

| Complete smart home compatibility | Basic smart home compatibility |
| --- | --- |
| Standard door locks | No |
| Garage doors | No |
| Thermostats | Thermostats |
| Lights | Lights |

The Complete skill can arm your home security system and adjust:

Standard door locks
Garage doors
Thermostats
Lights

With Complete you'll ask Alexa to pass a message, e.g., "Alexa, tell Vivint to lock my front door." With Vivint Smart Home you can speak directly to the system.

The Basic Vivint skill works exclusively with lights and thermostats. Sample commands are "Dim my lights" and "Set my AC to 68 degrees."

4. Ring Alarm Security Kit - Best Camera Controls

Product Specs

| | |
| --- | --- |
| Equipment Costs | Starting at $199 |
| Monitoring Options | Professional and DIY |
| Monthly Monitoring Costs | Starting at $20 |
| Contract Lengths | 1-12 months |
| Installation Options | DIY |
| Smart Platform Integration | Alexa and Google Home |

Ring, like Alexa, is an Amazon-owned company. They offer some of the best video doorbells and other home security cameras that work seamlessly with Alexa or Amazon Echo. You can also connect smart door locks and lights from third parties. Customers self-install Ring cameras and other components, then choose DIY or pro monitoring.

Do-it-yourself video monitoring requires a small monthly payment ($3) per camera.
Ring Protect Plus, which enables unlimited cloud recording for all Ring cameras, costs just $10 per month.
Ring Protect Pro offers the same cloud storage as Ring Protect Plus, plus professional monitoring of Ring Alarm.

Ring doorbells, indoor cameras, and outdoor cameras all have two-way voice to let you chat with family members or holler at intruders. The brand's best-known products are video doorbells, with five choices that can be hardwired and/or battery-powered.

Other Ring cameras, including outdoor security cameras, require no wiring for setup. They have night vision, HD resolution, and audio enhancement to filter voices from other sounds. Two popular Ring cameras are:

Floodlight Cam with LED lights, motion sensor, siren, and two-way voice
Stick Up Cam with motion sensor, siren, and two-way voice; for indoor & outdoor use

All Ring cameras have rechargeable batteries. Depending on use, the batteries tend to serve for six months to a year before recharging is needed. An even lower-maintenance option is to upgrade Ring security cameras with solar chargers.

Ring Security Perks

DIY installation
Low-cost DIY video security
Best Alexa camera controls

Ring Alexa Skill

The Ring Alexa skill works with all Ring video doorbells and cameras. It also works with:

Z-wave door locks (300-series) by third parties
Fire TV, tablets and stick
Echo Show & Echo Spot (smart speakers with screens)
Smart lights

With Ring camera integration, here are some typical commands:

"Alexa, answer the front door."
"Alexa, show me the last activity from the front door."
"Alexa, pause" (during playback of a video clip)

If you like, you can invite police, neighbors, or others to "drop-in" on your Ring account to see security clips. You can also use Ring's Neighborhood app, which is a neighborhood crime watch app that connects with Ring and local police.

Smart lights are included in the Amazon Alexa security bundle. Sample commands are "Alexa, dim my kitchen lights" and "Alexa, turn on motion sensor on balcony lights." You can also get creative and set scenes that combine sets of lights and/or other equipment.

With smart locks, you can check their status anytime. No problem if you're in the shower or away from home! "Alexa, are my doors locked?" You can even add smart locks to Ring if you're a renter; the compatible brand August works with existing deadbolt locks.

To arm, you can simply say, "Alexa, arm my system." Ring Alexa allows voice disarming with a four-digit PIN. Be aware that if you set a PIN, then it can be used by anyone. This could be convenient (for your babysitter, for example) but the option should be used with caution. You can change/cancel your PIN anytime, and you can also track PIN use in real-time with the Ring app.

5. Frontpoint - Best Customer Service

Product Specs

| | |
| --- | --- |
| Equipment Costs | Starting at $99 |
| Monitoring Options | Professional only |
| Monthly Monitoring Costs | Starting at $18 |
| Contract Lengths | 1-36 months |
| Installation Options | DIY |
| Smart Platform Integration | Alexa and Google Home |

Frontpoint monitors security systems that customers easily self-install. For years the company has thrived thanks to reliable security equipment and excellent customer service. Now they have extra appeal with the best Alexa skills!

We say Frontpoint has "best Alexa skills" because connected security cameras can be voice-controlled. You can pan a camera, for example. For comparison, some other Alexa-friendly security companies only support simpler equipment such as door locks.

For $49.99/month the Frontpoint Ultimate Plan supports advanced Alexa skills while also providing 24/7 pro monitoring. The plan can support home security, environmental sensors such as smoke detectors, and home automation. The Ultimate service agreement is available with 12-month and 36-month contracts.

Frontpoint Perks

DIY setup (no installation fee)
Excellent pro monitoring
Alexa for security cameras

Frontpoint Alexa Skill

Frontpoint customers with the Ultimate Plan can connect with Alexa at Alarm.com. Here are examples of Frontpoint Alexa skill functions:

Activate cameras. By default, your home security cameras might be motion-activated. However, with Alexa, you can instruct a Frontpoint camera to record anytime. Use a phrase like "Alexa, ask Frontpoint to record a clip with the kitchen camera." You can also make cameras move! "Alexa, ask Frontpoint to pan the living room camera to the fireplace."

Use a smart doorbell. The Frontpoint video doorbell, Skybell, is triggered by motion. Alexa lets you speak with visitors and give the impression that you're home, wherever you might be. The Alexa skill also lets you disable the Skybell motion detector, turn off the alert chime, and take snapshots or videos of your doorstep.

Set a scene. An Alexa scene is a combination of actions. With a scene, you can activate more than one smart home device at once. For instance, with Frontpoint security you could create a "Good Night" scene activated by a single phrase. This scene could adjust lights, temperature, and locks and ensure that your home alarm system is activated.

Frontpoint provides a 30-day risk-free trial period. As mentioned above, this home security company is known for its excellent customer service. Also, they won't surprise you with unexpected charges; with Frontpoint, pricing is straightforward.

6. Cove - Most Affordable

Product Specs

| | |
| --- | --- |
| Equipment Costs | Starting at $87 |
| Monitoring Options | Professional and DIY |
| Monthly Monitoring Costs | Starting at $50 |
| Contract Lengths | Single month only |
| Installation Options | DIY |
| Smart Platform Integration | Alexa and Google Home |

Cove is known not only for its Alexa integration, but also for its affordable pricing. With 24/7 professional monitoring and cellular backup starting at just $17.99 a month, it doesn't cost a lot to start off with Cove, although prices go to $27.99 a month with the Alexa integration and remote control of the system. Still, these prices are lower than many other companies on this list, and their equipment is relatively affordable, as well.

Cove Perks

Low equipment and monitoring prices
Cellular and battery backup
InstaText
Protection against smashing and grabbing
Cove Alexa Skill

Using Alexa, we had our Cove system: 

Arm in away mode
Ask for alarm status

We got the Alexa integration when we upgraded to Cove Plus; unfortunately, the Basic plan doesn't include Alexa integration, or Google Home integration, for that matter. That being said, once we got it set up, it made it easy for us to quickly exit our home and arm our security system, hands-free. We think this integration is well worth its $27.99 a month price tag, along with remote control of our system.
Fun Alexa Skills
After you set up Alexa for home security, you can start exploring its endless potential in non-security areas too. Here's a sampling of Alexa's many abilities that can make everyday life easier and more delightful.
Find your car – This Alexa skill requires purchasing an add-on gadget, but it can save the day!
Find your phone – Alexa can help locate your mobile phone; she can make it ring or track it down with geolocation.
Give a random fact – Wikipedia and other developers work with Alexa to provide kid-friendly random facts.
Give positive reinforcement – An Alexa skill called Therapy is a lighthearted attempt to help you feel better!
Lead an exercise session – Alexa can lead you through exercise with the Seven Minute Workout and similar skills.
Order pizza – Alexa can connect with your Domino's pizza profile to place orders and track deliveries.
Order a ride – Lyft and other rideshare apps are integrated with Alexa. Order a ride, check the location of a car, and leave a tip by voice.
Play music – For free Alexa users can listen to music on Pandora, iHeartRadio and other online music services.
Tell a joke – Alexa can tell yo mama jokes, clean jokes and more! By default not all Alexa jokes are meant for children, but you can set Alexa to "kid mode" for people age 13 and younger.
Investigate the death of Batman's parents – With the fun Alexa skill called Wayne Investigation you can work as a detective on behalf of Batman! This Alexa game is well-written and fun to play, in our review. It's also likely to make you feel extra smart for investing in home security.
Alexa FAQ
Learn more about Alexa with our answers to common questions.
What is Alexa?
Alexa is the short name for Amazon Alexa, a virtual assistant created by Amazon. Alexa was first developed for use in Amazon's smart speakers, called Echo and Echo Dot. These speakers can respond to your commands to play music, search the Internet, adjust your home security system and more. Now the assistant is also available through Amazon Fire TVs, iOS/Android phones and more.
How Does Alexa Work?
Generally you can activate Alexa by saying a "wake word" such as Alexa. ("Alexa, is my porch light on?") Your voice message is then processed in Amazon's cloud. You can choose from the wake words Alexa, Amazon, Echo and computer. Unfortunately you can't change Alexa's name.
Some devices, like certain models of Fire tablet, aren't voice-activated. You need to press a button for assistance.
For home security you can also set Alexa to respond to specific sounds such as smoke sirens or breaking glass.
Whose Voice Does Alexa Use?
Alexa's default voice sounds pleasantly human. However, unlike the voice of Siri, it's computer-generated.
You can install other voices, including masculine and feminine voices in English and other languages. Most Alexa voices sound more computerized than the default, but some are synthesized to sound realistic. (One high-quality option is British accent Alexa.) Coders have also developed Alexa voice skills for Pikachu and famous actors.
Why is Alexa Named "Alexa"?
Developers chose the name partly because the "X" sound is so distinctive; the sounds helps make a great choice for a wake word. The name also pays homage to the Great Library of Alexandria, which scholars say was one of the largest libraries in ancient times.
Can Alexa Pronounce my Name Correctly?
Yes! With phonetic spelling, you can show Alexa how to pronounce your name.
Can I Call Emergency Services with Alexa?
Alexa can call most US numbers for free, but you CAN'T call 911 with the default Alexa app. However:
You can use Echo Connect to make emergency calls if you connect the Echo account to your landline.
A pro-monitored security system with Alexa will call 911 for you in case of emergency.
As detailed above, some of the best security systems that work with Alexa and will call 911 are ADT, Frontpoint, Ring, SimpliSafe and Vivint.
Amazon Alexa is the most popular voice assistant around, integrated into smart security systems from dozens of different brands. However, there's so much to consider when choosing a security system that the task can be a bit daunting. Fortunately, you have me to guide you to the best security systems that work with Amazon Alexa, allowing for voice commands. Your home's security game is going up several notches!
This review not only includes my top picks, but also a methodology of how to shop for a smart security system with Alexa as well as some best practices. There's no time like the present so let's get started with the best security system for Alexa review!
Best Home Security Systems with Alexa Methodology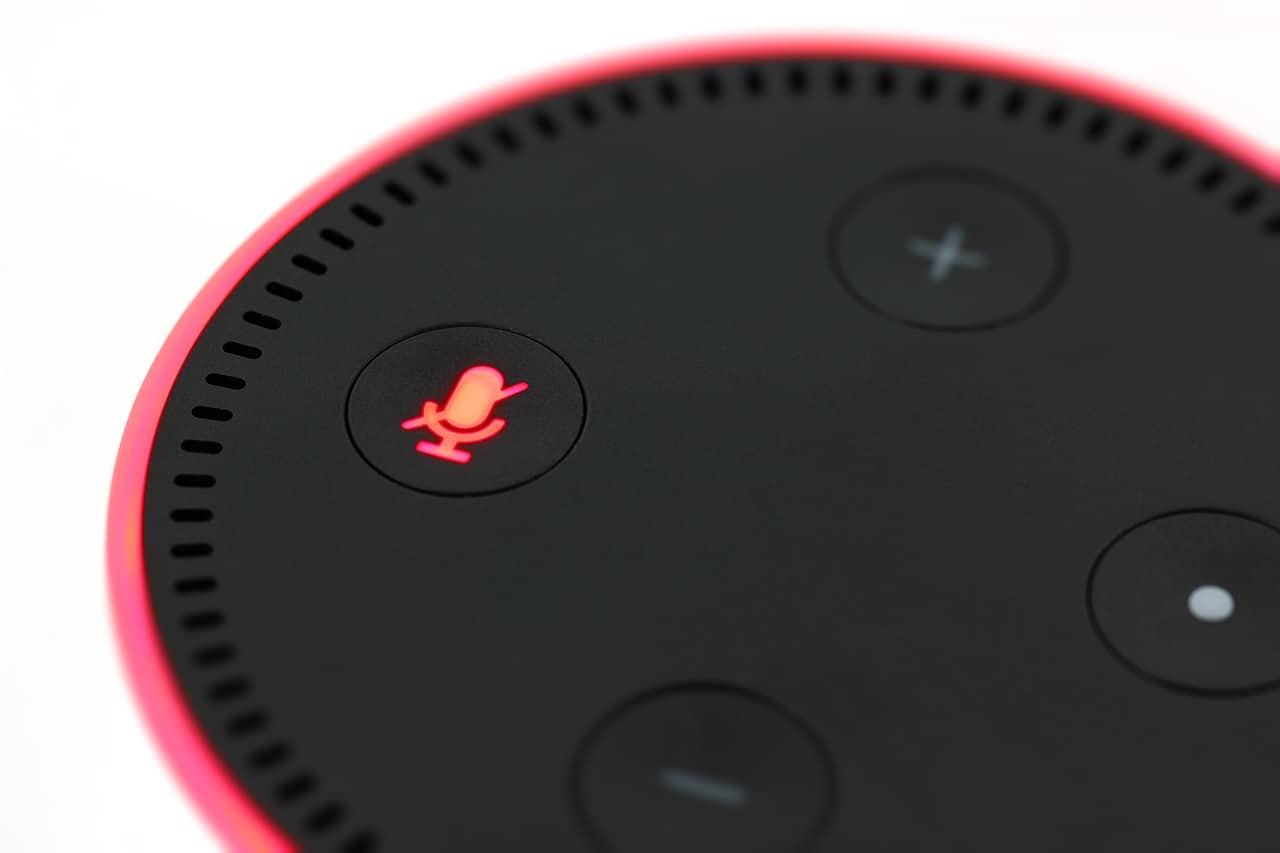 In case you're curious about how I came to these systems or want some guidance in shopping on your own, here are some things I look for in an Alexa-integrated security system:
Secure disarming: Alexa should require that you give a passcode before disarming the system so that only authorized users can turn the sensors and cameras off.
Monitoring: Before you start shopping, decide if you want to self monitor your system through its respective app, or if you want to pay a monthly or yearly fee for 24/7 professional monitoring.
Cellular backup: Your system should have some form of backup, whether it's cellular, landline, or battery, in case there's a power outage.
Installation: The majority of security systems nowadays have DIY installation, although some have professional installation available or required for an additional fee. Again, this is a personal preference.
App: You should make sure your security system has an app that's highly rated by either iPhone or Android users, depending on your mobile device.
Best Home Security Systems with Alexa Tips
I've reviewed dozens of security systems, some with Amazon Alexa, some without. Here are my tips for selecting and using a home security system with Alexa:
Customer support reviews: Customer support is extremely important in case you have an emergency or a glitch with your security system, so be sure to read reviews from real customers regarding their support before buying.
Encryption: Make sure your system encrypts your username, password, and all other data using AES-256, the current industry standard for encryption.
Follow instructions: This may seem obvious, but while you're setting up your DIY security system, make sure to follow the instructions in the same order they're given. Trust me, I've wasted a lot of time trying to figure it out on my own!
FAQs About Alexa Security System Compatibility
Which security system works best with Alexa?

The security systems that work best with Alexa are from Ring Alarm, Cove, SimpliSafe, ADT, and Vivint.

Can Alexa be used for home security?

Alexa can be used for home security in a number of different ways. For example, you can use Alexa to arm and disarm your security system, or you can livestream footage or review video storage on an Echo Show device. There are also a number of Alexa skills for security like Guard Dog, a skill that imitates a dog barking to ward off potential intruders.

Can Alexa listen for intruders?

Alexa can listen for intruders through Alexa Guard. Alexa Guard lets Echo speakers listen for intruders, alerting the user if any danger is detected, like the sound of glass breaking or a smoke or CO alarm going off. For Echo Show devices, Alexa can even show you a video feed of your home.