Out of 127.59 million households in the United States, only 36 million have home security systems, according to an article from the New York Times1. That's slightly less than 30 percent! We thought that was a shockingly low number and were unsure why more people didn't want to know if they were being robbed. After much consideration, we attributed this statistic to the lack of education available regarding home security.
What Home Security Systems Actually Do
Some say security systems don't actually prevent theft; they just alert you to such incidents. That is wrong. As we'll detail in this guide, studies have shown that the best home security systems can deter burglars, and if they fail to do so, they give you early detection so you or law enforcement can do something. Here are some examples of the most effective security systems we've tested ourselves:
But Do You Need A Security System?
It can be difficult for anyone to really know if they need a security system or which system works best for them. We created this guide to help our readers determine the value of a home security system in their lives! Here, we address key questions about home security systems, including their pros and cons, effectiveness, and necessity.
To do this, we draw on academic studies as well as information from local police departments.
Home Burglary Statistics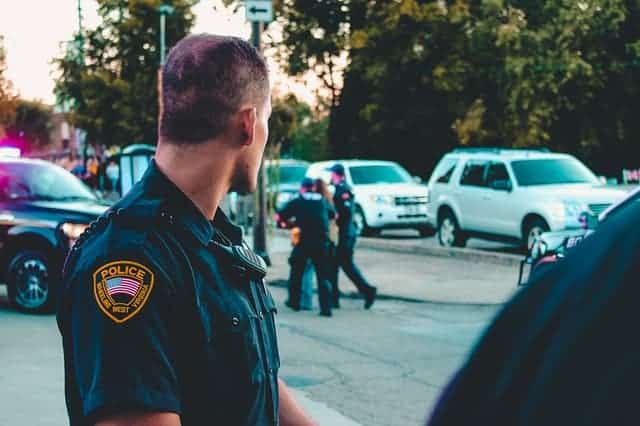 Many people hesitate to purchase a security system because they think something like:
"I don't need a security system. I have never been robbed before and I feel like my area is safe. What's the point of spending hundreds of dollars on a home security system?"
Our point, however, is that burglaries happen, whether we want to admit it or not. And most of us don't expect to be the next victim. In a review of FBI records, statistics told us that there were 1.5 million burglaries in the United States during 2015, with a total loss of $3.6 billion and an average loss of $2,316. That's certainly not chump change! Plus, over 70 percent of those burglaries occurred on residential properties, a fact that makes us think homeowners and renters should be particularly concerned.
One deterrent to purchasing a home security system is the public's lack of assurance as to whether or not security systems are effective solutions. Join us on our journey to find out below.
Are Home Security Systems Effective?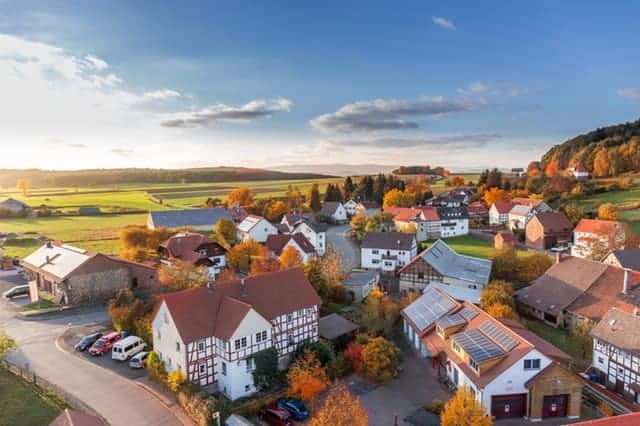 Between 2001 and 2005, researchers at Rutgers University studied crime data from the nearby Newark Police Department. Their results led them to conclude that residential burglar alarm systems decrease crime, a fact that matched our original expectation.
Dr. Seungmug Lee, an associate professor of criminology and criminal justice at the University of Texas at Arlington, explained that the study determined that even a single house equipped with an alarm made the surrounding area less enticing for burglars. More so, he noted that the security systems seemed to do this without displacing crime to other neighborhoods. Talk about killing two birds with one stone!
Security System Finder
By answering a handful of easy questions, you can discover the security system that's perfectly tailored to your needs!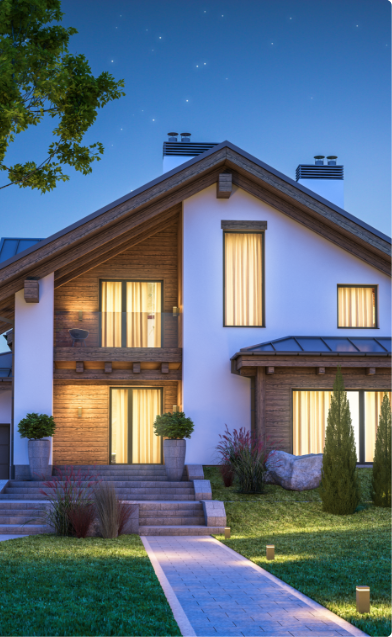 Why Do We Need Home Security?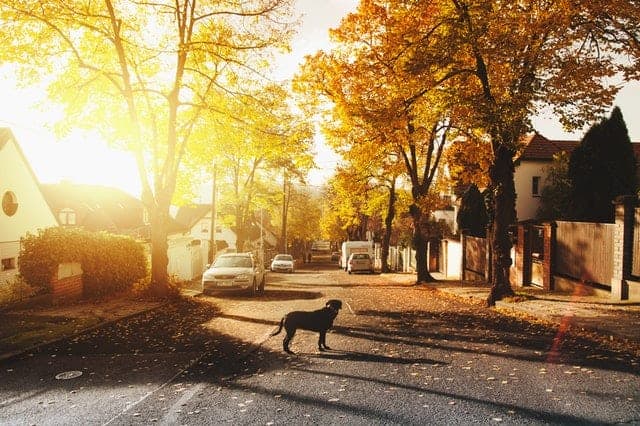 A clear-cut way to prevent crime, home security systems have a few advantages. Of course, they have their disadvantages too. As experts in the security industry, we understand both sides. We believe our readers should examine each side of the coin before committing to or deciding against a security system.
Pros of Having A Home Security System
Let's begin our overview of home security systems with the positives.
Safety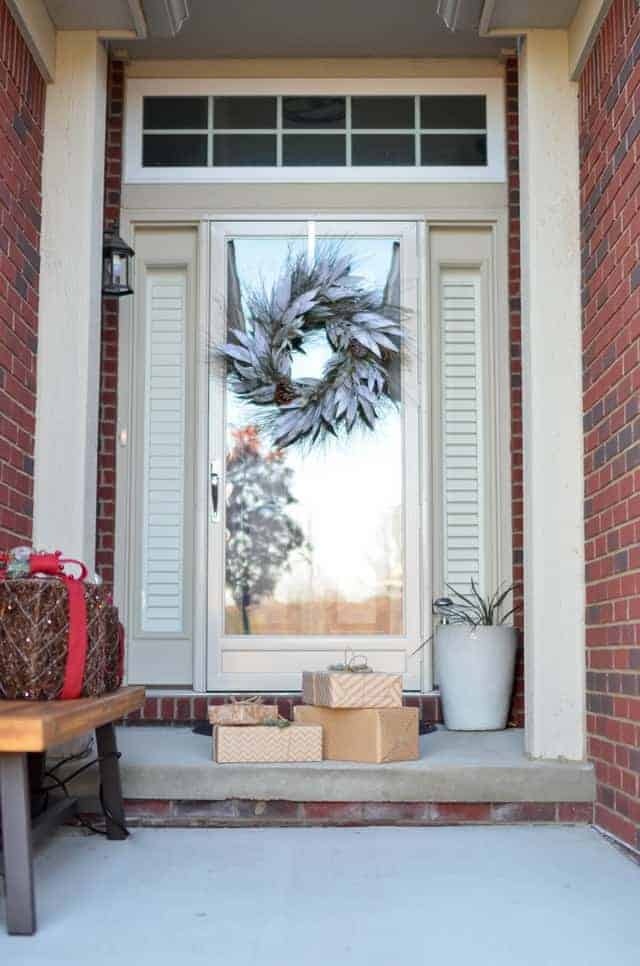 A 2018 research study by the Department of Criminal Justice and Criminology at the University of North Carolina surveyed more than 400 convicted burglars about how they accessed the homes they robbed. From their findings, we learned that most burglars used doors or windows that were already open or that they forced open to enter the home.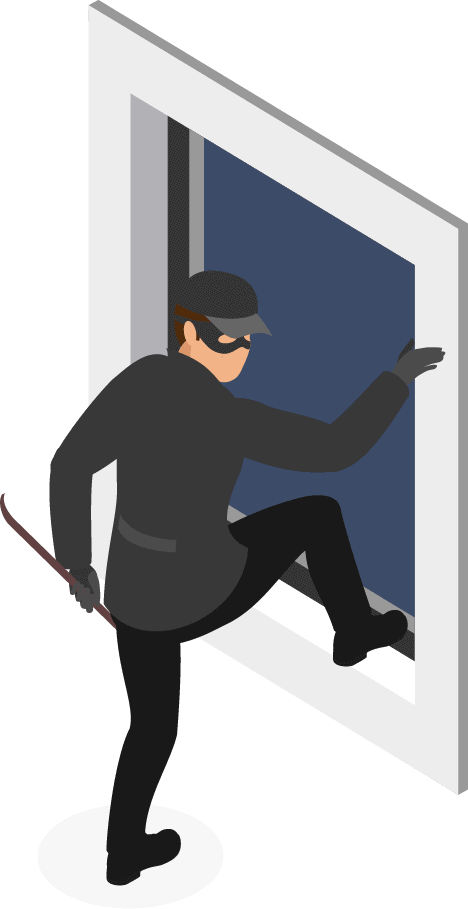 We read a special report from the U.S. Department of Justice and UNC that echoed the research mentioned above. This report noted that 70 percent of burglars entered houses on a door or window's frame and the door or window itself, so motion sensors would let us know when they were opened or closed. Personally, we also have glass break sensors in case someone decides to break in forcibly, and our motion sensors capture any unexpected human motion inside or around the perimeter of our home.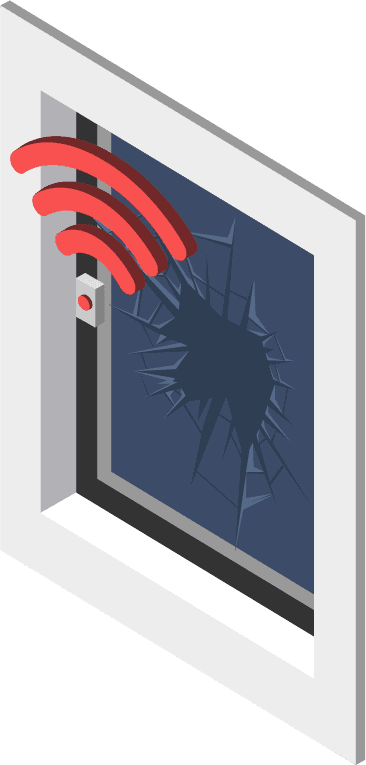 These simple tools notify us with smart security systems as soon as one of our sensors goes off, which makes it easy for us to snap into action as soon as a possible burglary began. The one time we were entirely unsure why our alarm went off, we immediately live-streamed our footage and recorded the potential criminals on our property with our smart security cameras and video doorbell camera. It turned out it was just our in-laws coming for a surprise visit. They'd forgotten our alarm code! We are grateful our system seems to keep criminals away. We love how easy it is to protect ourselves from 70 percent of all burglaries!
Discounts on Home Insurance
Another reason we support home security systems is that they often lead to discounts on home insurance. Knowing this gives us increased confidence in our home security system. After all, insurance companies wouldn't provide us with a discount if they didn't think that home security systems effectively prevented burglaries.
Did You Know: Having a home security system such as Brinks or Deep Sentinel can pay for itself when you consider the monthly home insurance savings.
Prevents Crime Before It Happens
As we dove more into the academic research we compiled, we discovered experts identified several factors burglars consider when selecting a target:
Proximity to other people: Burglars are less likely to rob our house if it is in a densely populated area.
Traffic: Although only some use cars, burglars view traffic outside of a house a possible hazard. At least we finally found one positive effect of the ridiculous bumper-to-bumper traffic we deal with most weekdays!
People in the house: While most burglaries happen when no one is home, they still occur when people, like us, are in the house, another fact we found unsettling but not surprising.
Police officers: Obviously, burglars prefer not to rob a house that is in a police officer's line of sight.
Signs of increased security: Yard signs, outdoor cameras, alarms, and dogs are all deterrents to burglars, another fact we often stress to our readers.
Hearing that a whopping 80 percent of burglars surveyed said they would check to see if their target home had an alarm before attempting to break in left us encouraged about our safety and that of our possessions. If burglars found an alarm, 60 percent said they would go somewhere else. We're all about getting rid of potential threats, so we were thrilled our alarm had that kind of power! Among the other burglars who discovered an alarm mid-robbery, here's how the others responded:
Half said they would go back home,
As many as 31 percent tried to hide somewhere (Yes, really!),
Only 13 percent continued with the robbery.
From these statistics, we concluded that having visible security system components outside is our best bet. Of course, burglars are also skittish around any alarm, even if they encounter it inside our house!
Cons of Having A Home Security System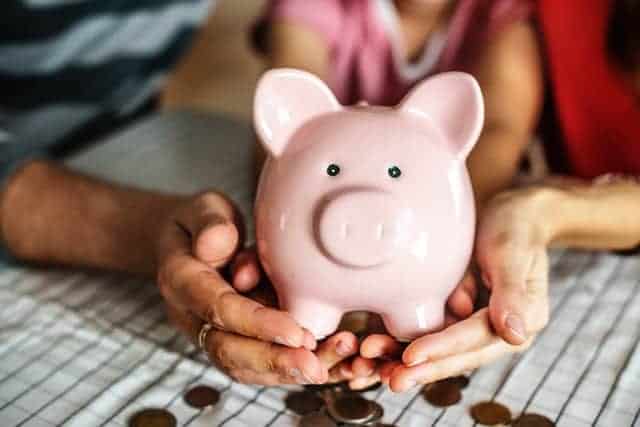 No home security system is 100 percent effective, and even we know there are some downsides to home security systems.
Cost of Equipment
Security systems are costly, coming with an average price tag of around $400 for the equipment alone. While this may seem like a lot of money to spend at one time, it makes sense when we consider that the average loss during a burglary is more than $2,000. Other, more minimal options for security equipment exist for as low as $30. However, these only contain motion and entry sensors. Still, it's a start, especially when we focus on how many burglars entered through doors or windows!
Monthly or Yearly Costs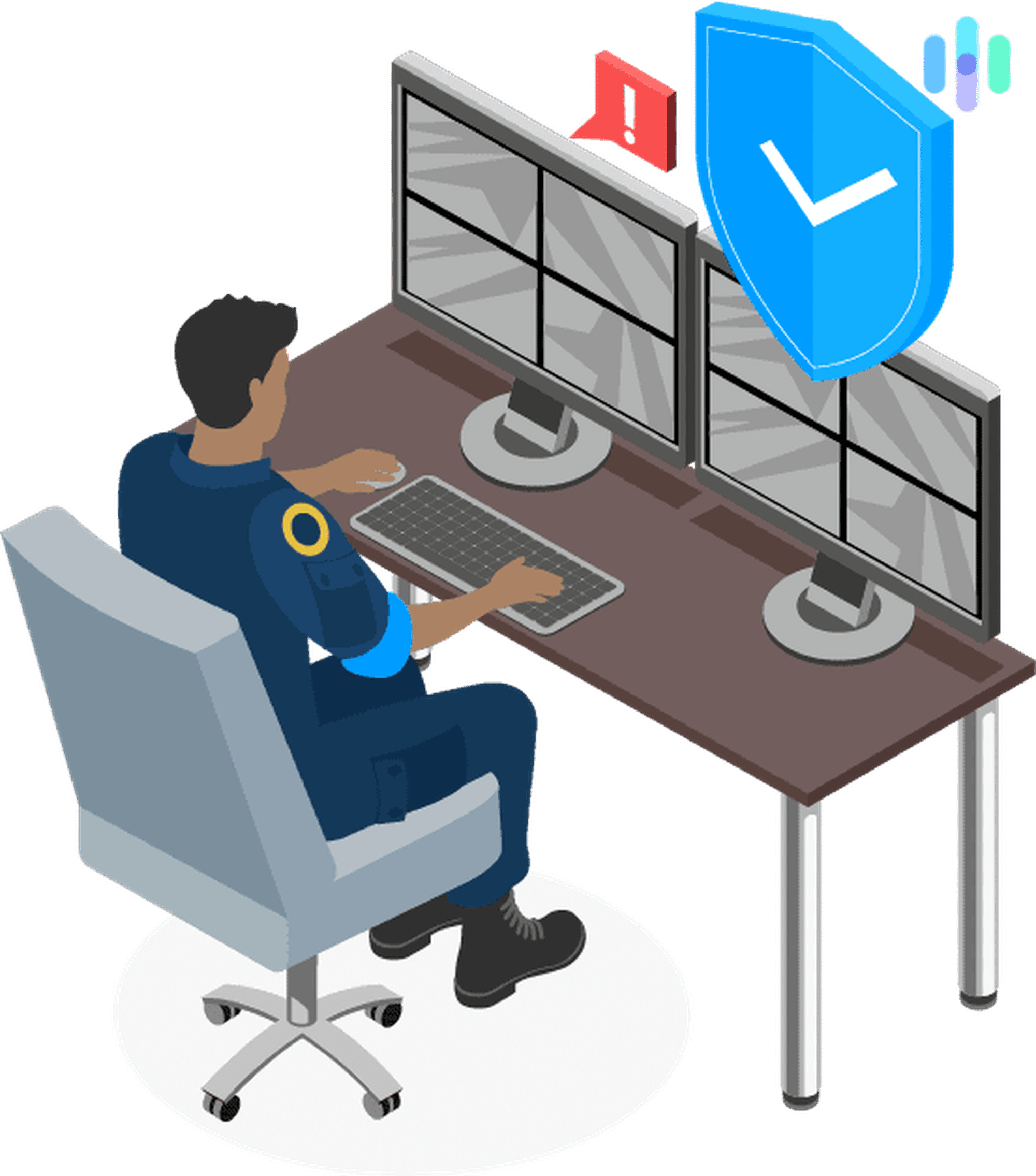 The additional monthly and yearly costs home security adds to our bills is also unfortunate. Services like 24/7 professional monitoring and cellular, landline, or battery backup, which keep our home security system on in the event of a power outage, charge us anywhere from $9 to $60 a month, depending on which system we have installed.
Another issue we have to keep in mind is contract length. While some companies force users to sign multi-year contracts, some offer flexible, month-to-month contracting. Some companies want us to sign up for 24/7 professional monitoring while others allow us to self-monitor through a mobile app. We have empathy for those on a budget, as we know how much of a drawback the extra costs home security can include.
False Alarms
While we always prefer a false alarm to a real alarm, we still don't want them to happen. Not only do they wake us up (often in the middle of the night) and scare us for no reason, they annoy the police, who we've heard sometimes charge per false alarm if they become too frequent. Fortunately for us, the Cleveland County Sheriff's Department put together an informative article on the causes of false alarms.
Burglary by Household Type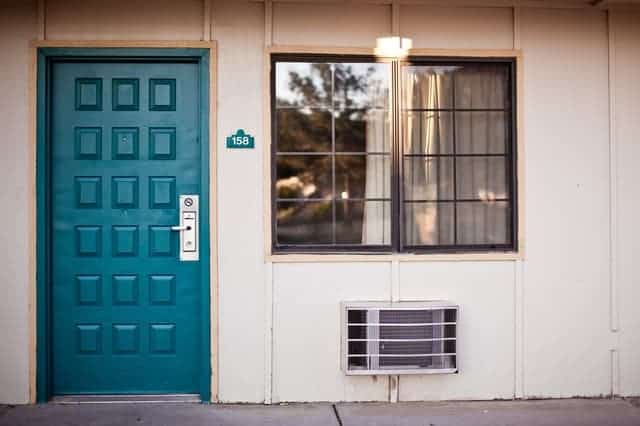 Confirmed by the report and our own experience, there are certain types of housing that are more likely to be robbed. For example, living in hotels, motels, or hostels adds to our probability of getting robbed, accounting for 36.5 percent of all residential break-ins. Mobile homes came in second at 32.4 percent, and houses and apartments made up 22.1 percent.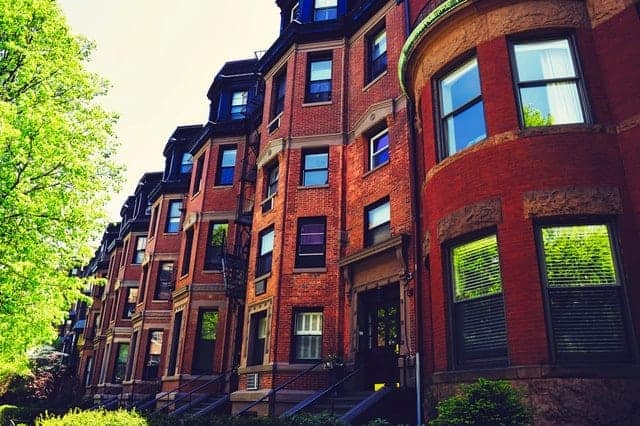 Data also communicated that rental properties are more likely to be robbed than residents, who, unlike us, own our home. The least likely group to become a victim of burglary is those living in either single-unit housing or housing with ten or more units. We figure this is because criminals want to avoid being seen leaving the crime scene.
Did You Know: Home security systems come in all shapes and sizes and we have thousands of hours under our belt analyzing systems. To make things easy for you, we've picked the best home security system that we feel is the right choice for most people. You can also check out our in-depth research on some of the top brands. Read our ADT review, our Vivint review, and even our SimpliSafe review to see how each of these systems performed.
Burglary by Household Member Demographics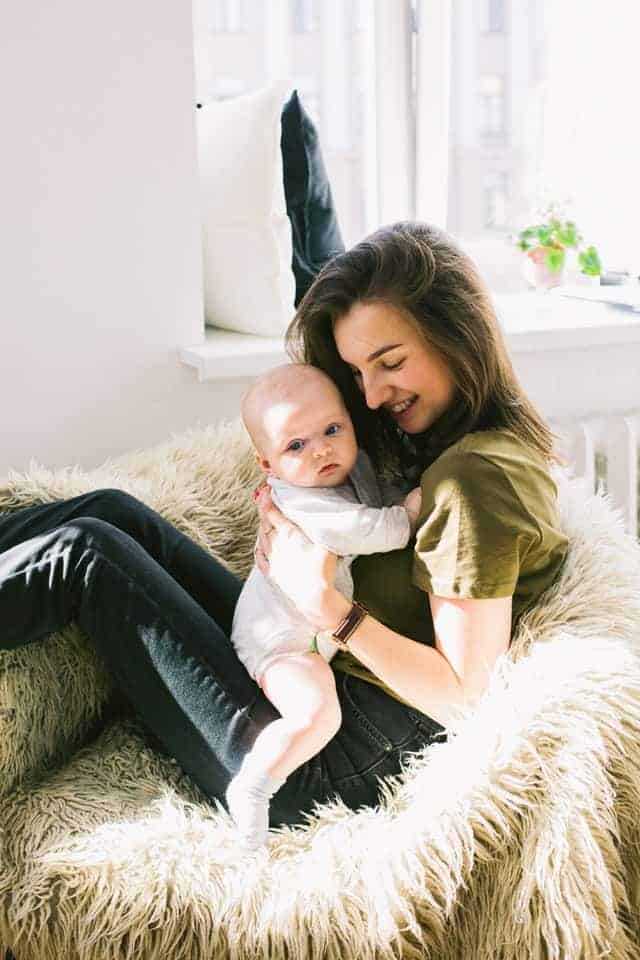 Something we found disturbing in our research was that who we are, in terms of race, age, and gender, is also related to how likely we are to be robbed. Researchers determined the most vulnerable homes were those with single females and children. For burglaries when no one was home, the most vulnerable groups were single males with children at 59 out of 1,000 cases, and then single females with children at 54 out of 1,000 cases. Interestingly, single males were more likely to be burglarized when no one was home than single females, but if someone was home, the genders had equal chances of being burglarized. The report also found that American Indian or Alaska Native heads of households experienced higher burglary rates at 57 out of 1,000.
Age also affected how likely a person is to experience a burglary. If the head of the household was younger than 19 years old, burglary rates were the highest out of any age range. Individuals 65 and older had the lowest rates.
Of course, we can't change who we are, so these numbers are important to know so we can weigh our risks.
Recap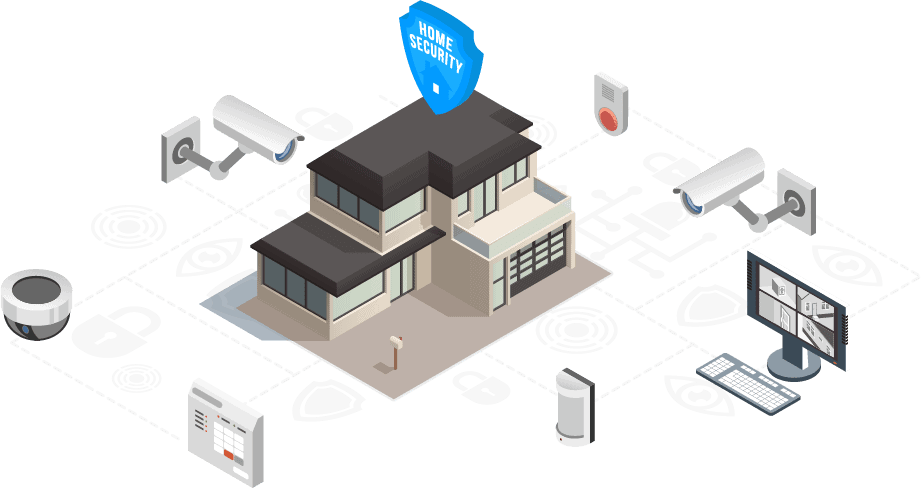 No security system can protect us from 100 percent of burglaries. Of course, having one still deters burglars from even trying, especially when we post signs from a known security company in front of our house. Even after evaluating the burglary statistics, we continue to recommend home security systems for every home, regardless of size, type, demographics, or location.
As the old phrase says, we'd rather be better safe than sorry! We're committed to protecting our home and those of others, so the opinion remains that a home security system is the safest way to go. It's simply about comparing and finding the right balance of costs and protection.
Frequently Asked Questions
Maybe you're still not sure if a home security system is right for you. In that case, keep reading the answers to the questions we get the most.