Is OnlyFans Safe?
Whether you're a content creator or content consumer, we have all the safety-related information you need to know about OnlyFans.
All of our content is written by humans, not robots.
Learn More
OnlyFans carved out a unique space for itself on the internet. It's the only mainstream social media platform where content creators directly get paid for every subscriber and fans get access to exclusive content not found anywhere else online. That exclusivity for fans, plus the freedom OnlyFans gives content creators to produce any content they like, are largely the reasons why the platform has gained popularity.
Today, however, we're taking a closer look at how safe OnlyFans really is, both for content creators and subscribers. We'll get into the weeds of OnlyFans' privacy policy, payment security, and all the risks and dangers associated with using the platform. Keep reading for our full report.
Is OnlyFans Safe?
The answer to that question is "yes," OnlyFans is mostly safe. The site is a legitimate social media platform and it's about as safe as any other social network out there. That's not to say there aren't any dangers on OnlyFans — especially since money is involved due to its subscription-based model. As long as you know what the dangers are (which we'll get into soon) and you do your best to avoid them, OnlyFans doesn't pose any pressing threat to your physical and digital safety.
Deeper Dive: In a study we conducted, we found that 29.6 percent of Americans think that social media is worsening their satisfaction in life, while 70.4 percent think that it's improving their quality of life. Read our report, titled "Is Social Media Ruining Your Life?" for the full scoop.
How OnlyFans Works
Before we go any further, let's take a quick look at how OnlyFans works. This will give us the insight necessary to understand the dangers of using OnlyFans, as well as how we can keep ourselves safe.
OnlyFans is a platform where content creators and influencers get to publish their work in the form of videos, photos, and text. Much like YouTube, users can "subscribe" to their favorite influencers, but the difference is that most content accounts require a monthly or yearly subscription fee. Only by paying this fee — which can be anywhere from $4.99 to $49.99 per month as set by the account owner — can you access an account's content.
FYI: Some OnlyFans accounts are free to follow, but you'll still need to add your credit card information to your account before OnlyFans lets you follow free accounts.
In addition to the publicly available content, influencers can set up pay-per-view type content in the form of private videos. These private videos can be anything from birthday greetings to personal advice, and the minimum fee that content creators can charge for each is $5.
As for the type of content, OnlyFans is best known for allowing NSFW and adult content on the platform, but the truth is, you'll find a wide variety of topics on OnlyFans. There are accounts focused on fitness, arts and craft, finance, photography, travel, sports, fashion, and a whole lot more.
OnlyFans for Content Creators
Content creators and influencers flock to OnlyFans because it pays well. Case in point: When Bella Thorne, the former Disney star, joined OnlyFans in 2020, she reportedly made over $2 million within a week.1
Content creators on OnlyFans enjoy safe and easy payouts. Before uploading content, they are asked to provide their bank account information to which OnlyFans will wire their payments. OnlyFans acts as the middleman — it collects subscription fees from fans and pays them out to content creators after a 20 percent cut. Throughout the platform's six years of existence, there have been no reports of major payout problems.
That said, content creators may still encounter dangers on the platform, some of which can cause financial woes, mental hardships, and even physical harm.
The Dangers of OnlyFans for Content Creators
Promoter scams, copyright infringement, identity theft, and stalking are the biggest dangers to content creators on OnlyFans. Let's discuss them one-by-one and see how you can protect yourself if you're an aspiring OnlyFans content creator.
Promoter scams: Since OnlyFans is a competitive platform for content creators, many small-time creators turn to promoters to speed up their account's growth. The trouble is, not all promoters are legitimate. These fake promoters will contact you (often on other social media sites), offer their services, and then run off with your money without delivering on their promise. If you do decide to enlist the services of a promoter, do a thorough background check of the agency and don't trust just anyone who contacts you.
Copyright infringement: "OnlyFans leaks" are rampant on the internet, unfortunately. Leaks happen when a subscriber screen-captures your content and then reuploads it somewhere else. Creators of adult content are the most likely victims of copyright infringement. To prevent content theft, you can add watermarks to your videos, a feature directly available on OnlyFans. If someone still leaks your content, however, OnlyFans has a dedicated copyright team that will issue takedown notices to websites, hosting services, and search engines for free.
Identity theft: Your online identity can also be stolen and used to earn money on OnlyFans. Most of the time, thieves use the profiles of Instagram and TikTok models. They download videos and photos from these platforms, and then upload them to a fake OnlyFans account. Since there has been a recent surge of this type of identity theft on OnlyFans, the platform now requires content creators to verify their identities before they can start earning.
Stalking: Stalking is a very real and very dangerous threat to content creators, especially those with overly-eager and obsessed fans. There have been several reports of stalking by OnlyFans subscribers. For example, one stalker reportedly broke into an OnlyFans model's home in New Hampshire, hid in the attic, and then took photographs of the model while she slept. To avoid or discourage stalking, limit the information you post on your page. Things like your address, the hotel you're staying at while on vacation, and other pertinent information that could be used to track you down, including your personally identifiable information, should be off-limits.
Pro Tip: It's always a good idea to bolster your digital security whenever you go online. This is especially true if you post publicly and interact with subscribers you don't know personally. We highly recommend using a virtual private network (VPN) to hide your IP address and location and having antivirus software to protect your devices from hacking and malware.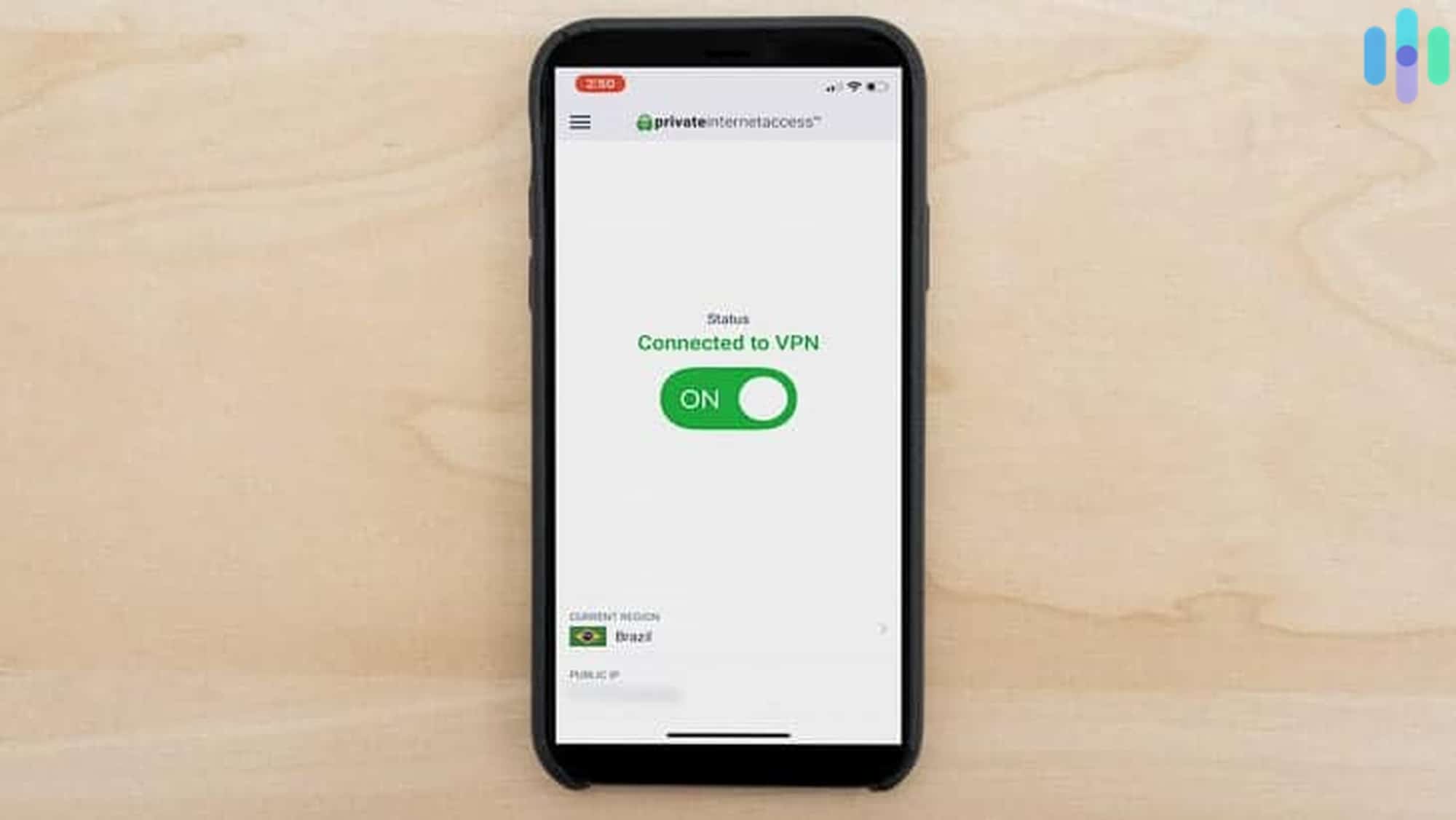 OnlyFans Protections for Content Creators
To its credit, OnlyFans offers a number of protections to shield content creators from some types of dangers. These protections include measures to protect accounts from unauthorized access, personal identity theft, and copyright infringement. Here are some examples.
Personal data encryption and security: Since OnlyFans requires content creators to verify their identities, it has measures in place to prevent loss of and unauthorized access to personal information. All personal information collected by OnlyFans is encrypted and kept in a separate server. By doing so, the company limits the attack surface for hacking and security breaches.
Financial information security: OnlyFans also stores bank information for payouts, which are processed and stored by the company's partner payment processor. The third-party processors OnlyFans use are all Payment Card Industry (PCI) compliant.

2

This means they are fully capable of processing payouts and storing bank account information securely.
Two-step verification: To further prevent account hacking, OnlyFans lets content creators lock their accounts using two-step verification. With this feature, anyone logging into your account will need to enter a six-digit one-time PIN sent to your authentication smartphone.
Copyright protection: As mentioned earlier, OnlyFans gives users the option to add watermarks to their uploaded videos; plus, there's a dedicated copyright team to help you in case someone steals your videos.
Restrictive tools: Lastly, OnlyFans lets content creators limit others' access to their content. For instance, you can limit who can send your direct messages, turn off comments to your posts, or even make your profile fully private, which means no one can see your posts and content.
OnlyFans for Subscribers
The other side of the OnlyFans coin consists of subscribers who deserve equal safety and digital security from the platform. After all, subscribers are the ones who drive the OnlyFans' economy.
To become a subscriber, you simply need to create an account. There is no identity verification, although you'll need to provide a working email address, as well as your payment and billing information. As of now, OnlyFans only accepts credit cards.
Generally, those are acceptable practices. However, you should still watch out for scams, hacking, and other dangers that might befall you as an OnlyFans subscriber.
Dangers of OnlyFans for Subscribers
Hacking is the number one danger to watch out for if you're a subscriber since your account stores payment information. Only the last four digits of your credit card number and your card's expiration date is displayed on your account, though. Even if someone hacks it, they'll only be able to use your card on the platform to subscribe or buy pay-per-view content. They can't steal your credit card information and use it outside of OnlyFans, so that's a relief.
One of the most common ways hackers gain access to OnlyFans accounts is through phishing attacks. They use email phishing to convince you to open a link to a site that looks like OnlyFans, only to record your login information if you try to log in through the fake website. The best way you can protect yourself is to have digital security tools like a VPN that can detect malicious websites, such as NordVPN's Threat Protection feature. We highlighted this feature in our NordVPN review. Some antiviruses can also detect malicious email attachments and download links, so something like a Norton AntiVirus Plus subscription can help you as well.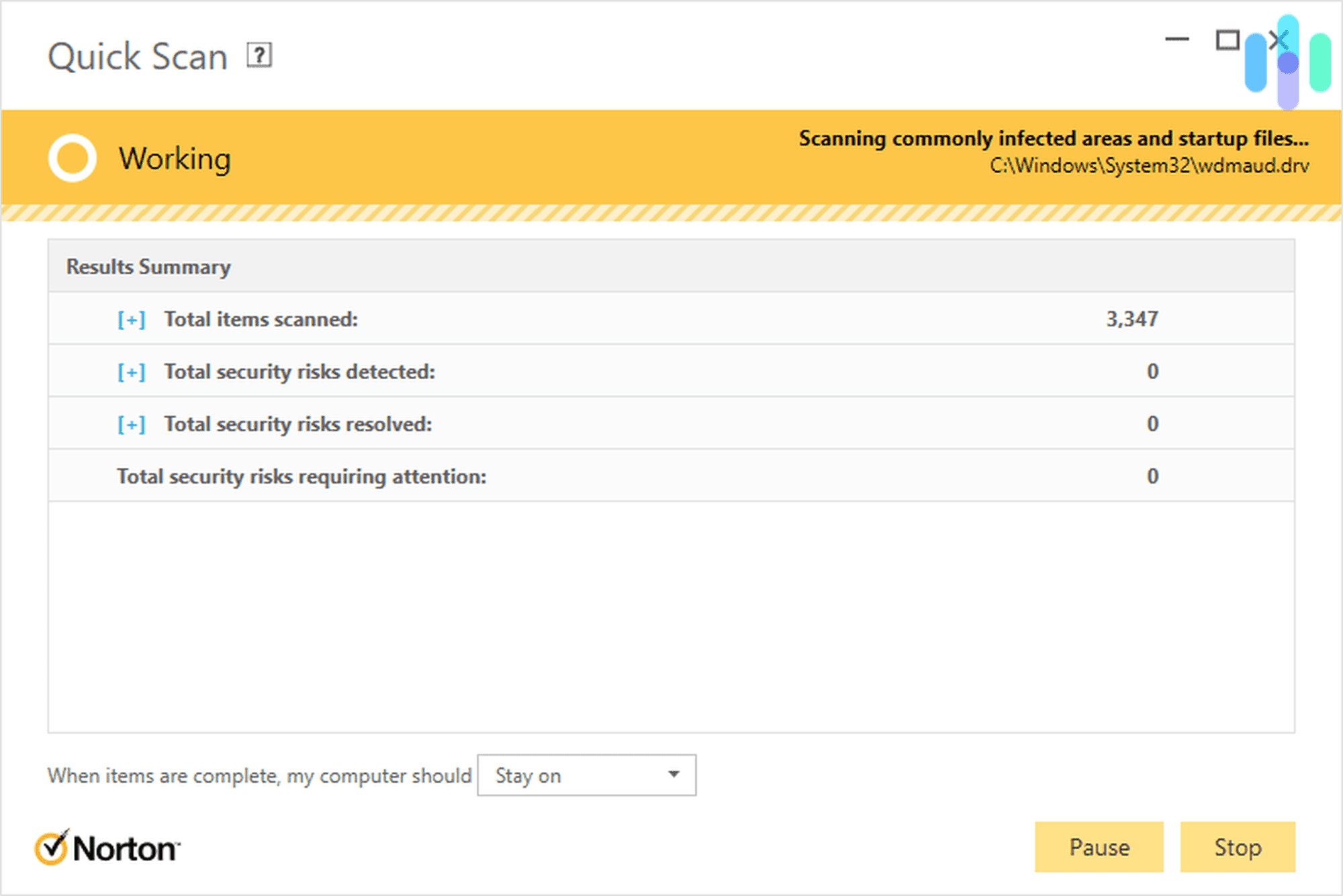 Besides hacking, OnlyFans subscribers need to watch out for scammers posing as legitimate OnlyFans creators. These scammers create fake profiles and use photos and videos lifted from Instagram and other social media sites to lure subscribers in. Since OnlyFans has a strict no-refund policy, you won't get your money back once you subscribed to one of those accounts. The only thing you can do is cancel your subscription to avoid getting charged again. Our advice is to always start with a monthly subscription, even if the yearly subscription saves you money. Once you're sure that you're following the right person, only then should you get a yearly subscription.
Is OnlyFans Safe for Children?
We'd like to note that OnlyFans is not a place for kids and teens. Even though the website doesn't verify ages when signing up as a subscriber, its Terms of Service is clear that only adults aged 18 and over can be on the website.3 One of the reasons is that most of the content is not appropriate for children. Besides NSFW materials, even accounts that feature other genres of content sometimes show suggestive photos and videos.
As for content creators, OnlyFans is strictly for adults. Even featuring minors in videos or photos is not allowed. It's clear, then, that OnlyFans is not safe for children.
Privacy for Subscribers of OnlyFans
Lastly, let's look at OnlyFans from a privacy perspective. The platform collects different types of information from its users, depending on whether the user is a subscriber or a content creator.
From what we've seen, OnlyFans collects these types of information from subscribers:
Identifiers such as account names, postal addresses, and email addresses
Device and network information such as IP addresses, browser versions, etc.
Biometric information if you use certain features like Face ID authentication
That's a short list, especially for a social media platform, which makes OnlyFans less of a privacy risk than other social media sites that collect a ton of information about its users (ahem, Facebook).
On the other hand, content creators need to provide more personal information, especially since there's an identity verification process they have to go through. In addition to the types of information above, OnlyFans collects these types of information from content creators:
Identifiers including real names, Social Security numbers, driver's license or passport numbers, and more depending on how the identity verification goes
Commercial information, including records of personal property and products or services purchased, where applicable
Professional or employment-related information
Network activity information including search and browsing history (another reason why we recommend using a VPN!)
The Bottom Line on OnlyFans' Safety and Privacy
Overall, OnlyFans is a safe — and frankly, quite enjoyable — platform. And we're not saying that because it allows adult content; OnlyFans hosts a wide variety of fun, informative, videos. In fact, if you enjoy watching tutorials and tips on YouTube, you'll find lots of similar (and perhaps better since they're not free) videos on OnlyFans.
Like all social media platforms, though, OnlyFans can also be a source of online dangers like hacking and scams. But due to its closed-off, subscription-based structure, there aren't as many scammers and hackers targeting OnlyFans as opposed to the likes of TikTok. (We talked about the dangers of TikTok here, if you're interested.) As long as you practice good digital security hygiene, avoid shady offers from promoters, and protect your account with a strong password and two-factor authentication, you should be safe while browsing or posting on OnlyFans.
OnlyFans FAQs
Let's answer some of the most frequently asked questions about OnlyFans.