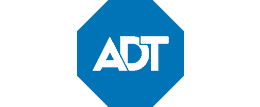 ADT Security Solutions for Business
ADT isn't just for homes. Learn about their suite of business security services in this guide.
Professional installation on all systems
24/7 monitoring centers nationwide
145+ years of home security innovation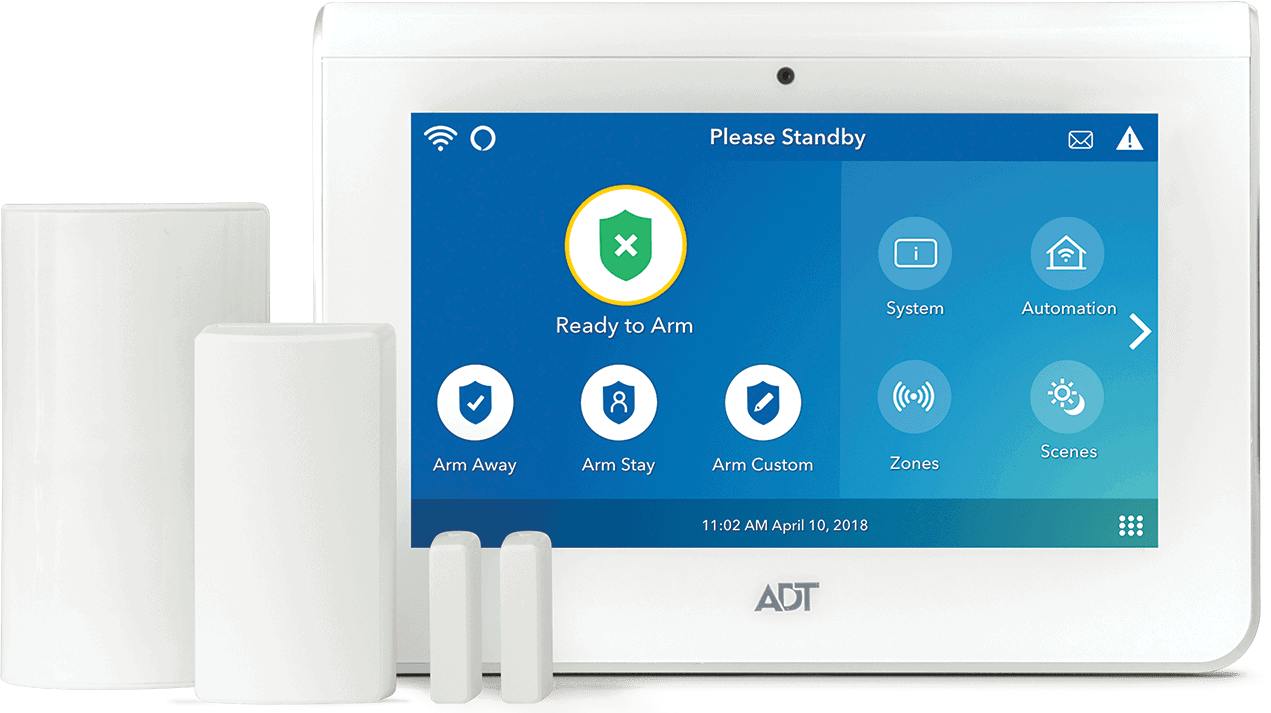 By

&

Last Updated on
Nov 9, 2022
Recent Update: 3 weeks ago
ADT is currently offering new customers a free Google Nest Doorbell and Nest Cam Outdoor as part of its Black Friday promotion.
You know ADT protects homes. You can't miss those iconic blue signs: over 6 million people have them in their front yards. ADT isn't just a top home security company, though. It offers a full range of business security needs as well.
Is ADT right for your business? Only you can decide that for certain. Hopefully, we can make that decision a little easier by offering you all the important details on ADT's business solutions.
ADT Security Systems & Monitoring
Security systems and monitoring are at the heart of what ADT does. Obviously, you want to be sure your business is safe from break-ins, fires, and floods. One of the great things about ADT is that its security systems can do more than just protect your business. Here's a complete list of how ADT systems can make your business run more smoothly at the same time they're keeping you safe.
Intrusion Detection
We might call intrusion detection a baseline security need. In simplest terms, you need to know the moment anyone illegally enters your property or holds up your employees. ADT offers a variety of products to safeguard both the perimeter and the interior of your business, including:
Window sensors
Motion sensors
Glass break sensors
Holdup buttons
Every ADT security system comes with full 24/7 monitoring. That means the moment a door opens when it shouldn't or someone breaks a window on your property, you'll know. Plus, ADT's security team will contact emergency services and get them to your property fast.
Video Surveillance
For some of us, intrusion detection isn't quite enough. We want to be able to see what's happening on our property as well. For these customers, ADT offers a range of camera options, including dome, bullet and turret cameras, as well as video doorbells.
ADT lets you view live feeds from these cameras any time. You can opt for 24/7 recording and  have a choice of storing video on-site or uploading it to a storage cloud. In addition, ADT offers useful AI functions that let you skip to the important moments in your footage so you can spend less time looking at your video screen.
As a bonus, you can set up cameras to keep an eye on employees and customers as well. For instance, you can periodically check on employees' productivity, or use the system's analytic capabilities to alert you any time too many customers are standing in line at the register.
Environmental Monitoring
Criminals aren't the only potential dangers to your business. You never know when natural disasters may strike. Luckily, ADT offers environmental monitoring as an add-on for its security systems. You can also purchase smoke detectors and flood sensors, and ADT's security center will monitor these 24/7.
In addition, ADT offers several options for dealing with environmental emergencies, such as fire extinguishers, wet and dry fire sprinklers, and hood suppression systems. In other words, the company doesn't just notify you if there's a problem. It lets you respond in real time.
Access Control
If you're looking to add an extra layer of protection to your business, you might consider investing in ADT's access control equipment. ADT offers keycard readers, for example, to supplement your intrusion detection. You'll know exactly which employees are on-site at any given moment, and you can limit who has access to sensitive areas like the stockroom or management offices.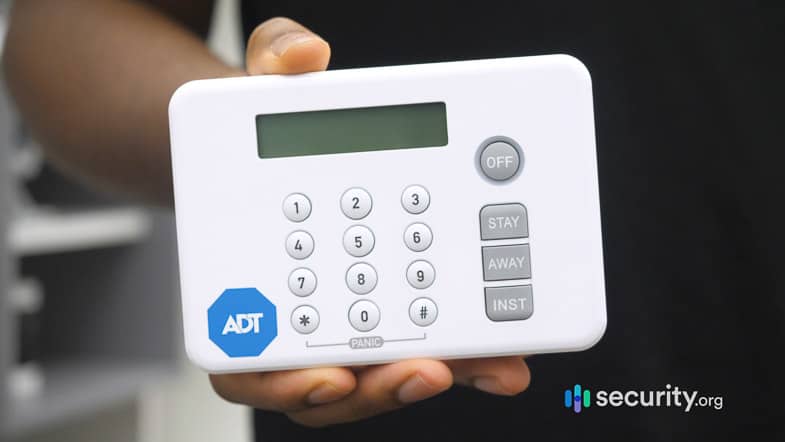 ADT offers video intercom systems, as well, to help you communicate more efficiently within the space of your business.
Interactive Control and Automation
You can control your entire ADT security system from your mobile device, with ADT's easy-to-use app. That means no matter where in the world you might be, you can turn your system on and off remotely, watch live video, and even review footage. In addition, you can integrate smart products like locks, thermostats, and lights into your system. With the touch of a button on your phone, you can open your door to let package deliveries in or turn on the heat when a cold snap hits overnight.
ADT Equipment
Your business' safety and security are only as good as the equipment you install to protect it. Let's take a closer look at just what kind of equipment ADT offers.
Intrusion Monitoring
ADT's most basic plans come with devices that protect your business from unauthorized intrusion. This equipment includes:
Door and window sensors: These sensors attach to doors and windows and let you know when anyone tries to enter your business unlawfully.
Motion sensors: Motion sensors send alerts any time they detect movement in or around your business.
Glass break sensors: Glass break sensors are specially designed to detect the sound and vibration of breaking glass so you'll know if someone tries to force their way inside.
Holdup button: Finally, ADT offers a holdup button you can conceal in a place that only employees can reach. That way they can alert emergency services covertly in the event of a robbery.
Environmental Monitoring
ADT offers equipment to help you monitor your environment as well. These can protect you from unexpected acts of nature such as fires and floods.
Smoke detectors: Where there's smoke, there's often fire. These devices emit an alarm the second they detect smoke so you, your customers, and your employees can escape from your business in time.
Carbon monoxide detectors: According to the Centers for Disease Control, 50,000 people wind up in emergency rooms each year from carbon monoxide poisoning.

1

 A CO detector can help you avoid being one of them.
Flood sensors: These sensors sit low on your wall and alert you if water rises high enough to touch them.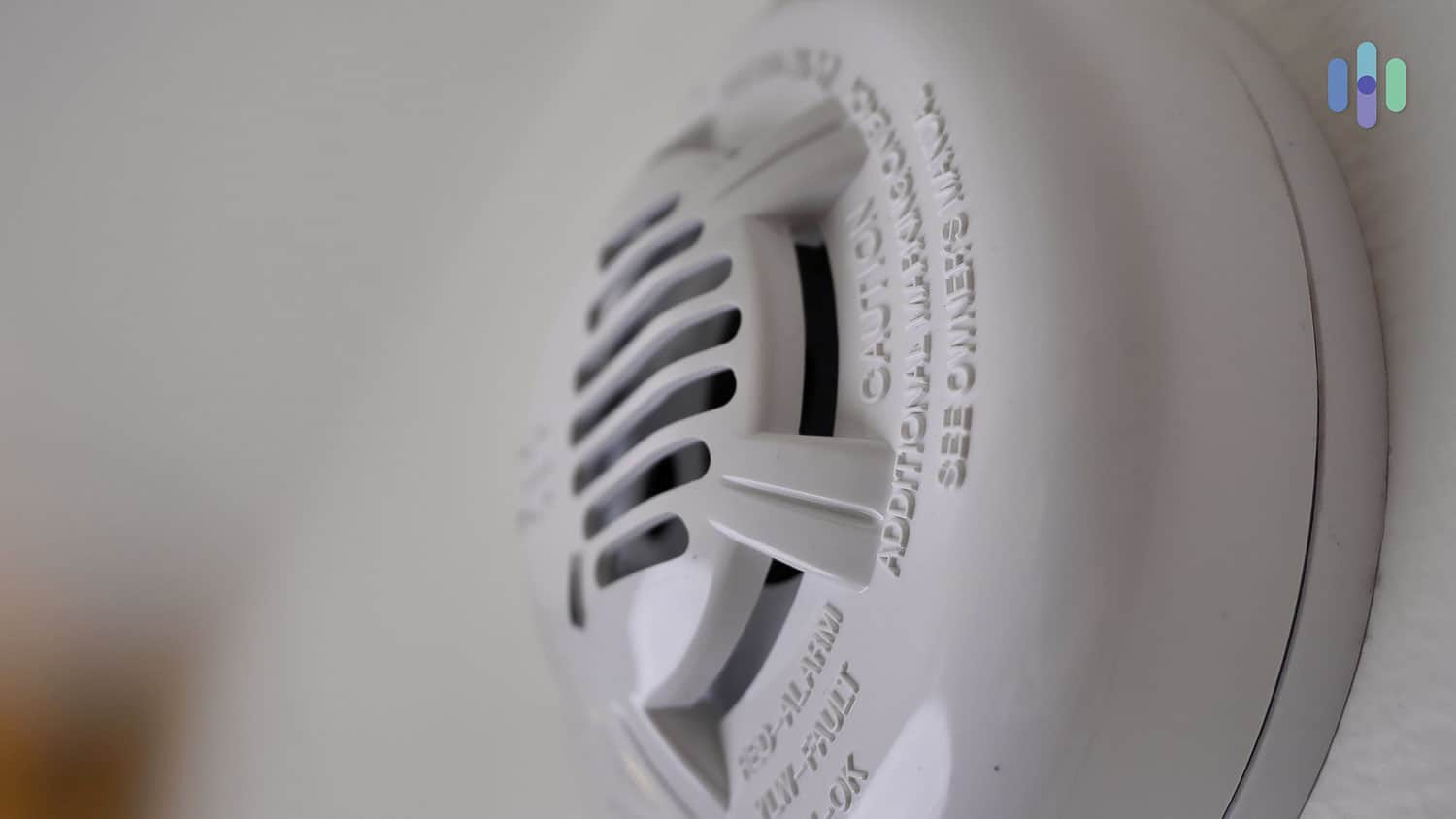 Access Services
Whether you're looking to limit access to your business overall or only particular sections, access services may be the key.
Keycards: With access services, you can issue an individual keycard to all or some of your employees. Or, you can provide access to others ranging from important clients to delivery services personnel.
Keycard readers: Keycard readers can limit who gets into your business by requiring that everyone who comes in has a coded keycard.
Two-way video intercom systems: You can place two-way intercoms at any spots in your business so you can communicate with employees quickly. Or, you can place one outside your back entrance so delivery people can let you know they've arrived.
Video Surveillance
ADT offers a range of cameras that can let you keep watch on all aspects of your business. All of these devices feature crystal clear 1080p HD images, the industry standard, and night vision capabilities.
Dome cameras: Dome cameras can swivel 360 degrees so you can see a space from every angle. Because the camera itself is encased in a dome, it can be difficult for anyone to know exactly where it's pointing.
Turret cameras: Turret cameras are similar in design to dome cameras. The main difference is that the camera is not encased in a glass dome. This means those you're monitoring will know if it's watching them. Since the camera isn't behind glass, it offers a better image than dome cameras.
Bullet cameras: Bullet cameras can rotate as well, though their range may be limited. The main advantage of a bullet camera is that it can see further than a dome camera.
Video doorbell cameras: ADT also offers video doorbell cameras. In addition to providing a clear image of what's happening at your door, these feature two-way audio so you can communicate with visitors.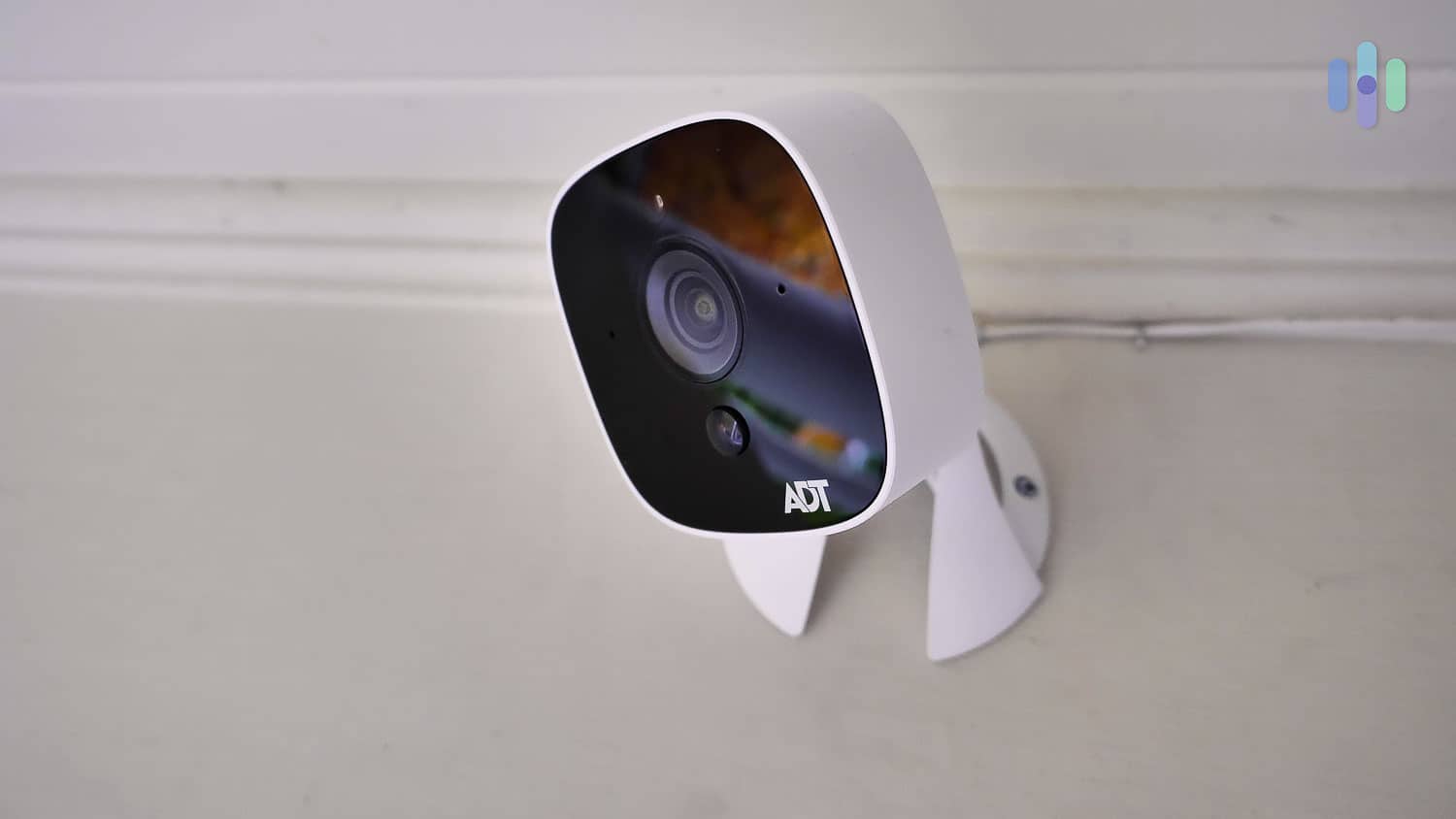 Cybersecurity
While ADT is most well-known for its physical security systems, the company offers cyber solutions for your business as well, under its Protection 1 brand. In particular, you can sign up for three different kinds of cyber protection.
Firewall: A firewall will limit who can access your business network, preventing hackers from entering your systems, accessing customer files or damaging your hardware.
Antivirus: Not every kind of attack on your network will be brute force. You are also vulnerable to picking up malware. You can't know, for instance, when an employee might use an infected thumb drive. Antivirus software scans your devices continuously looking to find and destroy any nasty programs that might damage your system.
Secure Backup: Finally, Protection 1 provides secure off-site backup for all your company's files. That way, even if your business is damaged by fire, you won't lose access to your data.
As part of its cybersecurity service, ADT provides full 24/7 monitoring of your entire network. The company takes care of all updates and, should you suffer a breach, ADT will send an on-site team to help you get back up and running quickly.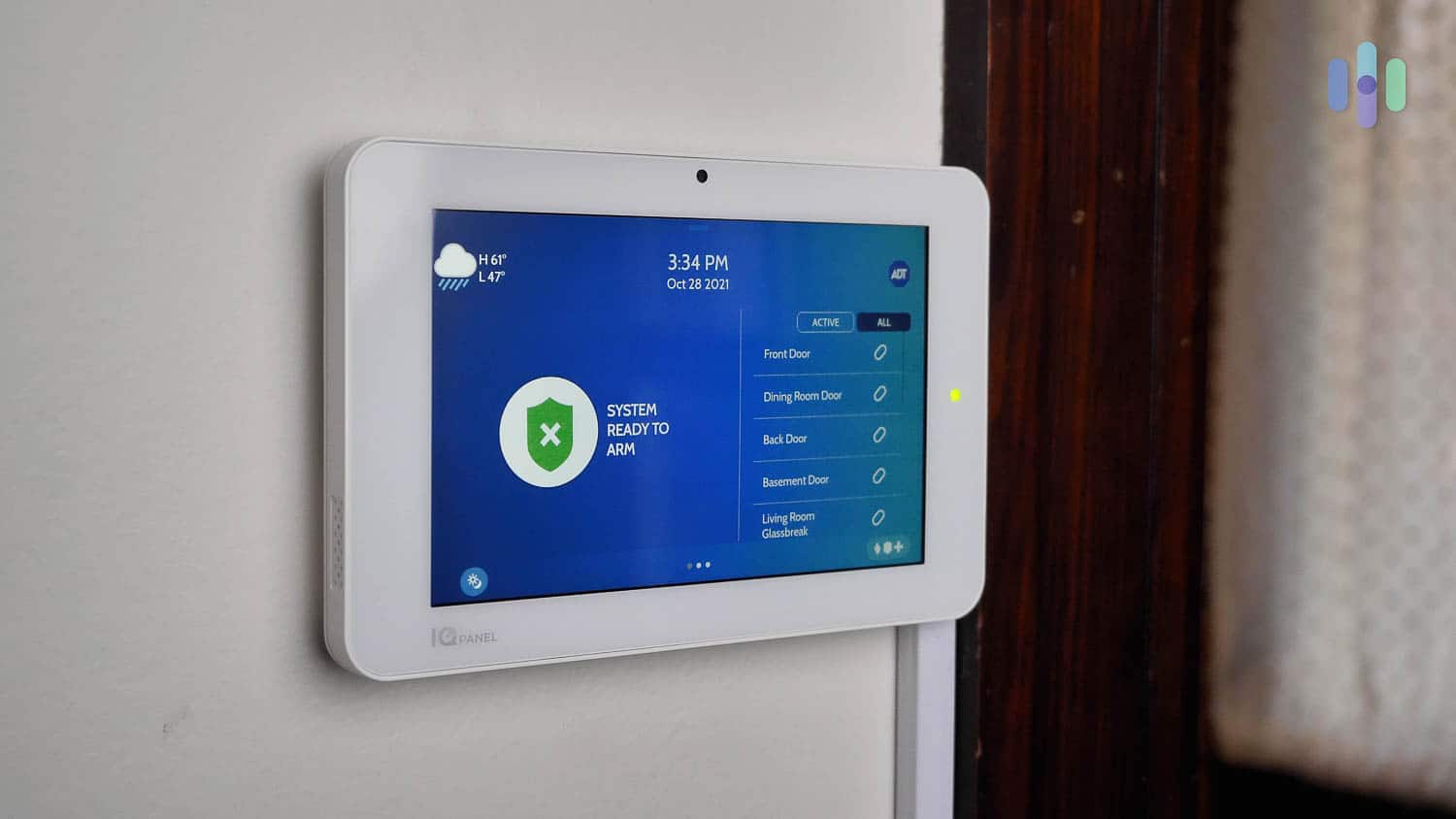 ADT Pricing
ADT's pricing can be something of a mystery. That's because the company likes to work with individual clients to create custom systems. As a result, costs can vary dramatically between customers.
However, the company does advertise three separate security system plans.
The first of these, the Secure plan, protects primarily against intrusion. It includes detection equipment as well as a holdup alarm system. In addition, this plan comes with temperature monitoring and flood detection.
Unfortunately, the Secure plan does not allow you to control your system remotely. For that, you need the Interactive plan. With this plan, you get real-time alerts, remote access to your system, and scheduling software to automate how your security operates.
Finally, ADT offers the Complete plan. This package comes with all the features available in the cheaper plans, plus video surveillance service.
| ADT plan features | Secure | Interactive | Complete |
| --- | --- | --- | --- |
| Intrusion detection | Yes | Yes | Yes |
| Holdup alarm | Yes | Yes | Yes |
| Temperature monitoring | Yes | Yes | Yes |
| Flood detection | Yes | Yes | Yes |
| Event history | No | Yes | Yes |
| Alerts | No | Yes | Yes |
| Customized scheduling | No | Yes | Yes |
| Remote access | No | Yes | Yes |
| Remote arm/disarm | No | Yes | Yes |
| Climate control | No | Yes | Yes |
| Lighting control | No | Yes | Yes |
| Small appliance management | No | Yes | Yes |
| Video | No | No | Yes |
ADT doesn't include prices with these plans, so we can't tell you in concrete terms what each one costs.
However, you can get a free security review that will identify your precise security needs. As part of this service, ADT works up a pricing plan that is suited to your individual business. In addition, ADT guarantees your satisfaction for up to six months. That means you can invest in a system, try it out for half a year and return it if it's not working out (just be sure to read ADT's fine print).
You might also use ADT's home security prices as a guide to what the company typically charges. As with its business plans, ADT offers three packages. Its most basic package, the Secure plan, includes seven devices and starts at $699, plus $45.99 a month for monitoring. The Smart plan comes with up to 12 pieces and retails for $1,010, plus $49.99 a month for monitoring. With the Video plan you get 11 different pieces, including a video doorbell, for $1,149 and $57.99 a month for monitoring.
Recap
ADT security systems for business are among the best on the market, but they aren't cheap. As a result, we don't recommend them often for small-business owners. If you do own a small business, we'd recommend looking into Cove security or even Vivint.
One of the advantages of ADT, though, is that the company offers custom plans that are scalable. In the end, no matter what size your business is, it's definitely worth asking the company to provide you with a free security review.