LifeLock Black Friday & Cyber Monday Deals
Full-service identity theft and credit monitoring
Device protection with Norton 360 antivirus
Reputation for outstanding customer service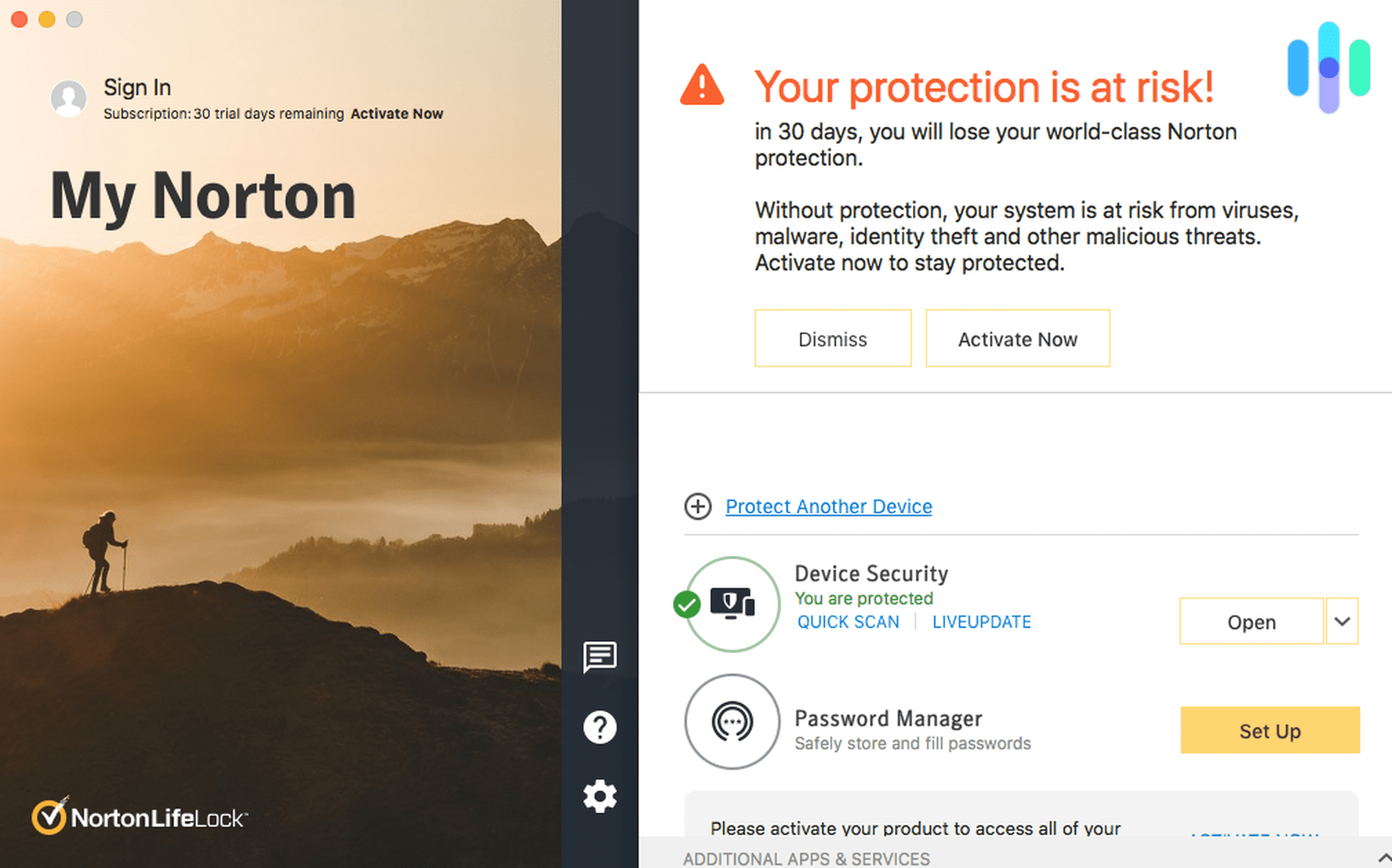 Black Friday and Cyber Monday are two of the best days of the year to save on all different types of products and services. That includes identity theft protection. LifeLock is perhaps the most recognizable identity monitoring brand, and they boast comprehensive coverage, affordable starting prices, and a user-friendly interface. Even so, we never believe you should have to pay full price for your cyber protection. With that in mind, we went in search of any Black Friday or Cyber Monday deals the company might be offering this year. Here's what we found.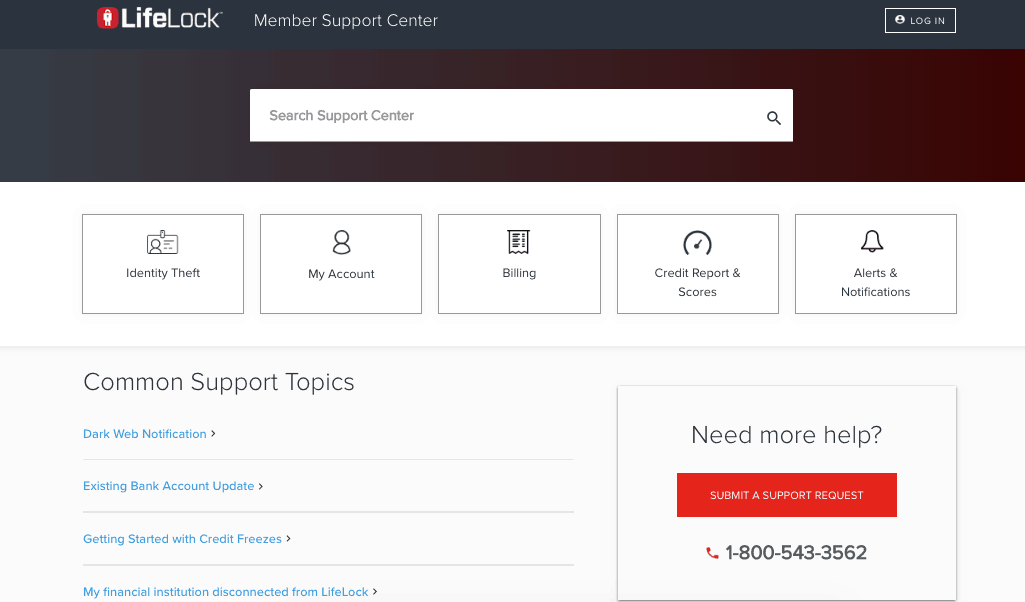 Black Friday and Cyber Monday Savings 2022
What did we find in terms of LifeLock savings this year? We're sorry to say, we couldn't find anything. Unfortunately, we couldn't track down a single ad for a discount on any LifeLock plans. It's still possible, of course, that the company could roll out some savings before Black Friday arrives. However, we took a look back at previous years and couldn't find any record of past sales on these days either. That doesn't bode well for the likelihood that 2021 will be the year when things change. But keep reading, as we have some important info in store.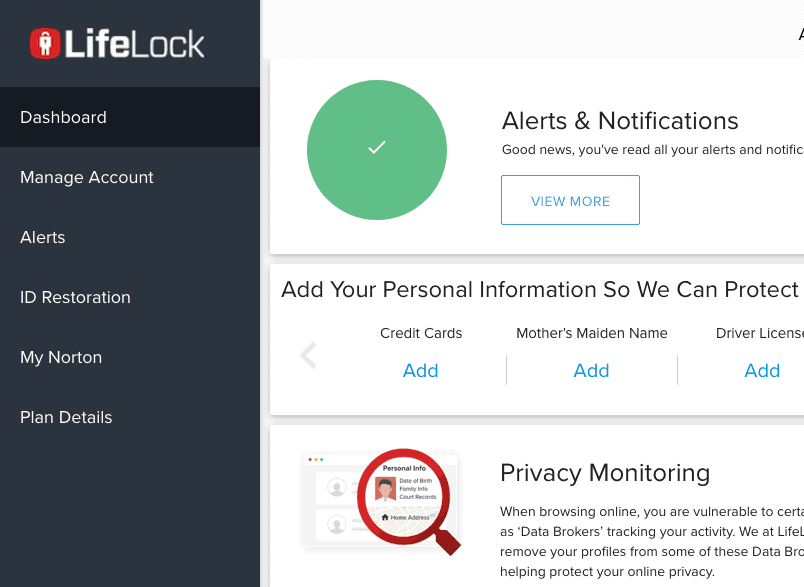 LifeLock; What You Get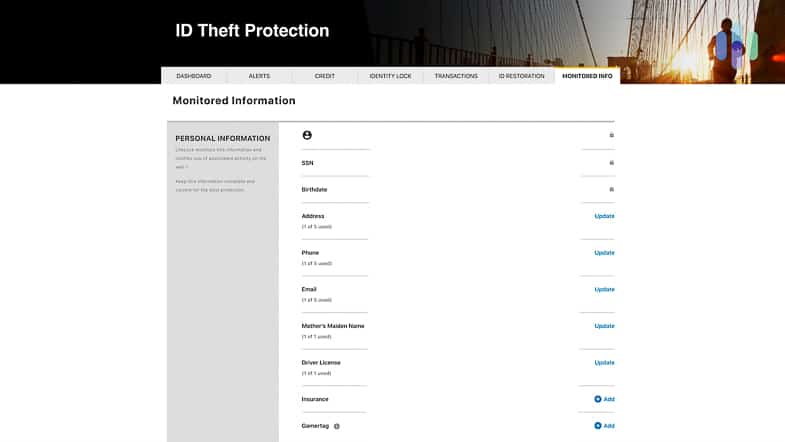 Let's back up just a bit and talk about Lifelock's many strengths as an identity theft protection service. How is it, exactly, that they consistently wind up near the top of our list of best identity theft services? The truth is that even without any Black Friday and Cyber Monday deals, Lifelock is still a great buy.
Credit Monitoring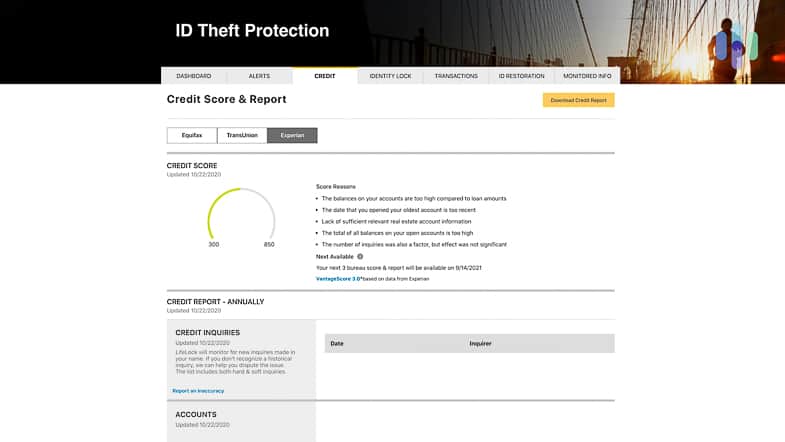 All three of LifeLock's plans provide daily credit monitoring to ensure no one is messing with your financial reputation. As you might expect, you get more coverage with the more expensive plans. In this case, only LifeLock's Ultimate Plus plan monitors all three credit bureaus (Experian, TransUnion, and Equifax). The Select and Advantage plans only monitor one.
In addition, the Ultimate Plus plan provides users with monthly scores and reports from all three bureaus. The Advantage plan provides scores and reports from one bureau, TransUnion. Unfortunately, with the Select plan, you have to rely on LifeLock to do the monitoring. This plan doesn't come with any scores or reports.
Financial Monitoring
Aside from our credit, LifeLock also monitors several other financial areas to check for suspicious activity, including:
Bank account takeovers
401(k) and investment accounts
Checking and savings accounts applications
Home titles
Criminal Areas Monitoring
Finally, LifeLock's coverage extends to criminal areas or potential criminal areas. It keeps an eye out for users' names in connection with:
USPS address changes
The dark web
Data breaches
ID verification requests
Crimes committed
Fictitious identities
Sex offender registry reports.
Want to find out even more about LifeLock? Read our complete LifeLock review.
LifeLock Pricing

LifeLock offers so much coverage in so many different areas, we had to make a chart to cover it all. Here's what you get with each plan and, more importantly, how much it costs.
Coverage
LifeLock Standard
LifeLock Advantage
LifeLock Ultimate Plus
Identity Theft Protection Benefits
24/7 Live Member Support
No
Yes
Yes- Priority
401K and Investment Account Activity Alerts
No
No
Yes
Alerts on Crimes Committed in Your Name
No
Yes
Yes
Bank Account Takeover Alerts
No
No
Yes
Checking and Savings Account Application Alerts
No
No
Yes
Dark Web Monitoring
Yes
Yes
Yes
Data Breach Notifications
Yes
Yes
Yes
Fictitious Identity Monitoring
No
Yes
Yes
File-Sharing Network Searches
No
No
Yes
Home Title Monitoring
No
No
Yes
ID Verification Monitoring
No
Yes
Yes
LifeLock Privacy Monitor
Yes
Yes
Yes
Lost Wallet Protection
Yes
Yes
Yes
Number of Annual Credit Scores and Reports
1
1
3
Sex Offender Registry Reports
No
No
Yes
SSN and Credit Alerts
Yes
Yes
Yes
USPS Address Change Verification
Yes
Yes
Yes
Reimbursement and Restoration Benefits
Maximum Coverage for Lawyers and Experts
$1,000,000
$1,000,000
$1,000,000
Maximum Personal Expense Compensation
$25,000
$100,000
$1,000,000
Maximum Stolen Funds Reimbursement
$25,000
$100,000
$1,000,000
U.S Based Restoration
Team
Specialists
Specialists
Device Security Benefits
Ad-Tracker Blocker
No
Yes
Yes
Amount of PC Cloud Backup (in GB)
0
250
500
Anonymous Browsing
No
Yes
Yes
Number of devices Covered by VPNs
0
10
Unlimited
Number of PAs, Macs, mobile devices, and tablets covered
0
10
Unlimited
Parental Controls
No
Yes
Yes
PC SafeCam
No
Yes
Yes
Virus Protection
No
Yes
Yes
Pricing
Monthly Price (First Year)
$9.99
$19.99
$29.99
Monthly Price (additional years)
$14.99
$24.99
$34.99
Price per month with annual plan (first year)
$8.23
$15.99
$24.99
Price per month with annual plan (additional years)
$12.49
$20.83
$29.17
Tip: LifeLock's prices go up after the first year, which is why getting deals and discounts is even more important.
It's worth knowing that LifeLock still offers plans that don't include Norton 360. However, these plans cost just as much as the Norton 360 plans, and they don't provide any antivirus or VPN coverage. What's the point in that?
Identity Theft Statistics
You may not think about identity theft on a daily basis, but the truth is it can happen to any of us at any time, whether we're online or not. Just how common is identity theft? Check out these statistics: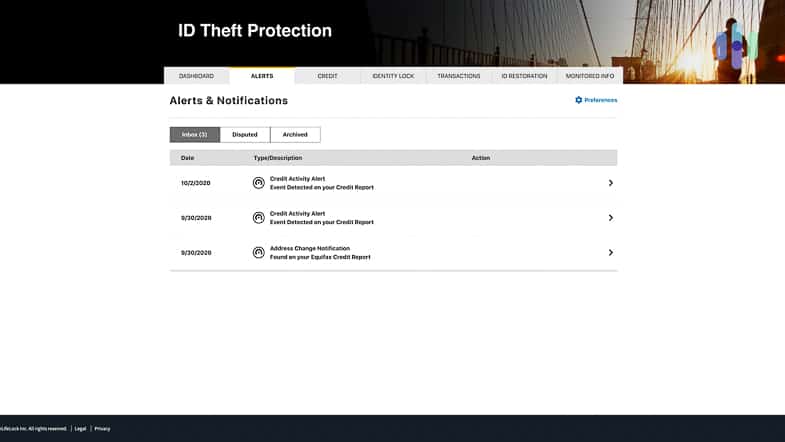 The FTC's Consumer Sentinel Network had over 1.3 million reports of identity theft in 2020. That represents more than a 100 percent rise over the previous year.

1

Out of the identity theft reports, the most common types of identity theft involved government documents and benefits fraud, with over 406,000 reports in 2020.
In 2020, the losses from identity theft fraud totaled $56 billion.

2

Of that $56 billion, $43 billion involved identity fraud scams.
Over half of parents of kids ages 16 and under believe that social media creates the biggest risk of child identity theft.
86 percent of identity theft perpetrators use their victims' existing account information, like their credit card or bank data

3

.
Six out of seven U.S. residents take at least some measures to prevent identity theft.
Did You Know: According to Security.org's research, 14 percent of parents of kids ages 16 and under report that their children have had their identities stolen.
To learn more about how to protect yourself from identity theft, check out our identity theft guide or our guide to child identity theft specifically.
Summary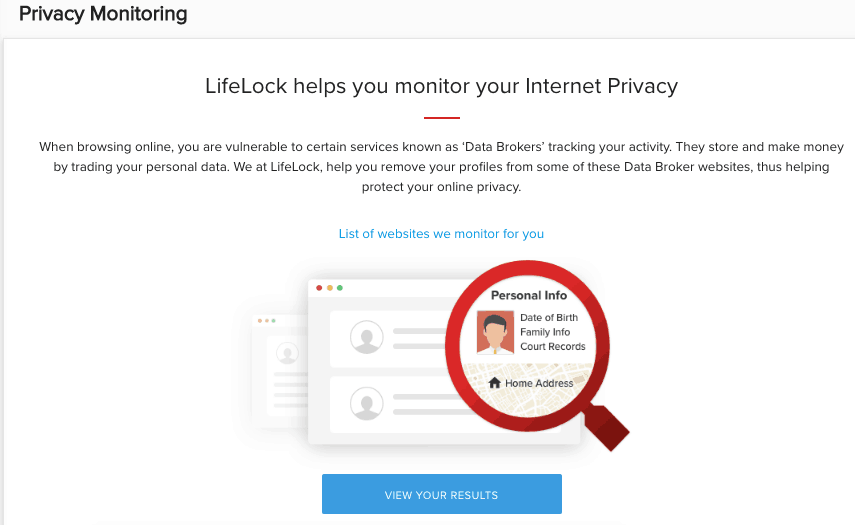 The best identity theft protection doesn't necessarily come cheap, and LifeLock is certainly among the best. Often a good Black Friday or Cyber Monday sale can reduce your bottom line. Unfortunately, LifeLock doesn't seem to believe in offering holiday discounts. In the end, choosing LifeLock comes down to whether you think the service is good enough to justify paying full price. We think it is, but not over the long term. We recommend trying the service out but cancelling before the second year price rise kicks in.