Security.org's Privacy Guide: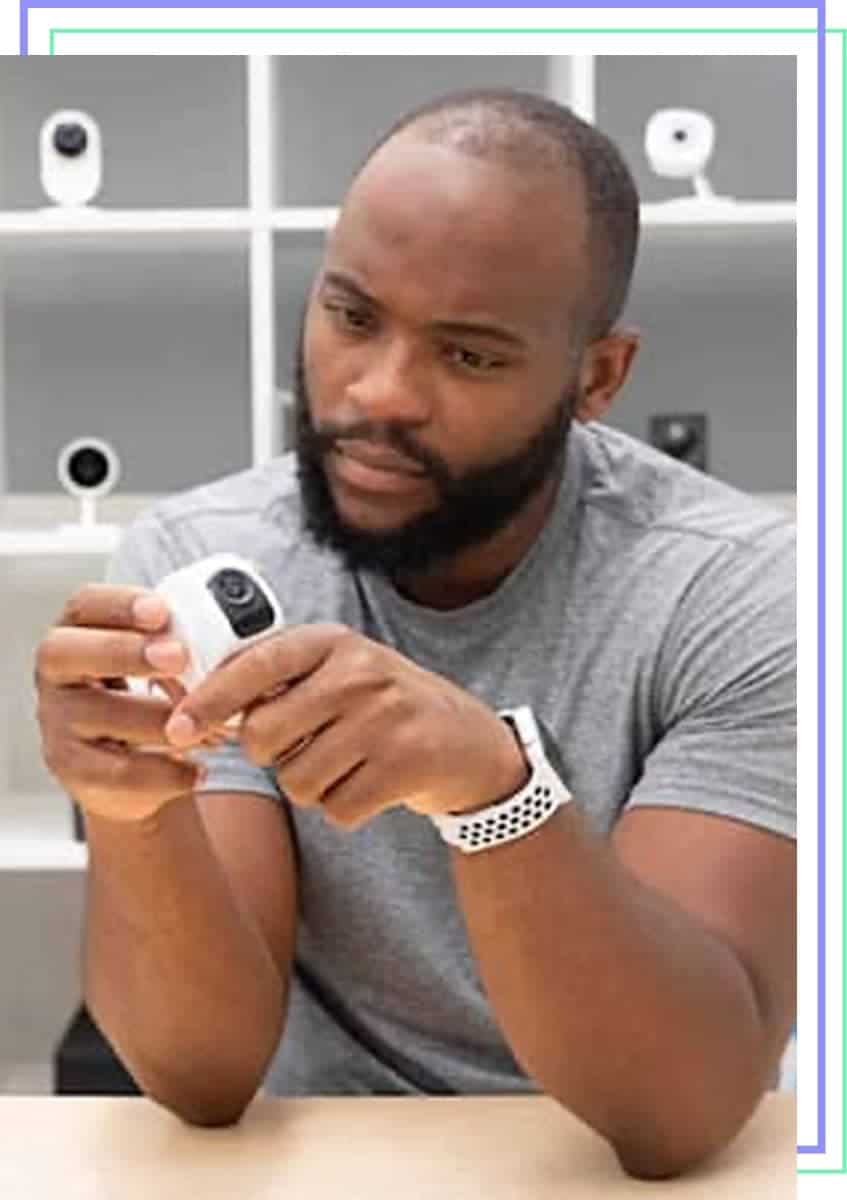 Turn on the news and you'll see countless stories about security breaches, hackings, and general misuse of customer information. How well do the following products protect customer data? We rated 170 different products and services from the following categories:
While the criteria for our ratings are different for home and digital security products, across the board, we examined:
Encryption methods
Software updates
Password requirements
Vulnerability management systems
Privacy policies, etc.
We've rated the security level of each product so that you can be better equipped to protect your personal information and prevent events such as hackings and identity theft.
This video provides an overview of the safest video doorbells, security systems, cameras, VPNs, and more in terms of privacy. We rated all products on a scale of one to 10 using objective measurements like encryption methods, privacy policies, and the like.
How We Rated Products and Services for User Privacy
To create accurate rankings for individual products, we looked at a variety of factors including encryption methods, security updates, mandatory passwords, authentication, vulnerability management, privacy policies, parental controls, the company's history of breaches, surveillance practices, and more.
We assigned a maximum number of points to every category (with 100 total points available), and once scores were calculated for each category, we divided the score by 10 for the product's final rating.
How We Rated Products for Privacy
Encryption: 15 Points
We checked each device's encryption standards for data both in transit and at rest, and network communications and capabilities. Five points were given for each.
Security Updates: Five Points
If a product offered automatic software updates, they were awarded three points, and if we could use the product during updates, we gave an additional two points.
Passwords: 10 Points
Having a mandatory password earned a service four points, and the ability to opt for two-factor authentication or multi-factor authentication earned a service an additional three points each.
Vulnerability Management: Five Points
If a company listed a contact for reporting vulnerabilities, they earned three points, and we rewarded an additional two points for a bug bounty program.
Privacy Policy: 25 Points
We looked at each company's privacy policy and deducted two points for what we deemed to be unnecessary logged data, like IP addresses, browsing history, time spent on the service, and the devices and browsers used. A maximum of 15 points could be deducted for this category. There were certain allowances made for specific products; for example, we would typically dock points for logging Social Security numbers, but we did not dock points in the identity protection category, as the monitoring of Social Security numbers is essential to the service.
We also took note of if a company allowed us to delete our data if we wanted to, and if we didn't have the option, we deducted five points.
Lastly, we examined their third-party sharing policies. If they sold our information for marketing or advertising purposes, we took away five points. If they only shared our information with basic third parties like payment processing vendors, we did not deduct points.
Surveillance: 20 Points
For devices that could "spy" on us, like security cameras or doorbells, we noted if the camera footage or audio was logged, and if it was, we deducted five points for each. If a company tracked and logged location or GPS data, they lost 10 points.
Parental Controls: Five Points
The inclusion of specific software or accessories for parents to control what their kids do online earned a company five points.
Company History: 15 Points
If a company was embroiled in any data breach, security scandal, or hack where user data was compromised, they lost five points. If the company didn't clearly outline how they would address the issue to ensure it would not happen again in the future, they lost an additional 10 points.
Additional Security Features: Five Points
While each product didn't lose points if they lacked additional security features, if they went above and beyond in aspects like physical privacy shutters or digital privacy zones, they could earn back five points.
Security Cameras

Security Systems

Doorbell Cameras

VPN

Identity Theft Protection

Antivirus Software

Password Manager

Smart Home
abode Indoor Outdoor Smart Camera

Alarm.com V522IR Wireless Interior Camera

Blue by ADT Outdoor Camera

Blue by ADT Indoor Camera

Brinks Home Indoor Camera

Deep Sentinel 3 Next-Gen Wireless Camera

iSmartSafe Indoor Smart Camera

Lorex Super HD 4MP Camera

Night Owl HD Wired Bullet Camera

ReoLink GO Solar Powered Camera

Reolink RLK8-410B4 Camera System

Ring Stick Up Cam Battery

Ring Stick Up Cam Plug-In

Ring Spotlight Cam Battery

Vivint Outdoor Camera Pro

YI Outdoor Security Camera
Kangaroo Home Security System

Link Interactive IQ Panel 2

Link Interactive 2Gig Go!Control Panel

Lorex 4 Super HD 2K Camera System

Swann 6 Camera 8 Channel 4K Ultra HD NVR Security System
Blue by ADT Doorbell Camera

SimpliSafe Video Doorbell Pro

August View Video Doorbell

eufy Security Video Doorbell

Kangaroo Doorbell Camera and Chime

Ring Video Doorbell Elite

Ring Video Doorbell 3 Plus
Private Internet Access VPN


Dashlane Password Manager
Amazon Echo Dot with Clock

Kwikset SmartCode 913 Deadbolt