How To Delete Personal Information from Google
Whether you want to avoid identity theft, hide a troubling social media presence, get rid of misinformation or decrease the risk of being stalked, deleting your personal information from Google is an essential first step.
Fortunately, it's not that hard to clean up what information Google has of you. Although you may not be able to wipe your online presence completely, taking these steps will help you claim a little bit more online privacy and anonymity.
Googling yourself may bring up some troubling results, but will Google let you delete that information? We'll show you how to clean up your internet presence, particularly your personal information.
How To Remove Personal Information from Google
One of the easiest ways to take down a page that contains your personal information is to either contact the website administrator or Google itself. The former could result in your information getting taken off the site, while the latter simply removes the specific page from Google search. The right course of action, then, is to contact the site administrator first. If that doesn't work, it's time to contact Google.
Contact Site Owner
To contact the site owner, try these methods in order:
Use the "Contact Us" page that is on most websites.
If that doesn't work, look up the site's registrant email or administrative contact on WhoIs.
Finally, if neither of the above options worked, contact the site's hosting company directly.
Once the site owner removes the web page, it will eventually be removed from Google search, as well. If the content is outdated, you can speed up the process by using Google's Outdated Content Removal tool.
Contact Google
If you've failed to contact the site's owners, or if they refuse to remove the content, then you can contact Google. However, note that they won't remove all personal information, just personal information that creates "significant risks" of harms like financial fraud or identity theft. They'll also remove content for legal reasons, like if it violates the Digital Millenium Copyright Act or if it's child pornography, which is illegal. Again, while Google can remove sites from their search pages, the site will still be available on the web and through other search engines. Here are the common types of content that Google may remove: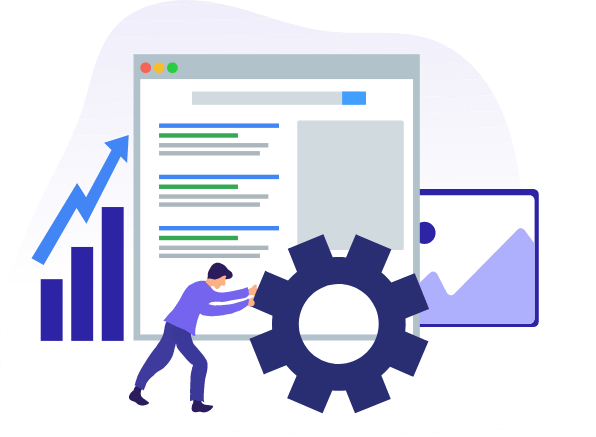 Non-consensual explicit, personal images: Google will remove images that show an individual nude, in a sexual act or intimate state, if the person didn't consent to the imagery or act and it was made public without their consent. Essentially, Google can remove any sexual imagery that was intended to be private.
Fake pornography: Google will also remove any fake imagery where an individual is identifiable and is depicted as either nude and/or in a sexually explicit situation. The image also needs to be distributed without the individual's consent for Google to remove it.
Content on sites with exploitative removal practices: Some websites post content and make users pay to remove it. If the individual is the subject in the content, the website is not a business review site, and it necessitates payments for removal, you can ask Google to remove it for you, for free.
Financial, medical, or national ID info: Google will also remove any national identification numbers like Social Security numbers, bank account and credit card numbers, images of signatures, and personal medical records.
Doxxing content: Doxxing is when people expose an individual's contact information with the intent to cause harm, calling for people to harass them. To qualify, the content must include both contact information and explicit or implicit threats or calls to action to harm or harass the individual. Doxxing does not apply to everyday instances of contact information such as online directories, government documents, or business and real estate records. It also does not apply to content determined to be "of public interest" such as government records, criminal conduct records, or professional contact information that's shared in professional wrongdoing allegations like fraud or scams. This public interest information also applies to any information pertaining to public officials or active civic participation, according to Google.
Outdated content: Google will also remove outdated content in a few instances:

Pages or images no longer exist
Page no longer has critical, important, or sensitive content
The individual doesn't own a search results page
Content has been removed but is still showing up in Google searches; in this case, the information may still be showing up due to a snippet or cached copy, so you'll have to request removal again.
More Ways To Maintain Your Privacy Online
If you've removed or requested to remove your personal information from Google, there are a few other steps you can take to stay as private as possible online.
Google yourself: First and foremost, it's always important to Google yourself periodically to see what comes up. You can even set up Google alerts in your name to ensure that nothing harmful about you is being posted online.
Deactivate accounts: Rather than simply not using social media, it's best to completely deactivate your accounts, and any other blogging accounts you may still have. This means that the companies will actually delete all of your information so it won't show up anywhere online.
Junk email: Many online checkouts ask for an email before you can place your order; we recommend making a fake email account up for these instances.
VPNs: VPNs will hide your web activity and device IP addresses, meaning that you can browse privately online. Your Internet Service Provider (ISP) won't have access to any of the websites you visit, nor will would-be hackers.
Tor: Tor is another way to surf the web anonymously and without getting tracked by your ISP. Tor is an anonymity project that gives you access to a secure network (often called the deep web) where you can browse freely without revealing your real IP address and location.
Check out as a guest: If it's an option, always check out as a guest so you can avoid giving your personal information to websites.
Don't give out information: As a general rule, only provide your email address and phone number when absolutely necessary.
Delete your information from collection websites: Finally, get large data collection companies to delete your data and stop selling it to other companies for targeted advertising. You can go about this two ways: one, by using an automated service like DeleteMe, Metal Rabbit, or Reputation Defender, or by doing so manually. Here are the largest data collection websites and how to get your information deleted manually.
Name of Data Collection Website
URL
Phone Number
Email
Mailing Address
Acxiom LLC
Acxiom LLC
1-877-774-2094
consumeradvo@acxiom.com
Consumer Advocate

Acxiom P.O. Box 2000

Conway, Arkansas 72033

CoreLogic
n/a
866-873-3651
privacy@corelogic.com
Mark Wynn

Sr Ldr, Compliance Officer

40 Pacificia Suite 900

Irvine, California 92618

Epsilon Data Management, LLC
Epsilon Data Management, LLC
n/a
n/a
n/a
Equifax Information Services LLC
Equifax Information Services LLC
866-295-6801* must be 18 or older to call
n/a
n/a
Exactis
n/a
386-283-5060
success@exactis.com
1 Florida Park Drive 2 Suite #308

Palm Coast, Florida 32137

Experian LLC
Experian LLC
888-397-3742
dataselect@experian.com
Chief Privacy Officer, Compliance Department, Experian

475 Anton Blvd.

Costa Mesa, California 92626

Innovis
Innovis
855-871-3076
privacy@innovis.com
Attn: Privacy Officer

250 E. Broad Street

Columbus, Ohio 43215

Intelius
Intelius
888-245-1655
support@mailer.intelius.com
n/a
KBM
KBM
866-275-4526
donotmail@wundermanthompson.com
n/a
Oracle Data Cloud and Datalogix
Oracle Data Cloud and Datalogix
n/a
n/a
n/a
PeekYou
PeekYou
n/a
info@peekyou.com
PeekYou

P.O. Box 705

Ashburn, Virginia 20146

PeopleFinders
PeopleFinders
800-718-8997
n/a
n/a
PeopleSmart
PeopleSmart
1-866-885-6480
support@peoplesmart.com
MSC- 149098

P.O. BOX 105168

Atlanta, Georgia 30348

Quantcast
Quantcast
n/a
n/a
Quantcast

795 Folsom St.

San Francisco, California 94107

Recorded Future
n/a
1-617-553-6400
n/a
Recorded Future

363 Highland Avenue

Somerville, Massachusetts 02144

Spokeo
Spokeo
888-558-9004
privacy@spokeo.com
n/a
Tapad
Tapad
646-561-6500
privacy@tapad.com
Tapad

551 5th Avenue 9th Floor

New York, NY 10176

Tower Data
Tower Data
646-742-1771
privacy@towerdata.com
Tower Data

33 Irving Place, 3rd Floor, Suite 4030

New York, NY 10003

TransUnion
TransUnion
866-310-8783
n/a
n/a
Verisk
n/a
n/a
privacy@verisk.com
Insurance Services Office, Inc. Attention: Chief Privacy Officer

545 Washington Boulevard

Jersey City, New Jersey 07310

White Pages
White Pages
n/a
support@whitepages.com
n/a
ZoomInfo
ZoomInfo
833-901-0859
remove@zoominfo.com or privacy@zoominfo.com
ZoomInfo Attention: Privacy

805 Broadway, Suite 900

Vancouver, Washington 98660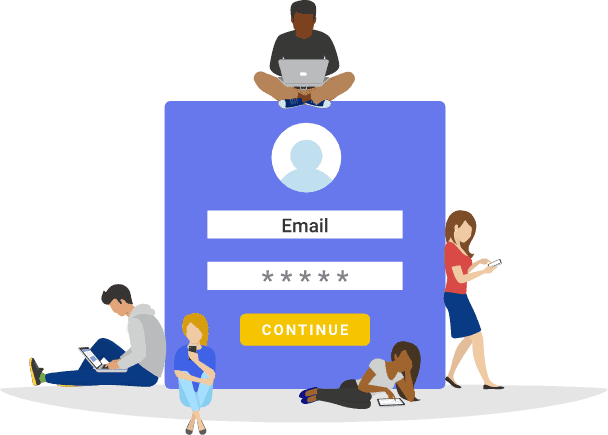 Can You Remove Public Records?
Unfortunately, no one has complete control over what personal information shows up on Google or the internet in general. Public records, for example, can't always be removed. In fact, California's constitution, as well as its Public Records Act, states that the Secretary of State must provide public access to public records, So if you submit documents for filing with the Secretary of State in California, this information will be made publicly available. Similar legislation exists in other states, as well. Although California is one of the strongest states for data privacy, getting public records removed from government websites isn't always legal or possible.
Why Do People Search for Others on Google?
There are a number of reasons why people would search for others on Google, but it typically has to do with social networking, dating, and employment.
Social Networking
Googling friends and acquaintances is a way of catching up with people with who you may not be in regular contact. Dr. Yasmin Ibrahim, a professor of Digital Economy and Culture at the Queen Mary University of London, told Mashable that the digital economy "teases out…the inherent curiosity in the human condition," rendering humans as "trackable entities who can be followed and in some ways surveilled through their virtual presence online". In other words, rather than call a friend to catch up, people may simply Google them to get updates.
Dating
A study from JDP asked people if they research their dates before meeting them.
Do you research people before going on dates?
Always
38%
Rarely
12%
Usually
23%
Never
11%
Sometimes
16%
As you can see, the majority of people, 61 percent, always or usually research people before going out on dates, making the search results important for forming romantic relationships.
Employment
Similarly, over half of employers have found content on social media that caused them not to hire a candidate. Moreover, 70 percent of employers use social networking sites to research job candidates, and an additional 48 percent use social media to check up with current employees. Subsequently, 34 percent of employers have reprimanded or fired employees based on the online content they found, so making sure that your Google search results are clean is also essential for your professional life.
What Does My Google Search Say About Me?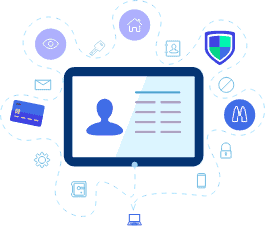 As your Google search results can affect who you're friends with, who you date and where you work, Googling yourself is imperative. If you find compromising social media accounts, inappropriate pictures or personal information compromising your identity, then cleaning up this page is essential.
Laws Surrounding Data Removal Requests
Laws regarding data removal requests differ state to state, and there's no federal right to opt-out of data collection or right of deletion. The right of deletion means that the user can request that businesses delete personal information about them posted online in certain conditions. Lawyer and Security.org Chief Editor, Gabe Turner, explains, "The United States…has failed to create a true individual right to privacy. Legally, there is no federal right to erasure as established by the GDPR…[instead], each state must legislate its own laws protecting the privacy of its citizens" He continues, "Interestingly, the protections extended through the Fourth Amendment regarding electronic tracking and privacy have yet to be stretched to include corporate aggregator overreach, consequently, while there are laws in some states establishing the right to protect some personal data, there is no absolute right to erasure under any federal or state law." Currently, the following 13 states offer their residents the right of deletion:
Arizona
Illinois
Maryland
Minnesota
Nebraska
New Hampshire
New York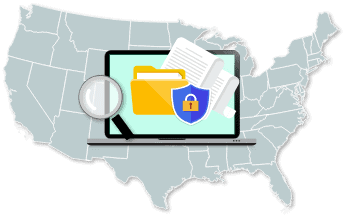 Pennsylvania
Rhode Island
South Carolina
Virginia
Wisconsin
California
As we mentioned earlier, California has the strongest data privacy laws. The California Consumer Privacy Act of 2018, for example, gives California residents the right to delete personal information, with some exceptions, as well as the right to opt-out of the sale of their data. However, this act does not apply to publicly available information from federal, state, or local government records such as property records and professional licenses. Again, you may not be able to get public records deleted.
Recap
If you're in physical danger, getting rid of your personal information on Google can be life-saving. However, Google won't follow all deletion requests, so make sure that the page you want to be deleted meets their requirements. Otherwise, contacting the site owner is your best bet. To keep up with your search results automatically, services like DeleteMe are affordable and comprehensive options. If you want to learn more about digital security in general, read about the most common type of fraud by state, the data tech companies have on you, or safety while dating.
Sources
https://search.google.com/search-console/remove-outdated-content?utm_source=wmx&utm_medium=deprecation-pane&utm_content=removals
https://www.copyright.gov/legislation/dmca.pdf
https://support.google.com/websearch/troubleshooter/3111061?hl=en#:~:text=Google%20Search%20shows%20information%20gathered,to%20list%20in%20search%20results.
https://www.sos.ca.gov/business-programs/pi-faqs
https://mashable.com/article/friendship-ends-google-social-media-searches/
https://www.jdp.com/blog/study-online-dating-statistics/
http://press.careerbuilder.com/2018-08-09-More-Than-Half-of-Employers-Have-Found-Content-on-Social-Media-That-Caused-Them-NOT-to-Hire-a-Candidate-According-to-Recent-CareerBuilder-Survey
https://oag.ca.gov/privacy/ccpa