Prime Day May Set Records For Package Theft
Amazon Prime members are ready to shop; options for reducing your risk of stolen packages
By Aliza Vigderman | Last Updated September 29, 2022
Recent Update: 2022 is a unique year for Amazon Prime members. After a successful Prime Day in July, Amazon announced a second Prime Day event to be held on October 11 and 12. This new event, called the Prime Day Early Access Sale, gives Prime members early access to holiday deals and discounts.
In light of that, we expect package theft cases to rise during Prime Day October and remain high for the remaining months of the year due to the holidays and upcoming Black Friday and Cyber Monday sales.

The annual Prime Day events only get bigger and better, with each one seemingly surpassing the last in terms of sale numbers. That's no surprise, as since the COVID-19 pandemic, online shopping has risen to holiday levels. But as Prime Day orders increase, so will package theft, affecting millions of Prime members.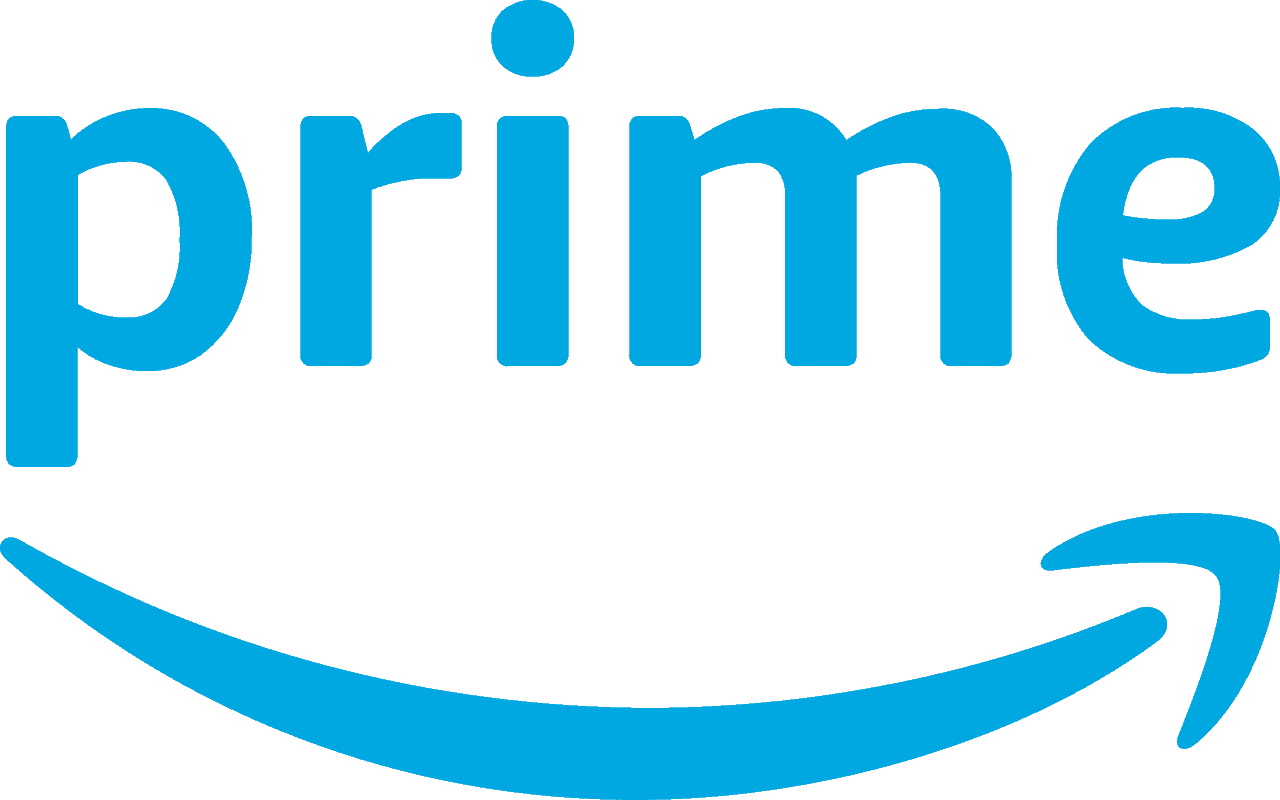 Prime Day and Package Theft
In 2020, Amazon Prime Day revenue was over $10.4 billion worldwide. Our internal data, along with data from Google Trends, clearly shows spikes in package theft rates during Prime Day. But in general, package theft is at an all-time high. According to package theft research conducted in
May and September, 40 percent of U.S. households reported having a package stolen at their place of residence and one in five reported an incident in the previous three months. Similarly, Google searches for "stolen packages" increased by nearly 40 percent last holiday season.
How Much Package Theft Occurs Each Year in America?
The most detailed attempt to quantify package theft comes from Professor José Holguín-Veras, engineering professor and director of the Rensselaer Polytechnic Institute Center of Excellence for Sustainable Urban Freight Systems, calculated in collaboration with the New York Times. According to Holguín-Veras, 1.7 million packages are stolen or lost everyday in the U.S.; over the period of a year, that amounts to over 620 million packages2. In an interview with Security.org, Holguín-Veras explained what his methodology included:
"incidents reported to the police (incidents, not packages) clearly identified as missing (because no one is sure if they were actually stolen);
underreporting of these incidents (the general feeling is that many thefts are underreported);
number of packages stolen per theft incident; and
the number of internet deliveries made in the U.S. We considered multiple scenarios and settled on the range of values that seemed sensible to us."
During e-commerce booms, package rates increase. We would expect at least a 40 percent increase in package theft the week following Prime Day. An estimated 1.7 million packages are lost or stolen daily in the U.S. Here's how you can protect yours.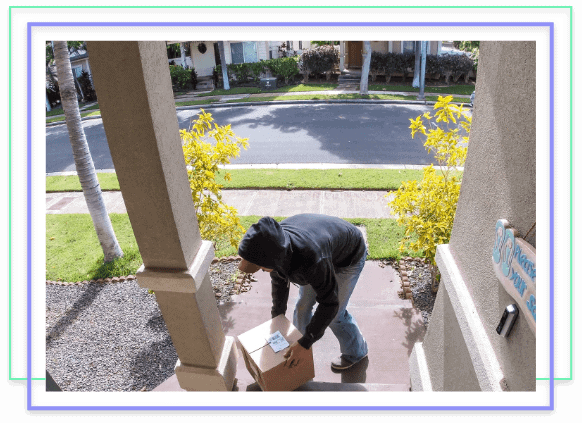 How To Protect Amazon Packages
Don't become a statistic; protect your Amazon packages this Prime Day. The company offers a variety of different ways to prevent package theft; read on to find out what they are.
Amazon Hub Lockers and Counters
Don't want delivery workers in your home, yard, garage, or car? Instead, you can have your Amazon packages delivered to their Hub Lockers or Hub Counters, available in over 900 locations in the U.S.
Of course, the rate of package theft also depends on the Prime member's city of residence, as crime rates3 differ city by city. As a result, Amazon has started to build their Hub Lockers in cities with high property crime rates. The following are the cities with the highest crime rates in the U.S., along with their number of Amazon lockers listed on Google Maps.
| City | State | Property Crime Rate | Population | Property Crimes | Number of Amazon Lockers on Google Maps |
| --- | --- | --- | --- | --- | --- |
| Seattle | Washington | 5.15% | 742,759 | 38,246 | 180 |
| San Diego | California | 1.91% | 1,436,495 | 27,416 | 179 |
| Fort Worth | Texas | 2.85% | 893,756 | 25,433 | 119 |
| Las Vegas | Nevada | 2.84% | 1,644,390 | 46,673 | 114 |
| San Francisco | California | 5.53% | 889,282 | 49,214 | 102 |
| Austin | Texas | 3.46% | 973,344 | 33,655 | 94 |
| Denver | Colorado | 3.67% | 720,745 | 26,464 | 88 |
| Los Angeles | California | 2.51% | 4,029,741 | 101,267 | 88 |
| San Antonio | Texas | 3.99% | 1,539,328 | 61,478 | 87 |
| Boston | Massachusetts | 2.02% | 694,673 | 14,007 | 78 |
| Philadelphia | Pennsylvania | 3.10% | 1,586,916 | 49,145 | 61 |
| New York | New York | 1.50% | 8,523,171 | 128,051 | 60 |
| Chicago | Illinois | 3.18% | 2,719,151 | 86,513 | 59 |
| Dallas | Texas | 3.25% | 1,362,465 | 44,266 | 49 |
| Charlotte | North Carolina | 3.75% | 931,235 | 34,881 | 48 |
| Washington | District of Columbia | 4.27% | 702,455 | 29,993 | 45 |
| Jacksonville | Florida | 3.33% | 903,213 | 30,112 | 38 |
| Phoenix | Arizona | 3.49% | 1,653,080 | 57,732 | 36 |
| Indianapolis | Indiana | 4.13% | 877,584 | 36,237 | 32 |
| Nashville | Tennessee | 4.01% | 686,492 | 27,537 | 29 |
| Houston | Texas | 4.01% | 2,344,966 | 94,033 | 21 |
| Columbus | Ohio | 3.53% | 892,576 | 31,512 | 21 |
| El Paso | Texas | 1.51% | 688,442 | 10,365 | 14 |
| Honolulu | Hawaii | 2.94% | 982,019 | 28,886 | 7 |
| San Jose | California | 2.46% | 1,047,305 | 25,753 | 7 |
Although Amazon doesn't disclose the total number of lockers in the U.S., there's clearly a correlation between property crime rates and the number of lockers per city.
Hub Lockers: Hub Lockers are areas in convenience stores, supermarkets, Whole Foods, which Amazon owns, and apartment buildings, where customers can pick up their packages whenever they want through a self-service kiosk. Just select your preferred locker location during checkout; once your package is delivered, you'll receive a six-digit code, which you enter to remove your package. And the best part? If you need to return the package for whatever reason, you can just drop it off at a locker, even if it's not the one you used for delivery. Here's what's eligible for Hub Lockers:

Item 10 pounds or less
Items smaller than 16 x 12 x 14 inches
Items costing less than $5,000
Items without any hazardous materials
No Subscribe & Save items
No items shipping from outside the U.S.
No items for Release-Date Delivery.

Hub Counters: A bit less common than Hub Lockers, Hub Counters, first announced in June 2019, are available in over 1,500 Rite Aid stores across the country. Instead of using a self-service kiosk, you'll simply go up to the staff and show them the barcode you got with the email that announced your package delivery. The staff will scan the barcode and retrieve your package, so long as you're within 14 days of the delivery date. The requirements for products are the following:

Smaller than 33 pounds or 36 x 24 x 24 inches, although depending on the retailer, these limits may be even more restrictive
No items that require special handling
No Subscribe & Save items
No Release-Date Delivery items
Must be available for shipping within 24 hours.
If you live in an area with a Hub Locker or Hub Counter and your products are eligible, these are surefire ways to avoid package thefts. But alas, this doesn't cover everything or all packages, so we have some additional tips for the masses.
Delivery Instructions
Before you click on "one-click purchase," you can customize your delivery instructions to ensure that your package is safe. Schedule the delivery for a time you know you'll be home, or give instructions to place your package out of view, like in your backyard or behind a bush. You can also require a signature or give the workers a code to a lockbox or parcel box. Also, get a lockbox or parcel box in the first place!
Deliver It To Someone Else
If you can't be home during the time of delivery, send your packages to someone who will be! This could be a neighbor, friend, or family member, and if you don't have any of those, a TaskRabbit worker. Also, don't forget your local post office!
Delivery Alerts
Make sure that you get alerted when your packages are delivered, whether you'll be home or not. Especially if you have a security camera or video doorbell, this will help you keep track of your packages after they're delivered.
Spotlights and Signs
We also recommend that you get motion-activated spotlights to shine a light on crimes, literally, or security signs warning intruders that you have cameras and alarms. Sometimes, all you need is a little visibility for the potential package thieves to choose another home.
Security Camera Options
Any security camera or video doorbell is better than nothing, but the following are ideal for the Key by Amazon programs:
Ring Indoor Cam: You can buy this camera on its own for $60, or in a bundle with the MyQ Smart Garage Door Opener.
Ring Stick Up Cam Elite: This outdoor camera is sold in a bundle with the Ring Access Controller Pro, but you can buy it on its own for $199.99.
Ring Video Doorbell Elite: Another video doorbell offered with the Ring Access Controller Pro, as a standalone item, the Video Doorbell Elite costs $349.99.
Key by Amazon
The Key by Amazon program lets Amazon delivery people enter customers' homes, garages, gates, and even cars using smart locks and smart garage door and gate controllers. However, there are a lot of requirements and caveats, so we've compiled them for you here.
Key for Home: Key for Home is normally an option, but it's paused during COVID-19. Nevertheless, under normal circumstances, it would work with any smart lock compatible with Ring video doorbells or cameras or the Amazon Cloud Cam. Now, the Amazon Cloud Cam comes in two forms: the original or the Key Edition. Here are the available locks that work with the Key Edition Cloud Cam, along with their current prices on Amazon:

Kwikset Smartcode 914: $114.75
Kwikset Smartcode Obsidian: from $110
Kwikset Convert: $68.93
Yale Assure 226: from $154.95 plus $6.99 shipping
Yale Assure 256: $225.99

With these keys, you'll be able to use Alexa to lock your door, unlock your door with a voice PIN, and check the status of your lock4. Now, if you want to block the delivery driver for whatever reason, you can take away access in the Key by Amazon app, as the codes aren't shared directly with the driver.

Key for Garage: This option is available during COVID, as it's completely contactless. Essentially, the user will be notified when the garage door is opened and closed. Any garage door manufactured by a major brand after 1993 that includes standard safety sensors will work with Key for Garage, but you can check eligibility on Amazon directly, searching by type, brand, and whether or not there's a Wi-Fi logo. This includes both single panel and sectional doors. But if you don't already have a compatible garage door opener, here are your options:

myQ Smart Garage Hub: This $38.99 smart hub can also be purchased with an add-on door sensor for $26.03 or with a Wi-Fi extender for $56.98 extra if your Wi-Fi doesn't quite reach your garage.
myQ Smart Garage Hub and Ring Indoor Cam: The hub is also bundled with the Ring Indoor Cam for $98.98, although you can get a $30 Amazon credit with the code KEY30 at checkout.

Key for Gate: If you lack a garage, Amazon's delivery workers can also leave your packages inside your gate for safekeeping. Here's how it works: the workers will receive one-time access on the delivery date, opening your gate through the Key by Amazon app, so long as it has electrical access control that can be triggered with a relay. However, note that Key by Gate requires the Ring Access Controller Pro, which itself needs to be installed by a professional. This process may take a while, as once you order it, the Controller will be installed within a 90-day window; you can search for providers in our area on Amazon directly. Another thing to note? The Ring Access Controller Pro comes in two forms, cellular and ethernet:

Cellular: The cellular model comes with an AT&T SIM card, although the cost of the data isn't rolled to the customer; rather, it's included with the purchase of the device itself.
Ethernet: For the ethernet model, you'll need to use an existing ethernet connection so you can connect your port to your home's Wi-Fi network.

While both models cost $299.99 on their own, Amazon has bundled the Ethernet model with the Stick Up Cam Elite for $499.98 and with the Video Doorbell Elite for $649.98. To state the obvious, the Key for Gate option is one of the more expensive ways to prevent package theft, although it's extremely effective and minimally invasive.

Key for Car: Believe it or not, you can also get your Amazon packages delivered straight to your car, so long as it's parked within a publicly accessible area about two blocks of your delivery address. At checkout, you'll select in-car delivery and choose a four-hour delivery window. Once your driver is headed to your car, you'll be notified, and once they approach the car, it'll be unlocked through an encrypted authentication process. Once your car is locked back up and your delivery is complete, you'll be notified. For two-day shipping, delivery typically takes place from 11 AM until three PM, while same-day delivery is more likely to fall into the five PM to nine PM range. However, not all products are eligible for Key for Car; they can't be over 50 pounds, for example. Also, not all cars work with Key for Car. Here's what's compatible:

Buick, Cadillac, Chevrolet, GMS, Volvo 2015 and newer; model must include an active connected car service plan like OnStar and On Call
Some Ford 2017 and newer models with FordPass connect
Lincoln 2018 and newer models with Lincoln Connect
2018 or newer Hondas with an active HondaLink Remote Package
2019 or newer Acura RDX with active AcuraLink Remote Package.
So, what if your package still doesn't make it to you, even with a Key by Amazon program? Well, Amazon offers its customers the Key by Amazon Happiness Guarantee; if your delivery wasn't completed or if it was damaged, you can contact support in the Key by Amazon app; within 30 days of delivery, someone will help you resolve your case, so long as you have proof of your claims.
Another pretty big caveat is that Key by Amazon isn't available in all U.S cities, but if you live in any of the following places, you'll be covered:
Atlanta, GA
Austin, TX
Baltimore, MD
Boston, MA
Charlotte, NC
Chicago, IL
Cincinnati, OH
Cleveland, OH
Columbus, OH
Dallas, TX
Denver, CO
Detroit, MI
Fresno, CA
Grand Rapids, MI
Hartford, CT
Houston, TX
Indianapolis, IN
Jacksonville, FL
Kansas City, KS
Las Vegas, NV
Los Angeles and Orange County, CA
Louisville, KY
Miami, FL
Milwaukee, WI
Minneapolis and St. Paul, MN
Nashville, TN
Newark, NJ
Norfolk, VA
Oklahoma City, OK
Omaha, NE
Orlando, FL
Philadelphia, PA
Phoenix, AZ
Pittsburgh, PA
Portland, OR
Richmond, VA
Rochester, NY
Sacramento, CA
Salt Lake City, UT
San Antonio, TX
San Diego, CA
San Francisco Bay area, CA
Sarasota, FL
Seattle and Eastside, WA
St. Louis, MO
Stockton, CA
Tampa, FL
Virginia Beach, VA
Washington, DC metro area
Wilmington, DE.
Recap
Prime Day 2020 is set to be bigger than ever, which means more package theft, but with a few simple steps, you can protect your packages on Prime Day and beyond. Package theft may seem like an inevitability, but with Amazon's programs, it doesn't have to be.
Methodology
Data for this report comes from more than 1,800 American household decision makers from May, August, and September 2020.  We asked about Amazon Prime status in our September survey a set of detailed questions about their upcoming online purchases, home ownership and package deliveries. Data also comes from Security.org's internal package theft and Google Trends. Security.org's research team focuses on physical safety, digital safety, and identity theft. What it means to be safe has expanded beyond just home security and means protecting our personal and financial data and digital footprint. We study the issues facing modern society and partner with organizations and research institutions to broader America's understanding and awareness of digital safety.
References
Need additional insights for a story?
Send our research team an email