PC Matic Pricing and Review 2023
PC Matic takes a unique approach to malware prevention. Does it work?
All of our content is written by humans, not robots.
Learn More
By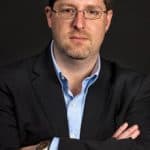 Matthew Adkins
, Staff Writer, VPN & Antivirus
Last Updated
on
Jun 12, 2023
What We Like
Unique whitelisting approach stops 100 percent of malware
Lifetime subscription available for just $150
Dark web monitoring included at no additional charge
What We Don't Like
Whitelisting approach sometimes quarantines legitimate programs
No VPN
No firewall
Bottom Line
If you're in the market for a long-term antivirus solution, PC Matic's lifetime subscription plans may be just what you're looking for. If you want extras, though, like a firewall or a VPN, you're better off looking elsewhere.
Where would we be without innovation? There'd be no cars, no airplanes, no cell phones, no bubble gum. On the other hand, some inventions aren't worth the brain cells it took to come up with them: Snuggies for dogs, anyone? Fake ponytails? New Coke?
We're definitely fans of new ideas when it comes to antivirus. Malware gets more dangerous and more difficult to stop every day, and if antivirus companies are going to keep up, they have to stay on their toes. Enter PC Matic and its malware whitelist approach to stopping viruses, ransomware, and other nasties from infecting our devices. Is PC Matic the next iPhone or the next Betamax?
As usual, we've got all the answers. Let's start with pricing.
PC Matic Pricing
So just how much does PC Matic cost?
We were a bit disappointed to find that the company offers only two plans. Generally speaking, we like choices. The first is an annual plan that runs $50, which works out to around $4.17 per month. That's not the worst price we've ever come across. It's worth noting, though, that you can get a year of Kaspersky antivirus for as little as $29 and a year of Norton Antivirus for as little as $19.99. Both of these are near the top of our list of the best antivirus software out there. It's only fair to point out that both of these companies also offer antivirus plans that cost more than $50 per year. But then, that's sort of the point, isn't it: Norton and Kaspersky offer choices, while PC Matic doesn't.
PC Matic does offer something few other antivirus companies offer: a lifetime plan. And that plan is actually quite reasonable at just $150. In other words, if you think you'll stick with PC Matic for more than three years, you're bound to save money — maybe even a lot of money, depending on how long you continue to use it.
There is a bit more good news about PC Matic. You can try the service for 30 days and get your money back if you're not completely satisfied. That ensures you won't pay for something that ultimately disappoints you. In addition, if the price should ever increase — due to new taxes or levies, for example — you can terminate your agreement at any time.
In addition, PC Matic offers a free version, known as PC Pitstop. It protects up to three devices, but it's missing a number of the full version's features, including dark web monitoring and tune-up tools. In addition, it's available for PCs only.
The PC Matic Whitelisting Approach
PC Matic offers a number of useful features, and we'll get into all of those and how they work. The most noteworthy aspect is its approach to malware prevention. Generally speaking, antivirus comes in three types: blacklist antivirus, behavior-based antivirus, and antivirus that offers some combination of these two.
Blacklist antivirus companies use a database of known malware threats. When a blacklist antivirus scans your computer, it compares all your files with this database and places any that match into quarantine.
Behavior-based antivirus, in contrast, monitors how files and programs behave and quarantines any that exhibit suspicious behavior.
PC Matic takes an entirely different approach that it refers to as whitelisting. Rather than keep a database of known malware, it maintains a list of trusted, approved programs. Any time you install a new app or program on your device, PC Matic compares that app or program to its database to see if the app or program is trustworthy. If the antivirus doesn't recognize your new program, it places it in quarantine.
There's no question that the whitelist approach will keep you safe — safer than any other antivirus on the market, in fact. Absolutely no malware can get onto your device if every program must match known and trusted software before you can install it. That's fine as long as you're using mainstream software like Spotify, Adobe, and Zoom.
Unfortunately, the whitelist method tends to flag lots of legitimate programs as malware since its database can't possibly keep up with every trustworthy program in the digital world. The company has made recent updates that make it easier to add programs to the whitelist yourself, giving you more control over what you want to install on your device. Even so, it can get tiresome being told over and over that PC Matic can't download a program because it doesn't recognize it.
FYI: PC Matic touts its whitelist approach as zero-trust malware protection. As the name implies, "zero trust" means never trust, always verify.
PC Matic's Other Features
In addition to its unique whitelisting security model, PC Matic also includes a number of useful features designed to help protect your devices.
Fileless Malware Protection
One of the most insidious forms of malware is so-called fileless malware. In simple terms, fileless malware is malware that's included as a script hidden within a legitimate program. As a result, it isn't normally detected by blacklist or whitelist scanning. And it's becoming more popular with hackers.
PC Matic is a bit vague about how its fileless protection actually works other than to say that it doesn't involve sandboxing or script disabling. We get it. If the company reveals its secrets, it might inadvertently give hackers a clue to getting around its security approach. The bottom line is PC Matic offers a form of protection that goes beyond what most antivirus offers.
Choice of Scanning
PC Matic gives you several options when it comes to scanning.
Full scan: A thorough scan of your entire system — every program and every file
Quick scan: A scan of your most vulnerable files
Selective scan: Allows you to choose exactly which folders you'd like to scan
Schedule: Lets you choose the day and time for a scan, making it easy to set up daily or weekly scans
PC Matic doesn't offer the fastest scans on the market. In our tests, a quick scan took 7 minutes. That's not too bad. A full scan took 27 minutes. Compare that to Norton's 18-minute performance on the same test.
Multiple OS Versions
In addition to a choice of scans, PC Matic also gave us a choice of operating systems. The antivirus works with Windows, Mac, iOS, and Android devices. That let us cover all of our various cell phones, tablets, and laptops.
There are some limitations, though. For instance, PC Matic's free version is available for Windows only. Even so, we like that we can sign up for one service and download the coverage we need on every platform with no hassles.
Automated Updates
Another unique feature PC Matic offers is automated updates. We're not talking about updates to the antivirus itself. We sort of expect that from an antivirus. No, PC Matic monitored all of our programs and drivers and automatically installed updates any time they became available.
Why is that so important? Hackers are always on the lookout for program vulnerabilities they can exploit. When they discover one, they rush to take advantage of it, exploiting as many users as they can. Of course, as soon as a company discovers the vulnerability, they take action, correcting the problem and issuing a patch for their program. This sometimes happens in just a few days or just a few hours. Patches work only if your software is up-to-date. Simply put, this service from PC Matic adds an additional layer of protection to all of our devices by ensuring we always have the latest versions of our software.
Dark Web Monitoring
PC Matic's antivirus protects you on the front end, ensuring your devices' security won't be compromised. Recently, though, the company has also begun protecting its users on the back end as well, by providing some basic identity theft services.
In particular, the company now offers dark web scanning. Basically, it keeps an eye on the dark web to make sure none of your personally identifiable information (PII) shows up there. In other words, if your antivirus should fail, PC Matic can still catch any identity leaks before they cause damage.
Best of all, PC Matic provides this service through IdentityForce, one of our top 10 best identity theft services. You can find out more by reading our full IdentityForce review.
Digging Deeper: Dark web monitoring provides crucial identity theft protection because when hackers get their hands on your personal data, they usually sell it to the highest bidder on a dark web site.
Ad Blocking
Most antivirus now offer some type of ad blocking, so we weren't surprised to find that PC Matic does too. Still, we found the program extremely effective. Basically, we weren't bothered by any popups while we were using PC Matic.
PC Optimization Tools
Finally, PC Matic offers a number of useful optimization tools for your PC. These include:
Registry cleaning: Removes registry files from programs you've previously uninstalled, helping your device run faster and more smoothly
Optimized system restore points: Ensures any restore points you've created aren't taking up an excessive amount of space
Junk file removal: Removes unwanted files from both the recycle and junk storage folders.
Optimized internet settings: Keeps your registry clear, allowing faster internet speeds
Benchmarks: Keeps track of your CPU, RAM, and disk speeds so you know exactly how well your device is performing
Startup services edit: Lets you turn off auto-starting of any unnecessary programs
Again, you'll find that most of these services come standard with antivirus these days. In fact, PC Matic let us down in a couple of areas. First, there's no password manager, which we find to be one of the handiest bonus features. You'll find it, for instance, in our favorite antivirus, TotalAV. Second, these optimization tools are available for Windows devices only. Maybe Windows needs them more than other operating systems, but still.
What PC Matic Is Missing
So, the good news is that PC Matic offers several bonus features in addition to the antivirus itself. The bad news is that most antivirus offers more bonus features than PC Matic.
What is PC Matic missing?
No VPN
Most top-tier antivirus now offer some form of virtual private network, or VPN, to their customers. A VPN routes your internet connection through a remote server and conceals your actual IP address behind an anonymous address. In other words, a VPN is sort of the perfect complement to antivirus. Kaspersky has one. So does Surfshark. PC Matic doesn't.
No Firewall
No firewall isn't a deal breaker, but firewalls do give us a greater sense of security. We like knowing that our antivirus is checking every single download before that download makes it onto our device. Not every antivirus comes with a firewall, but many of the best, like McAfee do include it. PC Matic doesn't.
No Parental Controls
Finally, we were disappointed to discover that PC Matic doesn't include any parental controls. While we don't have children ourselves, we recognize that parents want to be able to limit what their kids can and can't do when they're online. The best antivirus controls allow parents to protect their children with features like app blocking and location-sharing prevention. In addition, many, such as Bitdefender, feature extras, like screen timers and content filters.
Recap
What's the bottom line with PC Matic? It's not a bad product. In fact, it will probably suit many users perfectly, especially those looking for long-term antivirus solutions. That said, we wouldn't call it a good buy generally. Most users can find better products on the market for a cheaper price.
PC Matic FAQ
Want to know even more about PC Matic? You're in luck. We've put together a list of your most frequently asked questions with our carefully researched answers.