Ring Video Doorbell 2 Review
Alexa, who's at the front door? Our experts tested out this $199 video doorbell from the Amazon-owned Ring.
What We Like
Two power options: Can be powered either through batteries or hard-wired into your home
Easy DIY setup: Easy installation whether hardwired or battery-operated
Affordable cloud storage: Cloud storage available with paid monthly subscriptions
What We Don't Like
Wi-Fi reliant: Only connects to your phone through Wi-Fi
Lacks artificial intelligence:Does not integrate with Google Assistant, IFTTT, or Stringify
Discontinued: The Ring Video Doorbell 2 is no longer being offered by Ring. Rather, it was replaced by the Ring Video Doorbell 3 and 4.
Bottom Line
We love options, which is why we're so pleased with the Ring Video Doorbell 2, the company's second iteration of the doorbell camera. It can either be hardwired to an existing doorbell setup or battery-operated, making it a great option for any kind of home.
Formerly Doorbot, the company now known as Ring came on the home security scene in 2012. After being featured on Shark Tank a year later, it was purchased by Amazon in 2018. Today, Ring boasts home security systems, cameras, and video doorbells. The company also announced in 2021 that it's developing a flying drone security camera to monitor homes, and it's now available to some users.
But we digress. As most intruders will ring your doorbell to see if you're home before deciding to rob you, having a video doorbell with two-way audio is a huge advantage for the homeowner. Even if you're not home, you can receive a notification the second the front door camera detects motion, and then speak to the person through the doorbell's speaker.
Want proof of the Ring 2's efficacy? In 2016, Ring installed video doorbells on 10% of the doorbells in a California neighborhood. The Los Angeles Police Department found that these homes were 55% less likely to have a break-in within the first six months of the doorbell being installed. Even when break-ins did happen, footage from the video doorbell came in handy for identifying criminals. That's a pretty big deal!
Editor's Rating
Can be battery operated or hardwired
Works with Alexa and Google Assistant
Excellent infrared night vision to see clearly in the dark
Today, our focus is on the Ring Video Doorbell 2. We'll tackle everything from the design, features, functionality, convenience, and mobile app. Granted, the Ring Video Doorbell 2 is no longer in Ring's lineup, but a look at this doorbell can help us understand how Ring doorbells work. It even shares a lot of features with its successor, the Ring Video Doorbell 3, so this review is a great introduction to that doorbell as well. Here's our Ring Video Doorbell 3 review if you're interested.
Key Features
| | |
| --- | --- |
| Video resolution | 1080p HD |
| Field of view in degrees | 160 |
| Audio | Two-way with noise cancellation |
| Night vision | Infrared |
| Local storage | None |
The Ring— Always Home app worked with the Ring Video Doorbell 2 to let us greet our guests whether we were just upstairs or on vacation. View on Amazon.
Ring Video Doorbell 2 Pros and Cons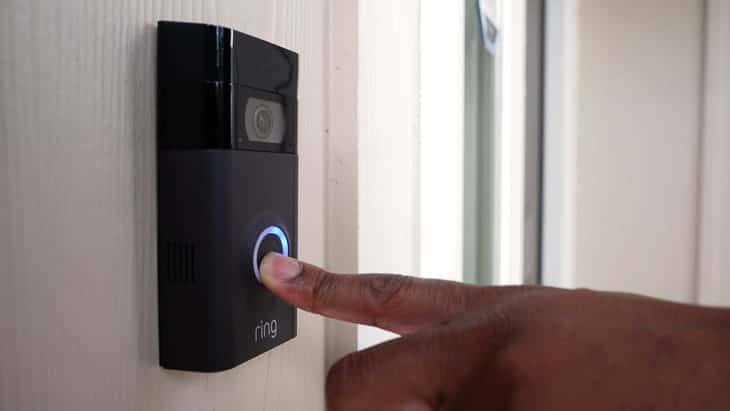 What are the best and worst things about the Ring Video Doorbell 2, you ask?
I love that you can choose to hardwire it into your home or operate it by battery. It also has 1080p HD video display, a 160-degree field of view, two-way audio, infrared night vision, and an Amazon Alexa integration.
Unfortunately, the Ring Video Doorbell 2 lacks person detection and free cloud and local storage, although cloud storage is available for an affordable price.
Ring Video Doorbell 2 Design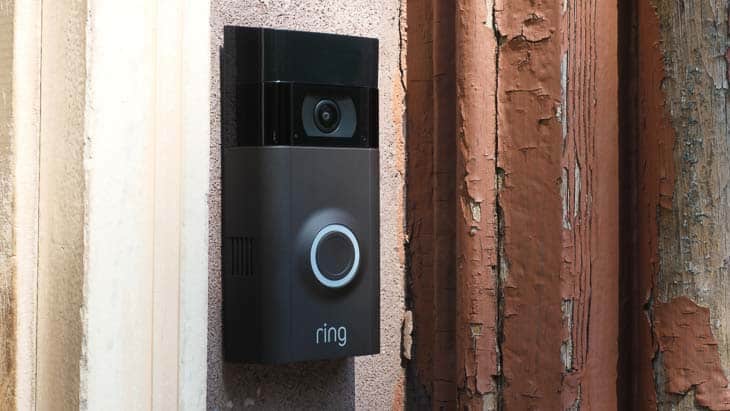 A slim silver rectangle under a black camera, the Ring Video Doorbell 2 is simple, sleek, and pretty cute for a doorbell. I like that the button is outlined in blue, and the minimalism definitely appeals to me.
Aesthetics aside, the doorbell operates in temperatures from five to 120 degrees Fahrenheit. You can either hard-wire it into your house or use batteries. While using batteries will inevitably make installation easier, keep in mind that you'll have to replace them about twice a year.
Another thing to keep in mind is that the Ring Video Doorbell 2 (or any Ring video doorbell except the Video Doorbell Elite) requires Wi-Fi. You have to make sure your Wi-Fi reaches outside your front door, as the doorbell can only send notifications, stream live feeds, and record footage when it's online.
Ring Video Doorbell 2 Features
Let's talk about the Ring Video Doorbell 2's camera. After all, that's what turns a doorbell into a video doorbell, so it's essential that it be of the utmost quality.
Video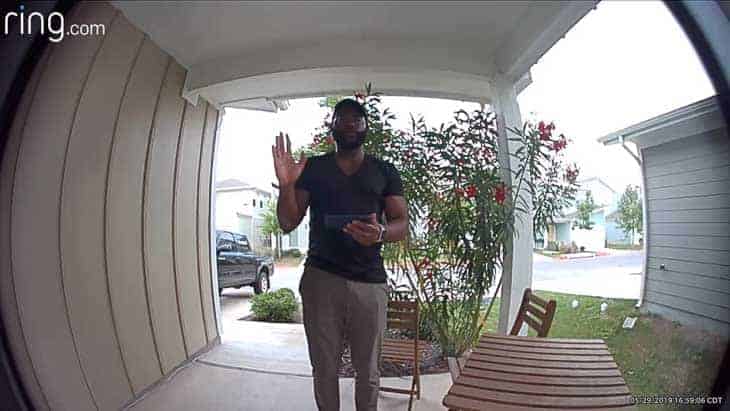 I'm impressed with the Ring 2's video, although it can't zoom. It has 1080p HD video display, the industry standard, plus a wide field of view of 160 degrees. I feel pretty confident that I'll be able to identify a potential thief if necessary.
Audio
The doorbell camera comes equipped with two-way audio, which enables you to speak to whoever's at your front door. This comes in handy when greeting visitors, directing delivery people, or giving intruders the heebie-jeebies.
Storage
| Feature | Free | Protect Basic Plan | Protect Plus Plan |
| --- | --- | --- | --- |
| Coverage | No | One Ring Doorbell or Security Camera | All Ring Devices at One Address |
| Ring and Motion Alerts | Yes | Yes | Yes |
| Custom Motion Detection | Yes | Yes | Yes |
| Interact with Visitors Remotely | Yes | Yes | Yes |
| Livestream | Yes | Yes | Yes |
| Warranty | 1 Year | 1 Year | Extended Warranty |
| Length of Cloud Storage | No | 60 days | 60 days |
| Review, Share, and Save Ring Videos | No | Yes | Yes |
| Exclusive Discounts at Ring.com | No | No | 10% Off Ring Products |
| Contract Terms | No | None, Cancel Anytime | None, Cancel Anytime |
| Monthly Price | $0 | $3 | $10 |
| Annual Price | $0 | $30 | $100 |
| Annual Savings | $0 | $6 | $20 |
Aside from the Ring Video Doorbell 2, Ring has a few other video doorbell options, some priced even lower. View on Amazon.
To receive any cloud or local storage, you'll need to invest in a monthly subscription plan- either Ring Protect Plus or Ring Protect Basic. Both will give you 60 days of cloud storage and the ability to download your footage locally. As you can see, the Protect Plus Plan also gives you an extended warranty and a discount at Ring.com. It also covers an unlimited number of cameras installed at the same address, so you'll pay $10 per month whether you have five cameras or 20.
While I'm glad that Ring provides both local and cloud storage, I wish it offered at least one free storage option. Don't they know that the best things in life are free?
Smart Platform Integration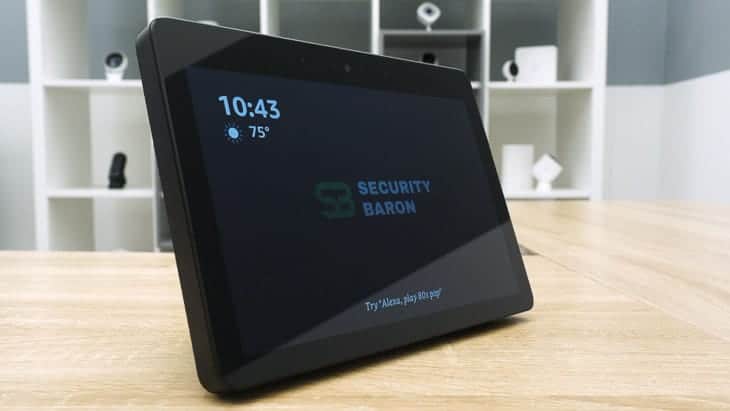 As Amazon owns Ring, it's no surprise that the doorbell integrates with Amazon Alexa. For example, you can ask Alexa to show you the front door camera on your Fire TV. In addition, your Echo devices will show you when the doorbell has been pushed or when it has detected motion, and then allow you to see and speak to your visitors.
Artificial Intelligence

Unfortunately, the Ring Video Doorbell 2 does not come with any artificial intelligence features like person detection. While the camera can sense movement, it can't tell you what is moving- a person, an animal, a car, etc. While some cameras can even learn your friends and family's faces over time, the Ring 2 can tell you simply when it detects motion.
Extras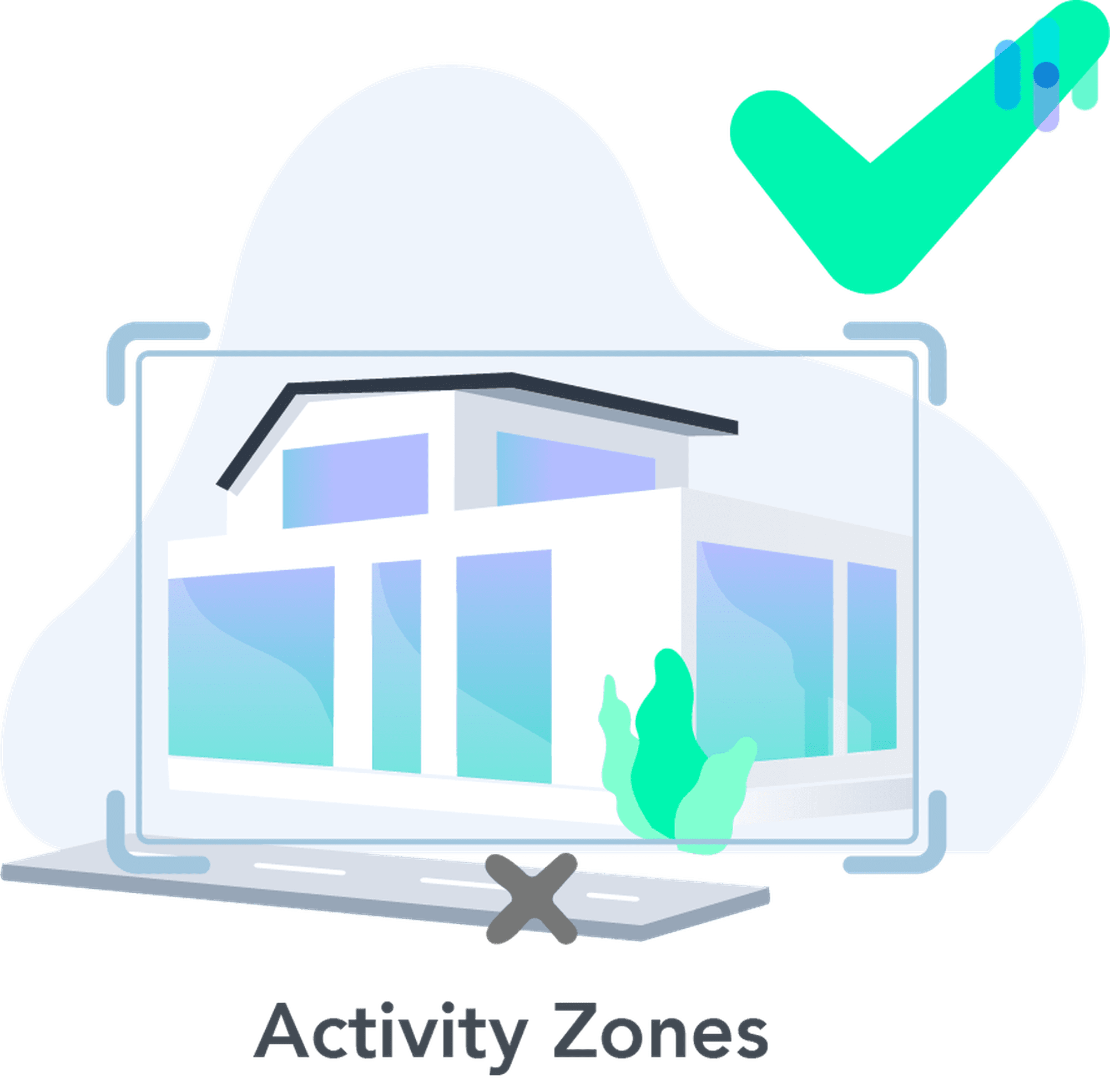 If you're familiar with security cameras, you may be wondering about your notifications. Obviously, constantly being bombarded with irrelevant notifications is not making you any safer. Ring's solution is to give you customizable motion zones, which tell the camera to focus on some areas over others. You can have the camera ignore the street and sidewalk and only tell you when someone is on your property, for example. This will lead to less irrelevant notifications, although you can still expect some notifications that aren't about people.
Installing the Ring Video Doorbell 2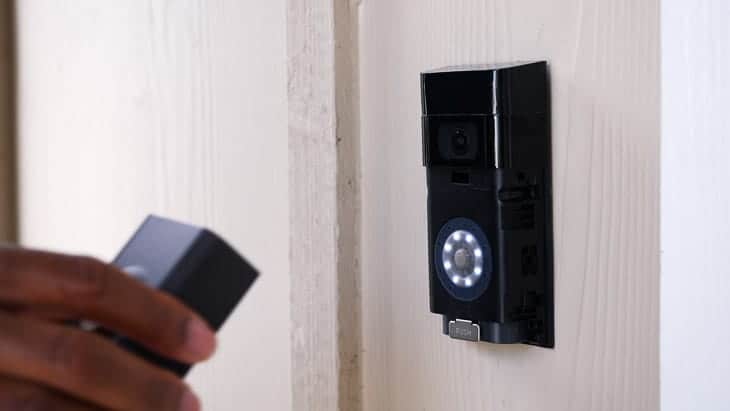 There are no prerequisites to installing the Ring 2, and you can do it yourself. I installed the Ring Video Doorbell 2 in two different places, a house in Texas and my apartment in Brooklyn. Let's start with Texas, which was a hardwiring situation. Using the video tutorials from Ring, I easily installed the Ring Video Doorbell 2 using the house's existing chime and doorbell setup. When I realized that my router was too far away from the front door for the Ring Video Doorbell 2 to work, I simply added a Ring Wi-Fi Range Extender and it worked perfectly.
In Brooklyn, I set the Ring Video Doorbell 2 up via battery, as I don't have an existing doorbell setup. This also meant that I had to plug in the Chime Pro, both a range extender and a chime so that I know when someone's at the door. Both methods were really straightforward, and installation took no more than half an hour at each location.
The Ring-Always Home App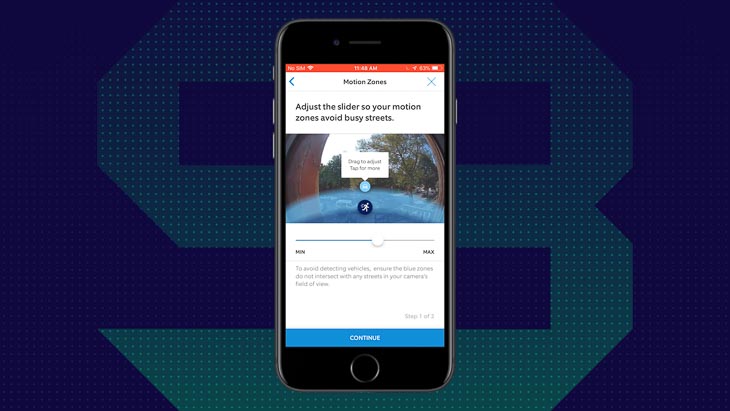 If you're not near an Echo device or even out of your house, you'll be able to control and monitor your Ring Video Doorbell 2 through the Ring Always Home app. I want to know exactly what you can do on the app and how customers like it.
Features
From the Ring app, you can livestream your doorbell camera's footage, speak to visitors, get real-time crime and safety alerts from your neighborhood network, and set customizable motion zones.
Reviews
| Ring— Always Home app operating system | Rating |
| --- | --- |
| Android | 4 |
| iOS | 4.6 |
In a rare occurrence, the Ring app has a 4 on the Google Play store and a 4.6 on the App store. Ring has really improved this app recently, so notifications aren't as delayed as they were before.
Find out how Ring compares to other security systems
Ring is a great choice, but there may be better options out there. See how Ring compares to our favorite security systems.
Recap of the Ring Video Doorbell 2
For $169, you want to make sure you're making the right decision as to whether or not you should purchase the Ring Video Doorbell 2.
Home security doesn't have to be difficult, and the Ring Video Doorbell 2 is proof. View on Amazon.
Ring Video Doorbell 2 FAQs
Is there a monthly charge for Ring?

If you want to avoid monthly fees, you can self-monitor your Ring products through the Ring— Always Home app. However, if you want additional features like 60 days of cloud storage, an extended warranty, or a discount on the Ring website, you can invest in a Ring Protect Plan. The Protect Basic Plan costs $3 a month or $30 a year per device and adds on cloud storage and the ability to download footage to your device, while the Protect Plug Plan provides the same features for unlimited Ring cameras for $10 a month or $100 a year.

What's the difference between the Ring Video Doorbell 2 and the Ring Video Doorbell Pro?

The Ring Video Doorbell 2 can be battery-operated or hardwired, while the Pro is only hardwired. Additionally, the Ring Video Doorbell Pro has activity zones, which the 2 lacks. Finally, the Ring Video Doorbell Pro costs $80 more than the Ring Video Doorbell 2.

How much is a Ring Video Doorbell 2?

The Ring Video Doorbell 2 costs $169.