Ring vs Nest Comparison
Here's everything you need to know about the pricing from Ring and Nest, companies owned by Amazon and Google, respectively.

Best Monitoring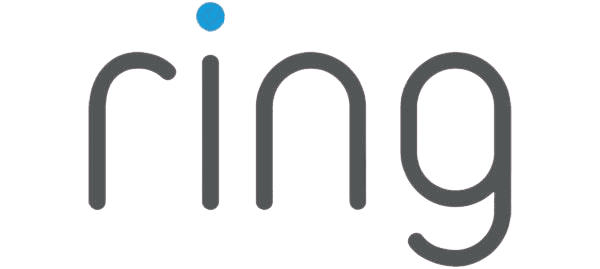 Professional monitoring for $20 per month
No contract required
Amazon-owned company
Best Features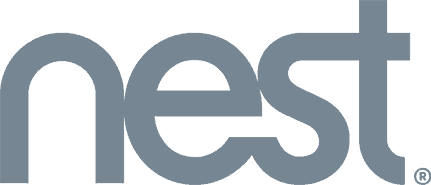 No longer sold by Nest
Google Home automation features
A range of no-contract plans
Amazon and Google Nest are stark competitors in the smart home space, particularly in the voice assistant category. Amazon has Alexa; Google Nest has Google Assistant. But did you know that the two companies are also battling it out in the home security space?
Google Nest offers security cameras and video doorbells, and they used to offer a home security system called Nest Secure. Amazon on the other hand, purchased Ring a few years back, and it has since been its flagship home security brand. Through Ring, Amazon offers more than a dozen video doorbells and security cameras, as well as the two security systems, Ring Alarm and Ring Alarm Pro.
Today, we're putting the two brands head-to-head in the home security system department: Ring Alarm vs. Nest Secure. Find out which is better in this comparison.
Disclaimer: Google officially stopped selling the Nest Secure in 2020, but there are still a few units floating around from third-party sellers. That said, we highly discourage buying a Nest Secure system as Google will stop updating the system starting April 8, 2024.1
Key Takeaways from Our Ring vs Nest Comparison:
Ring is owned by Amazon, Nest is owned by Google
Both companies offer basic-to-advanced home security
The smart home automation capabilities for Ring and Nest are off the charts
Ring offers rock-bottom monthly monitoring prices
Nest has an extensive lineup of add-ons and upgrades, especially for smart home automation
Ring vs Nest Comparison Overview
Key Differences: Ring vs Nest
At $20 per month for monitoring, Ring is much cheaper than Nest
Nest offers more advanced features and technology than Ring
Ring doesn't require a contract, while Nest requires a contract on their low-price security package
Nest has a more extensive lineup of products than Ring
Nest offers better customer service than Ring
Key Similarities: Ring vs Nest
Both are 100% wireless home security systems with DIY installation
Both alarm systems have a self-monitoring option (no monthly fee)
Ring and Nest boast fast Wi-Fi connections with cellular and battery backup
They are each owned by multi-billion dollar companies (Amazon vs Google)
Both Ring and Nest offer a month-to-month, cancel anytime plan
The key takeaways, differences, and similarities between Ring and Nest are just a sneak peek of what this comparison covers. There's much more to the story! So read on to learn how these two home security systems measure up in our Ring vs Nest comparison.
Video Comparison
Since Ring and Nest have so many components to choose from, see them for yourself in our video review. We'll show you the camera's actual footage in day and night, plus so much more.
Home Security Categories We Compare:
Age and Influence
Ring — The Amazon-owned company is making waves and storming the industry. It all started in 2013, when founder Jamie Siminoff appeared on the TV show Shark Tank with his futuristic video doorbell. Early on, Siminoff acquired tremendous funding and brought his fledgling home security company into the big leagues with the Ring Doorbell. Sure enough, Amazon took notice and purchased Ring in 2018 for over $1 billion. With millions of customers and a trusted image, there's no denying Ring's influence in today's home security industry. And let's not forget Shaq is Ring's mouthpiece — a clever marketing move indeed.
Nest — Nest has a similar upbringing as Ring. In 2011, Nest launched its first product — the Nest Learning Thermostat. The product thrived and the Nest team, led by ex-Apple engineers, kept innovating new smart home technology. Google stepped in a few years later to purchase Nest, and the very next year, the company was offering a full suite of home security products and services. Much like Amazon Ring, Google Nest is growing like wildfire.
Category Winner: Tie!
Without a doubt, Ring and Nest are two powerhouse home security companies. But it's really a story of Amazon vs Google. Both companies have the deepest pockets imaginable, which translates to the latest in home security innovation to keep your home and family safe. Sure, Ring and Nest don't have the industry experience to match the likes of ADT, but they're out to prove that age is just a number.
Features and Technology 
Ring — The Ring Doorbell is what propelled the company to success. But today, Ring offers complete home security and automation with the Ring Alarm and Ring Cameras. The features and technology aren't exactly earth-shattering. But Ring continues to release products that offer easy DIY installation and impress most users. Have a look at Ring's features and tech below.
>> Learn More: See our Ring Alarm Review
Ring Alarm
The Ring Alarm system includes magnetic entry sensors, motion sensors, a push-button control panel, and a base station. Customers can sign up with 24/7 professional monitoring for only $20 per month. Affordable monitoring is Ring's biggest benefit (much more affordable than Nest). The Ring Alarm also has the following features: Smart home automation capabilities, environmental protection, remote access, and control via smartphone, Ring neighborhood watch app (Neighbors), simple setup, and more.
>> Learn More: About Ring Alarm's Pricing and Costs
Ring Cameras 
Ring Cameras keep a close watch on your home, inside and out. Ring's camera offerings include the Ring Stickup Cam ($179), the Spotlight Cam ($199), and the Floodlight Cam ($249). These multi-purpose cameras boast features like HD image quality, night vision, real-time activity alerts, two-way communication, custom zones, and DIY installation. The affordable cameras make a great addition to a Ring Alarm system.
>> Learn More: About Ring's Security Cameras Pricing and Costs
Ring Doorbell 
Ring offers a wide array of video doorbells, from battery to hardwired and from basic to smart. There's a total of seven options to choose from, and they all stemmed out from the Ring Video Doorbell launched almost a decade ago. Ring's doorbell cameras share cloud storage with Ring security cameras. They have HD quality video, customizable motion detection settings, and reliable two-way audio.
>> Learn More: See our in-depth Ring Doorbell Camera Review
Nest — Nest home security rivals Ring regarding features and technology. In fact, we give the edge to Nest for its lineup of smart devices. The system offers whole-home protection, plus smart home automation. Nest offers features like wireless, cellular-based home security, 24/7 monitoring, cloud video storage, voice alerts, mobile app, and DIY installation. Nest calls it 'The Helpful Home' for a reason. The smart security and automation features are sure to impress.
Google Nest offers the following features and tech:
Nest Learning Thermostat
Nest Thermostat E
Nest Cam IQ (wired, indoor)
Nest Cam with floodlight
Google Nest Mini
Google Nest Hub
Google Nest Hub Max
And more
Category Winner: Nest 
Nest offers a wider range of products compared to Ring. While the now defunct Nest Secure security system is comparable to Ring Alarm, Nest offers the latest in innovation across its entire product lineup. And we're talking 10+ products with multiple styles.
Monitoring Options
Ring —Ring customers can self-monitor their systems and save the monthly fee. But that almost defeats the purpose of having the Ring Alarm. After all, Ring has become known for the cheapest 24/7 monitoring on the block. The Ring Protect Pro plan puts emergency dispatchers in your corner for just $20 per month. (or $200 per year). That's a fraction of the price of most home security systems. Alternatively, choose the Ring Protect Basic plan for only $3 per month per device to access video recording and sharing features or Protect Plus for $10 per month for video recording on all Ring cameras and doorbells. The bottom line is that Ring offers reliable monitoring options that won't break the bank.
Nest — Since Nest Secure is no longer on the market, you can monitor their cameras and the Nest Doorbell yourself through the Nest app.
Category Winner: Ring
Why pay $29.99 monthly for monitoring with Nest when you can pay just $10 per month with Ring? Also, Ring never asks for a long-term contract like Nest, so there's another point for the Amazon system. While Ring takes the crown for monitoring options, this is not a deal-breaker for Nest — especially if you're planning on self-monitoring anyway. Self-monitoring is free with Ring and Nest.
Emergency Connections / Response Times
Ring — Ring Alarm leverages the latest technology to power your system and communicates with the monitoring center. Ring has a Wi-Fi hookup with a cellular backup. If you have the Ring Protect Plus plan and a burglar or thief targets your home, a Ring dispatcher will call you in about 30 seconds or less.
Nest — Much like Ring, Nest equipment is wireless and uses a Wi-Fi connection with cellular backup. The monitoring is outsourced to Brinks, a highly-reputable home security company. Nest emergency response times are similar to Ring's, with emergency personnel reaching out in a matter of seconds.
Category Winner: Tie
Both Ring and Nest offer WiFi connections with cellular backup. This is standard for wireless, DIY home security systems. Either one you choose, you'll rest easy with a fast and reliable connection. Fast response times give you and your family the peace of mind you deserve.
Equipment Included
Ring — The Ring Alarm comes in three variations. No matter the size of your home, you'll find a kit that'll do the trick.
Ring Alarm 5-piece kit includes: Base station, control panel, 1 entryway sensor, 1 motion detector, and range extender. This kit costs $199.
Ring Alarm 10-piece kit includes: Everything in the 5-piece kit, but with 5 entry sensors and 2 motion detectors. This kit costs $259.
Ring Alarm 14-piece kit includes: Everything in the smaller kits, but with a total of 8 entryway sensors and 2 motion detectors. This kit costs $329.
For added layers of home protection, you can purchase one or more Ring Cameras and the Ring Doorbell. Other add-ons and upgrades include: Additional door and window sensors, motion detectors, range extenders, and control panels; a panic button; environmental protection devices (smoke, CO, flood and freeze); solar panels; battery packs; yard signs; etc.
Nest — The Nest Secure standard package had all the equipment needed to start. That is, a control panel, a couple of entry sensors, the Nest Guard hub station + motion detector, and two Nest Tag keychain remotes. The cost was $399 upfront, which is more expensive than Ring's premium 14-piece package. Need more devices? You can upgrade with Nest's seemingly countless add-ons. Finally, Nest's premium bundle packages cost anywhere between $500 and $1,150. Not cheap, but worth it for larger homes.
Google Nest upgrades and add-ons include:
Nest Protect environmental monitoring devices
The Nest Learning Thermostat
Nest Doorbell
Nest Aware security cams
Nest IQ cams
Smart locks
And more
Category Winner: Ring
Once again, Ring offers similar equipment, but at a fraction of the price. The straightforward menu options are attractive to most buyers. Go with Ring's 5-piece, 10-piece, or 14-piece kit (it's almost as easy as ordering a bucket of chicken). Ring and Nest include everything needed to start, but Ring stacks the value like never before.
Equipment Quality
Ring — The Ring Alarm, Ring Cameras, and Ring Doorbell are manufactured with quality materials. The outdoor equipment is weather-resistant, and the indoor devices boast sleek designs with modern color schemes. Amazon doesn't cut corners. With that said, it's not the best equipment on the market. But remember, you're paying as little as $199 for the starter kit, so you probably shouldn't expect the best equipment quality.
Nest — Google doesn't cut corners either. In fact, Nest products are slightly higher quality than Ring. Nest customers enjoy aesthetically hip devices with white and blue color schemes (exactly like Ring). And the magnetic sensors have a more streamlined design than Ring. Overall, Nest delivers when it comes to equipment Quality.
Category Winner: Nest
This was a close one, but Nest takes the slight edge. Nest equipment looks better and feels as though it's constructed of higher-grade materials. But these differences may be inconsequential to the average buyer. Whether you go with Ring or Nest, the equipment makes the grade.
Home Automation
Ring — Ring truly shines when it comes to smart home automation. See who's at your front door with the Ring Doorbell, fully automate your lights with smart lighting, remotely control your door locks, garage door, and so much more with Ring. Multi-purpose Ring Cameras — the Stick Up Cam, Spotlight Cam, and Floodlight Cam — can be programmed with several custom rules. And you can access and control your entire smart home ecosystem with Ring's mobile app. Ring also works with third-party platforms like Z-Wave, Zigbee, IFTTT, and more. And customers enjoy voice commands by linking Alexa or Google Home.
Nest — Much like Ring, Nest dominates in the smart home world. Google makes loads of smart devices that carry the Nest name, and the system is compatible with several other platforms. Nest's smart devices include the Nest Doorbell, Nest X Yale smart locks, The Learning Thermostat, and so much more. Google Nest works on the Google Smart Home platform (no surprise there), so customers are sure to get the most out of their smart home ecosystems. It's not cheap, but it can transform your house into one highly intelligent home.
Category Winner: Nest
Both brands offer the latest and greatest in smart home automation, but if you're planning to go big on a smart assistant-centric home automation system, Ring with Amazon's backing is currently your best bet. Alexa can simply do more things than Google Assistant. That said, Google Assistant is not too shabby either, and if you want to build your smart home around a single brand rather than mesh together products from different brands, Nest offers more options than Ring.
Ease of Installation
Ring — All of Ring's products are wireless, with simple DIY installation. Gone are the days of sitting around waiting on an expert technician. With Ring, you don't have to drill into walls or fuss with electrical work. The sensors include velcro mount strips, and the system is all about plug-and-play fun. If you do happen to hit a roadblock, you can contact Ring's helpful support team to get back on track.
Nest — Similar to Ring, Nest products offer super-simple do-it-yourself installation. And just like Ring, you're up-and-running in a matter of minutes. The main difference between Ring and Nest installation is that Nest customers have the option for professional installation for an extra fee. And options are always nice.
Category Winner: Tie
We could give the slight edge to Nest for the pro-install option, but most users go the DIY route anyway. And who could blame them? Ring and Nest are two of the easiest home security systems to install.
Customer Service
Ring — Ring gets mixed reviews when it comes to customer service. But the company does have a helpful support center complete with FAQs, setup guides, and more. Ring customers can also reach a representative by email, phone, or live chat. While Ring's customer service might not be the best, it's certainly not the worst.
Nest — Nest offers several ways to get help. They have video tutorials, articles, and a full-on Nest community of current users and product experts. You can even message Nest on Twitter or by email and they'll get back to you. Offline, you can pick up the phone and find help via the Nest service center. Nest does customer service right.
Category Winner: Nest
Nest edges out Ring in this category. By no means does Nest offer the best service in the business (that would be Frontpoint), but it's good enough to keep most users happy. The difference between Ring and Nest customer service is slight.
Contracts
Ring — It's relatively new that security companies are doing away with contracts. And Ring is at the forefront of this development. No contracts. Cancel anytime. That's the promise of Ring and a big reason why the company is experiencing explosive growth. But remember, it's so cheap ($10 per month or less) that a contract wouldn't even be a deal-breaker. 
Nest — Nest also has a no-contract option: $29.99 per month and cancel anytime. But to get the security system for the lowest price ($19.99 per month) customers must sign a 3-year contract. While we prefer Ring's no-contract-across-the-board policy, we also understand the user benefits of contracts, like the price-lock guarantee.
Category Winner: Ring
Unlike Nest, Ring never requires long-term contracts. This is another point for team Amazon. However, if you're looking to outfit your home with DIY home security and get hooked up with the best in smart home automation, then Nest is a safe bet, contract or no contract.
Cost and Value
Ring — Ring delivers big in the 'bang-for-your-buck' department. Customers can protect their homes and families for just $199, $249, or $329 up-front. Go the self-monitored route to avoid the monthly monitoring fee. Or pay just $10 per month for 24/7 professional monitoring. Ring also offers loads of upgrades and add-ons. Seamlessly connect Ring Cameras, the Ring Doorbell — or any number of smart lights and automation features — as the Ring Alarm is totally customizable. Needless to say, Ring is a great value.
Nest — Nest Secure costs $399 out of the gates. It's not cheap, but it comes with door and window sensors, motion detectors, a base station and control panel — everything you need for basic home protection (Nest also offers equipment financing through the Google Store). After you purchase the equipment, you can go 'unmonitored' and save the monthly fee. Or choose 24/7 professional monitoring for only $19.99 per month (with a 3-year contract), or $29.99 for the month-to-month, cancel-anytime plan. Nest users have loads of flexibility when it comes to customizing their systems. The list of Nest upgrades and add-ons is a mile long.
Category Winner: Ring
Ring and Nest are neck-and-neck in Cost and Value, but Ring takes the crown for their rock-bottom monthly monitoring prices. You just can't beat $10 per month for around-the-clock home protection. Ring's equipment is also cheaper than Nest's. And the all-around quality, reliability, and affordability puts Ring ahead of Nest (but not by much!).
By now, you should have a good understanding of what each home security company brings to the table. Our side-by-side comparison of Ring vs Nest is the result of countless hours of research, reviewing, and testing these systems. And, like always, there can only be one winner. See below for our at-a-glance roundup of the category winners.
Age and Influence: Winner – Tie
Features and Technology: Winner – Nest
Monitoring Options: Winner – Ring
Emergency Connections: Winner – Tie
Equipment Included: Winner – Ring
Equipment Quality: Winner – Nest
Home Automation: Winner – Nest
Ease of Installation: Winner – Tie
Customer Service: Winner – Nest
Contracts: Winner – Ring
Cost and Value: Winner – Ring
Overall Winner – Nest
The Bottom Line
Ring Alarm and Nest were once two of the top DIY security systems in the space, but today, only Ring Alarm remains. That's a shame; the two security systems are evenly matched, and considering they are both from tech giants, their potentials are endless.
That said, Ring really is one of the best security systems, even today, so we have no problems recommending it. Plus, Ring security cameras and Ring video doorbells perform greatly in both their fields.
If you're looking for a Nest Secure alternative, though, you may want to check out our ADT Self Setup review. Right before announcing time-of-death for the Nest Secure, Google in partnership with ADT launched the ADT Self Setup security system. Much like the Nest Secure, this new DIY security system from ADT seamlessly integrates with Google Nest cameras, so if you're a Google Nest Cam user, it's a great option in lieu of Nest Secure.
Frequently Asked Questions: Ring vs. Nest
When it comes to comparing Ring vs. Nest, there's so many factors to take into account that we needed to include an FAQ section for our readers.