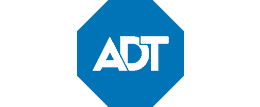 ADT Discount Deals and Promotional Specials
Professional installation on all systems
24/7 monitoring centers nationwide
145+ years of home security innovation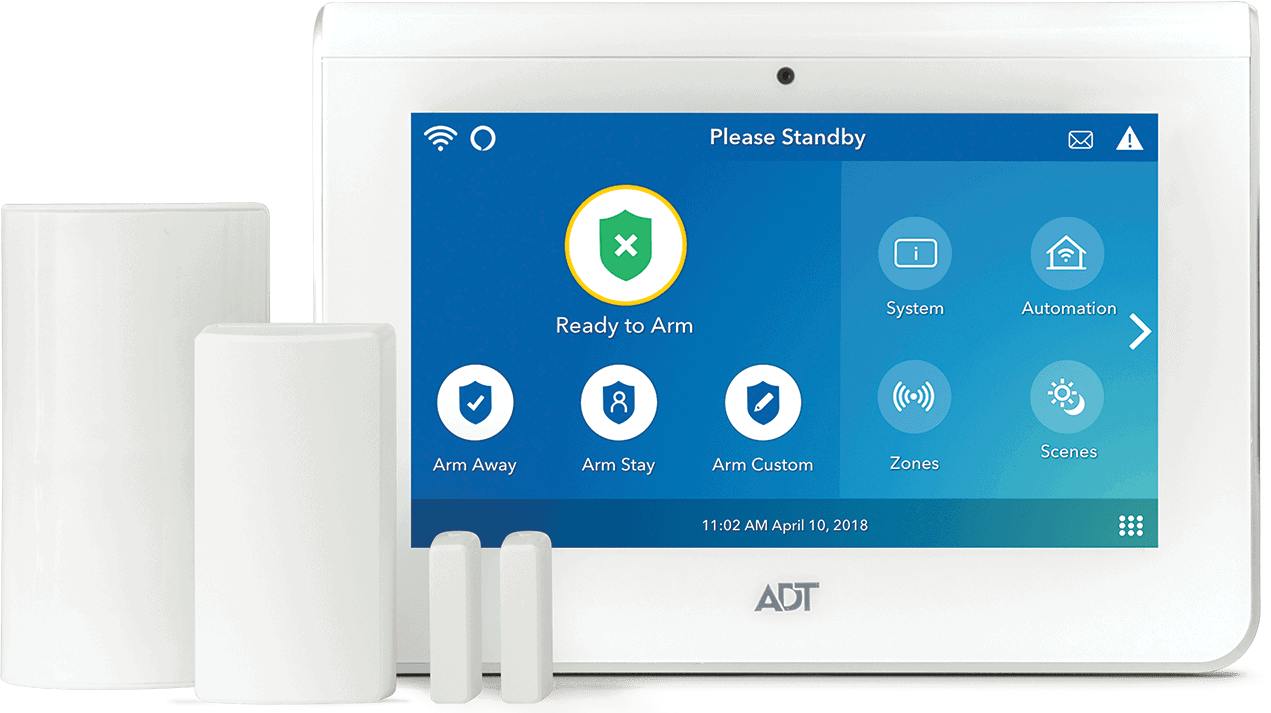 All of our content is written by humans, not robots.
Learn More
By

&

Last Updated
Oct 20, 2023
In the U.S, ADT is synonymous with home security. The company has been around for over 140 years, making it by far the oldest security company in our country, and that reputation comes with high prices, for their flagship systems, at least. But ADT has made a lot of changes, particularly in the past few years; they bought competitor Lifeshield, renaming it Blue by ADT, which offers self-monitoring only and monthly contracts. If that's too much of a mouthful for you, let's jump to breaking down all the ways you can save on ADT, in whatever form you prefer.
Savings Through The Seasons
Break out your calendars, because we're showing you all the ways to save on ADT throughout the year.
Classic ADT
Two of the biggest shopping days of the year, we've seen ADT discount their security systems on Black Fridays and Cyber Mondays past. However, there was a shocking lack of sales throughout the year on occasions like Christmas, Memorial Day, Labor Day and other holidays where sales are common. See what's included in their package options before getting a deal (hopefully!).
| Feature | Secure | Smart | Complete |
| --- | --- | --- | --- |
| 24/7 Professional Monitoring | Yes | Yes | Yes |
| Customizable Alerts, Schedules and Automations | No | Yes | Yes |
| Digital Panel | Yes | Yes | Yes |
| Doorbell Camera | No | No | Yes |
| Entryway Contact Sensors | Yes | Yes | Yes |
| Environmental Monitoring | Yes | Yes | Yes |
| Garage Controller | No | Yes | Yes |
| Indoor Camera | No | No | Yes |
| Keychain Remote | Yes | Yes | Yes |
| Livestreaming from Mobile Devices | No | No | Yes |
| Motion Detector | Yes | Yes | Yes |
| Outdoor Camera | No | No | Yes |
| Professional Installation | Yes | Yes | Yes |
| Record and Save Clips | No | No | Yes |
| Remote Arming and Disarming | No | Yes | Yes |
| Smart Light Bulb | No | Yes | Yes |
| Smart Plugs | No | Yes | Yes |
| Smart Thermostat | No | Yes | Yes |
| Window Decals | Yes | Yes | Yes |
| Yard Signs | Yes | Yes | Yes |
Blue by ADT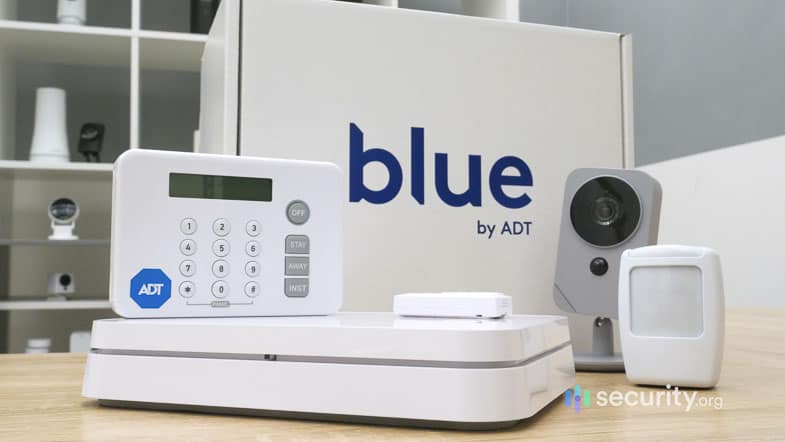 As the DIY home security brand from ADT, Blue by ADT regularly offers amazing deals to online shoppers around shopping holidays. Just last year, shoppers were treated to a 50-percent discount at checkout.
We're hoping this remains the case under ADT, because we love Blue by ADT, as per our ADT Self Setup review. If that's at all interesting to you, see the package options available from Blue by ADT below.
| Packages | Components | Complimentary Month of Professional Monitoring | Free mobile app | Initial Cost |
| --- | --- | --- | --- | --- |
| Custom | Smart home hub, keypad | Yes | Yes | $179.99 |
| Starter | Smart home hub, keypad, two door and window sensors, one yard sign, four window stickers | Yes | Yes | $219.99 |
| Starter Plus | Smart home hub, keypad, four door and window sensors, two motion sensors, one yard sign, four window stickers | Yes | Yes | $299.99 |
| Premium | Smart home hub, keypad, six door and window sensors, two motion sensors, one yard sign, four window stickers | Yes | Yes | $419.99 |
Discounts for Seniors or Military?
We appreciate companies that give discounts to seniors, often AARP members, specifically, veterans or people actively serving in the military. After some digging, we found that ADT gives discounts to seniors through AARP1 and to veterans through Veterans Advantage.2 Let's look into each deal more closely.
ADT Senior Discount
While it's not heavily advertised, ADT gives AARP members 20 percent off of professional installation of new systems, plus two bucks a month off of monitoring to go along with it. And if you're an AARP member as well as a small business owner, you can get the same discount!
Tip: Businesses need security too. In fact, during the COVID-19 pandemic, even closed businesses were burgled more frequently than normal. In Seattle, these types of burglaries increased the overall city burglary rates by almost 44 percent, while they increased by 41 percent in Denver and 17.5 percent in New York.3 To protect your business, get smart sensors and security cameras installed as soon as possible.
ADT Military Discount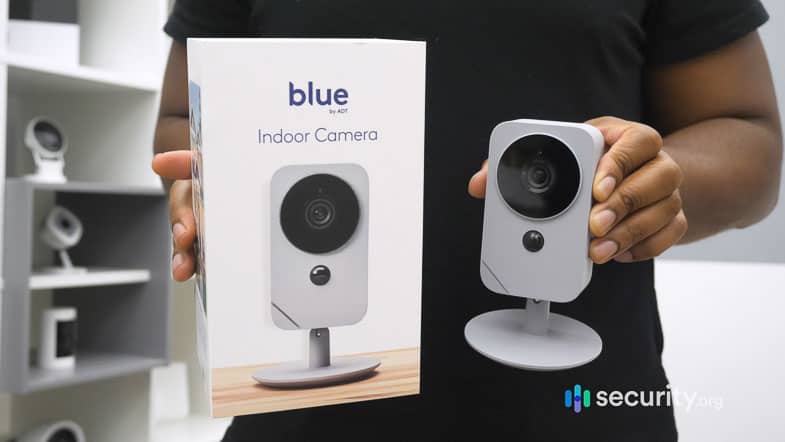 Veterans Advantage members can save up to $914.90 on professional installation of an ADT security system, plus free hardware with a three-year contract. Here's what that hardware consists of:
One motion sensor
Up to six contact sensors
One door keypad
One keychain remote
One ADT window sticker.
On top of that, members will be able to get a $100 Visa gift card plus a year of free VetRewards. Basically, it pays to be a veteran with ADT!
Do I Qualify: Anyone who's part of the "greater military community", either active duty or a veteran who has served in the U.S military along with their immediate family members, can join Veterans Advantage.
Free Trials?
We'll cut to the chase: ADT doesn't have a free trial, which makes sense as some of their systems require expensive professional installation.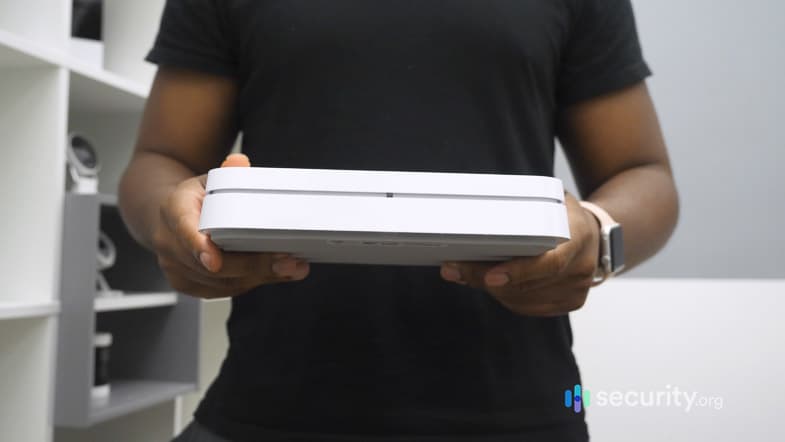 Discount Codes and Coupons
Unfortunately, ADT isn't huge on giving discounts and coupon codes; given that they're without a doubt the most recognized home security brand, this isn't super surprising. Watch out for coupon websites that give you codes for ADT, as these may not be accurate.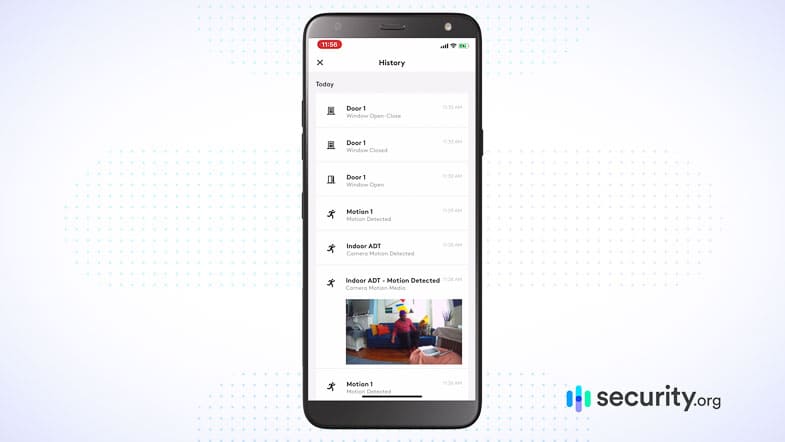 Contracts
Again, contracts differ based on which system you get. For classic ADT systems, we were locked into a three-year contract, which we had to pay out in the first six months. Considering those monthly prices ranged from $40 to $60 a month, this was a lot of money to spend. If you want flexible, month-to-month contracting, go with a Blue by ADT system. It offers a choice between self-monitoring and professional monitoring as well as DIY or professional installation, so it's cheaper than ADT's traditional systems, with or without a discount.
FYI: If you don't want to sign a long-term contract, go with Blue by ADT versus ADT's flagship systems, which have customers sign up for three years.
Recap
If you're looking for an affordable home security system, definitely try to get a discount or deal before you buy ADT. With ADT, you get what you pay for in terms of quality, as you can see in our ADT review, but if you're looking to spend a little less, again, go with one of their specialty brands.
FAQ
Now, let's answer some of the questions our readers often ask us about ADT's deals and discounts.