Vivint Deals and Sales
Advanced smart home capabilities
Professional installation
Cellular monitoring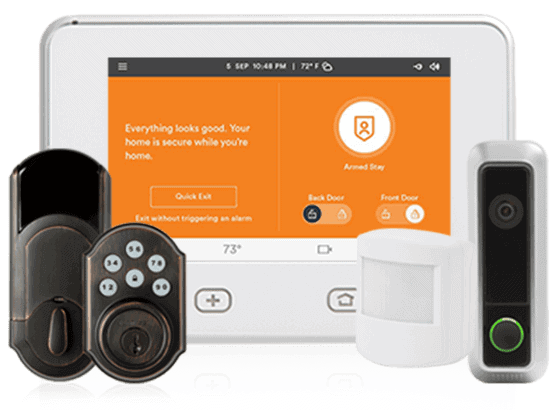 All of our content is written by humans, not robots.
Learn More
By

&

Last Updated
May 27, 2022
Saving on smart home security isn't just reserved for Black Friday and Cyber Monday. Rather, you can save on security systems from Vivint year-round. On this page, we're going over all the ways you can save on Vivint, which is a blessing as their prices are pretty up there. Let's start saving!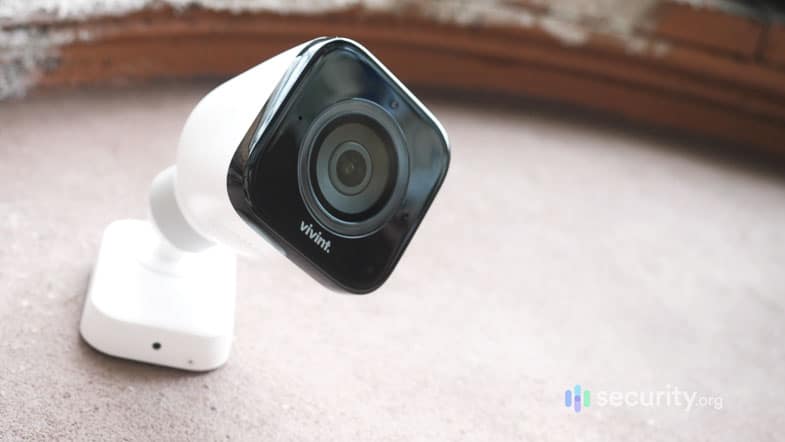 Mark Your Calendars: Vivint's Year-Round Deals
Cutting straight to the chase, Vivint doesn't offer too many deals year-round, although they always offer free quotes for their systems, as prices aren't listed on their website (but if you aren't a fan of talking on the phone to other humans like all millennials or Gen-Zers, read our Vivint pricing page). Aside from a free quote, there's not much you can expect from Vivint that won't cost you a pretty penny, much to our dismay.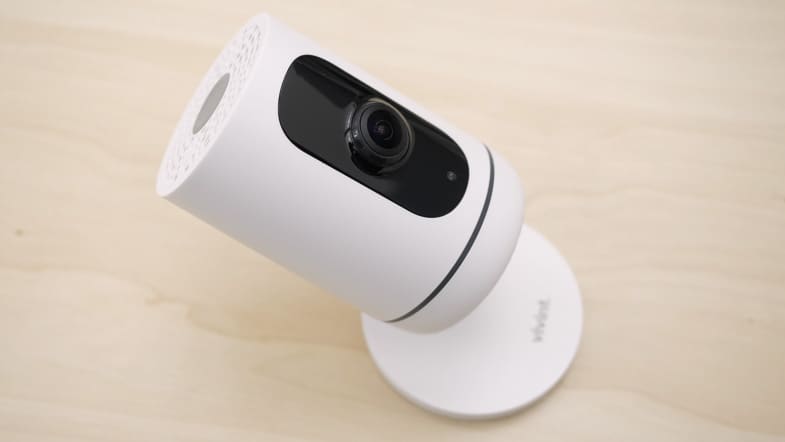 Did You Know: Aside from the voice assistants Alexa and Google Assistant, you can integrate Nest thermostats and Philip Hue lightbulbs in with your Vivint security system, creating automated triggers between your home security, temperature, and lighting.
Past Deals
We're not gonna lie: Vivint hasn't exactly showered us with deals in the past, but there were a few promotions that we took advantage of.
Black Friday
Back in 2011, Vivint gave its customers savings of up to $500 total, which covered free installation and activation of any new home automation or security system. The company announced the deal on its Facebook page. Unfortunately, we haven't seen a Black Friday sale from Vivint since!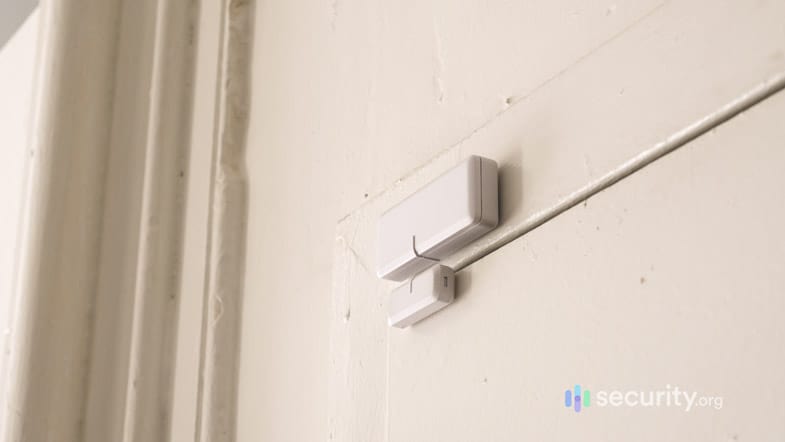 Cyber Monday
Cyber Monday is a much bigger day for online deals than Black Friday, and Vivint has been known to be a bit more generous on Cyber Monday. In addition to the $500 discount it offered its customers in 2011, in 2019, Vivint offered free professional installation and a free video doorbell. It's not that most generous, but it's better than nothing. The best part? It lasted for an entire week, saving us $328 total! We pray for such savings this year to the discount gods.
FYI: Vivint offers highly-rated apps for iOS and Android devices; their ratings in the Apple and Google Play stores are 4.6 and 4.5, respectively.
Codes and Coupons
Are you sick of scouring coupon site after coupon site for codes that don't work? We certainly are, so we'll be direct with you: most Vivint sales don't require coupon codes. Rather, they're applied automatically at checkout, so you don't have to worry about typing in VIVINT2020 or anything like that. Check their websites for any special promotions!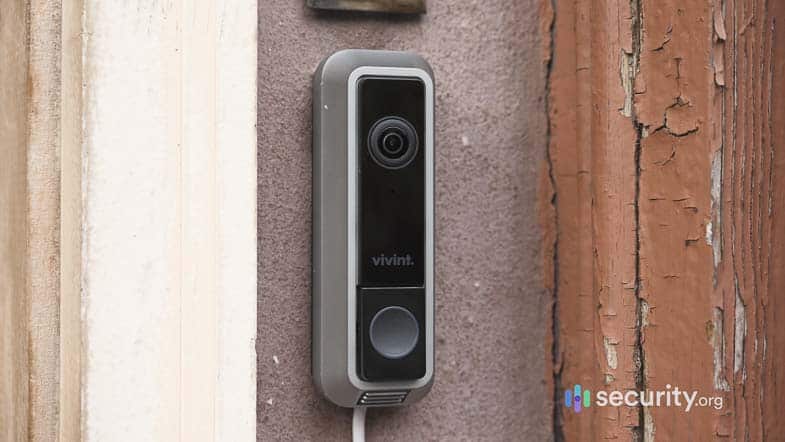 Can I Try Vivint For Free?
When we tested out Vivint in our Vivint security system review, we knew we had three business days to request a return in order to get our money back, as the company doesn't offer a free trial. Beyond that, we'd have to keep our system, so make sure it's right for you before purchasing. Which brings us to our next point…
Contracts
With Vivint, the contact length depends on whether you pay for your equipment up front or finance it. Personally, we paid for our equipment all at once, so we weren't locked into a long-term contract, just monthly payments. However, if you financed your equipment, your contract length will equal the time of your loan. Many Vivint customers have complained about being locked into long-term contacts that they weren't aware of on the company's Better Business Bureau page,1 and considering Vivint's various lawsuits about predatory marketing and sales tactics,2 we weren't terribly surprised.
Tip: If you're on the phone with Vivint sales people, don't be afraid to negotiate. We got installation for free, for example, while it typically costs $129!
Warranty
With Premium Service systems, Vivint offers a 120 day warranty which begins at the date of installation. Within that time period, they'll do any repairs for free, but after that period is up, customers will have to pay for service calls, plus taxes. 120 days amounts to about four months, which is pretty short, as most security system warranties last a year. Basically, be careful with your Vivint system, because you only have a short window for free repairs.
Vivint's Monthly Costs
Unless you choose to self-monitor, Vivint necessarily requires monthly fees, and they're not cheap, either, which is why deals and discounts are so important. Here's what we were offered.
| | Smart Security | Smart Home | Smart Home Plan |
| --- | --- | --- | --- |
| 24/7 Professional Monitoring | Yes | Yes | Yes |
| Cellular Backup | Yes | Yes | Yes |
| Mobile App Control | Yes | Yes | Yes |
| Smart Home Integrations | No | Yes | Yes |
| Smoke and CO Monitoring | No | Yes | Yes |
| Tech Support | Yes | Yes | Yes |
| Video Monitoring | No | No | Yes |
| Price Per Month | $29.99 | $39.99 | $49.99 for two cameras, $54.99 for three cameras, $59.99 for four cameras |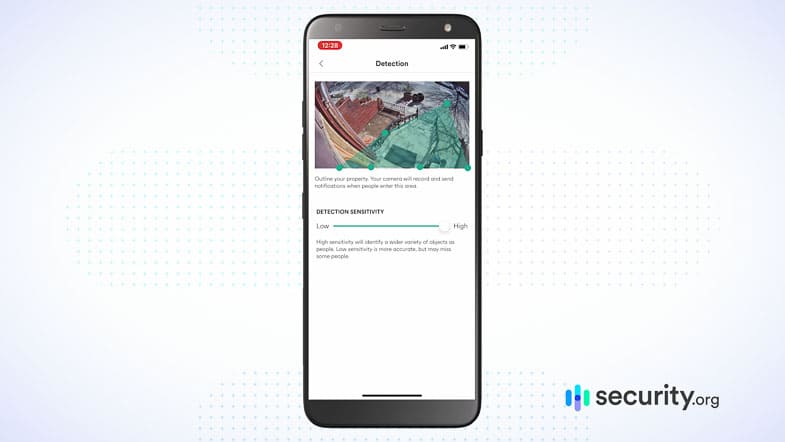 If you're new to the home security space, here's an explanation of some of these terms:
Professional monitoring: While we had the option to solely self-monitor our system through the Vivint Smart Home app, we wanted a little more security , so we signed up for professional monitoring. That meant that, while we still got notifications when our alarms went off, so did a monitoring center filled with (gasp!) real humans, who are on call 24/7 to get us help if we need it.
Cellular backup: Let's be honest: Wi-Fi, while certainly better than technology like printers, is still not where we think it should be, so we don't like depending on it to connect with the monitoring center. Fortunately, all of the Smart Security plans include cellular backup to retain that connection, even if the whole neighborhood's power has gone out.
Smart home integrations: Vivint works with Alexa and Google Assistant, so we could command it using our voices alone. However, our command options differed with each voice assistant, so here's what we did with each.

Alexa: Turn lights on, arm security system in "away" mode, change thermostat, close garages, lock doors, show camera footage on Echo Show devices.
Google Assistant: Change thermostat, unlock doors, arm security system, show camera footage on Chromecast.
Vivint's prices are really steep, especially if you have multiple cameras, so check for deals before you buy.
Summary
Getting top-notch home security doesn't mean you need to be exorbitant amounts, which is why we recommend waiting until there's a sale to purchase Vivint, which is one of the more expensive security systems we've tested. From discounts to deals to coupon codes, you're sure to find savings somehow!
FAQs on Vivint Deals
You may be wondering if Vivint is worth it in the first place, with or without a deal. We've got you covered with the frequently asked questions below.