SimpliSafe Deals, Coupons, and Discounts for 2022
Looking to save on SimpliSafe? Take a look at our roundup of the past and present deals offered by SimpliSafe.
Monthly subscription plans
Fast and easy DIY installation
Reliable professional monitoring
Professional monitoring costs $17.99 or $27.99 a month
Camera recording on five cameras costs as little as $9.99 a month
Packages range from $200 to $500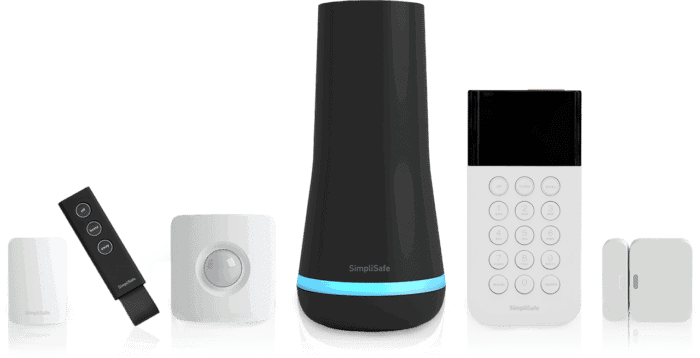 It's no secret that SimpliSafe has quickly become one of the most popular security systems on the market today. With flexible monitoring plans and an affordable, mostly wireless system, it's not hard to see why. And good news for your wallet, the company is often offering sales and discounts when you order online. Most deals can be found on SimpliSafe's website, but there are deals on SimpliSafe's Amazon store and from other online retailers that sell SimpliSafe products as well. This page will help you save on SimpliSafe, making it simply more affordable than ever.
When Should I Look for a SimpliSafe Deal or Sale?
SimpliSafe has sales all year round, from Father's Day to Memorial Day Weekend to Black Friday. Basically, if it's a major sales time like the holidays or Cyber Monday, you can expect a generous sale from SimpliSafe. For example, there's an on-going Fourth of July sale that gives customers up to 45 percent off on new systems and a free indoor camera. We're also looking forward to SimpliSafe's Prime Day sale, and although the exact deals remain undisclosed, we expect to see big discounts from SimpliSafe's Amazon store. To learn more, read our page on SimpliSafe's pricing.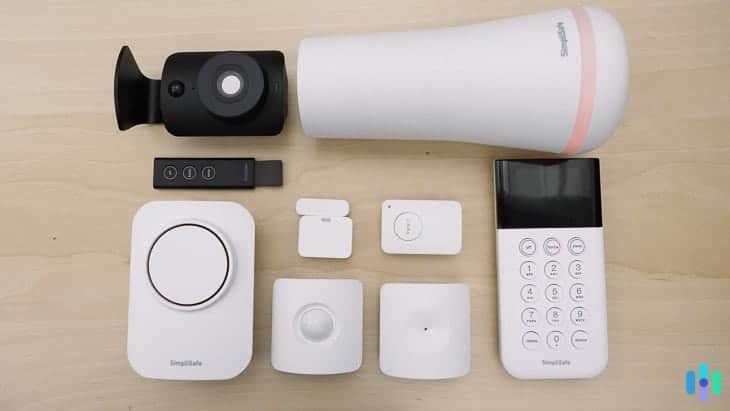 SimpliSafe Prime Day 2022
SimpliSafe isn't owned by Amazon, but whenever the e-commerce giant celebrates Prime Day, SimpliSafe often follows suit with big discounts. We're yet to learn when Prime Day will be this year, but for your reference, last year's Prime Day saw SimpliSafe's prices drop by up to 40-percent. During that time, a 12-piece security system cost only $240, down from its $400 retail price. So be sure to check SimpliSafe come Prime Day. Learn more about SimpliSafe Prime Day deals.
| Product | Original price | Prime Day 2021 discounted price |
| --- | --- | --- |
| 5-piece security system | $177.71 | $107 |
| 8-piece security system | $229.99 | $138 |
| 9-piece security system | $299.99 | $180 |
| 12-piece security system | $399.84 | $240 |
| Video Doorbell Pro | $169.99 | $136 |
| SimpliCam | $99.99 | $80 |
| Smart lock | $99.99 | $80 |
Note: SimpliSafe slightly increased the price of its security systems this year, but you can offset the price hike by taking advantage of SimpliSafe deals all-year round.
Does SimpliSafe Offer A Free Trial?
Great news: SimpliSafe offers a 60-day money-back guarantee. Although it's not technically a free trial as SimpliSafe charged our card when we first bought the equipment and monitoring plans, if we weren't happy with our system in the first 60 days, we could have returned it for a full refund. This would even include postage, with SimpliSafe sending us a prepaid return label. Believe us, this isn't typically the case for security systems, so we appreciate that buying SimpliSafe wasn't a risk to us financially.
Additionally, SimpliSafe offers a free trial of its Interactive monitoring plan if you purchase a system from its website. In fact, you'll need to sign up for the free trial to take advantage of its website deals. The trial, which lasts for 30 days, auto-renews to a monthly plan, but you can cancel before the trial ends to avoid the recurring charges. And since SimpliSafe doesn't have contracts, you can cancel anytime even if your plan converts to a recurring monthly subscription.
Tip: Once you purchase your SimpliSafe system, mark 60 days later in your calendar so you know when you would need to return it if you don't like it.
What Deals has SimpliSafe Offered in the Past?
Although SimpliSafe is known for its affordability, we've seen a number of discounts in the past, including:
$220 Off A Beacon System
Originally priced at around $519, SimpliSafe has offered huge cutbacks on their Beacon security system, which includes a base station, wireless keypad, keychain remote, 105-decibel siren, SimpliCam indoor camera, two motion sensors, and six entry sensors. Currently, you can get this kit for only $299.
25% to 50% Off Any New SimpliSafe System Plus A Free Camera
This is the typical offer we see on holidays throughout the year. They happened not only around major holidays, but even around smaller holidays like Father's Day. The biggest discounts, of course, were offered around major holidays like Halloween, New Year, and Independence Day.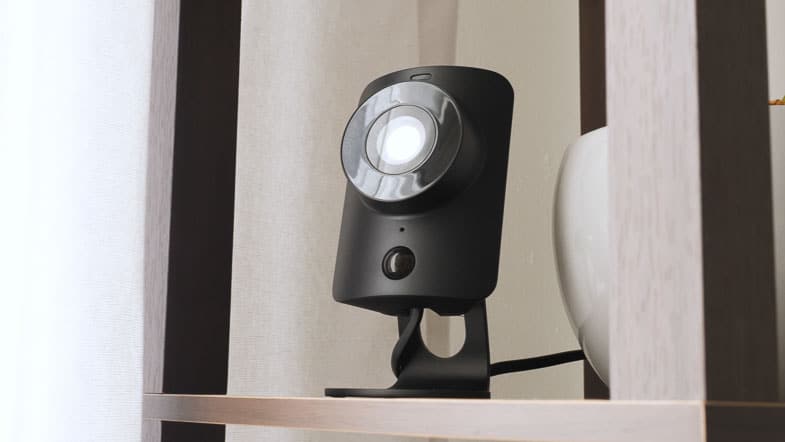 Military Discounts
Both active duty and retired members of the military can cash in on discounts with SimpliSafe.
Discount On Upgrades
If you're one of the early-adopters of SimpliSafe, which means you have the legacy SimpliSafe system, you can get discounts if you upgrade to the latest generation of products. SimpliSafe 3 packages start at $200, but you'll get a 50-percent discount using the code ALLNEW at checkout.
Homeowner's Insurance Company Discounts
Get up to 20% on your homeowner's insurance simply by showing them a certificate from SimpliSafe1. You'll most likely need to be on a paid professional monitoring plan (like the $17.99 per month Standard plan or $27.99 Interactive plan) to get the discount.
Refurbished Systems
One way to save money is to buy a refurbished system as opposed to a brand new system. Of course, the company checks them all to make sure they work correctly, and they come with the same three-year warranty as the new systems; the only difference is they cost 20% to 30% less.
FYI: Refurbished systems cost 20% to 30% less than new systems, but they work exactly the same way and are protected under the same three-year warranty, so they're a great way to save money on SimpliSafe.
Does SimpliSafe Ever Offer Discount Codes or Coupons?
SimpliSafe routinely offers discount codes and coupons, especially if it's on or near a holiday. To find out, we recommend going straight to their website; deals are typically located at the top of the page. However, note that many deals only apply to people buying new systems, so if you're buying add-on equipment to an existing system, you may not be able to get a discount. However, first-time buyers should definitely take advantage of SimpliSafe's sales.
SimpliSafe Product Warranty
More good news: SimpliSafe has a three-year warranty on all of its products2. That means that if we found any defects on our devices within three years of buying them, SimpliSafe would replace them for free. Fortunately for us, we didn't have any issues, but it's nice to know that SimpliSafe stands by its products and its customers alike.
SimpliSafe Contracts
One of our favorite things about SimpliSafe is the fact that they didn't make us sign a long-term contract. Rather, all of their monitoring and storage plans were month-to-month, so when we were done testing out the system, we just canceled our subscription without incurring any harsh fees. Many companies like ADT force customers to sign long contracts, three years in ADT's case. If the customer wants to cancel, they either have to pay for the rest of their subscription or have to pay a high cancellation fee, so we're really glad that SimpliSafe makes their services so flexible.
More Information on SimpliSafe
We think SimpliSafe is worth the money, especially considering its affordable monitoring costs and flexible contracting, as well as how well the system works. However, if you're new to SimpliSafe, here are the fast facts:
To learn more about SimpliSafe's home security options, read our SimpliSafe security system or SimpliSafe Video Doorbell Pro review.
SimpliSafe Deals FAQs
If you want to save on SimpliSafe, keep reading.