Logitech Circle 2 Review
This indoor/ outdoor camera has 1080p HD video, an 180 degree field of view, and two-way audio.
What We Like
Solid picture quality: With a 1080p HD resolution and a wide-angle 180-degree field of view, the Circle 2's image quality is better even than some newer cameras.
HomeKit compatible: The Circle 2 is one of the very few security cameras that work with Apple's HomeKit smart home system.
Quick monitoring: Circle 2 users get a 24-hour time-lapse day brief review.
What We Don't Like
Doesn't have local storage: Without local storage, the Logitech Circle 2 relays heavily on an internet connection to record videos.
Night vision is not crystal clear: While it has a decent night vision, it's not as crystal clear as other indoor cameras we've tested.
Has an expensive price tag: At around $160 to $180, the Circle 2 is on the expensive side of indoor cameras.
Bottom Line
With 1080p HD video, infrared night vision, and the widest possible field of view, we loved using the Logitech Circle 2 to keep track of our property, day or night. We opted to upgrade to the Premium plan to get person detection, meaning we only got notified when the camera detected a person, not just movement of any kind.
Update: Logitech is discontinuing all models of the Circle 2, but it will be replaced by the Circle View, which has similar features and works exclusively with the Apple HomeKit ecosystem. It sells for $160.
The Swiss company Logitech has been developing PC accessories for a long time, from wireless headphones, smart remote controls, webcams, and many more. In recent years, the company has also dabbled in smart home security, particularly security cameras that work well with smart home systems.
What I'm here to do in this article is to take a look at one of their home security cameras: The Logitech Circle 2. Now I've heard some great things and some not-so-great things about this camera, but I'm not going to solely rely on he-said, she-said for the purpose of this review. I'm going to test this device out and see what it's got. But before we get there, let's get on with this Logitech Circle 2 review.
Logitech Circle 2 features
| | |
| --- | --- |
| Maximum resolution | 1080p HD |
| Frames per second | 30 |
| Night vision technology | Infrared |
| Field of view | 180 degrees |
| Motion sensor type | Passive Infrared (PIR) |
Editor's Rating
1080p HD video display
Widest possible field of view
Works with Alexa, Google Assistant and Apple HomeKit
The End of the Line for Circle 2
Before we begin, though, we'd like to point out that months after testing the Circle 2, Logitech announced that it's pulling it from its lineup. As of right now, the camera is no longer available from Logitech, but existing units continue to work. If you're looking for alternatives, we present you with the three highest-rated brands that offer similar or better features than the Circle 2.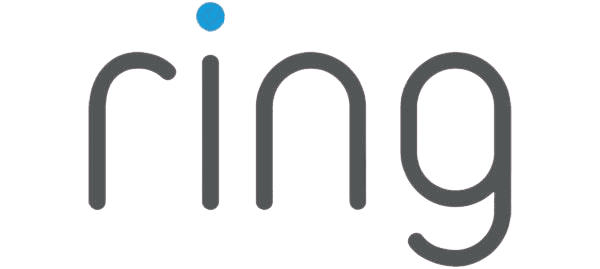 What It Promises
Right on the box, the Circle 2 tells you everything that it has going for it.
According to Logitech, this camera gives you:
1080p HD video for crisp and clear footage.
Night vision so to what's going on in the dark.
180-degree viewing angle to capture as much of the space as possible.
Two-way audio in order to communicate with people in the house when you are away from home (or simply just in another room).
Smart time-lapse day brief to review all of the important happenings of the day.
Free 24-hour cloud storage in case you want to review a specific event from the day.
Motion detection and smart alerts to receive alerts when there is activity happening in the room you are monitoring.
Unlimited streaming for up to five cameras if you want to cover more angles of your house.
Person detection for the camera to be able to tell the difference between your pets and human beings.
Weatherproof casing so you can place the camera outside.
Easy setup so you don't get a headache from putting everything together.
From what it looks like, it seems like the Circle 2 is a very promising device. Let's not get too excited though because I haven't even taken the camera out the box.
Let's see what we are working with.
Thoughts on the Design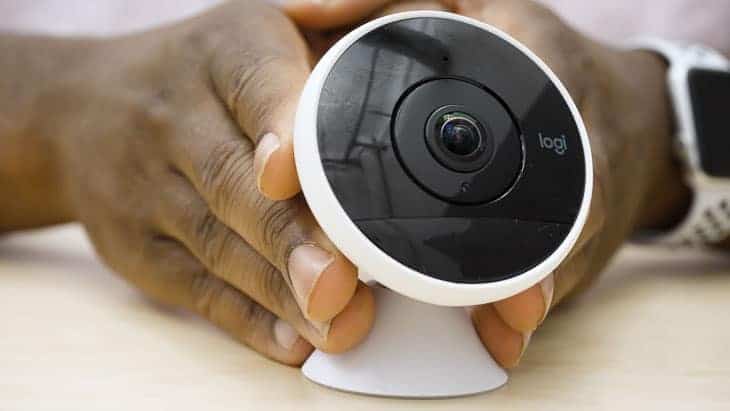 I've got to say: I love the Logitech Circle 2 design.
With its white exterior and sleek black front, I know I can fit this into my home decor quite easily. It's not a big camera — it's about 3 inches tall, 3 inches in diameter and 1 inch in depth. By the look at its plastic shell, I assumed it would be quite light. Wrong. The moment that I held it in my hands, I was pleasantly surprised to find it was quite heavy (about 3 ounces to be exact). It made me think that the Circle 2 is much sturdier than it looks. I then popped off the camera lens to find it was attached to the mount by a weighty magnet, which confirmed where the camera's mass came from.
It turns out this camera can withstand a lot — especially when it comes to temperature. Thanks to the weatherproof material, the Circle 2 can survive in temperatures as cold as -4℉ (-20℃)  and temperatures as broiling as 120 ℉ ( 50℃).
I also really liked the rubber feel around the lens and the base of the mount. The former aspect really doesn't matter (I just think it's a nice touch), but the latter I find extremely useful. That rubber coating allows me to mount the camera anywhere — whether it's on the table, the wall or the ceiling — and know that it's not just going to slip and slide off.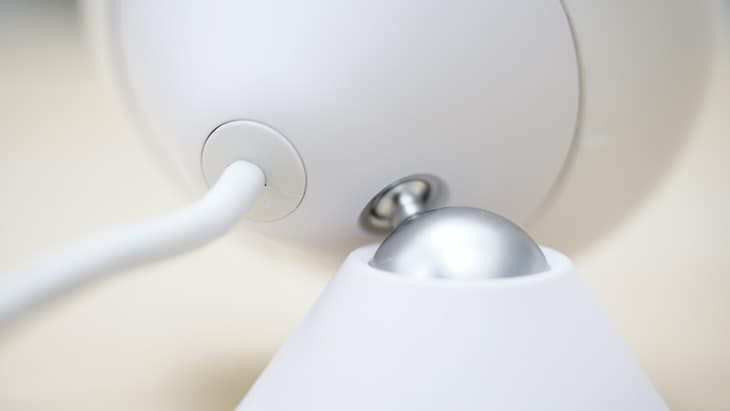 The mount also allows for a large variety of camera angles thanks to the ball and socket design near the base. With that, I can rotate the camera through the full range of motion quite easily (all 360 degrees). I can even rotate the camera itself within the frame.
At the back of the camera, I found a really, really long cord that measures up to 10 feet. It's not detachable at all, which could be annoying depending on how you want to set up your camera. Yes, 10 feet is long, but if you're placing this baby outside, 10 feet might not be enough for you to comfortably reach an outlet. Now if it was 20 feet, I think you'd be in a better position to mount your camera indoors, but that all depends on the design of your house.
As a fun extra feature, the lens is surrounded by a ring of LED lights that change colors depending on the status of your camera (like if it's pairing, connecting to Wi-Fi, resetting). This isn't necessary, but it definitely looks super cool.
Setup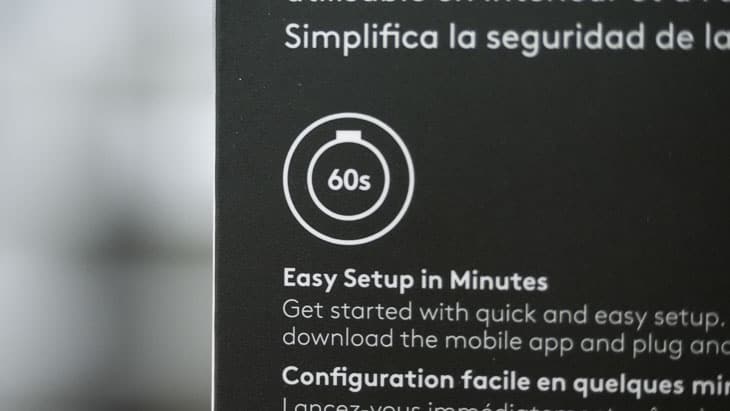 The setup with the Circle 2 was incredibly easy. All I had to do was plug in my camera, download the Logitech app on my phone, and pair everything up. I would say that I was up and running in about five minutes, which is pretty awesome. A lot of cameras that I've reviewed in the past have taken me 10-20 minutes to set up.
The Circle 2's setup would have been a new record for me … If it wasn't for one major booboo that occurred as I was testing out the camera.
While I was adjusting my camera angle, I popped the camera off from its magnetic base and I didn't think much of that initially. I thought, "No big deal. I'll just plug it back in. Reset and pair it up with my app again." No biggie. Another five minutes, right?
Not at all. It took me well over an hour to get things online again. Reset. Pair. Reset. Pair. Reset. Pair. I did everything that my app told me to do and for some reason, I struggled to get the livestream back up on my phone.
So I warn you: Be careful not to accidentally unplug the camera when you have your system already set up. Maybe my experience was a one-off catastrophe, but I want to save you a headache just in case. We'll get back to the setup later.
Logitech Circle 2 Features
Everything about the camera has been commendable, so far, but how about its features? We hold security cameras to high standards. Every single camera we recommend must meet our criteria, which includes high-quality video, two-way audio, night vision, smart home integrations, and cloud or local storage. We're also always on the lookout for cameras with artificial intelligence that makes features like person detection and facial recognition possible.
Does the Logitech Circle 2 reach our standards? I'm all plugged in and ready to test things out.
Video Quality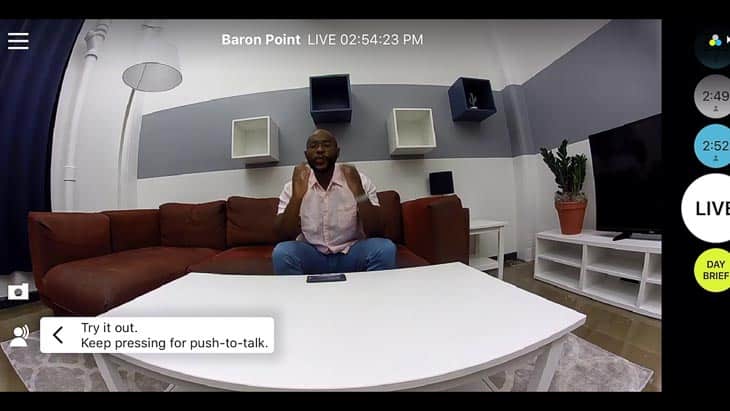 The first thing I look for when I'm shopping around for a DIY home security camera is high-quality video. The reason why we buy security cameras in the first place is so we can see what's going on in our homes. If the footage is bad, then it kind of defeats the purpose no?
With the Logitech Circle 2's 1080p HD video, you do get pretty good visuals — 1080p is the industry standard now, by the way. Everything with the Circle 2 is generally crisp and clear. You can enhance that by playing around with the 8x digital zoom. But I do have to add that not all 1080p's are created equal. Some cameras shoot 60 frames per second, while the Circle 2 shoots 30. This means that the video for the Circle 2 is not as smooth as I've seen with other cameras.
And just a heads up: When you get your camera on for the first time, the Circle 2 actually starts filming in 720p, which is a lower resolution. You can bump it up to 1080 (which I recommend), but just be aware that this may affect your internet speed at home.
Besides all of that, the Circle 2's field is impressive. At 180 degrees, this camera can capture an entire room from wall to wall. Of course, that depends on your placement, but in most cases, you can easily get rid of blindspots by fine-tuning the camera's angle. Remember the ball and socket base I mentioned earlier? That'll definitely come in handy.
As a whole, I give the Circle 2 a pass for video quality.
Night Vision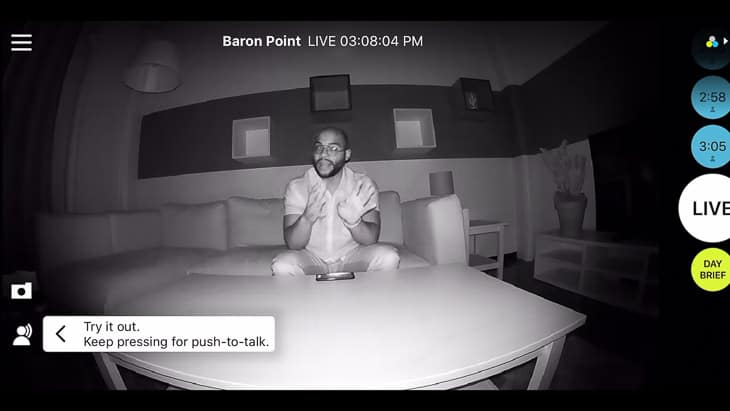 The night mode on the Circle 2 was very disappointing, especially considering what Logitech said this camera was capable of doing.
They claimed that this camera could see up to 15 feet away. But from what I saw, things started to get blurry at only 10 feet away.
Now, a few things to note about night vision. The Circle 2 uses infrared night vision, which relies on invisible infrared lights emanating from the camera to see its surroundings in black and white. It's subtle and inconspicuous, and I'd say the right night vision mode for indoor cameras. That's because the other option is color night vision, which uses bright visible light for illumination.
In that area, Logitech did the right thing opting for infrared night vision, but the night vision quality simply isn't as good as others I've tested. In order for me to feel secure around my home, I'd like to be able to see what's going on at night. Break-ins. Burglars. The Boogey Man. Night's when all of the scary stuff happens. We created cameras to help illuminate all of that.
But unfortunately, I'm going to have to fail this camera in the night vision division. It just isn't up to snuff.
Two-way Audio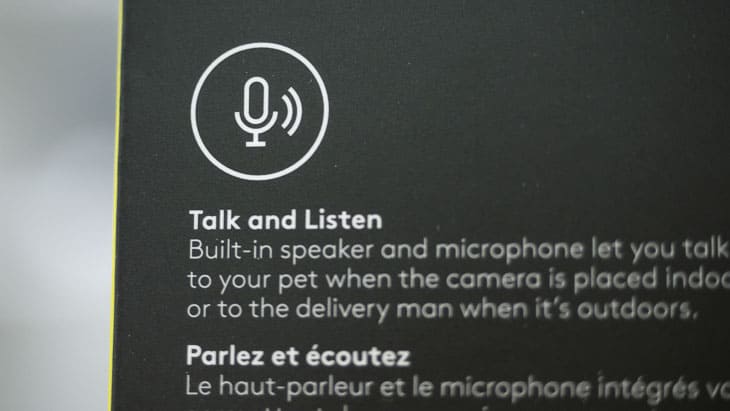 I love two-way audio because it's a cool way to talk to anyone remotely so long as you have access to the internet and your mobile device.
Say if you're kids are running around the living room and you want them to stop, you can press talk on your phone and bark at them from your home security camera. Or if your friend Steve has come over to feed the fish while you are away, you can tell him the exact instructions through your camera to make sure he doesn't kill your prized possessions.
There are many ways to utilize two-way audio. Think of it as if you're using some high-tech walkie-talkie and let your imagination soar. I promise you it's fun.
Thankfully, the Logitech Circle 2 comes with two-way audio that is super crisp and clear so it gets a pass in this arena.
Storage
Logitech Circle 2 Subscription Plans
| | Free | Basic | Premium |
| --- | --- | --- | --- |
| Amount of Cloud Storage | 1 Day | 14 Days | 7 Days |
| Unlimited Streaming and Downloads | Yes | Yes | Yes |
| Smart Time-lapse Day Brief | Yes | Yes | Yes |
| Custom Smart Time Lapse Day Brief | No | No | Yes |
| Smart Alerts | Yes | Yes | Yes |
| Person Detection | No | No | Yes |
| Motion Zones | No | No | Yes |
| Single Camera Monthly Price | Free | $3.99 | $9.99 |
| Single Camera Yearly Price | Free | $47.88 | $99.99 |
| Home Plan (up to 5 cameras) Monthly Price | Free | $6.99 | $17.99 |
| Home Plan (up to 5 cameras) Yearly Price | Free | $69.00 | $179.00 |
| Lowest Price Per Camera | Free | $1.15 | $2.98 |
At Security.org, we think the ideal camera has both local (memory card slot, hard drive plugin), and cloud storage options. Having a variety of ways to store is great because both can act as backups for each other. Plus we are aware that some people prefer one over the other. Some feel more secure having their information on an SD card, others would rather not have to worry about local hardware and have everything recorded on a server.
When it comes to the Circle 2, there's no local storage whatsoever so I have to dock points for that. But the cloud storage options aren't bad.
Right off the bat, Logitech offers 24 hours of free cloud storage with unlimited streaming and downloads, the smart time-lapse day brief, and smart alerts. Like I said, this isn't bad but I've seen companies offer up to seven free days of storage.
If you want to upgrade, you can pay for the Basic Safe Circle plan which gives you 14 days worth of cloud storage with all of the free footage for $3.99 a month. If you want to add more cameras to that (you can add up to five), you have to pay $6.99. The Premium plan will give you a month of free cloud storage, the free features, and additional capabilities. Premium will activate person detection and the option to specify motion zones and the parameters of your smart time-lapse brief. That plan costs $9.99 for one camera and $17.99 for up to five.
Regardless, I can only give the Circle 2 half a check because it lacks local storage.
Artificial Intelligence

When I talk about artificial intelligence, I don't usually mean a camera that can basically sit across my desk and hold a conversation with me like some kind of robot. I'm not talking about that kind of AI.
In the realm of security cameras, AI usually refers to person detection — as in the ability to tell whether a moving object is a person or not — and facial recognition. Newer cameras have also added more forms of AI such as package detection and vehicle detection.
By default, the Logitech Circle 2 lacks any and all types of AI. It detects motion, but that's about all, so it creates lots of false alarms. You can activate person detection, though, but that will require you to pay for a Premium subscription.
In addition to person detection, the Circle 2 can use motion zones to limit its motion detection. If you define a zone without its view, it will restrict motion detection to that area alone. Anything that goes on outside that motion zone is ignored.
What's the application? Well, let's say you placed the camera on a bookshelf with a view of the window. With such a setup, movements outside the window could set off the motion sensor and trigger false alarms — you wouldn't want to be notified of birds flying by, would you? By drawing a motion zone that excludes the window, you can significantly reduce false alarms.
Smart Platform Integration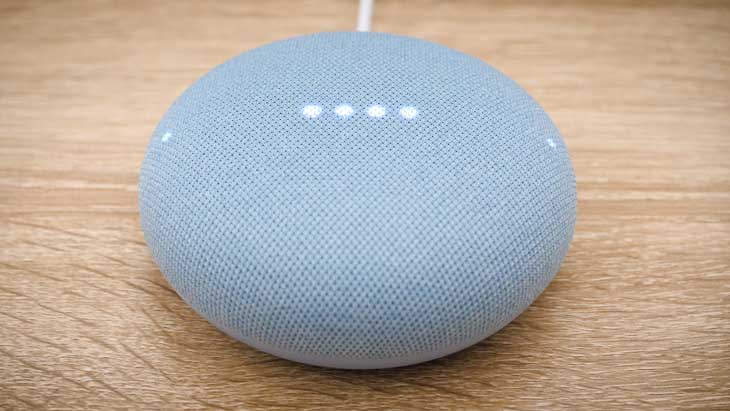 The Circle 2 is great when it comes to integrating into other smart home platforms. I have Alexa and a Fire TV so I quickly connected everything to my monitor in no time.
But if you're not a part of the Amazon ecosystem, don't you worry. The Circle 2 also works with Apple HomeKit and Google Assistant.
Why is this awesome? Because it just makes home security that much more hands-free. With my Echo Spot, all I have to do is tell Alexa to connect my security cam footage to my television. I don't have to fumble around for my phone or press a button or anything.
So the Circle 2 gets an A+ for accommodating so many smart home platforms. It makes things that much more convenient.
That being said, the Logitech Circle View, Circle 2's successor, lacks Alexa and Google Assistant integrations. It works exclusively with HomeKit, and it seems that Logitech is focusing its efforts on making cameras for the Apple smart home ecosystem.
Convenience
Naturally, when we purchase any DIY product, we want the setup process to be quick and easy. Otherwise, we'd hire installation specialists to put everything together for us … and that kind of defeats the purpose of DIY. As consumers, we want our device to be convenient so the setup is smooth and pain-free. We also want our camera to be reliable so that if it ever were to crash, we could reset it really easily.
So is the Circle 2 convenient?
Yeah. Sorta.
Like I said earlier, I had it running in about five minutes. But the moment I accidentally popped the camera off its magnetic mount, resetting that thing was a nightmare. It took over an hour, which is way too long. I think if you have a device and you accidentally plug it out, it shouldn't take more than the time it took you to set it up initially — and definitely not an hour longer.
And so I don't think the Circle 2 is the most convenient device.
Value
Now the Circle 2 sits at around $160-180 on the market.
In my opinion, I think that's super overpriced for what it offers. I've seen similar cameras below that price point and don't charge extra for premium features. (I'll get to that later.) Remember: For one camera, it costs an extra $9.99 per month on top of the (nearly) $200 bucks you paid for that camera – and you will have to pay that monthly fee as long as you're using the camera and the service.
Overall, while I don't think the Circle 2 is a great deal, I ultimately leave that up to you and your wallet. The quality and functionality of the Logitech Circle 2 allows us to still give it a good rating.
Video Review
The Logitech Circle 2 gave us clear footage, a super wide viewing angle and even two-way audio. View packages on Amazon.
Extra Features
I think this is the most unique feature I've seen in a while.
The smart time-lapse day brief allows you to view a clip to review all of the important events of the day. I can see this being a fun highlight reel of what's happening in your house. Or maybe it's boring because nothing happens. In any case, from a security perspective, this is a unique and useful feature.
Another cool thing about this is that once you buy the Premium package, you can customize the start and end times of the smart time-lapse. Imagine you're having a gathering at your house and you have your time-lapse running throughout the party. You could have a great memory reel by the end of the night.
Motion Detection Zones and Smart Alerts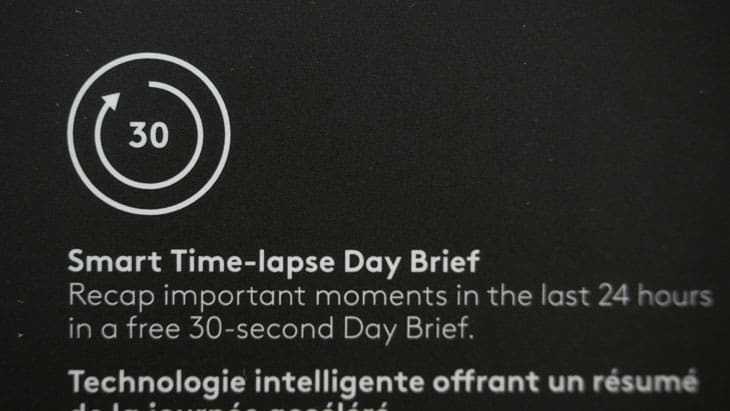 Having motion detection zones and smart alerts will save your phone from getting alerts 24/7. It's so useful, because I don't want a notification every time a squirrel crawls outside my windows. With this feature, I can select the areas in the room I'm most concerned about monitoring.
The alerts are "smart" because I can adjust their sensitivity level and I can tell them which times I would like them to be activated. So if I know I'm going to be home for most of my Mondays, I can deactivate my alerts during that time.
Logi Circle App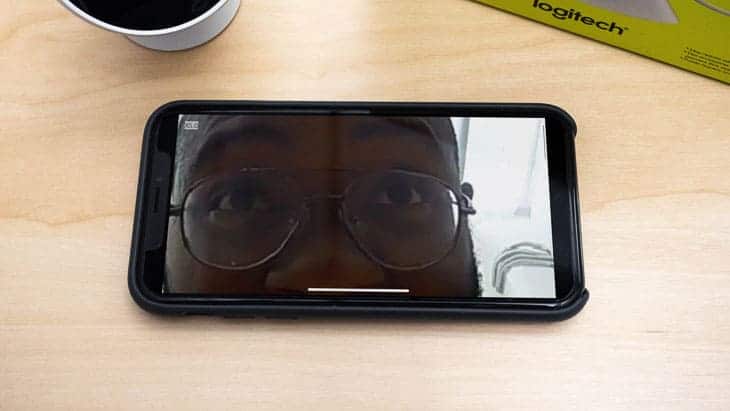 From what I've read online, the Logi Circle App has gotten very mixed reviews. It got about three out of five stars in both the Google Play and iTunes stores, which is about the rating I would give the app.
Open it up and you'll notice that the dashboard only operates in landscape mode. It's not necessary to have portrait mode, but it would be nice for me to rotate my phone vertically and be able to view my live streams without turning my head in weird angles.
The design is pretty intuitive, but not super aesthetically appealing. The livestream is right in the middle, and on the bottom left-hand corner, you have the ability to take a snapshot or use the two-way audio. On the right, you can click to open your smart time-lapse day brief and in the top right you have your settings menu. There you can turn the camera on and off, enter privacy mode, turn on smart alerts, add a camera, manage your account, smart home integration options, and sign up for Circle Safe (the cloud storage options).
Again, the app is pretty easy to navigate, but I think it's pretty busy and missing some functionalities.
What's Missing
Before I move on to comparisons, let's just recap what this camera is lacking so we can get clear on where the Circle 2 stands.
This Circle 2 does not have:
Facial recognition. This feature doesn't work well on most cameras that have this, but hey, I have high standards. I'm pulling for a better future.
Local storage. Again, it would be nice to have a backup or at least the opportunity to transfer your data to a computer or another hard drive. With the Circle 2, everything is just in the cloud.
Alarms or sirens. This feature could be great if you wanted other people besides yourself to be alerted when something is amiss in your home.
The Circle 2 vs. Everybody
So based on the Circle 2's capabilities and its price point I think it could be best compared to the Blink XT ($120), the Honeywell Lyric C2 Security Camera ($120), and the Arlo Pro 2 ($190). These were all cameras that launched around the time the Circle 2 hit the shelves, so they're from the same era. Cameras have progressed significantly since then, and if we compare Circle 2 to current cameras, it'll have no chance of winning.
Let's see how the Logitech Circle 2 stacks up against the competition.
Blink XT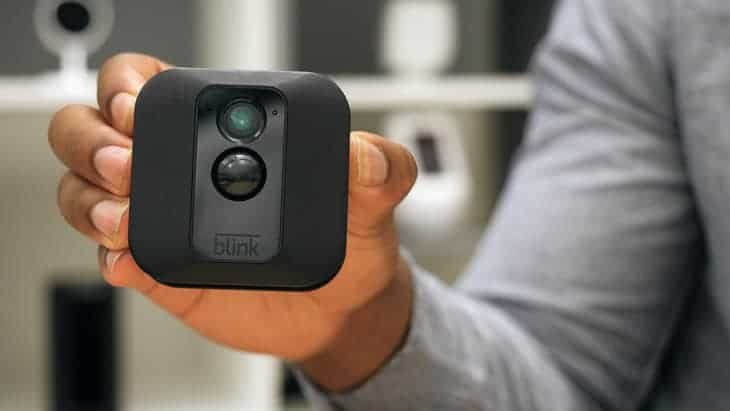 The Blink XT shares something in common with the Circle 2 in the sense that it can weather the rain. Yes, it's weatherproof so if you're a consumer looking for a camera to place outside you might want to look at the XT and the Circle 2.
The XT is less impressive in some ways, however. For example, its field of view is only 110 degrees as opposed to the Circle 2's 180-degree view frame. The Blink XT also only has 3x digital zoom and has no two-way audio or the option to specify motion detection zones. The memory options are also disappointing with only 2 hours worth of free cloud storage. And you can only connect the XT to the Amazon ecosystem so if you're not using Alexa, you are out of luck.
The XT does have some things going for it, though. For one, the video quality looks slightly crisper than the Circle 2's. And it's wireless with a supposed two-year battery life, which means you can get a bit more creative with your mounting options.
I still think the Circle 2 is a better buy if you can afford to pay an extra $40-60. If you want something that's wireless and maybe less taxing on your wallet, the XT might be your best bet.
Check out my full review on the Blink camera.
Honeywell Lyric C2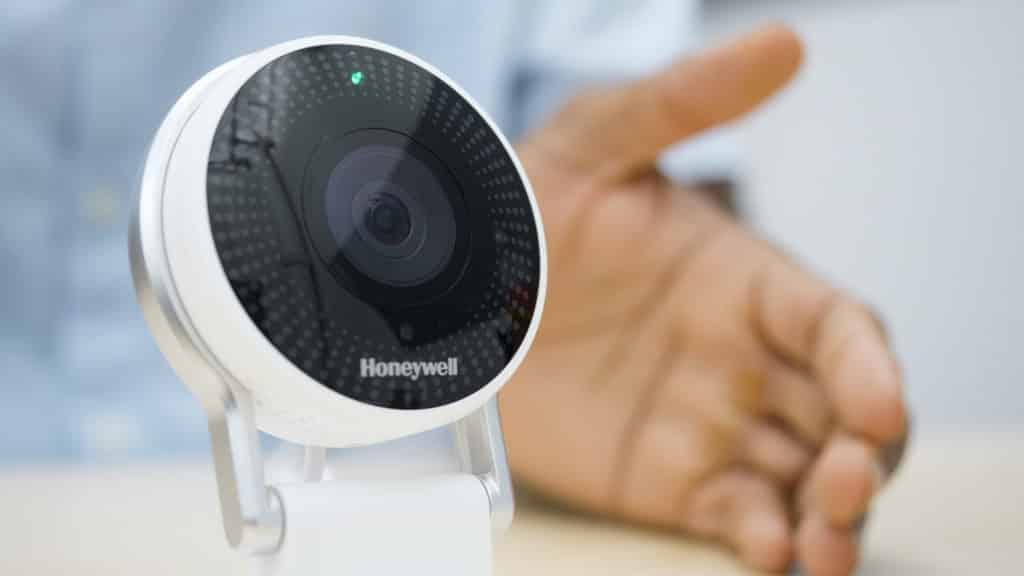 I love the Honeywell Lyric's video clarity. I definitely would choose the Lyric over the Circle 2 in this department. It's just so vibrant, I think it's one of the better 1080p's I've seen. The Circle 2 beats the C2 in terms of viewing angle, however. The Lyric's can only manage 145 degrees, but that is still way over the industry's 120-degree standard.
When it comes to night vision, I think that the Lyric and the Circle 2 are on the same level. They are both kind of blurry at around 8-10 feet.
Unfortunately, the Lyric is not the most versatile when it comes to smart-platform integration. It can only pair up to Amazon Alexa. But it does come with great local and cloud storage options (24-hours free). You even get a free SD card.
I personally think the Honeywell Lyric C2 is a better deal than the Circle 2. But if you're looking for an outdoor camera, the Lyric is not your device. No waterproof material with that one.
Arlo Pro 2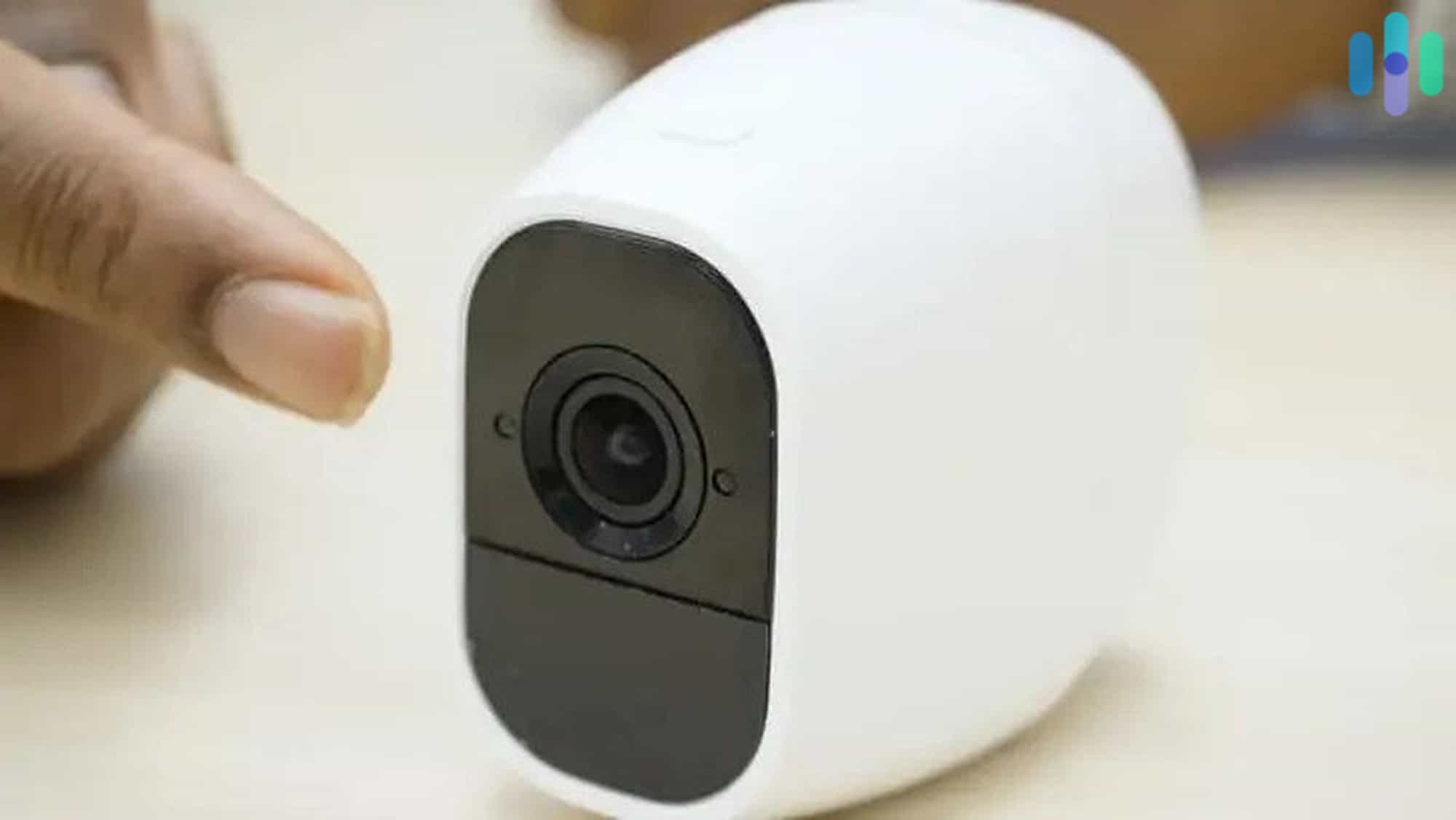 This is the most expensive camera in the bunch and I'm not 100% sure that it's worth the extra money, but it does have certain perks over the Circle 2.
Like the other cameras, I do prefer its video footage (even though it's viewing angle is only 130). It has geofencing. Local and cloud storage options. A smart siren. It's wireless and — like the Circle 2 — it's weatherproof.
Both the Circle 2 and the Arlo Pro 2 have rather shady night vision so I would say they are on par with that. And both of them have the same smart platform integrations except HomeKit, so if you're a fan of Apple's smart home system, Circle 2 is much better suited for you.
I would say that the Circle 2 wins in terms of its 180 degree viewing angle. As for artificial intelligence, however, they're on equal grounds as both require a subscription to activate smart features.
It all depends on your needs, but I think that the Arlo Pro 2 might be my choice because NETGEAR offers package deals so I could get two cameras and a hub for $300 dollars. If you only need one camera, the Circle 2 might be the best one for you, but I think these two cameras are basically on par with each other.
Want to learn more? Check out our review of the Arlo Pro 2.
The Customer Experience
So I know how I feel about the Logitech Circle 2, but now it's time to discover what other people had to say about this device.
According to what I read, customers had these great things to say about the camera:
Incredibly easy setup. So it appears that most consumers didn't have the problem that I had when I accidentally plugged everything out. That's good!
Love the 24-hour review. People liked the fact that they got a recap of the most important events of the day without having to scrub through hours of footage.
Decent day-time video quality. Consumers were generally happy with their video footage.
Some people were not so happy with these aspects of the Circle 2:
The fish eye effect. Sometimes when you have wide-angle cameras, the video footage appears to bend on the screen. This doesn't bother me so much, but if this is something that annoys you, it's definitely something you should take into account.
Problems with HomeKit. Apparently Apple HomeKit users did not like how it synced up with their system. I use Amazon, so I can't speak to this.
Premium features are too expensive. Some customers did not like the fact that they had to pay extra to access certain capabilities.
More About Logitech and Smart Home Products
Logitech's entry to the smart home market started with its smart remotes, then the Harmony Hub, and then the less-than-successful POP Smart Buttons. At the height of the popularity of its remotes, Logitech launched the original Logitech Circle in 2016 and then followed up with the Circle 2 around a year later.
Since then, though, Logitech's progress in security cameras has been agonizingly slow. Right now, the only products in its camera lineup are the Circle View which is kind of like the next-gen Circle 2 and the Circle View Doorbell. Spoiler: The Circle View Doorbell is not a circle at all, it's rectangular.
All indications point out that Logitech is focusing on its HomeKit partnership. After all, it's one of the first camera brands to comply with Apple's high standards when it comes to integrations, and looks like the brand is capitalizing on that.
That, unfortunately, means that it's abandoning its Alexa and Google Assistant integrations. If you're on either smart platform, it wouldn't be wise to purchase a Logitech camera right now.
Conclusion
Looking back on everything I just talked about, the Circle 2 is an okay camera in my book. Not the best, but definitely okay.
If anything, the Circle 2 has a dope design. I might just keep it to complement my bookcase.