Arlo Pro 2 Camera Review
Sure, the Arlo Pro 2 has 1080p HD video, infrared night vision and two-way audio, but is it worth its price tag?
What We Like
Crisp and clear daytime video footage
Geofencing capabilities
Has a siren
What We Don't Like
Night vision is not pristine
Doesn't possess artificial intelligence such as facial recognition
Needs recharging every so often
Bottom Line
The Arlo Pro 2 is a quality outdoor camera with 1080p HD video, infrared night vision, and two-way audio. We also loved the fact that it has a siren, which worked well to scare off would-be intruders.
While it's important for me to have a security camera to keep watch over my living room, my foyer and other areas of my home that I care about, I can't help but wonder all of the things I'm missing outside of my house too.
Like wouldn't it be great to catch snoopers slinking outside before the break-in even happens? Or what if someone rings the doorbell and I want to know that it's not some door-to-door marketer trying to suck away my precious time?
Sounds like an outdoor cam would come in handy for these situations!
That's why I wanted to look into the Arlo Pro 2. It's one of the few affordable wireless cameras I've found that has both indoor and outdoor capabilities.
It might be exactly what I'm looking for, but I won't know that until I test it out.
My standards are high, so hopefully, the Arlo Pro 2 doesn't disappoint. My Arlo Pro 2 review starts now!
Editor's Rating
Works in temperatures from -4 to 104 degrees Fahrenheit
Clear, 1080p HD video display
Wide 130-degree field of view
The Highlights
Arlo Pro 2 Features Breakdown
| Camera | Arlo Pro 2 |
| --- | --- |
| Price | $220 |
| Field of vision | 130° |
| Resolution | 1080p |
| Zoom | 16x |
| Two-way audio | Yes |
| 24/7 recording | Yes |
| Night vision | Yes |
| Cloud storage | Yes |
| Local storage | Yes |
| Battery or Wired | Battery |
| Learn More | View on Amazon |
From the get, you can tell that the Arlo Pro 2 offers a lot just from reading the box. You get two indoor/outdoor cameras and a hub station. Put them all together and you get these features:
1080p HD video for super clear live streaming and recording
Wireless setup so you can place cameras at a distance without worrying about their proximities to power outlets
Weather resistance so that the cameras can be placed outside
2-way audio so that you can communicate with anyone from inside or outside of the house
Local and cloud storage to review footage and store recordings
Mobile alerts to be notified when something is happening in the area that you are recording
Geofencing so the camera knows when to arm or disarm itself based upon whether you are in its vicinity
Smart siren to alert others of an emergency or to scare off intruders
Looks like these cameras have a lot going for them, but let's take them out of the box and see what we are working with.
It Might Be Time To Consider Newer Options
When I first wrote this review, the Arlo Pro 2 just came out. Now, with the Arlo Pro 5S, the Pro 2 is the second oldest Arlo Pro model. Even some of its features are starting to become obsolete. That's why I recommend picking a newer camera. You can start with Arlo's latest lineup, but if that doesn't satisfy you, check out these top-rated security camera providers.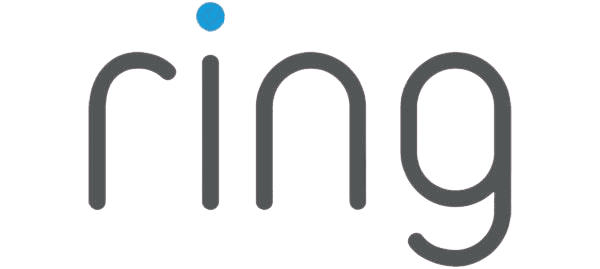 Setup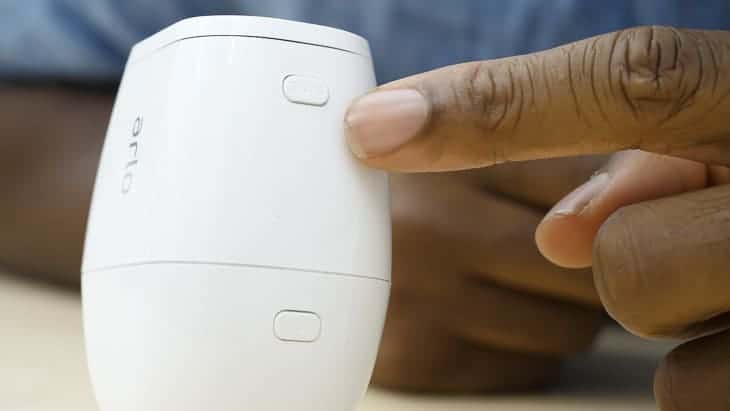 Even though the Arlo Pro 2 is no longer available, there's lots to learn from our experience living with it, especially if you're planning to buy a newer camera from Arlo as well.
I'm thankful to say that the setup for the Arlo Pro 2's was pretty simple and straightforward.
I downloaded the app on my iPhone X (it works with Android, too by the way). I plugged in my hub to the Internet using an Ethernet cable, pressed all the sync buttons, and waited for every device to get connected.
I would say between the downloading, the syncing, and getting acclimated with the app, the setup probably took me about 15 minutes, which isn't bad at all. I have to give people a heads up, though: please make sure you have strong Wi-Fi before setting up this camera. I can't tell you how much frustration I've had setting up devices like this with spotty internet. These things beg for four arcs on that Wi-Fi icon we all love.
In sum, make sure your router is ready for a splendid setup experience.
Necessary Features
Awesome! Now that we have everything put together, it's time to put these cameras to the test — the Necessary Features test, of course.
Here at Security.org, we've seen many a camera. We've figured out what makes a cam a fierce competitor in the marketplace and a satisfactory product in your home. We look for cameras that have quality video, audio, night vision, smart platform integration, artificial intelligence, convenience, and value.
Does the Arlo Pro 2 hold up to snuff? Let's check it out!
Video Quality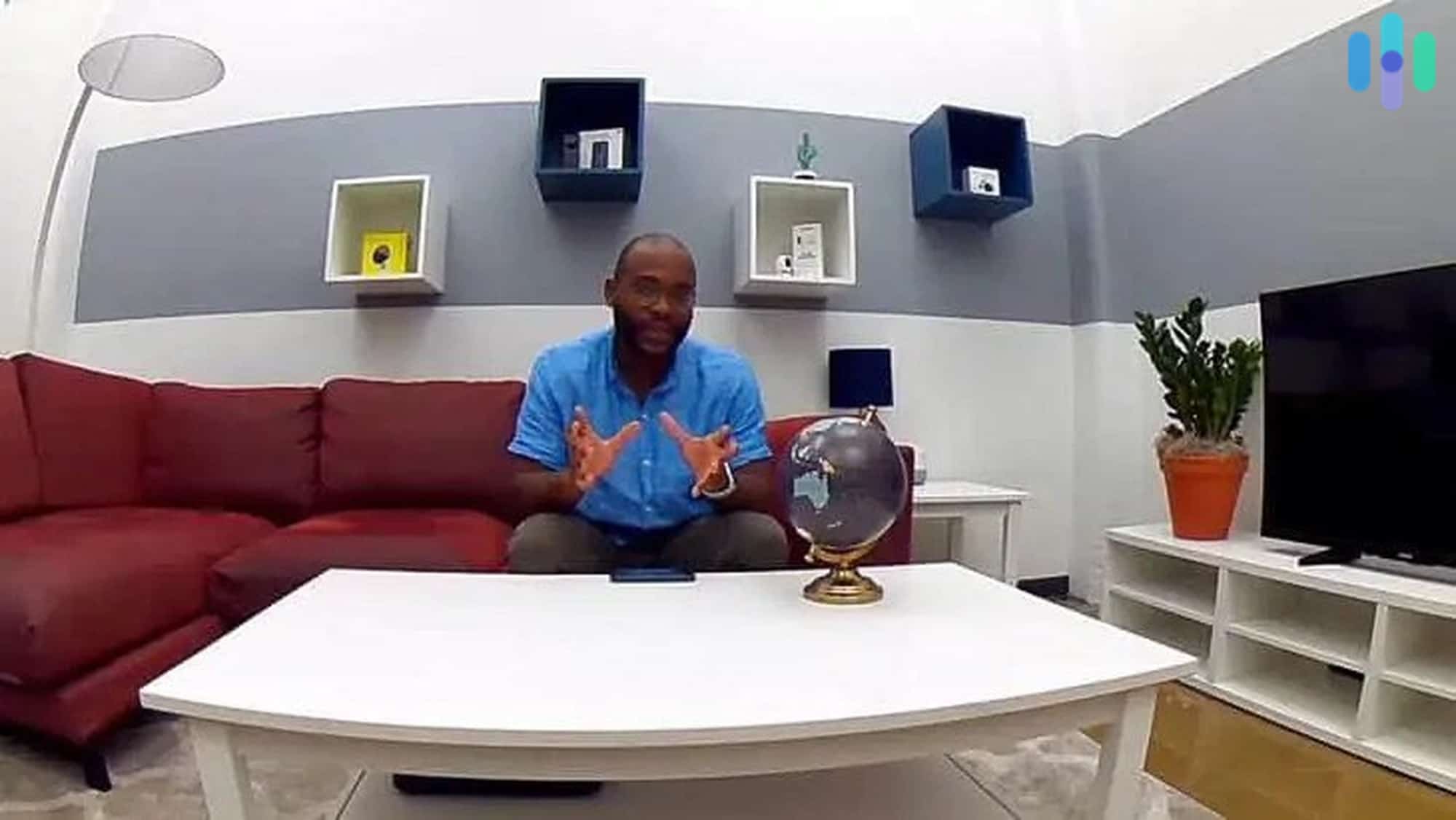 I really love the crisp and clear video that comes with the Arlo Pro 2 and I know that's because of this baby records in 1080p HD. Today, 1080p is the industry standard so this camera is on par with its competition.
Here's where the Arlo Pro 2 goes beyond just your average home security camera: the 130-degree viewing angle. Most cameras come equipped with 120 degrees, but having that extra ten means I can see so much more of the room. I feel pretty secure about that.
I also like how I can enhance my viewing experience by zooming in and out of whatever I want to focus on. This camera has a 16x digital zoom and I'm happy to say that the quality stays the same at each level — none of that pixely mess that happens sometimes when you zoom in too much.
Overall, I'm incredibly satisfied with the Arlo Pro 2's video quality.
Night Vision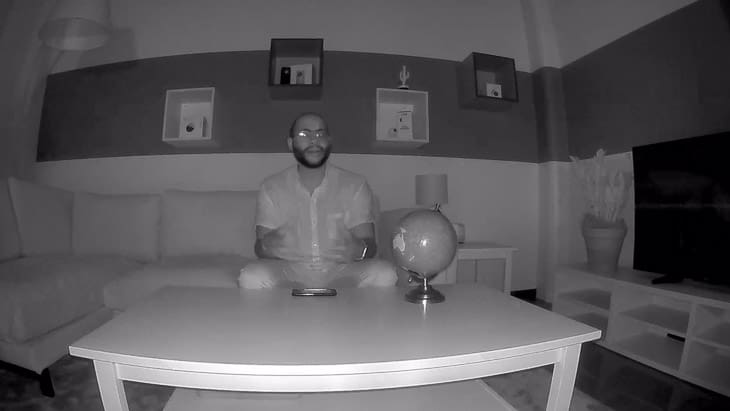 Man, after all that excitement from viewing the daytime footage, I was so disappointed when I turned on the night mode.
When I evaluate cameras I always look at the quality of the night vision because it is important for us to know if a camera is good at recording things in the dark. Most things we fear the most — robbery, break-ins, vandalism — happen when we are asleep or where we simply can't see. To feel secure we need to have quality night vision.
Now the Arlo Pro 2 does have my preferred method of night mode, which uses infrared illumination instead of white light illumination. Some cameras use white light and while it's effective in capturing good footage, I find the harsh light to be quite distracting and an obvious giveaway to intruders. Infrared lighting is much more subtle and just as effective in some cases.
In the Arlo Pro 2's case, though, I'm not so sure. The company claims that this camera can illuminate up to 25 feet away, but I'm finding that at just five feet away it's a bit difficult to decipher what's going on in the screen.
This isn't to say that it's the worst night mode I've ever seen, but I've seen better. We'll get into comparisons later.
Two-Way Audio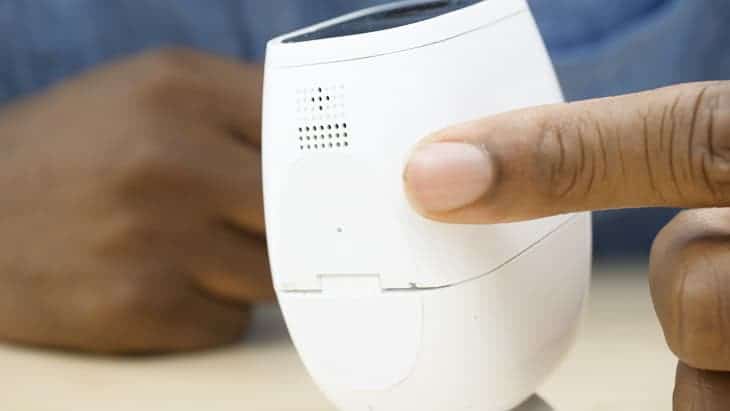 The two-way audio feature with the Arlo 2 is on point.
The reason why I love two-way audio so much is because it enhances your ability to communicate with the people in your life. Say you're in the kitchen and you want to talk to your kids in your bedroom, you can just click on your app and speak through your phone. That's awesome, right?
The cool thing about the Arlo Pro 2 is that you can also talk to people who are relatively far away outside your home. You can set up the cameras as far as 140 feet away from the hub without connectivity issues. So if your partner is in the yard working on the garden and you need them to come inside, hit the mic and say the words. Or if you see someone is going out to your mailbox, you can tell them to bring you back the paper. Or if you just want to scare away a stranger, you can yell through your phone.
You can accomplish so much with two-way audio and I have to say that the Arlo Pro 2 does great in this category.
Storage
| | Arlo Basic | Arlo Smart | Arlo Smart Premier | Arlo Smart Elite |
| --- | --- | --- | --- | --- |
| Amount of Cloud Storage | 7 Days | 30 Days | 31 Days | 60 Days |
| Advanced A.I. Detection | No | Yes | Yes | Yes |
| Max Amout of Cameras | 5 | 1 per add-on subscription | 10 | 20 |
| Monthly Price | $0.00 | $2.99 | $9.99 | $14.99 |
In terms of storage options, the Arlo Pro 2 is great for having both local and cloud storage.
Here at Security.org, we look for cameras that have both storage options for a number of reasons. We like having the cloud option so we don't have to worry about running out of space on our SD cards and hard drives. On the other hand, we like having the local storage option as a backup just in case something goes wrong on the servers. As some people are uncomfortable having their information stored on private clouds, having both local and cloud storage options is a necessity.
Thankfully, the Arlo Pro 2 has both options. I can connect my hub directly to a hard drive and download the memory from there, or I can also access past footage on my app. Arlo offers seven days worth of free cloud storage, which is pretty generous. I've seen a lot of companies that only offer a complimentary 24 hours.
If I ever want to upgrade, I can purchase the Premier plan for $10.75 a month to get 30 days of cloud storage for up to 10 cameras. That's not bad at all considering the fact that I pay about the same amount for Netflix every month. If I wanted more storage I can get the Elite package at $15.75/month for 60 days worth of recording for up to 15 cameras.
Even though the Arlo 2 is one of our favorite indoor/ outdoor cameras, it won't break the bank, especially if you buy more than one at a time. View packages on Amazon.
Smart Platform Integration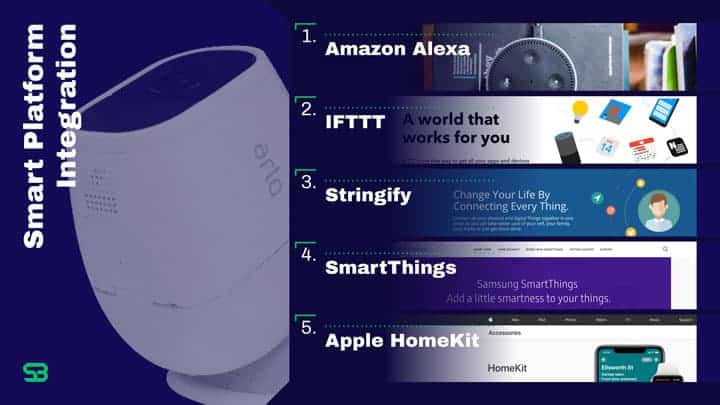 Good news!
The Arlo Pro 2 pairs up with Amazon Alexa, Apple HomeKit, IFTTT, Stringify, and SmartThings.
Why do I think this so exciting? Because smart platform integration just makes things more convenient for me. If I'm walking out the door, I don't have to think about taking my phone out of my pocket to arm my cameras. I also don't have to manually do it myself and go to all of my cameras and press a special button to disarm them. I can just say, "Hey, Alexa. Disarm Arlo Pro 2 cameras." And boom. The job is done.
I like security systems that are as hands-free as possible and it seems like the Arlo Pro 2 is just that.
Artificial Intelligence

Unfortunately, though, the Arlo Pro 2 has no form of artificial intelligence included. For a small fee, you can purchase person detection through Arlo Smart Home. Person detection allows the camera to note the difference between your cat, your Grandpa Jimmy, and an absolute stranger. As the camera does not come with any artificial intelligence, I have to ding it a little in this category.
Convenience
Like I mentioned before, I had no problems setting up my Arlo Pro 2 cameras with the Arlo hub. Barring any internet issues, I don't think it would take anyone more than 20 minutes to get everything up and rolling.
When it comes to DIY home security systems, we want to make sure that what we purchase isn't a pain to set up. Plus if anything were to break down, I don't want to have to go through a complicated manual just to figure out how to reboot everything. Convenience is so key for me when I'm looking at buying a camera.
The Arlo Pro 2 wins in the convenience category.
Value
Judging from various retailers online, the basic Arlo Pro 2 kit costs about $300. That kit includes the two cameras and the hub so given all that you get, I think it's a good value. Most cameras of the Arlo Pro 2's caliber cost around $100 to $160 so about $150 a camera seems reasonable to me.
Unfortunately, if you only want to buy one camera, the Arlo Pro 2 may not be for you. Arlo doesn't offer packages with one camera and a hub together. You can order a single camera, but it won't work without the hub.
Honestly, I don't mind having two cameras. I can keep on inside and one outside or whatever configuration I decide. It just means that I get to survey more of my home, which is muy bueno.
The Extras
Mobile Notifications
Most cameras come with some form of mobile notifications, but I just wanted to note that the Arlo Pro 2 has both motion and sound-triggered notifications, a pretty unique feature. The camera is very good at picking up any sort of commotion, which can be very useful or very annoying.
It's useful in the sense that the camera will notify you when something is going on in the area that you are monitoring. You'd be alerted if the camera can see or hear a stranger lurking around the room, someone loitering on your doorstep, or a baby crying in its crib. Reasonable stuff.
But maybe you don't want a "ping" every time your cat goes crazy over its new feather toy or any time your kids are running around being loud.
Luckily you can change the settings so that your phone isn't going off every few minutes. You can arm or disarm the camera when it's appropriate. You can even schedule when you want to receive notifications. I did not see an option to alter the camera's sensitivity, though, which I would have liked.
Smart Siren
If you want to blow someone's ears out, press the smart siren button.
This thing is LOUD. One hundred decibels loud.
I can see this being a good thing in a few scenarios:
You want to scare the pants off of some burglar.
You want everyone to get the hell out of the house for [insert emergency]
You want to tell your neighbors "SOMETHING'S WRONG!"
Maybe you can think of others. But outside of intense situations, I wouldn't use the siren much. It's super loud and if you have anyone in the house who is sensitive to sound, I would be cautious about using it too much.
Geofencing
This setting is useful if you don't want to be concerned about having to manually arm and disarm your camera all of the time. Basically, with the geofencing mode on, the camera will be able to detect your smartphone and disarm itself. It will assume that since you're keeping an eye on the place, it doesn't have to. This will help save the camera's battery and reserve the camera's memory for when it actually needs to record.
Hidden Features?
I love that the Arlo Pro 2 is wireless because this means my cat doesn't have extra wires in my house to play with or chew on. But it turns out there are some features that I miss out on when my camera isn't plugged in, like non-stop continuous recording, the ability to designate motion/activity zones, and the 3-Second Look Back.
Non-stop continuous recording is self-explanatory- when the camera is plugged in, you have the option to arm the camera endlessly. Motion/ activity zones allow you to designate important parts of the area you're recording, like a window or a baby's crib. This will allow for more specific notifications.
The 3-Second Look Back allows the camera to record three seconds prior to an activity being detected so you get a fuller picture of what's happening in your footage.
Why this is only available when your camera is plugged in, I don't know. I'm guessing the battery life would be much worse if these features were available all of the time. But I'm glad to know that I have the option to have these capabilities.
Video Review
1080p HD video, two-way audio, and weather-resistance make the Arlo Pro 2 a great outdoor camera. Learn more on Amazon.
The Arlo App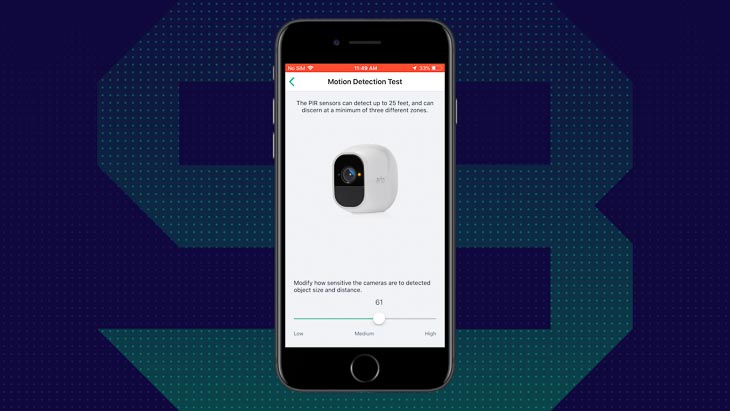 In my opinion, a DIY home security camera is only as good as its app. If I can't easily access footage of my home when I'm out and about, it kind of defeats the purpose of having a camera in the first place.
According to the reviews on Google Play and the iTunes Store, the Arlo App got a decent rating of four out of five stars. Seems like Apple and Android users were just as satisfied with the app as I was. I'll give you a quick run-through.
When I opened the app I was a bit overwhelmed. There's a lot going on on the screen, but it's not unnavigable. You've got your livestreams right at the center of the dash with symbols that tell you about the quality of the internet connection as well as the status of the battery life of your cameras. There are also symbols that tell you how much local storage is available and whether or not someone is in the room that you are recording.
At the bottom of each livestream you can pause, record, and take a snapshot of the video. Just press on the microphone to utilize the two-way audio or press on the speaker to listen to what's happening. There's also a button that allows you to see the footage fullscreen or through a landscape view.
When you get to the landscape mode, don't be alarmed — pun intended. At the top of the screen, you'll see an alarm button and "Call 911" button, which keeps popping up until you click it away. It was a little off-putting to me at first, but it's not the end of the world. Plus, if the world was ending, I would know which button to press. What I did like about the landscape mode was the zoom. Every time I played around with it, the app told me exactly how much I was zooming in. It's not necessary information of course, but I thought it was a nice touch.
Okay, back to the dashboard.
Below the livestream videos, you can add other devices to the Arlo App. When I clicked on that button I discovered that Arlo has so much more to offer than just the Arlo Pro 2, but I'll get to that later.
When you click on settings, you'll be able to turn your cameras off for privacy or change the video settings. In the menu, there's the option to pick from "Best Video", "Optimized" and "Best Battery Life". I think it's smart that Arlo chose to have these options to have since these cameras are wireless. If you don't want to be charging your camera's batteries very frequently, you have the opportunity to make them last longer.
Finally, the Library button takes you to all of the motion and sound-activated recorded events so you can see exactly what's going on in your home. If you hit the Mode tab, it will take you to hub settings where you can arm or disarm your system, schedule alerts and turn on geofencing.
After exploring everything, I think that the Arlo App is extremely comprehensive. It's pretty straightforward, but I could see people getting easily lost on the dashboard- it's a lot on the eyes. But once you get the hang of it, I think this app is decent.
What's Missing Here?
No doubt, the Arlo Pro 2 has a lot of good qualities to it. But what is it missing? The Arlo Pro 2 doesn't have:
Artificial Intelligence like facial recognition. It can't tell the difference between your dog, your child, or a burglar who's looking to steal your prized jewels. It would be nice to only get notifications when it really matters, no?
High-quality night vision- like I said before, the night vision is fine but if night vision is a priority for you,  the Arlo Pro 2 might not be the best choice.
Compared to a lot of other cameras I've reviewed, the Arlo Pro 2 isn't missing that much. On that note, let's actually do a comparison test and see how it holds up against its competition.
Comparisons
Given the average price point of the individual Arlo Pro 2 camera ($220), I looked at cameras in the $100-$220 range for comparisons. That being said, I would say that the Arlo Pro 2 can be best stacked up against the Blink XT ($120), the Amazon Cloud Cam (also $120), and the Logitech Circle 2 ($180).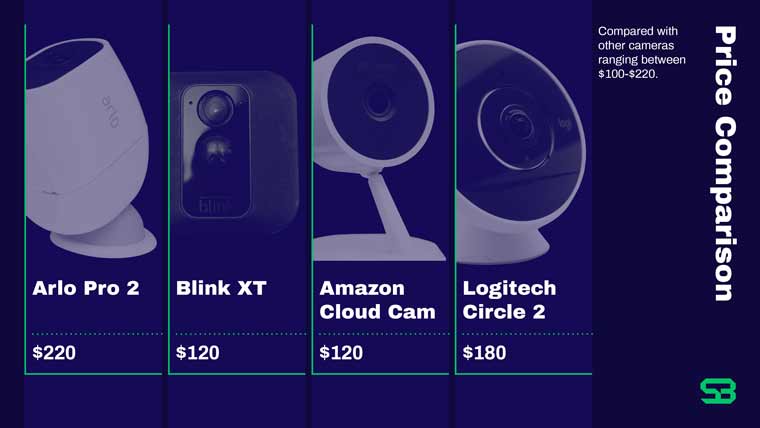 Blink XT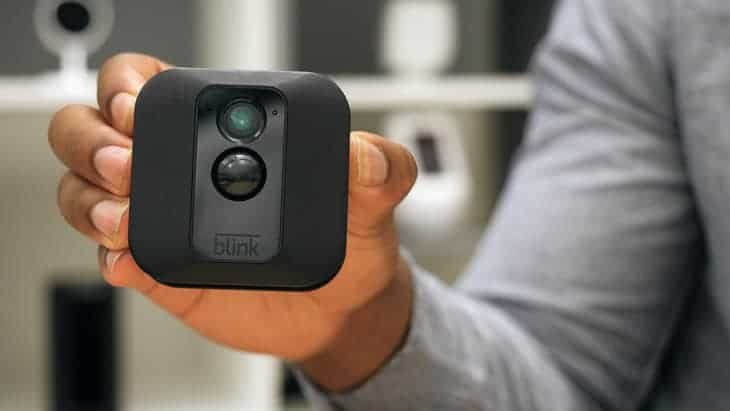 Like the Arlo Pro 2, the Blink XT is another wireless indoor/outdoor camera that can be placed pretty much anywhere. I think the Blink XT is a decent camera, and it's much cheaper than the Arlo Pro 2. But I definitely think you get what you're paying for if you know what I mean.
The XT's 110-degree viewing angle is significantly less impressive than the Arlo Pro 2's 130. There's only a 3x digital zoom. There's no two-way audio, sound detection and zero cloud storage.
The only saving grace for the XT is the night vision. It's much crisper than what I found with the Arlo Pro 2. I would add that the XT's two-year battery life is also a huge bonus, but I read reviews complaining that the batteries only lasted a few months.
Overall, I think the XT is a great bargain buy but perhaps not the most appropriate for someone who wants a more comprehensive device.
Amazon Cloud Cam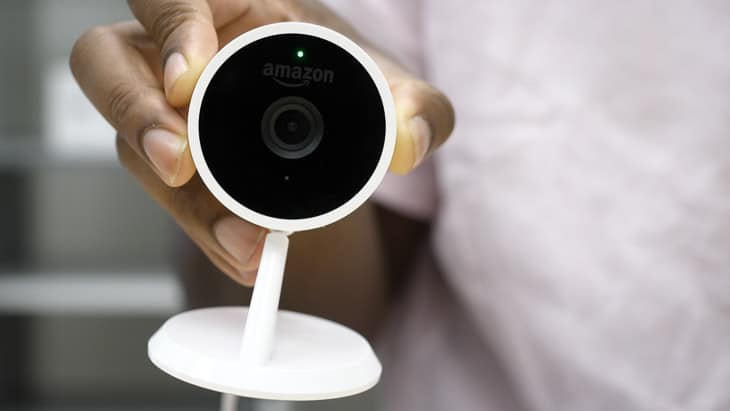 Update: The Amazon Cloud Cam has been discontinued.
The first thing to note right away is that the Amazon Cloud Cam is not a weatherproof wireless camera. So if that's what you are looking for, the Cloud Cam is not your best bet. But this camera does have some advantages over the Arlo Pro 2.
Once again, the Arlo loses in the night vision department. Artificial intelligence-wise, the Cloud Camera also beats the Arlo Pro 2 with "person detection," which can tell the difference between your friends, family, and intruders. The Arlo Pro 2 can't tell the difference between anything.
This is where the Arlo Pro 2 wins: Its field of view is 10 degrees wider. It has local storage and much better free cloud storage — Amazon only gives you 24 hours free. The Arlo also has a siren, if that's what you're into and it can pair up with other IFTTT systems besides Alexa.
To determine, which camera is better, it really depends on whether or not you need an outdoor camera or prefer a camera with crisp night vision. Otherwise, neither are bad choices.
Logitech Circle 2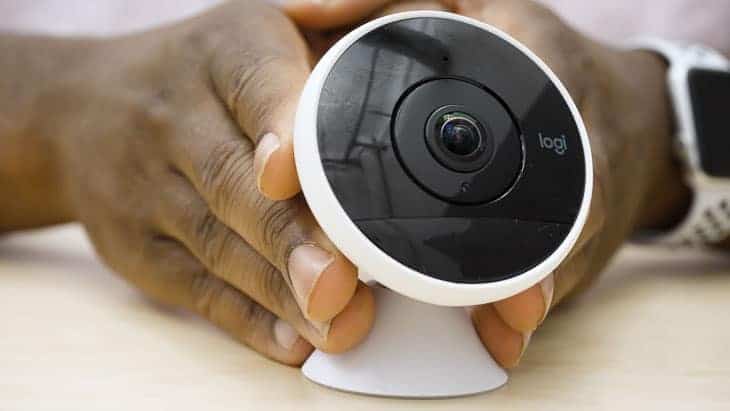 The Logitech Circle 2 Indoor/Outdoor cam is pretty fun and funky because there are so many ways you can mount this camera. I particularly love how you can mount it directly to any window or plug it in like a night light. It just seems like a very versatile device.
I already mentioned before that I wasn't in love with the Arlo Pro 2's mounting options, so the Logitech gets a point in this arena. But let's take a look at the other specs to really determine which camera is better.
The Logitech has the widest viewing angle of all the cameras I have compared in this review at 180 degrees. That's incredibly impressive when you add that with the 1080p HD. It also has person detection, unlike the Arlo has no form of artificial intelligence.
As a bonus, the Logitech has other unique features such as "Advanced Event Filtering", which allows you to find the motion-triggered recordings that are the most important, and the "Smart Time-Lapse Day Brief", which gives you a quick lowdown of the day.
The one thing I'll add about the Circle 2 is that there is no local storage with that camera. The Arlo Pro 2 has a leg up there with its harddrive hub. And the night vision for the Circle 2 is not much better than the Arlo Pro 2's.
I think the Logitech might be a better camera price-wise, particularly if I am only thinking of getting one camera. At the same time, the Arlo Pro 2's package deal is kind of hard to beat.
Our review of the Logitech Circle 2 has even more useful info.
Find out if Arlo can protect your home like other security cameras
We tested Arlo and compared it side-by-side with other brands to give you the full picture.
The Customer Experience
Okay, enough of my opinions. It's time to see what others had to say about the Arlo Pro 2 experience.
According to reviews, people had these great things to say about the camera:
Really easy setup. Customers said that they had the cameras up and running in no time.
Crystal clear day vision. Most people were satisfied with the video clarity.
They are wireless. Yay! Some consumers were excited by the fact that they didn't have to fumble with wires.
If people were unhappy with their cameras, it was because:
Some features were only available if the device was plugged in. I experienced the same thing and I do have to say that was a bit frustrating.
Poor night vision. Many customers complained that the night vision wasn't the greatest, especially when the weather got foggy or stormy. I agree with this one. You already know what it is.
Geofencing doesn't always work. Some complained that this function didn't work, but I didn't have any problems with this feature.
Other Devices that Arlo (NETGEAR) Offers
Whether you like the Arlo Pro 2 or not, I have to give Arlo props because the NETGEAR brand has so many other devices that a person (aka Gabe, who else?) can really get excited about crafting a DIY home security system that fits their needs.
Some of their top products include the Arlo Security Light, the LTE powered Arlo Go, the Arlo Baby, and Arlo Q cams. Basically, Arlo offers different wireless and non-wireless security camera options, which leaves a lot to choose from.
Recap
Generally, I think the Arlo Pro 2 is a great camera that offers many awesome features.
Smart home security with the Arlo Pro 2 means you can see what's going on at home no matter where you are. Get started today on Amazon.
Arlo Pro 2 FAQs
How long does the Arlo Pro 2 battery last?

The Arlo Pro 2's battery will last for three to six months.

How much does Arlo cost per month?

You don't need to pay a monthly fee to use the Arlo Pro 2. However, if you'd like person detection, more than a week of cloud storage, activity zones, and a safety button, you can pay $2.99 per camera per month or $9.99 a month for up to 10 cameras.

Is the Arlo Pro 2 any good?

The Arlo Pro 2 is a good security camera, particularly for outdoor durability, video and smart platform integrations.