Wyze Cam Black Friday & Cyber Monday Deals
Ultra-low price starting at only $36
Motion tagging and sound recognition
Integrates with Alexa and Google Assistant for voice control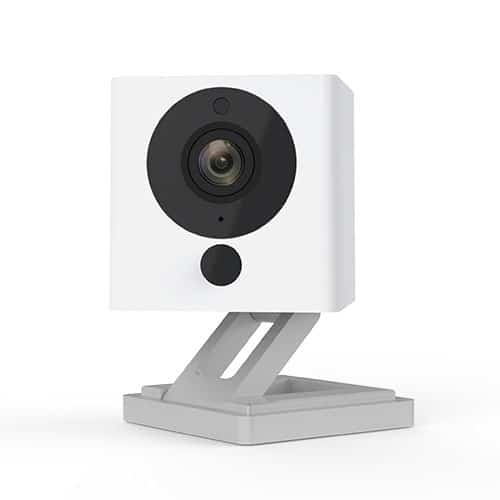 Wyze is a relatively new company, but in their short three years in business, they've made quite the splash in the smart home security market. Starting with their $20 Wyze Cam, which had features rivaling devices five times the cost, Wyze is known for offering great smart home security at a fraction of the cost of competitors. And on Black Friday and Cyber Monday, you can expect to pay even less…or can you? Let's investigate.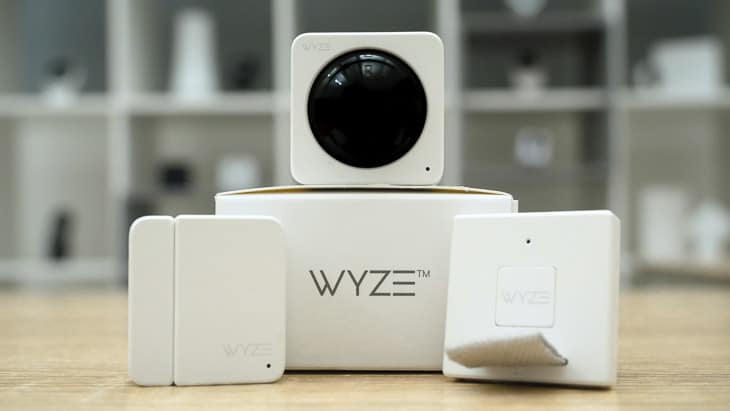 Wyze Camera Black Friday Sales
So, Wyze hasn't actually had a Black Friday sale before, which is a disappointment and doesn't sound very promising for 2020. However, in 2018, they did have a limited edition Wyze Cam Black1 available, which, while it's not a sale, still falls under a Black Friday promotion, technically. Sigh.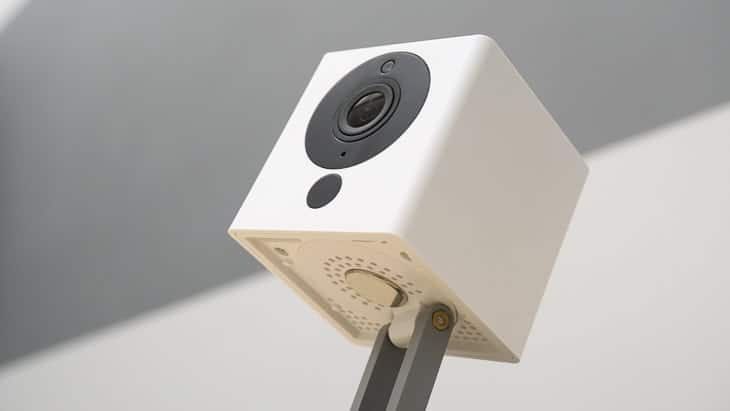 Wyze Camera Cyber Monday Sales
Since Wyze is only sold online, we hoped for better Cyber Monday deals, and that's exactly what we found. In 2018, the same year that they sold the Wyze Cam Black, Wyze offered 10 percent off a three pack of Wyze Cams with Amazon Pay. In addition, Target gave 15 percent off Wyze cameras plus free shipping, while Amazon bundled the second generation Echo Show with the Wyze Cam for $184.99, saving us $70 off the regular price. The alternative? We could buy the Echo Spot with the Wyze Cam for $94.99, savings of $60.2 So, for 2020, we expect a Cyber Monday promotion at the very least.
Learn More: To save on Echo devices, read about Echo Prime Day deals or read our Echo Show review.
What To Buy
Wyze is always coming out with new products and services, well above and beyond their original cameras. Here's what you can save on.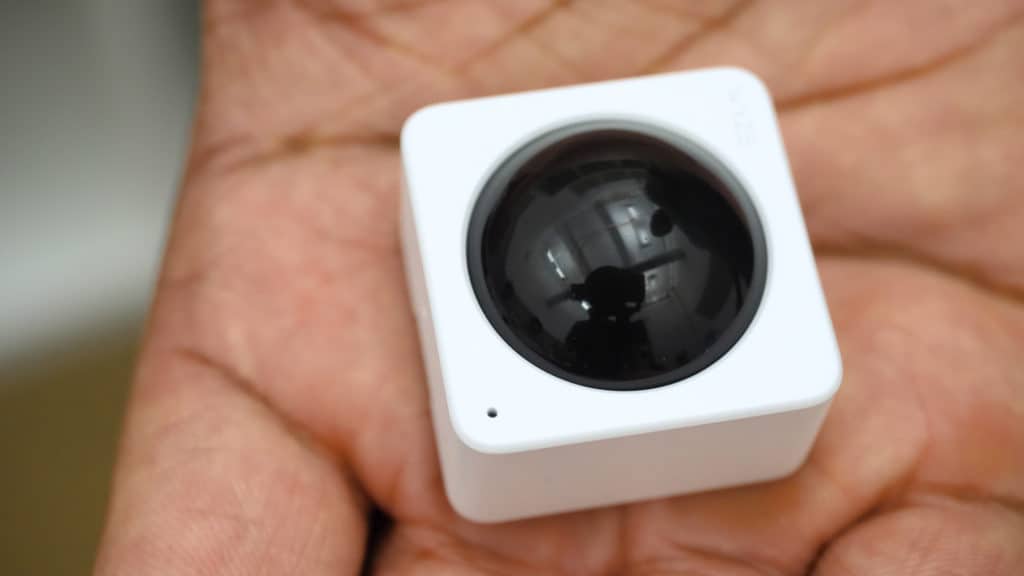 Products
Aside from security cameras, Wyze also sells smart sensors, thermostats, headphones, video doorbells, plugs, bulbs, and more. To learn more about their cameras specifically, read our Wyze Cam V2 review or our Wyze Cam Pan review.
Note: Wyze Sense, motion and contact sensors, requires either the Wyze Cam or the Wyze Cam Pan for its bridge to plug into. The bridge is only available with the Sense Starter Kit.
| Product | Price on Wyze Website |
| --- | --- |
| Wyze Thermostat | $49.99 |
| Wyze Headphones | $49.99 |
| Wyze Video Doorbell | $29.99 |
| Wyze Cam Outdoor | $49.99 |
| Wyze Cam V2 | $19.99 |
| Wyze Cam Pan | $29.99 |
| Wyze Scale | $19.99 |
| Wyze Band | $24.99 |
| Wyze Plug Two-Pack | $14.99 |
| Wyze Bulb | $7.99 |
| Wyze Sense | $5.99- $19.99 |
FYI: There are a few different packages available when it comes to the Wyze Sense security sensors. You can buy the contact sensor kit for $19.99, which includes four contact sensors, a single motion sensor for $5.99 or the Sense Starter Kit for $19.99, which includes a bridge, two contact sensors and a motion sensor.
Cam Plus
Now, you don't need to pay anything for Wyze after the initial equipment costs, if you don't want to. However, if you want clips longer than 12 seconds, you can pay monthly or yearly for Cam Plus, which costs either $1.99 a month, or $1.25 a month if you sign up for a year, billed as $14.99. You'll also get person detection, which means you'll only be notified when the cameras detect people and not other inanimate moving objects. We think this is worth it, especially if you sign up for a year.
| | No Plan | Cam Plus Price | Total Amount Billed |
| --- | --- | --- | --- |
| Number of Cameras Covered | n/a | 1 | 1 |
| Clip Length in Seconds | 12 | Unlimited | Unlimited |
| Detection for People | No | Yes | Yes |
| Monthly Cost | $0.00 | $1.99 | $1.99 |
| Yearly Cost | $0.00 | $1.25 | $14.99 |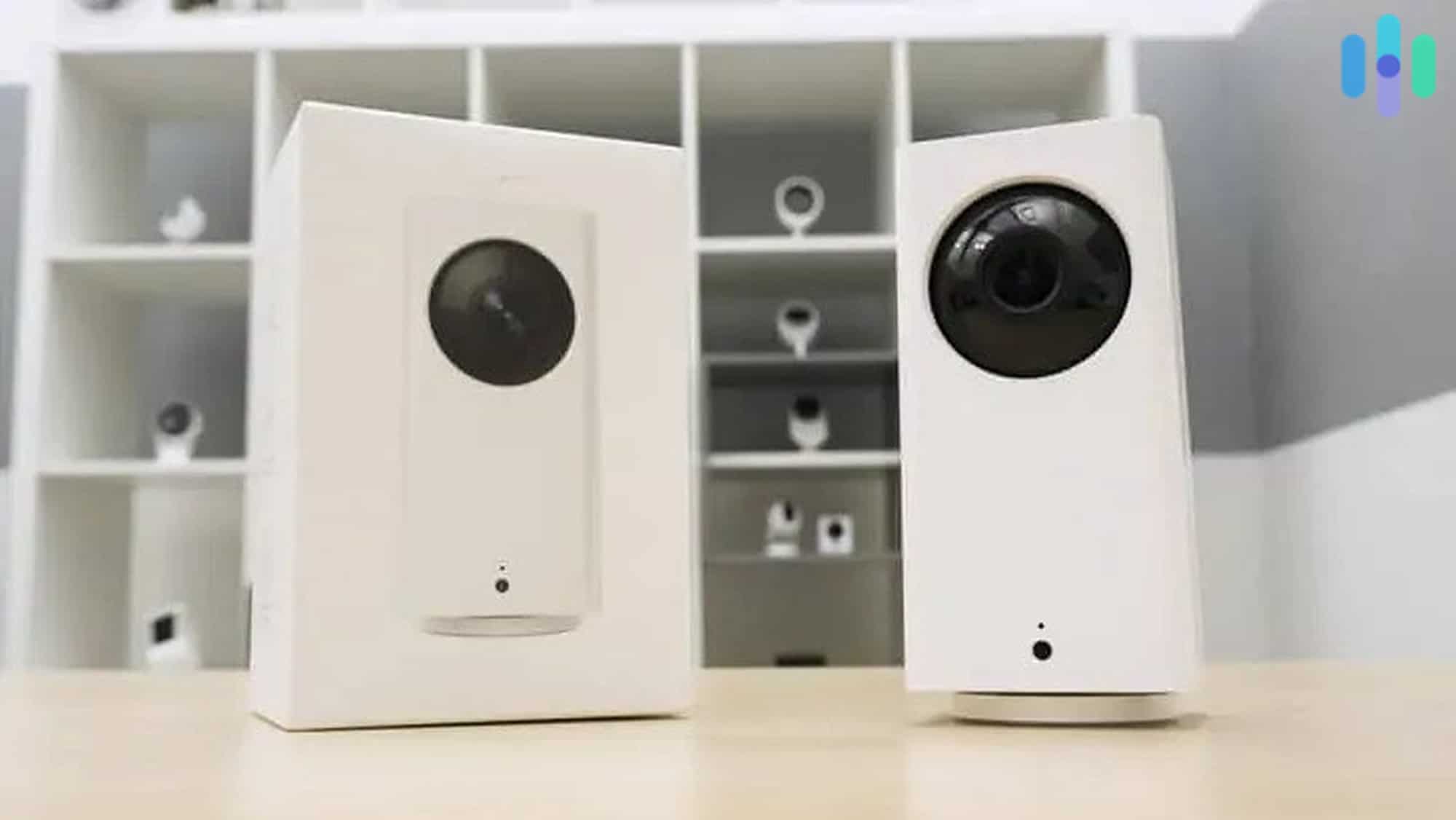 Home Monitoring
Many home security camera systems have a professional monitoring option, meaning that, along with the user self-monitoring through the camera's respective app, there's also a team of monitoring professionals available round the clock to check in when alarms go off and if necessary, call emergency services. While Wyze doesn't currently offering professional monitoring, it's on its way and should be ready early in 2021.3 While the cost hasn't been announced yet, we expect it to be around $10 a month, similar to Ring Alarm's pricing.
Still have questions about the cost of Wyze cameras and more? Read our Wyze camera pricing page, which should totally fill you in.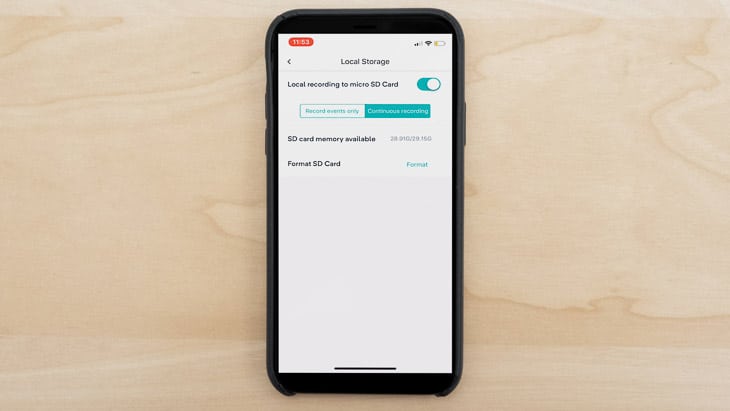 Which Wyze Camera Should I Get?
Currently, Wyze has three cameras to choose from: the Wyze Cam V2, the Wyze Cam Pan and the Wyze Cam Outdoor. We've tested all three, but if you're not sure which one you want, look at our handy chart below, which goes over each camera's technical specifications.
| | Wyze Cam V2 | Wyze Cam Pan | Wyze Cam Outdoor |
| --- | --- | --- | --- |
| Price | $19.99 | $29.99 | $49.99 |
| Indoor/ Outdoor | Indoor | Indoor | Outdoor |
| Temperature Range | n/a | n/a | -4 to 120 F |
| IP Rating | n/a | n/a | 65 |
| Video resolution | 1080p | 1080p | 1080p HD |
| Field of zoom | 8x digital | 8x digital | 8x digital |
| Field of View in Degrees | 110 | 120 | 110 |
| Infrared Night Vision | 4 | 6 | Yes |
| Two-Way Audio? | Yes | Yes | Yes |
| Local Storage | Micro-SD card | Micro-SD card | Micro-SD card |
| Cloud Storage | Free 14 days | Free 14 days | Free 14 days |
| Artificial Intelligence | Smart sound recognition for smoke and Co alarms, person detection with Cam Plus | Smart sound recognition for smoke and Co alarms, person detection with Cam Plus | Person detection |
| Power | Plug-in | Plug-in | Wireless |
| Battery life | n/a | n/a | 3-6 months |
The key difference between the Wyze Cam V2 and the Wyze Cam Pan is the latter's ability to pan and tilt, as the name suggests, while the Outdoor camera is weather-resistant. However, note that the outdoor camera requires a base station, which is included in that $49.99 price tag; for an add-on camera, the cost is $39.99. The original indoor cameras, on the other hand, don't require base stations, as they're plugged into power.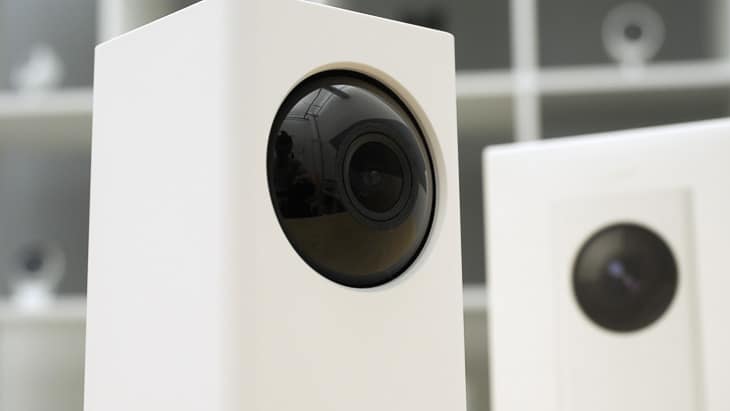 Recap
With discounts from Amazon, Target and Wyze's website directly last Cyber Monday, we expect even bigger discounts this year. Wyze may already be affordable, but there's no reason you shouldn't get the lowest prices possible. This Thanksgiving, we hope you're thankful for some awesome discounts.