Security Camera Black Friday and Cyber Monday Deals 2023 
2023 Black Friday Security Camera Deals
Verified
Security cameras are a vital piece of the home security puzzle, and if you're looking to add security cameras to your home or upgrade your existing ones, you may be in for a treat. Cyber Monday 2022 deals have dropped, and this year turned out to be a great year for security camera deals.
Keep reading for the best deals available, or for more detailed information about each brand's Black Friday deals, check out the links below:
Black Friday 2023: What To Expect for Security Camera Savings
As soon as we turn our calendars to November, we begin watching security camera brands like hawks for their Black Friday and Cyber Monday 2022 deals. We see deals come and go around Thanksgiving, but for these camera brands, price-slashing deals are available through November 28 (that's today!).
FYI: Traditionally, Black Friday is for in-store sales, while Cyber Monday is for online deals. However, that line has been blurred to the point that companies now offer online deals on Black Friday.
Lorex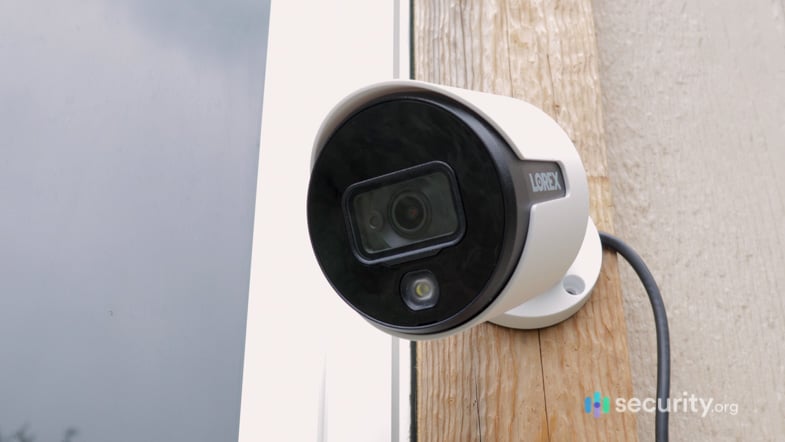 Lorex was one of the first brands to announce their deals, and they were jaw-dropping. As early as the first week of November, we saw discounts up to 50-percent on select Lorex cameras and camera systems.
Things have only gotten better since then. As we entered the week of Thanksgiving, Lorex expanded the coverage of the discount site-wide, which means whichever type of camera you're looking to buy, there's likely going to be discounts for you. From what we're seeing, a lot of the cameras are 50-percent off.
On top of that, Lorex has started releasing Site Crasher deals, which are limited-quantity deals that are so huge that, funny enough, caused the Lorex website to literally crash in 2013.
The same deals are available for Cyber Monday, but also look out for discounts from the Lorex Clearance Outlet sale. This sale is for refurbished products, and they are discounted up to 50-percent. Certified refurbished products from Lorex are tested and inspected and are like new. They also come with a standard one-year warranty.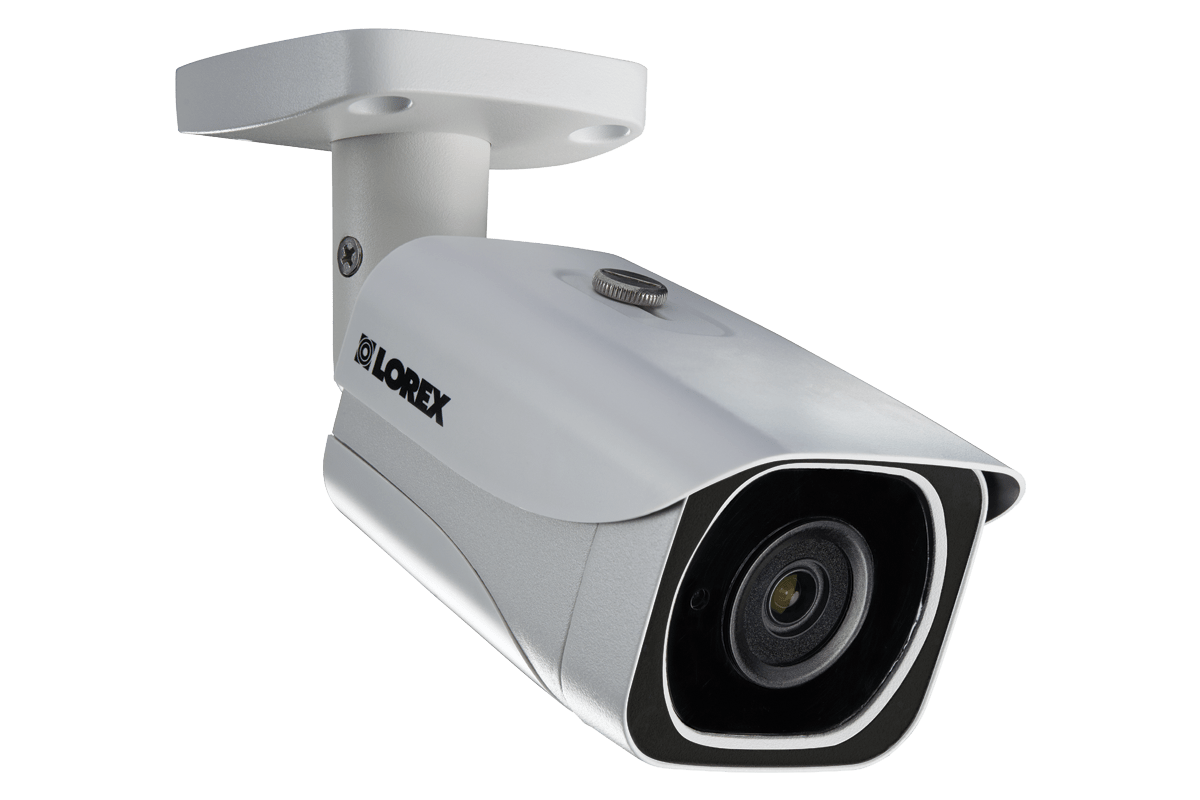 Ring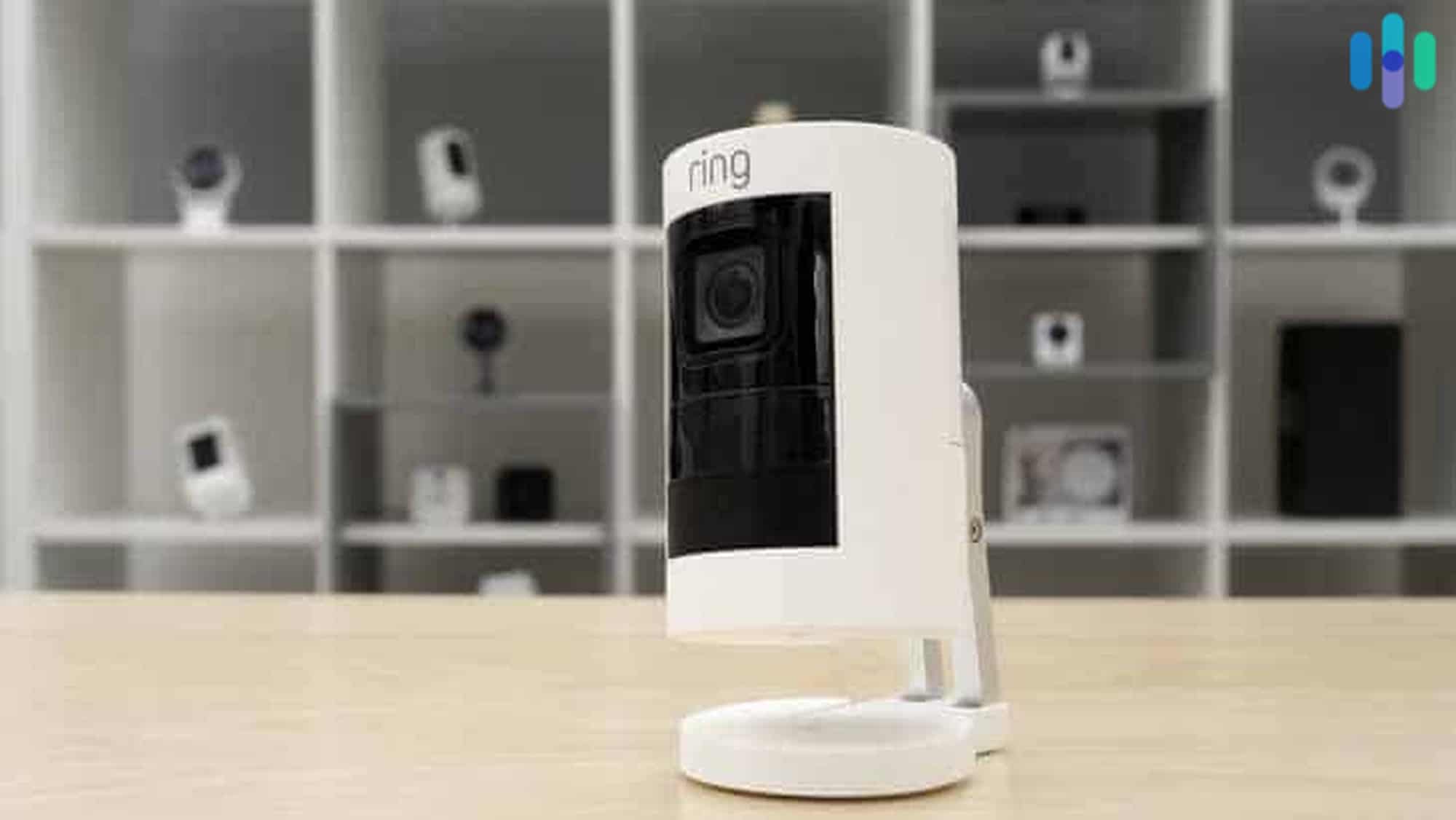 Ring, the doorbell camera brand that is now part of Amazon, doesn't miss a year when it comes to offering Black Friday and Cyber Monday discounts. In fact, this year, it dropped its deals early and is extending the sale through Cyber Monday. Discounts are up to 41-percent on individual Ring cameras, and bundles and multipacks are up to over $200 off.
For example, the Ring Indoor Cam, which is Ring's most affordable security camera, is currently $15 off, so you can buy it now for only $44.99 instead of its regular $59.99 price. Other models on sale are the Stick Up Cam, Spotlight Cam, and Floodlight Cam.
If you're going for multiple Ring cameras, you can save up to $210 on multipacks. Multipacks contain more than one of the same camera type. For example, a pack of four Floodlight Cam Wired Plus costs $559.96, but buying each camera individually will cost you over $700.
Lastly, you can get bundles on Amazon with discounts up to 51-percent. These bundles usually consist of one or more Ring cameras and an Alexa device, usually an Echo Show 5.
If you're looking for ideas on which Ring security cameras to buy, check out our review of Ring security cameras as well as our assessment of Ring camera pricing.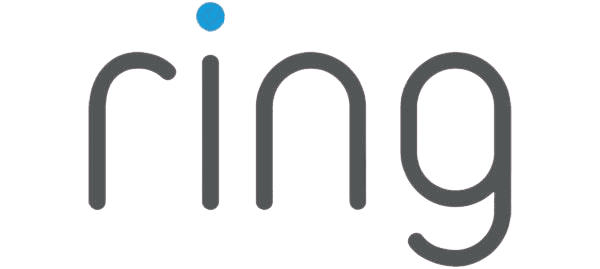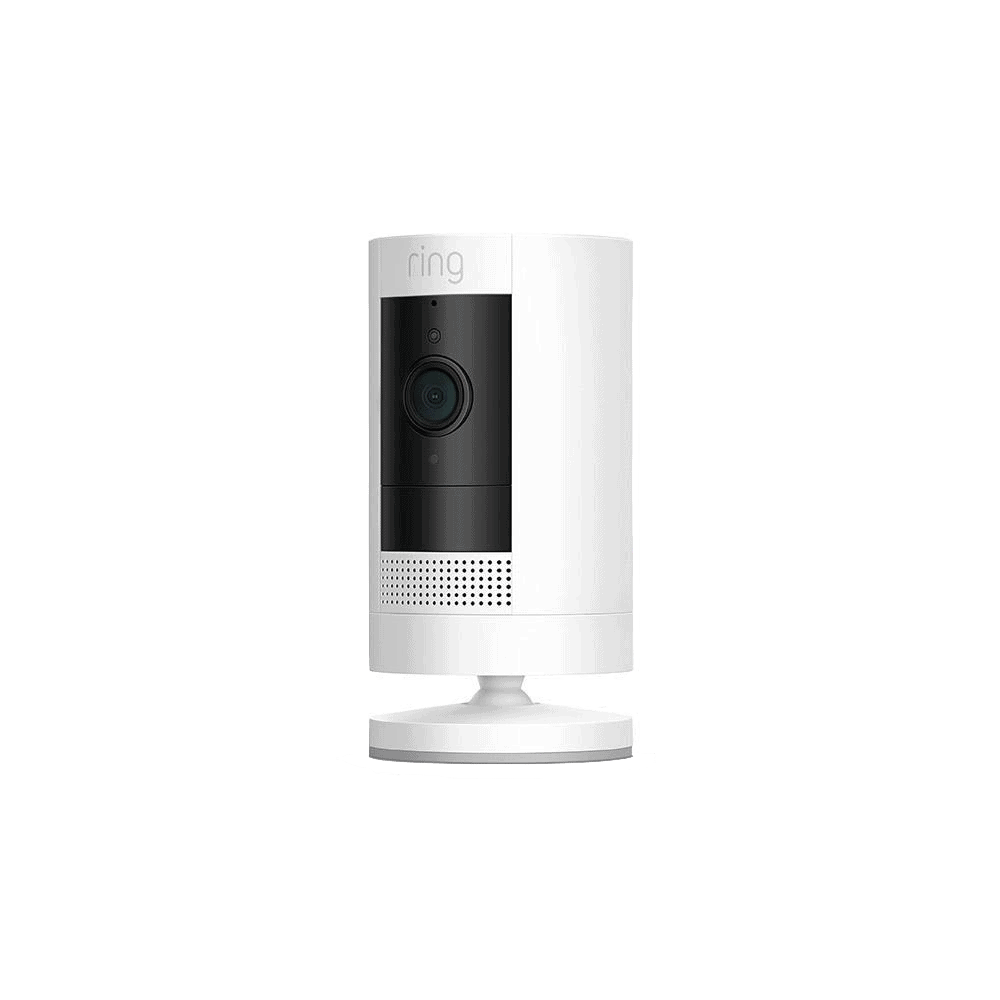 Blink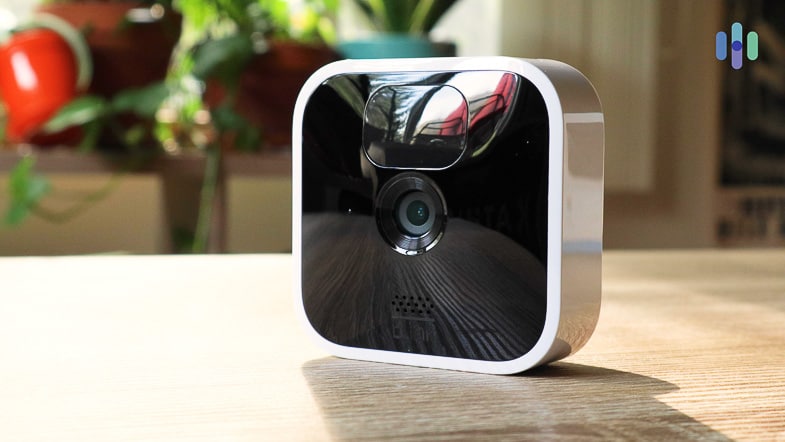 Much like Ring, Blink is a part of the Amazon brand. Unlike Ring, Blink has a smaller product lineup but cheaper equipment.
Blink sells products almost exclusively through Amazon, and right now, almost every single Blink camera is on sale. The Blink Mini, Blink Mini Pan-Tilt, Blink Outdoor, and Blink Video Doorbell feature the biggest savings. The discounts are over 50-percent for each type of camera, so you can buy two cameras for the price of one.
There are lots of discounts for bundle shoppers as well. For example, if you buy six Blink Outdoors including a Sync Module, you'll save $260. Or, if you bundle two Blink Outdoors with an Echo Show 5, you'll be able to save $145 and get the whole package for just $110. For context, a Blink Outdoor with Sync Module costs $99.99 on regular days, so just add $10 to that and you'll get another camera and a smart display.
Visit our page on Blink's pricing for additional pricing information, or our Blink Mini review for an overview of what you can expect from Blink's most affordable security camera.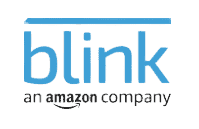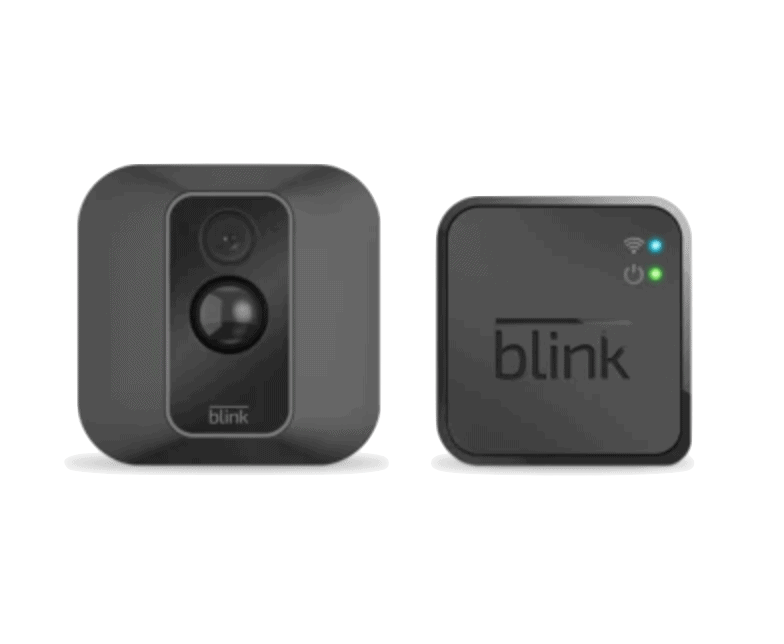 Arlo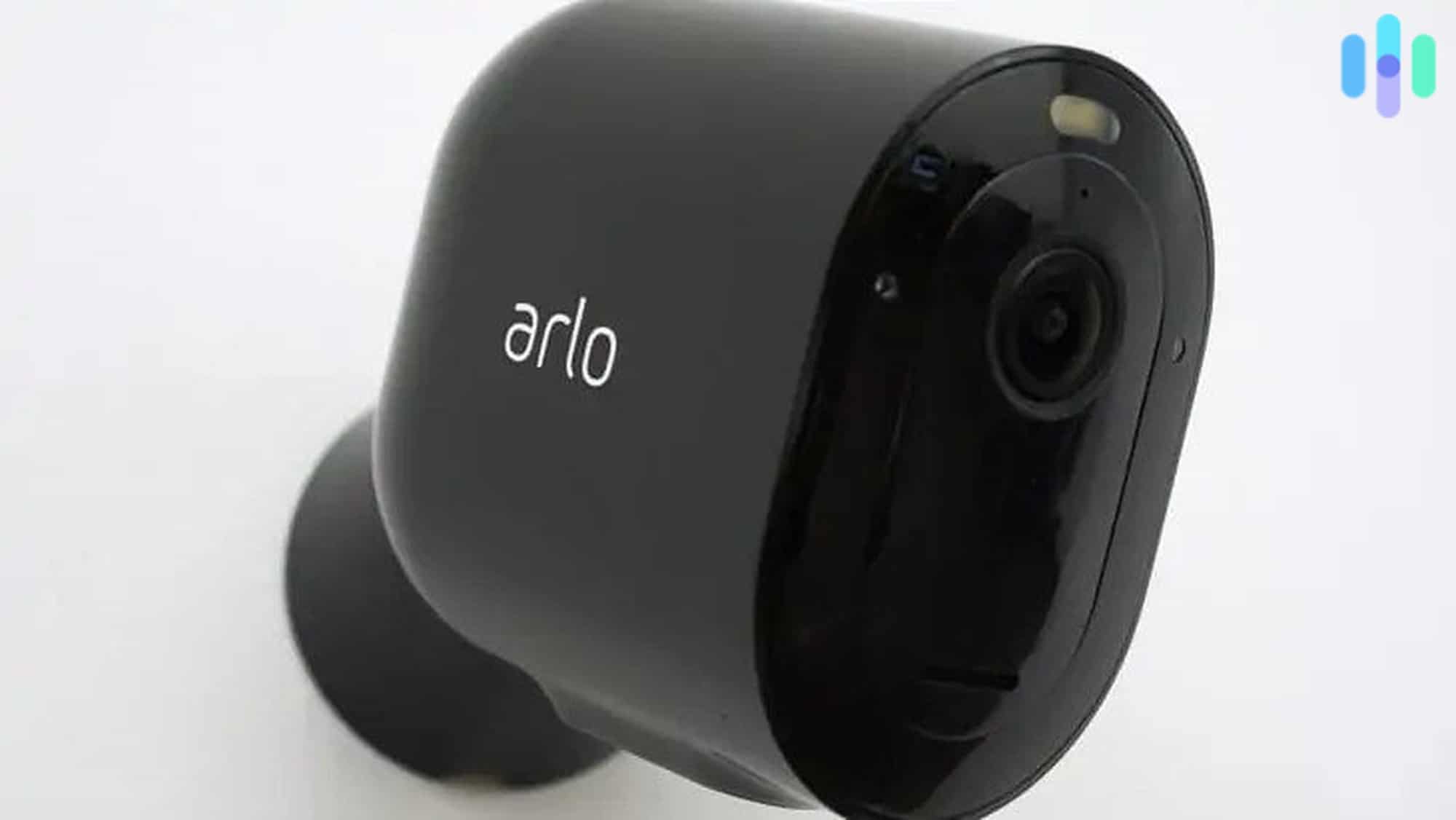 As we expected, Arlo announced its Black Friday and Cyber Monday deals for 2022 as soon as we entered the week of Thanksgiving, and they were worth the wait.
We're seeing discounts anywhere from $20 to $70 on individual cameras, and savings as much as $260 on multi-camera bundles. There are dozens of savings to unlock, so start mapping your house and planning your security camera placement, because the more you buy, the more you'll save.
Aside from that, Arlo just announced the release of its brand-new security system, and if you pair it with Arlo cameras, you'll be able to save an additional 20-percent. That is, if your cart total reaches $1,000. If not, you will get an extra 15-percent discount if it's over $500 or an extra 10-percent discount if it's over $250.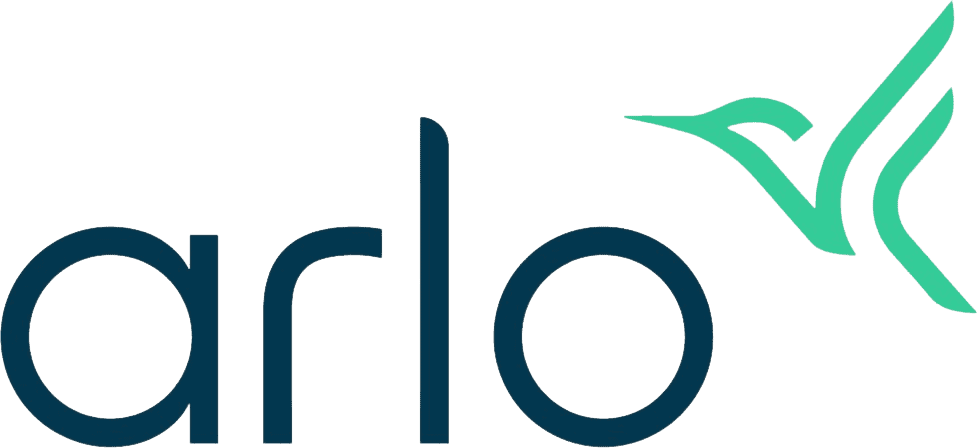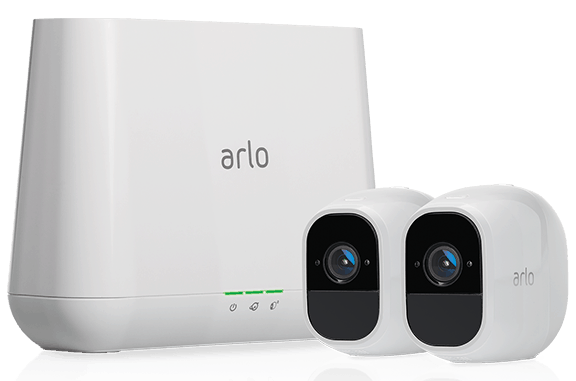 Wyze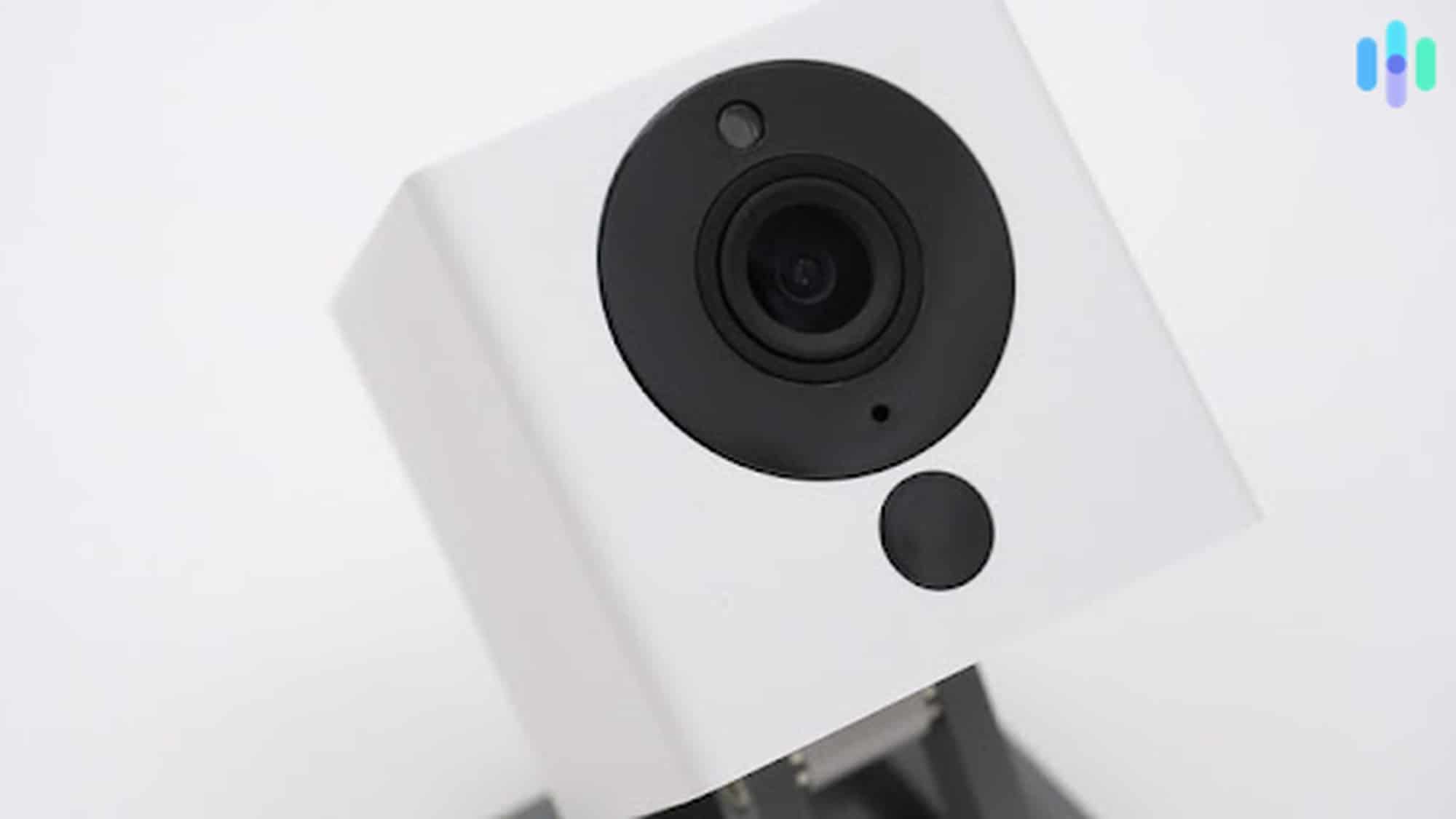 Wyze has been dropping one deal every day since before Thanksgiving week, and Cyber Monday marks the 11th and last day of Wyze's sale. That said, all the deals announced previously are still available today, plus there are Door Buster deals that offer discounts up to 80-percent on Wyze's various products.
If you're looking for an affordable camera, one of Wyze's best deals this year involves the Wyze Cam Outdoor v2. You will need to buy the camera at full price, but it comes with one year of free subscription to Wyze Cam Plus. That's an instant $20 savings.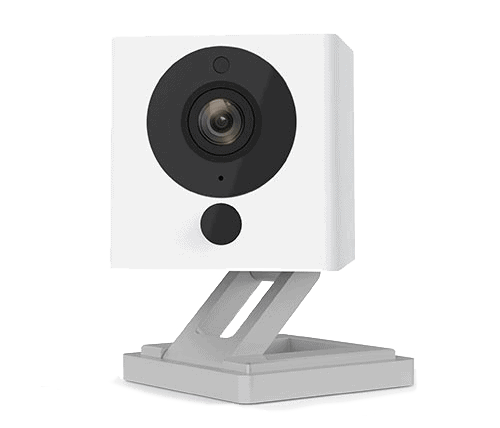 Google Nest Cam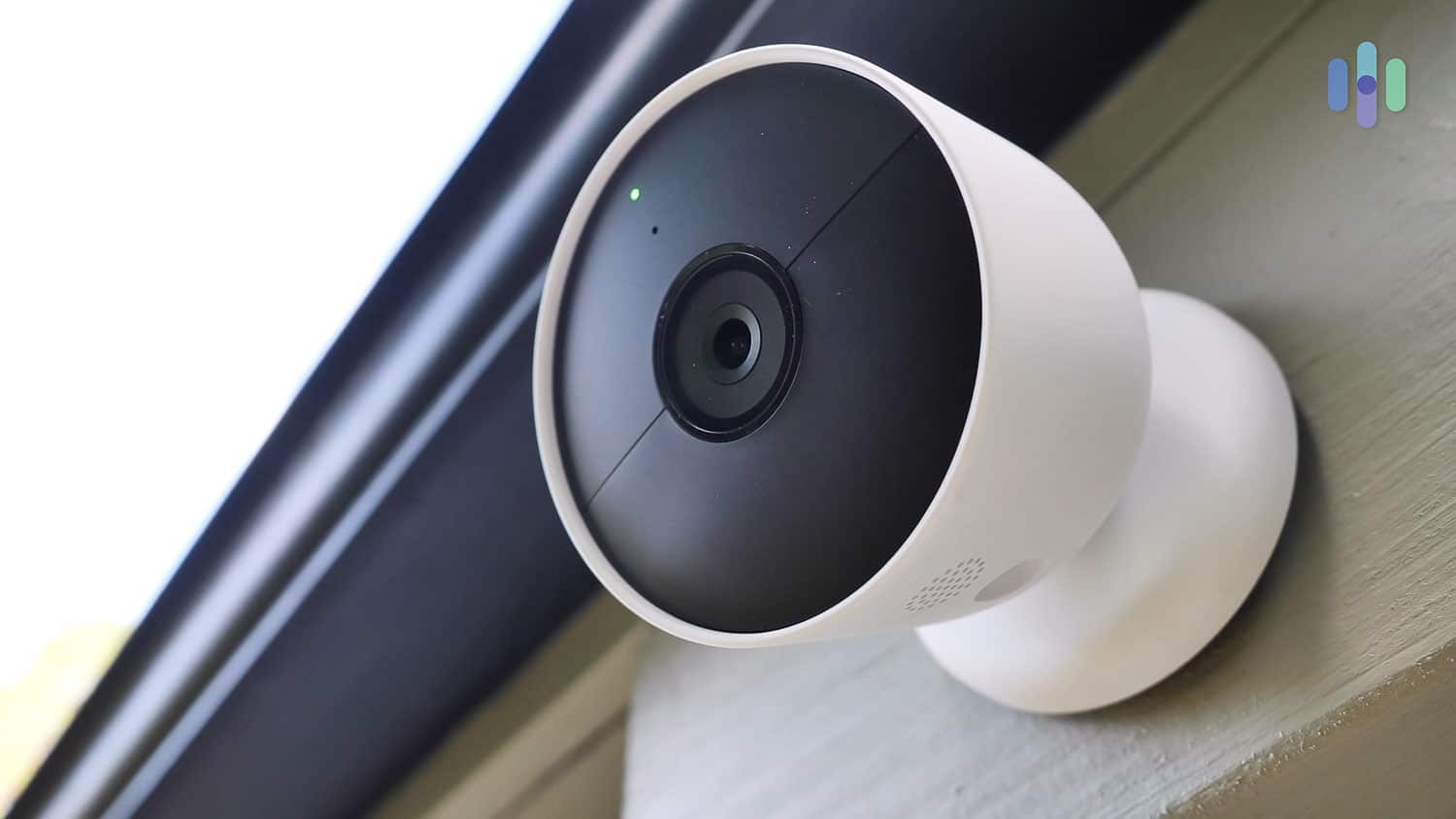 Google's Black Friday sale started on November 17 and lasts through Cyber Monday, but most of the deals focus on the brand's smart display and speakers. That said, you can still save up to $90 if you're buying individual cameras and up to $190 if you're buying multiple cameras.
Discounted prices for the Nest Cams are as follows:
Nest Cam (battery): $120
Nest Cam (wired): $70
Nest Cam with floodlight: $190
As for multi-camera packs, you'll enjoy the biggest savings if you buy four battery-powered Nest Cams for the price of $470. That's $190 less than the usual retail price. Buying two Nest Cams, on the other hand, will save you $90.
You can learn more about what Nest has to offer in our Nest review or our Nest Cam Battery review.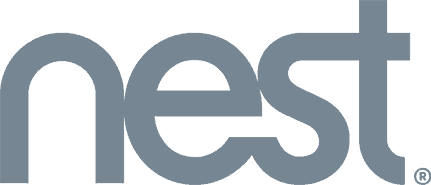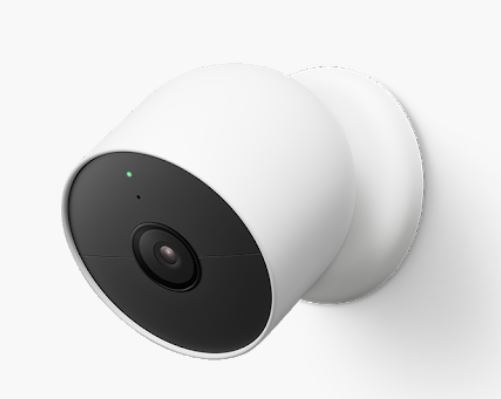 Eufy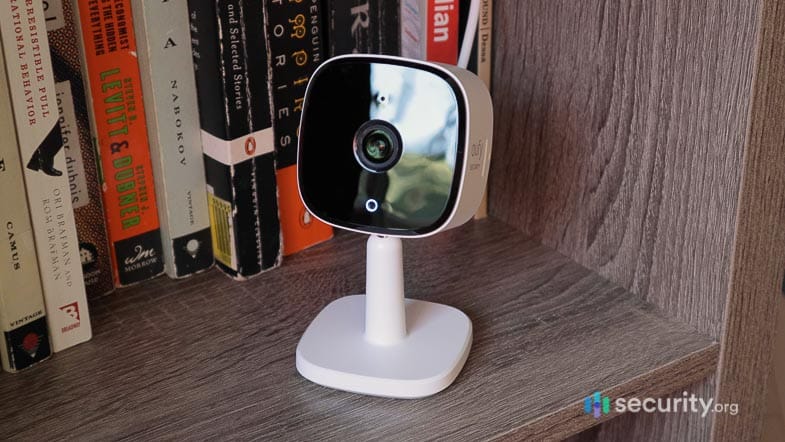 Eufy is Lorex-like when it comes to the variety of its products, and this year, there are hundreds of dollars of savings up for grabs.
Cameras from eufy have been on sale since November 14, with varying discounts ranging from $50 to $150. For example, you can get two Floodlight Cam 2 Pros for only $499.98, $100 less than the original price.
The best place to look for deals is eufy's website itself, although you can also monitor eufy prices on Amazon and other retailers that carry the brand.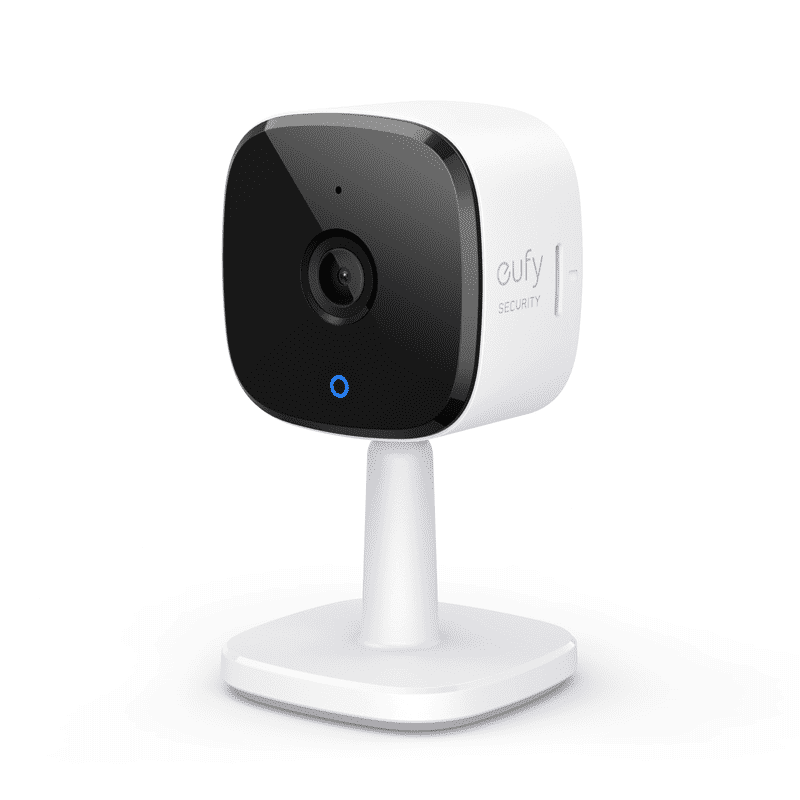 Swann
Swann has always been great at offering deals and discounts. This year, discounts are available for many of Swann's best-sellers. Whether you're looking for an NVR or DVR system, wire-free cameras, or Wi-Fi cameras, you can enjoy up to a 25-percent discount using the code BEST25 at checkout. Additionally, discounts are available for refurbished Swann products.
FYI: Swann's technical team checks refurbished items thoroughly before restocking them. Refurbished cameras come with a 12-month warranty.
To catch wind of the latest deals from Swann, the best place to look is its website. Voucher codes and deals are often displayed at the top of the website's homepage.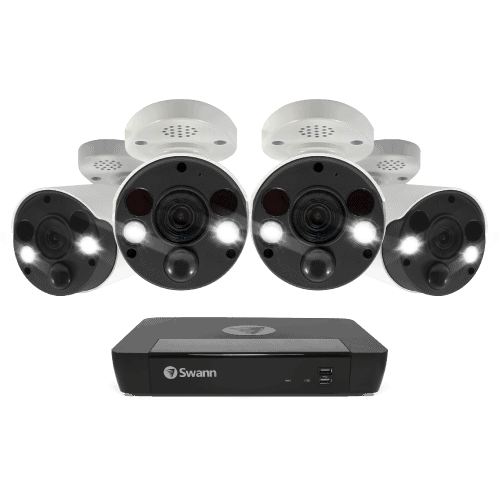 Reolink
Reolink started the month of November with discounts up to 20-percent on select Reolink cameras, but it eventually ramped up its offers to 30-percent as we got closer to Black Friday. Right now, you can save up to $200 on Reolink's security camera systems.
In particular, the Reolink Argus Pro 3 is currently on sale for $91. This battery-powered 2K camera features a built-in spotlight, and is one of Reolink's best-selling models.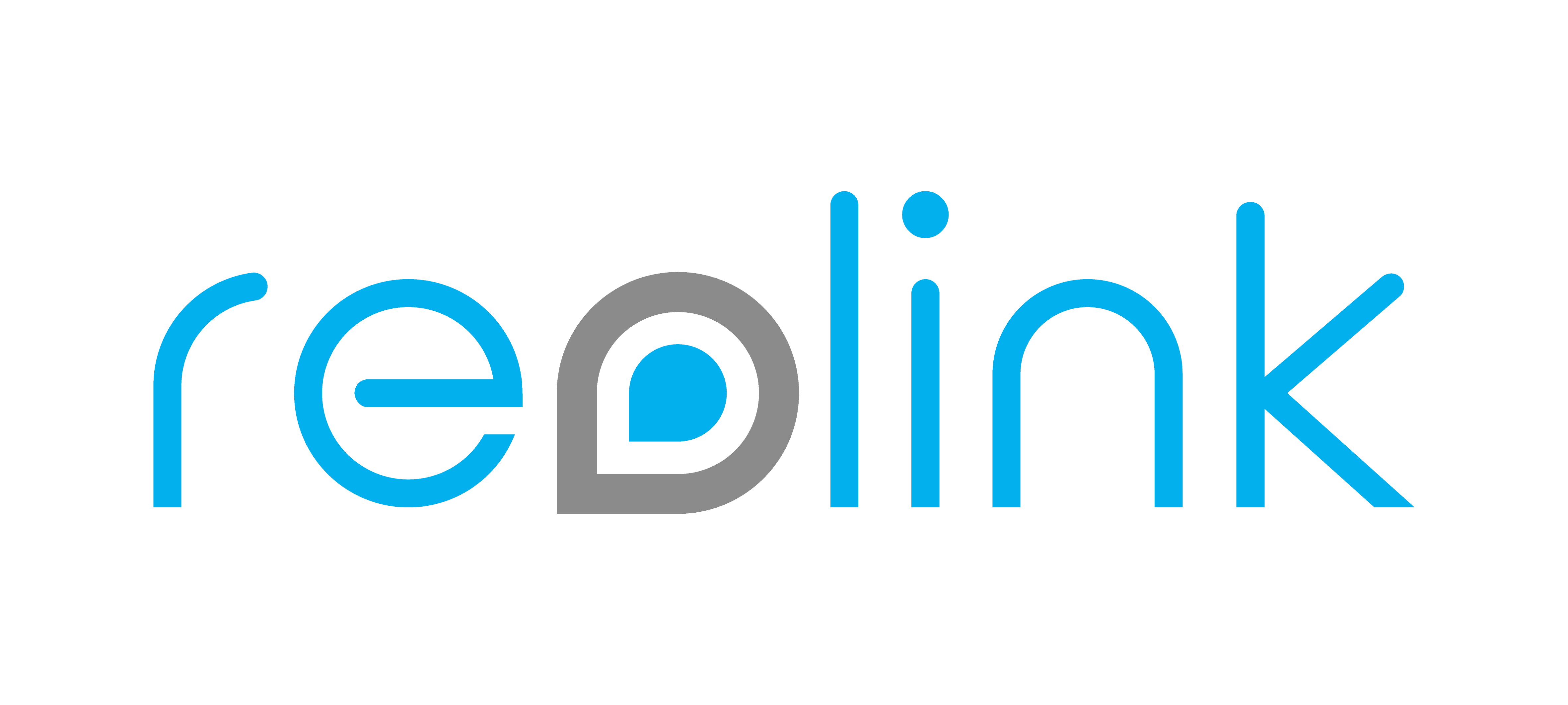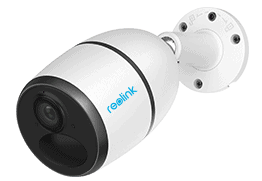 Recap
Black Friday and Cyber Monday are two of the biggest shopping events,1 and what better thing to invest in this year than home security? With all the Black Friday and Cyber Monday 2022 deals available now, plan your security camera shopping list with the help of our home security camera shopping guide.