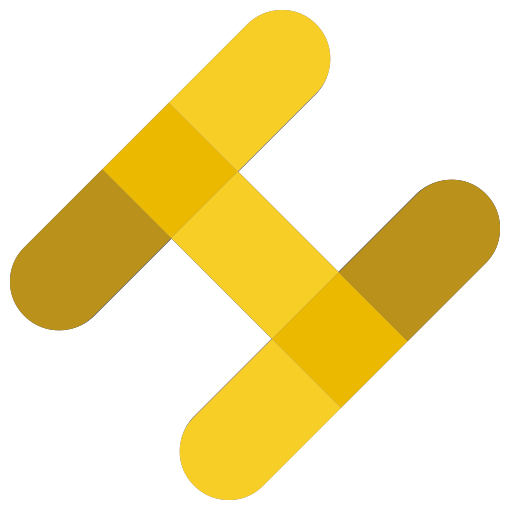 Hidester VPN Review and Pricing 2023: Is This VPN Any Good?
Our firsthand experience with Hidester will tell you everything you should know before buying this VPN service.
Uses OpenVPN and proprietary protocols
Customizable app interface
Affordable plans starting at $3.99 per month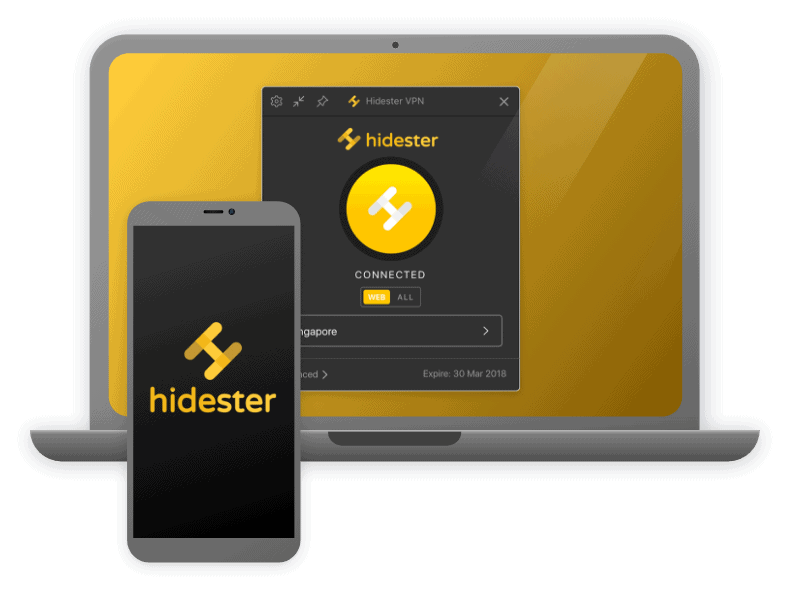 Hiding your IP address is one way you can protect your privacy online, and virtual private networks (VPNs) can help you do that. One such service is Hidester, and at first glance, it has all the makings of a solid VPN: It doesn't log data, it can bypass government censorship such as the Great Firewall of China, and it uses bank-level encryption and proprietary VPN protocols. But does Hidester still look as good when we put it under a microscope? We'll find out in this review, so let's get to it.
Hidester VPN Subscriptions
A good VPN need not be expensive; in fact, we like affordable VPNs because they make better online privacy accessible to people from all walks of life. We even wrote a review of the best cheap VPNs you can buy right now. Unfortunately for Hidester, it didn't make our list, but still, we think it's affordable. Check out the chart below that details its subscription options.
| Hidester VPN plans | Monthly | Six-month | Yearly |
| --- | --- | --- | --- |
| Average monthly cost | $9.99 | $6.00 | $3.90 |
| Total amount to be billed | $9.99 | $36.00 | $46.80 |
Just like most VPN services, Hidester's longest subscription offers the lowest rates. At only $3.90 per month, it costs about as much as a cup of coffee.
Of course, there are other services that cost less than Hidester. Surfshark comes to mind. Surfshark costs $3.99 per month on a yearly payment basis, a bit pricier than Hidester, but Surfshark has a two-year plan that averages just $2.49 a month. That's $1.41 less than Hidester's lowest monthly rate, which over a year, translates to about $17 in savings.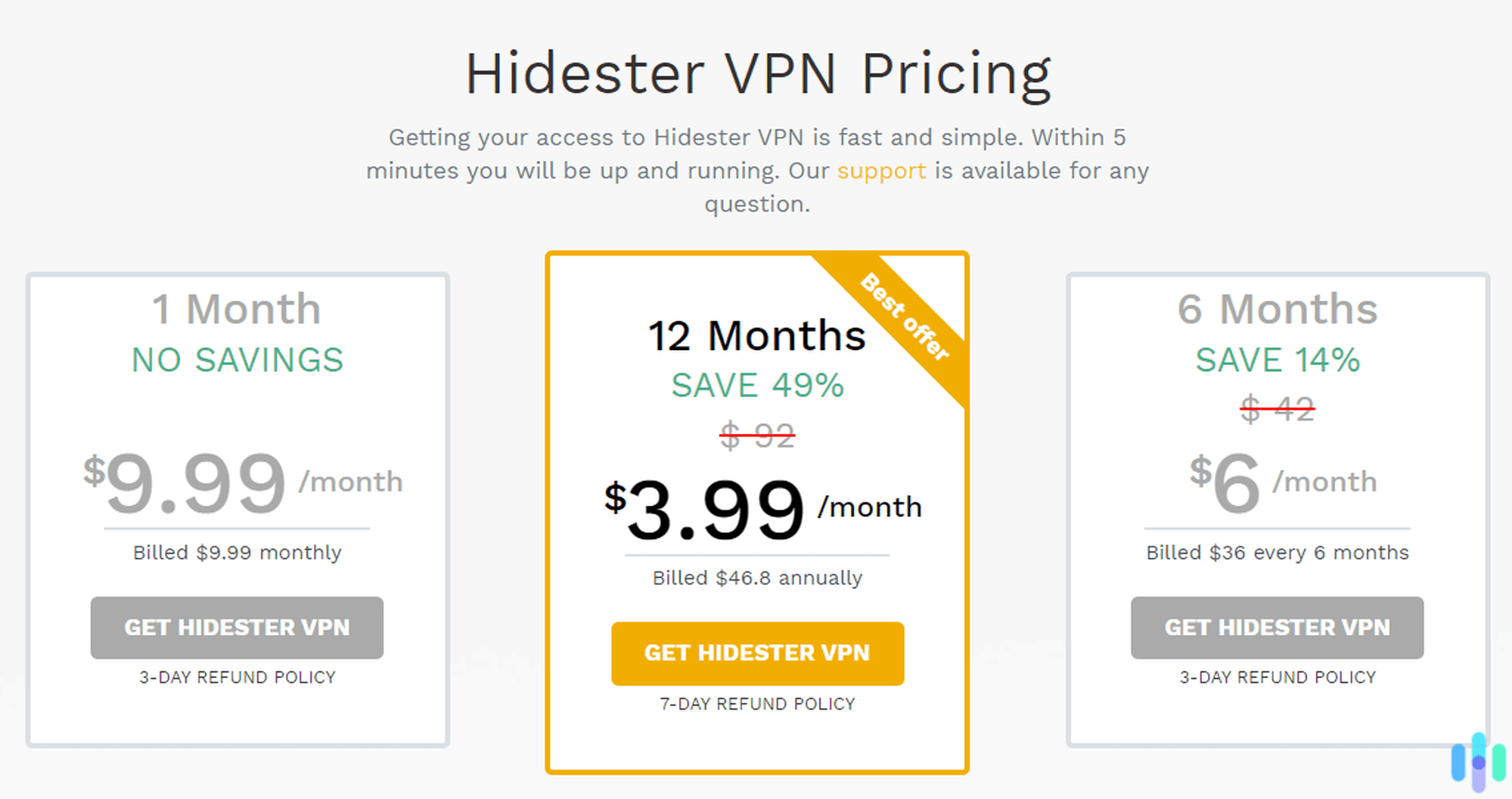 Does Hidester VPN Have a Free Trial?
No matter how enticing Hidester's yearly plan pricing is, we never recommend that our readers buy a long-term subscription without trying the service first. Unfortunately, Hidester doesn't have a traditional free trial. In its place is a refund policy that guarantees that you'll get your money back if you cancel within a certain number of days after buying a subscription. The number of days varies depending on your plan. If you choose the monthly or six-month plan, you'll get three days to request a refund. If you choose the yearlong plan, you'll get a full week.
That is nice of Hidester, but just so you know, there are VPNs that offer free trials or longer refund periods. Going back to Surfshark, that company offers a seven-day commitment-free trial on mobile devices plus a 30-day money-back guarantee. That gives you 37 days in total to test the service, as opposed to Hidester's seven-day refund period.
Hidester VPN Features: Good or Bad?
Pricing and free trials aside, a good VPN has to have good features. In this section, we'll discuss in detail Hidester's features and how the VPN performed during testing.
Kill Switch
The kill switch is one of the first features we look for when testing VPNs. Hidester has this feature, and it works exactly as it's supposed to. It stops all internet traffic in the event of an unexpected VPN disconnection to prevent your browsing data from leaking. The kill switch is a crucial feature. No VPN is perfect, and when one fails, the kill switch prevents third parties from seeing your data.
Pro Tip: Hidester's kill switch is not turned on by default. To turn it on, go to the app's settings, click on Security, and toggle Network Protection on.
Server Selection
Being able to select a server to connect to is another necessary VPN feature. With Hidester, you can do that with just a couple of clicks. In the app, look for the box that displays the default server location. If it's your first time connecting, it's the box that says Best Location. Clicking on it will take you to a complete list of Hidester's VPN servers.
Now, here's the disappointing part: We've reviewed dozens of VPNs, and most of them had hundreds, if not thousands, of VPN servers. We counted only 43 servers from Hidester located across 30 countries.
The problem with having so few servers is that they're more likely to get overcrowded, which can lead to slower connections. If there are more servers, users will have more options, so the likelihood of overcrowding decreases. In all fairness, though, Hidester has eight servers in the U.S., which is more than it has in any country. So if you live in the U.S., you have more server options close to you than users living in other parts of the world.
Hidester VPN Protocols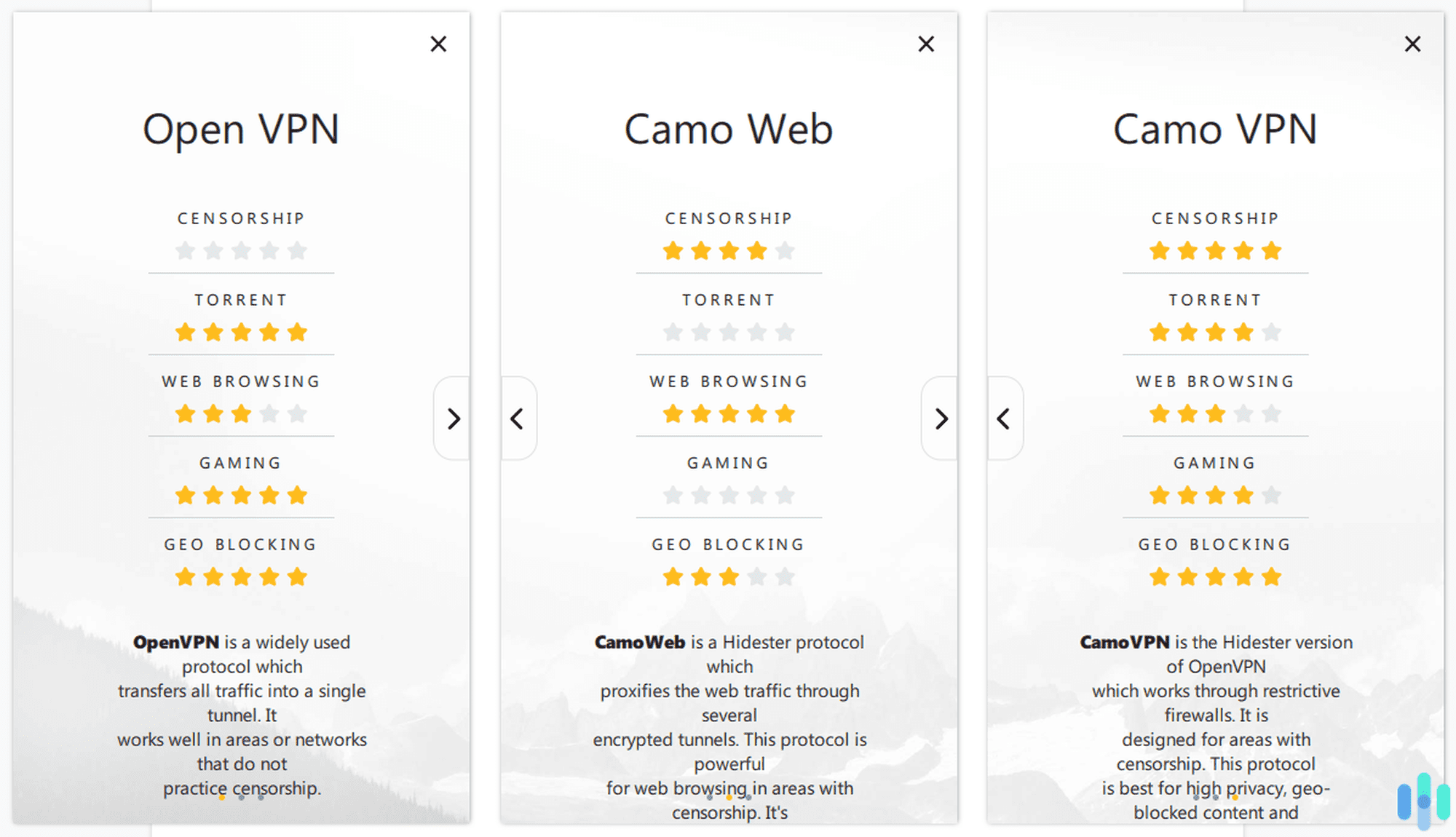 Another important feature to review when choosing a VPN to use is the VPN protocol. Now, before we detail which protocols Hidester uses, we think it's best to explain what a VPN protocol is and why it's so important. But of course, if you're already familiar with what it is, you can skip the next paragraph.
So what is a VPN protocol, and why is it important? A VPN protocol is like a set of navigation instructions that tell your device how to get your internet traffic securely to the VPN server. Some routes are straightforward and thus fast. Others take many turns, switching between different ports and sockets and using different key exchange mechanisms and encryptions in order to create better security for your data. That's why the VPN protocol is crucial; it has a direct effect on how secure and fast your connections will be.
Hidester uses three protocols: OpenVPN, CamoWeb, and CamoVPN.
OpenVPN: OpenVPN is an open-source VPN, meaning VPN companies are free to use and modify the protocol.

1

Many VPN providers use OpenVPN because it's fast and secure, a well-balanced combination. However, Hidester's version of OpenVPN isn't capable of bypassing censorship, especially the Great Firewall of China.

2

CamoWeb: CamoWeb is technically not a VPN, but rather a proxy. (Read about the difference between a proxy and VPN.) It's able to bypass censorship, and it's great for browsing because it's fast. However, it doesn't provide much privacy, and Netflix's proxy detector can detect it.
CamoVPN: CamoVPN is a modified version of OpenVPN. Hidester claims that it's the most secure and private of the three protocols it offers and that the addition of obfuscation techniques enables it to bypass network and government restrictions.
FYI: Some servers work only with certain VPN protocols. Most servers are compatible with OpenVPN and CamoVPN, but CamoWeb is unavailable in many locations.
Unblocking Netflix
We may use VPNs mostly to increase our privacy, but we'd be lying if we said we didn't use them for entertainment as well. Mostly, we use VPNs to watch georestricted content that is not available in the U.S. However, not all VPNs work with Netflix because of the streaming giant's continuous effort to block VPN IP addresses.
When we tested Hidester, we got mixed results. Some servers worked with Netflix. We were able to stream Netflix Japan shows, for example, both using OpenVPN and CamoVPN. However, when we switched to an Australian server, Netflix didn't let us in. It takes trial and error to find servers that work, and the sad part is that with Hidester's limited servers, you just don't have many options.
Torrenting and Peer-to-Peer Downloads
While we weren't thrilled with Hidester's Netflix unblocking capabilities, we commend it for having more than a handful of servers that support peer-to-peer downloads and torrenting. Of its 43 servers, 20 allow torrenting. They are the ones marked with a small two-way arrow.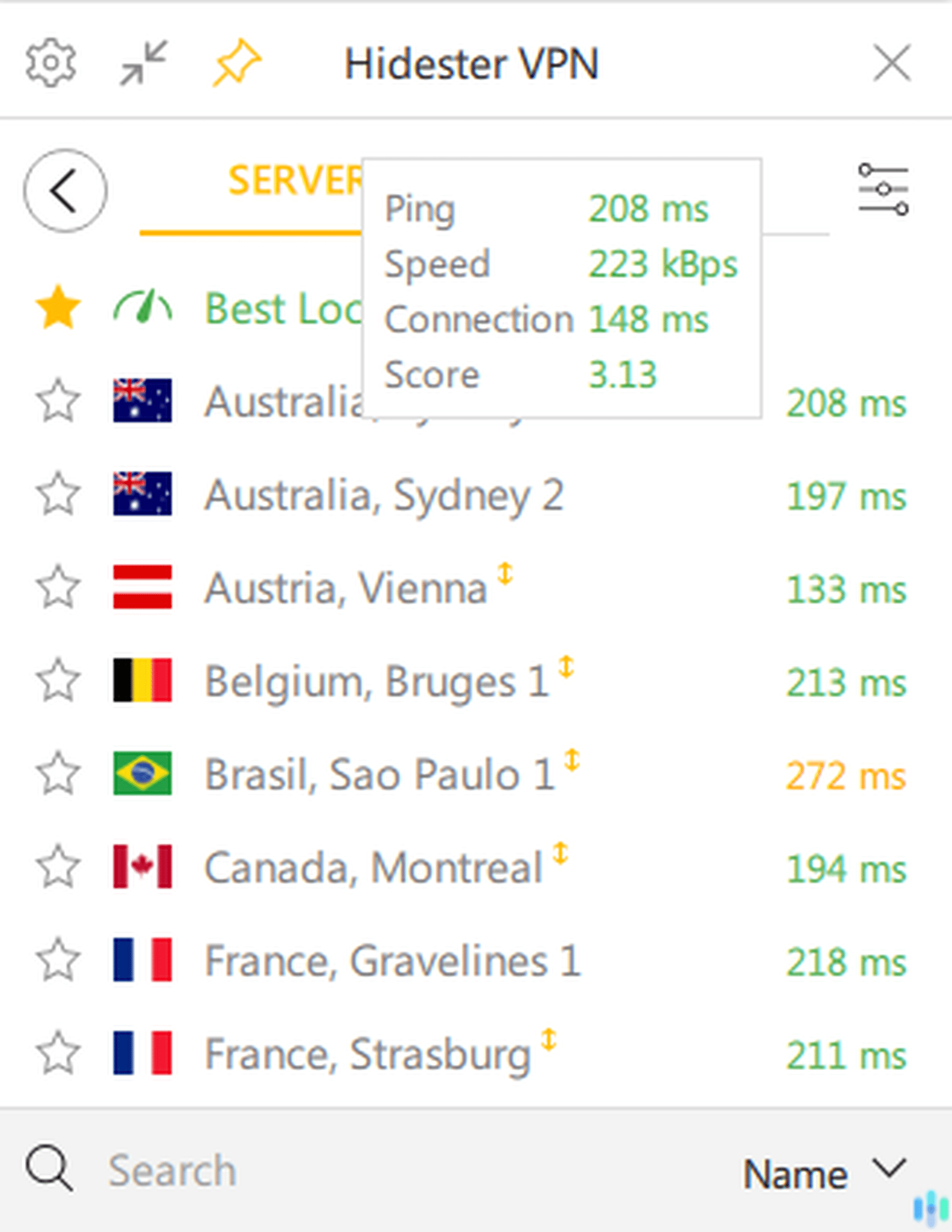 The bad news for those of us who are torrenting stateside is that none of the U.S. servers support torrenting. If you want better download speeds, you'll have to use the server in Montreal, which is still pretty close. However, if the majority of U.S. users connect to it, there's a likelihood that it will be slow.
Hidester VPN Privacy Policy
We've reviewed Hidester's pricing and features, so let's move on to another important aspect to consider when choosing a VPN: its privacy policy. Hidester claims to be a no-logs VPN, meaning it doesn't log its users' browsing data. However, having tested dozens of VPNs, we know that the no-logs claim isn't always true.
In Hidester's case, it doesn't log users' browsing data or internet traffic. What you do online is between you and your computer alone. However, Hidester does log browsing metadata, which is data about your VPN usage. According to Hidester's privacy policy,3 it may collect certain information, such as the country where you're connecting from, your choice of server location, and the total amount of data you use per day. It doesn't say how the company uses those pieces of data and whether or not they share them with third parties, which are red flags in our book.
Additionally, although not connected to Hidester's no-logs claim, we found that the company reserves the right to store your account information, including your email address, even after you've canceled your subscription.
Overall, it's great that Hidester doesn't log browsing data and internet traffic from its users, but that's expected of any VPN that claims to have a zero-logging policy. However, it logs more metadata than we'd want from a top-notch VPN service, and we're not very thrilled about that.
Testing Hidester's Speed and Security
As it stands in our review, Hidester is shaping up to be a so-so VPN. It's affordable, but it doesn't have a free trial; it has some features that work great and some that don't; and it has a no-logs policy but a few shady practices. Can its performance in our tests improve our opinion of Hidester?
Speed Performance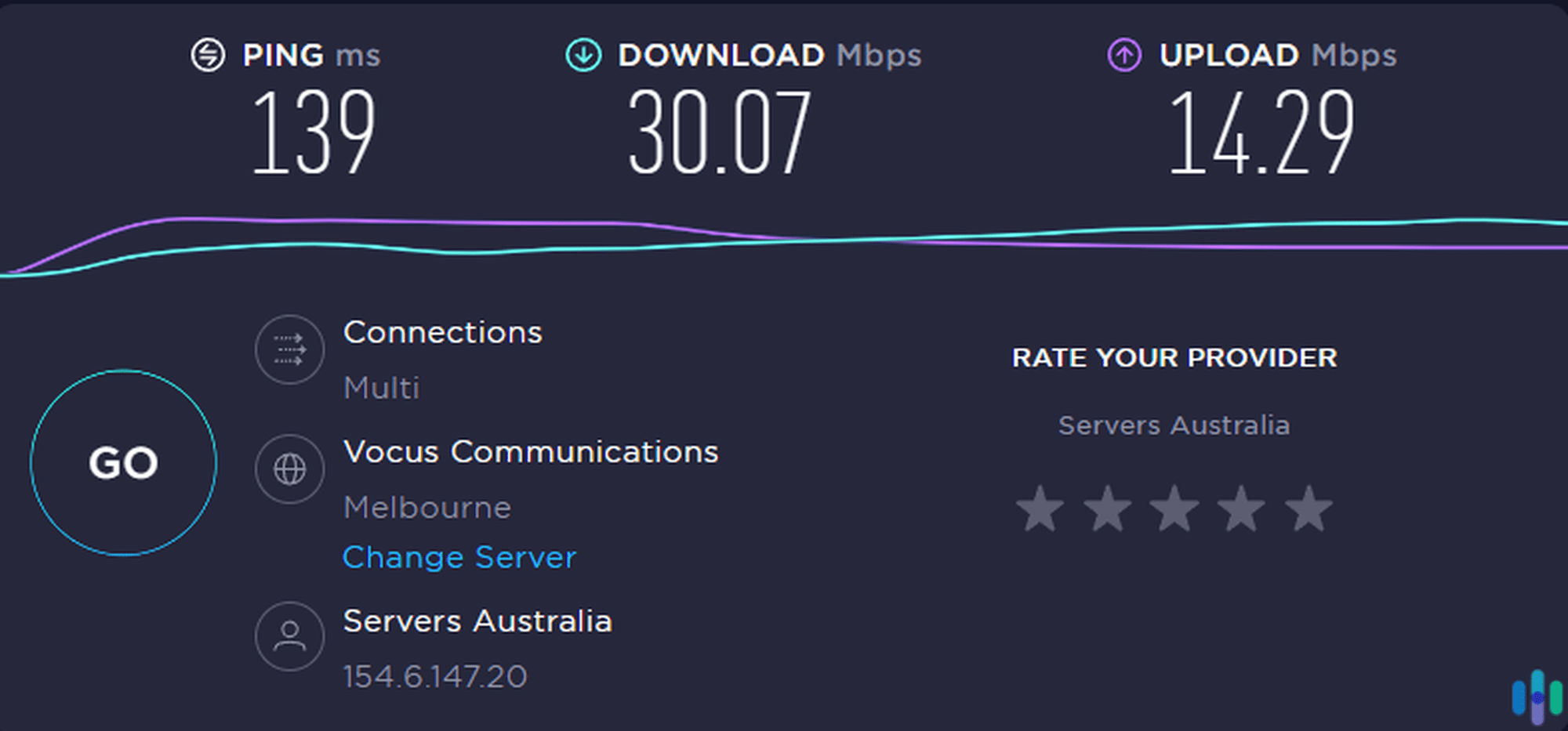 We tested Hidester's connection speed using what it claims to be the fastest VPN protocol it offers: CamoVPN. To keep the tests fair, we connected to the Australia, Sydney 1 server every time, and we established a baseline speed by testing our own internet speed before each test. Here are the results.
| Speed test | Latency | Download speed | Upload speed |
| --- | --- | --- | --- |
| Baseline test 1 | 6 ms | 43.98 Mbps | 37.12 Mbps |
| Hidester test 1 | 329 ms | 12.88 Mbps | 8.61 Mbps |
| Baseline test 2 | 2 ms | 47.25 Mbps | 32.54 Mbps |
| Hidester test 2 | 139 ms | 30.07 Mbps | 14.29 Mbps |
| Baseline test 3 | 2 ms | 51.39 Mbps | 39.65 Mbps |
| Hidester test 3 | 216 ms | 21.97 Mbps | 6.32 Mbps |
In the three times we tested Hidester, we got good results only once, which was during our second test. The rest of the time, Hidester slowed down our internet speed by more than 40 percent, which is our maximum threshold when judging a VPN's speed.
Security Performance
Next, we tested Hidester for two common security loopholes in VPNs: WebRTC leaks and DNS leaks. These two types of leaks can be used to detect a VPN user's IP address, so it's necessary for a VPN to be able to block them. We used online tools to detect if the two types of leaks are possible with Hidester, and these are the results.
For the DNS leak test, we connected to a server in New Jersey and noted the IP address that Hidester gave us. We opened the online tool and started the test. The tool tried to detect our real IP address through methods used by attackers who exploit DNS leaks, but to no avail. Instead of our real IP address, the IP address that the tool detected matched the one Hidester gave us. That's an indication that there was no DNS leakage.
The process for detecting WebRTC leaks is the same. Still connected to the New Jersey server, we opened the WebRTC leak test and waited for the result. Once again, the tool detected the New Jersey IP address, not our real IP address, so there was no WebRTC leak.
Testing The App
Aside from the VPN's performance, we tested Hidester's app extensively and noted its advantages and shortcomings. Since the app is your gateway to the VPN service itself, it's important to find out if you can rely on it, live with it, and use it with ease.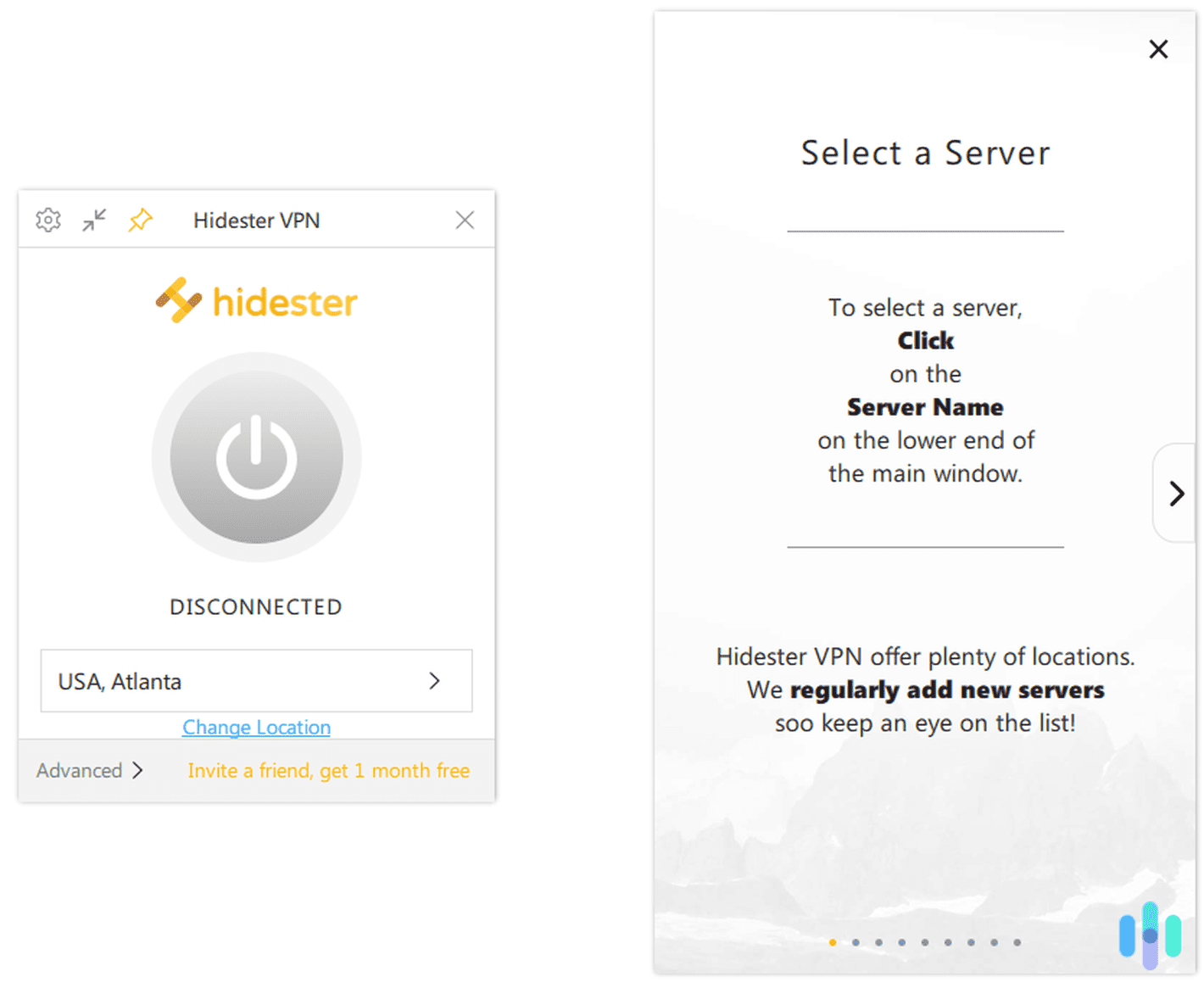 The first thing we noted was how user-friendly the app is. Upon launching it the first time, a handy user guide popped up that guided us through the app's features. The instructions were clear, and they covered even the most advanced features, such as VPN protocols. If you're new to VPNs, you should take the time to study the tutorial.
We also liked how much information the app gave us about its servers. Hovering our mouse over each server gave us key details, such as the server's speed, latency, and connection time. Those details allowed us to choose the best server depending on what we were hoping to achieve. If we wanted to stream, for example, we would go with the server with the highest speed. And when we played online games, we went with the server with the lowest latency.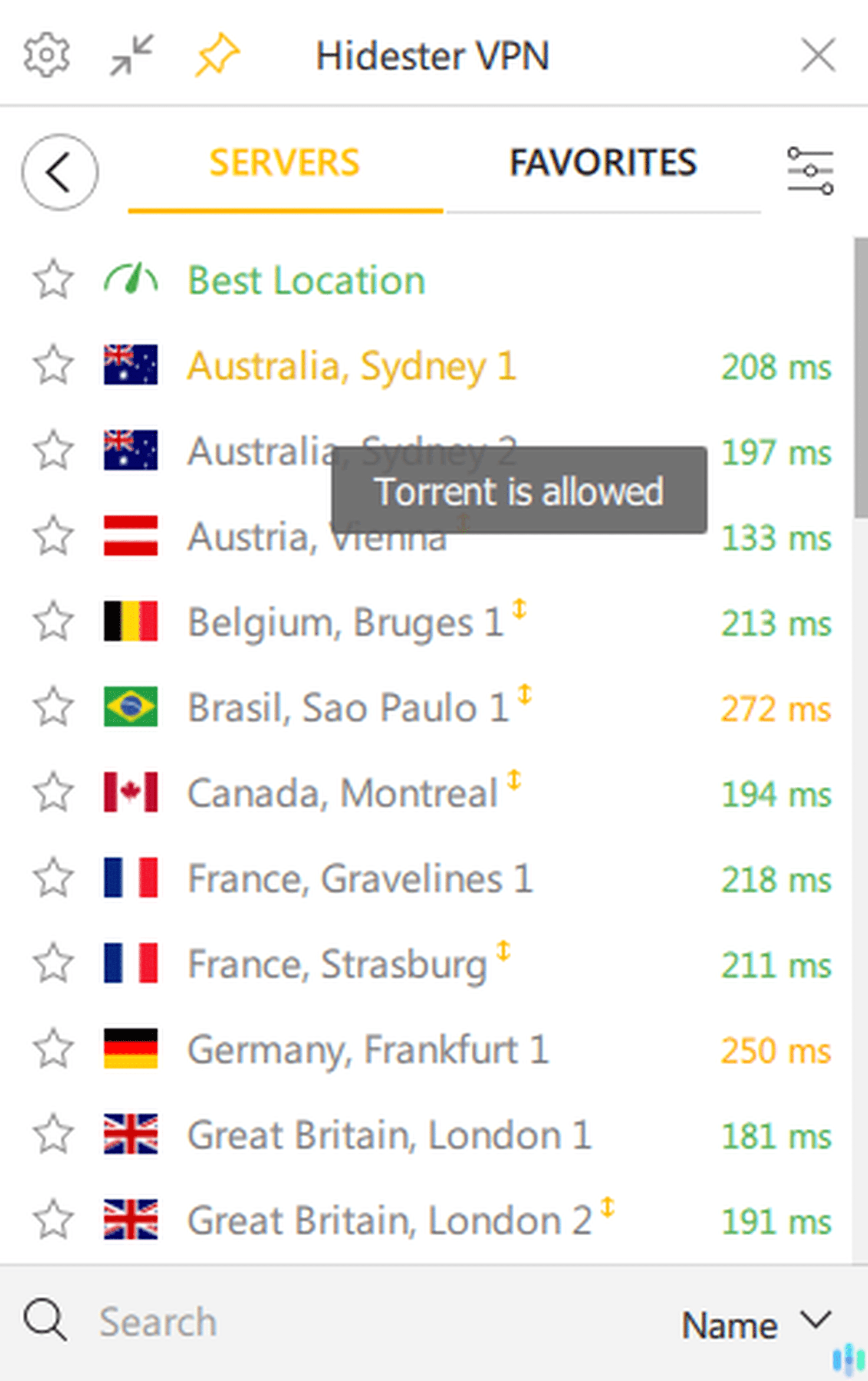 We also appreciate the fact that Hidester gave us two interfaces to choose from. The Quick interface featured a simple connection method: Just choose a server and click the power icon. The Advanced interface gave us more options, such as choosing a VPN protocol, as well as more information. Once connected, it showed us a graph of our connection speed and latency.
Our only qualm with the app, albeit a very small one, is that it stays on top of other windows all the time. It can be quite distracting, even when placed in the corner. Overall, though, we'd say that the app is one of the best things about Hidester.
Recap: Is Hidester Any Good?
This has been a pretty long review, so let's do a quick recap of Hidester's pros and cons.
The things we liked best about Hidester were its:
App: It's customizable, simple to use, and informative — exactly what we want from a VPN app.
Low pricing: Hidester is affordable, starting at just $3.90 for the yearly plan.
Decent speeds: It wasn't blazing fast, but Hidester was able to sustain speeds suitable for browsing and even streaming.
Torrenting capabilities: Twenty of Hidester's 43 servers allow torrenting.
But we'd like to see Hidester improve its:
Privacy practices: It logs more browsing metadata than other VPNs with the same no-logs claim.
Servers: Its limited number of servers limit the freedom of users to choose the server location best suited for their internet activity.
Features: Hidester lacked features like split tunneling and multi-hop, which have become common VPN features in this day and age.
Content unblocking: We were able to access Netflix while using Hidester through trial and error. Some countries don't have servers that work with Netflix, which severely limits the amount of georestricted content that Hidester can unblock.
Throughout our tests, we've witnessed Hidester's mediocrity. Don't get us wrong; it's a good VPN, but it just isn't the best. And when we're talking about privacy and security, we want nothing but the cream of the crop. On that note, we suggest taking a look at our list of the best VPNs. Like Hidester, we tested each and every VPN on that list, but unlike Hidester, they stood out.
Hidester FAQs
Before we conclude, let's answer some frequently asked questions about Hidester, just so we don't leave any stones unturned.